Marvellous menthol confectioners Jakemans!  www.jakemans.com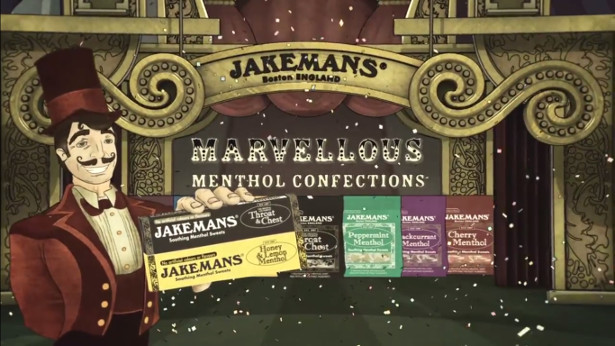 Jakemans was established in 1907 and there is little they don't know about creating delicious menthol confectionery – given they've been doing it for over 100 years. They continue to invest in technologically advanced equipment ensuring their menthol confectionery remains the best in Britain.
The current Jakemans range includes
Throat & Chest and Honey & Lemon in 10 sweet stick packs and the following flavours in traditional 100g bags; Throat and Chest, Honey & Lemon, Cherry, Peppermint, Menthol & Eucalyptus, Blackcurrant, and Blueberry.
Made with only the finest ingredients, Jakemans contain no artificial colours or flavours and are suitable for vegetarians. Jakemans is available from major supermarkets, pharmacies and convenience stores.
Commenting on the brand, Jakemans Brand Manager, Elizabeth Hughes-Gapper said:
"With Jakemans marvellous menthol confectionery, each sweet is bursting with menthol – an ingredient that releases natural vapours to help soothe the symptoms of a sore throat and keep sinuses clear. Jakemans menthol confectionery is available in 100g bags and convenient 10 sweet stick pack formats, allowing consumers to carry their favourite flavour on-the-go and making Jakemans a handbag essential throughout the winter months. Jakemans is available in a range of great flavours and uses only the finest ingredients.