men-ü Christmas Range – Available Soon!
TWITTER | FACEBOOK | INSTAGRAM
men- ü Citrus & Mint Shower Gel 500ml: £26.85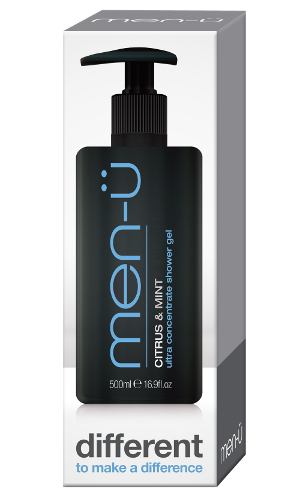 Unlike most shower gels, this one will not disappear in your hands before you apply it. Instead a rich lather forms, leaving a clean, moisturised feeling. The pro vitamin B5 and E further enhances its effectiveness. Mint and menthol is activated when combined with hot water, after the initial fresh citrus smell.
men-ü Selection Box of Grooming Essentials: £24.95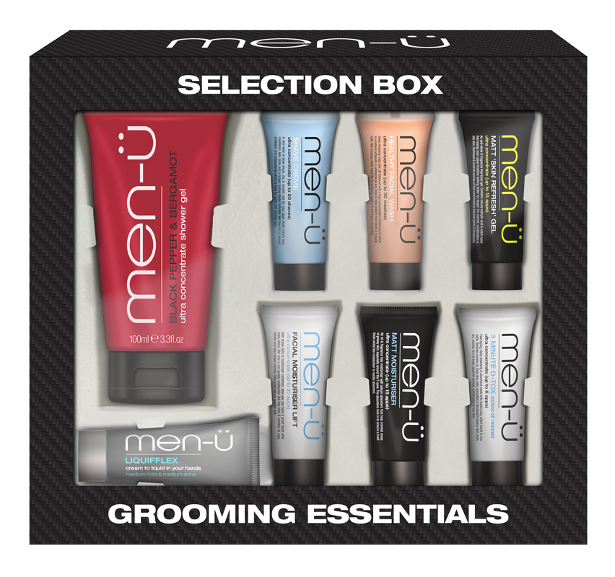 This combination includes all the main essentials for any man wanting to try the grooming range. It includes the full shave/facial range, refreshing & ultra-concentrate Black Pepper and Bergamot Shower Gel and the styling product LIQUIFFLEX.
men- ü Shave Facial Essentials: £29.95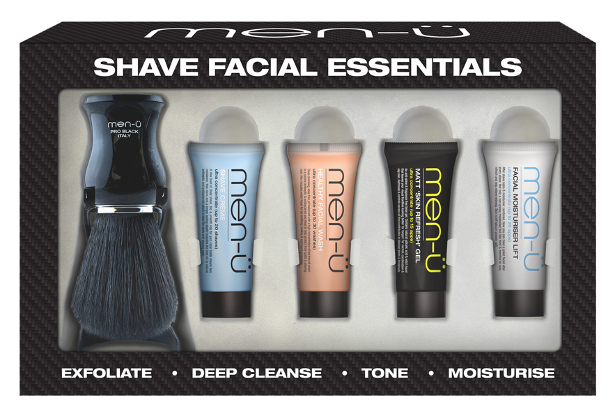 Shaving is made easy and effective with this kit, leaving a smooth surface, thorough exfoliation and a
deep cleanse. Finish off with a toner and moisturiser to condition the skin.
men- ü Shave Facial Trio: £29.95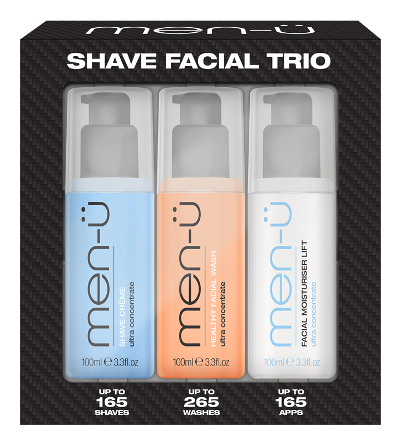 Delivering a professional wet shave and facial service to you at home and all in one box. This is the perfect combination by shaving, exfoliating, deeply cleansing, cooling and moisturising the skin.
men- ü Shower Gel Duo: £11.95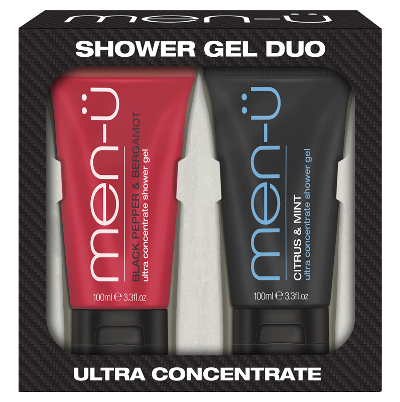 The joining of forces of the two men-ü ultra concentrate shower gels in one for the first time. Both containing pro vitamin B5 and E to moisturise the skin as you shower.
men- ü Style+: £13.95-£15.95
Get one of the renowned men-ü hair styling range and recieve a completely free Daily Refresh Shampoo in these Style+ gift sets. Prices range ffrom £13.95 for sets with Clay, Define & Shine, Create & Shape and Muscle Fibre and £14.95 for the Spray Fix and £15.95 for LIQUIFFLEX.
men- ü's Travel Kit: £34.95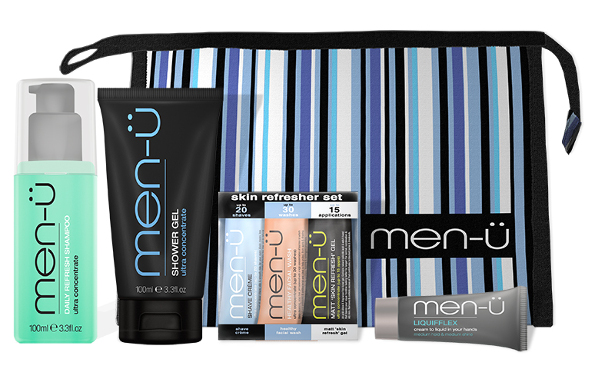 Who says you can't stay well-groomed when travelling? This kit includes all that a man needs to keep clean and fresh hair, moisturized skin, the refreshing smells to give you a lift. Shaving is made efficient and less irritable, alongside a deep cleanse and tone. Hair also can remain intact with products that thicken and add volume. It comes in a light weight striped toiletry bag, with separate compartments for a razor or toothbrush to remain organized.
men- ü's Ultimate Shave Skin Kit: £49.95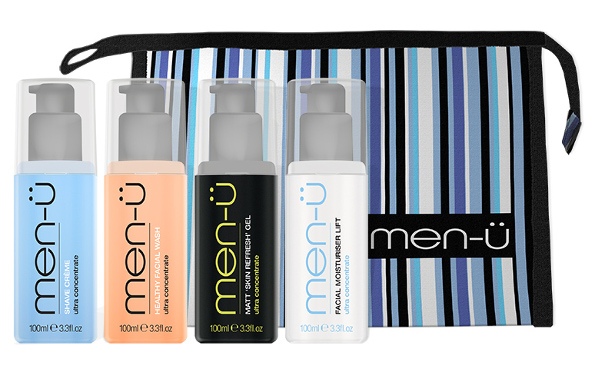 This is the ultimate kit for healthy skin. Through the four step process achieving healthy skin is made easy! With ingredients like silicone, the skin is left feeling super soft, ingredients like tea tree oil help cleanse the skin and protect it, while anti-septic and anti-inflammatory ingredients help overcome ingrown hairs
See more at :- www.men-u.co.uk