Mitcham & Carshalton Rugby Club To Host International Touring Argentinian Side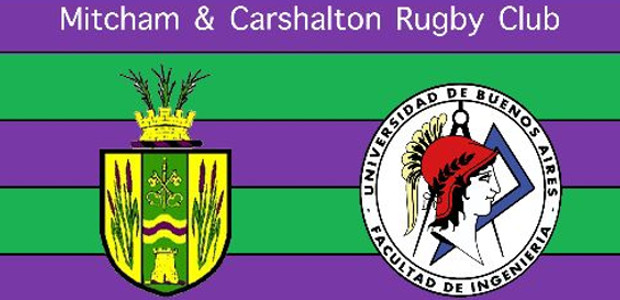 Mitcham & Carshalton Rugby Club are pleased confirm that they will be hosting Argentinian side, Facultad de Ingenerieia del la Universidad de Buenos Aires, as a part of raising awareness of the club in the local area. The game will take place at Mitcham's home ground, Poulter Park, on 9th March at 2pm, ahead of the 6 Nations match England vs Italy.
Newly apppointed Co-Chairman, Ben Woods has expressed his excitement about the game taking place and raising awareness of the Mitcham brand.
"We're delighted that an international touring team has chosen Mitcham to host their game. It's a sign of the growing confidence in the club as we continue our re-building season. We're a club that's open to touring clubs and we're looking forward to what is promising to be a fantastic match."
As a part of the club's redevelopment, Mitcham have appointed Club Secretary, Ben Woods and Comms Officer, Keir Waller, to the role of Co-Chairmen. Regular 1XV Scrum Half, Charlie Smee, has been appointed the position of Membership Secretary and Kat Goldsmith has joined as the new Bar Manager.