Mo by Modibodi a game changer for UK men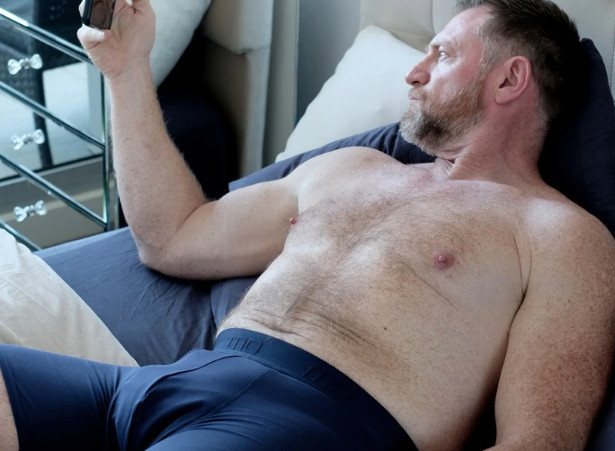 FACEBOOK | INSTAGRAM | TWITTER | PINTEREST | GOOGLE+ | YOUTUBE
Australian high-tech leak-proof apparel brand, Modibodi, have created a world first and launched MO by Modibodi, the first life changing range of men's leak-proof underwear. Designed to help men manage daily incontinence and sweat comfortably, with confidence and dignity, they are further helping to reduce the need for disposable pads.
Millions of men worldwide suffer in silence from light incontinence, with 1 in 10 men experiencing bladder weakness at some point throughout their life. Prostate cancer, the most common cancer in men (1 in 9), can also cause bladder leaking, with 75% of men affected by prostate cancer suffering from bladder issues. With these kinds of shocking figures, there's a high chance we will all know someone affected.
Founder, Kristy Chong said "Six years ago, we accelerated the fusion of fashion and technology to create Modibodi, a product that would empower women to live their lives to the fullest. We're so excited to now offer the same life-changing options to men so they can feel supported when they might not be feeling their most confident,"
Modibodi are on a mission to breakdown taboos and develop solutions that have a true positive impact on all bodies. MO by Modibodi offer men a stylish solution to disposable pads in the form of boxers and briefs, and are priced from RRP £24.00.
Utilising Modibodi's patented, exclusive and much-loved Modifier Technology™, the MO by Modibodi range has been designed to look and feel exactly like regular underwear, but is made using innovative fabric that are moisture wicking, absorbent, leak-proof, antibacterial, breathable and stain resistant. The range offers reliable bladder leak protection in the front pouch to absorb leaks, and moisture wicking away to a second layer, where it stays.
This underwear has been engineered to catch leaks, drips, dribbles and sweat with 100% leak-proof performance, no stains and no smell.
According to Kristy Chong "Each pair are reusable and can simply be thrown in the wash, and they will be delivered to your door in total eco-packaging, protecting the environment as well as a man's tackle."
Since its launch, the innovative brand has been working hard to open conversations and mention the unmentionables, helping women around the world ditch the disposables and giving over 10,000 pairs to girls in need through their give a pair scheme. MO by Modibodi is the latest innovation after Founder Kristy Chong recognised the necessity to extend high-tech leak-proof solutions further than the women's underwear market, inviting men to join the Modibodi movement.