🌊Modest Mermaid… Australian designed modest swimwear 💙Fashionable swimwear, ☀️SPF50+, 🙎‍♀️Modest swimwear that flatters the body without clinging! www.modestmermaid.co
Modest Mermaid www.modestmermaid.co is an Australian designed modest swimwear brand
offering fashion forward modest swimwear. Their swimwear meets the needs of many also for its
sun protection factor. All their swimwear is SPF50+ meaning you are protected from 98% of the
sun's harmful rays.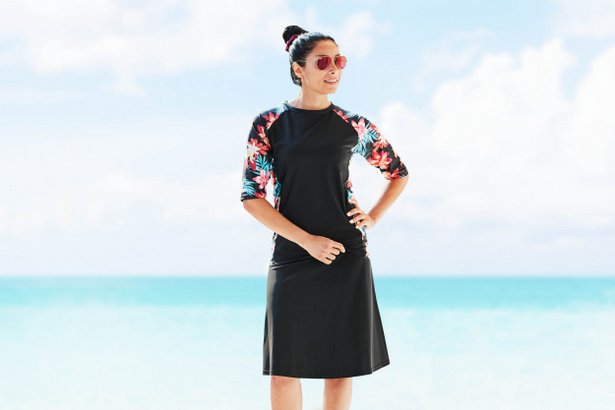 Modest Mermaid offers a range of swim dresses in 3 different lengths catering to all women's
needs, as well as swim leggings for additional cover and skirts and tops. They ship for free
worldwide for purchases over 21 pounds.
Modest Mermaid empower women to cover up without compromising on style. "Our customers feel confident
and fabulous in our swimwear."
About the designer Emily:
"I'm Emily, I am the Founder and Creator of Modest Mermaid offering women. Australian
designed modest swimwear that flatters the body without clinging.
I'm a mum of two kids living in Melbourne. I used to be a buyer for global fashion brands, but
when I had my first baby I found myself searching for more modest swimwear options. I
designed our swim dresses for freedom and sun protection. Many of my beautiful customers
choose Modest Mermaid Swimwear for religious reasons. Whatever your reason, know that I
designed them to be flattering but not clingy, and join our amazing community of women feeling
amazing today."
:
Please find below examples including their violet swim dress. the violet dress comes in the longest
length dress they offer and has the same SPF50+ as all their styles
Where to find Modest Mermaid:
Website >> www.modestmermaid.co
instagram is @modestmerma.id, facebook @themodestmermaid and pinterest
@modestmermaidswimwear