Monty Bojangles Chocolatey Truffles! NEW! Cocoa dusted truffles in 6 of Monty's inventive flavours >  www.montybojangles.com
FACEBOOK | TWITTER | PINTEREST | INSTAGRAM
NEW Winter Wanderland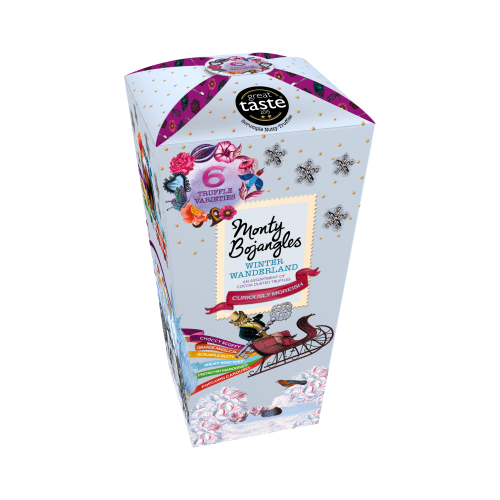 NEW Winter Wanderland is a beautiful box filled with 285g of individually wrapped intriguingly shaped cocoa dusted truffles in 6 of Monty's inventive flavours including; classic Choccy Scoffy, Orange Angelical through to more unusual Pistachio Marooned and Popcorn Carousel.
This is a limited edition release, brand new for this winter season.
Available at Waitrose, Tesco, Ocado and from www.montybojangles.com RRP £7.00
See more at :- montybojangles.com/product/winter-wanderland-285g
The Monty Bojangles Treasure Box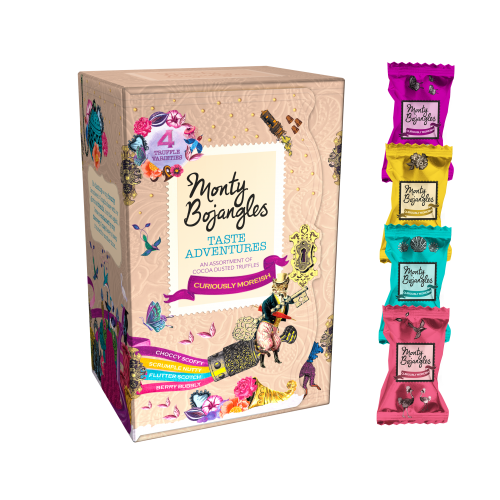 The Monty Bojangles Treasure Box (RRP £5.00) contains 200g of individually wrapped chocolatey truffles and is perfect for indulgent moments with friends or family, those special celebrations or gift giving.
Available in the flavour assortment Taste Adventures, which allows a lucky recipient to try four of Monty's truffle varieties; Scrumple Nutty, Flutter Scotch, Choccy Scoffy and Berry Bubbly. A deliciously indulgent treat, whatever the time or occasion.
Each gloriously delectable flavour fusion is made to well-guarded recipe resulting in the most awarded (Great Taste Awards 2014-2017) UK truffle brand.
See more at :- montybojangles.com/product/taste-adventures-treasure-box-200g