The George Hotel, Inveraray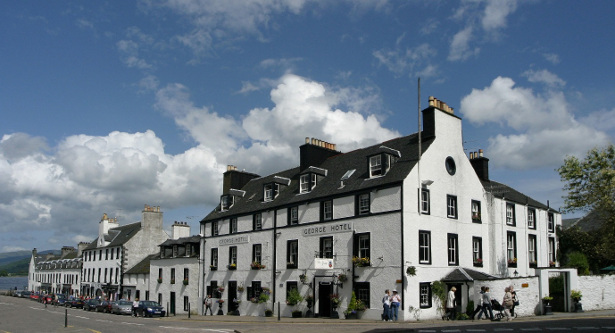 Treat your mum to a night away in this historic Georgian building. This hotel is steeped in rich history and is surrounded by tourist favourites. The hotel offers fantastic special offers all year round which can be checked via the website.
Every weekend the George hosts its own live music events and boasts a delicious menu where ingredients are locally sourced.
The George Hotel
1 Main St E
Inveraray
PA32 8TT
http://www.thegeorgehotel.co.uk
The Lancrigg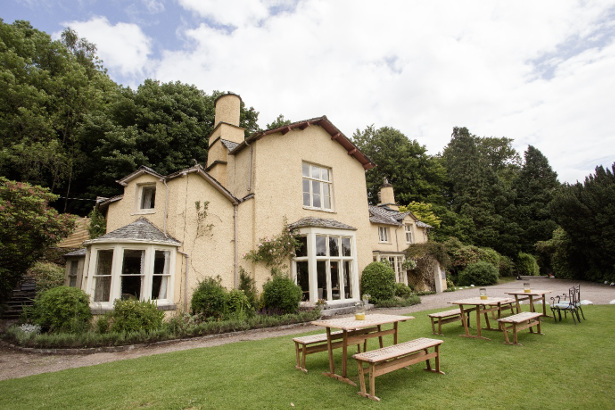 Having been recently refurbished the Lancrigg hotel is a hidden gem of the Lake District. The interior has a stylish outdoor-indoor look and some guest rooms now have personal saunas! If your mum loves the Lakes or Grasmere, this could be her new favourite place.
The hotel's history includes visits from renowned poets such as William Wordsworth. The area also has ties to local children's writer Beatrix Potter
The Lancrigg Hotel
Easdale Road,
Grasmere,
Cumbria, LA22 9QN
http://www.lancrigg.co.uk/
Lodge on Loch Lomond – Morning/Afternoon Tea
If Tea is your mum's thing, the Lodge on Loch Lomond offer packages during all times of the day for you and your mother to enjoy. Starting mid-morning with a Morning Tea package at £19pp. You can enjoy all of the classics from Afternoon Tea with a breakfast-time twist.
The Afternoon Tea package starts at noon and is £22.50pp, which can be changed to a champagne affair at £29.50pp. The menu includes scones, lemon drizzles and millionaires shortcake
Lodge on Loch Lomond
Luss
Argyll
Scotland G83 8PA
01436 860201
www.loch-lomond.co.uk
A Fine Dining Experience at Rothay Manor in Ambleside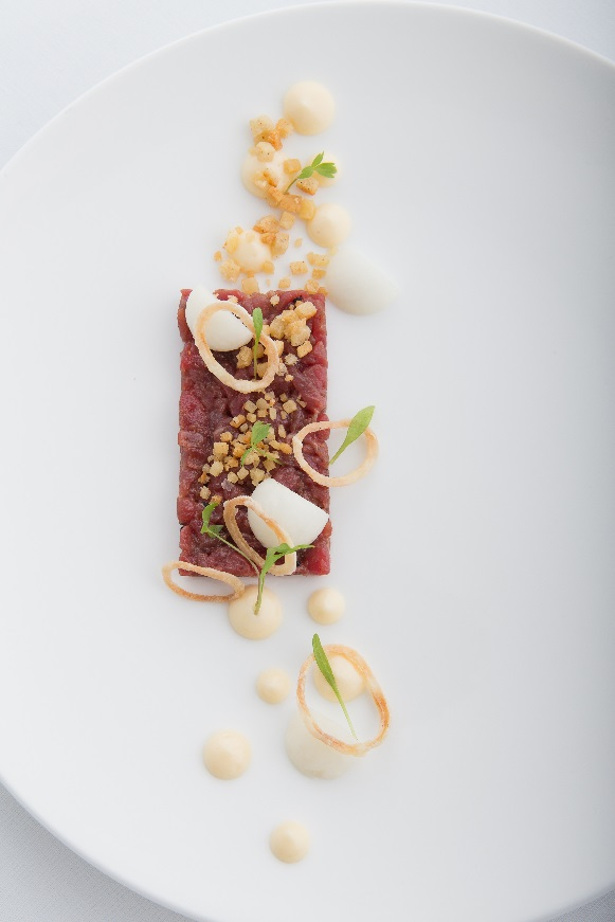 If your mum is a major foodie, a meal at Rothay Manor may be exactly what she's looking for. The hotel has an AA rosette standard restaurant with head chef Dan McGeorge at the frontier of a gastronomically delightful experience in the form of a 9 course tasting menu. Always evolving the tasting menu currently offers
Loin, shoulder, belly, Jerusalem artichoke, cevenne onion, globe artichoke, cured spinach and Salt baked beetroot, hickory smoked white chocolate
Ambleside, Cumbria, LA22 0EH
Telephone: 01539 433605
Email: hotel@rothaymanor.co.uk
http://rothaymanor.co.uk
A Meal in a Classic Scottish Surrounding at Tinto Hotel (or perhaps a Tribute night too!)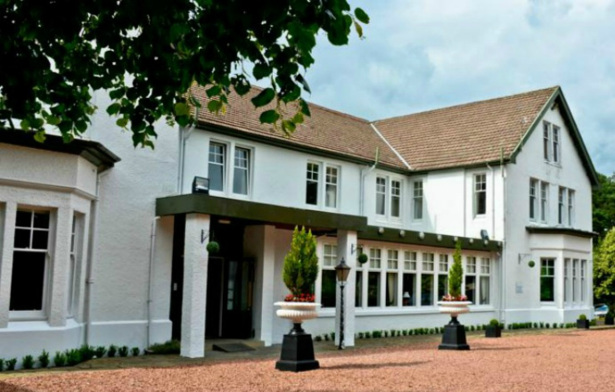 In the heart of the Scottish Borders lies Tinto Hotel. The traditional Scottish venue boasts a menu with only the finest local produce and hosts many themed evenings during the weekends. Tinto is set to host an array of tribute nights from the Legends of Rock to Robbie Williams. Group bookings are welcome if you want to treat your mum's friends too!
Tinto will also host a Mother's Day lunch on the 11th of March, prices from £16.95pp. For full menu details please check the website
Tinto House
44 Biggar Road, Symington
Nr Biggar
South Lanarkshire ML12 6FT
http://www.tintohouse.com/
Trigony House Hotel & Garden Spa: Everything from spa treatments to an unforgettable meal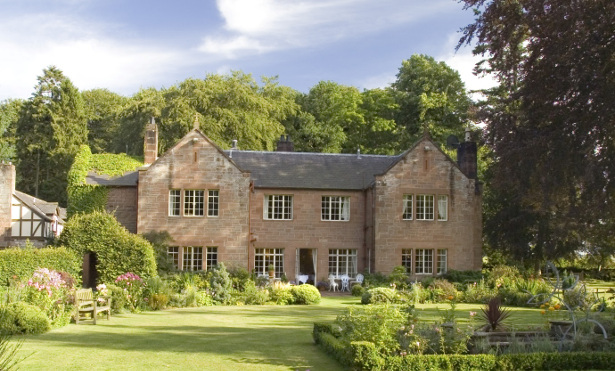 If your mum has a dog she takes everywhere, this may be her new favourite spot! This fully pet friendly hotel offers many things you could treat your mum with this Mother's Day. From traditional spa treatments to reiki (doggy reiki available too) and from hot tub hire to fine dining, Trigony offers a truly unique experience with the best views Dumfries & Galloway has to offer.
Trigony House Hotel
Closeburn
Dumfries and Galloway
DG3 5EZ
www.trigonyhotel.co.uk
Tel: 01848 218328
MOM'S THE WORD: THE WIT, WISDOM AND WONDER OF MOTHERHOOD(Viva Editions)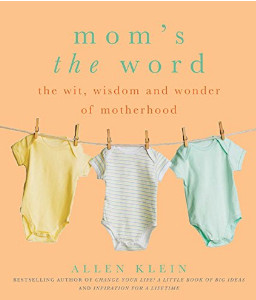 Heartwarming and humorous, this tribute to moms of the world gathers the best things anyone ever said about motherhood. From Dolly Parton to Dear Abby to delightful mother daughter duos such as Goldie Hawn and Kate Hudson, women (and a few men) crack wise on the subject of the center of every family, mommie dearest! Mom's the Word celebrates all motherhood with wise and witty words from the famous (Oprah Winfrey: "Mothers are really the true spiritual leaders.") and the funny (Erma Bombeck: "In general, my children refuse to eat anything that hasn't danced on television."). Also included are as well as thoughts that are meaningful (Jewish proverb: "God could not be everywhere and therefore he made mothers.") and memorable (Nora Ephron: "If pregnancy were a book, they would cut the last two chapters.").
Available in paperback, Kindle or audio
Women love the new edition of Happy on Purpose Daily Messages of Empowerment and Joy for Women revised and expanded edition. It is 14.95 and it is a wonderful gift for Mother's Day!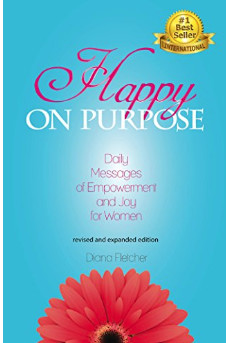 You can view it and the 5 star reviews here: http://www.amazon.com/Happy-Purpose-2nd-Diana-Fletcher-ebook/dp/B00NQ79578/ref=sr_1_1?s=books&ie=UTF8&qid=1424983759&sr=1-1&keywords=diana+fletcher
From the Back of the Book:
This book is a mini-roadmap to mega-happiness.
Think of the happiest person you know. Who is she and what is her secret?
Well that woman can be you! It starts with the realization that being happy is a personal choice that you make every day.
Happy on Purpose gives you the tools to do so. Diana Fletcher guides you through the year with daily messages to help you remove self-imposed obstacles and claim your true power. Each page offers a chance to pause and reflect on how you approach situations. She reveals how even the smallest changes can make the biggest differences in your life. The accompanying happy action items help you regroup and focus on what really matters.
As a loving inspirational guide, Diana shares her wisdom and humor to encourage you to step beyond limitations and take good care of yourself–physically, emotionally and spiritually. When you do so, you connect with your authentic nature, which can lead to profound joy.
Love Maps On Ltd.
Phone: 01344 427647 Email: jane@lovemapson.com Web: https://www.lovemapson.com/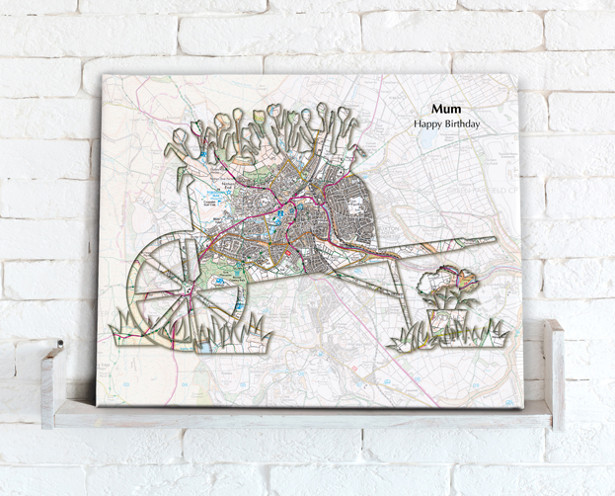 TV'S HAPPIEST MOTHER DELVES INTO ON AND OFF SCREEN STRUGGLES IN HER NEW MEMOIR!
MY DAYS: HAPPY AND OTHERWISE is in stores April 2018!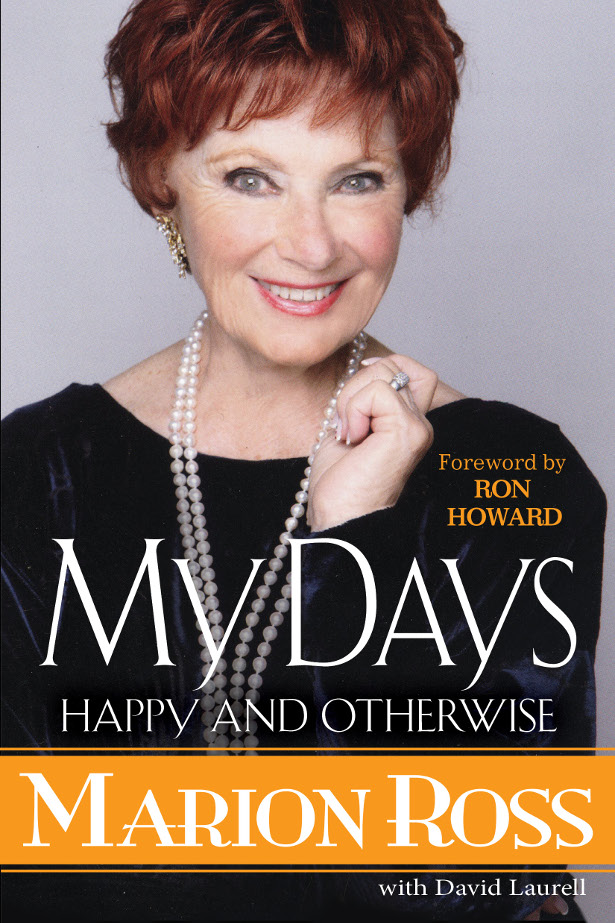 For eleven seasons, Marion Ross was head of one of America's favorite television households. Now meet the lovable real-life woman behind the Happy Days mom . . .
Before she was affectionately known to millions as "Mrs. C.," Marion Ross worked for two decades as a Paramount starlet, appearing in nearly every major TV series of the 1950s and 1960s—including Love, American Style, in which she donned an apron that would cinch her career. Soon after came the fateful phone call from producer Garry Marshall that made her an "overnight" success, and changed her life . . .
In this warm and candid memoir, filled with loving recollections from the award-winning Happy Days team—from break-out star Henry Winkler to Cunningham "wild child" Erin Moran—Ross shares what it was like to be a starry-eyed young girl with dreams in poor, rural Minnesota, and the resilience, sacrifices, and determination it took to make them come true. She recalls her early years in the business, being in the company of such luminaries as Humphrey Bogart, Lauren Bacall, and Noel Coward, yet always feeling the Hollywood outsider—a painful invisibility that mirrored her own childhood. She reveals the absolute joys of playing a wife and mother on TV, and the struggles of maintaining those roles in real life. But among Ross's most heart-rending recollections are those of finally finding a soulmate—another secret hope of hers made true well beyond her expectations.
Funny, poignant, and revealing—and featuring Garry Marshall's final illuminating interview—as well as a touching foreword from her "TV son" Ron Howard, and a conversation with her real-life son and daughter, Marion Ross's story is one of inspiration, persistence, and gratitude. It's also a glowing tribute to all those who fulfilled her dreams—and in turn, gave us some of the happiest days of our own lives.
ABOUT THE AUTHOR:
Born in Minnesota, actress Marion Ross made her film debut in 1953's Forever Female, starring Ginger Rogers and William Holden. After working steadily in movies and television, she became famous for playing Mrs. C. on the iconic sitcom Happy Days, which aired from 1974-84, and for which she received two Primetime Emmy Award nominations. Since then, she has worked on such series as The Drew Carey Show, Touched by an Angel, Nurse Jackie, and The Middle. Ms. Ross has two grown children and lives in California.
Award-winning reporter and editor-in-chief of Life After 50 magazine, David Laurell has written hundreds of celebrity features and bios and has an extensive and varied journalism background. A seven-time Greater Los Angeles Press Club Award-winner and 12-time Addy Award-winner, he has also won numerous National Mature Media and North American Mature Publishers Association Awards.
MY DAYS: HAPPY AND OTHERWISE
By Marion Ross with David Laurell
Kensington, an imprint of Kensington Publishing
ON SALE: April 2018 / Biography
$26.00 ($28.95 CAN) / 978-1-4967-1515-9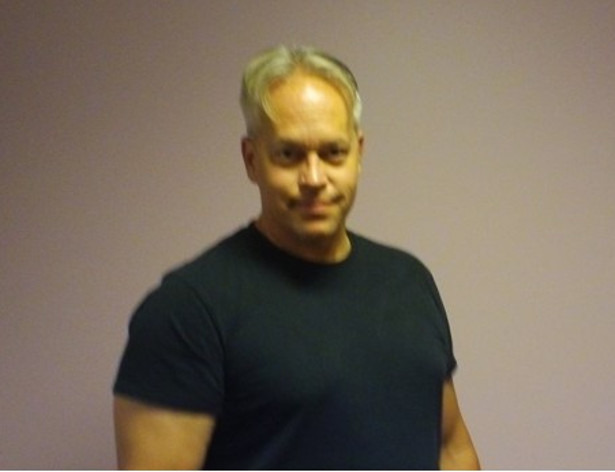 Brian Shell was born in Detroit and raised in its surrounding suburbs where he earned full-ride scholarships which enabled him to gain a master's degree in electrical engineering from The University of Michigan. This led to a job as a satellite antenna engineer in Los Angeles where he played and toured to open racquetball tournaments and appeared in the movie "Get Shorty." His athletic skill enabled him to befriend the drummer for Michael Jackson who inspired him to become more than just a ho-hum engineer. 22 years later, he resides near his hometown Detroit roots again and has published 35 books along the way. He plays passionately powerful percussion and enjoys tickling the ivories on piano too. He writes what he's lived so his publications represent a wide array of topics that try to teach the lessons life's sent as any smart person can get themselves out of a jam, but it's the intelligent one who avoids the problem altogether and thus never needs to extract themselves out of trouble. You can find him online at his website of PassionHero.com.
By making customized crossword puzzles and word searches with Crossword Hobbyist and My Word Search for your loved ones, you'll show them just how much you care.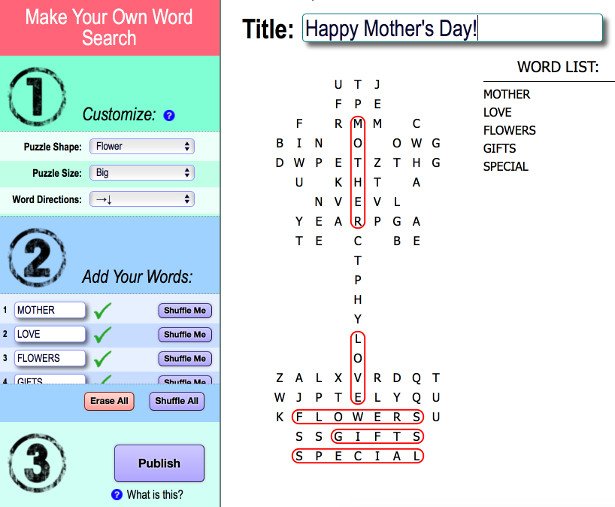 With a subscription to our puzzle makers, you can create unlimited unique crossword puzzles and word searches. Make puzzles quickly with the "Arrange" or "Shuffle" tool, then customize the look of your puzzles based on your needs and desires. Customization options include shape, size, font, and more. Each puzzle maker also supports multiple languages, including English, Spanish, and French.
Once you've finished your puzzles, share them online for your friends and family to solve, print your puzzles out, or save them as a PDF. An unlimited subscription also allows you to return to your puzzle later and edit it at any time. Anyone can also make a single customized puzzle for just $6, or solve unlimited puzzles for free.
With our puzzle makers, you'll have a unique and thoughtful gift for your special someone within minutes! Try out Crossword Hobbyist and My Word Search today.
The Mother's Day campaign is Women for Women International's spring symbolic giving program that offers supporters a chance to give a loved one a meaningful gift that helps women survivors of war rebuild their lives.

gifts.womenforwomen.org
Here is how our program works:
1. Supporters donate funds in honor of their loved one(s) and select items our sisters need.
2. Their loved one receives a special card describing the gift given in their honor.
3. Their donation goes to work immediately to help women survivors of war rebuild their lives and communities.
All gifts purchased through Mother's Day campaign are purely symbolic and represent various aspects of the Women for Women International program experience. Each gift goes toward the organization's global mission to help women survivors of war and violence transform their lives.
Applicable photo is attached. Photo credit to Ryan Carter/Women for Women International.
Give mom a gift that embodies the most important lesson that she taught you, to love.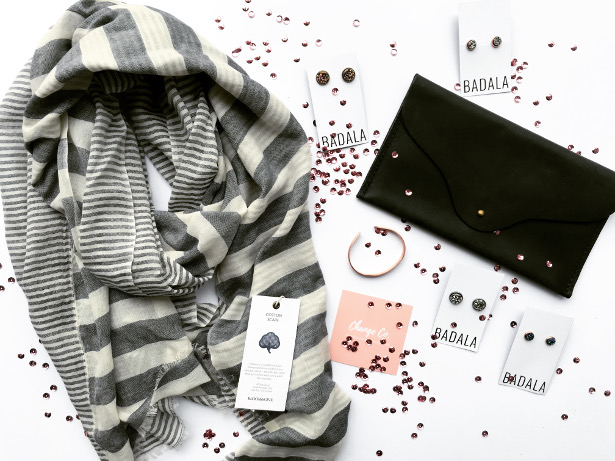 Change Co. is a lifestyle brand focused on changing the world through small actions. They believe that consumers have the power to change lives and industry standards by supporting companies that are committed to improving the world through their products. Change Co. created a curated, online marketplace to make it easier for customers to seek out the modern beautifully-made products that they already purchase but that supports the common good. Every product that is featured gives back in a meaningful way, shines a light on some of the most important causes the world faces today, and is perfect for the mom that cares about the world! Some of Change Co.'s most popular items are their bundles, with the Modern Woman + being the favorite! The Modern Woman + bundle was curated for the woman with simple and classic style. This bundle features a hand stitched leather Mia clutch that supports artisans in Haiti, your choice of hand made earrings that empower women in Honduras, a hand stitched two panel scarf that supports education for girls in India, and a copper cuff that is hand stamped by survivors of human trafficking. We also have several individual items for moms that love candles, home goods, jewelry and more! These are the perfect gift for the mom that has a big heart. For Mother's Day, Change Co. is offering 20% off their entire marketplace with code: MOM Visit www.changeco.us for more information!

www.healthandfitnesstravel.com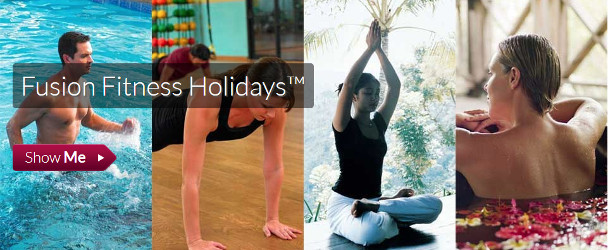 Sardinia: Forte Village Fusion Fitness
Luxuriate in the glorious Sardinian shores with your mother for a fun-filled fitness and sports holiday at this self-contained paradise. With its wealth of facilities, the resort is ideal for sports enthusiasts and wellness travellers. You can enjoy a bespoke Fusion Fitness programme offering a range of energising activities and treatments with a series of six thalassic pools to relax muscle and joints. Afterwards, relax and unwind with a glorious spa treatment, where mums and daughters can relax together after all their hard work. With its vast range of eight hotels, 21 restaurants and amenities; this healthy holiday offers something for every family.
Health and Fitness Travel (0203 397 8891 healthandfitnesstravel.com) offers 9 nights with Forte Village from £2,911pp or £4,231 for single occupancy. Price includes half board, Fitness Fusion™ programme, return flights and transfers.
Spain: Marbella Club Fusion Fitness
Enjoy a healthy escape in the Marbella sunshine which will give mum a complete mind and body makeover. Whether she is a yoga guru, spa worshipper or embraces the great outdoors, strive for success and reach your wellness goals as you both enjoy a personalised blend of private workouts, holistic activities and spa treatments. Mums and daughters can choose from a wide selection of exhilarating activities whilst making the most of the stunning beach and mountain surroundings, including hiking, swimming and cycling for a Mother's Day break of complete restoration.
Health and Fitness Travel (0203 397 8891 healthandfitnesstravel.com) offers 4 nights at Marbella Club Fusion Fitness from £1,280pp. Price includes accommodation, daily breakfast, flight and transfers.
Portugal: Longevity Mindfulness
Spirit your mum away to a secluded beach haven in Portugal where she can immerse herself in the healing practise of mindfulness. Help her to escape the stresses of her everyday life through private mindfulness sessions with resident teacher, Shantidevi. Learning the skills needed to use mindful movement in everyday life, mum will also be given the chance to revive her body with a healing osteopathy session. Dedicated to enhancing health and well-being, Longevity will return your mum to you glowing, rested and more in tune with her inner-self.
Health and Fitness Travel (0203 397 8891 healthandfitnesstravel.com) offers 3 nights at Longevity from £1,615pp or £1,805 for single occupancy. Price includes half board, a mindfulness programme, return flights and transfers.
Morocco: Paradis Plage BodyBreak
Indulge your mum this Mother's Day with a wellness break in a Moroccan paradise facing onto a private beach and boasting 340 days of sunshine a year. An initial wellness consultation will set mums on a personalised path, with a choice of wellness activities. With yoga and meditation sessions in the beachfront yoga pavilion, together with healing holistic spa treatments, mums will soon be living a more mindful experience as they soak up every moment. Focusing on the present moment will help your mum let go of any lingering stress to leave her fully restored.
Health and Fitness Travel (0203 397 8891 healthandfitnesstravel.com) offers 3 nights at Paradis Plage from £650pp or £850 for single occupancy. Price includes breakfast, a BodyBreak programme, return flights and transfers.
Portugal: Six Senses Douro Valley Fusion Fitness
Set in a beautifully restored manor house amongst acres of rolling hills and vineyards, enjoy the perfect mother-daughter bonding getaway. Surprise your mum this Mother's Day with a complete wellness boost and choose from a variety of mind-boosting activities from yoga and meditation to forest walks and boot camps. Nourish yourselves with a variety of massages and body treatments to soothe tired muscles. Mums will love the pop-up restaurant in the woods, with tables tucked away in the forest and a secret menu, a magical way to celebrate Mother's Day.
Health and Fitness Travel (0203 397 8891 healthandfitnesstravel.com) offers 5 nights at Six Senses Douro Valley Fusion Fitness from £1,160pp. Price includes accommodation, daily breakfast, return flights and transfers.
Greece: Divani Apollon Fusion Fitness
Mums and daughters can boost their well-being on this exclusive fitness break designed to improve cardio, strength and balance between the body and mind. Active mums can tailor-make their stay from a choice of private activities and spa treatments, from triathlon training and beach circuits, to Pilates and meditation. Feel like Greek goddesses with an array of reviving spa treatments in an idyllic location, nestled in the picturesque Athenian Riveria with stunning sea views. Treat mum to a therapeutic Thalasso treatment utilising seawater and enjoy an entire body stretch with Thai massage.
Health and Fitness Travel (0203 397 8891 healthandfitnesstravel.com) offers 7 nights at Divani Apollon Fusion Fitness from £1,070pp. Price includes accommodation, daily breakfast, return flights and transfers.
Spain: SHA BodyBreak
Set on the stunning Spanish coastline, surprise your mum this Mother's Day with a complete wellness boost at SHA. After an initial consultation with both a health and macrobiotic consultant your mum is given the choice to tailor-make her unique mindfulness break. Overwhelmed mums will learn how to let go of anxiety with yoga and meditation classes, whilst tense mums can soothe tight muscles with a deep tissue massage. Complete with wellness lectures, your mum will benefit from enhanced clarity and a feeling of deep relaxation on this mindful Mother's Day break.
Health and Fitness Travel (0203 397 8891 healthandfitnesstravel.com) offers 3 nights at SHA from £1,900pp or £2,345 for single occupancy. Price includes full board, a BodyBreak programme, return flights and transfers.
Tenerife: Oceano Fusion Fitness
Escape with mum to a tranquil corner of Tenerife and be truly immersed in the natural healing properties of nature. Mums and daughters can achieve their health and fitness goals with a tailored wellness programme, from functional training and Nordic walking to Pilates, tennis lessons and TRX suspension training. Unwind afterwards with a yoga class or meditation lesson, with beautiful views of the ocean to calm the mind and enjoy each other's company. Indulge with a selection of treatments including deep tissue massages, facials, Shiatsu and Osteopathy so you both return home feeling fully rejuvenated.
Health and Fitness Travel (0203 397 8891 healthandfitnesstravel.com) offers 4 nights at Oceano Fusion Fitness from £1,050pp. Price includes accommodation, daily breakfast, return flights and transfers.
UK: Grayshott Spa Recovery
Set in 47 acres of beautiful gardens and woodland, show your mum how much you appreciate her with a mindful wellness break at Grayshott Spa. Mums rarely have time to focus on themselves, so give her the opportunity to live mindfully for a few days at this Surrey countryside spa retreat where she can enjoy yoga, meditation and Tai Chi. With daily walks through the estate and adjacent national trust land, your mum can re-engage with herself and feel re-centred, equipping her for a happier and more mindful life at home.
Health and Fitness Travel (0203 397 8891 healthandfitnesstravel.com) offers 4 nights at Grayshott Spa from £630pp for single or double occupancy. Price includes full board and a Recovery programme.
For advice, guidance and booking visit www.healthandfitnesstravel.com or call 0203 397 8891
With Mother's Day just a few short weeks away, it's time to treat the most important woman in your life to something heartwarming.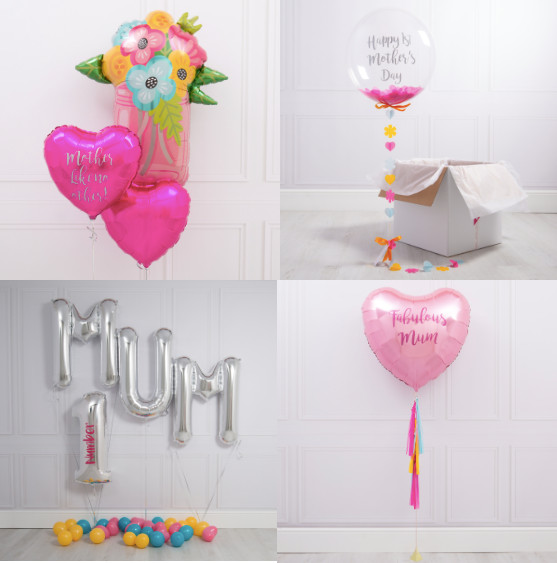 If you feel you've outdone yourself with cards and flowers then why not brighten up Mum's day with a gorgeous range of balloons in pretty spring colours and floral designs.
The inflated balloons and bunches are perfect for sending a stunning surprise straight to her door, and make an especially thoughtful gift for those Mums who live far away. And who could possibly deserve it more than Mum?!
TAKE YOUR MUM TO NEW HEIGHTS
CLOUD 23 IS OFFERING THE ULTIMATE MOTHER'S DAY AFTERNOON TEA
Show your mum how special she is with afternoon tea in the clouds this Mother's Day.
Indulge in Cloud 23's bespoke afternoon tea, crafted especially for you and your mum to enjoy at Hilton Manchester Deansgate.
Delicious savoury treats include a hummus and carrot wrap, a prawn Marie Rose open sandwich, chicken Caesar salad, ham, rocket and grain mustard on brown bread, and a sun blushed tomato and pesto tart.
These will be paired perfectly with a selection of nostalgic sweets, certain to generate memories of your favourite childhood dishes. These includes Mum's trifle, Eccles cake, scones with jam and clotted cream, lemon meringue pie, and chocolate cup cakes.
The afternoon tea will also include a glass of champagne and a gift for the mother.
You can book this delightful treat for £35 per person on Sunday 11th March.
Designers and sisters Anoushka and Mimi have launched the self-titled jewellery brand 'NU & MII'.
The 54-piece collection of 925 Sterling Silver and 14ct Gold Plated pieces featuring unique bangles, rings, earrings and necklaces.
The design duo's vision is for a girl who wears just the right amount of class and edge, she shouts simplicity with attitude; with this unique and versatile collection.
The sister's debut range named the 'Abundance Collection' is inspired by their travels and close-knit family ethos. Reflections of these can be seen throughout the collection, particularly with the Star Pendant and St Christopher Pendant Necklace (centre, above). A passion for design runs in the family, daughters to the hugely successful Annie Haak, founder and managing director of ANNIE HAAK Designs.
To view the full collection visit www.nuandmii.com.
An Evening with Harry Redknapp in aid of the NSPCC
Date & venue: Thursday 8th March @ Sexy Fish
Ticket price: £795pp
Details: Harry will host up to 30 guests for a champagne reception, up to 6 course tasting menu with drinks and take part in an "off the record" Q&A fielding questions about his life in football. The Q&A will be hosted by a presenter Kelly Cates, who will help all guests to hear some terrific stories, anecdotes and opinions from Harry. This is a must for football fans who want to hear from one of the games true characters!
An Evening with Chris Robshaw in aid of the NSPCC
Date & venue: Thursday 22nd March @ Sexy Fish
Ticket price: £795pp
Details: Chris will host an exclusive evening alongside a top pundit within the Rugby world, right off the back of the 6-Nations. Chris and co. will greet guests for a champagne reception, a delicious tasting menu with drinks and take part in an after dinner Q&A fielding questions about their time in Rugby – with analysis of the recent matches, hopefully following a successful tournament and defence of the Championship and Triple Crown for England.
St Pancras International has launched a stylish range of commemorative gifts to celebrate its 150th birthday.
Available now from the station's '150th Anniversary Store' or online at http://shop.stpancras.com, the line of official merchandise goes on sale as the iconic destination marks its anniversary year.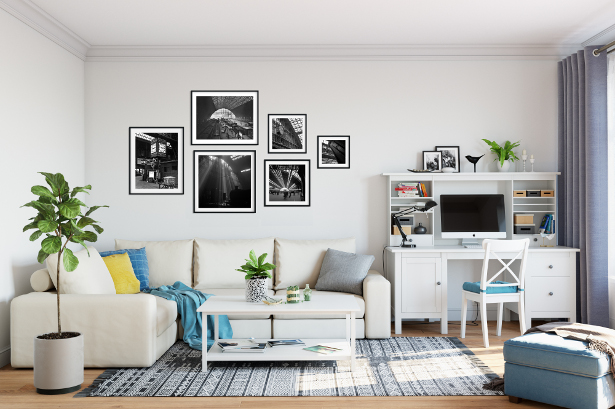 With everything from contemporary kitchenware and monochrome cushions to timeless art prints and stylish scarves, the range of exciting and unique commemorative items are the perfect treat or gift for loved ones.
The new commemorative range is part of 'Celebrate St Pancras – the people, the place, the journey', a series of events, exhibitions and installations commissioned by HS1 Ltd for the anniversary year. It will showcase the transformation of the station, the entry and role of women into the railway workforce, St Pancras' role in the trade of goods, food and beer into London, the station's wartime history and the people and journeys that have been shaped by it.
Shayna Ferm and Tracey Tee's new book,Parentally Incorrect, is a unique and hilarious book, perfect for the everyday mom (or dad) that deals with their kids… just being kids.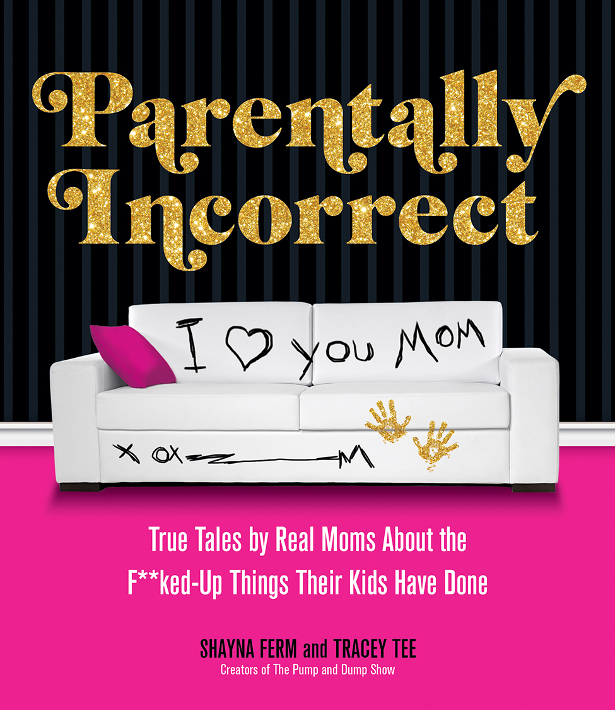 The book is targeted for any parent that has swallowed spit-up, died a little inside in line at the grocery store, cleaned poop off the walls — the actual proof that you are not alone. It's a perfect pick-me-up for parents, a hilarious Mother's Day gift for the friend in your life currently in the weeds, or a fun conversation starter for your coffee table covered in fingerprints.
Born from the wildly successfulPump and Dump Show, created by mother comedy duo and life-long friends, Shayna Ferm and Tracey Tee, the book features a collection of notecards lovingly submitted by parents from their audience over the years.
Sample Tales from Parentally Incorrect:
• "My daughter knows the tooth fairy is not real. When I did not leave her money under the pillow, the next day she demanded more money than usual not to tell her little sister."
• "He farted so loud while breastfeeding that he scared himself and started choking."
• "He's a sleepwalker so he woke up to go pee but ended up in his grandmother's room peeing on her. The next morning he told her her wig looked terrible but he liked her shoes."
• "My toddler brushed my hair while I was on the computer. He used the TOILET BRUSH."
For the fitness Mum
Avanca D1 Wireless Sports Headset – Available from £40.60 from Amazon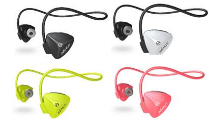 The Avanca D1 Sports Headset is a 'must have' for any Mum who is a fitness lover whether it be the gym, running or cycling. Connect these wireless and flexible headphones to a smartphone, MP3-player or other Bluetooth device to listen to music or audio coaching during your work out. The stylish in-ear earbuds are carefully designed to make sure they never fall out of your ears and to maximize the sound output and comes with 3 different sizes of earbuds, so you can make it fit exactly. You will have 100% percent freedom of movement but no concerns that they will fall out and the removable all weather protective covers protect the ear buds from dust and rain. Traffic and city sounds are reduced to a minimum, so you can hear your music and digital audio coaching loud and clear. The compact control panels in the ear buds let you skip songs, change the volume and answer incoming calls and the headset automatically switches from music to call mode when someone is trying to reach you. The headset is equipped with a high quality microphone, so there is no need to take off the headset to answer your calls.

What better way to celebrate moms than giving her a gift that empowers her?
Angel Shave Club, the first shave club created for women by women, provides a monthly subscription for razors at low prices.
You get to choose from three hued handles and pick either a 3-blade razor or 5-blade razor starting at $6. You can then customize your plan. Choose between delivery of eight blades every two months or every four months. Shipping is free, and portions of the profits go to the Malala Fund that allow girls in a low-to-middle class country receive twelve years of education.
From Tessuti.
· VIVIENNE WESTWOOD REINA EARRINGS – RRP £70
https://www.tessuti.co.uk/product/orange-vivienne-westwood-reina-earrings/040694/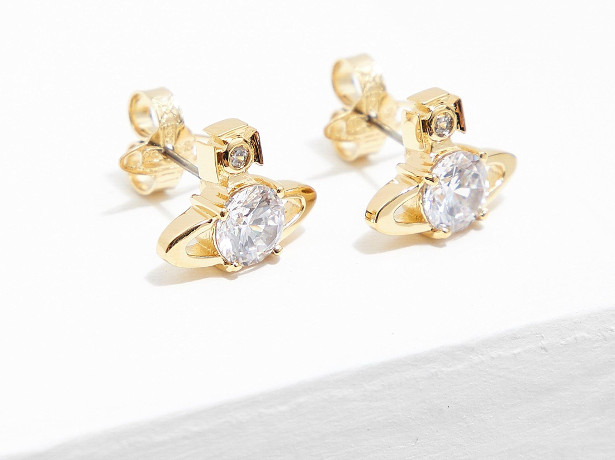 The perfect addition to any outfit, Vivienne Westwood present these Reina stud earrings featuring a brass plated gold in their signature orb shape, with white stone embellishment for that extra touch of glamour and style.
Six short breaks perfect for Mother's Day from Great Little Breaks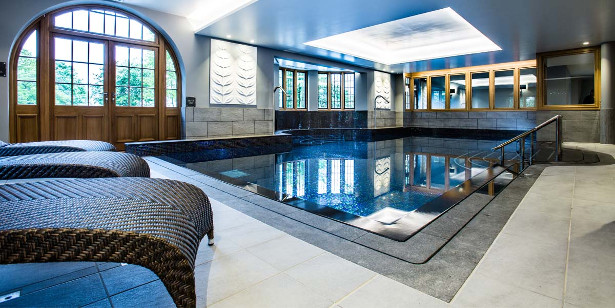 We all know that mums deserve the best, and as one of the most widely celebrated days universally, Mother's Day is the perfect chance to show your appreciation. It can be a struggle finding a gift that really does mum justice, and smelly candles, flowers and jewellery hardly say 'surprise' anymore. Leading UK short break provider Great Little Breaks has got you covered with a fantastic selection of great value breaks, from spa days to fine-dining stays, giving you the chance to treat her to something different, and really spoil her this Mother's Day.
Luxury Gourmet Getaway – from £79.50 per person for an overnight stay – SAVE 32%
Mallory Court Country House Hotel and Spa is a luxury retreat, and the perfect place to rejuvenate and be pampered. Whether it's relaxing at the hotel spa or enjoying award winning cuisine at the Dining Room restaurant. You can even treat mum to an indulgent spa treatment of her choice (10% off).
Stay also includes:
Three course evening meal in the 2 AA Rosette Awarded Restaurant
An upgrade to a Classique Main House Room
A delicious full English breakfast the following morning
Link to deal: https://www.greatlittlebreaks.com/deals/83-mallory-court-hotel-mallory-gourmet-getaway.html
Luxury Afternoon Tea stay- from £82.50 per person for an overnight stay– SAVE 33%
Enjoy a luxurious stay at Birmingham's Park Regis Hotel, including a delicious classic Afternoon Tea at the 1565 restaurant, made up of a a pre-amuse bouche, homemade scones and delicate macaroons complimented by a selection of specially sourced tea leaves for the perfect brew. The fun doesn't stop here, why not make your mum feel even more special and take her out for a spot of shopping or sightseeing in Birmingham's buzzing city centre?
Stay also includes
A bottle of Prosecco on arrival
Late check out of 12pm so you can spend a lazy morning relaxing in your room
Access to Executive lounge
Complimentary luxury toiletries, bathrobes and slippers
Link to deal: https://www.greatlittlebreaks.com/deals/1898-park-regis-birmingham-1nt-afternoon-tea-break-plus-fizz.html
5* break and Thames dinner cruise – from £139.50 per person for an overnight sta7 – SAVE 25%
Treat mum to the ultimate city break including a delightful four course dining experience aboard The London Show Boat Cruise on the famous Thames, teamed with an array of entertainment and dancing, while enjoying the beautiful view of London's riverside. After a fun-filled day, retreat to the 5* luxury Grange Tower Bridge hotel, where you can enjoy a dip in the 25m indoor pool, and relax in the Jacuzzi, sauna and steam room.
Stay includes:
London's No1 The London Showboat Cruise on the Thames for two people – a three-hour dinner cruise (worth £80pp)
Continental breakfast in the morning
Access to the hotel facilities
Link to deal: https://www.greatlittlebreaks.com/deals/2387-grange-tower-bridge-hotel-bed-and-breakfast-with-showboat-cruise.html
Denbies Vineyard break – from £145 per person for a 2 night stay – SAVE 25%
Visit the UK's largest and most stunning vineyard accompanied by two nights' stay at The Talbot Inn, Surrey. The best part about this break? Wine connoisseur or just a fondness for the grape, you'll enjoy a lovely day out while learning about award-winning wines – ideal for those wanting to gift something a little different this Mother's Day. The stay includes a three course meal at the hotel's exquisite restaurant on the first night!
Stay also includes:
Make your break last longer with a late check-out (worth £20)
A full English breakfast served on each morning
Link to deal: https://www.greatlittlebreaks.com/deals/1922-the-talbot-inn-denbies-vineyard-break.html
4* Gourmet Shopping Break – from £69.50 per person for an overnight stay – SAVE 18%
Enjoy a night in the 4* Mercure Thame Lambert Hotel before or after heading to Bicester Village, one of Britain's most well-known luxury shopping destinations, to hunt down some designer bargains. Mum can also take advantage of a special 10% discount code! Enjoy a delicious dinner at the hotel's AA rosette awarded Kite restaurant to end the day.
Also included in the stay:
Guaranteed upgrade to a Courtyard room – a spacious, modern room located around the courtyard of the hotel
A Full English breakfast in the morning
Link to deal: https://www.greatlittlebreaks.com/deals/2214-mercure-thame-lambert-hotel-gourmet-shopping-break.html
Luxury gourmet stay – from £74.50 per person for an overnight stay – SAVE 15%
Gift mum with the ultimate dining experience and overnight stay at The Southcrest Manor Hotel, located in the beautiful Worcestershire countryside. Included in this plush offer is a delightful Afternoon Tea on arrival, finished off with a modern three course dinner at the Oscars restaurant, accompanied by a bottle of house wine – the perfect present for a foodie!
Also included in the stay:
Luxury chocolates in your room on arrival
A delightful Afternoon Tea
A guaranteed upgrade to a Superior room
A full English breakfast the following morning
Link to deal: https://www.greatlittlebreaks.com/deals/2013-the-southcrest-manor-luxury-gourmet-break.html
To book an experience with Greatlittlebreaks® visit www.greatlittlebreaks.com or call the team on 01905 792801.
Whether you're near or far from your mother this year, remind her how loved she is with this heartwarming keepsake – guaranteed to plaster a huge smile on her face.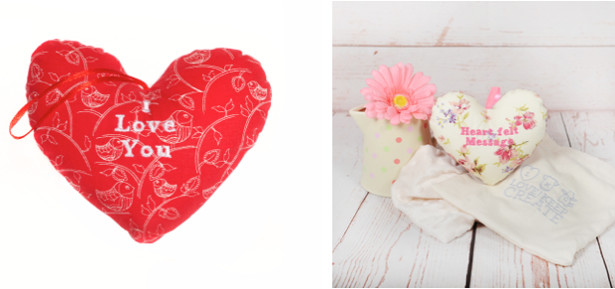 Take one of your old baby grows that your mum can't bear to part with and have the dedicated team at LoveKeepCreate make one of these adorable little hearts for hee.
Make Mother's Day even more special by recording a sweet message to pop inside and embroider it with a heartfelt message.
Heartfelt Message £25 – www.lovekeepcreate.co.uk
THE GIFT OF COLOUR
THE GIFT OF LOVE
A FLORAL SUBSCRIPTION
THIS MOTHERS DAY 13TH MAY
Bring your Mum the joy of floral fabulousness this Mother's Day with Unbunched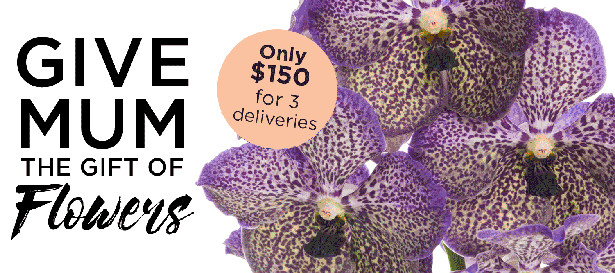 For a one-off special price of $165, get three fortnightly flower deliveries to her door.
It's a gift that will literally keep on giving – become the golden child by making your gift first and last!
Unbunched will use our insider connections to provide the most beautiful blooms available, so your mum will enjoy the pick of the season.
Choose to have the deliveries start the Thursday before Mother's Day (Thursday 10th) or the following Thursday, May 17th
N.B: This is the perfect gift for newborns that don't have a black AMEX just yet, but need something simple and special that their dads can organise.
Sydney only.
MUM'S THE WORD: RACHAEL FINCH'S QUICK & DIRTY BEAUTY TIPS FOR TIME-POOR MUMS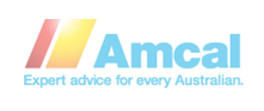 Amcal Beauty Ambassador Rachael Finch knows how hard it is to find just five minutes alone in the mirror. As mum to three-year-old Violet with her second child recently born, and juggling a busy social calendar in between her work commitments, she's the first to admit that it's always a constant battle for time.
Like Rachael, many of us find there's not enough hours in the day to follow a stringent beauty routine, however studies have shown that the average Australian woman actually spends at least 55 minutes in front of the mirror each day*.
While Rachael admits that she isn't quite as religious with her beauty routine as she used to be, she believes that busy women should use the lack of time to their advantage – focussing on key features to accentuate, and letting their natural beauty do the rest.
"Although we don't like to admit it, we women tend to spend many wasted hours in front of the mirror perfecting our hair and make-up, which could have been spent on other more enjoyable tasks had we cleverly maximised those precious minutes we have each morning.
"From beauty product hacks to quick-fix hair solutions, I've narrowed down my top five tips for getting ready in a rush."
Here Rachael shares her quick & dirty staples for getting glam in a hurry:
1. Base-ic beauty: Flawless skin starts with a good base, so invest in a skincare routine that is right for you! We've all got different needs so it's a good idea to have a skin analysis test to determine what products might work on your skin type. If nothing else, this should be the one thing you prioritise. Well-kept skin is the base for your makeup routine, and only requires a slick of concealer or tinted moisturiser, so you can leave the lengthy foundation application process for special events or when you have more time up your sleeve. Try the Boots Labratories Optiva Radiance Renew Foaming Wash at just $14.
2. Breathe life into tired eyes: Whoever said diamonds were a girl's best friend was surely confused, because it's more than likely concealer. As well as being used to cover blemishes without a heavy-look, this nifty tool can brighten tired eyes in an instant. Take a concealer slightly lighter than your skin tone and sweep underneath the bottom of your eye, to form an inverted triangle which instantly lifts the face. I love the Colour Theory concealer stick in light from Amcal, at just $6.
3. Put those baby products to extra use by faking longer lashes: Lengthy, thick lashes instantly brighten and widen eyes but applying fake lashes is not even close to achievable with little ones around. Instead, use a spare mascara wand to brush a layer of baby powder on your lashes between mascara applications, and then complete the look with a quick curl using a curling wand.
4. Feel peachy with a bit of colour: Adding colour to your cheeks instantly warms the face. I love using a peachy blush combined with a golden bronzer to create the glow of someone that's spent a week on a tropical island, rather than a busy mum who's lacking shut-eye. For those of us that are really short on time, try Colour Theory's In The Pink lipstick ($8) which is not only hydrating for lips, but can be blended into the apples of the cheeks to create a creamy, rosy glow.
5. Create salon-worthy beach waves in seconds: After jumping out of the shower of an evening, section damp hair into two halves and create two plaits or braids. Sleep in these overnight, and then in the morning take them out and gently use an afro-pick style comb to loosen the sections and create volume. Finish with a gentle, light spray of hairspray for an easy, voluminous look. Try the Amcal Beauty Theory Afro Comb for just $4.
*Study from TODAY and AOL: http://www.today.com/health/stop-obsessing-women-waste-2-weeks-year-their-appearance-today-2D12104866
knotty.com.au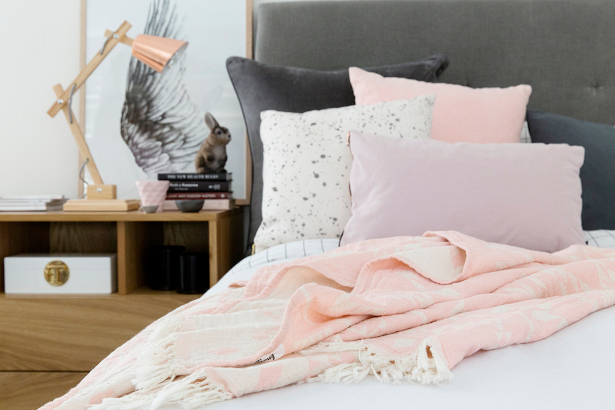 Knotty Turkish Towels and Throws are the perfect gift for Mum. Our towels are light weight, super absorbent and fast drying making them the perfect gift for Mum for the beach, pool or home. Our beautiful Beach Blankets are perfect to use in the home as a throw for the bedroom or sofa.
SOMPbags is my small bag-making business based in Wooster, Ohio.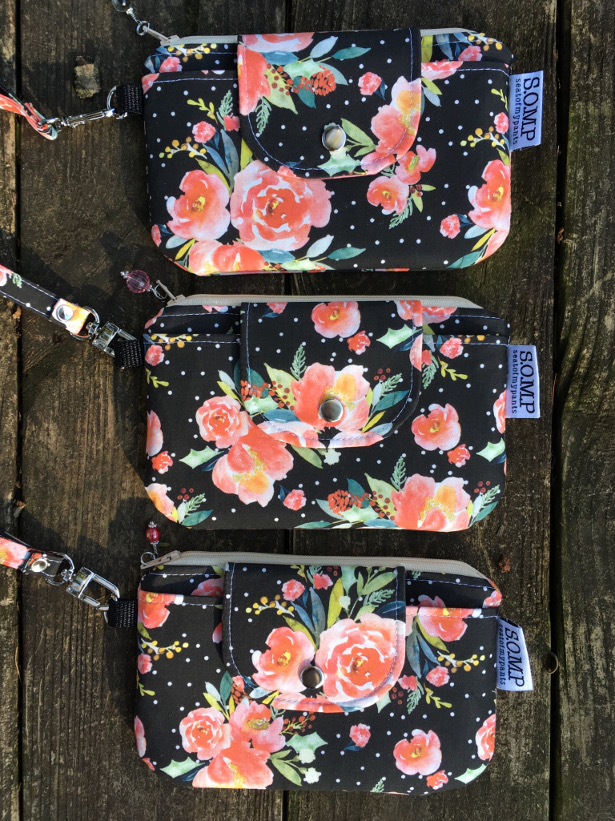 When my son was born in 2006, I left my teaching job and mostly during nap time, I learned how to sew bags, purses, and other accessories. Over the years, I've developed and refined designs, combining simple, practical elements with beautiful prints and high quality hardware. SOMPbags's attention to detail sets it apart, too, from fully lined interiors to adorned exterior zipper to hand-painted text on one zippy pouch design. I also take care to incorporate some organic fabrics each season.
My most popular design is my wristlet, which is a roomy and yet compact little purse with a snapped front pocket and a zippered main compartment. My newest is the painted zippy, which features beautiful brass hardware, organic cotton and canvas, and hand-painted designs.
SOMPbags is on instagram @sompbags and on Facebook at SeatOfMyPantsBags. My website is SOMPb ags.weebly.com
Have you heard the mums in your life…..
• Confess they barely had a chance to shower today let alone clean my teeth because she was flat out looking after your kids in between errands and work.
• Complain she religiously takes the kids to the dentist every 6 months but always cancels her appointment because the kids think she was born to be their Uber?
• Shown you the 'age-defying' moisturisers she bought to stave off the impending wrinkles but hasn't mentioned the requirements for an 'age-defying' toothpaste to stop the signs of ageing teeth?
• Talks about whitening her teeth but is worried it may negatively affect her teeth in other ways
• Thinks the bathroom bench is cluttered with tubes of toothpaste for each age range of child and adult in your house and wishes there was one toothpaste for the whole family.
&# 8226; Say she is embarrassed by the white spots on her teeth or other marks caused by demineralisation
Pop BioMinF toothpaste into her present bag as a bag filler. Give her an extra present she needs to compliment the gift she wants!
BioMinF comes from the UK, developed over 10 years by a group of lab coat wearing PHDs. It really is a is a dental breakthrough, that could make a big difference for mum and the whole family. Oh! BTW if she is anti-fluoride – we have high-performance BioMinC!. Order on Ebay.com.au or at BioMinToothpaste.com.au.
Alba 10 Inch 16GB Tablet – currently only £79.99
752/844 – http://www.argos.co.uk/product/7528444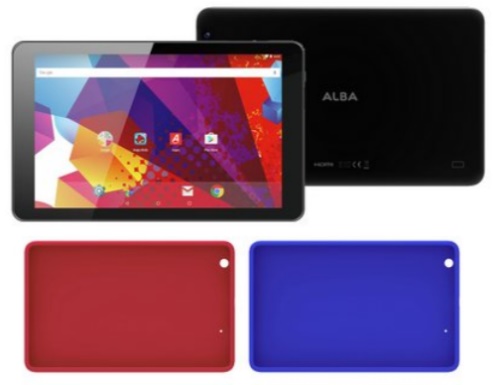 The Alba 10 inch tablet has a big bright IPS screen that's ideal for enjoying movies and gaming on-the-go. Make the most of 9 hours battery life, perfect for keeping the kids entertained on long journeys. Choose from millions of Android apps on the Google Play store
The 16GB of internal memory can be expanded
Features a parental control app to manage what content the kids can access
Comes with red and blue silicone bumpers for protection against accidental knocks and scrapes plus a 2 year guarantee for extra peace of mind
Alba 24 Inch HD Ready LED TV/DVD Combi – £149.99
554/5175 – http://www.argos.co.uk/product/5545175
It's easy to pop on a DVD with the Alba 24-inch TV combi. Never miss a show with the 7-day TV planner, USB recording and playback. Sit the kids in front of their favourite DVD on a rainy day or catch up on TV while cooking dinner
HD ready with Freeview tuner, DTS sound, 1 HDMI socket and 1 SCART socket offering great connectivity
Save space with the built-in DVD player plus, the DTS Sound makes movies sound even better
Available in three colours
Alba 7 Inch Portable DVD Player – currently only £39.99
542/2920 – http://www.argos.co.uk/product/5422920
Ideal to avoid boredom on long journeys. Watch films, box sets or play CDs with this super-handy portable DVD player. Keep the kids entertained and plug in headphones for more privacy when in public. Also plays aloud
Charge the player with mains adapter, and watch a whole film with up to 2-hours charge once unplugged
TREAT YOUR GREEN-FINGERED MUM TO NEW TOOLS THIS MOTHER'S DAY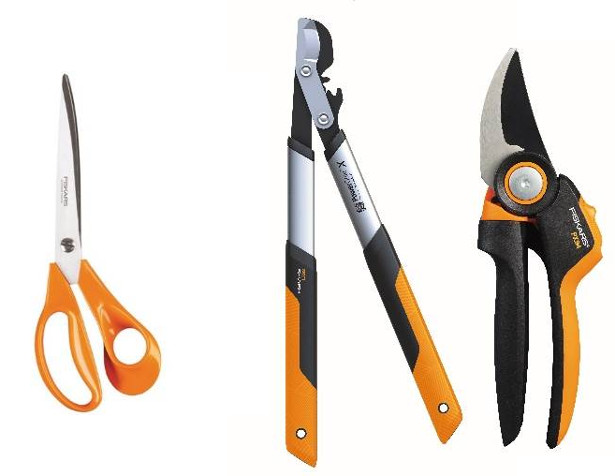 1. Cutting-edge loppers. While lopping can be a tedious and an often physically draining task, Fiskars has created its PowerGear™ X Loppers that lessens discomfort while on the job. No matter what type of trees, how thick the branches are or how dry the wood is, your mum will be able to count on these loppers for top-quality results with maximum ease. Featuring the unique Fiskars PowerGear mechanism that triples the cutting power, your mum will be lopping all Mother' Day long! £57.99
2. Snip to success. Fiskars iconic orange-handled scissors are a multi-purpose must-have for all those smaller spring tasks on your mum's TDL. Snipping back flowers, plants and herbs, or to snip blooms needed for decorative arrangements to feature indoors, your 1023628 PowerGear X Pruner L Bypass PX94 1_JPGmum can confidently cut with Fiskars Universal Garden Scissors. £15.99
3. Prune to perfection. If your mother is a bit of a perfectionist, then we have just the tool for her! Fiskars PowerGear™ X pruner is a top-of-the-range tool with a unique PowerGear mechanism that triples the cutting power of a traditional pruner for Universal Garden Scissors 24cm S94seamless snipping and first-class results. It's so important to prune back unruly hedges, as well as rose bushes to ensure a bountiful bloom in the summer, so make sure your mum has the right tool for the job. Top Tip: Flourishing plants should be pruned right after they bloom to avoid cutting off future flowers. £34.99
4. Give the gift of a weed-free law, this Mother's Day. As the weather turns warmer, weeds such as thistles and dandelions will begin popping up on the lawn. It is crucial to nip these weeds in the bud, and remove them while young to help prevent regrowth! Fiskars' Xact™ Weed Puller is just the tool. Its accurate and durable design, carefully considered to take on the toughest enemies, is a great alternative to chemical weed killers, and achieves top results in one swift movement. Your mum will be beaming at her beautiful lawn this spring! £41.99
5. The Big Gesture. If overhanging tree branches are blocking the spring sunshine from your mum's garden, then why not gift her with the all-new Fiskars PowerGear™ X Telescopic Tree Pruner? Reaching a whopping 6 metres compared to the standard 2.5m and featuring a 230˚ adjustable cutting angle for maximum versatility, this extendable pruner is the gift of the season. £135.99
Mum & You, a new brand for mother and baby co-founded by Natasha Kaplinsky OBE,- featuring an entire collection of products including nappies, wipes and bath time treats that have been designed and developed by real mums to make the wild parenting adventure that little bit easier.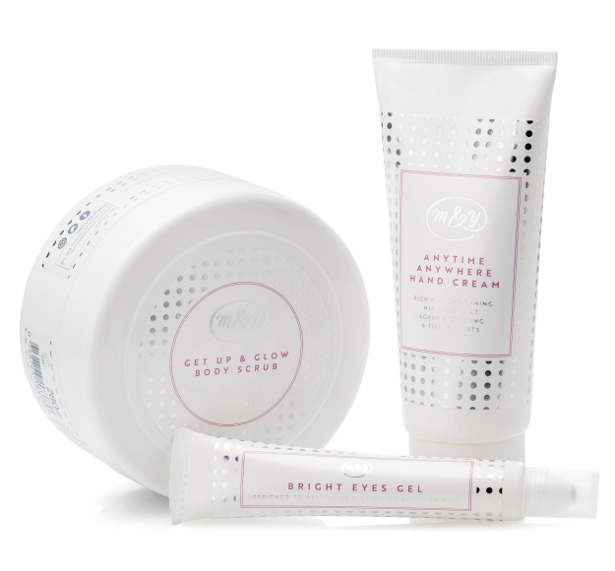 Mum & You
Committed to taking care of mums, this brand new range is practical and easy to use, helping mums everywhere get that great glow back and feel spoilt this Mother's Day.
Bright Eyes Gel – £9.99
Being a mum is brilliant, challenging and inspiring, but let's face it, sometimes just downright exhausting. This compact Bright Eye Gel revitalises tired and puffy eyes using the cooling rollerball which works with a gel to make it quick and easy to apply to tired eyes.
Compact for use on the go
Designed to brighten and revitalise fatigued eyes
Dermatologically tested
Contains Vitamin E, Aloe Vera and Rhodiola extract
Suitable for sensitive skin and on the delicate eye-area
Fragrance free
Anytime Anywhere Hand Cream – £8.99
This rich and conditioning hand cream is designed especially with busy Mums in mind.
Between nappy changes, scrubbing muddy knees and peeling all that veg that nobody eats, some days might feel like mums are washing their hands non-stop which rapidly dries out the skin. Keeping hands moisturised and soft, especially in the winter months, is essential self-care for mums.
Rich & conditioning – made with shea butter, cocoa seed butter and Vitamin E
Easy to rub in, smells fantastically uplifting and gentle enough to be used all day long
Helps protect against washing & the elements
Dermatologically tested
Suitable for sensitive skin
Get Up & Glow Body Scrub – £11.99
It's important that mums look after themselves, especially in the early days when lack of sleep, hormonal changes and all that multi-tasking can take its toll on the skin. This Get Up & Glow Body Scrub is designed for use in the shower to remove dead skin and help mums feel human again.
Enriching formula with natural grains
Dermatologically tested
Contains almond oil, almond shell & coconut husk
Uplifting, gentle fragrance
Suitable for sensitive skin
Melrose Sevens Rugby Tickets
Keep rugby loving mums happy this Mother's Day with tickets to the Aberdeen Standard Investments Melrose Sevens, taking place at The Greenyards on April 14th, 2018.
Ticket prices range from £15-50 and are available to order from https://www.melrose7s.com/
The 11th of March marks a special day in your calendar.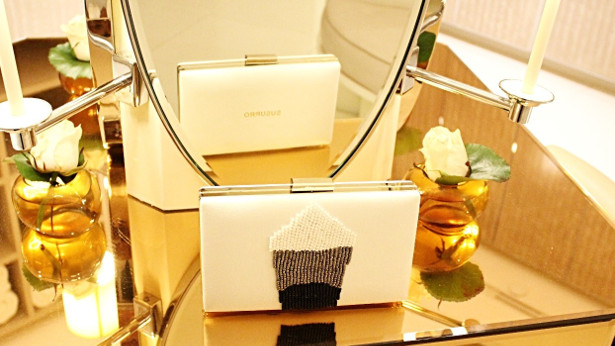 Not only is it a day of celebration but it is also a day to show your mother how special and loved she is with a memorable gift to mark the day. Susurro London offers a bespoke service that enables you to add a special touch to your gift, thus enabling you to create a perfect, thoughtful gift.
Susurro London was founded in London, United Kingdom and is a luxury accessories brand that specializes in leather handbags. Each bag is created using a specialist method by Europe's best artisans, thus ensuring that the quality and style are unique and to the upmost standard.
The Amada is perfect for a Mother's day gift as it captures attention for its style and elegance. Handcrafted using a specialist technique this clutch is truly unique and special. To make Amada extra special, Susurro's bespoke service can include initials, or a quote from a poem which can be embossed, thus adding a thoughtful unique touch to your gift.
For Mother's Day we offer a 15% discount for the bespoke service. Additionally, our packaging is also bespoke for Mothers Day as it is a special day and we pride our high quality customer service by ensuring that the gift arrives in unique packaging.
www.susurroldn.com

Hygea Natural is a manufacturer and global distributor of natural products. They have several outstanding products that are essential for yourself or that make great gifts for a loved one…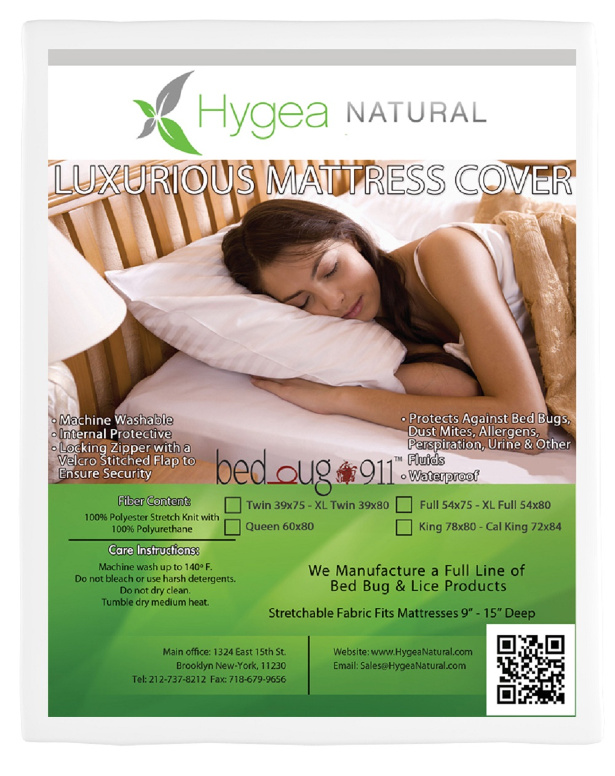 FOR THE PET LOVER…
Our natural Dog Shampoos, Pet Colognes and Cat Bath Wipes are top sellers in our pet care line. Our products are made in the USA, with natural formulas made of soothing and refreshing ingredients. Our products include Buddy Dog Shampoo for males, Gorgeous Dog Shampoo for females, Sensitive Skin Dog Shampoo, Cat Bath Wipes infused with Cat Nip Oil and Stain and Odor remover.
Some of the features that make our products superior to others are:
Natural, soothing ingredients – with no harsh chemicals
Dye and Petroleum free
Safe for pets 12 weeks and older
Made in the USA
Available in private label, drop shipping and wholesale
FOR THE TRAVEL LOVER…
One of our top sellers and must haves for travelers is our signature formula 3oz Bed Bug and Lice Exterminator Spray. Bed bugs are found on planes and hotels and can not only ruin a vacation but can travel home with you. Our 3oz TSA approved travel bottle is essential to throw in your purse, travel bag or suitcase. Available as a single, 2 pack or 3 pack there is always the right amount for any vacation.
Some of the features that make our spray superior to others are:
Kills on contact
Stain free
Scent free
Manufactured in the USA
TSA approved size
Can use on any water safe surface
Available in private label, drop shipping and wholesale
Great for use in airplanes, taxis, baggage claim, hotel rooms, bed skirts, linens, mattresses, box springs, head boards, closets and drawers. Available in private label, drop shipping and wholesale.
FOR THE ALLERGY SUFFERER…
Our bedding encasements protect your investment in your mattress, pillows and health. They prevent bed bugs, dust mites, fleas and allergens from entering or escaping your box spring, mattress or pillow. They also prevent damage from spills, incontinence and other fluids. Available in non-woven, vinyl and luxurious fabrics and range in size from crib mattress up to California king; there is the perfect encasement for every bed!
Some of the features that make our products stand out are:
· Laboratory tested and certified bed bug proof
· 3 sided zipper with a Velcro flap for easy installation and perfect fit
· Waterproof or water resistant fabric
· Machine washable (Standard or Luxurious) or Wipe down without removing (Vinyl)
· Backed by a 10 year limited warranty
The ultimate TV streamer, the NVIDIA SHIELD TV.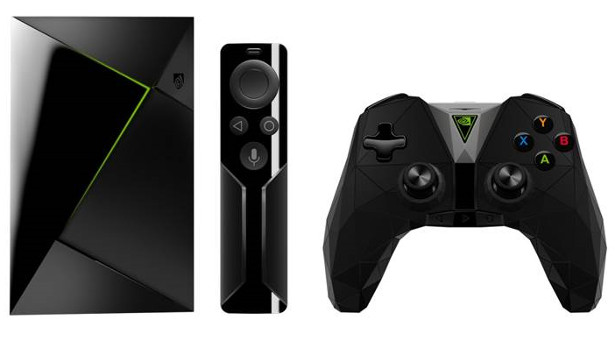 More powerful than any other streamer on the market, you can get access to all their favourite apps including Netflix, Amazon Video and Spotify to name a few. With Chromecast support on SHIELD they can cast all their favourite catch-up apps like ITV, All4 and Channel 5.
Not only that, for small subscription (£7.49 per month) they can make the most of the ever-expanding NVIDIA gaming service, GeForce NOW – Think of it as the Netflix of gaming – which makes the NVIDIA SHIELD TV the perfect device to put at the centre of your living room to keep families of all ages and sizes happy.
The NVIDIA SHIELD TV packs all you could want from a media stream into one compact, sleek package – RRP: £189.99
· The new SHIELD TV delivers the richest visual experience with support for 4K HDR and 3x the performance of any other streamer on the market.
· SHIELD TV stands alone among media streamers, with the widest range of gaming capabilities and richest assortment of game content. Its library of games has been expanded to thousands of titles, including The Division, FarCry Primal, Watch Dogs 2, Assassin's Creed Syndicate, For Honor and family friendly offerings like Sonic The Hedgehog 4, Lego batman. New Ubisoft games will also be available, simultaneous with their PC release.
· With the addition of Amazon Video in 4K HDR, SHIELD TV offers the largest, most open catalogue of media in stunning 4K – also supporting Netflix, YouTube and Google Play Movies.
· In the coming months, SHIELD TV will be expanded with a series of AI capabilities that transforms home entertainment, and makes SHIELD the central backbone of the AI home, extending intelligent control throughout the house.
Born in Great Britain. Jimbag is a stylish fashion accessory that can be taken anywhere and everywhere for the modern man and woman.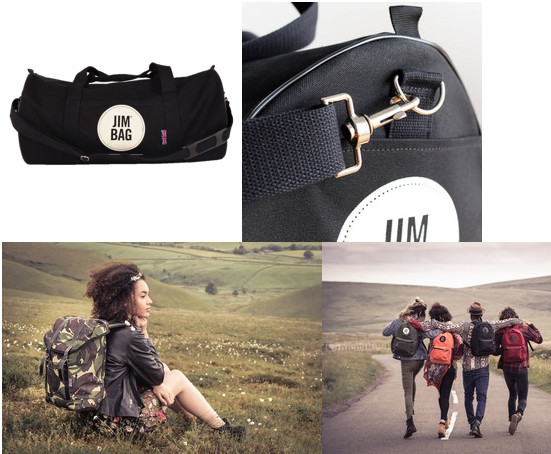 With functionality and style combined we provide you with styles that are great to transition from the office to the gym.
Jimbag blurs the line between work and play, and transitions them both together. With a 'Jimbag' you can have both. We all crave simple solutions that make our busy lifestyle easier with the least amount of fuss. These simple solutions also have to look good; after all, 'Style is Everything'.
Mother's Day is the perfect opportunity to show your special Mum just how much she means to you, so why give her a unique 'once in a lifetime' personal shopping and styling experience.

Introducing Chantelle Znideric, Award-winning Personal Stylist and her highly acclaimed Personal Styling and Shopping Gift Vouchers – perfect for the woman who claims she has nothing to wear or doesn't know where to start with her style!
Why not buy your Mum a personal shopping session with Chantelle? With a focused approach, an objective eye on her, and having experience on where to shop and what to buy for her individuality, Chantelle will help take the stress away from a typical shopping trip.
How many times has your Mum been shopping and returned home without a purchase or you know she's bought things impulsively that she never seems to wear? Give your Mum a little confidence while she learns how to enhance her personal style and shop effectively for her lifestyle with no more bad decisions.
Chantelle guarantees this will ultimately save your Mum time and money in the long term by doing one round of shopping to last a whole year! Lots of fun, totally hassle-free and no time wasted.
Alternatively, Chantelle's wardrobe styling and management service is a great starting point, she will de-clutter, edit and reorganise your Mum's wardrobe as well as give her ideas on how to create new stylish outfits and maximise forgotten or unworn items in her wardrobe! She will also identify any gaps and compile a shopping list, as well as plan a future shopping session efficiently.
Whether your Mum is looking for a new sophisticated look and wants to modernise her style or she would love to learn how to create successful outfits, Chantelle will ensure she achieves her objectives in one fun productive styling session.
For more information please visit https://personal-stylist.co.uk or email chantelle@personal-stylist.co.uk.
Beech Hill Hotel & Lakeview Spa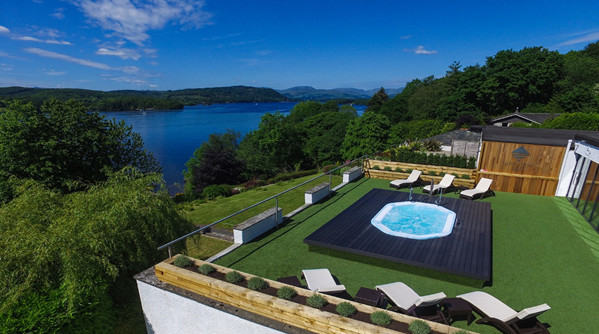 Do you stress your mum out no end? Treat your mum to a half-day spa package at Beech Hill Hotel and Lakeview Spa. They offer tailored packages so you'll find the perfect fit for your mum's day! The spa includes indoor swimming pool, outdoor Jacuzzi and steam room. With unrivalled views of Lake Windermere, Beech Hill is the perfect place to relax.
The Beech Hill Hotel
Newby Bridge Road, Windermere, Cumbria LA23 3LR
www.beechhillhotel.co.uk
Woolacombe Throw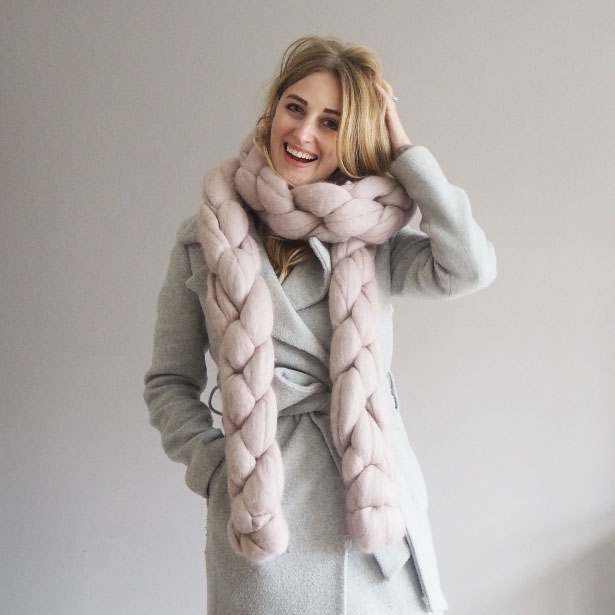 Description: Perfect for a summers evening and a winters night, this popular hand knitted blanket is a snug and comfy statement. Super Chunky and in natural white, it's a cosy classic.
If you want a soft furnishing that makes an impact but doesn't overwhelm the rest of your room then it has to be this amazing blanket. Comfortable, stylish and luxurious, this natural white merino wool throw looks great in any room.
It's hand knit on giant needles in a classic stockinette stitch that really shows off the immense size of each stitch (around 7cm long!). Whether it's laying tastefully on your bed or thrown over the sofa it's the perfect statement piece that looks great and keeps you cosy. You could keep it for yourself or give it to someone special as a thoughtful gift.
View product on company website:http://www.laurenastondesigns.com/shopreadymade/woolacombe
Price: £180.00

'Border in a Box'

Wonderful Handmade Indian shortbreads which make great gifts for Mother's day.
Products made using all hand selected ingredients and are bold in flavour.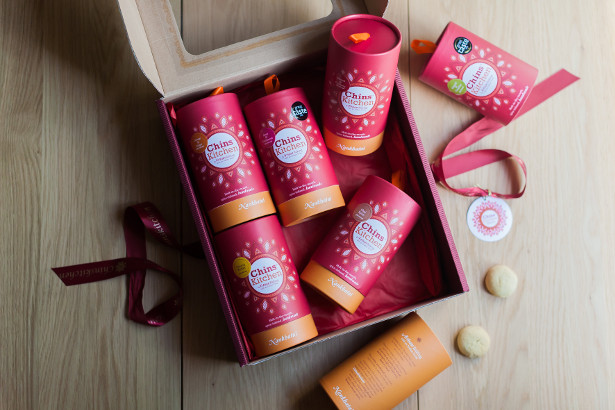 Nankhatai are spiced shortbreads handmade in batches using a balanced blend of spices and ingredients sourced for their purity. Traditionally served with Masala chai for breakfast, tea time or gifted to celebrate a special occasion. Deliciously crisp, light in texture, melt in the mouth and bold in flavour these little delights will leave your senses luring for more.
A lighter side to shortbread, they make an ideal gift for any occasions or simply perfect for personal consumption or Afternoon tea.
Free from artificial flavourings, additives or preservatives
Made with reduced sugar content
Suitable for vegetarians, contains no eggs
Good quality ingredients used sourced for its purity
Shelf life- minimum 2 months
Pack Size- Each pack contains 8 pieces of nankhatai approx 100g
The gift set consists of 6 tubes, presented in a gift box £35.00
Chinskitchen
07852143734
www.chinskitchen.co.uk
Free admission to Ironbridge Gorge Museums for mothers on Mothering Sunday 11th March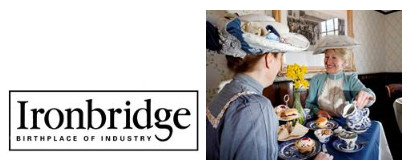 The Ironbridge Gorge Museums are inviting mums to enjoy a day out as their guest on Mothering Sunday, 11th March, when accompanied by another full-paying visitor. This free entry offer includes Blists Hill Victorian Town, Coalport China Museum, Jackfield Tile Museum, Coalbrookdale Museum of Iron, Museum of The Gorge and Enginuity.
At Blists Hill, where life over 100 years ago is recreated by costumed characters, you can treat mum further and buy her a Victorian High Tea in the Club Room with delicious sandwiches, cream-filled scones and pastries along with a glass of sparkling wine and a pot of freshly brewed tea. Afternoon Tea must be booked in advance, see www.ironbridge.org.uk for details.
In the Victorian era Mothering Sunday was a special day when children working away in domestic service could return home to visit their mother and families. Although celebrated during Lent, fasting was relaxed and families could indulge in delicious rich foods and celebrations. Children were encouraged to bake a Simnel Cake or pick flowers as a gift for their mothers; hence the evolution of present giving on Mothering Sunday.
The museums are open from 10am until 4pm. A great value Annual Passport Ticket allowing multiple entry into all ten Ironbridge Gorge Museums costs £25 per adult, £20 for seniors, £15 for children under 18, £68 for a family of two adults and all their children and £50 for a family with one adult; under 5s free (terms and conditions apply); Passports can also be bought online in advance saving 5% and individual entry tickets are available at each museum. Activities and workshops vary day-to-day and some carry an extra charge.
For further information, contact the Ironbridge Tourist Information Centre on Tel: 01952 433 424 or visit www.ironbridge.org.uk. The Gorge is easily reached via the M6 and M54 motorways exiting at Telford (M54 junction 4 or 6).
Mother's Day Treat For Stress Relief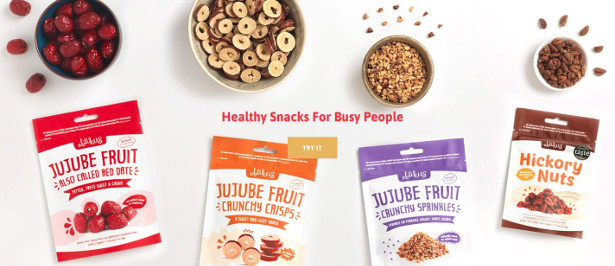 Caring, loving, and always there for you when you need her. Treat your mom (or the mom of your kids) this Mother's Day and help her de-stress. Here are some special gift ideas for every budget.
Jujube fruit: This Asian superfood-berry is known for their adaptogenic properties which can help reduce stress, both mentally and physically. £1.99 at www.abakusfoods.com
Day Spa: spend quality time with your mom and get pampered at the same time. Find your local spa break on www.spabreaks.com, packages from £50.
Fitbit: the latest model Ionic has a new feature called Relax, and it offers guided breathing sessions based on one's heart rate. £299.99 at www.fitbit.com
www.abakusfoods.com
Instagram: AbakusFoods | Twitter: @AbakusFoods │ Facebook: AbakusFoods
A1 PremiumProducts
BASTING SAUCE POT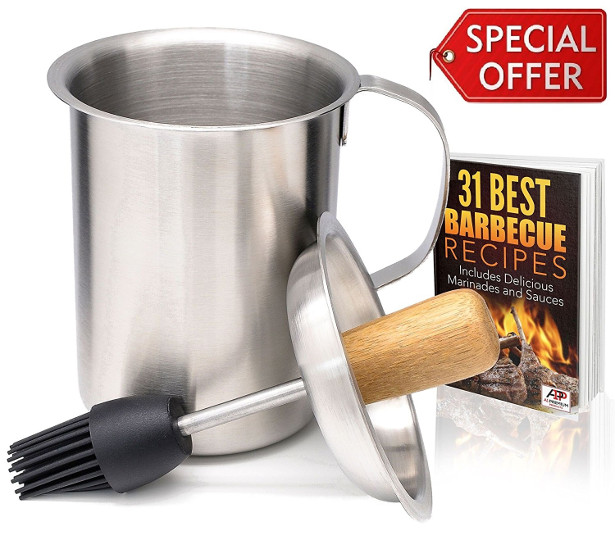 Everybody enjoys BBQ parties during Summer but grilling can often be messy with marinades and sticky sauces dripping from basting brushes. And don't flying bugs just love dropping into those gooey basting sauces.
A1PP have developed the perfect solution. A stylish stainless steel BBQ Sauce Pot with integrated Silicone Basting Brush lid – the perfect BBQ accessory.
The ingenious stainless steel pot holds up to 16 ounces of a favorite marinade or melted butter, keeps a basting sauce not only warm but due to its clever lid design, also protects the contents from unwanted flying insects falling in. Because the brush is attached to the underside of the lid, there is no mess or dripping sauce from a brush laying around attracting more bugs and grunge; just pop it back in the pot. The lid is curved to shield the hand from heat and the bamboo lid handle stays cool to the touch, so it's easy to open and close the pot even while the contents are boiling hot.
The product can be viewed on Amazon onhttp://bit.ly/SaucePotBastingBrush and includes a bonus downloadable eBook of"The 31 Best Barbecue Recipes" with each Amazon purchase of$29.94 and it is packaged in a box for easy gift giving.
A1 Premium Products is an Australian company who design and manufacture 'problem solving products' of high quality and integrity.
A1 PremiumProducts
Sydney Australia