Ms Pink Herself (aka Kerry Howard) is a best-selling author, psychologist,executive coach and realist. She is a straight talker who is dedicated to helping you create the 'Life You Love!'
Her second book, 'Why Men Are Like Shoes' is a light-hearted look at dating and romance, using an analogy that most women understand – a love of shoes.
Ms Pink Herself is passionate about helping people to experience their best life, even when they are not sure it is possible, that includes having fun with dating and relationships.
This book is an easy analogy to help explain the process of 'dating' by linking Shoes as a concept to allow a clear categorisation system to be applied to a common item that women know and love, Shoes, with something that they love but often struggle to understand – 'Men'.
'Why Men Are Like Shoes' was inspired by her youngest daughter after she started dating again, post-divorce. She struggled to gain any level of compliance or understanding from her daughter about her position and intent around the process. Exasperated, in the end she said "No…. you don't get to meet them because I'm just 'shoe shopping'!" To which her daugher responded "What?" And this is where the analogy began…
Her first book – 'Define Your Inner Diva: Turn your mid-life crisis into a mid-life revolution' launched last year and became an Amazon No. 1 best-seller within 4 days! This a serious "how to" book written by a woman who has literally 'been there and done that'.
She has not only made this personal transformation herself, but also worked with 500+ clients, assisting them to transform their lives.
http://mspinkherself.com
Little Pop of Colour is on a mission to brighten up your home with wonderful, happy artwork and fun furniture stickers.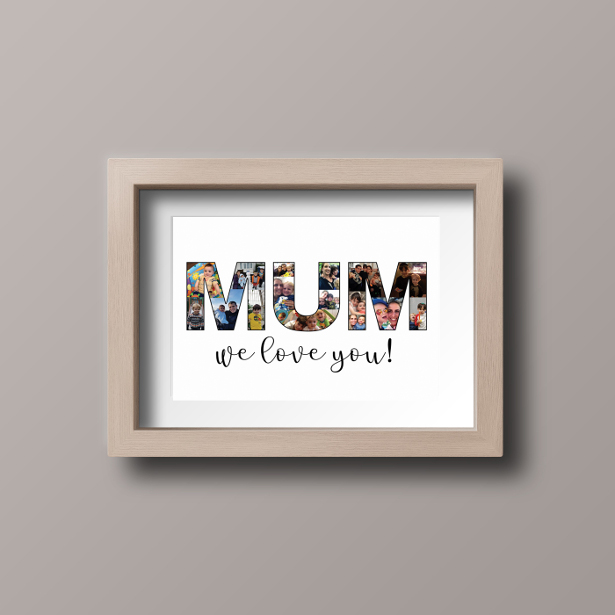 Our latest art print is the perfect Mother's Day gift – a unique, personalised artwork made from your favourite family photos. Show Mum how much she means to you with a thoughtful, happy gift, showcasing wonderful memories and a message of love.
Send up to 15 photographs and your required text, via Etsy, and Little Pop of Colour will create a beautiful work of art, perfect for Mother's Day, birthdays or anniversaries. The print will be emailed to you as a high-quality, ready-to-print file, so you can print it as you wish.
Little Pop of Colour is a new business, launched in November 2017 by graphic designer (and mum of three boys) Shari Black. Shari wants to make your home happy and vibrant, by adding a small – but awesome – pop of colour. She has created a collection of fun, modern art prints for kids' rooms, as well as a range of vinyl stickers to customise kids' furniture.
This "Mum" photo artwork is the first in a new range of photo-based prints, which Little Pop of Colour will roll out shortly. We aim to make our customers happy with personalised gifts that are full of character and colour!
To have a browse or place your order, please visit: www.LittlePopOfColour.etsy.com
Bright Star Kids is an Australian company that specialises in stick on name labels, clothing labels, personalised gifts & school accessories.
They have a huge variety of unique personalised products from stationery to clothing of every size with a quick turn-around time. Bright Star Kids ships internationally & uses DHL express so you can be sure to receive your order quickly.
These gorgeous tote bag designs come personalised with your mum or nan's name on it as well as your choice of colour for the design. This unique gift is only $24.95AUD and makes for a beautiful keepsake that mum's sure to treasure for years to come. These designs are also available on personalised cards and wine labels. There's a huge range of stunning designs to choose from so you can find the right gift for your needs.
Bright Star Kids' tote designs are individually printed on demand, directly to the canvas material so it blends perfectly with the fabric. They guarantee that the finished piece will look fantastic for a very long time. These tote bags are made from top quality Canvas Material with a double handle to make it strong enough to carry home books from the library or groceries from the shops.
Check out their website brightstarkids.co.uk for other wonderful Mother's Day gifts such as personalised cards & wine labels as well as other great gift ideas! Show mum how much you appreciate their hard work and love with a thoughtful personalised gift. Check out their store online now!
Mother's Day is that very special day that you can show MOM how much you appreciate the sacrifices she made for you, and how much you appreciate her being there for you, even though those rebellious teenage years!

Life tends to take over our thinking, time and space a before you know it, Mother's Day is tomorrow, and you have no gift for mom! Well Here are some ideas for some last-minute gifts that are sure to make your mom happy!
Roses are given to show love and appreciation for someone you love. With colors that have their own meaning, it would best to give mom red roses to show that you love her. Going down to the local florist, or even some grocery stores have some floral arrangements for mom that are sure to make her feel special!
What if your mom is not the materialistic type and would rather you didn't make such a fuss of buying flowers or spending money! How about serving your mother breakfast in bed for Mother's Day Give her the gift of relaxation? Bring her breakfast in bed, allow her to rest and watch her favorite morning news station, read her newspaper, or just enjoy her meal in silence. This can be a tradition, and no matter how many times you do this for her, it will never get old!
Now, if your mom is like mine, she would much rather go out and buy her own gift herself! And if that's the case, you can't go wrong with money in a Mothers' Day card, or on a gift card.
These are gifts that are sure to put a smile on your mom's face and take the stress off you!
Sovereignty Beauty is a handcrafted organic skin care line that provides products that allow customers to look and feel their best.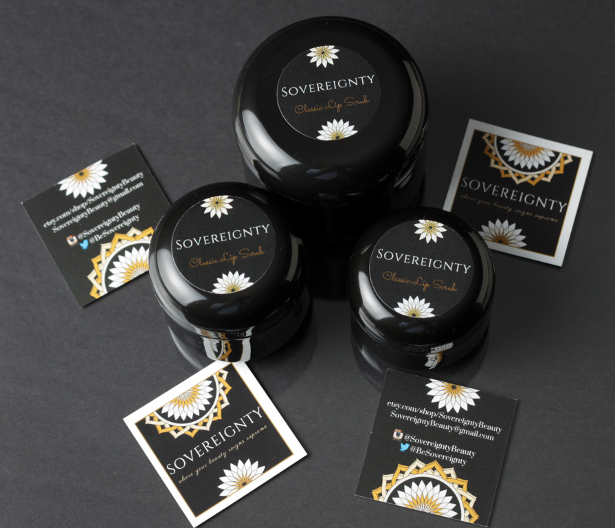 Each product targets various skin care concerns and promotes simple skin care maintenance. Sovereignty Beauty is able to achieve excellent skin care results by using all natural ingredients to create formulas for the products. Created by Nethania Abraham from Brooklyn, NY, she utilizes her scientific background in Molecular Biology to determine the benefits or harmfulness of substances which assists in the selection of all ingredients. She wants people to be aware of what they are applying to their face and body – one of her mains inspirations for creating Sovereignty Beauty. She says "Sovereignty is not just another skincare line but a lifestyle calling us to #BeSovereign; and through these skin loving rituals we can create a space to uplift the mind, body, and soul and share our divine femininity as well as masculinity with the people in our lives."
Some of their Best sellers include:
The Classic lip scrub
Exfoliates lips and prevents dry, chapped skin
The Body Glo'
Sheer body oil that penetrates into the skin and seals in moisture with a subtle shimmer perfect for Spring/Summer
Valence Beard Oil
Helps nourish and moisturize hair follicles to promote hair growth
Every item with a SOMPbags tag is carefully cut and constructed by Jen in her home studio. Each bag is made…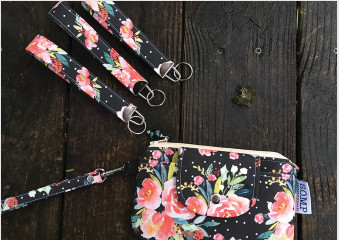 By hand, top to bottom, in very small batches
With he best cotton fabrics Jen can find, reinforced in-house to increase longevity and maintain body
With outstanding, tested hardware
Using famously excellent YKK zippers
With careful, precise stitching
To include beautiful glass, acrylic, ceramic or stone beads
… and finished with a beautiful little tag.
The SOMP Wristlet is a roomy and yet compact little purse with a snapped front pocket and a zippered main compartment. The SOMP Wristlet comes in two sizes, the smaller of which is the perfect size for cards, and the larger of which fits many phones on the market. Both sizes feature a detachable wrist strap, gorgeous sturdy hardware, and charm-adorned YKK zippers.
New this season are the Extra Big Fob, boasting a full 11 wearable inches in its strap, and the Extra Tiny Fob, which is fingertip size for a cute splash of color coordination in your key ring. Each is a slim ⅞ inch wide.
The SOMP Zippy comes in two sizes, both of which are super handy to keep a purse, book bag, or diaper bag free of clutter: store cosmetics, hygiene products, medications, jewelry, cash, or even a pacifier in these pretty little pouches.
All of the versatility of the classic SOMP Zippy with a little something extra special, the SOMP Painted Zippy features all organic cotton fabrics, brass hardware and zippers, and designs hand-painted with hand-cut stencils.
Jen Kindbom, owner, designer, maker / @SOMPbags / Seat Of My Pants Bags on Facebook / www.SOMPbags.com / SOMPbags@gmail.com
Mother's Day… time to spoil yourself.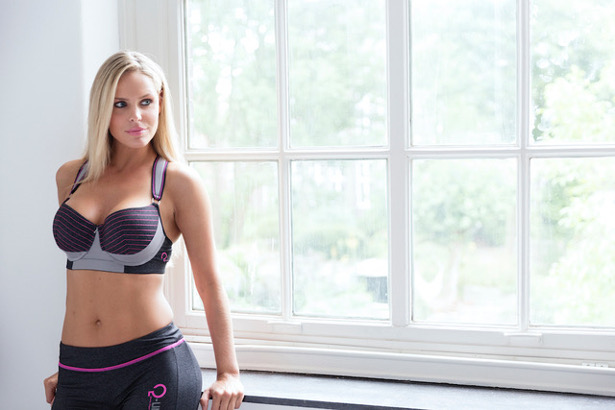 Bringing European luxury to the Australian market, Q-Linn sports underwear has been designed for the discerning buyer seeking substance, style and support.
Poorly constructed bras that don't fit, or just don't do the job, have led to as many as 17% of Australian women not exercising because of breast discomfort.
If you take your health and your style seriously, we're ready to support you. Spoil yourself with necessary luxury: protect your breasts, exercise in comfort and bring a little sexy to your next workout.
Style and substance for the perfect fit
Q-LINN Sports bras undergo rigorous testing, not just in the design office but out in the real world where women exercise and make a difference. The resulting flexibility, flirty design and functionality have made Q-Linn bras the perfect accompaniment to any athletic event you might pursue, while maintaining the good looks and seamless finish to fit in under the most corporate attire.
Q-LINN Sports bras are available in sizes 8B – 22G / 20H To purchase go to
http://q-linn.com.au/rugby/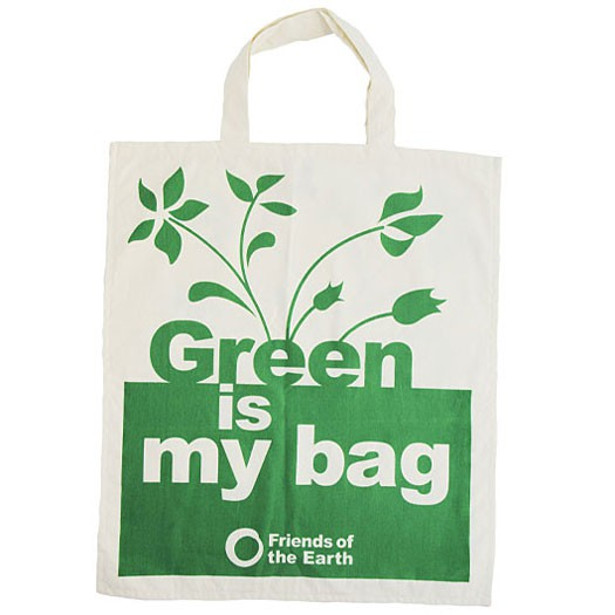 http://www.foeshop.co.uk/green-is-my-bag.html
Bags of style! Buy your very own Friends of the Earth cloth bag and you'll never need another plastic carrier bag.
Made in Southern Indian from hand-woven organic cotton, and certified by the Fairtrade Foundation.
Size: 36cm x 42cm.
Strap length comes in long and short:
Short : 16.5cm
Long: 36.8cm
Hee Haw! Adopt a Donkey, the perfect gift for Mothers's Day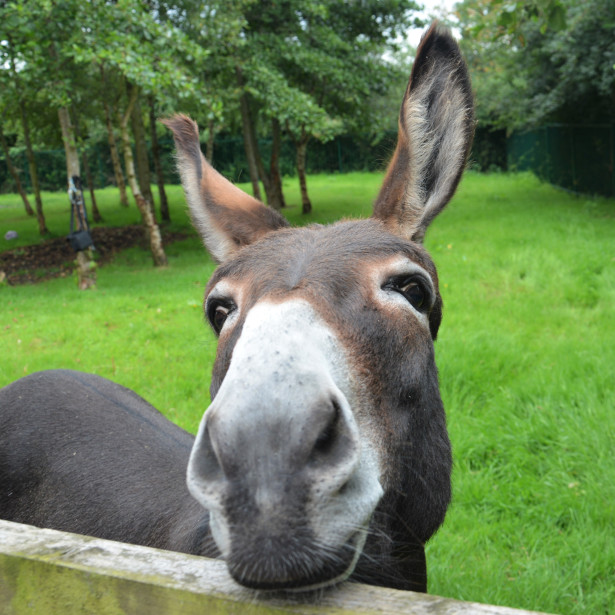 With over 20 donkeys to choose from, you can find the perfect match for mum this Mother's Day for just £2 per month. The adopter can also visit their donkey for free at one of The Donkey Sanctuary's six centres across the UK*. Adoption packs includes two portraits, four beautiful postcards, a certificate and membership card, plus 2 newsletters and regular updates on social media.
Adopt a donkey online https://www.thedonkeysanctuary.org.uk/adopt or call 01395 573133.
The Donkey Sanctuary is an international charity that aims to improve the welfare and end the suffering of donkeys worldwide.
*Sidmouth, Belfast, Leeds, Manchester, Birmingham and Ivybridge.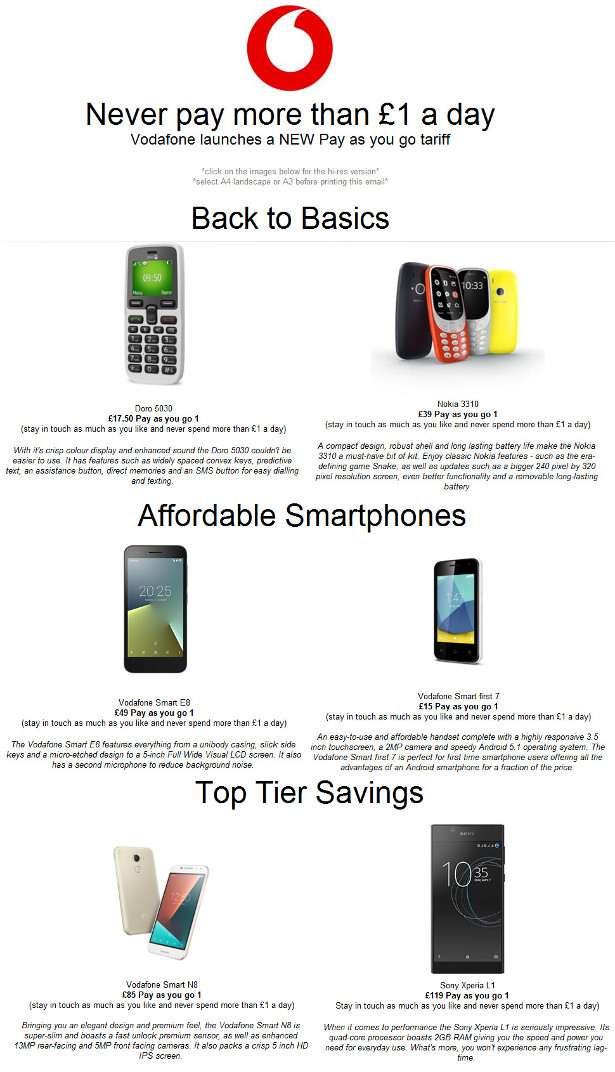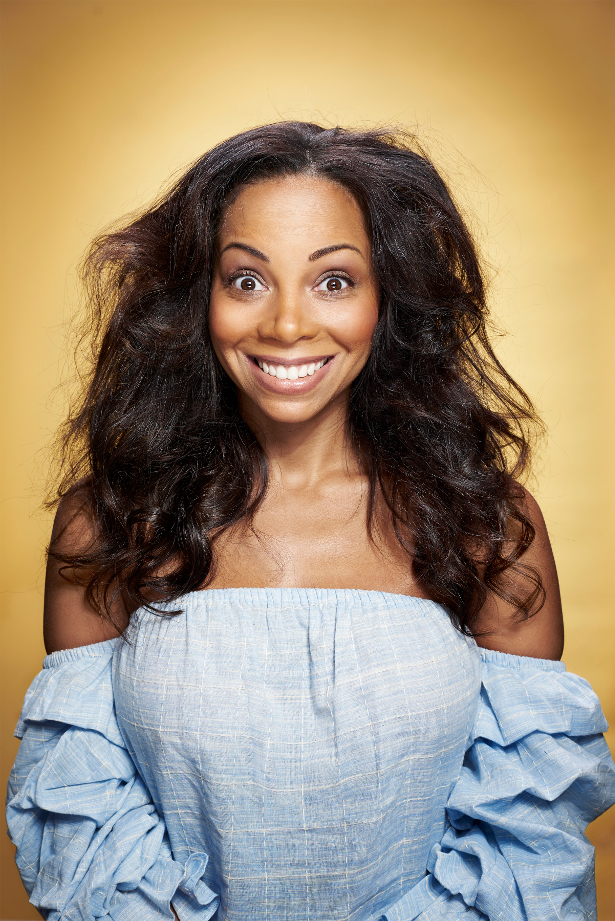 Mami CrayCray Reviews Strange Last-Minute Gift Ideas
Looking for a last minute Mother's Day gift but you're all out of ideas? If you're searching for a thoughtful gift on a budget, novelty and houseware stores are the way to go! But a word of caution: not all gifts are created equal. Follow Mami CrayCray as she reviews strange gift ideas found in 'Bed, Bath, and Beyond'!
ABOUT MAMI CRAYCRAY
Mami CrayCray is an average mom exploring the world through cooking, crafts, life hacks, and other DIY activities. Her YouTube channel is full of relatable content for mothers while maintaining a mass appeal with her tagline, "All Aboard the Struggle Bus". Blending humor and motherhood like no one else, Mami is also the Momager of Naiah & Elli, two young YouTube Stars on the rise. Watch Mami try bizarre challenges, review strange products, and eat weird foods "so you don't have to!"
SOCIAL MEDIA LINKS:
YOUTUBE: https://www.youtube.com/channel/UCGT6SzWgCJPpV_QKEf_mjvw
INSTAGRAM: https://www.instagram.com/mamicraycray/
FACEBOOK: https://www.facebook.com/mamicraycrayofficial
TWITTER: https://twitter.com/mamicraycray
PINTEREST: https://www.pinterest.com/mamicray/
Gorgeous August Schwer Clock is Perfect for Mother's Day
This beautiful Black Forest design from the award-winning August Schwer is the perfect keepsake for Mother's Day. The Chalet style cuckoo clock features 5 moving parts including twirling dancers and a working mill wheel. The 1-Day movement clock ships FREE within 48 hours of purchase, so there's plenty of time to get orders in before Mother's Day.
The hand carved elements come alive with each passing hour. The dancers dance, the beer mug moves to the drinker's mouth, the cuckoo bird pops out of his house, the mill wheels turns in the midst of hand crafted scenery, all made in the Black Forest of Germany. The woodland scene features hand painted trees, deer, figurines and intricate finishing touches that bring the classic black forest scene to life.
The detail is truly a wonder. Each plank of wood that makes up the mill, each shingle on the classic chalet roof, each hand painted flower is all hand designed to pay homage to life in the magical Black Forest. The inner workings of the clock are also hand crafted by well-known SBS Feintechnik Regula and are under warranty for 2 years. The craftmanship from the black forest is beyond compare.
In addition to the hand-carved elements this cuckoo clock also features magical music choices on the half and full hour. The listener can enjoy the Black Forest classics, Der Fröhliche Wanderer and Edelweiss while also marveling at the other 22 tones
made by the famed Reuge Schweiz Melodies!
This clock is the genuine article. It is Vds certified and made in the Black Forest by clock masters who have dedicated their lives to the age-old craft. This piece will be so much more than just a clock—it's an heirloom. A new piece of family history that can be passed down for generations.
Familius Publishing- Helping Families Be Happy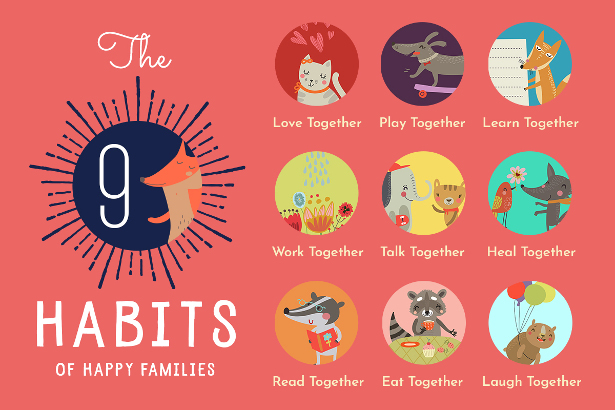 Familius is all about strengthening families. Collectively, our authors and staff have experienced a wide slice of the family-life spectrum. Some of us come from broken homes. Some of us are married and in the throes of managing a bursting household. Some of us are still preparing to start families of our own. None of us are perfect, but all of us are committed to the family unit. Together, we publish books, articles, and videos that help families be happy. We love what we do! Familius is a values-driven company. We believe that the family is the fundamental unit of society, and that happy family life is centered on strong values like compassion, education, forgiveness, hard work, love, respect, self-improvement, service, and quality time together. These values quietly guide the books we choose to publish, the way we conduct our business, and the relationships we develop with our customers and authors. We are a for-profit company, but sticking to our values will always come before making a buck. Check out our website (www.familius.com) to peruse our published titles for readers of all ages and interests.
Also, check out our subscription box (www.thehappyfamilybox.com). We do all the work—you have all the fun! Each box comes packed with fully prepared activities, crafts, books, and more, all right to your door. These aren't ordinary activities! Each one has been carefully created by our team to help your family live one of the 9 Habits of Happy Families. Inside, you'll find 3 weeks of activities to keep your kids engaged all month long. We want everyone to experience The Happy Family Box, so we offer both full and "lite" versions of each month's box to fit every budget.

Make this year's Mother's Day Super Special with BULLDOG Gin's Supersonic Gin and Tonic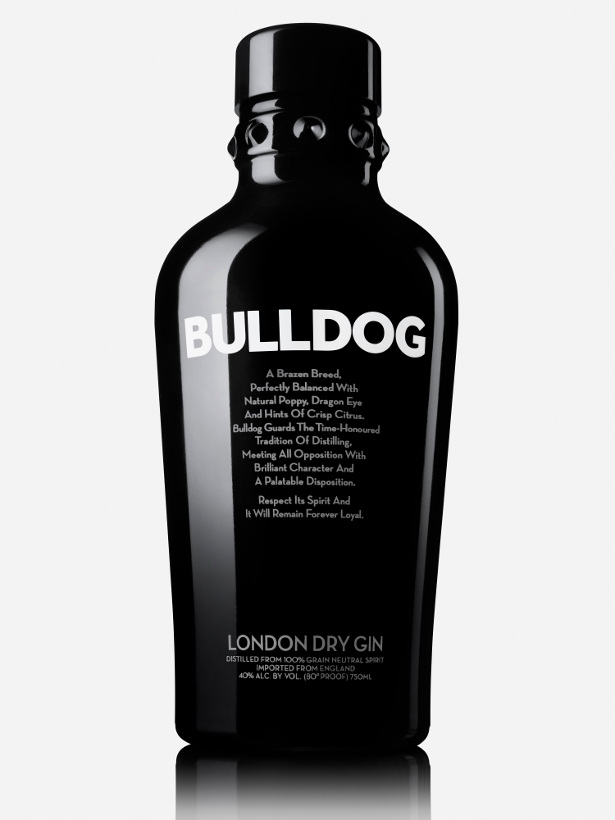 INSTAGRAM | FACEBOOK | TWITTER
In line with its consistent bold attitude, distinctive personality and the convention defying approach that has led to such success in the UK, BULLDOG Gin has developed the Supersonic Gin & Tonic for Mother's Day 2018.
The serve, complementing the distinctive floral botanicals (including Dragon Eye, Lotus Leaf, White Poppy and Lavender) in the effortlessly smooth BULLDOG Gin, has a pink tint and a floral yet sophisticated finish; making it the perfect treat for you to share with your loved ones and Mum on Mother's Day.
SUPERSONIC GIN & TONIC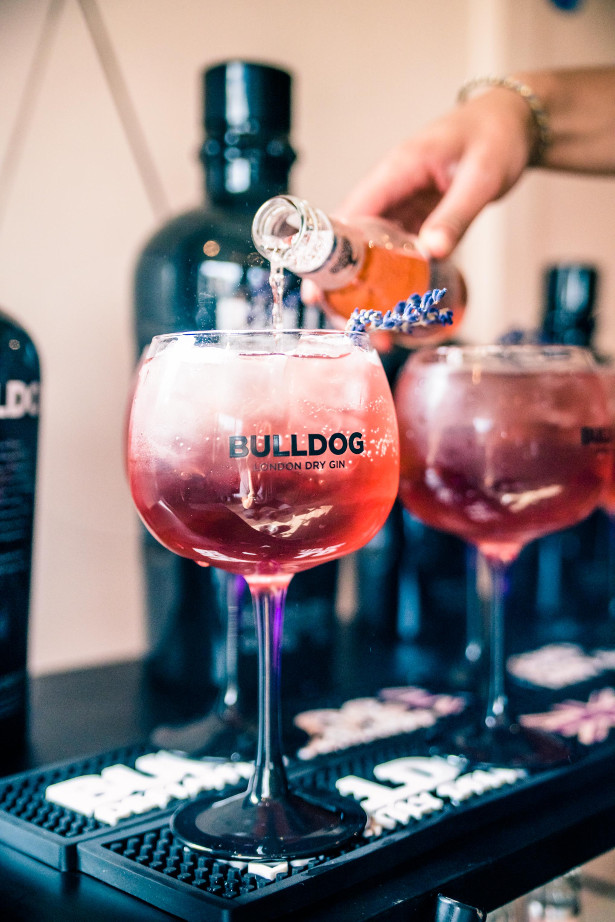 Recipe:
50ml BULLDOG Gin
100ml Fever Tree Aromatic Tonic Water
10ml Cassis
Method:
Build in a glass over ice and garnish with pomegranate seeds, blackberries and a mint spring.
BULLDOG Gin's unique flavour profile, versatility and smooth mouthfeel was crafted firmly with the modern gin drinker in mind and has helped expand tastes outside of traditional gin occasions. It's bold attitude, unquestionable style and infectious sociability are reflected through its serves, its activities and its success.
BULLDOG Gin is available in Tescos and other retailers for £22.00
Amazing Offers From Centros Unico: Mums The Word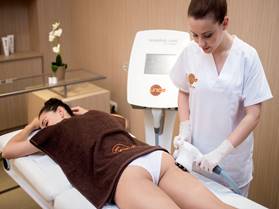 Centros Unico, one of Europe's leading specialists in Laser Hair Removal and non-invasive aesthetic treatments have a range of treatments on offer, and are encouraging people to treat the mother figure in their life to some well-deserved TLC as a way of saying thank you for everything that they do. The latest innovative facial Centros Unico has to offer, is the Pulsonic Facial, a non-invasive and rejuvenating treatment, exclusive to the brand that will give your skin the much needed boost it needs. With other treatments on offer such as DoubleCorp and Virtual Mesotherapy , there is something for everyone to enjoy.
Mother's Day March Offers:
LASER HAIR REMOVAL
All body areas (excluding the face) are 40% off when purchasing 2 areas of 8 sessions each (or more)
Choose from:
Neck , Nape, Shoulders, Underarms, Chest, Areolas, Hands, Abdomen, Upper back, Lower back, Buttocks, Perianal Bikini line, Feet- £30 per session was £50
Full arms, Full bikini, Half legs- £60 per session was £100
Full legs- £120 per session was £200
Price per session when you buy 2 packs of 8 or more sessions of your choice
AESTHETIC MEDICINE
Dermal Fillers 20% off- 1 Vial £304 was £380
Thread Lift or Mini Threads 15% off- Thread Lift £1062 was £1250, Mini Thread £744 was £875
AESTHETICS
Personalised skin package – combine 3 treatments 20% off
Choose from:
Pulsonic Facial | £72 was £90
Virtual Mesotherapy | £48 was £60
Pressotherapy | £32 was £40
Radiofrequency | £48 was £60
DoubleCorp | £72 was £90
Further information….
Pulsonic Facial: A high-tech facial for women, that uses a pen-style tool to gently heat the skin, boosting the blood circulation in the face and stimulating the production of collagen, visibly encouraging plumpness and elasticity
DoubleCorp: The only body treatment that combines two technologies simultaneously—three-dimensional ultrasound waves and multipolar radio frequency—to boost and enhance the desired firming and toning results
Virtual Mesotherapy: Classified by the FDA as an alternative to injection. It is a high pulsed electroporation technology which allows the active ingredients to seep through the opened pores and helps enhance the skins elasticity and luminosity.
With 12 established clinics across the UK to choose from, including the newly opened Braehead clinic in Glasgow, these treatments are available to customers nationwide.
For more information on Centros Unico and how to love yourself this Valentine's day, book a consultation or find your nearest branch, please visit www.centrosunico.co.uk or call us at our Ealing clinic on 0203 318 3089.
Washington Square Watches was built on the vision of Washington Square Park, a park rich with history and diversity, and fueled by the spirit of New York City.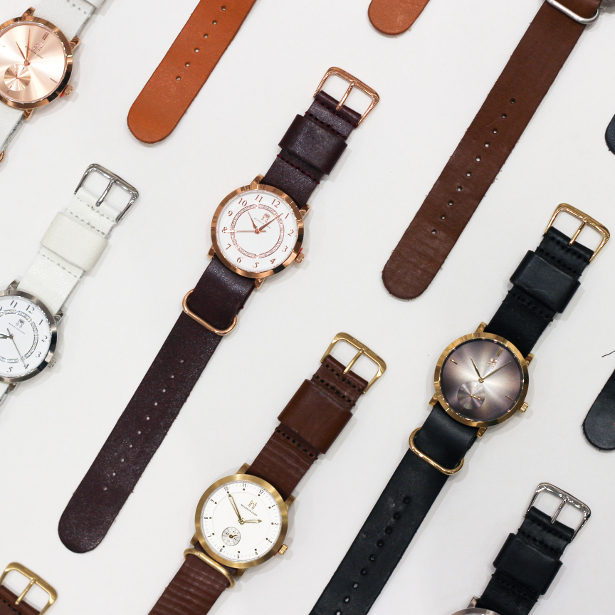 It ignites the passion in all of us, each with our own story to share, our own motivations and dreams. The brand hopes to motivate and inspire others to break the mold and invest in their own success. Washington Square Watches is redefining the look of success and who else but a mother deserves to feel and look accomplished? Washington Square Watches will make any mother feel recognized and honored, and moms everywhere can do so by wearing it on their wrist. Our straps can also be personalized, allowing each gift to be extra special, giving their mother that extra reminder of love at all times.
Add some bling to your daily routine with this gorgeous Swarovski jeweled S'well inspired water bottle!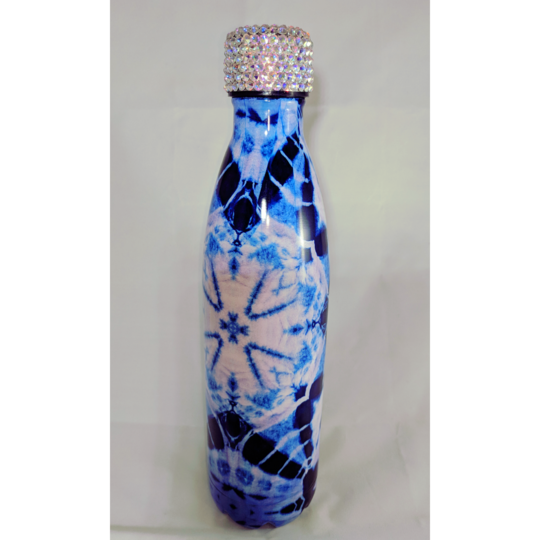 https://sparklecouturebychloe.com/products/swarovski-blinged-swell-inspired-water-bottle
Hand-embellished with over 100 genuine Swarovski rhinestones, these water bottles are perfect for pumping up your workout routine or toting to the office. Keep your water cold ALL DAY LONG with this personalized stainless steel water bottle! And the best part of all- no sweating/condensation!
Hand-blinged by owner Chloe Spilotro of Sparkle Couture by Chloe, these rhinestone water bottles make the perfect gift for that perfect mom on Mother's day. Each one is hand made so they are as special as her! If you can't find a color that you know mom will love, Chloe also offers custom creations- work directly with her to find the perfect water bottle that she'll love and use every day. She'll love that you spent so much time and thought into her special gift!
This bottle can hold up to 17 oz of your favorite drink hot for 12 hours or cold for 24 hours. The screw on lid is extremely secure and blinged with hundreds of Swarovski rhinestones! The Stainless Steel is Food Grade 304 (standard for utensils) and 100% safe for consumption. The secret is in the bottle: it's vacuum insulated to help preserve the temperature of your liquids for as long as possible without transferring that heat (or chill!) to the outside of the bottle.
New LushLash Growth Serum Engages Thicker, More Voluminous Lashes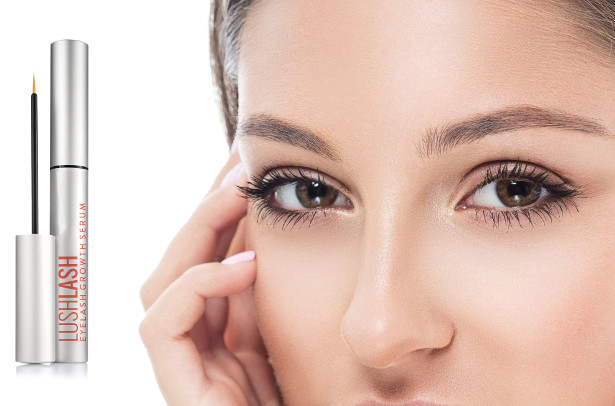 LushLash™ is a proprietary new medical-grade eyelash growth serum for longer, thicker and fuller eyelashes and brows in as little as 10 days without a doctor's prescription. The potent blend of 542 proteins, peptides and growth factors contains more active ingredients than other similar products sold over-the-counter. This blend provides latest hair loss compounds, amino acids, vitamins and botanicals clinically proven to stimulate collagen production and elasticity. Plus follicle growth building blocks like biotin and red clover extract to help restore radiance, resilience and shine to lashes.
"Years of scientific research to promote lash volume from the inside out has resulted in a fast, safe, effective treatment for achieving longer, thicker lashes," said Mark Forster, MeSkinLabs chief scientific officer. "Our LushLash growth serum is turning heads and radiating confidence for women of all ages."
As we age, stem cells involved in hair growth diminish causing lashes to thin or fall out. LushLash counters the effects of aging with stem cell derived growth factors to improve microcirculation and stimulate renewal at the cellular level for some serious eyelash flutter without swiping on coats of mascara. The fast-acting treatment boosts the natural 30-45 day lash growth cycle to create dramatic, more voluminous lashes and brows.
LushLash is safe, easy to use and effective. It is ophthalmologist-tested, dermatologist-approved and safe for sensitive eyes and contact lens wearers. The non-irritating formula is paraben-free, sulfate-free, phthalate-free and fragrance-free. Regularly sold at $99.00, you can order LushLash for Mother's Day at a special introductory price of $69.00 US. Act now and receive a MeSkinLabs Age-Defying Moisturizer FREE with purchase, for a limited time only. For information visit www.meskinlabs.com.
Huawei Mate 10 Pro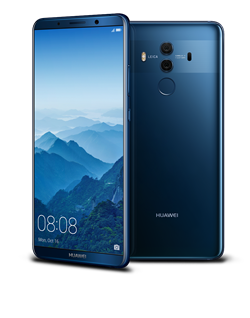 This Mother's Day, treat her to better photography, smarter performance and ultimate connectivity with the Huawei Mate 10 Pro, powered by artificial intelligence. Equipped with a Leica dual camera for perfect photos on any occasion, give Mum the reliable battery life and best in class performance that she deserves from a smartphone.
From £699.00
Huawei P10
The Huawei P10 is the most stylish gadget to gift Mum, as the iconic design and PANTONE colour options means she can match her smartphone to her style. Plus, the Leica Dual Camera captures 2x more light and offers amazing self-portraits, whether day or night, perfect for capturing memories on the move.
From £349.99
Huawei MateBook X
For the Mum who never stops multitasking, the Huawei MateBook X is the ideal match to help her juggle her busy diary with confidence. With the 13.0" notebook coming in smaller than a piece of A4 paper, this is the ultimate, compact workspace so she can keep connected, whenever and wherever she is.
From £851.00
Huawei MediaPad M3
Let the Huawei MediaPad M3 do everything for your Mum this Mother's Day. This compact tablet offers super efficiency, so she can complete her to-do list with ease, as well as featuring two 8-megapixel front and rear cameras for clear and brilliant pictures, so precious memories are recorded faithfully.
From £199.99
Huawei Band 2 Pro
Empower your Mum to take on life's challenges in style, with the fashionable and functional Huawei Band 2 Pro. With built in GPS, movement and distance tracking, as well as all-day heart monitoring, help her to step up a gear and go further
From £79.99
TAKE YOUR MUM TO NEW HEIGHTS
CLOUD 23 IS OFFERING THE ULTIMATE MOTHER'S DAY AFTERNOON TEA
Show your mum how special she is with afternoon tea in the clouds this Mother's Day.
Indulge in Cloud 23's bespoke afternoon tea, crafted especially for you and your mum to enjoy at Hilton Manchester Deansgate.
Delicious savoury treats include a hummus and carrot wrap, a prawn Marie Rose open sandwich, chicken Caesar salad, ham, rocket and grain mustard on brown bread, and a sun blushed tomato and pesto tart.
These will be paired perfectly with a selection of nostalgic sweets, certain to generate memories of your favourite childhood dishes. These includes Mum's trifle, Eccles cake, scones with jam and clotted cream, lemon meringue pie, and chocolate cup cakes.
The afternoon tea will also include a glass of champagne and a gift for the mother.
You can book this delightful treat for £35 per person on Sunday 11th March.
To make a reservation at Cloud 23 call 0161 870 1670 or email cloud23.manchester@hilton.com. Alternatively book online via www.cloud23bar.com

Michael Bache – Head Chef at Bath Rugby
Background:
Michael Bache was classically trained at Chelmsford College, Princes Road and Westminster. He has worked full-time in award-winning hotels and restaurants specialising in classic and modern British fine dining.
Michael started at Bath Rugby at the beginning of the 2010-2011 season as the sous chef – before being promoted to Head Chef in January 2016.
Bath Rugby:
As it's a team sport, the nutrition requirements are different from player to player – it's all about players making the correct choices with assistance from the chef and nutritionist.
Bath and England players such as Anthony Watson, Sam Underhill and Jonathan Joseph will eat meals prepared by the Chef three times a day when training at Farleigh Hungerford – breakfast at around 07:30am, pre-training meal at around 11am and then lunch post-training around 14:30. They will then continue their meal plan and eat their own dinner.
The food is focused on seasonal, fresh and local produce – fresh food is traceable, so you know what goes into what you're cooking and therefore what the athletes are obtaining. You're controlling their supply chain
At the start of the week – food is focused around dark, fatty meats and low carbohydrates as well as ingredients which contain antioxidants and anti-inflammatories (fresh ginger, garlic and turmeric) to aid in muscle repair/recovery. As the week progresses, the meals switch to lighter meats/proteins (fish) and high carbohydrates (slow release energy).
The day before a match consists of lean protein (easy to digest). The hard work is done by the early part of the week.
Make creamy, delicious yoghurt at home with the AmazonBasics Yoghurt Maker.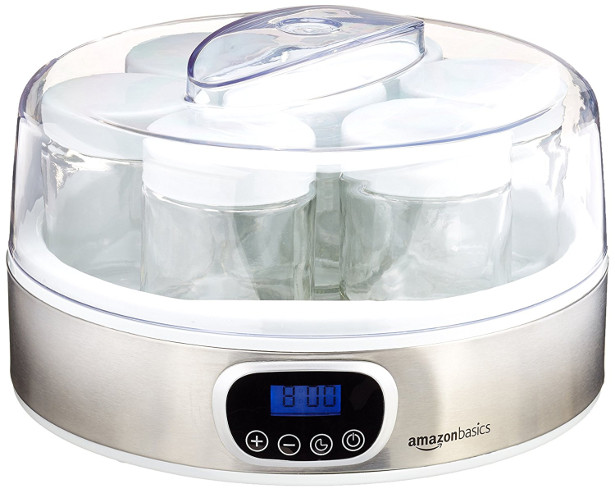 A cost-effective alternative to store-bought brands, homemade yoghurt with this machine not only saves money, but it also puts you in control of the ingredients for healthier results (no additives or preservatives needed). Simply combine any kind of milk from dairy to rice with a yogurt starter culture and pour into the jars provided and place in the yoghurt maker. With minimal prep time it means you have more time to test out different fruits and flavours.
AmazonBasics Yogurt Maker, Currently priced at £23.53
Stockist: www.amazon.co.uk/amazonbasics
Mother's Day (March 11th) is the ultimate excuse to show your Mum just how much you love her and this year it might be more needed than you ever previously thought.
Research from HomeAway, global experts in holiday rentals, has discovered 61% of mums start the year exhausted, so with Mother's Day round the corner, it's the perfect time to treat your mum to a weekend away.
HomeAway has over two million properties on its books that can provide the perfect place to escape to. Dads or kids – what are you waiting for? Spoil mum and book a family trip away, and give her something to say thanks for being the best mum in the world.
HomeAway has rounded up some of the best destinations to whisk Mum away to for a city break for Mother's Day, whether that's abroad or a little closer to home. For more information or high res images, please give me a ring or email me.
Say buenos días in Madrid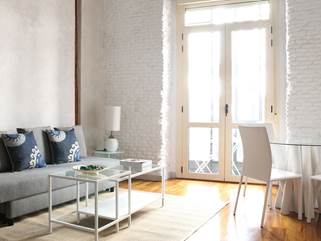 This stylish apartment is in the perfect location for exploring the streets of marvellous Madrid. Whether you and your mum are into museums, shopping or sightseeing (or all three), Madrid really does have it all. This apartment overlooks the bustling Huertas Street – an ideal spot for enjoying a coffee and churros on your balcony in the warm Spring sunshine.
https://odis.homeaway.com/odis/listing/c405b583-7082-4fdd-84c4-85bedcac0dd8.c10.jpg
Escape to blissful Bath
What's not to love about Bath? Amazing culture, buzzing bars and restaurants and sights for everyone to enjoy – not to mention the stunning Bath spa. This gorgeous, award-winning open plan studio is the perfect crash pad for a mother/daughter trip away, and better yet, it's right next to the famous Thermae Spa. Ideal for mums who want a bit of pampering followed by a delicious meal and cheeky cocktail.
Bath apartment rental – Award winning open plan design
Make nice in Nice
Escape to sunnier climes this Mother's Day and spoil your mum with a weekend trip to Nice, staying in this lovingly renovated flat overlooking the sea that even features a 300-year old Baroque painting on the ceiling! Situated in the Old Town, you can enjoy the French Riviera, delicious food and the hustle and bustle of the streets' cafes and bars from this perfectly placed apartment.
For over 30 Years the 54 Aroma Master Kit has been the reference in the Industry and the choice of wineries, educators, merchants and true wine lovers the world over.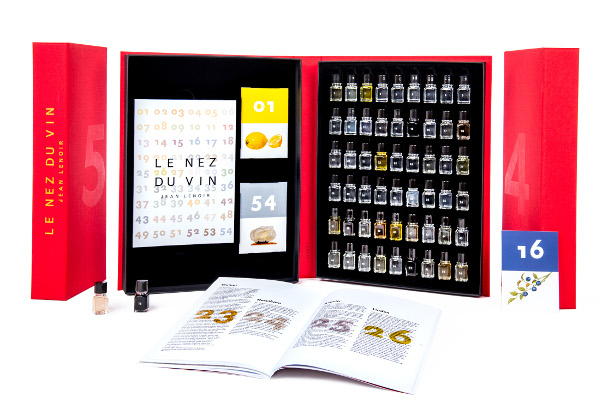 Our sense of smell is very delicate and highly sensitive. Practice allows us to recognize and identify aromas most commonly present in wine; thus, improving our appreciation and enjoyment. These are the typical aromas found in red and white wine (including Champagne) from France and around the world. They give us an indication of the wine's origin, the grape variety as well as the vineyard, the winemaking techniques used and the aging conditions. Memorizing these aromas provides an accurate and coherent vocabulary to further stimulate our appreciation of fine wines.
The 54 Aroma Master Kit is a unique and perfect gift for any wine lover.
Custom People Cookies – $.85 – $5.99 products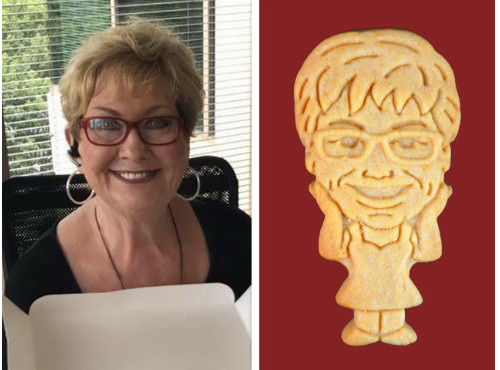 Most Americans want a one-of-a-kind gift that will not only make an indelible impression on the mother they are honoring but leave their entire family giggling with delight. To address this opportunity, Parker's Crazy Cookies created a proprietary process to create custom 3D cookies of a person for as low as .85 each. The process is as simple as filling out a custom order form, uploading a picture and in 24hrs receiving a rough draft of their design.
People spend hundreds of dollars on flowers, candies and presents but they don't always consider what would make their gift truly unique. We believe creating action figure like cookies of your mom for the entire family to munch on, is what will make Mother's Day fun and one to never forget.
Our vanilla-flavored cookie is designed to look just like your mom. All you need to do is submit a picture and we'll turn her likeness into fresh-baked goodness. Cookie favors arrive in a plastic gift bag topped with a ribbon. Completing the picture-perfect package is a customized sticker label on the back of each bag printed with your mother's name or your own unique message. Depending on preference each bag comes with 1 – 6 cookies. Cookies may also be purchased individually without packaging. These cookies have a shelf life of 2-3 months.
None of our highly detailed cookies are made with animal products and there are no nuts, eggs or dairy in the cookie or present in the bakery.
www.parkerscrazycookies.com
Create A Special Space for Mom with an Easy Paint-by-Number Mural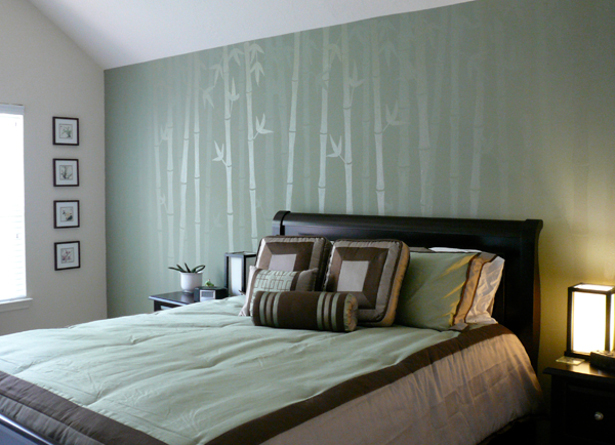 Create a soothing Zen retreat for her with our Bamboo Silhouettes by using soft and subtle colors or bring out her wild side with our Mega Zebra Stripes or Giraffe Spots with bright colors for a bold look or subtle colors for a sophisticated look. We also have Birch Trees, Fantasy Flowers, Paisley, Damask, a Tranquil Tree and many more. You can find them at: https://elephantsonthewall.com/collections/grownups-too
All of these Paint-by-Number Wall Murals from Elephants on the Wall, are so easy to do that the whole family can get involved and create a beautiful hand-painted masterpiece for mom – it's a project you will all be proud of (and she will be proud of you too!). It's fun and easy!
1. TAPE the pattern and transfer paper to the wall
2. TRACE the lines, remove the pattern and transfer paper
3. PAINT inside the lines like a giant coloring book!
Each kit comes with the full-sized paper pattern, transfer paper, directions and a color guide. The paints aren't included, but this way you can use our suggestions or choose your own colors for that perfect match.
You can also Reuse the patterns, Reverse 'em and Repeat 'em – as many times as you like in whole or in part to get the most bang for your buck. (We love that!) It can be used on any type of wall, inside or outside. So get together, have fun and get creative!
We also have lots of murals for kids too – from Jungle, Beach, Camping, Super Heroes, Fire Station, Outer Space, Ballerinas, Pirates, Barnyard, Trees & Nature and many more.
Prices range from $19.95 to $129.95
Check them all out at: www.elephantsonthewall.com
Contact us at: patti@elephantsonthewall.com
THE MIRACLE CONTINUES…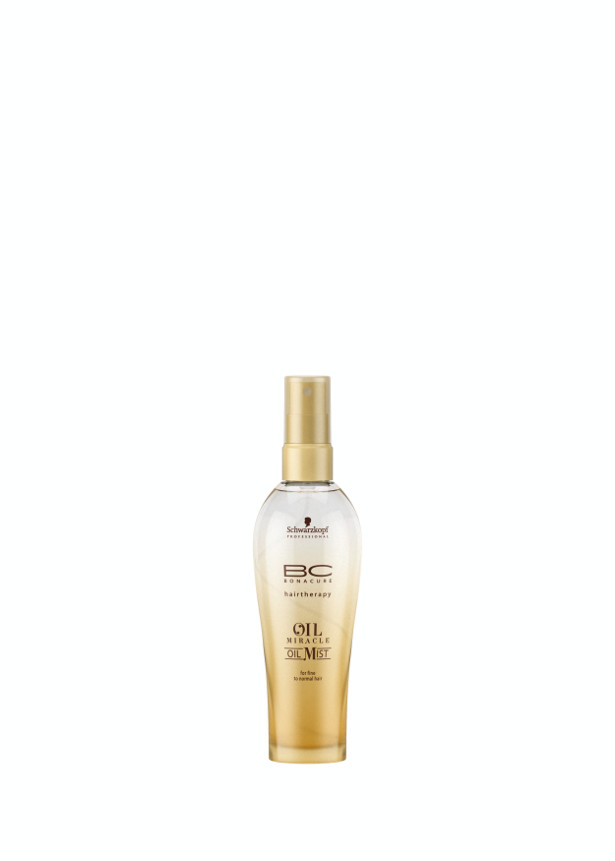 Everyday hair miracles continue to be a reality with Schwarzkopf Professional launching four new Bonacure BC Oil Miracle products. The latest must have products in the luxury range include BC Oil Miracle Mists for both light and thick hair, a BC Oil Miracle Light Shampoo, and the salon exclusive BC Oil Miracle Warming Treatment.
BC Oil Miracle Mists
While many oil products leave the hair looking wet and stringy after application, BC Oil Miracle Mist envelopes the hair with a hint of luxurious, nourishing care that repairs damage and protects strands from root to tip. The Micro-Dispersion Technology allows the hair to dry faster than other hair oils, giving weightless shine and instant dry hair feeling. With Marula Oil for light hair and Argan Oil for normal to thick hair, the BC Oil Mists will be a beauty staple from Monday morning to Saturday night.
BC Oil Miracle Light Shampoo
Fine haired gals rejoice – BC Oil Miracle Light Shampoo has a unique action especially designed for you! The Micro Emulsion Technology allows a high level of oil to work with the hair without adding the weight traditionally associated with oils. Micro-fine droplets of oil only go where they are needed, filling those pesky porous gaps and smoothing out any roughness. All this with a shiny, tangible softness added to the hair makes it an essential for the beauty regime.
Salon Exclusive: BC Oil Miracle Warming Treatment
In a salon exclusive, Schwarzkopf Professional has introduced a warming pre-shampoo treatment that has an immediate restorative effect, smoothing and nourishing hair leaving it frizz-free and perfect for any up-do or blow dry.
Schwarzkopf Professional's BC Oil Miracle adds a hint of luxury while working miracles in hair – producing weightless, beautiful hair with an incredible shine.
Available: 1 August
RRP: Oil Mists $39.95; Light Shampoo $29.95; Warming Treatment 12x10ml $54.45
Stockists: 1800 251 887
MAKE IT WINE TIME, ANY TIME
Whether it's to celebrate a special occasion, or just wind down at the end of a long day, there's nothing much better than pouring yourself a glass (or two…) of wine or bubbles. But statistics show that almost 24 percent of Australians have injured themselves as a result of drinking, and even more can't remember what they've done whilst drinking and have regretted how much they've had to drink*. So what if you could have your wine and drink it too – without any of the consequences?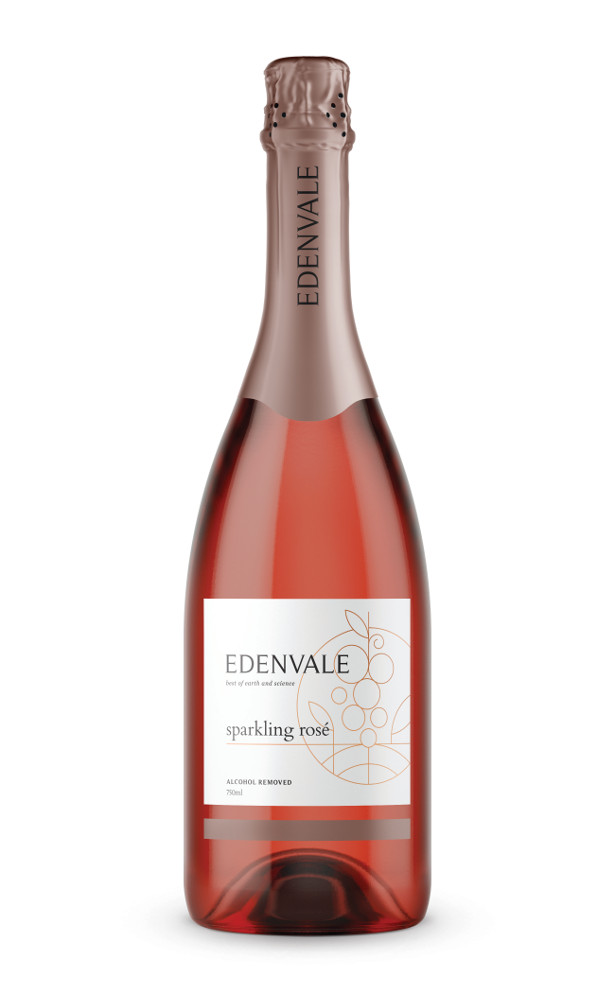 Edenvale alcohol removed wine makes it possible to do just that. Unlike most other non-alcoholic beverage alternatives, Edenvale wines are wines, made from varietal wine grapes, using traditional wine-making methods. Maintaining all the flavour, characteristics and varietal integrity of traditional blends, Edenvale removes the alcohol at the final stage of the wine-making process, leaving behind the health benefits of fermentation but cutting out the alcohol content – and your hangover.
Offering a sophisticated alcohol removed alternative for those who still wish to sip on an adult beverage, Edenvale's range of wines are also perfect for pregnant women, those abstaining from alcohol for various reasons, and health conscious consumers who still want to enjoy the social aspect of having a drink – without having a drink.
Heroes of the comprehensive range include a well-balanced and smooth Chardonnay, a fresh and fruity Sparkling Cuvee, and a Shiraz with flavours of dark plummy fruit and spice. With roughly half the calories of standard wine, you'll not only wake up without the hangover, you'll also be able to have a great night out – wine glass full and in hand – without ruining your diet, or the morning after.
http://edenvale.com.au/
RRP: $9.49 750ml bottle
Stockists: Available now from Coles, Woolworths, IGA, Dan Murphy's and FoodWorks.
Refined feminity. The 'Hampton' carry-all tote is crafted from smooth luxurious Nappa leather, with visible stitching to showcase the label's meticulous craftsmanship.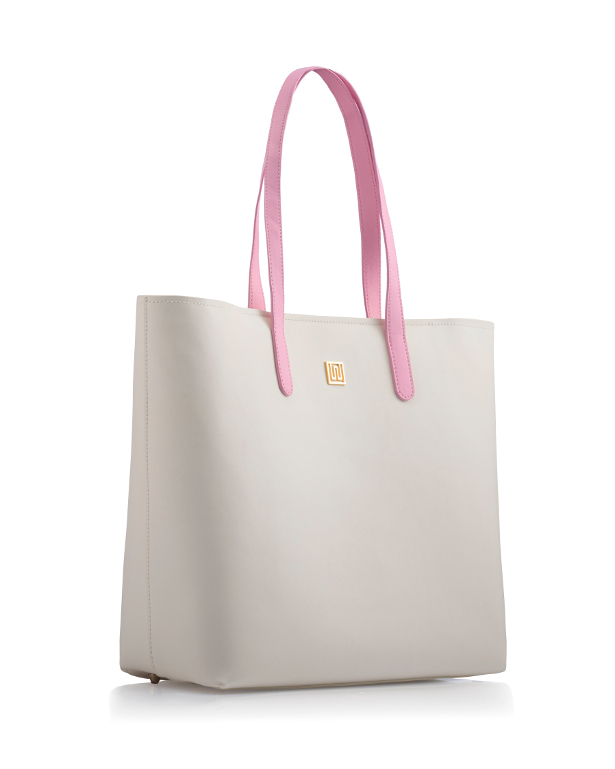 Featuring a suede lining and two internal pockets (these pockets will protect your sunglasses from being scratched and keeps your phone and wallet in easy reach), it's roomy enough for a magazine, a change of shoes + more. Gold feet protect a structured base designed to ensure it holds its clean shape even when full, this spacious style is perfect for a trip to the shops or weekends out and about. the perfect gift for any Mum!
Shop online at www.nikkiwilliams.com
Sarah Taylor's bold, contemporary artwork, home ware and accessories are sure to make an impact for the most important person in your life on Mother's Day.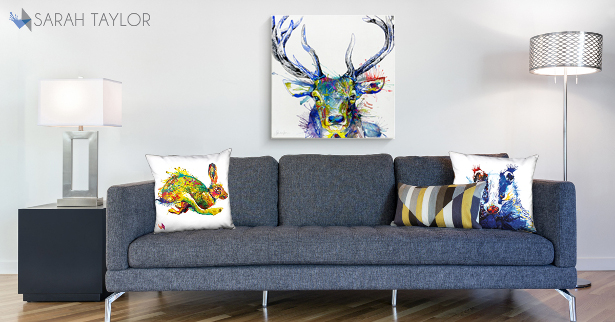 Every one of Sarah's stunning wildlife characters has its own name and character story making it easy to match up a beautiful piece of wall art, homeware or stylish accessory with the wonderful mum that you'll be gifting it to. There's sassy cat Mr Bojangles, Aussie icon Kylie Koala and the cheeky Beatrix Otter. Invincible and Maggie Moo are two characters close to Sarah's heart, and wildly popular with customers too.
Sarah loves humanising wild creatures with her art, which is why the eyes are an all-important feature of every single artwork. And the combination of unique blow art with geometric overlays will keep your mum intrigued for days, weeks, months and years after the special day that she receives your gift.
Sarah has a gift for all budgets – you can gift a piece of Sarah's artwork for as little as £4.50 for a single coaster (check out her 5 star reviews) right up to a piece of super high impact and stunning wall art that will make a statement in any classy mums home.
If wall art isn't your thing, there's plenty in between, from luxurious cushions and cuddly blankets to kitting out your kitchen with statement chopping boards and aprons. Sarah's mission is to make art accessible and her huge range of products does just that.
And guess what … if your mum's tech savvy with her smartphone, there's iPhone and Samsung cases that'll keep her bang up to date when she's getting out and about … and if she's a traditional pen and paper type of mum there's notebooks and diaries to help her keep herself organised.
Searching for the perfect Mother's Day gift and want to stand out from the crowd?
Well there's an Australian online boutique clothing store which might just be able to help you out and they Express Ship to the UK.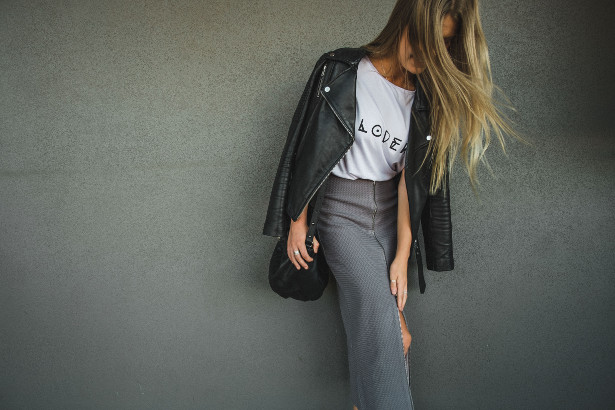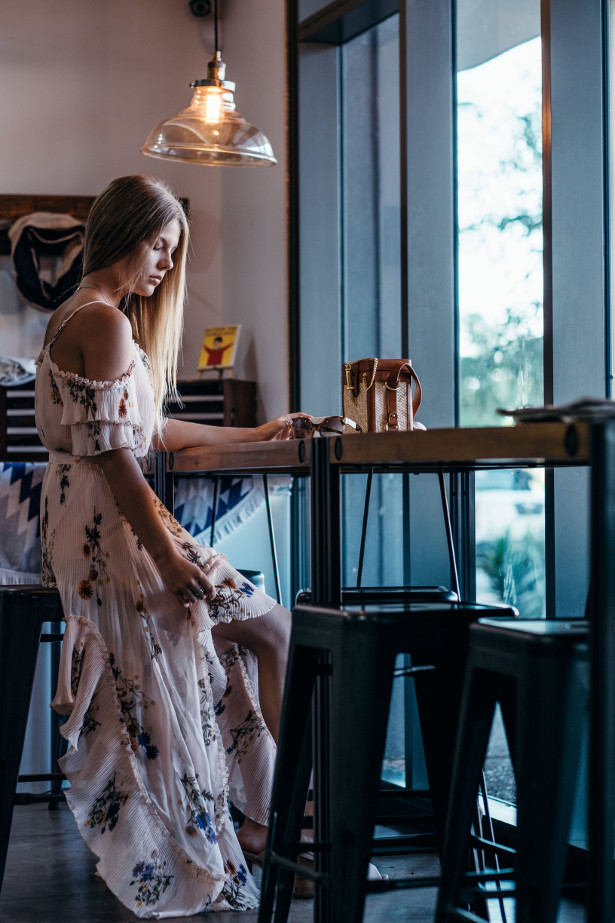 For the hip and happening Mum, maybe a tee from West Australian designer label Infamous Friends might get you on Mum's good side. Hola Pretty stocks a range of Infamous Friends tees which feature catchy slogans such as "Not Born Yesterday" "Lover" and "Crazy Mother" amongst the range.
Alternatively, for the stylish Mum who knows her fashion, pick a piece from the range of bespoke Australian designers and labels that Hola Pretty stocks, including Auguste the label, which hails from the shores of Byron Bay in New South Wales and is the perfect choice for the laid back, bohemian type Mum. Alternatively, labels such as We are Kindred and Steele are a go to for the Mum who likes to brunch and lunch with friends! For those with a bigger budget, you can't beat an amazing suede or leather jacket from Ena Pelly. An investment piece sure to have you as Mum's favourite for some time to come.
Website: https://www.holapretty.com.au/collections/new-arrivals
Facebook: https://www.facebook.com/kascott.holapretty/
Instagram: https://www.instagram.com/hola.pretty/
A Mothers day gift she won't forget
Mothers Day is just around the corner and what better way to make her feel special and loved than a subscription box.
In case you've been living under a box, excuse the pun ; ) Subscription boxes are a monthly parcel delivered to your door based on any interest you might have. This now $5 billion dollar industry is rapidly growing in Australia following on from the US & UK. With some amazing businesses listed such as Banksia Librarian which as the names suggest are a collection of books, or Hello fresh which deliver ingredients for meals. Hello no grocery shopping! or Tea garden which is a beautiful curated section of Tea, the list goes on.
So that's where we come in, Halston & River is the ultimate subscription box collection. Curated to help you find a subscription box service that fits your lifestyle. We seek out the best subscription services covering lifestyle, books, pets, fashion, knitting, fitness, alcohol + more!. Subscriptions range from monthly to annual.
Halston & River offers you a place you can browse through and find some amazing subscriptions delivered worldwide. The Halston & River community goes beyond curation, with our reviews, blogs, and newsletter, we want to hear back from you. Have a request? We can help you get started, all you have to do is ask.
PS there are some brilliant Subscription boxes for men too, worth a look while your browsing. We love Me my suit and tie providing essential components to a gentleman suit, or Purple bone with a collection of brilliant treats for your furry friend.
Take a look! www.halstonandriver.com"
UP TO 40% OFF CLASSY CARS FOR THE ULTIMATE MOTHER'S DAY GIFT WITH EUROPCAR SELECTION
Treat Mum with the ultimate trip this Mother's Day in Mercedes E and S Class vehicles
https://www.europcar.co.uk/deals/mothers-day-2018
Earn some serious brownie points with Mum this Mother's Day by treating her to a drive in a luxury car. Europcar UK is offering 40% off Mercedes E and S Class vehicles in its Selection fleet for the perfect Mother's Day treat. Reservations need to be made before 10th March 2018 for rentals taken between the 8th and 15th March 2018.
Whether you're taking to the open country roads for a family day out or treating Mum to a spot of Mother's Day lunch, the Europcar Selection UK fleet has something to add a touch of luxury to every outing.
"We're offering a choice of two of the very best luxury models – and all with up to 40% off for Mother's Day bookings," explains Gary Smith, Managing Director of Europcar UK Group. "Everyone likes to treat their Mum to the very best and our great deals on luxury vehicle hire with Europcar Selection means a drive in a dream machine doesn't have to be just a dream."
For example, the sporty Mercedes E 350 Auto can be the drive of Mum's dreams for Mother's Day weekend (10th – 11th March), with prices starting at just £126 per day, based on a 3-day weekend rental. Significantly less than its usual price tag on the forecourt!
Visit https://www.europcar.co.uk/deals/mothers-day-2018 for full details of the offer.
bubble, the on-demand babysitting app have recently launched gift cards just in time for Mother's Day.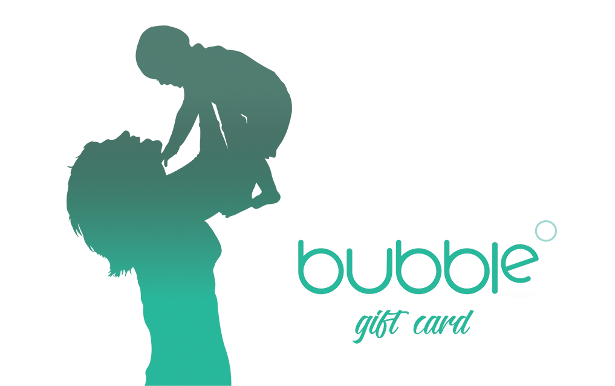 These gift cards allow you to purchase free babysitting credit for friends, family or even your partner. All you have to do is visit the bubble website on joinbubble.com/giftcards, select the amount and then chose whether you want the gift card in physical or virtual format. The credit can be redeemed by entering the code into the bubble app where it will automatically appear into your account.
Although our kids provide us with lots of entertainment and joy, we also know that it's nice to have a little me time just that once in a while. bubble provides parents with flexible and trusted childcare solutions, allowing you to sit back, relax and enjoy the peace and quiet.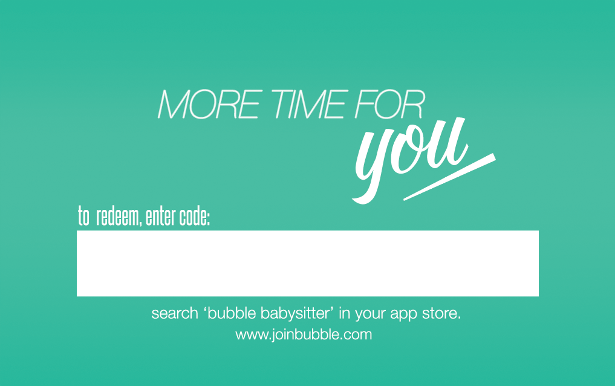 Parenting : 101 Ways to Rock Your World Simple strategies for parenting with sanity and joy. A perfect gift for mothers! Author, Susan G. Groner!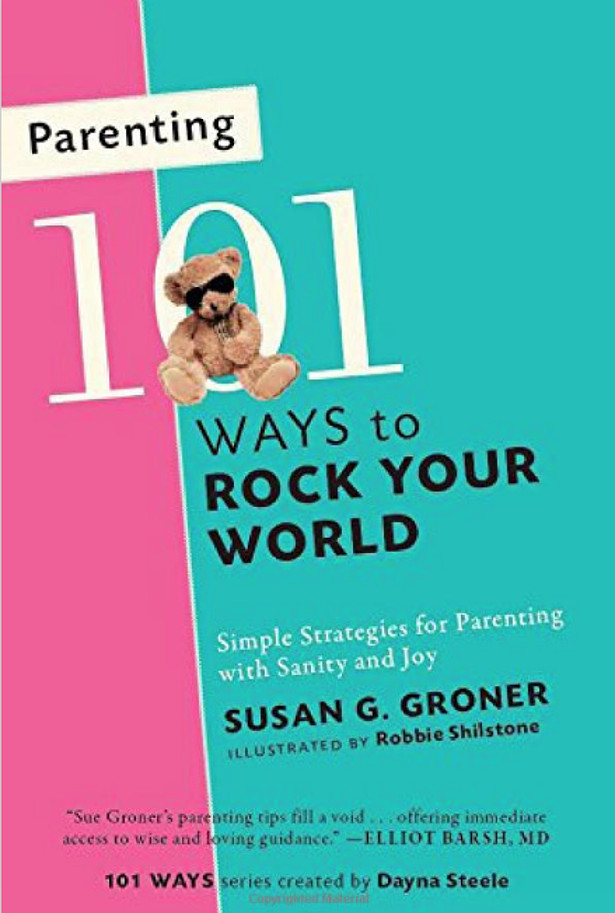 FACEBOOK | TWITTER | INSTAGRAM
Parenting : 101 Ways to Rock Your World
Simple strategies for parenting with sanity and joy.
It's meant to be a fun and easy-to-read book that will help mums with some strategies to make parenting easier and more relaxed. And best of all, it makes you feel good about being a mum and the job that you are doing, instead of feeling anxious and guilty.
There are meaningful and funny quotes throughout along with whimsical illustrations. Each tip is a little nugget of advice.
Here's the Amazon link to purchase the book:
https://www.amazon.com/Parenting-Ways-World-Daily-Success/dp/0999476300/ref=redir_mobile_desktop?_encoding=UTF8&ref_=cm_cr_arp_mb_bdcrb_top

GIVE THE GIFT EVERYONE WANTS
Discover deliciously different Green & Black's Praline, whole hazelnut wrapped in sumptuously smooth chocolate available in two exquisite flavours: Dark and Milk Chocolate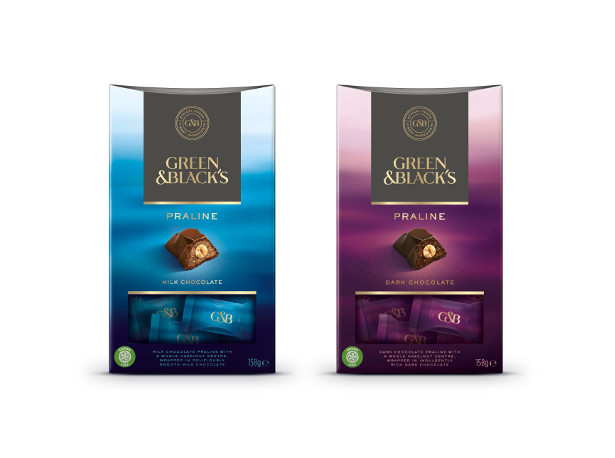 GOOGLE+ | TWITTER | FACEBOOK | INSTAGRAM
This Mother's Day, take your loved one on a sumptuous taste journey with the new Green & Black's Pralines. Elegantly packed in gifting boxes, these tempting treats have been expertly crafted to make the perfect present for chocolate connoisseurs.
Underneath an outer layer of either rich dark chocolate or smooth milk chocolate, these luxurious pralines reveal a middle layer of decadent truffle filling, sprinkled with small crispy pieces of hazelnut. A whole hazelnut is exquisitely enrobed in this melt-in-the-mouth layer, culminating in a delicate crunch and a truly moreish taste. Each praline is a delightful flavour experience, to the core!
Carefully crafted with ethically sourced cocoa and the finest ingredients, the new Green & Black's Pralines are individually wrapped, the perfect gift.
The Praline range includes:
Milk Chocolate with whole hazelnut RRP £4.89
Dark Chocolate with whole hazelnut RRP £4.89
Green & Black's Praline cartons are available exclusively in Tesco.

Claribel is an ethical, design-led interiors company. Here we elucidate the reason founder Alexandra started the business when she was furnishing her London home after she refused to compromise on quality or responsible sourcing. www.claribellondon.com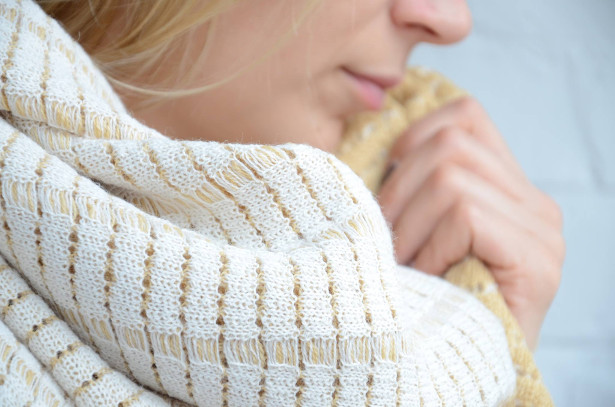 FACEBOOK | PINTEREST | INSTAGRAM
Claribel is an ethical, design-led interiors company. It was created by founder Alexandra when she was furnishing her London home – she struggled to find affordable and effortlessly elegant home products that don't compromise on quality or responsible sourcing. The collection features ceramic tableware, candles, throws, cushions and table linens.
Your Ethical Choice for Style and Beauty at Home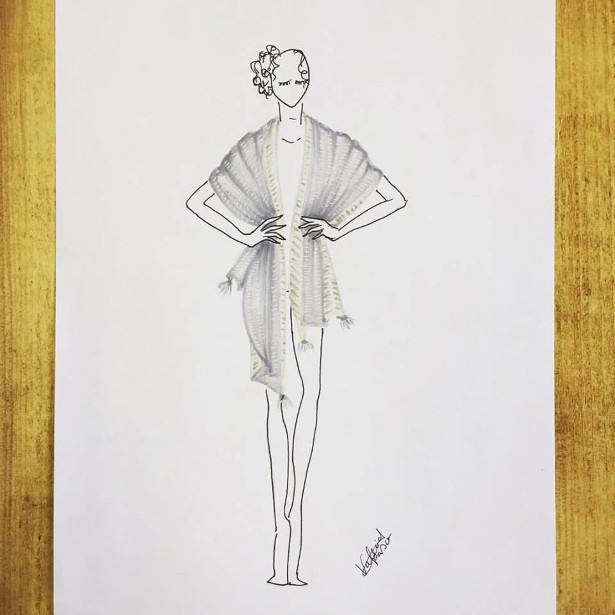 Designed and perfected in Peru, our pieces are never mass-produced. Our fabrics are woven by fairly-compensated and talented artisans in workshops under our close supervision. From the intricate stitching of the luxury baby Alpaca throws, to the gold details of the hand-painted ceramics, our commitment to the highest standards means your purchase is both a beautiful and ethical choice.
Claribel sells alpaca throws, candles, ceramics and tableware. All products are responsibly sourced and ethically made.
www.readers.com newest reading glasses for mothers!

FACEBOOK | TWITTER | PINTEREST | YOUTUBE
The Brie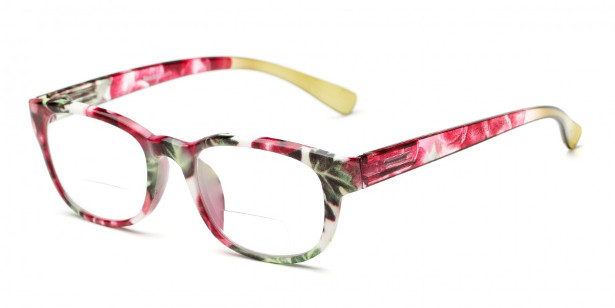 Price:$15.95
Get ready for spring with The Brie! These trendy round readers feature a colorful, floral printed frame and metal accent bridge.
Spring Hinges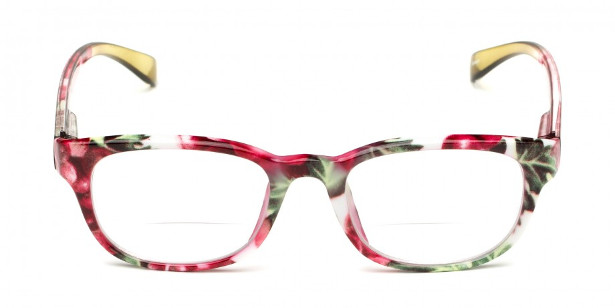 https://www.readers.com/briley-floral-printed-round.html?on=Purple+Floral
The Cruller
Price:$16.95
Brighten up your day- and your outfit- with The Cruller! These bold round readers feature a contrasting inner frame color for an extra pop, and a trendy keyhole bridge.
Spring Hinges

https://www.readers.com/cruller-colorful-round-reader.html?on=Light%20Purple
The Lorelai Bifocal
Price:$18.95
Be one with your garden in The Lorelai Bifocal! These retro square readers have a colorful floral printed frame and bifocal lenses.
Spring Hinges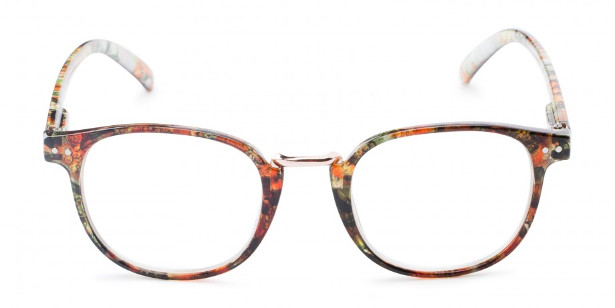 https://www.readers.com/lorelai-bifocal-floral-printed.html?on=Red
The Beatrix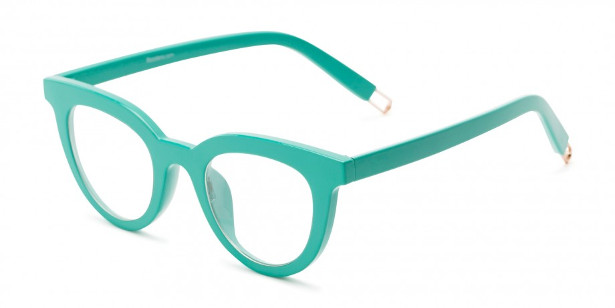 Price:$14.95
Throwback your style with The Beatrix! These retro cat eye readers have large lenses, a chunky plastic frame, and metal temple tip accents.
Wide Fit
https://www.readers.com/beatrix-chunky-plastic-cat-eye.html?on=Green

BBC HIT NATURAL HISTORY SERIES
BIG CATS
TO BE RELEASED ON DVD 12 FEBRUARY 2018
Amazon www.amazon.co.uk/Big-Cats-DVD-Bertie-Carvel/dp/B0794QVXW4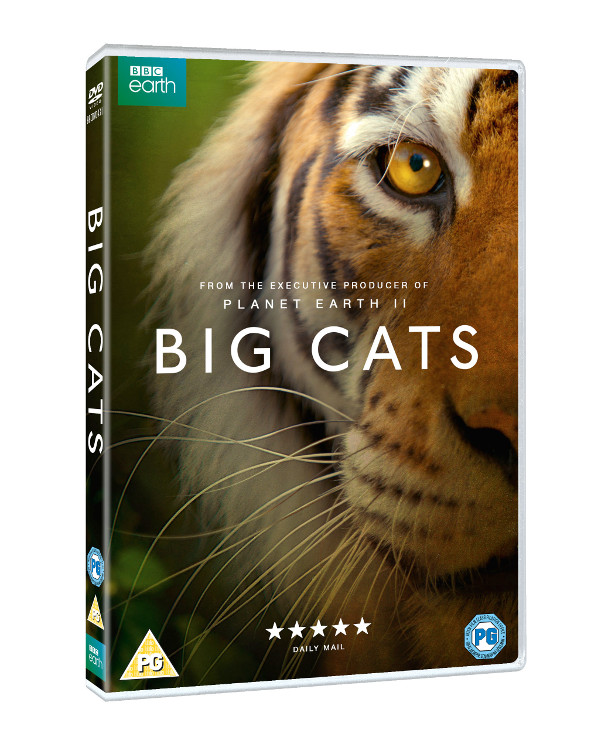 ★★★★★ Daily Mail
"A forward-thinking, intelligent study of elusive felines" The Telegrah
From the excutive producer of Planet Earth II and Blue Planet II Mike Gunton, narrated by Bertie Carvel (Doctor Foster), the BBC's latest natural history television hit Big Cats will be released on DVD on 12th February.
Big Cats provides an unprecedented close-up look and never-before-seen behaviours of almost every big hunting cat on the planet – from cheetah to lion to jaguar to the more obscure Black-footed cat and the Pallas cat.
Using the latest developments in filming technology, and a surge in cat research, Big Cats bring these feline superstars into the spotlight. Combining fascinating behaviours with amazing stories, the series reflects the true nature of cats – and reveals how they still have the power to surprise.
DVD (RRP £13.27)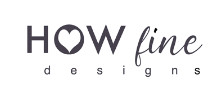 Sally How, How Fine Designs. A recurring theme in Sally's work is the eternal symbol of love… the heart. Sally uses fine and sterling silver to create her beautiful jewellery. designswww.howfinedesigns.com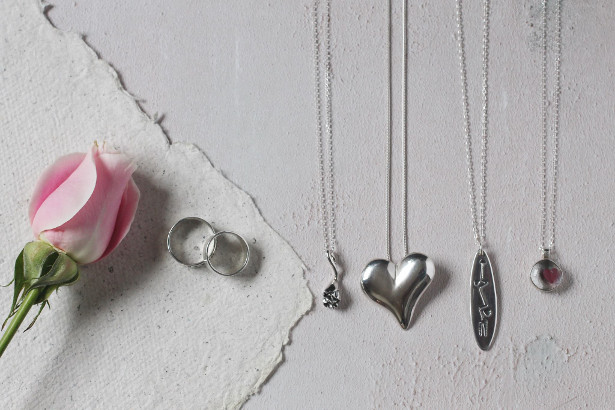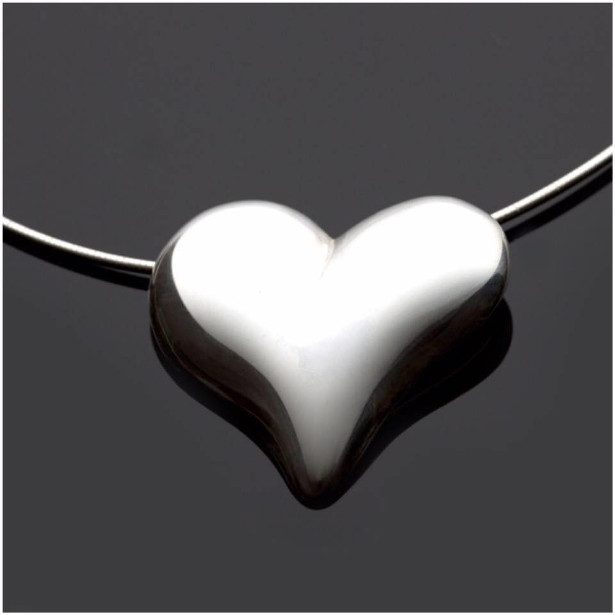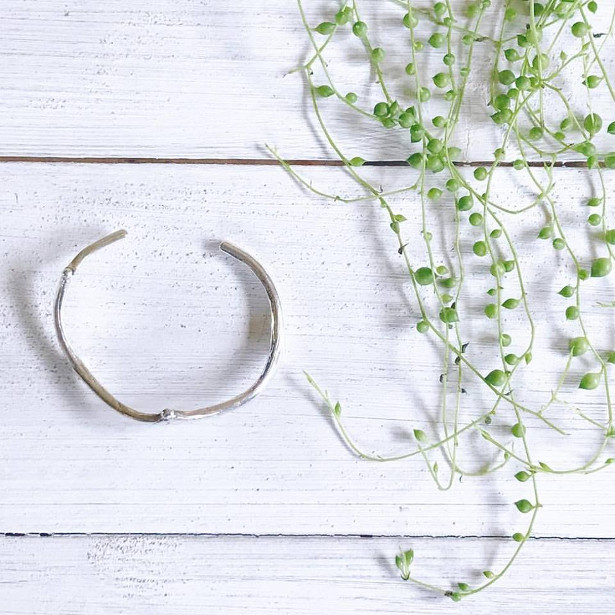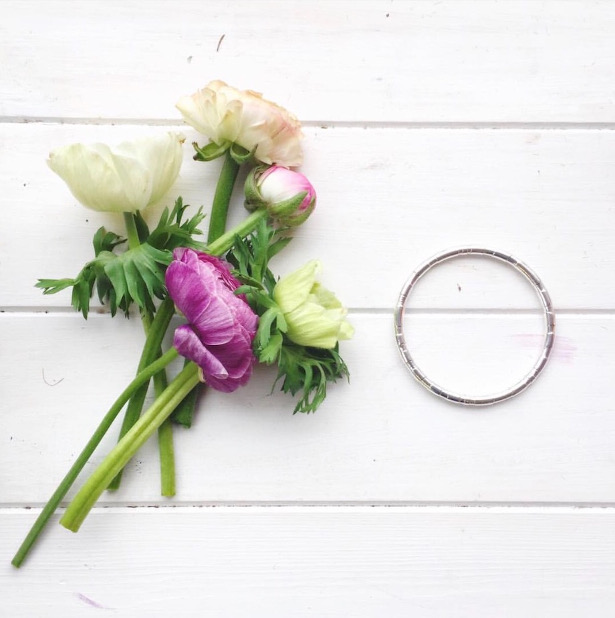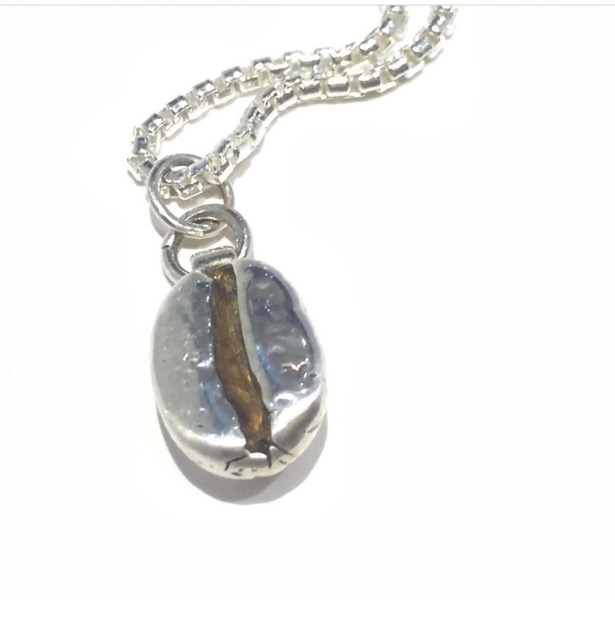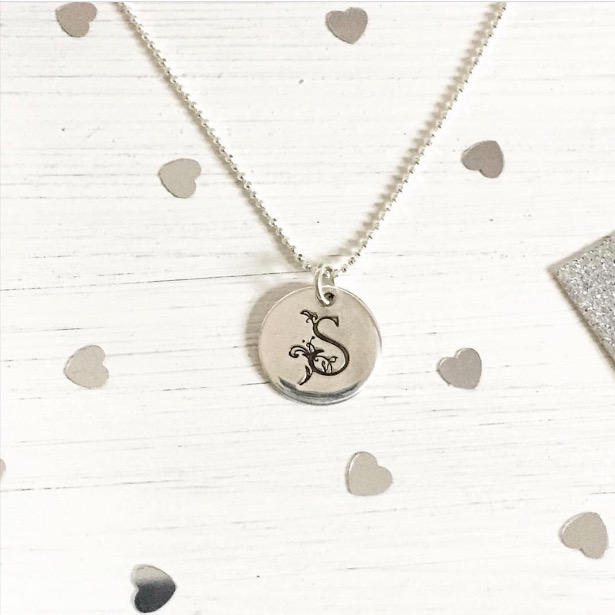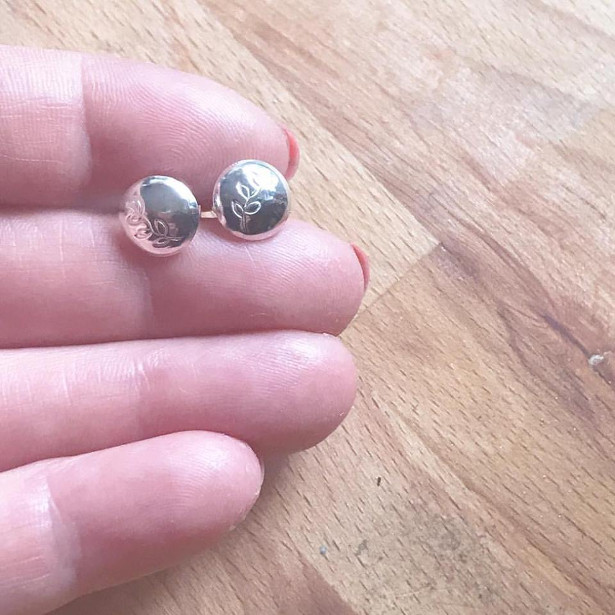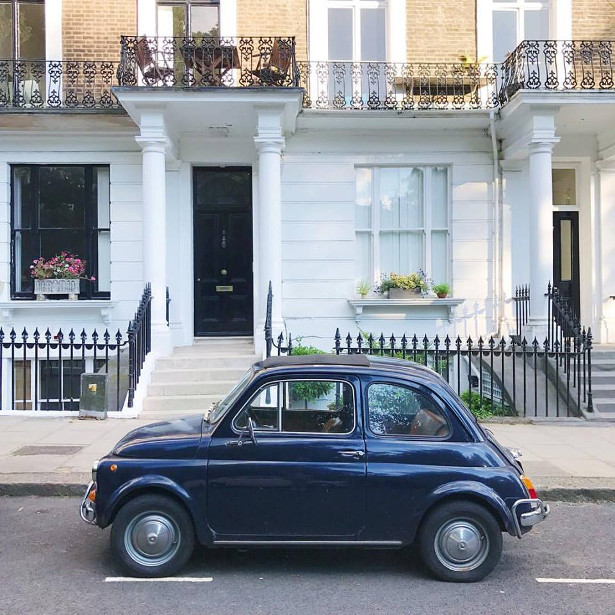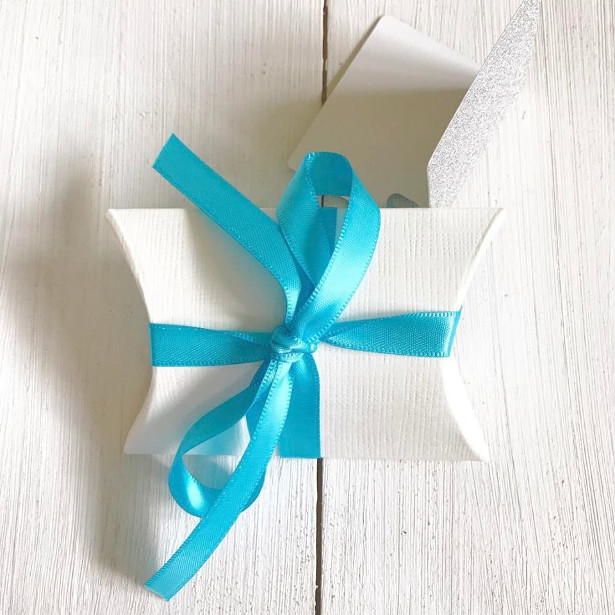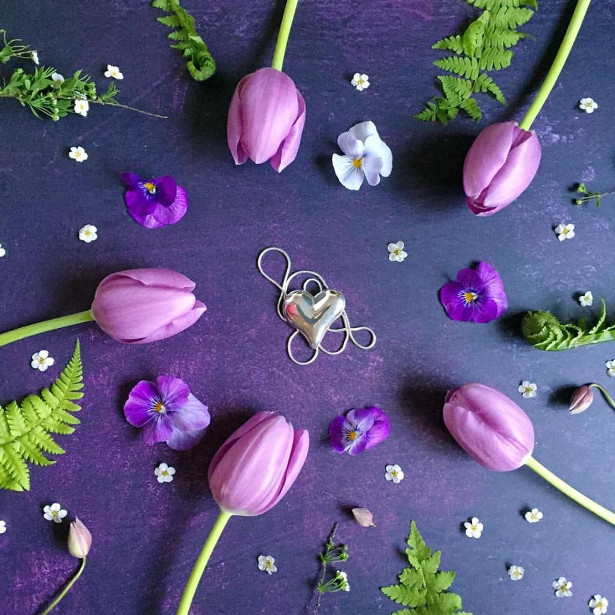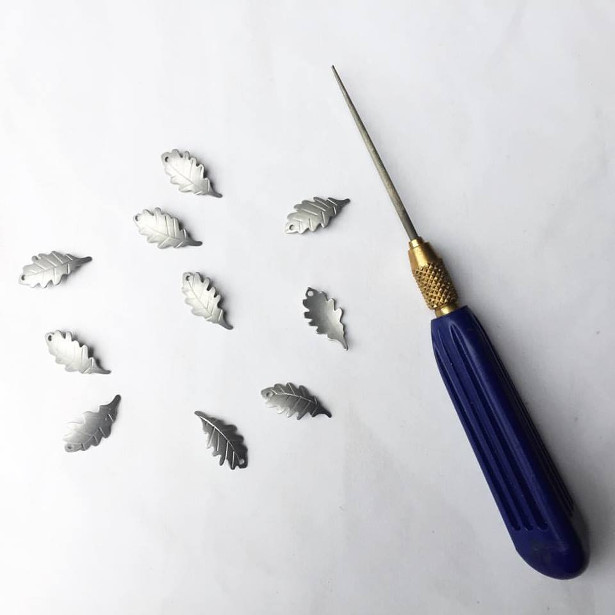 The reviews are in! "What a fun, refreshing, and joyful take on a time of life that most of us dread.
This little gem of a book is peppered with information, tips, and inspiration for any woman who is going through big hormonal changes".–Sophie Uliano, NY Times Best Selling author of "Gorgeously Green".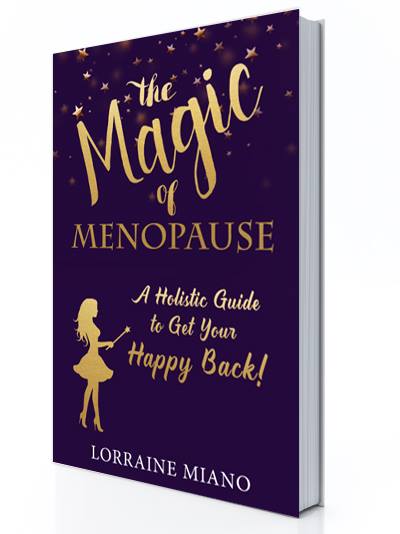 "Inspiring! Lorraine covered all the major issues with menopause simply but with enough detail that women can follow easily. Encouraging positivity and a happy ending is so very important as many menopausal women are unable to see the light at the end of the tunnel as they feel so overwhelmed and miserable. My eldest daughter is now in her very early forties so I will be passing the book for her to read (after my colleagues have had it first!)–Eileen Durward, A Vogel Menopause Expert
Here is the Amazon Link: https://www.amazon.com/Magic-Menopause-Holistic-Guide-Happy-ebook/dp/B01M62JP8K/ref=tmm_kin_swatch_0?_encoding=UTF8&qid=1520175664&sr=8-1
A precious gift for moms and grandmas a like.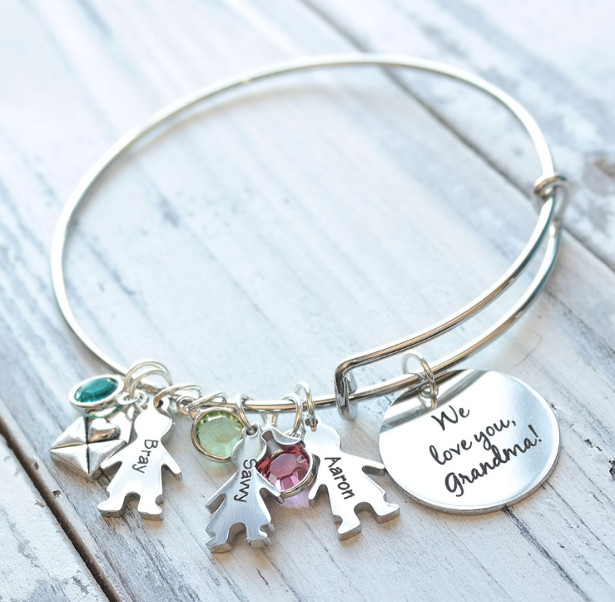 They can wear their babies on their wrists all day and see their beautiful sparkling gemstones. The main tag is completely customizable to say anything you want it to. Call your grandma, nanabooboo.. hey we can do that. Kennebug designs and personalizes these in our studio in the US but ships all over the world. Get something for your mom that she will cherish forever.
https://www.kennebugboutique.com/pd-kids-or-grandkids-personalized-adjustable-wire-bangle-bracelet.cfm
Kids or Grandkids Personalized Adjustable Wire Bangle Bracelet
www.kennebugboutique.com
JANES
Be strong in something so soft. Janes are designed to wrap you with warmth, comfort and strength when you need it most.
New and nursing mom's love Janes softness, women in treatment love Janes because they are empowering and elderly women love them because they provide dignity when in a doctor's office or the hospital. Be good to yourself and ones you love. Buy Janes.
www.GetJanes.com
www.Instagram.com/GetJanes
Want to celebrate the working mum in your life? Give her a beautiful reminder of her talents.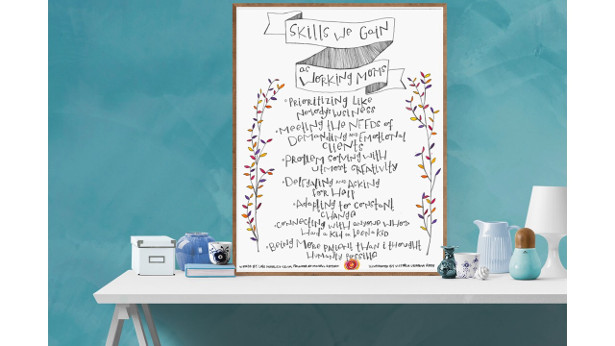 No matter how talented, skilled, and committed a new mum is, she still fears that her value at work is declining. Never mind that she's just as brilliant as she was before her baby. And her skills most certainly haven't gone out the window.
Why? In her own mind, perhaps it's because of sick days. Exhaustion. End-of-day hard stops for childcare and bedtime routines. And new priorities. There's probably a good dose of cultural stigma weighing her down, too. We talk ourselves into thinking we've somehow become "less" of an employee because we took leave, take time out of our day to pump, or commit to going home for our kids' bedtimes.
How to combat these stigmas? One way is to shout from the rooftops our working mama skills. We can write about them on our annual reviews. Talk about them with our colleagues.
And now, we can post a beautiful reminder of them in our homes and offices.
Writing lists of the working mom ninja skills we have that are – yes, indeed – useful in our workplaces – reminds us what we have gained, not lost, through working parenthood.
I'm on a mission to help us keep top of mind those ninja skills we gain as working mamas. To do this, I recently teamed up with Mindful Return alum and watercolor artist, Victoria Ukaoma Rose. Check out Victoria's gorgeous watercolor on Etsy, and gift the hardworking mama in your life this beautiful reminder of her talents. (@ https://www.etsy.com/listing/577257336/mindful-return-skills-we-gain-as-working)
The Brand. . . TRU Barbados is The Women's Luxury Lifestyle Brand from Barbados.
We design essential pieces with Island to City in mind. TRU's aesthetic is strong, beautiful and never forgotten and our clients are the exact same! TRU is minimalistic, but in no was basic – we offer essentials that every woman needs. TRU will become your favourite weekend brand after your very first purchase!
Each piece is designed in Barbados and made in Colombia using super soft fabrics and flattering shapes that make our clients look and feel confident.TRU is all about showing your personal style, no two women wear TRU the same way!
The History, The Now and The Future. . . I first started TRU as The Luxury Tee Brand from Barbados. As a young island girl, I practically live in tees and denim, but I love to swap out my beachy sandals for my city sneaks every once in a while, well, because it's always good to be able to take essential pieces and wear them wherever you are in the world. That's what a versatile brand is all about after-all.
Taking my personal style, I decided to take the step further to design pieces that would expand our product portfolio from just tees to dresses and wrap skirts, creating complete outfits for our clients to buy and wear as their own. I then decided to take a step even further and add our Premium Denim Range to the portfolio, well, because denim is my favourite thing to pair my tee with! Needless to say, the denim has been a hit!
I am so excited about how far TRU has come as a small brand and the long journey ahead. Stay tuned to our social media pages and our mailing lists! You TRUly don't want to miss anything we have coming up!
The 11th of March marks a special day in your calendar.
Not only is it a day of celebration but it is also a day to show your mother how special and loved she is with a memorable gift to mark the day. Susurro London offers a bespoke service that enables you to add a special touch to your gift, thus enabling you to create a perfect, thoughtful gift.
Susurro London was founded in London, United Kingdom and is a luxury accessories brand that specializes in leather handbags. Each bag is created using a specialist method by Europe's best artisans, thus ensuring that the quality and style are unique and to the upmost standard.
The Amada is perfect for a Mother's day gift as it captures attention for its style and elegance. Handcrafted using a specialist technique this clutch is truly unique and special. To make Amada extra special, Susurro's bespoke service can include initials, or a quote from a poem which can be embossed, thus adding a thoughtful unique touch to your gift.
For Mother's Day we offer a 15% discount for the bespoke service. Additionally, our packaging is also bespoke for Mothers Day as it is a special day and we pride our high quality customer service by ensuring that the gift arrives in unique packaging.
www.susurroldn.com
MOTHER'S DAY WITH AVON
If you didn't know, Mother's Day for 2018 will be May 13th, have you prepared yourself to honor that special lady in your life! After all she gave you LIFE! Let's be humble and grateful for that.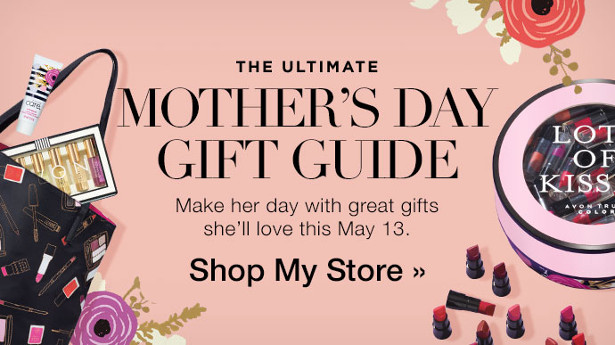 Mother's Day dates back to 1908 by Anna Jarvis who held a memorial for her mother at St. Andrew's Methodist Church in Grafton, West Virginia. Her campaign for "Mother's Day" was recognized as a holiday in 1905 when her mother died.(source: Wikipedia) She was an activist who cared for wounded soldiers back in the American Civil War. It's always fun to know a little history and how some of these holidays came about.
Avon has graced us for over 125 years dating back to the 1800's by our founder Mrs. Albee, who sold AVON door-to door and to this day AVON has sold over a million-dollar worth of products with over 5 million representatives worldwide. Avon till this day is growing rapidly and with even better products than before. I wanted to introduce a couple of goodies that AVON will be offering this Mother's Day Campaign that will include a variety of Bundles that I'm sure your mother will enjoy. Below are just a few highlights on what AVON has to offer.
AVON GIFT BUNDLES
Bath & Body Bundles- Senses Sweet Lemon Blossom & Basil Collection Set, a 4 piece gift set that comes with moisturizing Body Lotion, refreshing body spray, hydrating shower gel, and a loofah. Value. $14.00
Skin So Soft Original Gift Set(s)- a 3 piece gift set that comes with replenishing hand cream, creamy body wash, and body lotion. Value. $14
Planet Spa-Blissfully Nourishing 3-Piece Set- a relaxing spa experience that includes African Shea Butter body was, body scrub, and 6.7 fl. Oz body butter. Value. $20
AVON SCENTS FOR HER
Better Than Flowers Far Away Gift Set- Includes a 3-piece set that includes 1.7 fl. Oz parfum bottle, body lotion and a gift bag for your gift. Value. $18
Haiku Reflection Collection-This elegant scent includes shower gel, body lotion, reflection perfumed skin softener, and 1.7 fl. Oz Haiku Reflection Parfum. Value $23.00
That is just a taste of what AVON has to offer. See more of AVON'S Scent for Her Here.
Is your mom into Jewelry? AVON has some gorgeous pieces your Mother will adore.
Pearly Perfection Statement Necklace and Earring Set- Includes a double-layered statement necklace with a round and teardrop-shaped faux pearls. This necklace is 16.5 in length. Value.
$34.99
Flower Market Peralesque Brooch-Better than flowers, This Flower Market Collection features a gold tone and enamel-like accent, embellished with faux pearls and clear Rhinestones. Value $12.99
In Conclusion, AVON has many gift ideas for your Mother and the entire family. What will you get your Special lady this Mother's Day Season?
Learn More About LaToria Bolden, Avon Representative at: avirtuousbeginning.net and order AVON'S Mother's Day Gift Guide Here at: youravon.com/latoriabolden
Mother's Day is the perfect opportunity to show your special Mum just how much she means to you, so why give her a unique 'once in a lifetime' personal shopping and styling experience.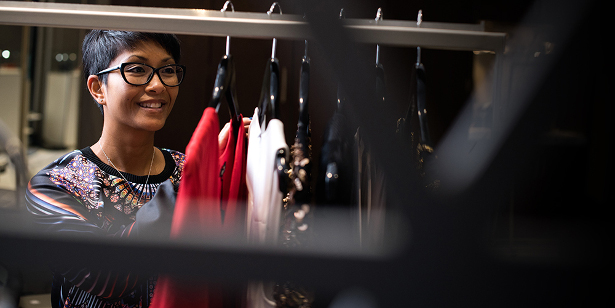 Introducing Chantelle Znideric, Award-winning Personal Stylist and her highly acclaimed Personal Styling and Shopping Gift Vouchers – perfect for the woman who claims she has nothing to wear!
Why not buy your Mum a personal shopping session with Chantelle? With a focused approach, an objective eye on her, and having experience on where to shop and what to buy for her individuality, Chantelle will help take the stress away from a typical shopping trip.
How many times has your Mum been shopping and returned home without a purchase or you know she's bought things impulsively that she never seems to wear? Give your Mum a fabulous confidence boost while she learns how to enhance her personal style and shop effectively for her lifestyle with no more bad decisions.
Alternatively, Chantelle's wardrobe styling and management service is a great starting point, she will de-clutter, edit and reorganise your Mum's wardrobe as well as give her ideas on how to create new stylish outfits and maximise forgotten or unworn items in her wardrobe! She will also identify any gaps and compile a shopping list, as well as plan her future shopping session efficiently.
Whether your Mum is looking for a new sophisticated look and wants to modernise her style or she would love to learn how to create successful outfits, Chantelle will ensure she achieves her objectives in one fun productive styling session.
To purchase your gift voucher today, please email chantelle@personal-stylist.co.uk or visit www.personal-stylist.co.uk for more information.
SILVER CROSS WAVE LAUNCHES IN NEW 'LINEN' COLOURWAY
Silver Cross Wave in Linen – £995 RRP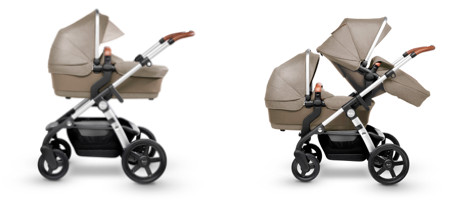 The award-winning Silver Cross Wave travel system has introduced a striking new colourway for 2018.
Using premium Oxford-woven marl fabrics, the elegant Linen colourway complements a lightly textured matt silver aluminium chassis and exquisite tan-coloured leatherette handle and bumper bar – all designed and finished to the highest levels of the leading British nursery brand.
The Silver Cross Wave is a luxurious yet practical travel system designed to carry a newborn in comfort and style, while future-proofing for the arrival of baby number two with the innovative One plus One® technology.
www.silvercrossbaby.com
Sniph – https://sniph.co.uk – the new way to discover and buy premium perfumes.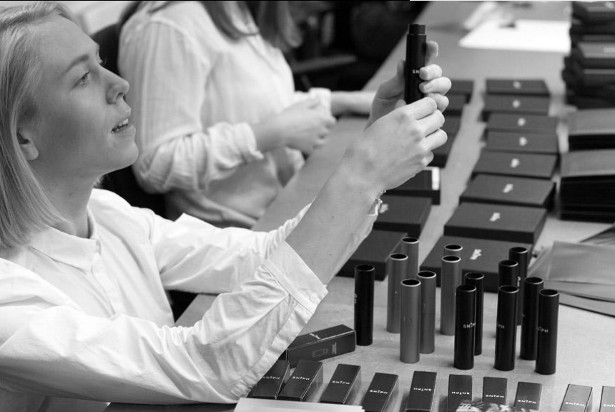 Created as a monthly subscription service that allows members to discover 12 new premium scents annually for £17.99 per month. Sniph is improving the perfume shopping experience for people, as the founders, Lisa Kjellqvist and Tara Derakshan, travel the world in the name of scent to search and curate a personalised perfume selection to deliver to your door. Sniph provides a 8ml stylish perfume dispenser to conveniently carry in your handbag or back pocket and use all day for a full month.
An Evening with Chris Robshaw in aid of the NSPCC
Date & venue: Thursday 22nd March @ Sexy Fish
Ticket price: £795pp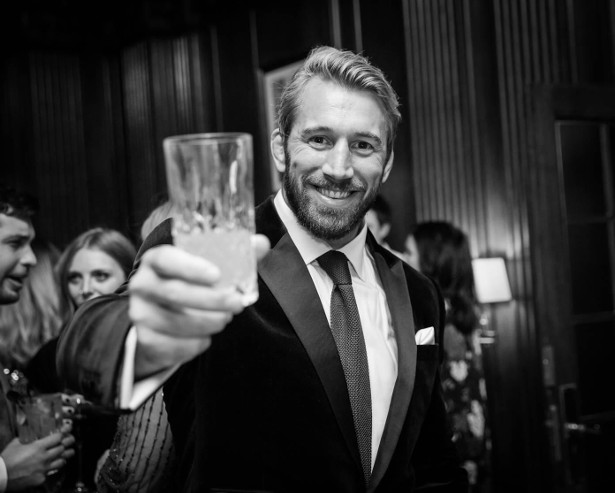 Photo Credit for Chris: Kate Cowdrey / Kate Cowdrey Photography
Details: Chris will host an exclusive evening alongside a top pundit within the Rugby world, right off the back of the 6-Nations. Chris and co. will greet guests for a champagne reception, a delicious tasting menu with drinks and take part in an after dinner Q&A fielding questions about their time in Rugby – with analysis of the recent matches, hopefully following a successful tournament and defence of the Championship and Triple Crown for England.
An Evening with Harry Redknapp in aid of the NSPCC
Date & venue: Thursday 8th March @ Sexy Fish
Ticket price: £795pp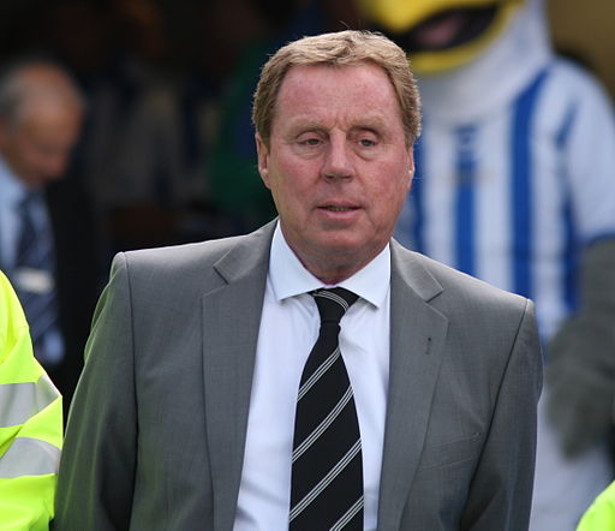 Photo credit for Harry: James Boyes / CC-BY-SA-2.0 / Harry Redknapp 2011
Details: Harry will host up to 30 guests for a champagne reception, up to 6 course tasting menu with drinks and take part in an "off the record" Q&A fielding questions about his life in football. The Q&A will be hosted by a presenter Kelly Cates, who will help all guests to hear some terrific stories, anecdotes and opinions from Harry. This is a must for football fans who want to hear from one of the games true characters!
Singing Machine's Fiesta Plus Karaoke System is the perfect gift to create lasting memories with your mom on Mother's Day.
singingmachine.com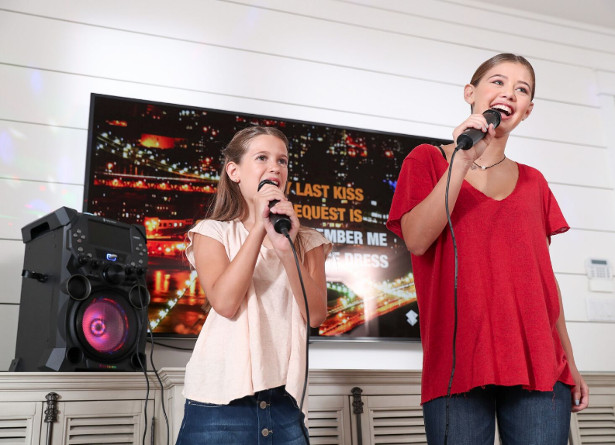 With its redesigned 8"powerful speakers and a 7" color LCD display, this All-Digital HD System is equipped with everything one needs to throw an indoor or outdoor party with built-in collapsible handle and wheels for easy mobility.
Not only can it be used at home, but it can be used on the-go all year long! Set up is easy whether you use the system via a power outlet or run it on the integrated rechargeable battery for hours and hours of pure entertainment. Download Hi-Def color karaoke videos to the included Singing Machine 8GB flash drive with built-in software to build your go-to karaoke song library. Step into the spot light with 10 free karaoke music video downloads and sing your heart out! The Singing Machine Fiesta Plus retails at $199.99. For more information, visit the website and use this link for your choice of images for the Fiesta Plus.
Have you heard the mums in your life…..
• Confess they barely had a chance to shower today let alone clean my teeth because she was flat out looking after your kids in between errands and work.
• Complain she religiously takes the kids to the dentist every 6 months but always cancels her appointment because the kids think she was born to be their Uber?
• Shown you the 'age-defying' moisturisers she bought to stave off the impending wrinkles but hasn't mentioned the requirements for an 'age-defying' toothpaste to stop the signs of ageing teeth?
• Talks about whitening her teeth but is worried it may negatively affect her teeth in other ways
• Thinks the bathroom bench is cluttered with tubes of toothpaste for each age range of child and adult in your house and wishes there was one toothpaste for the whole family.
&# 8226; Say she is embarrassed by the white spots on her teeth or other marks caused by demineralisation
Pop BioMinF toothpaste into her present bag as a bag filler. Give her an extra present she needs to compliment the gift she wants!
BioMinF comes from the UK, developed over 10 years by a group of lab coat wearing PHDs. It really is a is a dental breakthrough, that could make a big difference for mum and the whole family. Oh! BTW if she is anti-fluoride – we have high-performance BioMinC!. Order on Ebay.com.au or at BioMinToothpaste.com.au.
We are the proud Australian made manufacturer of the COMPOSTA – the Garden & Wormfarm in One.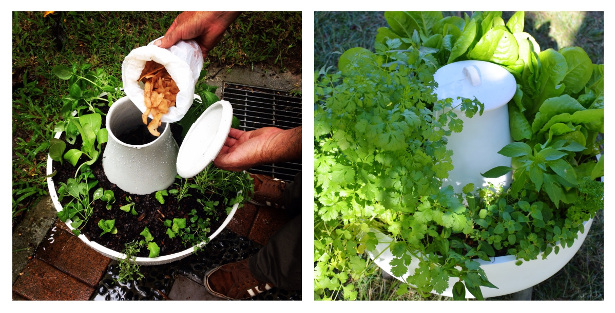 The Composta is a very unique gift for the Sustainably-minded mum. It was designed for the purpose of growing herbs and edibles, while composting your kitchen scraps – all in one unit. It was made to be clean, effective and beautifully crafted to be a feature in any outdoor area. It's particularly great for people who live in homes with minimal outdoor space such as apartments or units and grows an amazing amount for it's 53cm diametre size.
The way it works is specialised Composting worms feed on the kitchen scraps placed in the centre tower, and then move to the outer planter pot to put their castings. These castings are some of the best fertiliser available an d automa tically taken up by the plants. Unlike tradi t ional wo rm f arms, th e user has not had to lift a finger. There is also a single drainage spot, so when watered, any runoff can be neatly captured in a bowl underneath. This run off is a fantastic fertiliser which can be used on any other plants in the home.
My husband Brad Travis was the inventor of this unique innovation. Each Composta is proudly Australian made under Australian Made licence from locally sourced, BPA-free food-grade plastic with a minimum outdoor rating of 10 years.
Please feel free to have a look at our website, www.composta.com.au or our Facebook page "Composta Australia"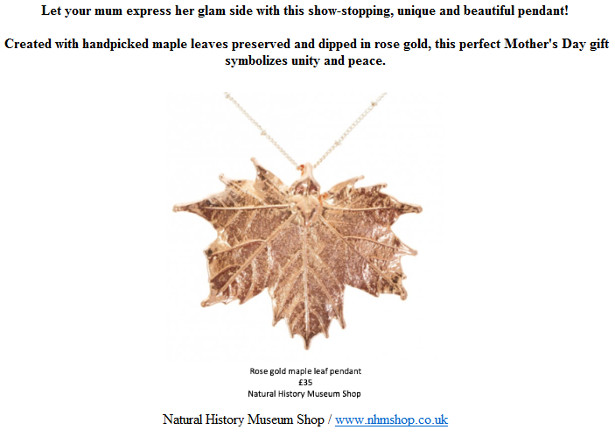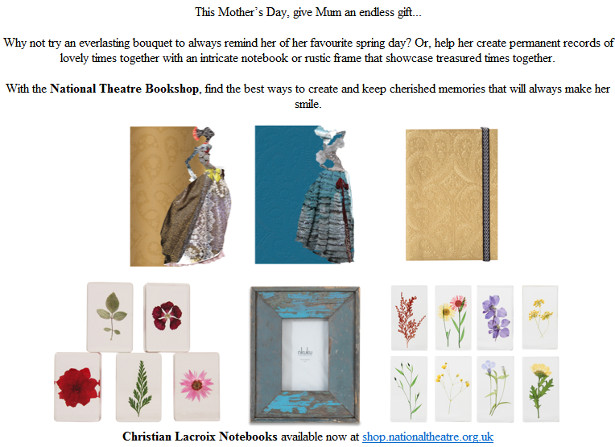 Mother's Day Duck, from £40, available at Love Keep Create: www.lovekeepcreate.co.uk
Heartfelt Message, £25, available at Love Keep Create: www.lovekeepcreate.co.uk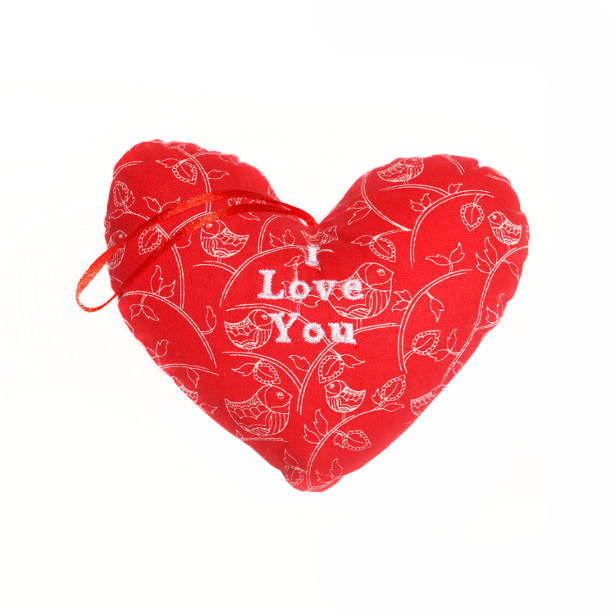 Mother's Day:
Are you bored of buying Mum beauty bits? Is she allergic to flowers?
Or does her healthy regime make chocolate a no-go?
Look no further for her perfect Mother's Day gift…
LoveKeepCreate's Keepsake Duck is a sentimental present crafted with old clothing,
such as baby clothing or school uniform and can be personalised with chosen text,
like your mum's name, the year, or anything you choose.
Transform a cherished piece of clothing that has been boxed away
to a beautiful and unique present that truly demonstrates how much you love and appreciate your special Mum.
Eco Retreat- Slovenia
Taking responsibility for your health is one of the best long-term investments you will ever make.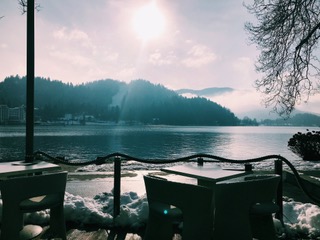 A holiday is a time when you can really kick-start a healthy and sustainable lifestyle or help build on goals you made earlier in the year.
Ani and Esther are inviting guests to pamper and indulge in a wellness holiday focused on making guests healthier and treating them inside out.
The retreat is in Ljubljana which is famous for being eco friendly. The taxis are environmentally friendly and their is public bike access. The centre is also well placed for the excursions as it is sits in the middle of lakes and caves which will be visited on the trip.
Traffic is banned from the city centre and parking is underground, there are also free water fountains around the city.
The hotel serves organic, vegan food as do the restaurants we will be visiting.
Guests will come back feeling rejuvenated, rebalances and de-stressed, with boosted energy and a new focus.
Their mindfulness retreat is the perfect introduction to the world of wellness. Ani and Esther have specialised a programme aimed to reboot guest health and manage their stress levels, offering bespoke ways to counter the trials and tribulations life throws at us.
Experts in wellness they will take care of everything from food to activities, all guests need to is book and inexpensive flight to Slovenia and let Ani and Esther do take control.
Priced at £550, guests can also split the payment in 4 payments of £137.5 each.
The retreat is 4 days and the next one is running March 22nd-25th
THE STUDY AT UNIVERSITY CITY LOBBY OFFERS INTERACTIVE MUSEUM DISPLAYS AND
POSTCARD, LETTER-WRITING STATIONS
LOCAL MUSEUMS ENRICH PATRONS EXPERIENCE WITH ARTIFACT DISPLAYS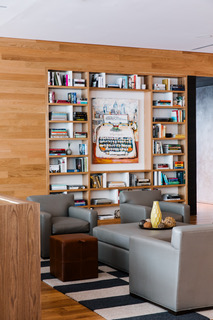 PHILADELPHIA, PA – October xx, 2018 – The Study in Philadelphia has taken lobby guest amenities to a new level, not only providing free postcards and stationery to write home but also a set of interactive mini-museum displays that delight and xx the curiosity of patrons.
Have you ever sat in a hotel lobby and wondered what to do with yourself? The Study at University City – a new boutique hotel that caters to guests looking for a sophisticated stopping place between Drexel University and University of Pennsylvania.
National Museum of Jewish History
Ivy Barsky, CEO and Gwen Goodman Director, National Museum of American Jewish History
"We are so glad that The Study hotel presented us with this wonderful opportunity to engage with their intellectually curious guests. We are proud to be in the company of our museum colleagues: the Penn Museum and the Academy of Natural Sciences. The selected artifacts on display—ranging from composer Irving Berlin's sheet music to a menorah topped with miniature State of Liberty—provide a taste of what you can experience at the Museum."
THE ACADEMY OF NATURAL SCIENCES OF DREXEL UNIVERSITY
From Lisa Miller, Vice President, Finance/CFO the Academy of Natural Sciences of Drexel University
"We're so pleased to be a partner in The Study project, to be able to inspire and engage the residents in the conversation about environmental science and biodiversity. Philadelphia has many nearby cultural attractions, and the Academy of Natural Sciences of Drexel University is one of them. The Academy is Philadelphia's dinosaur museum and offers a fun, hands-on experience for all ages. The Study offers a welcoming hub of information for culture seekers, academics and others seeking to soak up the rich cultural, scientific and historical offerings of the city."
UNIVERSITY OF PENNSYLVANIA MUSEUM OF ARCHAEOLOGY AND ANTHROPOLOGY
Julian Siggers, Williams Director, Penn Museum
At the Penn Museum—being just a few walkable blocks from The Study in University City—we were delighted to partner with this vibrant, sophisticated, and culture-friendly new hotel. Naturally we love the concept of including some cultural artifacts in the hotel's handsome lobby—our table case, right by the front desk, features representative artifacts from our international archaeological collections. What a great way to inspire their guests to come over for a visit while they are here!