ROYAL WEDDING 2018 FROM HISTORIC ROYAL PALACES
Celebrate the royal wedding of HRH Prince Harry to Meghan Markle on 19 May 2018 with our range of gifts including commemorative china, biscuits and even a new tea blend.
This limited edition fine bone china. Hand decorated in platinum and 22 carat gold on delicate eau de nil mica, this commemorative mug is traditionally made in Staffordshire, England.
The design features the royal couples' initials intertwined with a wedding bow, a border of royal coronets and swirling details incorporating the national emblems of the United Kingdom: the English Rose, the Scottish Thistle, the Irish Shamrock and the Welsh Daffodil.
•Inscription on base stamp reads "To Celebrate the Marriage of Prince Harry and Meghan Markle 2018"
•Designed and made in England in the world-famous Staffordshire potteries
•Limited edition commemorating the royal wedding of HRH Prince Harry to Meghan Markle on 19th May 2018 at St. George's Chapel, Windsor
•Presented in a matching luxury gift box
•Fine English bone china with 22ct gold and platinum detailing
From £25.00
This quirky range of illustrated items includes a tin full of biscuits and a tea towel. Featuring designs by renowned British illustrator Milly Green, this pretty biscuit tin will make the perfect keepsake of this special Royal Wedding. £14.99
Tin Container filled with Ginger and Triple Choc Biscuits
Biscuit Tin dimensions: 19 x 15.5 x 7.5cm
Care instructions: Store in a cool dry place avoiding direct sunlight. Once opened, keep in an airtight container and consume within 30 days.
This cotton tea towel is the perfect way to commemorate this royal marriage and makes a lovely gift.
Designed and made in the UK
Tea towel dimensions: 45cm x 68cm
100% cotton tea towel
Price: £11.99
And even a new tea blend
Royal Wedding tea
Our beautiful royal palace tea tin is the perfect accompaniment to your afternoon tea. It's a remarkable blend of Chinese Mutan White tea buds with almond, coconut and vanilla – and an abundance of pink rosebuds and petals. It is indeed a regal tea to celebrate many glorious occasions. This delightful tea tin would make a great gift or wedding favour. This beautiful tin contains 30 tea sachets. Each sachet brews a 12 oz cup of tea. Kosher. This blend contains almond and coconut extracts. Our beautiful royal palace tea tin is the perfect accompaniment to your afternoon tea. Price: £9.99
Spa Lé La in Studio City accommodates busy moms by offering quality onsite childcare during treatments.
www.spalela.com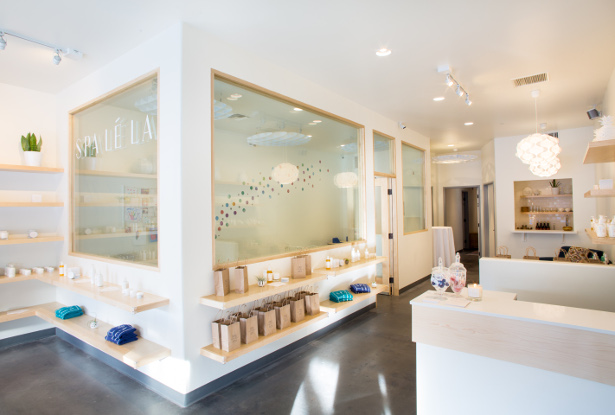 The concept of catering to mommy-me-time is simple because hardworking moms often don't have a free hand, nevermind free time for a temporary and relaxing escape. The entire vision of the spa focuses on mom's need to make sure everyone else is cared for before she can slip away to find her inner calm. Services range from $20 to $200, assuring top-notch relaxation to suit every budget, and with complimentary childcare and hands-on learning programs provided by the most qualified nannies, you can safely leave your parent guilt at the door. Give Mom the gift of pure relaxation this year. Spa Lé La has created four incredible Mother's Day packages to suit that special mama in your life.
$100 Mini Facial and Bath
(50 minutes total – Value $120)
$150 Manicure / Pedicure, Infrared Sauna, Massage Throne & Bath
(3 hours total – Value $195)
$250 50 min. Facial, 50 min. Massage & Infrared Sauna
(2 hours – Value $285)
$300 50 min. Facial, 50 min. Massage, Manicure & Pedicure
(3 ½ hours – Value $320)
Nomad Coffee Club.
www.nomadcoffeeclub.com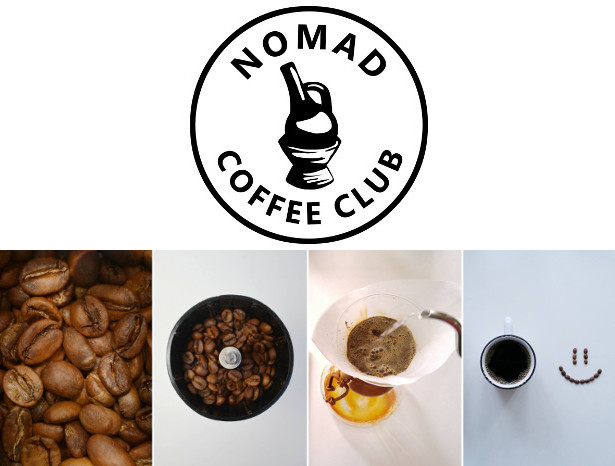 A coffee subscription company specializing in eco-friendly and fair-trade offerings from around the world. As part of their mission, they give back a portion of each purchase to our network of farmers to improve sustainable coffee growing.
Does any mom not survive on a bit of caffeine. And if they can get that coffee delivered to their door each month, that's one less thing they need to worry about. And, starting at $19 per month it's also an affordable price point for those discerning coffee drinking moms.
Forever searching for your keys?
From bright lock keychains to neon silicone keys, cast from an 18th century Italian church key,
never lose sight of them again with these vibrant keychains from the National Theatre Bookshop.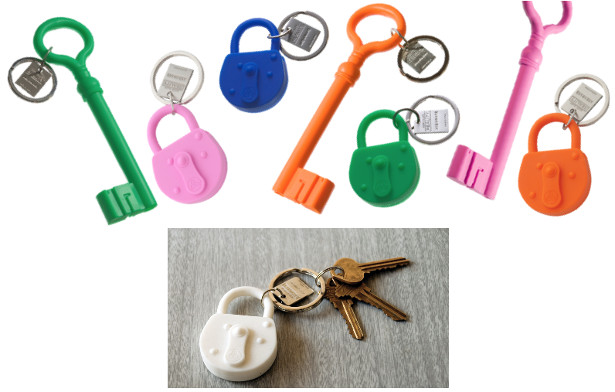 Lock Keyring – £12.00 / Giant Key Keyring – £14
National Theatre Bookshop – shop.nationaltheatre.org.uk

Home tech gifts for mom
www.snappower.com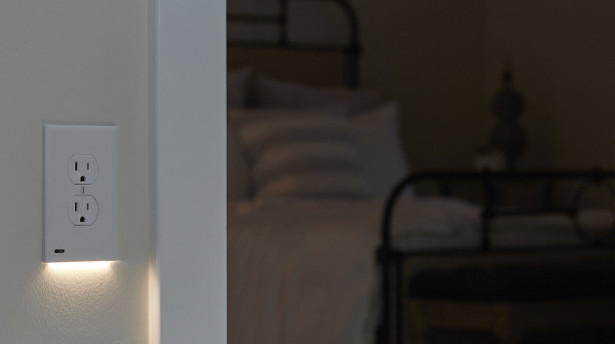 The SnapPower GuideLight 2 Plus ($16 to $19 depending on the quantity purchased) is an automatic night light that is built into the cover plate of your power outlet. It blends in with its surroundings, and, unlike traditional nightlights, always leaves both outlets available for use. The product features a diffused light bar and provides smooth ambient lighting. No more kids (or guests) leaving the bathroom light on all night, giving you more time to sleep! This product is also available for GFCI outlets (found in bathrooms and by kitchen sinks).
The SnapPower USB Charger 2 (retails for $19 to $23 depending on quantities purchased) features two USB ports, fast charging (2.1 amps), a slim look and easy installation while keeping outlets free from bulky power adapters when charging phones, tablets and other mobile devices.
I'm Taking Charge

I'm Taking Charge (https://imtakingcharge.com), supports and educates women facing breast cancer. This year, we have put together two Mother's Day throw pillows:
"An ounce of mother is worth a ton of priest." http://imtakingcharge.com/shop/Mothers-Day-Rectangular-Pillow-p103990895
"Motherhood: All love begins and ends there." http://imtakingcharge.com/shop/Mothers-Day-Square-Pillow-p103990041
Both of these comfortable, well-designed pillows will put a smile on mom's face, even more so when she knows all profits have gone to supporting women with breast cancer. Since 1 in 8 women will develop breast cancer, every woman cares for someone affected by this disease.
TheMommyPockets
themommypockets.com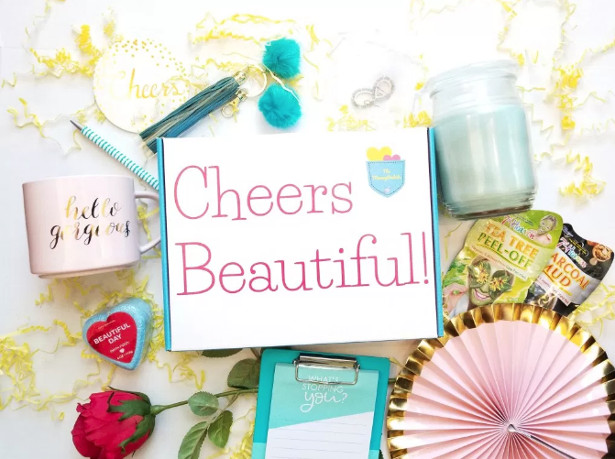 TheMommyPockets Box is a monthly surprise gift for moms that gives back each month. For Mother's Day we are giving back to a wonderful organization called Enchanted Makeovers. They empower mothers, women and children through their sacred sewing rooms and they have a truly amazing purpose.. We hand select items from various small businesses each month that are hand made to go with the monthly theme of the gift.
Our Mother's Day box theme is "Treat Yourself".
ABOUT "TMP BOX"
We promise to deliver an experience to mothers from all walks of life. A moment for the woman who mom is… without labels, without roles, just the individual woman she is to have to herself. We will deliver "Mommy minutes" each month curated and hand selected to cater the theme and her exact season of needs. A beautiful story will be unveiled the second she opens the box with a smile, a tear of joy. Relief will fill her soul and she will know this box was made especially for her. Precious moments of herself only a mother can understand given back to her and inspiration to remind her she is an amazing, beautiful, and vibrant woman.
The best gifts for busy Mom's are Satin-Lined Head Wrap Turbans by Loza Tam.
www.lozatam.com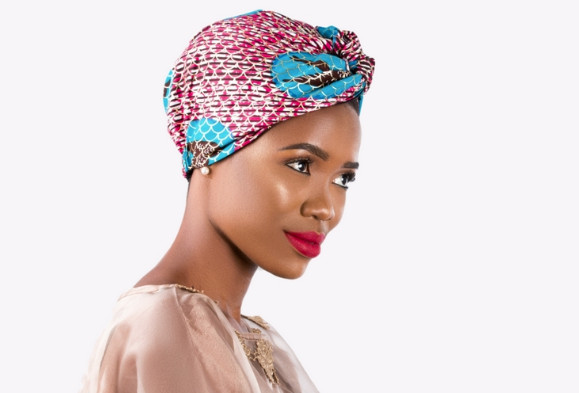 They are perfect for busy moms, because they are pre-tied and satin-lined. You can place on your head like a hat to disguise bad hair days, look uber chic and stylish on the go, or wear it to bed. The satin-lining protects the hair against frizz, hair breakage, and moisture loss.
They come in over 12 colors and fun prints. Plus, they're handmade in Ghana by women entrepreneurs.
mamapreneurship
www.jessicachiltonspark.com
Launch the Businesses You Were Born to Lead
Love Liberate Launch, Year-Long Coaching Program from Jessica Chilton,
Currently Enrolling New Participants for Program Beginning May 1st.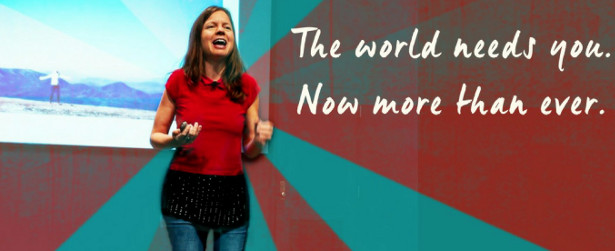 ASHEVILLE, NC (March 2018) – Are you sitting on a business dream and ready to create your next chapter of soul-satisfying work? Do "what if" fears hold you back from stepping into your greater calling and sharing your gifts with the world? Expressive Arts Therapist and Business Coach Jessica Chilton of SPARK announces the next opening of Love Liberate Launch, a 12-month soulful business coaching program, beginning on May 1. This program blends business-building with spiritual growth, personal transformation, and creative expression to guide entrepreneurs in creating the business they were born to lead.
"I believe each person's life has prepared them to make a unique contribution that our world needs," says Jessica, "but often, because of fear and other self-defeating patterns, we never step up to do what we are uniquely designed to do. When we work through what holds us back and reconnect with our inner guidance and deeper purpose, we can make the difference we were born to make. Love Liberate Launch integrates essential inner work into the entrepreneurial journey of creating your unique business and attracting the people you are designed to serve. It is a satisfying, proven path to joy, freedom, confidence, purpose, and money-making as you create a business that sets you free to give your best to others."
The Love Liberate Launch Experience:
Love:
· Create a sustainable business that nourishes you so that you can give your best to others
· Learn how to truly love your whole self and bring your full power to your business
· Claim the value of your gifts, creating high-quality offerings for those who value them the most
· Transform your relationship with money so you can create the income you desire
Liberate:
· Let go of clutter, time-wasters, and unhealthy habits to make room for your dream business
· Learn how to move beyond any fear as you take liberating actions each day
· Discover how to tap into your inner guidance to make your wisest business decisions
Launch:
· Shape your brand to express your true self and attract those you're designed to serve
· Grow your business in alignment with your greater calling and deeper purpose
· Confidently step into the spotlight to expand the visibility and impact of your business
"Jessica freed me to dream bigger," says Molly Rouse of her newly-created and launched business, Nurtured Mamas. "Creating a new business and knowing where to start can feel completely overwhelming, but Love Liberate Launch guided me and broke it down into bite-size pieces. I've learned to take the best of what I uniquely have to offer and create packages and services for new mothers. Jessica has a beautiful way of pulling her clients out of confusion and getting them to a place of clarity."
"I was stretched to afford the coaching program initially, but as Jessica supported me to hone in on my uniqueness, I quickly became busy with ideal clients," says Ruth Pike-Elliot of Asheville Holistic Physical Therapy. "In creating one class series with the support of Love Liberate Launch, that lights me up to teach, I paid for the entire year of the program. Learning to fearlessly offer my unique gifts allowed me to launch a business that made my 5-year dream a reality over the course of only 12 months. This program accelerated my growth drastically and was worth every dollar and minute I invested into it." ~ Ruth Pike-Elliot, http://ashevilleholisticpt.com
"My business is taking off in huge ways after going through Love Liberate Launch," says Robin Funsten of Community Conflict Solutions "I am so happy that I was brave enough to invest in myself. I've worked through confidence and self-worth issues that kept my prices low. Now clients hire me for thousands and thousands of dollars and I know I'm worth it. I am doing the work I love to do for people, making the money that supports me, changing the world for the better, and following my inner guidance every step of the way."
For more information or to book your complimentary Visioning Session with Jessica to discover how you could benefit from Love Liberate Launch, visit www.LoveLiberateLaunch.com.
About Jessica Chilton
Jessica Chilton brings her ten years as an Expressive Arts Therapist, Coach, and Entrepreneurial Leader in service to you. In 2007, Jessica founded SPARK where she now guides clients locally and around the world to liberate their truest selves, clarify their soul-satisfying work and create the unique business that they were born to lead. Jessica helps shed old careers, outgrown identities, limiting beliefs, and disempowered patterns. She leads people out of hiding and beyond fears to say 'Yes' to their greater calling. She has helped thousands of rising leaders and entrepreneurs to rediscover who they really are and how they can fully offer their gifts in the most liberating of ways. She offers online group and private coaching programs as well as live events and retreats.
Jessica currently has a free five-day mini-course, "Unleash the Work You Are Designed to Do," where participants move beyond fear and say "Yes" to their greater calling. You can sign up for free and find out more about all of Jessica's programs at www.JessicaChiltonSPARK.com.
Surprise Mom With a Unique Jewelry Membership for Mother's Day!
www.flont.com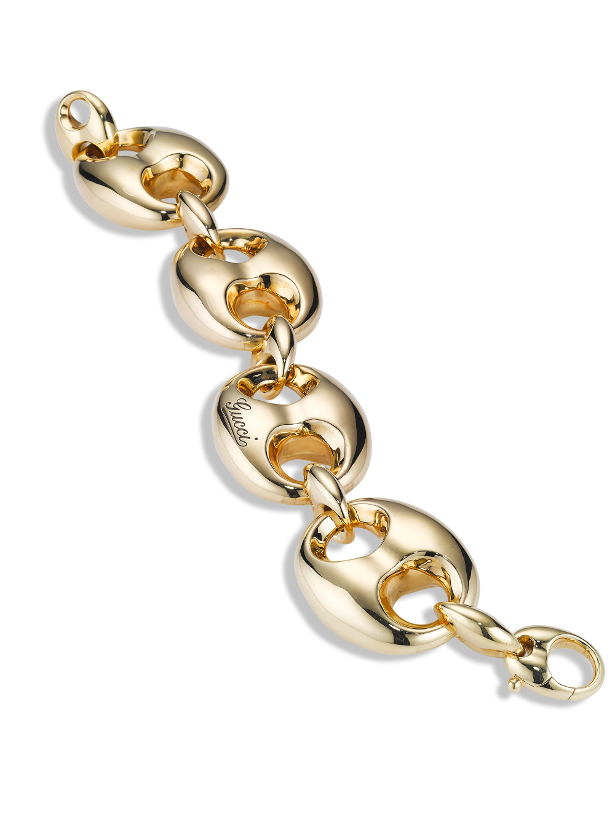 A stylish mom is a gift and a curse. Always great to brag about, always IMPOSSIBLE to shop for. Luckily the subscription economy is here to save the day! Enter,Flont, the 'Rent the Runway of fine jewelry' and thebest only way to give mom jewelry ranging from $800-$350,000 without actually spending that much.
There are two ways to Flont:
1. Flont Fine ($249/month or $89+/3-days) – For the mom that needs something serious to rock in the board room or just around the house, Flont Fine provides access to pieces fromCartier, Bulgari, Gucci and many other prestigious brands. With a membership, mom can switch out her piece for another as soon as she gets tired of it!
2. Flont Privé ($149+/3-days) – If your mom frequents red carpets, galas and balls, a gift card to Flont Privé is the perfect companion to her glitzy lifestyle. The Privé collection features some of the world's most incredible gems outside of Buckingham palace.
BOOSTUP Wireless Charging Pad (7.5W) – for iPhone X, 8/8Plus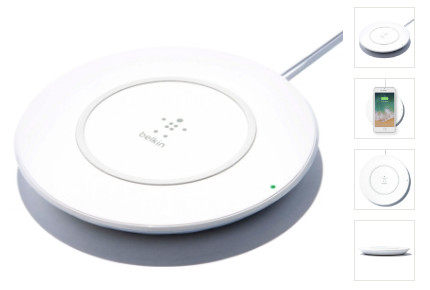 Effortless wireless charging. Designed with Apple and fine-tuned with Qi technology under the hood, BOOSTUP is able to charge cases up to 3mm thick at levels up to 7.5W for compatible devices. Maintains full functionality of device including the ability to receive calls.
MSRP: $59.99
Made for iPhone X, iPhone 8, iPhone 8 Plus
http://www.belkin.com/us/F7U027/p/P-F7U027/
For Android owners: BOOSTUP (15W)
Game Day Tote
Handbagsfor sporting arenas.
www.gamedaytote.com
Otter Grooming
Take the spa home with this Mother's Day Gift
These are the perfect gift to give to that special someone so they can take that feeling of being at the spa home with them. The products below are made with natural, organic, and vegan ingredients to promote a clean & healthy beauty lifestyle.
Sea Salt Hair Spray Collection – $15
https://www.ottergroomingco..com/collections/sea-salt-hair-spray
Hydrating Face Mist Collection – $8
Instagram: @ottergroomingco
Otter Grooming Co.
Cleveland, OH
www.ottergroomingco.com
Cake Bams are perfect Mother's Day treats!

Cake Bams are rice cakes topped with cupcake and cookie flavors, giving the world a gluten-free, lower calorie, healthier alternative to grab-and-go snacks. They're perfect for busy Moms who need a quick way to satisfy their sweet tooth without feeling guilty, and is also the perfect portable snack for kids that's less sugar than their favorite sweets.
Check 'em out:
https://cakebams.com/
http://instagram.com/cakebams
Gutter Gardens
Gardening ideas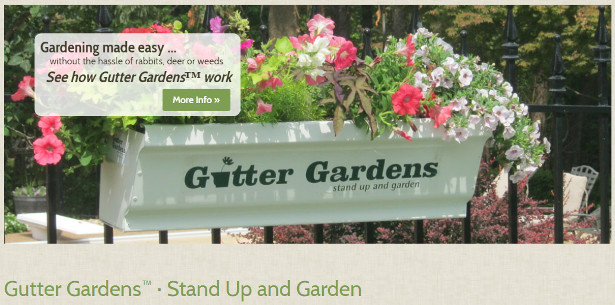 Raised bed gardening is easier than ever with these durable planters that are shipped all over!
All that is needed to grow herbs, veggies and flowers is a fence, deck/balcony railing…removes the irritants like deer, rabbits, sweat and weeds! check out Easy tips for Gardening
GutterGardens.com
"stand up and garden"
100% Pure Silk Designer scarf for this Mother's Day Gift Guide
Kraneil Fine Art  latest collection of 100% Pure Silk Designer scarf for this Mother's Day.
www.paintings.kraneil.com/shop/silk-scarves/silk-scarf/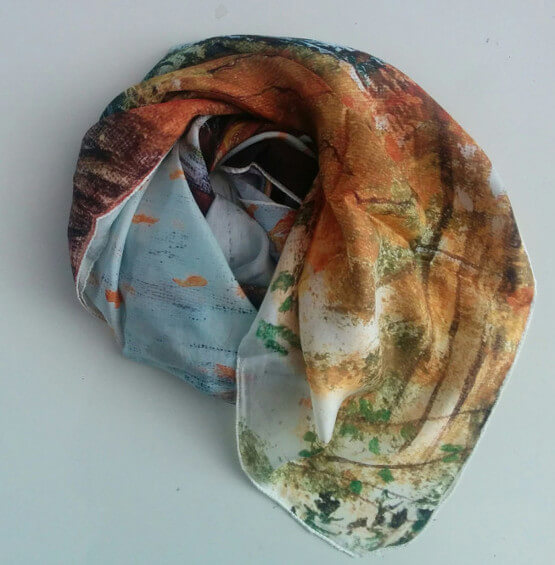 Wrap yourself in Art to looking gorgeous and feeling elegant with theseluxurious scarf. These are the best gift any mother could feel pampered when received. They are made out of paintings digitally printed on silk and sides are hemmed to perfection.
Source: Wrap yourself in Art with Silk Scarf for Women and Pure Silk Scarf – Snowbells
Pure Silk Scarf – Snowbells
Own a piece of Art (in your wardrobe) is affordable now with this pure silk scarf which is digitally printed fro…
Wrap yourself in Art with Silk Scarf for Women
Own a piece of Art in your wardrobe. It is now affordable to wrap yourself in Art with these pure silk scarf for…
DynaTrap Launches Flylight for
Safe, Silent & Simple Indoor Bug Protection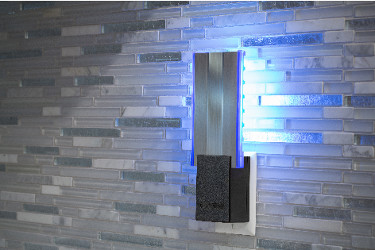 DynaTrap's newest product uses proprietary tech to deliver superior protection against disease-carrying insects — all in an attractive, discreet sconce design.
INTERNATIONAL HOME AND HOUSEWARES SHOW- CHICAGO, IL — March 10, 2018 — DynaTrap® (www.dynatrap.com) is the creator of technology-driven, indoor/outdoor insect and mosquito traps that are chemical, pesticide, and hassle free. Today the company is officially unveiling its next generation of indoor products, the Flylight Insect Trap.
Flylight delivers up to 600 square feet of superior protection against disease-carrying flies, mosquitoes, and other flying insects. It utilizes DynaTrap's proprietary AtraktaGloTM Technology to produce a warm UV light at a specifically targeted wavelength, which is irresistibly attractive to insects. The non-toxic StickyTechTM Glue Card then traps the bugs and conceals them behind a sleek, decorative aluminum panel.
"While nearly everyone looks forward to the warmer weather brought by spring each year, nobody likes dealing with the pesky and unhealthy presence of fruit flies, gnats, pantry moths, fleas, and other flying insects that often make their ways indoors. Flylight is the easiest and more effective way to stave off the bugs — just plug it in, let it run, and enjoy a bug-free home." said Juan Rocha, President of DynaTrap.
"In addition, the benefits of Flylight go well beyond its unparalleled ability to trap bugs. Unlike other indoor bug traps, you don't have to worry about harmful chemicals or nasty odors; Flylight is completely pesticide-free and safe to use around your family, pets, and food. And while many other bug zappers and eliminators are noisy and obtrusive, Flylight is completely silent and packaged in a low-profile, tasteful, and easy-to-install aluminum unit."
Flylight comes in three different models, as well as two different color options — black and white. The deluxe model comes with two AC outlets and two USB ports to maximize outlet utility. Each Flylight comes with a replaceable UV Bulb (rated for approximately 3000 hours), three StickyTechTM Glue Card replacements (that last approximately 30 days each), and a one-year warranty on the device.
User Testimonials
"I'm so impressed with the sleek and stylish design of this bug trap — we love the way it looks in our kitchen, and it even doubles as a night light. It's especially great not to have to deal with any more ugly sticky paper with dead bugs! The extra built-in outlets mean we don't have to sacrifice precious charging space. We'll definitely be buying more for our cabin and camper!" -Dustyn C., Virginia
For more information on DynaTrap, please visit https://www.dynatrap.com.
Promocodes.com
This site strives to provide customers with deals, discounts, and promo codes to ensure that they are getting the most out of their online shopping experience.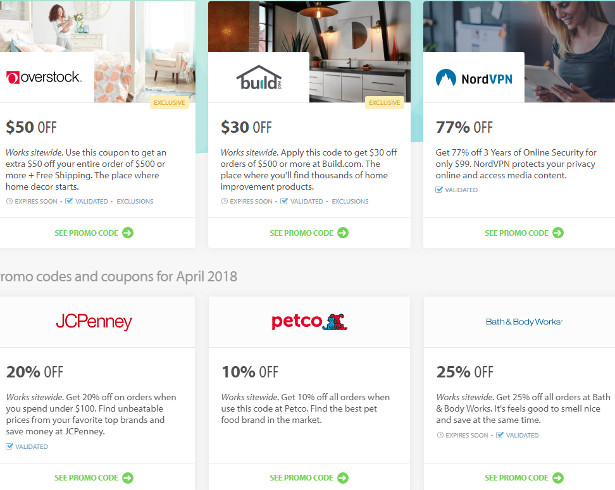 Betsey Johnson.
This store is the perfect stop to find jewelry, accessories, and handbags that your mom is sure to love. Instead of guessing her shirt size or trying to find a pattern that she likes, you can get her something that she will actually use – like this adorable tote that's big enough to carry snacks for all the kids. For a limited time, customers can save their money and get this tote for25% off!
If your mom is a daily coffee-drinker, you need to grab these rusticCafé Metal Plaque Wall Décor signs from Bed, Bath, & Beyond. These cups are made from shaped metal and evoke the nostalgic looks of a piping hot cup o' joe. If your mom is looking to revamp the kitchen or if she just loves her morning dose of caffeine, this wall art was made for her! If you're looking to get this at a discount, you can use this 20% off coupon code.
Vecteezy, a stock graphics site that offers resources for creatives.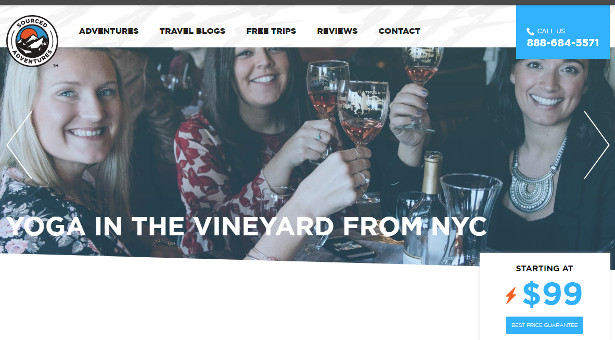 Picking the right card for Mother's Day can be overwhelming and sometimes even expensive. Vecteezy is a stock illustration site with hundreds of free cards that are perfect for moms. Vecteezy also has niche illustrations and designs, which can be customized on the site prior to downloading. So, whatever your mom likes, you can make a card that fits.
www.vecteezy.com
Monogram That
Monogram That (monogramthat.com)
Custom monogram apparel and accessories.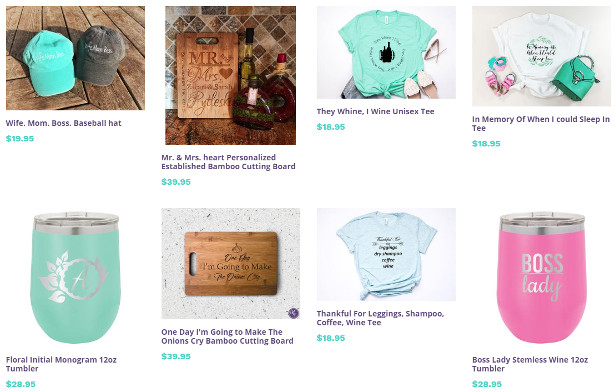 Instead of the boring flowers that die and the chocolate that makes us fat in a week (personal experience). These products are unique, cute and actually last! All under $50!
First is their 30oz Hot & Cold laser engraved Tumblers, perfect for the "Every Mom". Made with stainless steel and a double-wall feature, vacuum insulated with a clear lid. 30oz Insulated tumblers come in up to 5 colors and a variety of cute sayings and monogram styles. These tumblers are only $28.95.
For the "Wine Lover Mom", our 12oz insulated tumblers are perfect. Same double walled insulation with lid. These 12oz stemless wine tumblers are the best at keeping your chilled wine chilled and those sticky little fingers out of your cup. You don't have to worry about dropping and breaking any wine glass with these. These are $28.95 as well and come in an assortment of colors. Here is another popular design:
Boss Lady Stemless Wine 12oz Tumbler
Their laser engraved cutting boards are perfect for the kitchen. Many different designs with options for personalization these are priced at $39.99. Here is one of their favorites for Grandma:
And lastly wtheir graphic tee's in glitter, rhinestones or regular print. These are extremely soft tees from fitted to unisex cut and range from $18.95-$28.95. One of their top sellers is the "Thankful for- leggings, dry shampoo, coffee, wine".
Thankful For Leggings, Shampoo, Coffee, Wine Tee
About Monogram That:
Monogramed Accessories and Apparel
Glitter, Rhinestone, and Printed Tees
Laser Engraved Tumblers, Coasters, and bamboo cutting boards
Women owned (Mother & Daughter) est. 2011
Available online at monogramthat.com
Here is the link to their Mother's Day Category: https://monogramthat.com/collections/mothers-day-gifts
The Green Rose Beauty Box Mom Will Love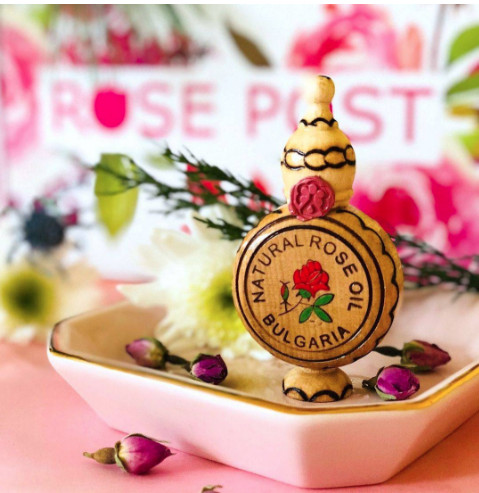 RosePost Box – the first subscription box that gives clean rose beauty center stage. Each season, their customers receive a meticulously curated, luxurious collection of full-size rose beauty and skincare products – clean and cruelty-free, from independent European and North American brands, showcasing this miracle ingredient.
The've just launched and their first customers love the discovery and overall experience – both the RosePost Box subscription and their Special Edition Mother's Day Box would be the perfect luxurious, ingredient-conscious rose beauty gift for Mom to enjoy each season, and to make her feel beautiful on the outside and in.
The RosePost Box subscription can be purchased as a gift that keeps on giving each season. You can choose from a quarter-to-quarter, semi-annual or annual plan. Prices range $45-$51 / box (with free US shipping), with box retail value $75+.
In addition to our seasonal subscription boxes, they have Special Edition one-time boxes – like their Mother's Day RosePost Box. Full of green rose beauty to make mom feel pampered and indulged this Spring, the box will retail for $59 with free US shipping, with value of the products well above that.
Discover the Best in Clean Rose-infused Beauty, Curated and Delivered
 rosepostbox.com
hello@rosepostbox.com
@therosepost
@rosepostbox
@rosepostbox
ShopMimi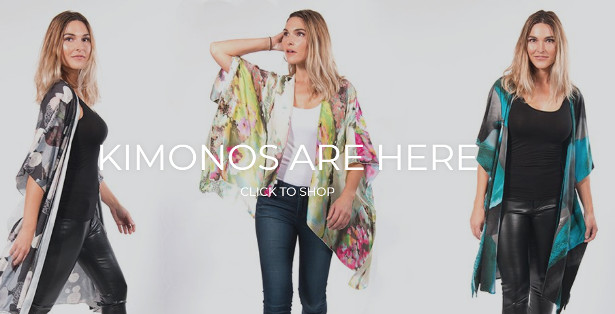 Send your mother some extra good karma this year! ShopMimi makes beautiful women's poncho tops and kimonos, each with a little bit of karma to send your way. One size fits "most" is the perfect, easy gift for mom! www.shopmimi.com
MAXIMUM NOURISHMENT. MINIMUM VIRTUE.

Noughty's 97% natural, moisture-boosting range comes charging to the rescue of dry and frizzy hair.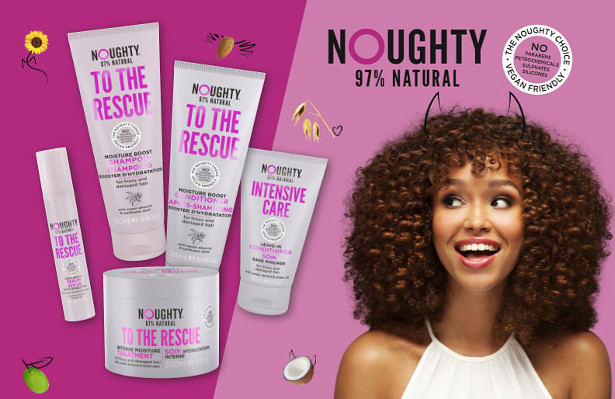 FACEBOOK | TWITTER | INSTAGRAM
Packed with sweet almond and sunflower seed extract, To The Rescue Shampoo and Conditioner help transform damaged locks. Intensive Care Leave-In Conditioner contains superquenching sweet almond and argan oil to help instantly nourish and repair. Containing all the goodness over-processed hair needs with none of the heaviness or build-up, Intense Moisture Treatment is packed full of nourishing sweet almond, restoring black oats and vitamin-rich argan oil. Deeply nourishing, Anti-frizz Serum aids in repairing and protecting dry locks, splits and snaps. Trametes Versicolor Extract (the magic mushroom for your hair) protects hair from heat up to 220°C. Noughty's haircare range is packed full of goodness, vegan-friendly, contains no parabens, sulphates, petrochemicals or silicones and is perfect for all the family.
The Noughty To The Rescue range is priced from £6.99 and is available from Superdrug stores and Noughtyhaircare.co.uk
HERO INGREDIENTS

• SWEET ALMOND EXTRACT Moisture-replenishing, helps to strengthen hair.
• SUNFLOWER SEED EXTRACT Hydrating, helps to create healthy looking hair.
• ARGAN OIL Nourishes, improves smoothness and shine.
• VITAMIN E Protective antioxidant, twice as effective as the synthetic equivalent.
• OLIVE OIL Helps seal in moisture to boost elasticity.
• SHEA BUTTER Provides a luxe feel to hair and is deeply conditioning.
• COCONUT OIL Helps to banish frizz, smooth hair and boost shine.
To Buy in US see:-  www.ulta.com/brand/noughty
for UK >> www.superdrug.com/b/Noughty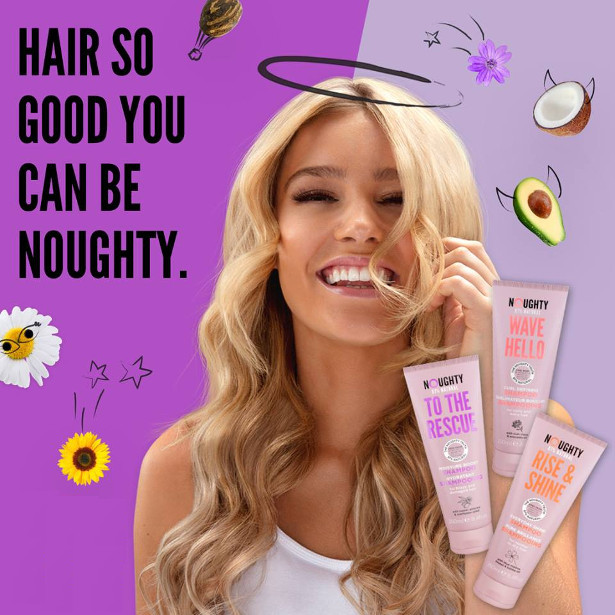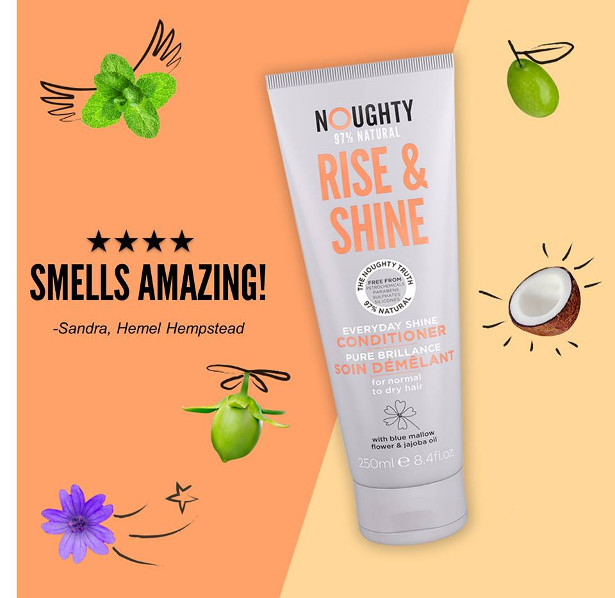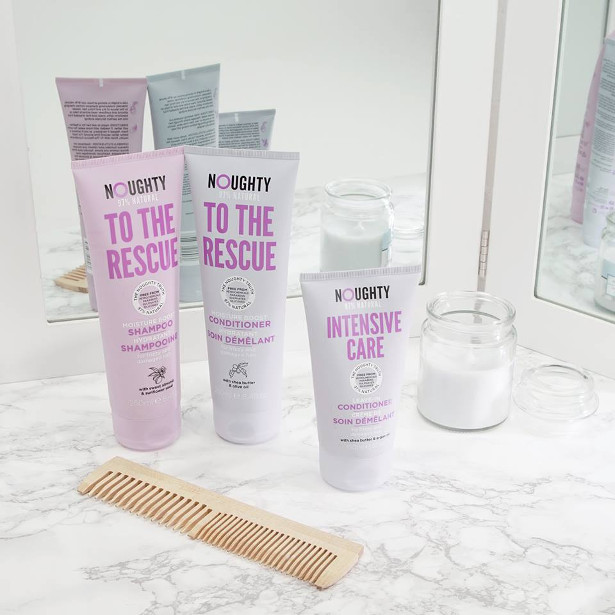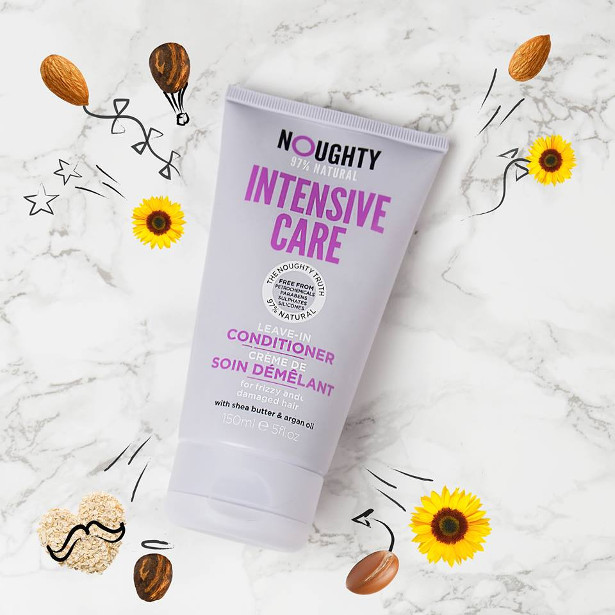 Blanket Mom with Love this Mother's Day with Personalized Sleep Gear
With Mother's Day approaching, it's important to show your love and appreciation for all that moms do. What better way to show mom love than to gift her sleep gear that helps her make the most out of her time in bed with some well-deserved rest? These life-changing Performance Sleep products from BEDGEAR will not only excite mom but make a positive impact in her life.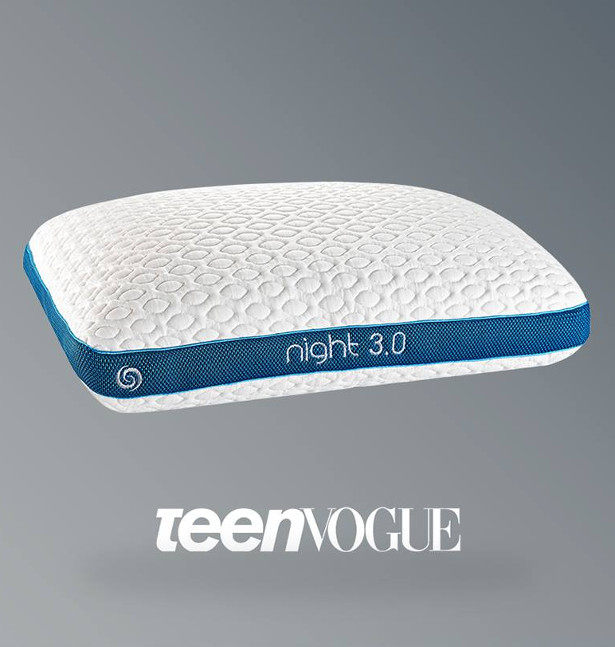 Performance Pillows ($99.99 – $199.99): Individually personalized for different sleeping positions and body types, our Performance Pillows are the perfect thoughtful gift. Using our online Pillow ID application, you can find the right pillow for mom to give her a more comfortable night's rest.
ONLINE HERE: https://www.bedgear.com/shop/performance-pillows.html
Ver-Tex Performance Sheets (starting at $299.99): The instant cool, silky sensation of our Ver-Tex Performance Sheets are unlike anything mom has experienced before. With these sheets, she won't overheat or toss and turn from night sweats.
ONLINE HERE: https://www.bedgear.com/shop/ver-tex-performance-sheets.html
Ver-Tex Medium Warmth Climacore Blanket ($299.99): Our Ver-Tex Blanket in Medium Warmth is a cool-to-the-touch, all-season top layer that promotes air flow and body heat distribution, keeping mom cozy and cool all night long.
ONLINE HERE: https://www.bedgear.com/shop/ver-tex-medium-warmth-climacore-blanket.html
From one Mummy to Another!
If visiting Los Angeles, and why wouldn't you with near perfect weather all year round, 75 miles of jaw-dropping shoreline and more theatres and museums than any other US city, be sure to treat the family to a day at the California Science Center in Downtown L.A.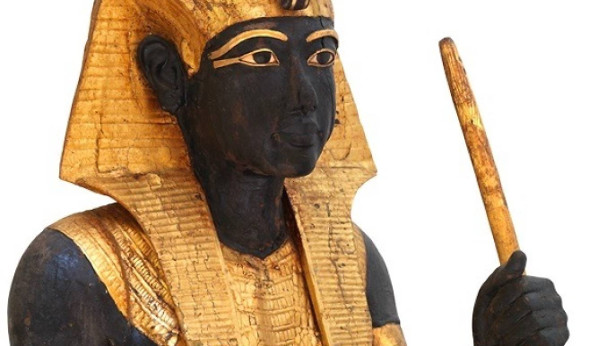 A new chapter of ancient Egyptian history has been unearthed to the world with the debut of KING TUT: Treasures of the Golden Pharaoh there. An extraordinary and exclusive exhibition, it celebrates the 100-year anniversary of the discovery of his tomb. Presented by the Egyptian Ministry of Antiquities, Exhibitions International, IMG and the California Science Center, the new immersive exhibition will display more than 150 real artefacts from Tutankhamun's (also known as King Tut) tomb.
On display from now until January 2019, witness many items that the Boy King used himself, in life and in death, including: golden jewellery, elaborate carvings, sculptures, and ritual antiquities.
www.californiasciencecenter.org
For further ideas on what to see, do, eat and photograph in L.A. visit www.discoverlosangeles.com
EduPlated
www.eduplated.com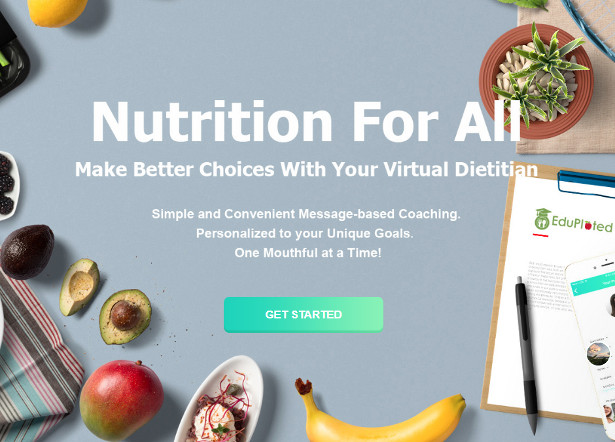 EduPlated, is an iPhone app in which we match people aspiring to make smarter nutritional decisions with their own dedicated Registered Dietitian coach. We help those with weight loss goals, new moms, food allergy sufferers, diabetics, athletes and many more.
Many individuals gift an EduPlated subscription to their loved ones!
Why not send your buys mom a personalized styled box of jeans from Redenim!

At Redenim, we believe all women deserve high quality, comfortable and stylish jeans without wasting time in fitting rooms.
Everyone wears jeans but shopping for them is overwhelming, time-consuming and inconvenient. With Redenim, we make it easy to discover great jeans that fit perfectly without a trip to the mall and harrowing journey through the fitting rooms. We will get moms into the best jeans by getting to know her style and personally pairing her with top brands, giving her the freedom to try before paying for them in the comfort of your own home.
You can sign up to get your mom styled at www.redenim.com. It's simple, she will fill out our style profile so we can get to know her better. We will bring the fitting room to her by sending her three pairs of carefully selected jeans. She can keep what she wants and send back what she doesn't.
All women want to look and feel good in their jeans but shopping for them is often an inconvenient and tedious process. We want to match your mom with the perfect jeans for her to help her feel comfortable, confident and sexy.
Ann Peden Jewelry
Mother's Day gift ideas
www.annpedenjewelry.com

"Ann Peden Jewelry has been in the gift industry for over 18 years. We love Mother's Day! Sales volume for Mother's Day clearly rivaled only by our Christmas sales, both in our retail gift store and online sales! That shows me the great love felt for our mother's. My favorite Mother's Day customer is a little boy hand in hand with his dad in my store, carefully shopping for the meaningful special gift for mom (warms my heart!).Our best selling Mother's Day items are our handmade Bird's Nest pendants. Hand wire wrapped pearl "eggs" watched over by the mommy bird charm represent the number of children or grandchildren- a sweet and sentimental gift! The largest number of eggs we have made for one mom was 19 (yes! 19 kids!) – sometimes also adding smaller pearls for miscarriages or other sad losses. Everyone immediately "gets" this gift because it captures the protection, love and care that bring a mom is all about. We will be glad to send pictures of our nests- sold on Amazon Prime, at our retail store, on Etsy and on our website." Ann Peden (owner/designer Ann Peden Jewelry)
Travel Mom or Fitness Mom?
www.gocaddy.com

Whether mom likes to travel or hit the gym we have a great gift for her. Our patented GoCaddy® is a slender tote and water bottle holder just the right size to hold all your items during trips to the gym or any hands-free travel. It conveniently holds a water bottle, car keys, membership card, driver's license, cell phone, protein bar and eye glasses OR passport, camera, maps, etc. The Go Caddy® is also perfect for walking, hiking, sporting events, outdoor festivals or wherever your active life style takes you. The Go Caddy® can be purchased online at our websitewww.gocaddy.com for anaffordable $19.99 plus $6.95 for S & H.
A Wish For You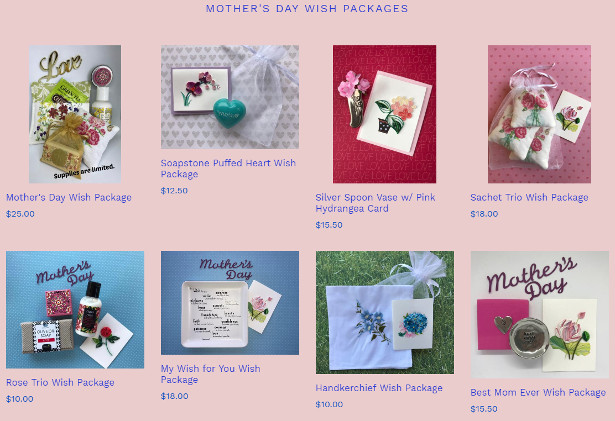 "A Wish For You, is an online retailer that enables people to create and send Wish Packages. A Wish Package is sent in the US mail that contains a sweet little memento, a gorgeous card, and the sender's customized message inserted into the card. We wrap the memento and card, package it up and send it in a bright, festive mailer. The magic starts when the recipient opens her mailbox; she sees a delightful surprise with a message on the outside telling her about a special message inside from the sender. Our tag line is "Share Your Heart" and we love making this possible for our customers. Wish Packages range in price from $10 to $25 and this always includes wrapping and shipping! We make it super easy and special for our customers to reach out to others with a kind, supportive message and a lovely little leave-behind memento. A Wish For You is perfect for your readers who are pressed for time but want to be sure their moms know they are remembered this Mother's Day. As you know, many moms unfortunately don't live close by their children or grandchildren. Sending a Wish Package is easy and affordable, and it enables family members to share their love with their moms – whether they are biological, adopted, step parents, or otherwise.
Our website is www.awishforyou.net. We will be offering some pre-made Wish Packages for Mother's Day to choose, or customers can choose from over 100 mementos and over 25 different cards. The enclosure cards are simply gorgeous. They are all hand made in Vietnam through a fair trade company that ensures the employees are well compensated. Their cards are pieces of art.
The Mermaid Razor
www.lequabeauty.com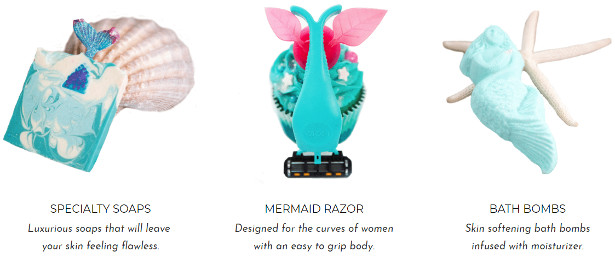 The Mermaid Razor is,
Not just a product but a lifestyle
Souly designed for the active woman this easy to grip razor is perfectly made to complement each unique shape of women on the go.
Home of The Mermaidrazor and pamper products 💖
www.lequabeauty.com

May 13 is Mother's Day, an annual celebration in appreciation of everything moms provide throughout the course of the year.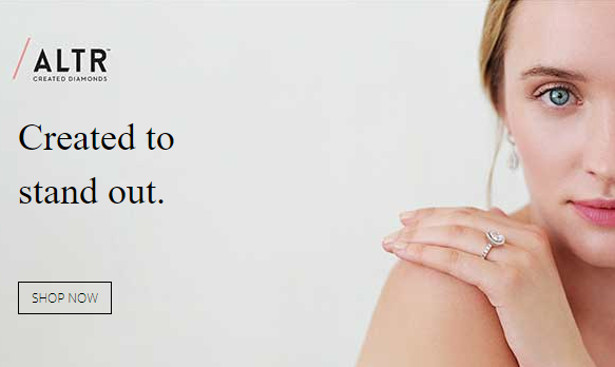 Most moms get the standard treatment: breakfast, flowers, a card and a small gift, tokens of appreciation from husbands and children. For very lucky moms, the day isn't complete without a super luxurious gift, one that goes above and beyond what most mothers would ever expect.
www.helzberg.com/category/collections/altr+created+diamonds.do
These dazzling gift ideas sparkle with diamond jewelry in 14K white gold from ALTR Created Diamonds:
.5CT ALTR Created Diamond Cluster Pendant ($999 SRP)
1CT. ALTR Created Diamond In and Out Hoops Earring ($1,699 SRP)
1CT. ALTR Created Diamond Tennis Bracelet (1,599 SRP)
1.5CT. ALTR Created Diamond Multi Stone Earring ($2,649 SRP)
1.5CT. ALTR Created Diamond Multi Stone Pedant ($3,899 SRP)
1CT ALTR Created Diamond Bezel Pendant ($4,699 SRP)
1CT. ALTR Created Diamond Bezel Earring ($1,999 SRP)
Available at retailers nationwide including Helzberg Diamonds, ALTR Created Diamonds are manmade using propriety technology to simulate the conditions at the core of the earth whereby diamonds form in nature.
Identical in chemical, optical, and physical composition to the finest mined diamonds in the world – yet 30% more affordable – all ALTR Created Diamonds are Type IIA, the purest and most valued type of diamond on the market. Typically, these types of diamonds are extremely rare and expensive as only 2% of mined diamonds are Type IIA.
Moms are magical creatures. They seem to have eyes on the back of their heads and a minimum of eight hands at any given moment.
www.zteusa.com/axonm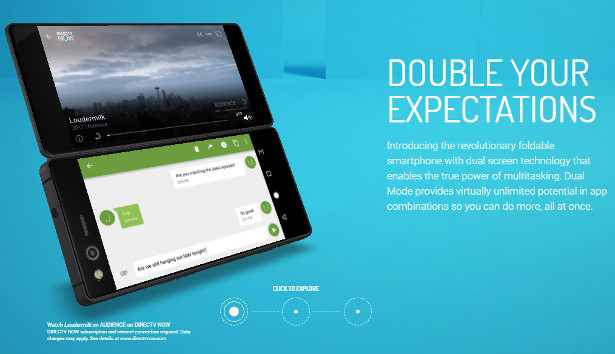 This year, don't they deserve something more than just a bubble bath? How about a smartphone that allows moms to multitask easier than ever, which can help put a little bit of free time back in their day?
ZTE's revolutionary dual screen, foldable smartphone, Axon M, is here to fulfill all of their multitasking dreams to help moms get more done in less time. How, you ask? Through four unique modes:
Dual-Screen Mode allows you to manage your time in ways you never thought of before. Take that video conference call on one screen while you email about play dates on the other.
Kids restless during long car rides? Extended Mode allows you to expand a movie or TV show to both screens, making for a large viewing experience that is about the size of a tablet!
Tired of hearing "his head's in my way!"? Mirror Mode allows you to sit both kids on opposite sides of the device so they can stop fighting and watch Moana together without obstructing either's field of vision.
When folded, Traditional Mode allows you to make phone calls, send texts and email on a premium everyday smartphone that fits easily in your purse, diaper bag or briefcase.
Didn't think the mom in your life could be more of a rock star? Get them the Axon M and watch them blow your mind!