Myvitamins have an exciting new product that is perfect for further education students.
Astonishingly, research suggests that two thirds of the UK population are not drinking enough water1. Whether you have just completed a 10K run, been exposed to too much sun on holiday or just generally unwell – dehydration can occur at any time in the day.
Keeping yourself hydrated is vital to your general wellbeing and Myvitamins have designed the perfect (pardon the pun!) solution for you. We are very excited to share with you and your readers the brand-new Hydrate Stickpacks.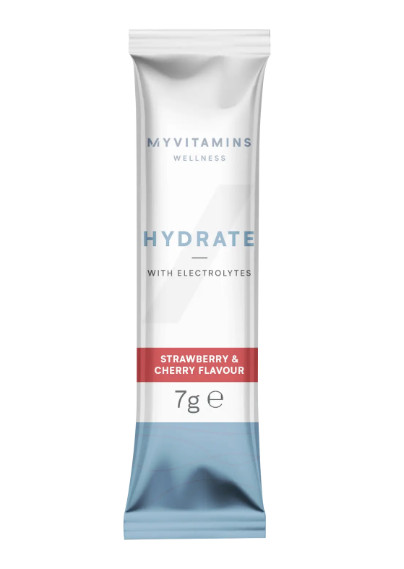 As a quick and convenient addition to your drink, Myvitamins Hydrate Stickpacks contain the expert formula of both electrolytes and vitamins to support your hydration levels. Available in two tasty flavours, Strawberry & Cherry and Lemon & Lime – the stickpacks are both vegan-friendly and low in sugar.
Currently available on our website www.myvitamins.com [1] for £17.99, RRP £29.99 (28 pack) or £1.99 for a sample.
Myvitamins Hydrate
Available here – https://www.myvitamins.com/sports-nutrition/hydrate/13952061.html [3]
RRP: £29.99 (Currently available for £16.99)
What Is Hydrate?
Myvitamins Hydrate stickpacks are an expert formula of electrolytes and vitamins in powder form, designed to support your hydration levels. Containing B12 to contribute towards your normal psychological
function, vitamin C to reduce feelings of tiredness and magnesium to support your electrolyte balance, these vegan-friendly, hydration sticks are the perfect addition to your daily routine.
Why Use Hydrate?
Dehydration always occurs at the most inconvenient times. During exercise, on holiday, during an illness and even day-to-day. With hydration being vital to your general wellbeing, Myvitamins Hydrate
stickpacks are a quick and easy way to boost your electrolyte levels at any time of the day. Plus, it comes it two delicious flavours, Strawberry & Cherry and Lemon & Lime.
Key Benefits
*
Magnesium contributes to electrolyte balance
*
Vitamin B6 and B12 to boost mental performance
*
Added vitamin C to contribute to the reduction of tiredness and fatigue
*
Vegan-friendly
Suggested Use
Mix 1 sachet (7g) with 300-500ml cold water.
Store in a cool, dry place away from direct sunlight.
*
https://www.dailymail.co.uk/sciencetech/article-11025583/Experts-reveal-water-drink-stay-hydrated-amid-UK-heatwave.html