The Sky Rider Air Square is the talk of the town!
wickedvision.co.uk/wicked-sky-rider-air-square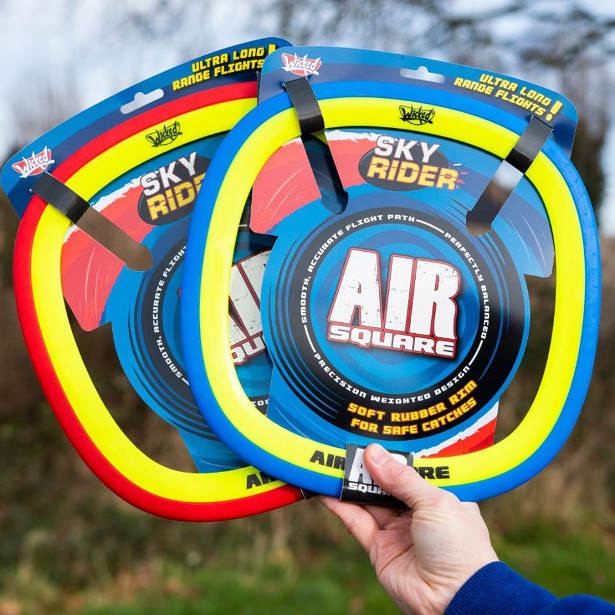 A flying square?! How about that! Wicked's brand new 'Air Square' is the latest edition to the already exciting 'Sky Rider' Range.
The perfectly balanced, precision weighted design means a smooth, accurate flight path. It's perfect for ages 8 and above with the soft rubber rim allowing safe catches every single time.
David Strang, Founder/ CEO of the company says with enthusiasm ''The distance the Air Square travels is amazing, it's the perfect toy to encourage kids to go outside and keep moving.''
A unique aerodynamically designed shape means it flies incredible distances, providing hours of fun. With the summer months approaching, this simple toy will inspire kids to get up and go outside. Healthy competition goes a long way (excuse the pun) and challenging their friends to see who can throw it the furthest is another beneficial way to get moving.
Wicked's Sky Rider Air Square: £10 is available to purchase from Wickedmania.com and Amazon.