NEW MICROPLANE® XL PEELER – FOR EASY PEELING AND CREATIVE KITCHEN FLAIR –
The latest addition to the Microplane® Peeler Collection (including the Professional Peeler and Professional Serrated Peeler) is the extra-large, ultra-sharp NEW Microplane® XL Peeler.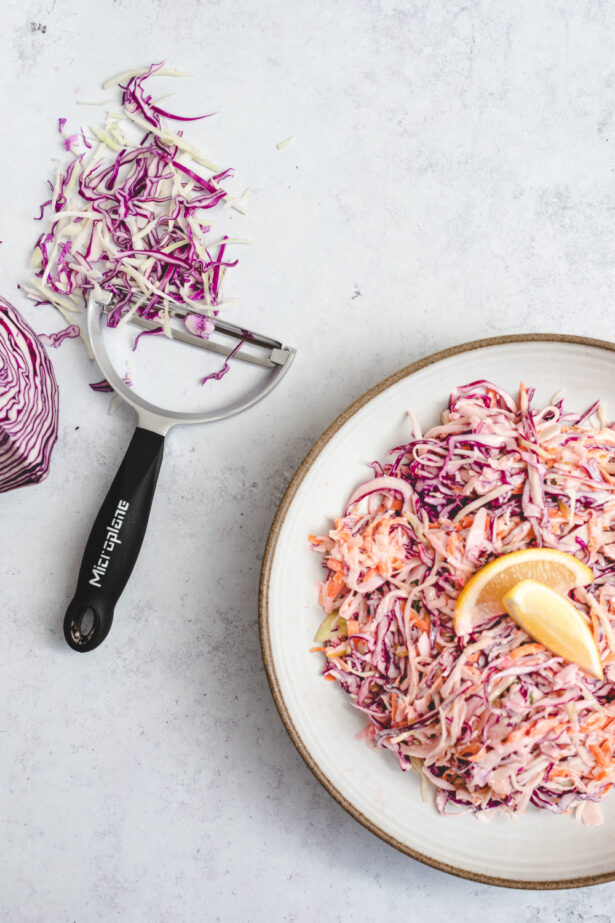 The elegant and balanced design of the NEW Microplane® XL Peeler has a longer blade compared to traditional peelers, so you can peel wider fruit and root vegetables with thicker skins such as sweet potato, papaya, pumpkin, mango and melon effortlessly. The swivelling stainless steel, ultra-sharp blade expertly follows the contour of longer fruit and vegetables to guarantee perfect results every time and the Y-shaped peeler design ensures an easy peeling flow. The Soft-Touch, non-slip, ergonomic handle suits all types of grips for comfortable and safe use.
Ideal not only for easy peeling, but also for creating shavings of Parmesan or Pecorino for rocket salads, cabbage and carrots for coleslaw, courgettes for vegetable noodles and a variety of fruits for creative dessert toppings. While dishwasher safe, the long-lasting stainless steel XL Peeler can be cleaned quickly and easily by simply rinsing under the tap.
The NEW Microplane® XL Peeler, RRP £24.95, is available from hartsofstur.com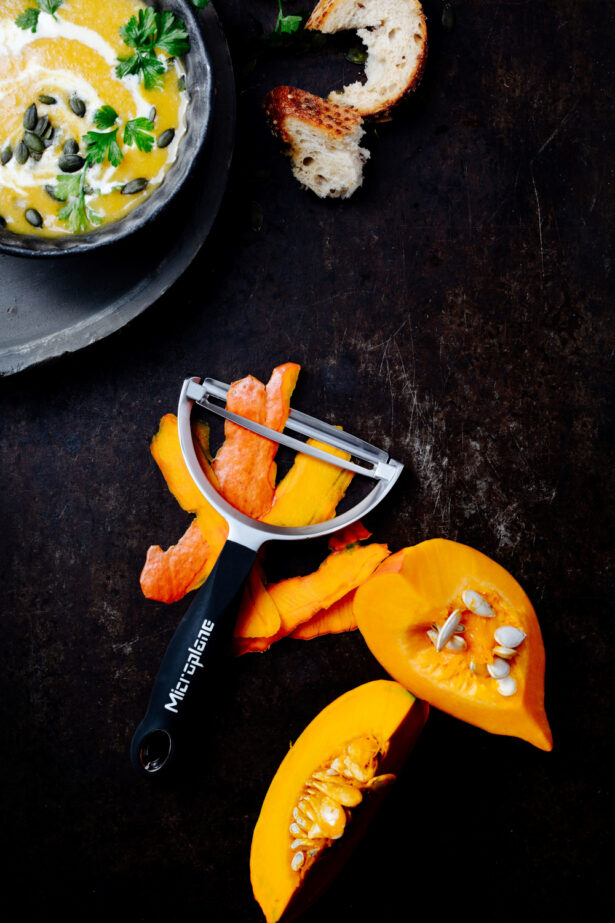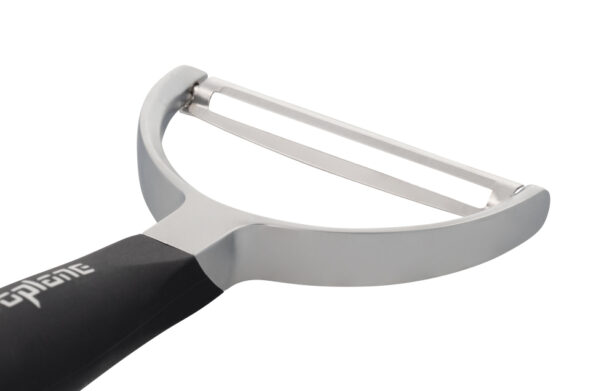 Globally recognized as the original manufacturer to apply photo-etching technology to graters and blades, Microplane® is used, and loved, by professional chefs, TV presenters and passionate home cooks around the world for their incomparable sharpness. The Microplane® range includes everything you need to guarantee an excellent, and effortless, experience in the kitchen. www.microplaneintl.com @microplaneintl #microplaneint