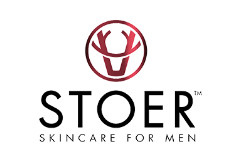 NEW STOER SKINCARE FOR MEN
DETOX FACE SCRUB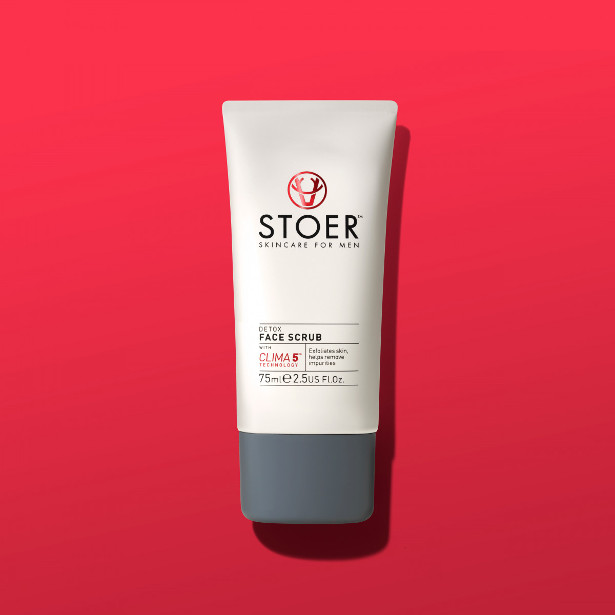 TWITTER | FACEBOOK | INSTAGRAM
STOER Skincare For Men Detox Face Scrub £27.00 / 75ml Exfoliates skin, helps remove impurities
Detoxifies skin removing grease and grime. Preps skin before shaving. Helps smooth skin and prevent ingrown hairs.
What is it? This triple-textured scrub features mineral and volcanic exfoliants making it the perfect tool for improving the look and feel of skin.
What does it do? Not only does regular exfoliation help improve the texture and appearance of skin, it helps prevent ingrown hairs and aids the absorption of products like STOER's Firm and Protect Serum. The triple textured Detox Face Scrub features mineral and volcanic exfoliants to gently remove dead cells and unblock pores, leaving skin smoother, brighter and less prone to razor rash.
Directions Gently massage into damp skin on the face and neck using gentle circular motions, avoiding the delicate eye area. Rinse off thoroughly. For dry / normal skin, use 1-2 times a week. For oily skin or skin prone to ingrown hairs, use every other day. Can be used as a step before shaving to help lift stubble. Rinse well before shaving.
Clima 5™ Technology STOER's unique Clima 5™ Technology features naturally-sourced active ingredients from four continents to help firm, hydrate and protect skin from pollution and other environmental aggressors.
Did you know? Over a 24-hour period, skin sheds almost a million skin cells. This scrub helps ensure they don't linger where they are not wanted.
STOCKIST INFORMATION: Harvey Nichols, London | www.harveynichols.com & www.stoerskincare.com