It's a new year, and our thoughts are turning to resolutions, challenges, and changes.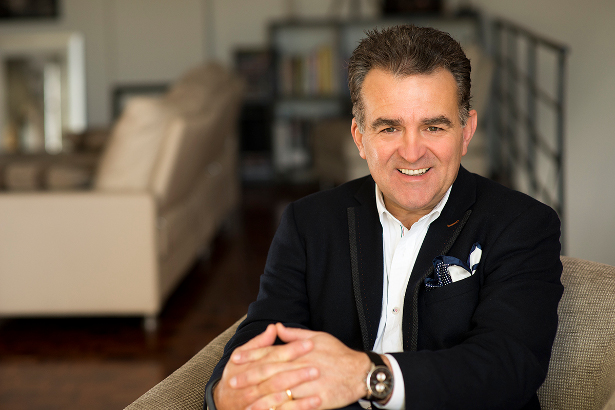 Marking the passage of time in this way is no bad thing. It's a time to stop and take stock. To adjust our priorities and think about what really matters and why. Instead of making another New Year's resolution that is unlikely to last until 2019, why not do something about transforming your life instead. Adapt to a new disruptive world and mark 2018 the year when you look at yourself as an authentic brand.
This may seem like a strange way of thinking, but I've worked in this business for 29 years, and I have seen many people transform their lives by starting with that simple step. I've coached sports stars, executives, celebrities, and authors. You may be thinking these are the only people who build their career by working on their personal brand and image, but I've also coached teachers, surgeons, engineers, philanthropists, and builders. Why? Because your personal brand is not just part of a marketing campaign. Your personal brand is you. The authentic YOU. If you want to maximise and monetise your life: your career, your relationships, and your experiences, then consider your personal brand.
If you don't really know where to start, then have a think about this. Everything you present to the world communicates. The way you dress sends a message. The space around you sends a message. All of your personal branding sends a message. Your online presence should communicate that same congruent message.
Does your presentation match your purpose, personality, your career goals, and the words that you speak? If not, why not? In a world full of fake news your personal brand's authenticity will stand out.
Jon is an expert coach, founder and CEO of Image Group International, and has been advising his Who's Who clientele of corporate executives, elite athletes, celebrities, and entrepreneurs, for the past 28 years.
Start 2018 off on the right foot with Wonder 7 Minute Workout. Those who feel like they're short on time.
wonderfitnessapps.com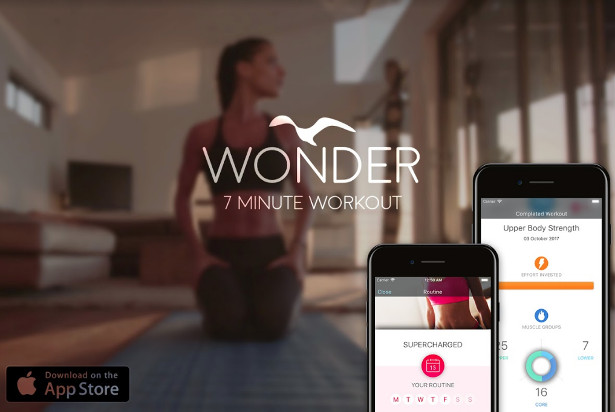 Wonder 7 Minute Workout will have you feeling amazing in only eight weeks. It is scientifically proven and requires just seven minutes of your time two to three days per week. Sessions include 12 exercises that are performed for 30 seconds each with 10 second intervals. Accompanying videos will ensure you perform the exercises correctly. Wonder 7 Minute Workout includes the original seven minute workout and a wonder seven minute workout which allows you to exercise more often, and gain faster results. It can also be scaled depending on fitness level.
– 10 years of data proves male tennis players are 210% more likely to retire during Grand Slams than female tennis players.
– More retirements occur in the first round of Grand Slams than every other round added together.
– The US Open has had the most player retirements over the past 10 years, while the French Open has had the least.
– The Men's winner of the Australian Open will play an average of 227 games and 46 sets.
Following the retirement of Mischa Zverev at the Australian Open, the data analysts at bwin have analysed 10 years-worth of ATP and WTA tennis data in an attempt to explain the sharp rise in player retirements, as well as patterns in player performance and behaviour over time.
Over the past decade, there have been a staggering 248 male retirements at Grand Slam level, compared to just 80 female retirements. Such numbers make male tennis players 210% more likely to retire from Grand Slam tournaments than female players.
Does the two extra two sets played at Grand Slam level account for the discrepancy? Not really.
In fact, during the same time frame (2007-2017) the male completion rate for all non-Grand Slam (best of three) tournaments was 96.004%, only 0.75% better than the Grand Slam tournament completion rate of 95.285%, indicating that the extra two sets have no real impact on male player retirement rates.
Perhaps the age-old-issue of players having to turn up to qualify for Grand Slam prize money is the root cause? Breaking down the retirements into their respective rounds for all Grand Slams, the most common round both male and female players retired in was the first round – 59.67% for men, 58.75% for women.
With regards to which Grand Slam that has seen the most 1st round retirements, that honour goes to the US Open, with a sizeable 58 since 2007.
Across all Grand Slam tournaments, more retirements occur in the first round than all other rounds combined.
The table below illustrates the most common round for retirements by each tournament (Combined Men and Women 2007-2017):
Round Number
Retirements Australian Open
Retirements French Open
Retirements Wimbledon
Retirements US Open
Round 1
46 (55%)
44 (64.7%)
47 (60.3%)
58 (58.6%)
Round 2
17 (20.5%)
11 (16.2%)
16 (20.5%)
20 (20.2%)
Round 3
11 (13.3%)
8 (11.8%)
9 (11.5%)
14 (14.1)
Round 4
7 (8.4%)
3 (4.4%)
4 (5.1%)
4 (4%)
Quarter Final
2 (2.4%)
1 (1.5%)
1 (1.3%)
2 (2%)
Semi Final
0
1 (1.5%)
1 (1.3%)
1 (1%)
Grand Total
83 (100%)
68 (100%)
78 (100%)
99 (100%)
In terms of which tournament resulted in the most retirements overall, the US Open again takes centre stage, being responsible for the most withdrawals for men – with 81 retirements since 2007. Meanwhile, the currently-in-progress Australian Open resulted in the most retirements for women, with 22 since 2007.
Tournament retirements (2007-17):
Tournament
Retirements total (Men)
Retirements total (Women)
Match Completion % (Men)
Match Completion % (Women)
Australian Open
61
22
95.54
98.43
French Open
49
19
95.8
98.64
Wimbledon
57
21
95.57
98.14
US Open
81
18
94.23
98.43
Grand Total
248
80
95.285
98.41
Janko Tipsarević was the most common male retiree at Grand Slam level, with 8 retirements from 312 Grand Slam matches attended, while Magdaléna Rybáriková was the common female retiree with 4 retirements in 148 Grand Slam match attendances.
The long road to victory
For male players that manage to keep their injuries at bay during the Australian Open and triumph in the final, they can expect to play through an average of 227 games and 47.67 sets. The shortest route to victory came in 2011, with Novak Djokovic taking just 40 sets (184 games) to claim the grand prize, while the longest route came in 2017, as Roger Federer took an exhaustive 56 sets (266 games) to claim his 19th Grand Slam.
The table below compares the average number of games and sets to win each Grand Slam.
Men's winners average tournament journey:
Tournament
Games (Descending)
Sets
French Open
209.5
46
Australian Open
227.1
47.7
US Open
228.2
48
Wimbledon
229.8
46.7
For female tennis players, they can expect to battle through 137 games and 30.7 on average to land tennis' first Grand Slam of the calendar year.
The shortest female route to victory came in 2008, with Maria Sharapova taking just 28 sets (117 games) to claim the grand prize. The longest route to glory, meanwhile, came back in 2016 – with Angelique Kerber taking 32 sets (155 games) to win.
Tournament
Games (Descending)
Sets
US Open
134.9
31.1
Australian Open
136.9
30.7
Wimbledon
140.5
30.3
French Open
144.5
32.2
Pro Plus reveals the costs and components of the ultimate student night out
As January's student loan payment lands, Pro Plus unveils how the nation's students are
partying hard, but could be making their money go further to 'Live Like A Pro'

The average spend for a student night out is a budget-busting £28.84, with guys spending on average 13.5% more than girls. This is equivalent to almost a quarter of the average weekly student rent costs1
Student's define a supercharged night – otherwise known as 'going out out' – as involving buying a new outfit especially for the occasion (26%), wearing heels (21%) and attending a pre-drinks gathering with a large group of people (72%), complete with drinking games (24%)
Guys voted that pulling was a priority – almost 50% more than voted by girls (47%)
Snapping selfies all night long is a key factor for a top night for almost a quarter (22%) of students
New research released today from student staple, Pro Plus has uncovered exactly what a night 'out out' looks like for the nation's university students. New findings reveal that the average student spends £28.84 per night out, with guys splashing the cash 13.5% more than girls and one in 10 (8%) not setting a budget at all. Yet as January's student loan instalment is soon to land, there are many ways students could preserve the pounds to supercharge their social life.
According to students, the ultimate night out is defined by buying an outfit especially for the occasion (26%) and wearing heels (21%). Attending a pre-drinks gathering with a large group of people (72%), complete with drinking games (24%), were also key factors, along with snapping selfies all night long (22%).
As one would expect, clubs (53%), bars (49%) and house parties (45%) were the top destinations for students, closely followed by Weatherspoons (35%), the student union (23%) and gigs (17%). A surprising 19% more girls (25%) than guys (21%) voted that having a hangover caused an occasion to be defined as going 'out out'.
When asked how their night out could be improved, 97% of students voted for free entry (50%) and free drinks (47%). One in five (19%) voted pulling or snogging somone would make their night out even better, yet only one in twenty (4%) opted for their other half not to be present. Takeaway food on the way home was also a popular choice for 35% of students.
In line with the start of a new term and a fresh new student loan payment, January offers the opportunity to spare the spend whilst leading a supercharged social life. Pro Plus offers advice on how students can budget smart to Live Like A Pro throughout 2018:
Carry Cash – Only take cash on a night out and leave the bank card at home. An oldie, but a goodie, this tip will help you limit the amount you spend on a night out. It will also help you to budget throughout the night, ensuring to always save for the cab on the way home.
Ditch The Pricey Dates – Wining and dining can quickly eat away at your student bank balance. Instead of a costly meal out, why not opt for a quirky yet just as impressive alternative date idea. For students by the coast, a beach BBQ could seal the deal or, for city students, why not demonstrate your style by treating your love interest to a trip to a local vintage or food market.
Switch Up Your Caffeine Kick – Swap your pricey coffee caffeine fix for Pro Plus. Pro Plus is significantly cheaper than a calorie laden latte from the usual coffee houses of the high street, yet offers the caffeine equivalent to a strong cup of coffee, helping you to stay alert and focused and ready to boss beer pong – Like A Pro.
Embrace A Discount – Get yourself a discount card to maximise any student savings going. Big chain retailers are overflowing with savings to be had, especially student highstreet favourites such as Topshop and Topman. Another tip is to renew your rail and NUS cards in your final year, as both are valid for three years, allowing for two additional years of shopping and traveling.
Twilight Food Shop – Going food shopping in the evenings can help you pick up some delicious discounts. With supermarkets reducing the price of soon-to-be out of date food around 6pm, you could be dining on awesome steak and chips for the same price as a ready meal.
Furnish For Free – Freecycling is a students best friend for those wanting to add their own personal touch to their pad. There are many sites – Facebook, eBay and Gumtree – where you'll find plenty of perfectly good furniture and appliances up for grabs, either for free or at low cost.
For more information and to purchase Pro Plus, visit: www.proplus.co.uk or follow on Facebook @ProPlusUK
AND THE NOMINEES ARE…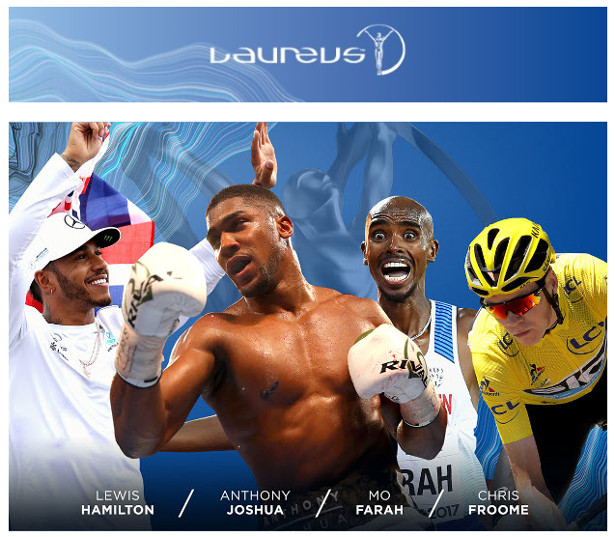 · World's media vote for Mo Farah, Chris Froome and Lewis Hamilton as British sport dominates Laureus Sportsman of the Year category
· Anthony Joshua nominated for Laureus Breakthrough of the Year
· Laureus World Sports Awards to be held in Monaco on February 27
· Serena Williams, Mercedes AMG Petronas, Real Madrid and Barcelona also nominated
· For all Nominees, photos, videos and media tools you need, click here
MONACO, January 16, 2018 – Four of the biggest names in British sport – Mo Farah, Chris Froome, Lewis Hamilton and Anthony Joshua – have all been nominated by the world's media for the Laureus World Sports Awards.
Track star Farah, Formula One world champion Hamilton and Tour de France winner Froome are all selected among the six Nominees for the Laureus World Sportsman of the Year Award. They will compete with tennis giants Roger Federer and Rafael Nadal and Real Madrid's Cristiano Ronaldo for the honour.
World heavyweight champion Anthony Joshua is on the shortlist for the Laureus World Breakthrough of the Year Award, a category which also includes French teenage footballer Kylian Mbappé, Masters champion Sergio Garcia, French Open tennis champion Jelena Ostapenko, US swimmer Caeleb Dressel and Greek NBA star Giannis Antetokounmpo.
The eventual winners, as voted for by members of the Laureus World Sports Academy, will be revealed in Monaco on February 27.
Nominated in the Laureus Best Sporting Moment of the Year category are the Jermain Defoe and Bradley Lowery, whose emotional friendship captured the hearts of football fans around the world, and inspirational 18-year-old motor racing driver Billy Monger, who tragically lost his legs in a crash last year. Both Nominees are included in an online public poll, which gives sports fans the chance to vote for their favourite moment from a list of five at myLaureus.com
QUOTES:
Laureus World Sportsman of the Year Nominee Mo Farah:
"I've been nominated a few times for a Laureus Award, but haven't quite managed to get this one over the line yet! 2017 was an incredible year for me and I'm overwhelmed with the support and recognition I've already received but winning a Laureus Statuette would be amazing. It would be even more special given the super talented sportsmen I'm up against – like Cristiano Ronaldo, Lewis Hamilton and Roger Federer! The winner is announced next month but whatever happens, thanks to Laureus and to the world's media, who voted to nominate me."
Track legend and Laureus Academy Member Michael Johnson on Mo Farah:
"Mo Farah finished his last season on the track as a winner, and I'm pleased the world's media have nominated him. It's the fifth Laureus Nomination in his career which reflects what a great athlete he has been. Some might say 2017 was a bit disappointing for him, as he won only one gold, in the 10,000m and not the 5,000m. It fails to understand just how difficult that double is to do. Mo was so good and won the 5k and 10k double at Olympic and World level so often that it became expected of him. It should be. It's exceptional and we should realise how phenomenal he has been."
Formula One driver and Laureus Ambassador David Coulthard on Lewis Hamilton:
"Having been beaten by Nico Rosberg in 2016, it was important for Lewis to establish his authority as the No.1 driver in Formula One last year, and he certainly did that. There were moments in 2017 when you thought his driving could not get any better. What I particularly liked was that, early on, when things were not going his way he and the Mercedes Team regrouped, his driving remained patient and mature, and he eventually dominated the year."
Mickie Carter
Former personal trainer, Physician Assistant (for almost 20 years) and owner of One Strong Southern Girl, runs a women's fitness blog and e-commerce store.
Time to work off the Christmas indulgences.
https://one-strong-southern-girl-fitness-products.com/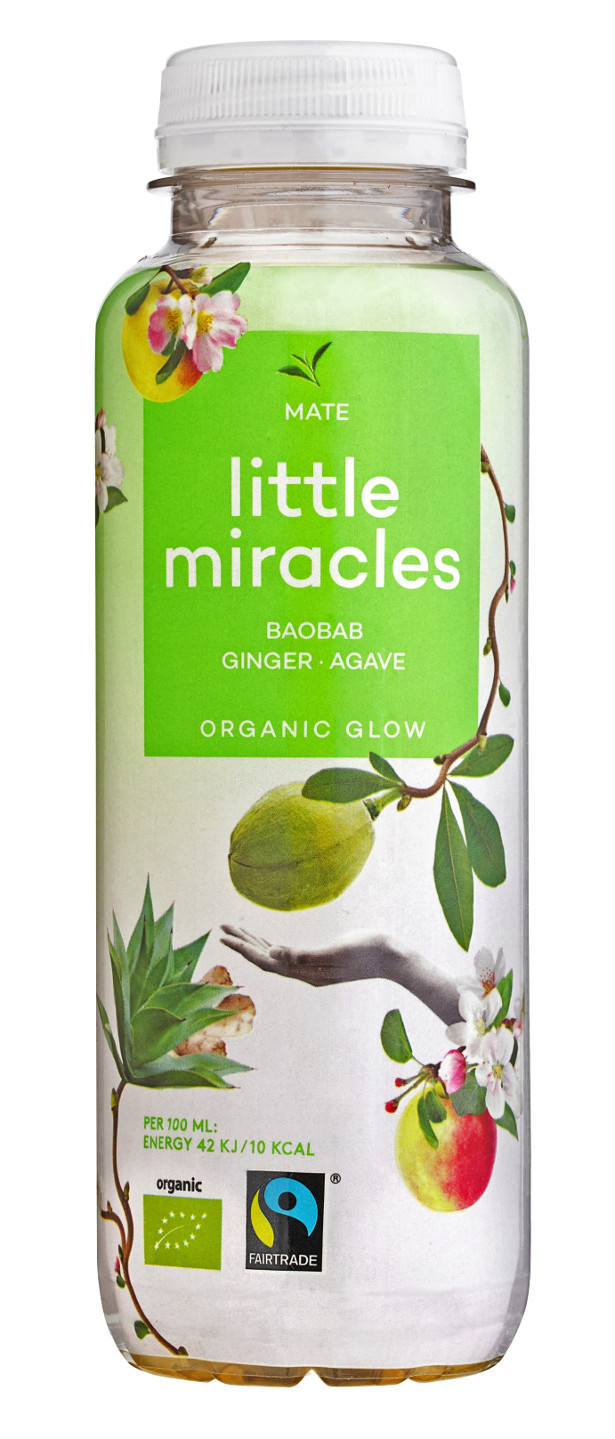 It's £1.39 and available from Tesco. Find a Jpeg image attached and find out more at drinklittlemiracles.com.
Penguin Random House Children's
International Women's Day Round-Up
March 8th 2018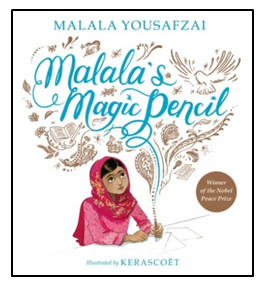 100 years have passed since women were first allowed to vote in the UK, but we still have a long way to go towards gender equality.
We at Penguin Random House want to give young readers access to new feminist icons and ideas: female authors and artists to be inspired by, women-centred stories to learn from, fantastic heroines to befriend. From time-travellers to detectives, supermodels to superpowers, this diverse collection includes something for everyone. This is our round-up of the best fiction and non-fiction books for raising the next generation of feminists.
Pre-school
Pub. date: 17 October 2017
Price: £12.99 | Format: HB
Age: 5+ | Imprint: Puffin
ISBN: 9780241322567
Malala's Magic Pencil by Malala Yousafzai, illustrated by Kerascoët
Malala is an inspiration to girls and women around the world and in this beautifully illustrated autobiographical picture book, she brings her story of empowerment and hope to a younger audience.
As a child Malala used to dream about a magic pencil she could use to solve problems like the smell of the rubbish dump near her home and to make her family happy. But as she grew older, she saw a world that needed fixing – and as Malala began to wish for a better world she realised that even if she never found a magic pencil, she could still work every day to make her wishes come true.
Pub. date: 1st March 2018
Price: £12.99 | Format: HB
Age: 5+ | Imprint: Puffin
ISBN: 9780241346839
Little Leaders: Bold Women in Black History by Vashti Harrison
Featuring 40 trailblazing black women from across the world and throughout history, this educational and inspiring book relates the true stories of women who broke boundaries and exceeded all expectations.
Debut author/illustrator Vashti Harrison pairs captivating text with stunning artwork as she tells the stories of both iconic and lesser-known female figures of black history: from nurse Mary Seacole, to politician Diane Abbott, mathematician Katherine Johnson to singer Shirley Bassey. Readers will find new heroes and role models with these women who did extraordinary things.
Pub. date: 5th October 2017
Price: £10.99 | Format: HB
Age: 5+ | Imprint: Puffin
ISBN: 9780141374024
Hortense and the Shadow by Natalia and Lauren O'Hara
A feminist fairy-tale seeped in Eastern-European culture, about a little girl who comes to hate her shadow.
"Through the black and wolvish woods,
through the white and silent snow,
lived a small girl called Hortense.
She was kind and brave, but sad as an owl because of one thing …
Hortense hated her shadow."
An enchanting fable with an important message about embracing all sides of yourself, beautifully told and illustrated by the O'Hara sisters – an exciting new pairing in the picture-book world.
Primary
Pub. date: 08/03/2018
Price: £12.99 | Format: HB
Age: 7+
Imprint: BBC's Children's Books
ISBN: 9781405929974
Doctor Who: The Day She Saved the Doctor: Four Stories from the TARDIS by Susan Calman, Jenny T. Colgan, Jacqueline Rayner, and Dorothy Koomson
A companion: explores time and space with the Doctor, gets into trouble with the Doctor, fights enemies with the Doctor and – more often than not – has to save his life…
Four fantastic new adventures with the Doctor, starring four favourite companions Rose, Sarah-Jane, Clara and Bill. Celebrating female sci-fi writers, readers, and fans, this collection will publish on International Women's Day, and is the first all-female authored collection of Doctor Who stories. It's the perfect way to prepare for the new series, which will feature Jodie Whittaker as the first ever female Doctor.
Pub. date: 30/01/2018
Price: £6.99 | Format: PB
Age: 9+ | Imprint: Puffin
ISBN: 9780241331163
A Wrinkle in Time by Madeleine L'Engle (film tie-in edition)
When Meg goes searching through a 'wrinkle in time' for her lost father, she finds herself on an evil planet where all life is enslaved by a huge pulsating brain known as 'It'. How Meg, her brother Charles Wallace, and her friend Calvin find her father makes this a very special and exciting mixture of fantasy and science fiction. We also meet the unforgettable trio of funny and mysterious guardian angels known as Mrs Whatsit, Mrs Who and Mrs Which.
It is a story bridging science and fantasy, darkness and light, fear and friendship. Over the last 50 years it has become a classic of children's literature and is beloved around the world. Bonus material in this edition includes a Q&A with the Madeleine L'Engle, and an Afterword by the author's granddaughter.
The new movie from Disney Studios out in March 2018 is directed by Ava DuVernay, making her the first African-American woman ever to solo-direct a movie with a budget of over $100 million. It has an all-star cast including Oprah Winfrey, Reese Witherspoon, and Mindy Kaling.
Pub. date: 04/01/2018
Price: £5.99 | Format: PB
Age: 6+ | Imprint: Puffin
ISBN: 9780141385709
Emmeline and the Plucky Pup by Megan Rix
Meet the leader of the Suffragettes – Emmeline Pankhurst – and a particularly plucky pup during a momentous time in history!
Alfie can't believe his luck when he is allowed to keep a tiny puppy he found abandoned on the street. Rascal is cute as a button and has lots of attitude, and Emmeline Pankhurst is thrilled that her ward Alfie has a new friend. Alfie and Rascal deliver messages between the Suffragettes as they organise their 'Votes for Women' campaign. But it's sometimes dangerous work, and it's not long before Alfie and Rascal find out the true cost of the fight.
Full of adventure, fascinating history, and lovely animals, this is the perfect read for young fans of Dick King-Smith and Michael Morpurgo.
Pub. date: 22/02/2018
Price: £5.99 | Format: PB
Age: 5+ | Imprint: Puffin
ISBN: 9780141377889
Mummy Fairy and Me by Sophie Kinsella
My mummy looks normal, like any other mummy . . . but she's not. Because she can turn into a fairy. She just has to shut her eyes tight, say 'Marshmallow' . . . and POOF! She's Mummy Fairy.
Ella's family have a big secret… her mummy is a fairy! She can do amazing spells with her computawand to make delicious cupcakes, create the perfect birthday party, and cause chaos at the supermarket. But sometimes the spells go a bit wrong and that's when Ella comes to the rescue!
Magic and mayhem in this sweet and funny new series from global bestselling author Sophie Kinsella, with charming illustratrations throughout from Marta Kissi.
Pub. date: 22/02/2018
Price: £1.00 | Format: PB
Age: 7+ | Imprint: Puffin
ISBN: 9780241323731
The Girl Who Thought She Was a Dog by Clare Balding (World Book Day Title)
Fennel and Twiglet are best friends. They do everything together, from curling up in their basket to playing fetch in the park. Twiglet understands Fennel like no one else, especially her life-long dream of winning Crufts.
There's just one problem: Fennel isn't a dog. And a girl can't win a competition for dogs, no matter how much she acts like one. Can she?
A brand new animal story especially written for World Book Day, from Clare Balding, bestselling author of The Racehorse Who Wouldn't Gallop. A funny, empowering book about being comfortable in your own skin, it will appeal to boys and girls alike.
Pub. date: 08/02/2018
Price: £6.99 | Format: PB
Age: 9+ | Imprint: Puffin
ISBN: 9780141373782
A Spoonful of Murder: A Murder Most Unladylike Mystery by Robin Stevens
When Hazel Wong's beloved grandfather passes away, Daisy Wells is all too happy to accompany her friend (and Detective Society Vice President) to Hazel's family estate in beautiful, bustling Hong Kong. But when they arrive they discover something they didn't expect: there's a new member of the Wong family. Daisy and Hazel think baby Teddy is enough to deal with, but as always the girls are never far from a mystery. Tragedy strikes very close to home, and this time Hazel isn't just the detective. She's been framed for murder!
The sixth book in the series takes the characters outside of the UK for the first time – readers will love exploring and learning about Hong Kong's culture alongside Daisy. The first in the series, Murder Most Unladylike, was the biggest middle-grade debut of 2014, winning the Waterstone's Children's Book Prize (Young Fiction category).
Pub. date: 01/03/2018
Price: £6.99 | Format: PB
Age: 9+ | Imprint: Puffin Classics
ISBN: 9780141377612
Pollyanna by Eleanor H. Porter (Puffin Classics Re-Issue)
As soon as Pollyanna arrives in Beldingsville to live with her strict and dutiful maiden aunt, she begins to brighten up everybody's life. The 'glad game' she plays, of finding a silver lining in every cloud, transforms the sick, the lonely, and the plain miserable – until one day something so terrible happens that even Pollyanna doesn't know how to feel glad about it.
Pollyanna is one of six Puffin Classics being reissued by Penguin Random House Children's Books, in a stunning new series design by contemporary, up-and-coming designers.
Pub. date: 01/03/2018
Price: £6.99 | Format: PB
Age: 12+ | Imprint: Puffin Classics
ISBN: 9780141330167
Pride and Prejudice by Jane Austen (Puffin Classics Re-Issue)
When two rich young gentlemen move to town, they don't go unnoticed – especially when Mrs Bennett vows to have one of her five daughters marry into their fortunes. But love, as Jane and Elizabeth Bennett soon discover, is rarely straightforward, and often surprising. It's only a matter of time until their own small worlds are turned upside down and they discover that first impressions can be the most misleading of all.
This edition features a behind-the-scenes journey, including an author profile, a guide to who's who, activities and more.
Jane Austen's beautifully observed romantic comedy, specially abridged for Puffin Classics. Pride and Prejudice is one of six Puffin Classics being reissued by Penguin Random House Children's Books, in a stunning new series design by contemporary, up-and-coming designers.
Teen / Young Adult
Pub. date: 22/02/2018
Price: £12.99 | Format: PB
Age: 12+ | Imprint: Penguin
ISBN: 9780241328828
Misfit by Charli Howard
When Charli, though medically underweight, was fired by her modelling agency for being too big, she decided she'd had enough. She used her platform for good and spoke out about the senseless standards of the modelling industry, whose images influence young women and girls all over the world. Now, Charli is comfortable in her skin for the first time ever, working as a plus sized model in New York. In this YA memoir, she shares her journey, from anorexic and bulimic teenager to happy, healthy twenty-something.
Charli Howard is a model and body positivity ambassador. When she was fired, she wrote a powerful letter to her former modelling agents which went viral. She has used that platform to create The All Woman Project, a charity which goes into schools to educate about body image and mental health issues.
This is the book Charli wishes her teenage self could have read – where she learns the hard way that being thin won't make you happy, and that one size definitively does not fit all.
Pub. date: 11/01/2018
Price: £7.99 | Format: PB
Age: 12+ | Imprint: Penguin
ISBN: 9780141367002
Wonder Woman: Warbringer (DC Icons #1) by Leigh Bardugo
Wonder Woman will become a legend, but first she is Diana, Princess of the Amazons. And her fight is just beginning…
After the huge success of blockbuster film Wonder Woman last summer, this highly anticipated interpretation tells the origin story of DC's most famous feminist. Written by the #1 New York Times bestselling author Leigh Bardugo, Warbringer is packed with wit, action, and adventure, and features a protagonist who stays relatable whilst having all the might of a true superheroine.
Warbringer is the first in four brand new fantasy novels, where the origin tales of DC Super Hero icons are written by critically acclaimed, bestselling young adult authors. The others are Batman by Marie Lu (January 2018), Superman by Matt de la Peña (May 2018), and Catwoman by Sarah J Maas (September 2018).
Pub. date: 31/08/2017
Price: £6.99 | Format: PB
Age: 12+ | Imprint: Puffin
ISBN: 9780141387376
The Truth and Lies of Ella Black by Emily Barr
Ella Black seems to live the life most other seventeen-year-olds would kill for until one day, telling her nothing, her parents whisk her off to Rio de Janeiro. Determined to find out why, Ella takes her chance, searches through their things, and realises her life has been a lie.
Unable to comprehend the truth, Ella runs away, to the one place they'll never think to look – the favelas. But there she learns a terrible secret – the truth about the deepest darkest side of herself…
This second novel from Emily Barr is a race-against-time thriller and a true coming-of-age story. It explores the highs and lows of first love, all set under a blazing Rio sun.
Lemon Water, Hydration, and Gratitude
Lemon water, plain water, and Gratitude have so many benefits that you need to implement them into your daily regimen if you want to live a healthier lifestyle.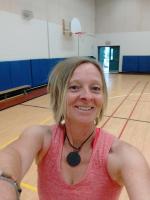 Upon first waking, instead of reaching for coffee as your, "Go-To", morning beverage, grab a mug, squeeze in half a lemon and fill it with warm water. Now drink up while still warm.
If you've had the recommended 6 – 8-hours of sleep – which your body requires for optimal tissue repair and muscle growth during physical exercise – then you wake up dehydrated and we all know that your body requires water to properly function. By drinking lemon water, not only are you re-hydrating your body, but your metabolism and the removal of toxins in your body are increased. It's important to also point out that lemons contain Vitamin C, which your body needs for a healthy immune system, removal of LDL Cholesterol, and in aiding your body with the absorption of Iron.
So you're off to a good start by beginning your day with a mug of warm lemon water. Remain hydrated by consuming anywhere between 2 – 4-liters of water – pending on your activity levels and your weight.
Which brings me to Gratitude. This has become an overused word and has lost its validity in many ways.
Gratitude goes beyond simply saying, "Thank you" or acknowledging the things you are grateful for. Gratitude needs to be fully felt inside your gut and full-heartedly have meaning attached to it.
Think about the lemon water you drank this morning. If it wasn't for the farmers who grow the lemons, the water systems that bring fresh, clean water into your home, or your stove and kettle you used to warm up your water, you would not have been able to enjoy this beverage.
We take for granted these things – the luxuries we have – and when do you actually stop to think twice about truly being grateful for this? Probably never.
Do you have the use of your legs that got you out of bed this morning? Your ears that heard your alarm go off? Your eyes to see the sunrise and read this article? Your hands to turn on the water tap, fill the kettle, place in on your stove, and turn on your stove to heat up your water? Your brain to enable you to think and have an opinion? The ability to be able to play sports?
I want to leave you with this one thought, "Every day acknowledge one thing you are truly heartfully grateful for and by doing so your world around you becomes more appreciated and blessed".
I am available for further questions and/or submissions for any other guest blogging directly at 226 749 3982.
My website is, http://www.bodybusiness.ca/
Super Bowl Party at Greenwood (kicks off at 9pm on Sunday 4th February – 5am on Monday 5th February)
Touchdown in London to catch all of the action from one of America's most anticipated annual sporting events, the Super Bowl, at the capital's premier Pub and Sports Lounge, Greenwood.

Located directly opposite Victoria Station, Greenwood will be bringing all the excitement, drama and buzz of the game live from Minneapolis, Minnesota. Two dedicated bars, 16 large viewing screens and the Super Bowl deal which gets you a burger – opt for either; double cheese, smoked BBQ short rib, buttermilk chicken or falafel and halloumi – and a beer for just £15. Stone-baked pizzas, sharing platters and more will also be available from the kitchen, which will be staying open until 3am!
The event is free to attend and starts at 9pm. The package can be pre-booked in advance here which guarantees entry, walk-ins are also welcome, however seating will be allocated on a first come first served basis.
Scrum down for the Six Nations at Broadleaf, Greenwood and Long Arm Pub & Brewery
The Six Nations rugby is back on Saturday 3rd February – 17th March, and if you haven't managed to secure a ticket to the games, catch all of the action at Greenwood, Victoria's premier Pub and Sports Lounge; head to the City's latest watering hole, Broadleaf; or grab a pint or stein of craft beer at Long Arm Pub & Brewery on Worship Street.
On match days, all venues will be offering a tempting Six Nations deal alongside a buzzing atmosphere. From the moment the whistle blows, dive into any burger such as the Shorthorn double cheese; buttermilk-fried chicken; or the scallop and shrimp with Thai slaw, washed down with a refreshing beer, for just £15.
Boasting 16 large screens at Greenwood, five at Broadleaf and two huge projector screens at Long Arm Pub, there'll be no scrummaging about to get a view of all the action; and when half time hits, why not challenge friends to a game of pool or Shuffleboard – the latest pub game sweeping the city.
Lush gorgeous lawns, the breezy shade of an old oak tree, the songs of birds flitting from branch to branch – this is the setting for an idyllic meal. As is a blanket spread between two lawn chairs at the beach or an old picnic table next to the park swing set.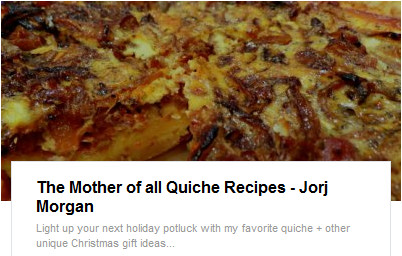 Whatever the setting, whatever the time of year, a lunch is not a lunch unless you take it outdoors. The recipes in SUNDAY BEST DISHES are meant to spark your desire for alfresco dining. Take this portable quiche recipe on your next camping trip – all the other campers will crowd around YOUR cooler! Find hundreds of family style recipes on jorj.com.
Smoked Gruyere Cheese Tart
with Spinach and Bacon
MAKES 6 TO 8 SERVINGS
This savory tart is the perfect dish for an outdoor picnic brunch table. You can bake it in advance and serve it the next day at room temperature.
1 (9-inch) prepared pie crust
½ pound bacon, cut into 1-inch pieces
1 tablespoon olive oil
1 tablespoon unsalted butter
1 medium yellow onion, peeled and finely diced, about 1 cup
1 tablespoon balsamic vinegar
1 pound fresh spinach leaves, about 4 cups (or substitute with 10 ounces frozen spinach, thawed and drained)
1 teaspoon dried Herbs of Provence
8 ounces smoked Gruyere cheese, grated, about 1 cup
4 large eggs
½ cup heavy whipping cream
1 teaspoon kosher salt
1 teaspoon coarse black pepper
½ teaspoon ground nutmeg
Preheat the oven to 400°. Unroll the pie crust and press into a 9-inch fluted tart pan with removable bottom. Pierce the bottom of the pie crust with a fork. Bake until the pie crust is golden, about 9 to 12 minutes.
Cook the bacon in a skillet, over medium high heat, until crisp. Remove the bacon with a slotted spoon and drain on paper towels. Pour off the bacon drippings.
Heat the olive oil and butter in the skillet, over medium high heat. Cook the onion until soft, about 5 minutes. Drizzle with balsamic vinegar and cook for 4 to 5 minutes more. The diced onion should be golden and slightly syrupy. Transfer to a bowl. Add the spinach and cook until just wilted, about 5 minutes. Season with Herbs de Provence and set aside.
Carefully slide the baked tart shell onto a baking sheet. Sprinkle the bacon onto the bottom of the baked tart shell. Cover the bacon with grated cheese. Cover the cheese with the caramelized onion. Spread the spinach over the top. Whisk together the eggs and cream, and season with salt, pepper and nutmeg. Carefully pour this mixture over the ingredients in the tart. Place the baking sheet with tart into the oven. Bake until the egg mixture puffs and is golden, about 30 minutes.
If not serving immediately, cool the tart to room temperature. Wrap the tart in plastic wrap and refrigerate. Bring to room temperature before serving.
Jane Edna Stravens teaches readers the value of silence in new book
'Shirley And Her Friends The Dolphins' unveils tale full of teeming virtues to live by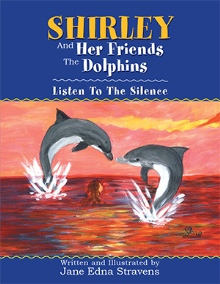 The love for children, nature, and animals prompted author Jane Edna Stravens to tell another wonderful tale teeming with virtues children and adults can surely benefit from. "Shirley And Her Friends The Dolphins" (on www.amazon.co.uk and any other online stores) teaches readers how to value silence so as to hear the voice of God.
This story follows a little girl named Shirley who does not want to talk because she had to listen to the silence and keep a secret until it was time for her to reveal it. Shirley kept having the same dream over and over again that some dolphins were waiting for her near the beach of Takamaka with a secret. By keeping her silence and by listening intently, Shirley was able to hear God = communicate through the dream in order to tell her a message and ultimately lead her to the dolphins and their secret of dolphin therapy and cure.
A delightful tale that teaches the importance of listening to that tiny voice inside which Stravens refers to as God's message for us and the courage to follow it amidst challenges is this book's primary message. Spiritually enlightening, the story of "Shirley And Her Friends The Dolphins" serves as an entertaining reminder for readers to listen and value silence in order to hear God and his special message. Visit her website: www.janeednastravens.com
About the author
Jane Edna Stravens was born in the Seychelles. She devotes her time to volunteer work. She has a bachelor's degree in theology and works with children, teaching catechism and the arts. Her love for them has pushed her to dedicate this novel to them, and Jane is also helping children in need. Once upon a time, Jane was Miss Seychelles and Miss World Finalist at the Albert Hall of London.
suggestic.com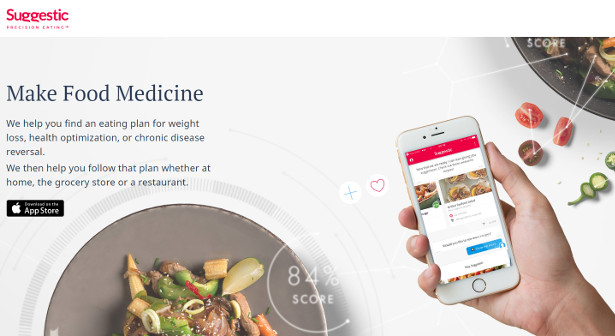 A Precision Eating service that uses artificial intelligence and augmented reality to help people make optimal food choices for weight loss, disease prevention and health management by combining personal preferences with behavioral cues and the latest nutrition science.We have also engaged major players in the healthy eating arena. These renowned doctors and health advocates have contributed diets, meal plans, and easy-to-understand medical whys and hows. There are more than 30 specialized eating plans to choose from, including one from Dr. Mark Hyman, a New York Times best-selling author and creator of The 10-Day Detox Diet.
Clever Folding Travel Hangers to Take Everywhere Every Time
You arrive at your Vacation hotel to find only 3 hangers between 2 people in the closet. You unpack on a 14 day luxury Cruise to find there are only 5 hangers for your clothes. You trek to your hiking Cabin or Lodge to find nowhere to hang your wet clothes to dry. Sound familiar?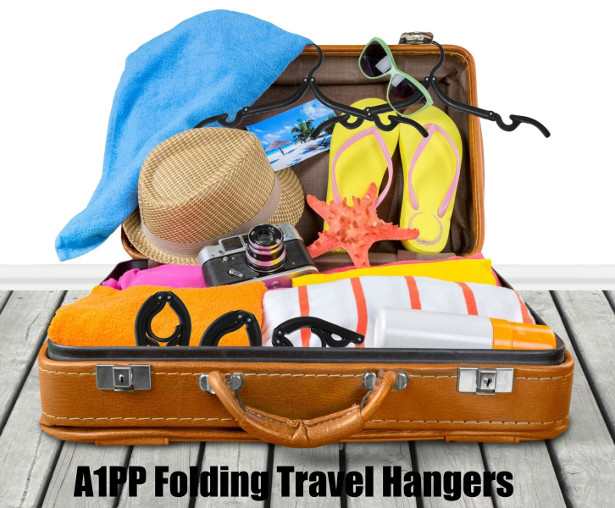 A1 Premium Products has released the A1PPHandy Travel Hangers Set – a pack of 8 clever folding light weight travel hangers to solve the problem. Moulded from quality black plastic with a non-slip finish, hang silk, flimsy or slinky garments with confidence and they won't slip off and end on the floor. And each hanger has grooves and indents, convenient for hanging camisoles, swimsuits and underwear and handy for hanging a few garments to dry overnight in a hotel bathroom.
The hangers are small and light enough to carry in your carry-on, handbag or briefcase.
Slip into the corner of a suitcase or inside shoes; tuck some into a backpack or overnight bag. They weigh almost nothing and will not affect a baggage weight limit.
Easily hold 5lbs of clothing like sweaters, jackets, blazers so sturdy construction.
Folded size of each is a tiny 5" x 2.75" wide. The first unfold fits asChildren's Clothes Hanger or Baby Clothes to 5.5" x 9" wide. Then unfold to full Adult Clothes size of 7" x 16" wide. Pack of 8 folds into a 9" x 3" x 2.75" parcel when stacked.
A thoughtful gift idea for College students and travelers, and essential for every business trip and vacation. And theA1PP Handy Travel Hangers Set includes a bonus download eBook of '77 Vital Travel Tips' the industry does not tell, when purchased fromHandyTravelHangers.com or Amazon at http://bit.ly/HandyTravelHangers Don't leave home without them.
A set of 8 Hangers is $14.95
Basting Sauce Pot…
Everybody enjoys BBQ parties during Summer but grilling can often be messy with marinades and sticky sauces dripping from basting brushes. And don't flying bugs just love dropping into those gooey basting sauces.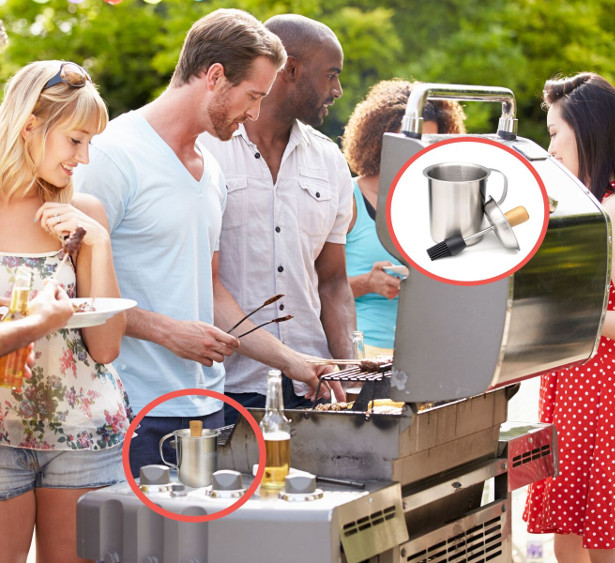 A1PP have developed the perfect solution. A stylish stainless steel BBQ Sauce Pot with integrated Silicone Basting Brush lid – the perfect BBQ accessory.
The ingenious stainless steel pot holds up to 16 ounces of a favorite marinade or melted butter, keeps a basting sauce not only warm but due to its clever lid design, also protects the contents from unwanted flying insects falling in. Because the brush is attached to the underside of the lid, there is no mess or dripping sauce from a brush laying around attracting more bugs and grunge; just pop it back in the pot. The lid is curved to shield the hand from heat and the bamboo lid handle stays cool to the touch, so it's easy to open and close the pot even while the contents are boiling hot.
The product can be viewed on Amazon onhttp://bit.ly/SaucePotBastingBrush and includes a bonus downloadable eBook of"The 31 Best Barbecue Recipes" with each Amazon purchase of$29.94 and it is packaged in a box for easy gift giving.
A1 Premium Products is an Australian company who design and manufacture 'problem solving products' of high quality and integrity.
No More Burned Little Legs From Hot Buckles and Overheated Children In Hot Car Seats
Yes – no more screaming children with leg burns from blistering car seat buckles or tantrums when a child refuses to get into a hot car seat. And no more blinding glare from hot sun though the car windows or burnt hands on your car steering wheel.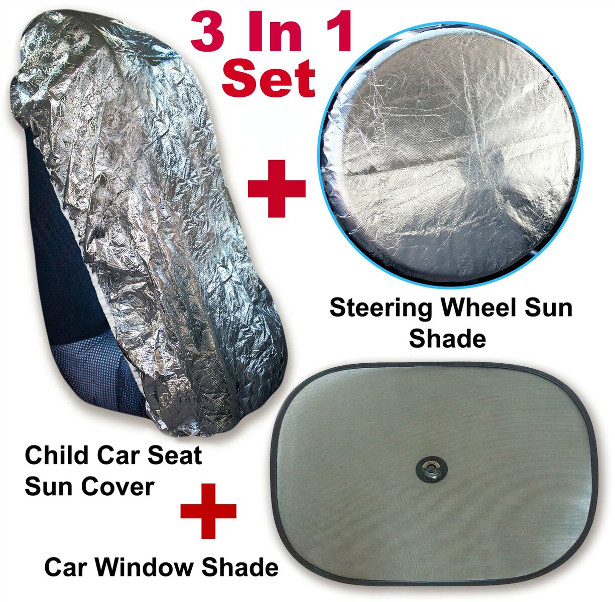 A1 Premium Products has released aChild Car Heat Beater Pack of 3 essential products this Summer: a Child and Baby Car Safety Seat Heat Reflector Cover, a Mesh Window Shade and a Steering Wheel Heat Reflector; a Pack of 3 Car Heat Beating products in time for Summer.
• The baby and child car seat heat reflector cover is quick and easy to apply and slips easily over any child car seat; front or back facing and keeps it cool and comfortable. Also fits any baby car capsule.
• The anti-glare woven mesh window shade protects a child from blinding glare through car windows and installs simply with a suction cup.
• The car steering wheel heat reflector cover is the answer to the 'too hot to touch' car steering wheel and keeps the parent happy.
• All three products are universal fit
The fabric of the seat cover and steering wheel cover is a light weight, premium quality reflector material and both items scrunch up and secure with an attached elastic loop for easy storage. The window shade is a quality mesh fabric, so no harmful PVC adhesive cling film product is near a child.
No parent should spend another Summer without this Child Car Heat Beater Pack. Their child will love them for it.
The Pack retails for $29.95 and is available for immediate delivery on Amazon – Go to Amazon onhttp://bit.ly/CarHeatBeaterPack
A1 Premium Productsdesign and manufacture 'problem solving products' of high quality and integrity. All products are available on Amazon.com at http://bit.ly/A1AmazonStore so are easily accessible.

Get bright and organised for 2018 with your very own Personalised Bicolour Leuchtturm Notebook from www.urbancottageindustries.com.
NEW for this year, and available in a sophisticated interplay of colours, each notebook (approx A5 size) comes with quality ink proof numbered pages, two contrasting ribbon bookmarks and an elastic closure strap.
All can be permanently embossed with a name or short message, using traditional hot metal typography on one of the world's last operational typesetting machines – at no extra cost. Whether it's Bailey's Brilliant Ideas, Hannah's Hopes and Dreams, or Freddie's Fantastic Thoughts, simply enter your preferred text online and your book will be delivered straight to your door the following day.
Bicolour Personalised Leuchtturm Notebooks (Lime with Orange, Azure Blue with Lime, Army Green with Pink, Anthracite Grey with Light Blue and Sand with Orange)
£19.20 including next working day delivery.
Available from www.urbancottageindustries.com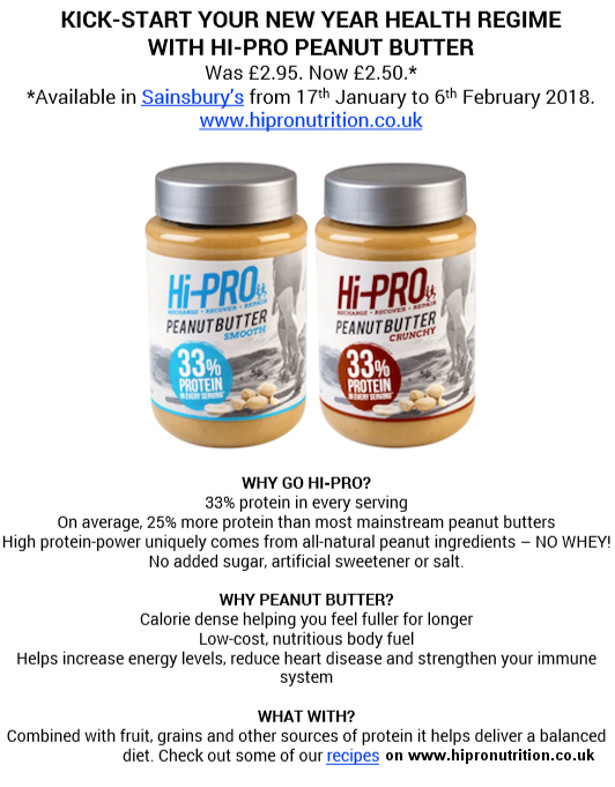 National Financial Fitness (NFF)
Getting ahead: Financial goalsetting for teenagers E book
Wake up to your Dreams coaching package
http://www.financialfitness.com.au/online-store.html
Your Money Mistress (YMM)
Any of the products and services on this page https://yourmoneymistress.com/online-products/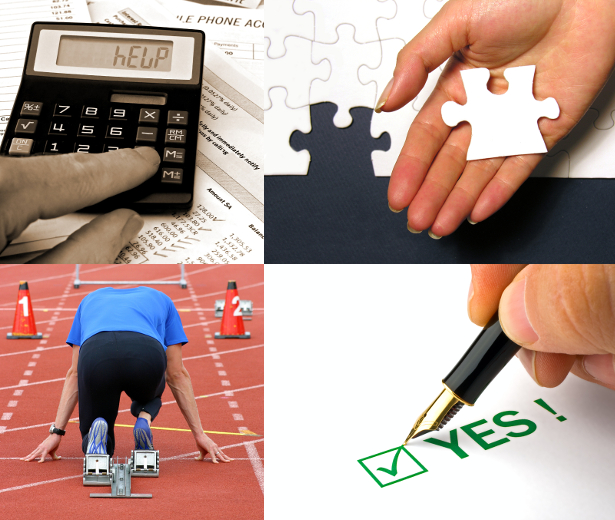 Whip your wallet into shape!
Have you made New Year resolutions around money? Have you written a list of steps required to achieve those goals? If not, why not? Unless you're one of the 6% that will be financially comfortable at retirement may I suggest you put as much effort into planning what will be the longest holiday of your life (i.e. retirement), as you do your job.
Many people have written To Do lists at work but their personal life doesn't get the same respect. Unfortunately it's generally not until nearing retirement that people take notice of their financial health and become concerned. 10 years from retirement you only have 120 monthly pays left, and a remaining mortgage of $100,000 can take 10 years to pay off.
So how can we enjoy peace of mind knowing we have "enough", that we've escaped financial bondage?
Step 1: Become aware
Do a budget realising this is fluid. Yes you've heard this before but have you actually done it? Have you recorded for 3 months to get a realistic view?
Before seeing someone I have them do a quick budget so they have an idea of their surplus or deficit. Then, what's surprising for them is how the simple act of recording helps with confidence to make changes, especially if their estimates were way out.
Step 2: Work out your endpoint
Next, work out what you want your retirement budget to look like. What size nest egg do you need to provide that retirement income?
Step 3: Create milestones between your Start point and Endpoint
1. Allocate 15 minutes per week to your finances
2. Use online financial calculators to determine how quickly you can eliminate debt and accumulate savings
3. Make it fun! This way you'll keep doing it. Do it in the breaks between watching the rugby and celebrate milestones.
While this is a quick overview remember more money rarely solves a money problem. For more resources go to www.yourmoneymistress.com or www.financialfitness.com.au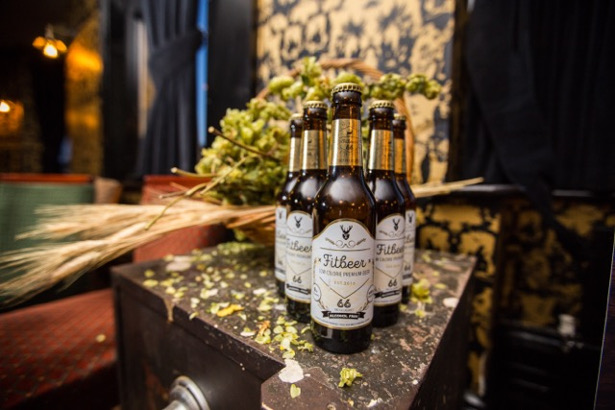 FitBeer is a classic, artisan lager, that's alcohol-free. Crisp and refreshing in taste, it has a perfect balance of subtle hops and pleasant malt flavours, with gentle carbonation and a delicious nectar finish. Made with 100% natural ingredients, all sourced within 20km of the 500-year-old Bavarian brewery.
As well as being only 66 calories a bottle (less than half its alcoholic equivalent), FitBeer is also vegan, rich in Vitamin B12 and full of folic acid.
Winter essentials from global technical clothing company, Helly Hansen.
· CREW INSULATOR JACKET (SRP £ 130.00)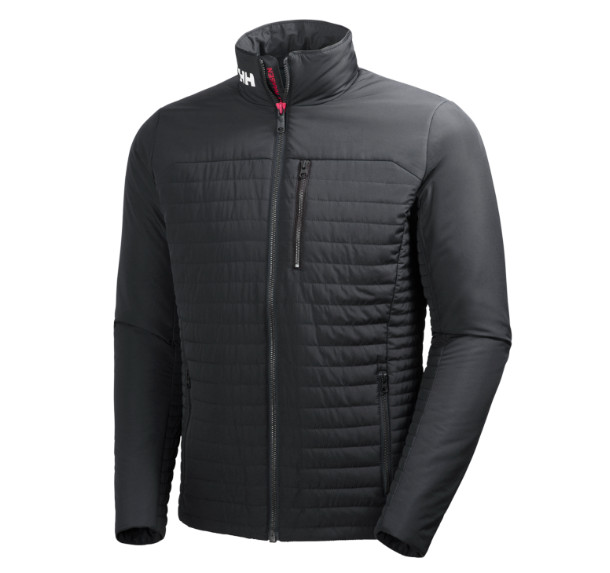 https://www.hellyhansen.com/en_gb/crew-insulator-jacket-54344
Lightweight insulator jacket inspired by HH's iconic design. Wind and water repellent fabric paired with Primaloft® Black insulation for light protection from the elements. Provides comfort and warmth in winter underneath a hardshell jacket or can be worn as a stand-alone item.
· ELEVATION SHELL JACKET WITH LIFE POCKET+™ (SRP £ 500.00)
https://www.hellyhansen.com/en_gb/elevation-shell-jacket-65589
The award winning Elevation Shell Jacket takes protection, performance and comfort to a new level. This durable shell jacket is developed and tested by HH's professional free skiers to meet your most demanding needs, Helly Hansen have upgraded it with a Life Pocket+™ to preserve your battery life span on your mobile phone in cold weather. It is built around a Helly Tech® Professional 3L fabric with a new FLOW membrane enabling an unparalleled breathability and protection, in combination with our innovative H²Flow™ venting system it dramatically improves your comfort and will make sure to keep you dry, warm or cool depending on the conditions and intensity.
· NJORD PARKA (SRP £ 350.00)
https://www.hellyhansen.com/en_gb/njord-parka-53147
The Njord parka will keep you warm in style on a cold winter day. Lined with a mix of pile and Primaloft® Black insulation and combined with cool, masculine details and zippers this will be an everyday favourite. In addition Helly Tech® Protection fabric combined with strategically taped seams make sure to keep you dry and comfortable even if it gets a bit wet. There is also enough pockets to store all your essentials.
· KILLARNEY PARKA (SRP £ 200.00)
https://www.hellyhansen.com/en_gb/killarney-parka-53070
A longer cut Parka with cargo pockets and Primaloft insulation to keep you warm this winter. Waterproof, windproof and breathable.
Lifa® Merino Seamless Half Zip Baselayer (SRP £80.00)
https://www.hellyhansen.com/en_gb/hh-lifa-merino-seamless-1-2-zi-48319
The fully re-designed line of synthetic and merino wool layers will keep users performing at their best. This baselayer combines the warmth of 100% Merino wool with Helly Hansen's Lifa® technology – which wicks moisture away from the body quicker than any polyester top on the market. Featuring seamless construction to ensure maximum mobility alongside the top's breathability and comfort.
· HH LIFA MERINO CREW (SRP £ 65.00)
https://www.hellyhansen.com/en_gb/hh-lifa-merino-crew-48316
HH LIFA® MERINO is HH's warmest baselayer, perfect for any type of activity in cold weather. A unique 2-in-1 baselayer with 100% merino wool combined with Lifa® Stay Warm Technology in a 2 layer construction. HH Lifa® MERINO delivers all the great benefits of merino wool fibres plus the unique properties of technical Lifa® fibers.
· HH LIFA MERINO PANT (SRP £ 65.00)
https://www.hellyhansen.com/en_gb/hh-lifa-merino-pant-48320
The perfect companion to both of the baselayer tops above.
· Wool Knit Beanie (SRP £30)
https://www.hellyhansen.com/en_gb/wool-knit-beanie-68071
Made of super comfortable and warm wool, this knitted beanie also carries a great classic look with its knit pattern and optional pom-pom.
· Ridgeline Beanie (SRP £25)
https://www.hellyhansen.com/en_gb/ridgeline-beanie-67150
This retro beanie is made from a soft, itch free blend of acrylic and spandex that stays dry on powder days, comfortable and keeps your head warm. Throwback features include a textured knit construction, 3-inch rib-knit cuff and pom-pom styling.
Any fitness fanatics perfect gift – the MBX MAT from LES MILLS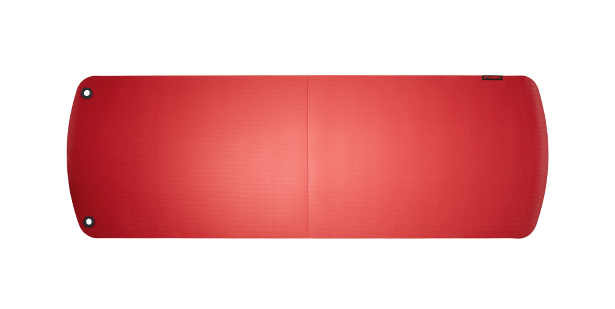 For those who just can't get enough of fitness whether it be pumping iron, running or yoga, Les Mills International has revealed the perfect Christmas present for you. Add the Les Mills MBX MAT to your lists this December to experience the best possible exercise experience no matter what your preference.
The MBX MAT is designed to improve your workout for both mind and body. Invest in only one mat for all your club needs, the multi-purpose mat makes it perfect for any fitness session. Engineered to withstand fast paced group fitness, whilst also delivering maximum comfort in your yoga zen mode, the MBX MAT has you covered.
Made from environmentally friendly high density eco-PVC, the mat consumed less energy in production and is easy to recycle. The mat offers confident grip in all conditions. The dual-sided design allows for optimum balance and stability no matter what you're training. The grey side has anti-slip coating that gives you ultimate security even when wearing shoes whilst the red side is ideal for yoga-style workouts.
Body alignment and target zones aid accurate movement to improve workout performance. The mat folds easily in half, protecting you from impact in HIIT workouts. Roll, fold or hang, making the product easy to be stored no matter where you are.
The MBX MAT is made to withstand the hard work of every Les Mills workout, whether you love BODYPUMP or CXWORX the MBX MAT will withstand the demands of any club environment. Get your hands on an MBX MAT this Christmas for £42.00 + delivery from https://shop.lesmills.com/tech/les-mills-mbx-mat.
GNC, the leaders in selling health and nutrition-related products, have officially furthered their dive into the beauty space — Zea Skin Solutions!
ZSS has long acknowledged that traditional topical skincare products do not penetrate far enough into the skin to provide fast results for clear or radiant skin. This nutrition-focused skincare line works to address these issues rapidly by using naturally-derived ingredients.
ZSS CLEAR SKIN: This all-inclusive approach manages breakout-prone skin as these supplements detoxify and balance your skin while locking in moisture.
ZSS RADIANT SKIN: These supplements will lock in moisture and reduce the appearance of fine lines/wrinkles while protecting you from damaging environmental aggressors.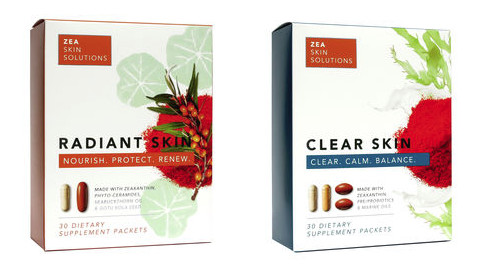 CURAPROX, the Swiss oral health professional, is excited to announce the launch of the NEW Black Is White To-Go Gum — chewing gum with activated charcoal which whitens, cleans and re-mineralizes teeth.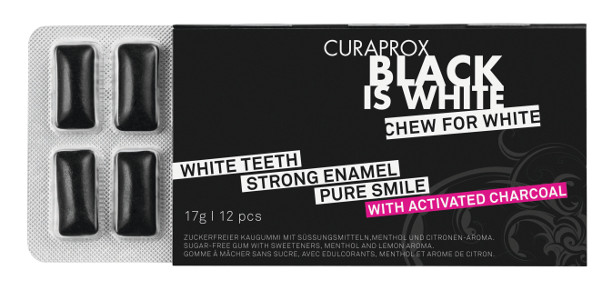 In addition to charcoal, it offers incredible ingredients like Hydroxylapatite which remineralizes and strengthens enamel and Xylitol – an actual sugar that prevents decay! The gum is also vegan friendly, comes in a refreshing lemon-mint flavor and lasts for hours – a must have for between brushing and meals.
KEY BENEFITS:
• Fresh Breath
• Whitens Teeth
• Vegan Friendly
• Contains 12 pieces
• The best thing is that there's plenty of good stuff in this chewing gum. Activated carbon removes discoloration and makes teeth whiter without damage. Hydroxylapatite fills holes that are beginning to form and re-mineralizes dental enamel. Glucose oxidase ensures a balanced oral flora and has an antibacterial effect. And xylitol offers protection from cavities as well as a sweet taste.
*Launching February 2018 for $6.95 at www.curaprox.com and fine retailers nationwide.
CURAPROX is the pioneering expert in oral healthcare and the oral health brand of Curaden International AG based in Kriens, Switzerland. Since 1972 and in collaboration with dental professionals in teaching, research and practice, CURAPROX has been developing oral hygiene tools that are as gentle and effective as possible and serve one purpose only: to keep teeth healthy for a lifetime.