Nunbelievable, a mission-based baked goods company that donates a meal for every cookie sold. www.Nunbelievable.com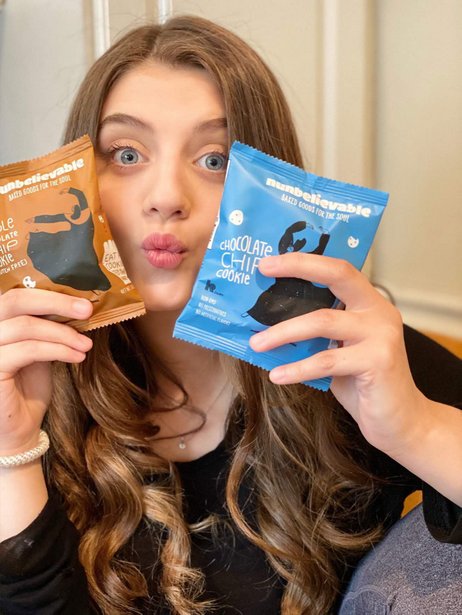 Nunbelievable cookies are a great present for people of all ages to enjoy!
Each cookie is packaged individually, made with better-for-you non-GMO ingredients, making it a perfect snack for students to pack for lunch or after school.. Not only are they delicious, but they make a difference! They have been able to donate over 100,000 meals to partner soup kitchens across the country thus far.
The cookies are 3-ounces each, and come in four flavors: Chocolate Chip, Peanut Butter, Oatmeal Raisin, and Double Chocolate Chip (Gluten Free) for those with dietary restrictions. All the flavors have been well loved, as seen on the hundreds of reviews on their website. They offer two size varieties: a 6-pack at $17.99, a 12-pack at $29.99, as well as a monthly subscription option.