OPTIMUM NUTRITION FUELS MORNINGS WITH THE LAUNCH OF BREAKFAST RANGE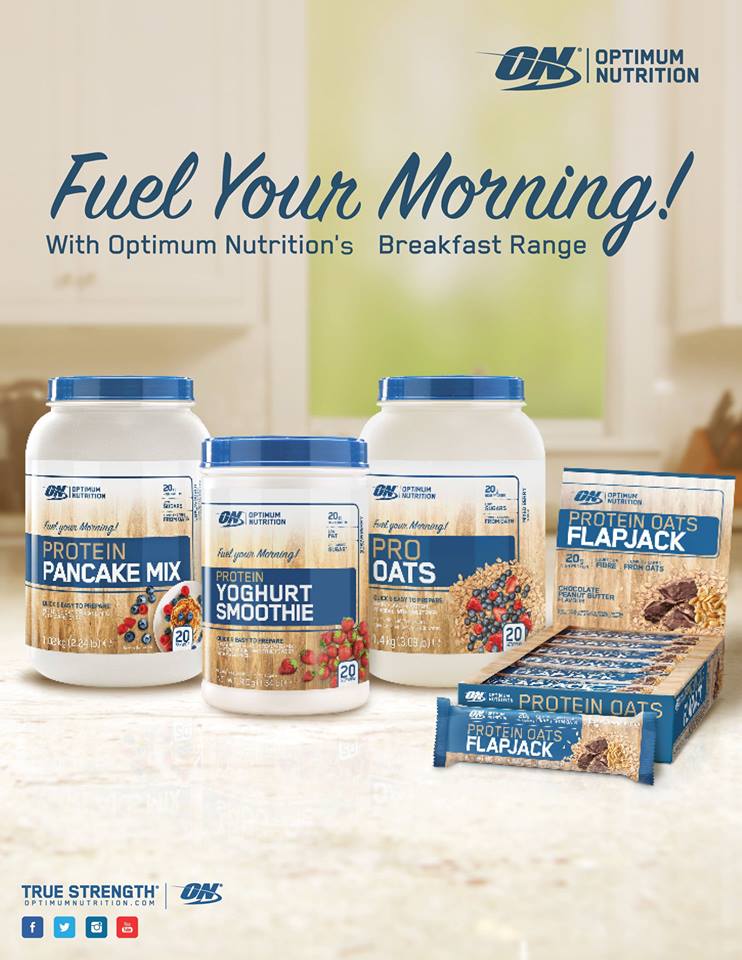 Optimum Nutrition, the global performance nutrition leader has announced the arrival of a brand new breakfast range designed to help make healthy fitness focussed and protein-rich breakfasts easy to prepare.
The introduction of Optimum Nutrition Protein Yoghurt Smoothie, Pro Oats, Protein Pancake Mix and Protein Oats Flapjack have shaken up morning routines by offering consumers convenient breakfast options to boost protein intake in the morning and help fuel active lifestyles.
The new range offers favourite breakfast staples with added nutritional benefits, with each product serving containing 20 grams of protein. The addition of protein, primarily premium whey protein, provides all the essential amino acids and also helps promote muscle recovery . The use of oats as a complex carbohydrate for post morning workout or to fuel an active day ahead.
Each Protein Oats Flapjack contains 20 grams of premium protein, complex carbohydrate from oats, and fibre. Available in three flavours; Blueberry, Chocolate Peanut Butter and Banana Yoghurt, the Protein Oats Flapjack is a satisfying on-the-go breakfast that will help fuel you and keep you on track with training targets.
The Protein Yoghurt Smoothie, available in classic yoghurt flavours strawberry and vanilla, is the ideal breakfast for those seeking to increase their protein intake. Without the need of a blender and a fridge full of ingredients, the easy-to-mix formula can be prepared in a shaker or mixed in a glass to create a creamy smoothie with no added sugar.
ON's new Protein Pancake Mix allows you to treat yourself in the morning without compromising your nutrition goals. Simply add water to the mix before putting into the frying pan and you have a delicious protein-rich breakfast that is low in sugar, includes complex carbohydrates and protein.
Lastly, the instant Pro Oats Protein Porridge is ready to serve in just two minutes, offering a quick and tasty protein-rich breakfast available in either Mixed Berries or Chocolate flavour.
UK Team ON athlete Shaun Stafford said "We all know how important breakfast is, especially if you are training hard or have a busy day! The new Breakfast Range from ON is not only high in protein and nutritionally balanced; it also tastes amazing and is incredibly convenient.
Not everyone has loads of time in the morning, so the new Optimum Nutrition Breakfast range offers fast nutritious and great tasting options to set your day up right."
Benoit Batard, EMEA International Marketing Manager for Optimum Nutrition said; "Optimum Nutrition has been setting the standards in performance nutrition for 30 years and we believe our breakfast range does it again. Our consumers are looking for even more versatile, convenient and delicious ways to stay on track with their nutrition goals from morning to night.
Now there are four more ways to fuel your morning with a protein-rich breakfast to grab and go or sit and enjoy.
The Optimum Nutrition breakfast range is available at select nutrition retailers and online. For more information on Optimum Nutrition Protein Yoghurt Smoothies, Pro Oats, Pancake Mix and Flapjacks visit www.onacademy.co.uk or follow us on twitter @UKTeam_Optimum.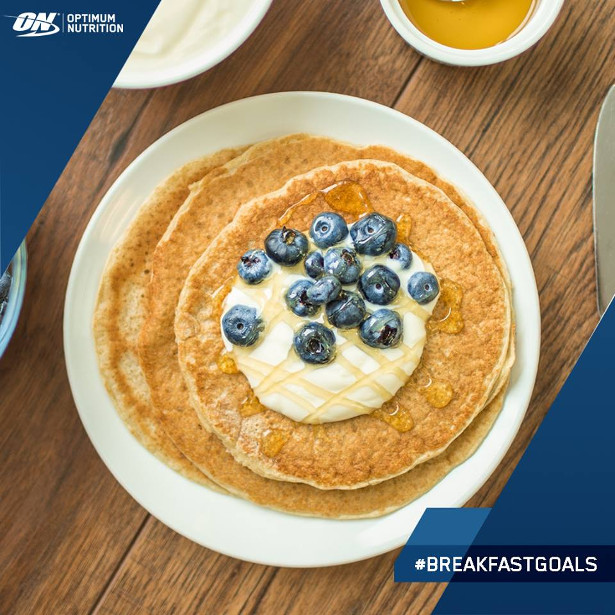 |
|

|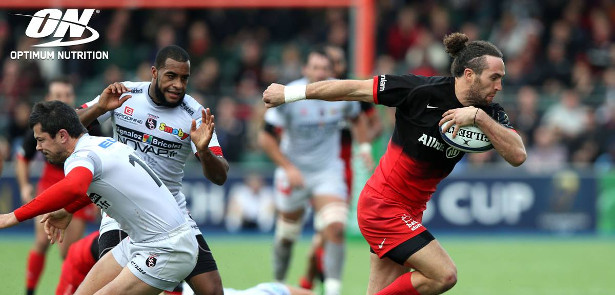 |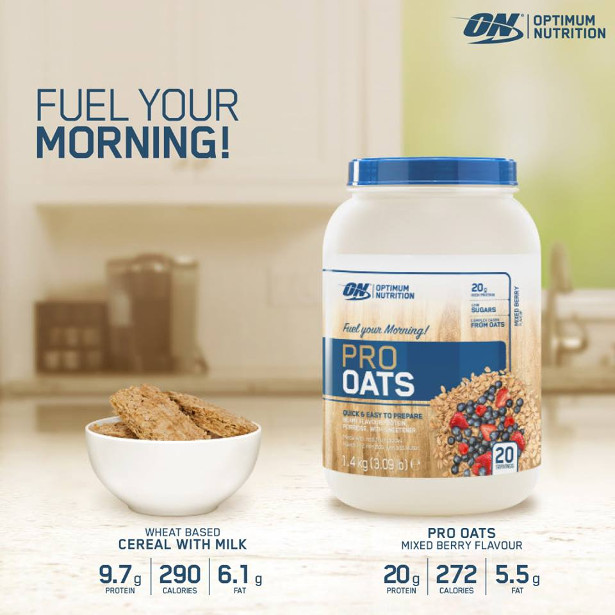 |