Organic Gluten Free Cereals from FREEE by Doves Farm
NOW Milk Free too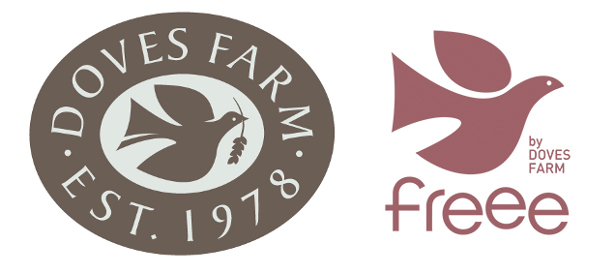 FACEBOOK | TWITTER | PINTEREST
Those following a free from diet and seeking a tasty breakfast need look no further than the newly reformulated cereals from leading gluten free foods brand FREEE by Doves Farm.
With new, improved recipes, and fresh packaging to boot, the Cereal Flakes, Fibre Flakes, Chocolate Stars and Corn Flakes are not only free from gluten, but also now milk free too. The cereals are organic and suitable for those following kosher or vegetarian diets, as well as with high-fibre and low-fat options available.
A proudly British, family-owned brand, FREEE by Doves Farm are now making the cereals at a dedicated factory at their home in the Wiltshire countryside, in time to mark 40 years of making gluten free flour and food.
So, for a tasty and convenient breakfast that ticks a range of free from and dietary requirement boxes, pick up a pack of the newly reformulated FREEE by Doves Farm cereals, pour on the milk of your choice and enjoy. Available now at freee-foods.co.uk, as well as many leading supermarkets, online retailers and independent health food shops.
· Organic Cereal Flakes 375g, RRP £3.49, Ocado, Sainsbury's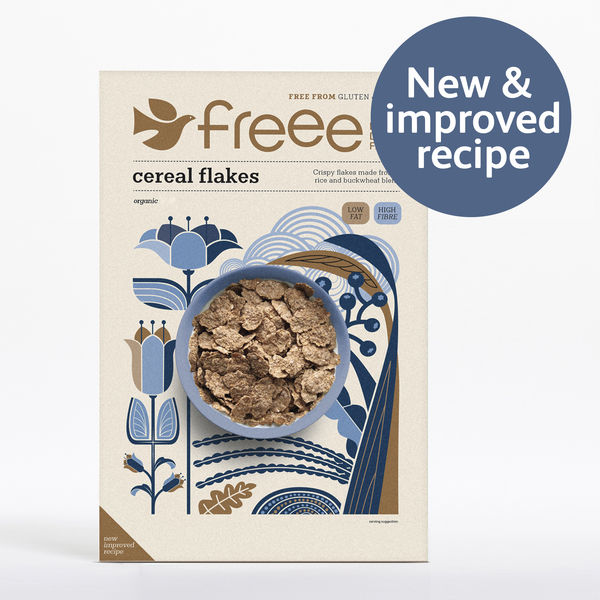 · Organic Chocolate Stars 300g, RRP £2.75, Ocado, Sainsbury's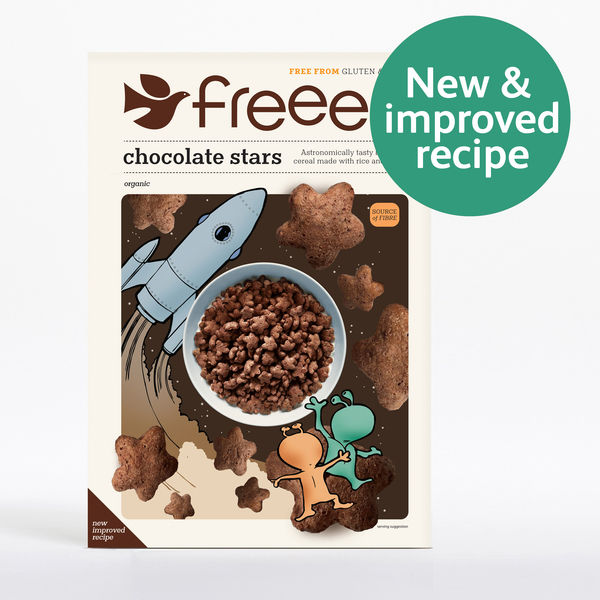 · Organic Corn Flakes 325g, RRP £2.75, Ocado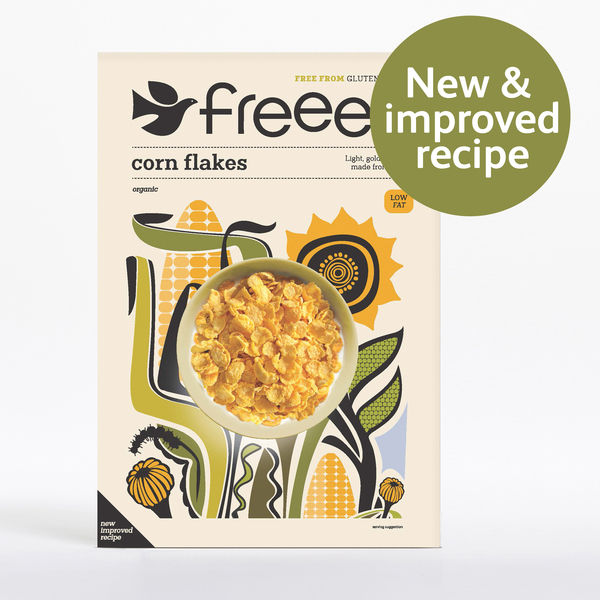 · Organic Fibre Flakes 375g, RRP £3.33, ASDA, Morrisons, Ocado, Sainsbury's