PANTENE PRO-V AIR-LIGHT FOAM CONDITIONER REVOLUTIONISES HAIRCARE FOR FINE HAIRED WOMEN. FINALLY, FINE HAIRED WOMEN CAN ACHIEVE
100% CONDITIONING WITH 0% WEIGHT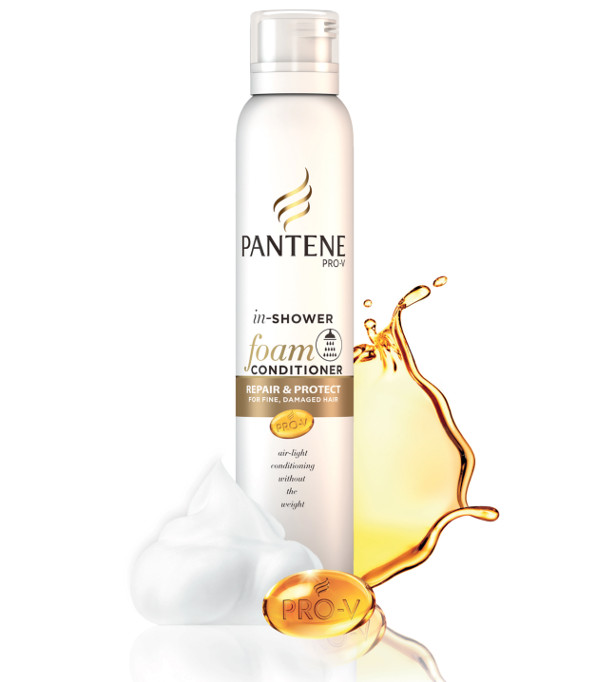 Pantene, the world's #1 haircare brand, revolutionises conditioning with its air-light in-shower Foam conditioner, specifically designed for women with fine hair. Available nationwide, the new foam conditioner is finally the answer women with fine hair – often frustrated by the weight of ordinary conditioners – have been waiting for. Its air-light foam texture is absorbed deep into the hair and moisturises it from the inside out, without leaving any unwanted residue that could weigh fine hair down.
Today, women with fine hair too often deprive their hair of the conditioning it needs by using too little conditioner, using conditioner infrequently, over-rinsing or simply skipping conditioner altogether. This means that hair is deprived of the positive benefits of conditioning, which includes detangling, nourishment and damage protection.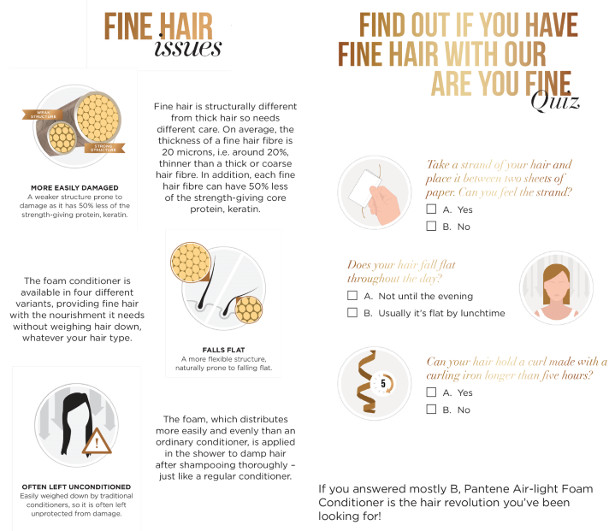 FOAM CONDITIONER
what it is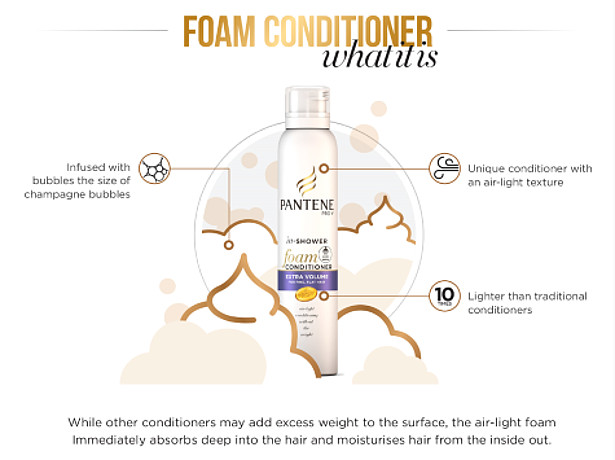 "THIS FORMULA ALLOWS WOMEN TO FEEL CONFIDENT IN USING CONDITIONER AGAIN BY TRANSFORMING FINE, DAMAGED HAIR INTO HEALTHY-LOOKING AND FREE-FLOWING LOCKS. WITH THE AIR-LIGHT FOAM TEXTURE, WOMEN ARE NOURISHING HAIR, PREVENTING IT FROM WEIGH-DOWN AND PROTECTING IT FROM DAMAGE WHILE STILL BEING ABLE TO ACHIEVE THE STYLES THEY WANT. IT'S WHAT WOMEN WITH FINE HAIR HAVE BEEN WAITING FOR."
DR. Jeni Thomas, Pantene Principle Scientist'
FOAM CONDITIONER
how it works
The product's conditioning ingredients are injected with bubble-forming ingredients that blend to create the perfect formula. Once the lightweight, airy foam mixture is exposed to air, the bubbles expand to suspend the conditioning ingredients so that they absorb quickly and easily nourish hair.

1/ Apply a palm-size amount of foam after shampooing, with every wash.
These bubbles are finely-engineered to resist bursting until the moment is right, as bursting too soon leaves hair with uneven coverage and bursting too late leaves hair undernourished.

2/ The foam immediately absorbs deep into the hair.
As the product is rinsed, hair will feel clean and conditioned – without the weight or greasiness heavy conditioners can deposit on fine hair.

3/ Rinse, dry and style your hair as usual – enjoy the lightness.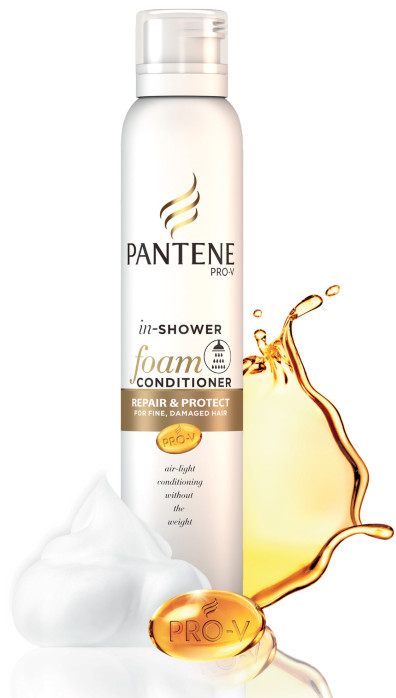 While other conditioners may add excess weight to the surface.
THE AIR-LIGHT FOAM IMMEDIATELY ABSORBS DEEP INTO THE HAIR AND MOISTURISES FROM THE INSIDE OUT.
INTRODUCING NEW PANTENE AIR-LIGHT FOAM
A CONDITIONER REVOLUTION FOR FINE HAIR
100% conditioning 0% weight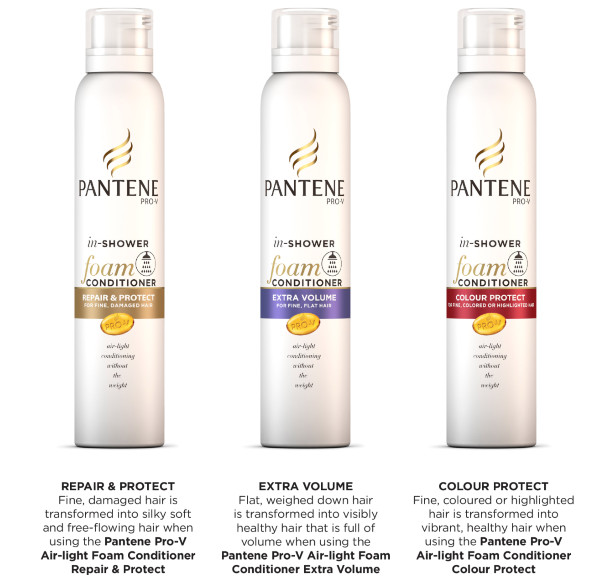 Pantene Pro-V Air-Light Foam Conditioner RRP £3.99 is available nationwide.