PANTENE BEAUTY HERO MICELLAR FOR YOUR HAIR
DEEP CLEANING WITHOUT STRIPPING IS ACHIEVABLE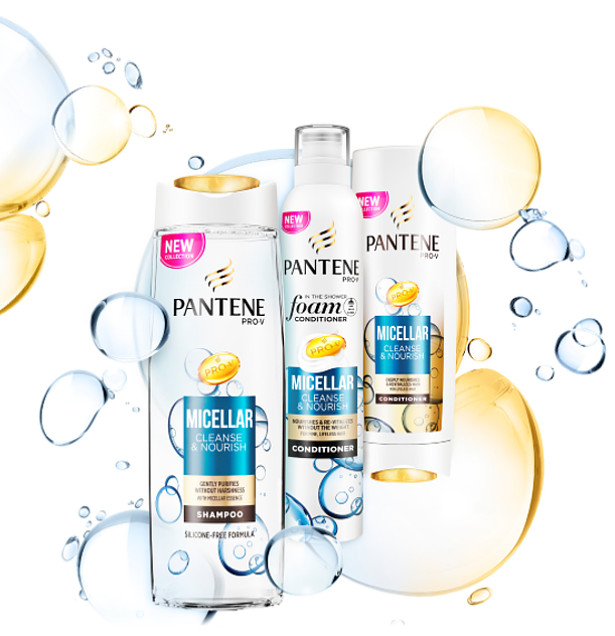 Originally designed to help women combat harsh Parisian water, micellar water is now used to cleanse skin of heavier concentrations of toxins, as a result of rising levels of pollution.
Hair faces these very same challenges. Today, with its special blend of Pro-V
"Unlike harsh cleansers that can leave hair feeling stripped, Pantene Pro-V Micellar Cleanse & Nourish has a 3-factor design for gentle purification. Firstly, large micelles work on the surface without disrupting the hair's fibre, secondly the formula has a more neutral PH, so is gentler on hair. Finally, Pantene's antioxidant nutrients reduce minerals that pose risk to hair's health".
Principal Scientist for Pantene, Dr. Jeni Thomas PhD
antioxidants and Micellar Complex, Pantene Pro-V Micellar Cleanse & Nourish is the perfect way to combat the issues that daily life throws at your hair such as street fumes, chemical contaminants, and heat pollution, to name but a few.
Compared to skin, hair is more exposed to pollution because of its larger surface area and is less equipped to defend itself from impurities. This is because it has no active defensive mechanisms that can utilise some of the substances transferred by pollution; due to this, it's important to deeply clean hair but not strip it in the process. The added weight from metals, minerals and particles found in air pollution add weight to every strand, which increases roughness and can lead to further damage such as split ends, dull hair, and breakage.
Unlike traditional deep cleaning shampoos, the Pantene Pro-V Micellar Cleanse & Nourish Shampoo formula is a special blend of Pro-V nutrients and Micellar Complex that lifts and captures impurities from the surface of the hair whilst maintaining the essential nutrients it needs – so hair is left clean and strong.
When creating Micellar Cleanse & Nourish, Pantene scientists faced the challenge of creating a product to remove styling residue, excess oils and unwanted minerals without over-cleansing and lifting nutrients that the hair actually needs.
THE SCIENCE BEHIND MICELLAR FOR YOUR HAIR
PANTENE brings one of skincare's hottest trends, MICELLAR WATER to hair – and in doing so, is re-defining what clean means for hair.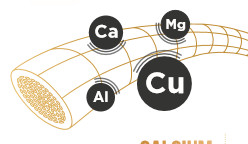 A PANTENE HAIRLIFE SCIENCES study in nine major cities globally found that hair takes on impurities from the air, (minerals, metals and particulates), that make it "gain weight" and become rougher. Hair can also absorb minerals from wash water that can make it appear rough and dull.
LONDON
THE CITY WHERE HAIR TOOK ON THE MOST METALS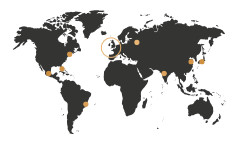 CALCIUM MAGNESIUM IRIN ALUMINIUM
Most common Metals Found On Hair
STRONG…
NOT STRIPPED
PANTENE's NEW PRO-V MICELLAR CLEANSE & NOURISH HAIRCARE RANGE has been designed by PANTENE scientists to provide a superior yet gentler clean versus harsh traditional deep cleansers
This is achieved via a unique 3 factor design:
1 BIG IS BEST…MICELLE SIZE
Micelles are large water-activated cleansing complexes that target the hair fibre's surface where they absorb the excess dirt, residue and particles that clings to hair. Pantene's micelles are huge – they're too large to penetrate beyond the fibre surface, which prevents them from disrupting the hair's internal nutrient structure
2 TARGETED CLEANSING
PANTENE's nutrient-rich micelles contain anti-oxidants that selectively reduce impurities hair does not need, whilst leaving hair full of the essential nutrients it does need, so hair is left clean and strong… not stripped.
3 GENTLER PH
A more neutral PH provides a gentler clean vs. other deep cleansing shampoos.
Now women can treat their hair with the same level of care as they treat their skin. Just as women have daily skincare rituals; women can now follow this ideal for their hair thanks to Pantene Pro-V Micellar Cleanse & Nourish.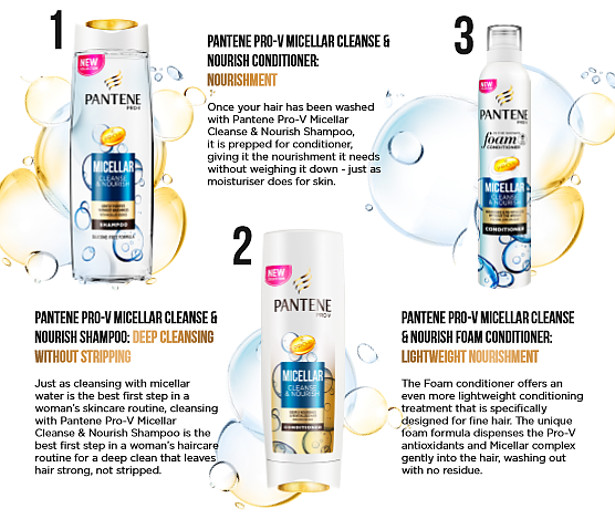 New Pantene Pro-V Micellar Cleanse & Nourish Collection is available nationwide from May 2017.
The complete collection includes: • Pantene Pro-V Micellar Cleanse & Nourish Shampoo, £2.99* • Pantene Pro-V Micellar Cleanse & Nourish Conditioner, £2.99* • Pantene Pro-V Micellar Cleanse & Nourish Foam Conditioner, £2.99*