Be the first to discover PANTENE PRO-V 3 MINUTE MIRACLE
Hit product Pantene 3 Minute Miracle has already achieved multiple accolades across the globe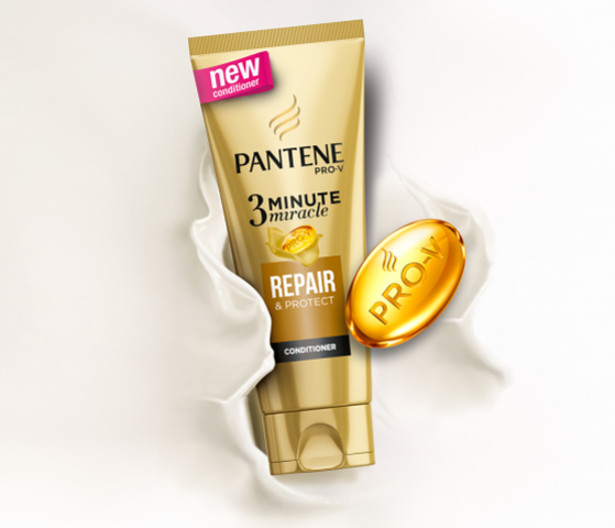 TWITTER | YOUTUBE | FACEBOOK
• Over 25 million women around the world have already enjoyed the transformational benefit of Pantene 3 Minute Miracle
• The "miraculous" product, which repairs up to three months of hair damage in just three minutes*, is set to take the UK by storm!
Thanks to Pantene – the world's #1 hair care brand – the "miracle" conditioner that has transformed the hair of over 25 million women worldwide is making its way to the UK. Pantene Pro-V 3 Minute Miracle has the power of a deep treatment in the form of a daily conditioner, repairing the look of up to three months of damage in just three minutes* and leaving hair free flowing, bouncy and looking full of life.
Formulated using our latest conditioning technology, this intense daily conditioner includes the antioxidant histidine to reduce oxidative stress while the formula with lipids nourishes and strengthens the hair's core and spreads evenly along the fibre. The targeted treatment can read and respond to different levels of damage, focusing on areas that need repair while any excess rinses away without residue or weigh-down. Pantene Pro-V 3 Minute Miracle also features up to 2x more conditioning ingredients than regular Pantene conditioners, providing superior hair smoothness and shine, while helping prevent split ends and frizz.
Pantene Principal Scientist, Dr. Jeni Thomas, explains how the technology in Pantene Pro-V 3 Minute Miracle is able to transform hair:
"Pantene Pro-V 3 Minute Miracle works with Smart Technology which spreads evenly along the hair fibre, quickly releasing microrigid actives, which identify areas in need of repair. Our new ingredient, histidine, then penetrates the hair fibre, reducing oxidizing minerals and helping hair stay strong from the inside. The result is soft and shiny hair without the 'weighed down' feeling."
PANTENE PRO-V 3 MINUTE MIRACLE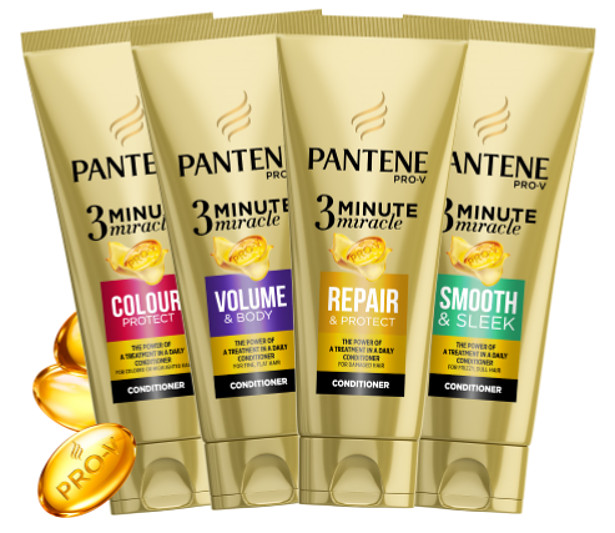 is available nationwide in four variants to target all your hair needs; Repair & Protect, Smooth & Sleek, Volume & Body, and Colour Protect, RRP £2.99**.
*Surface damage **Recommended Retail Price: Please note final pricing is at the sole discretion of the retailer