Performance driven XCEED swimming goggle
designed by Michael Phelps and Aqua Sphere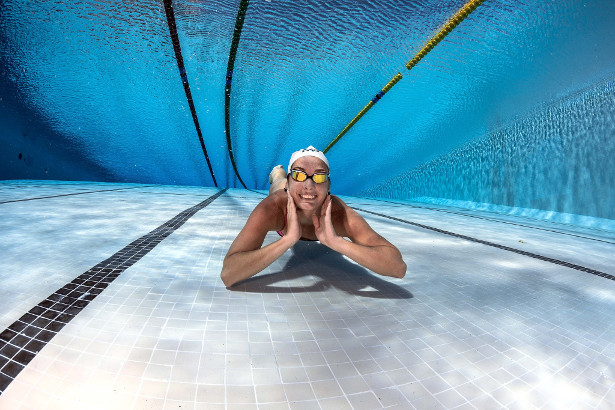 FACEBOOK | TWITTER | YOUTUBE | INSTAGRAM
Michael Phelps, the most decorated swimmer of all-time, his coach Bob Bowman, head men's swimming coach for the 2016 U.S. Olympic team and Arizona State University head coach, and Aqua Sphere, the premier swimming equipment manufacturer for fitness swimming and triathlons, collaborated in 2015 to launch a new line of premier competitive swim gear and training equipment. The brand is called MP.
With their vast expertise, Phelps and Bowman had very clear ideas about what should be improved in the world of competitive swim gear. Aqua Sphere relied on them to drive the product development priorities and provide feedback throughout the process in order to convert those ideas into working products. The XCEED goggle by MP leverages Aqua Sphere's patented curved lens technology providing perfect clarity and expanded field of vision. "With these goggles, you're getting almost 180-degree vision. That peripheral sight is really important when you're racing," said Bowman. "It allows the swimmer to sight walls and the competition without altering their head position." Engineered with Exo-Core technology, the goggle combines two materials for maximum performance while offering stability and durability. The ultra soft anatomic Softeril gaskets provide a watertight seal with an exceptionally comfortable fit. Phelps says "When I'm competing outside, I've always had a hard time sighting the lane lines. With the XCEED goggle, I can see two or three lanes over. The visibility is insane! I've never worn anything like it."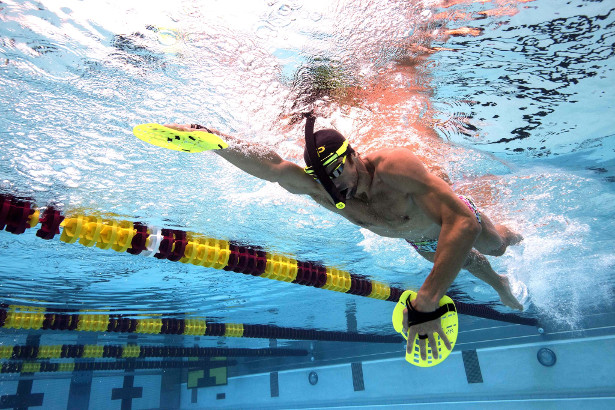 Throughout 2016, Phelps competed in MP swim gear including the XCEED goggle, XPRESSO competition suit and X-O swim cap. "I finally have a complete kit that's perfect for me," said Phelps.
The MP line now also includes competition race suits, training suits and swimsuits, snorkels, fins, and paddles, all developed to support the coaching and training best practices support by Phelps and Bowman. For more information on MP, please visit www.michaelphelps.com.
About MP
Launched in the spring of 2015, MP designed by Aqua Sphere is a shared vision to develop innovative products that are inclusive and accessible to a broader range of swimmers across the full swimming lifecycle. Combining Aqua Sphere's global product design expertise and distribution with Michael Phelps' and Bob Bowman's experiences at the highest levels of swim performance, the MP brand features technical swim products leveraging proprietary technologies and performance enhancing designs.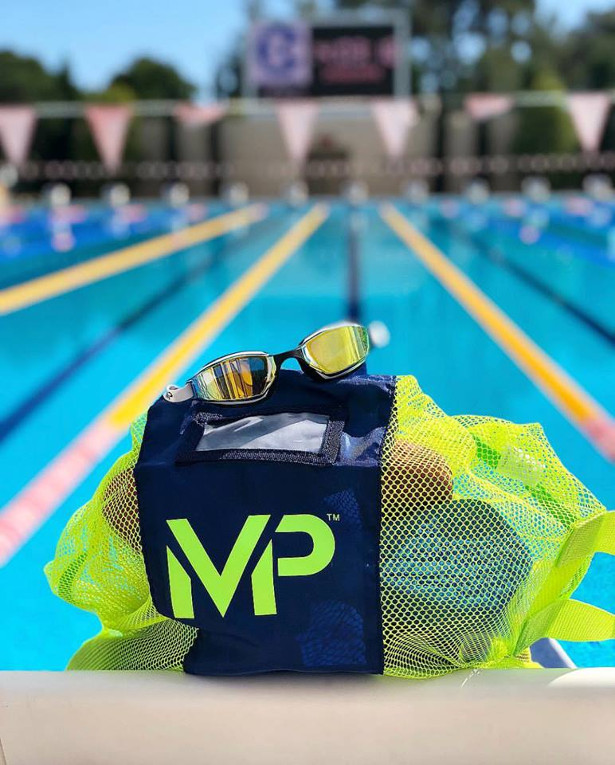 About Aqua Sphere
Established in Genoa, Italy, in 1998, Aqua Sphere is the premier swimming equipment manufacturer for fitness and recreational swimming, aquatic exercise and triathlons. With the launch of its cutting-edge Seal Mask—the world's first swim mask, the company set the industry standard and today continues to innovate with a complete range of premium products, including eye protection, swimwear, triathlon wetsuits, footwear, and swim fitness and training accessories. The designs have gained the respect and loyal following of many celebrities and notable athletes, including the world's most decorated Olympian Michael Phelps, with whom Aqua Sphere is partnering to develop a global brand partnership. Alongside its parent company Aqua Lung and supported by an international distribution network, Aqua Sphere has grown into a worldwide enterprise representing unparalleled design, development and manufacturing expertise, with a global footprint in more than 90 countries. For more information, visit www.AquaSphereSwim.com orhttp://www.Facebook.com/AquaSphereSwim.