Pokémon The Sun and Moon Crimson Invasion trading cards! www.pokemon.com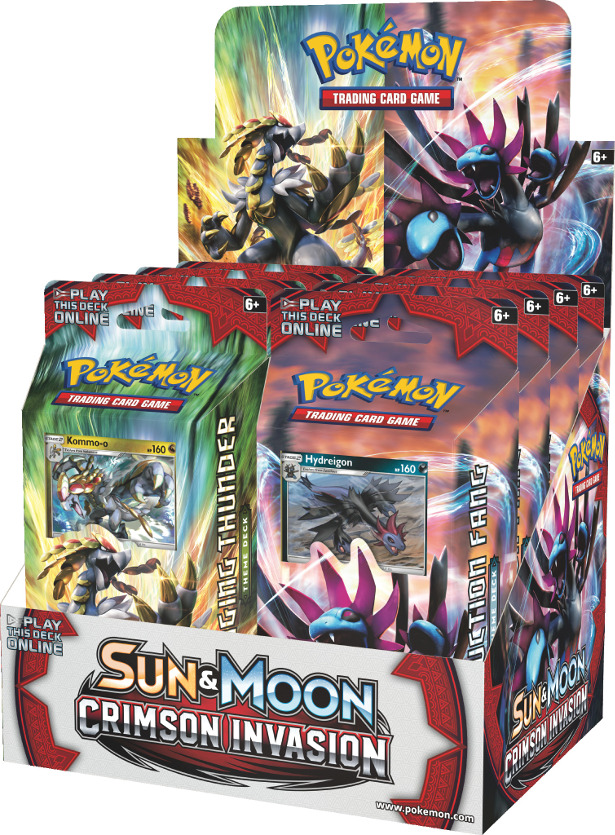 FACEBOOK | YOUTUBE | TWITTER | INSTAGRAM | TUMBLR
Pokémon burst onto the video game scene in Japan back in 1996, and today, over 20 years later Pokémon continues to be a global phenomenon and one of the most successful video game franchises of all time.
The original premise was to create something that would capture the childhood wonder of discovering new creatures, collecting them and sharing the experience with friends. Over twenty years on, that vision remains at the heart of Pokémon's appeal to the local market – discovering, collecting, battling, trading and sharing.
Pokémon is a globally successful brand which spans video games, a trading card game, an animated TV series, films, mobile apps and a wide range of products designed to delight fans the world over this Christmas!
The Sun and Moon Crimson Invasion trading cards are 60-card pre-constructed decks designed to introduce players to the Pokémon Trading Card Game and allow them to play right away. Available from all good retailers!