POWER UP YOUR VAC – BRITAIN PREPARES TO GO CLEANING CRAZY FOR SPRING
Two-thirds of homeowners and renters planning a thorough spruce up
Bizarre finds include secateurs and a wetsuit glove!
Tips from Vorwerk ambassador and Channel 4's Lynsey 'Queen of Clean'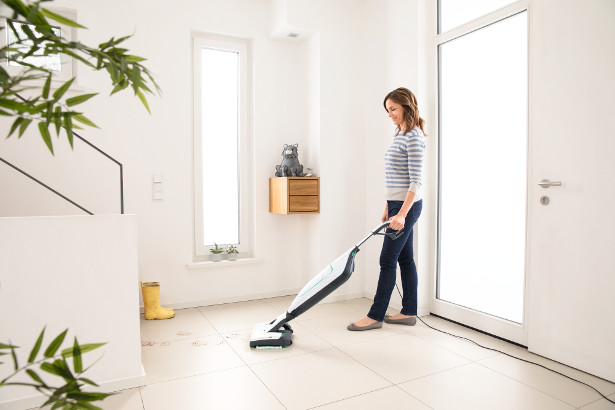 FACEBOOK | YOUTUBE | TWITTER | INSTAGRAM
Over one in eight (13%) homeowners and renters are planning to spend more than a day spring cleaning this year, research for home appliance maker Vorwerk has revealed.
As evenings get lighter, two-thirds (67%) of households will be gearing up for their big clean – with 45% reaching for the vacuum cleaner as their first port of call to give their homes a fresher feel and a new look during the spring season.
Of the remaining third who will be side-stepping a spring clean, 25% say they are 'too lazy', according to the findings for Vorwerk – the creators of the iconic Kobold VK200 Upright Vacuum Cleaner.
However, deep cleaning has certainly paid off for 24% of households who have pocketed missing money during the housework. Others have also found a bizarre range of items including a pair of secateurs and wetsuit glove!
UK's cleanest quarters
Northern Ireland homes are preparing to be the cleanest in the UK – with 77% planning on making their homes spotless this spring, closely followed by 71% in the North West, and 70% in the West Midlands and North East respectively.
Yorkshire adults are the biggest culprits in the UK for shunning the domestic chores – with 20% saying they have never done a spring clean, ahead of 18% in the East Midlands and 16% of South West households.
Women lead the charge for committing to a spring clean this year – with one in 10 more females (71%) planning on making their homes spick and span compared to 63% of their male counterparts.
Spring cleaning is deemed a high priority across the generations too – particularly for nearly three-quarters of 45-54-year-olds (71%) and 63% of 18-24-year-olds.
However, more than a fifth (22%) of 18-24-year-olds admit they have shirked it altogether, and a further 37% say will be 'too lazy' to commit to a deep clean this year.
Hygiene, home haven and a whole new look
Figures suggest that a clean house gives off a certain impression too, with 37% saying they would think the host was lazy if they lived in a state. Meanwhile, 28% say they judge the homeowner negatively and 13% would want to offer a helping hand to clean.
Top five biggest turn-offs in the home
Dirty toilet
71%
Strong smells
61%
Messy kitchen
55%
Unkempt bathroom
49%
Pet hair all over
43%
Home horrors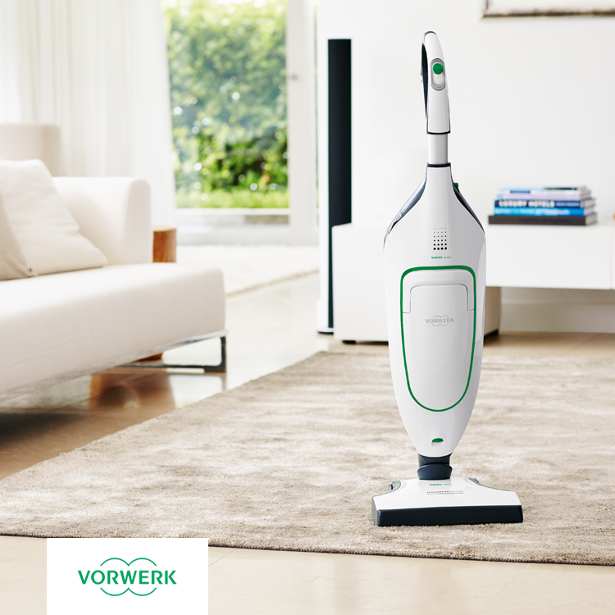 There's also 46% who would not even accept a drink in a messy home, nearly half (44%) would refuse food and 37% would avoid the bathroom. A third (33%) even wash their hands immediately as soon as they get home and 30% admit to cutting their visits short.
Speaking about the findings, Vorwerk cleaning expert Thomas Henningsson, said: "It's refreshing to see that people still put value in a good, intensive spring clean to give their homes a new look following the unforgiving winter months.
"A clean home can provide a welcoming haven for friends and family and our research has found that a thorough clean gives off a good impression. It certainly pays off to go that extra mile too – as we've seen with people finding all kinds of items whilst cleaning."
Get organised
Vorwerk ambassador and Channel 4 star, Lynsey 'Queen of Clean' Crombie, added: "A good plan goes a long way towards your spring clean and it can seem less daunting if you organise your routine into manageable chunks. You should take things room by room so it's achievable and doesn't seem like a chore.
"People do judge you on your homes so it's great to see that many of us are planning a spring clean this year. I like that people do it because they are house proud – that's something I can relate to and will be spending the time to make sure my home is spick and span for guests and my family to enjoy."
Lynsey's 5 Spring Cleaning shortcuts
To deep clean your sinks, sprinkle some bicarbonate of soda over the plug hole, and then pour down some white wine vinegar. Follow this with some boiling water to flush out your drain and leave it smelling fresh
To get rid of those stubborn water marks on shower doors and tiles, cut a lemon in half and rub it directly onto the marks
If your glassware has stubborn water stains, gently rub over them with potato skins to remove the grime and rinse as normal. They will come up as good as new
Gently rub a tennis ball over marks on paintwork and watch them disappear
If you've got watermark rings on your table, place some fabric on top of the mark and iron the surface on a low heat.