RAISE YOUR GLASS TO A NEW KIND OF MINDFUL DRINKING THAT WILL HAVE YOU READY FOR THE MATCH AHEAD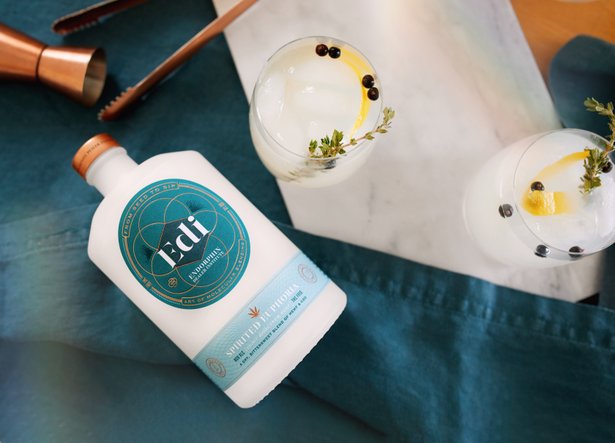 Anyone looking to feel good, without alcohol, can now enjoy a high-end luxury hemp spirit that feels good while drinking it, without feeling bad the next day. Spirited Euphoria is a non-alcoholic distilled endorphin spirit from the newly established Endorphin Dealer Institute (Edi). It replaces the effects of alcohol thanks to its unique blend of hemp, cannabidiol (CBD), nootropics and adaptogens that trigger feelings of pleasure and relaxation, without the downsides of alcohol.
Expertly crafted by Master Distiller Anthony Wilson, who also helped to develop Seedlip, Spirited Euphoria is made from natural hemp terpenes from real hemp plants and the purest cannabidiol (CBD) isolate. These high-quality ingredients combine with the natural cognitive-enhancing nootropics and relaxing adaptogens to help people feel good and unwind after a busy day, without inebriation or a hangover.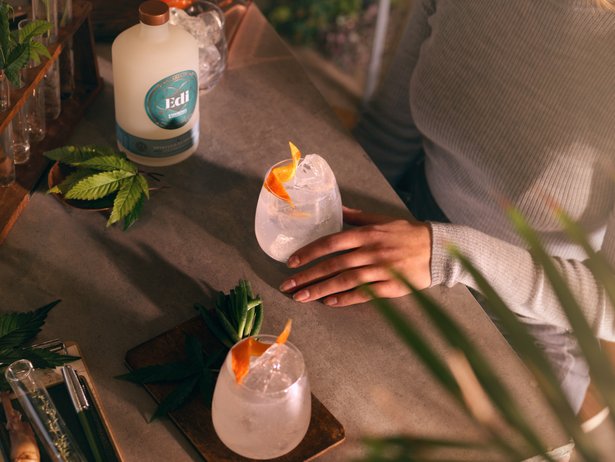 "Drinking, its effects, and the ways we socialise have been untouched for thousands of years," says Jean-Éric Vergne, Edi Co-Founder and world-renowned French racing driver. "Spirited Euphoria changes that, offering a refined way to relax and feel good in certain occasions and at certain times when alcohol isn't quite right, but when that 'unwinding' sensation might still be appreciated."
Alexander Jakobi, Edi Co-Founder, adds: "Spirited Euphoria's new kind of alcohol-free enjoyment offers something entirely different in non-alcoholic spirits. Alongside its pleasurable feel-good endorphin effect and zero hangover, it also brings to life the beautiful and intriguing range and variety of natural hemp flavours offering something really quite special."
Curious drinkers will enjoy its deliciously aromatic, complex and layered balance of citrus green, herbaceous hemp and peppery spice flavours, followed by a smooth, woody finish. Spirited Euphoria contains just two calories per serve, is THC-free, alcohol-free, vegan, sugar-free, carb-free, gluten-free and 100 percent natural.
Available today from www.edispirits.com at £39.99 (70cl), Spirited Euphoria mixes beautifully with plain soda water, flavoured soda waters and tonic. It is particularly delicious mixed with chilled soda over ice and a twist of fresh orange peel, or a dash of orange bitters.
Spirited Euphoria is ideal for occasions as wide ranging as wanting to avoid drinking alcohol on a night out, unwinding the night before a big day at work, a social gathering where you want to stay 'switched on', or simply as part of a longer-term goal to drink less, or more mindfully.
As people drink it more frequently, they will feel more. The beneficial effects of Spirited Euphoria's nootranical blend builds over a period of time to create the 'Edi Effect' – a noticeable 'feel-good' sensation, with no 'morning after'. The active functional ingredients work together to create the effect – which everyone experiences in their own way, but is typically an uplifted and relaxed feeling created from the endorphin effects of hemp, nootropics and adaptogens.
The two Co-Founders behind the launch of Spirited Euphoria are Formula E racing futurists – a motorsport championship that uses only electric cars. In 2019, in the sunshine by a pool in Santiago, they realised they needed a new kind of drink. They wanted to relax, but also remain sharp for a race the following day – a release, but without the effects of alcohol. They'd seen firsthand how to disrupt racing without petrol and so set their sights on creating feel-good spirits without alcohol. They partnered with drink innovators Anthony Wilson and Helene Locke to bring their vision to life using a complex blend of high-quality natural, active and uplifting ingredients.
Spirited Euphoria is Edi's first release in its range of luxury distilled endorphin spirits. A second is due to be launched in January 2022, and a third later in the year.