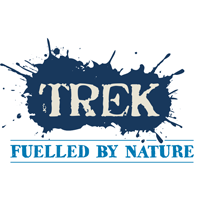 Raisin the bar! #TREKkeepsmegoing TREK reveals its delicious new Cocoa Raisin protein flapjack  www.trekbaruk.com

FACEBOOK | TWITTER | INSTAGRAM
Introducing the all new Cocoa Raisin Protein Flapjack, the latest addition to the delicious TREK Protein Flapjack range. Packed full of protein and wholesome ingredients, the new protein flapjack – a British classic revolutionised – will keep you going! Available at Sainsbury's from mid-April, in both Multipack and single formats (MPK RRP £2.50, Single RRP £0.90.)
Cocoa Raisin contains an impressive 9g of plant-based protein for those wanting a nourishing and filling snack that will sustain them throughout the day, whether that's a wholesome energy boost on-the-go or a mid-afternoon slump-saviour. Made with delicious, sweet and spicy cinnamon, juicy raisins and topped with a tempting layer of luxurious dark cocoa, the new flavour is vegan-friendly and gluten-free. Protein snacks have never tasted so good!
The new flavour launch coincides with TREK announcing its second year of sponsoring Tough Mudder. The challenge emphasises teamwork and camaraderie over finish times and brings together the widest mix of runners – from elite runners to those just starting out. TREK is perfectly positioned to support, encourage and motivate the fitness journeys of all competitors on the course.
Keep an eye out on TREk's Instagram (@eattrek) throughout the year as they bring together their community to run Tough Mudder events as part of teamTREK (#GOteamTREK).