REVIEW: Admiral Grooming Products. "I am absolutely delighted with the quality of these items from Admiral Grooming, maintaining a groomed masculinity, requires quality products and that is what the Admiral range delivers, we thoroughly, thoroughly recommend them". InTouch Rugby Grooming Editor. www.admiralgrooming.co.uk
Your discount code is: RUGBY25
This will entitle you to 25% off your order, when you order
at www.admiralgrooming.co.uk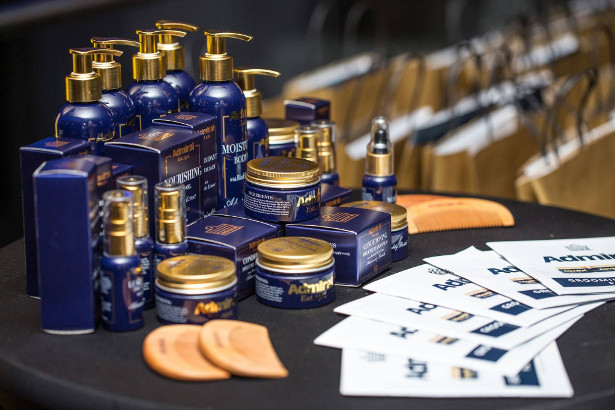 Barber Shop Quality. Est. 1914.
FACEBOOK | INSTAGRAM | TWITTER
Admiral is the original British sports brand with over 100 years of sporting heritage. The brand's roots are in football and is rightly credited with kicking off the popular replica kit market in the early 1970's.
The first Admiral grooming products range takes its inspiration from the Admiral Gold Menswear collection. Admiral Gold gets it's influences from the brands origins and it's British heritage, combining classic styling with modern elements.
This high-end grooming range is born of Admirals rich history and a love for the highest quality British-grown ingredients.
PRODUCTS
Face & Body
Shave & Beard
Haircare
Gift Sets