REVIEW: With vaping gaining popularity we review a brewer who is making great vaping one shots, mixing liquids, flavours and accessories! thebrewsbros.co.uk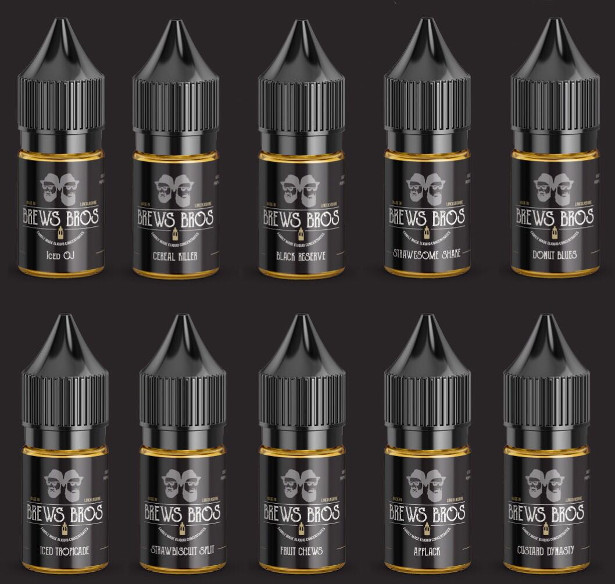 FACEBOOK | INSTAGRAM | TWITTER
"Family made E-Liquid Concentrates
The Brews Bros are Jake and Liam Addison. Both the brothers and the business were born in the coastal county of Lincolnshire where family loyalty, pride and determination are the mainstays of people's characters. The boys are no exception and the Brews Bros ethos is based on quality, locally made products at affordable prices."
REVIEW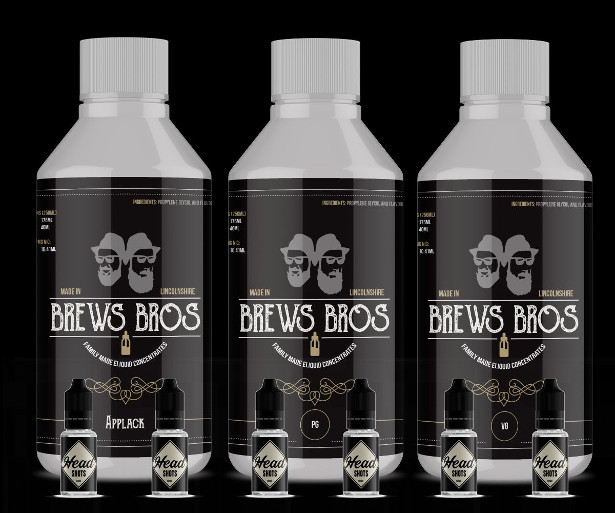 An excellent producer, friendly efficient and professional service, we got our package within 2 days. I was absolutely delighted when i tasted these liquids which had been recommended to me! Vaping is a culture and has become a significant business in recent years, rules have been changing of course and that is where trusted businesses such as Brew Bros with a track record in quality who continue to produce with complete relibility over time a product which is amongst the best in the UK. Their online business and sales platform at thebrewsbros.co.uk is stocked with their superb liquids and a range of accesories. You can purchase Brews Boxes, Brews Shots, Shortfills, VG & PG, Bottles & Accessories, Wire & Cotton, and a really cool range of apparel & merchandise items!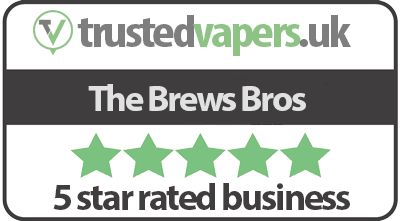 The liquids are delicious and cover a wide range of tastes with flavours such as Donut Blues, Fruit Chews, ICED OJ, ICEd Tropicade, Strawbiscuit Split, Strawsome Shake, and these can be purcased as 5 bottle or 10 bottles bundles and varying ml amounts!
A really great producer with tremendous customer service and a 5 start trusted rating! Well worth checking out for the quality liquid and superb customer service. The liquids have been expertly mixed and the delicious flavours really do mimick successfully the items they capture the flavour of! We thoroughly, thoroughly recommend this producer and have had a superb experience.
Find out more at :- www.thebrewsbros.co.uk