RINGANA FRESH baby Fresh skincare brand RINGANA launches new product line for little ones
The year has only just begun, and RINGANA has already presented an absolute highlight by launching a completely new product range – FRESH baby –specially for children aged 0 to 4 years.
In keeping with the RINGANA philosophy, the range consists of four fresh, natural vegan care products, developed with the greatest care and of the highest certified organic and pharmaceutical quality:
FRESH baby body & wash, FRESH baby bum cream, FRESH baby bum foam and FRESH baby oil.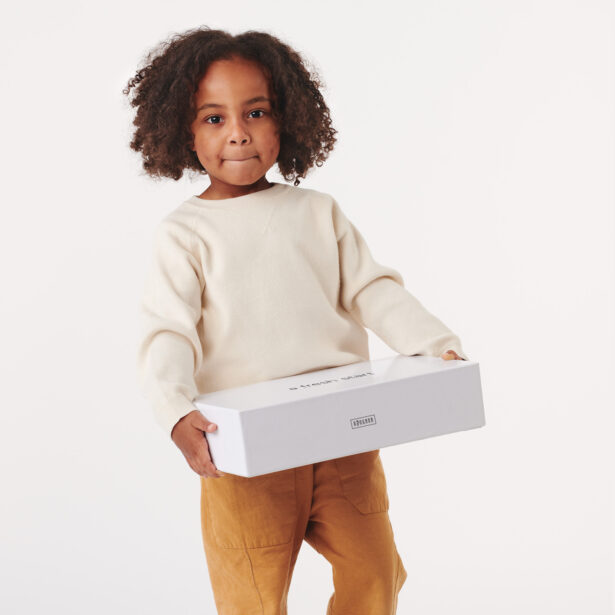 Naturally, just like all of the other RINGANA products, the entire product range is vegan, free of synthetic colours, perfumes and preservatives, mineral oils, parabens, PEG emulsifiers, etc. All of the products are dermatologically tested and are very well tolerated by the skin.
The RINGANA story began in Austria in 1996 out of the deep convictions, deeply rooted values and unstoppable energy of two people who wanted to make the world a better place. The ultimate impetus was provided by a toothpaste that their son brought home with him from kindergarten. Ulla Wannemacher and Andreas Wilfinger were so shocked by the questionable ingredient triclosan, that they resolved to launch better alternatives on the market.
Now, 26 years later, they are returning to the starting point of their story, presenting a new product range for babies and young children.
No fluff – no fillers: RINGANA FRESH baby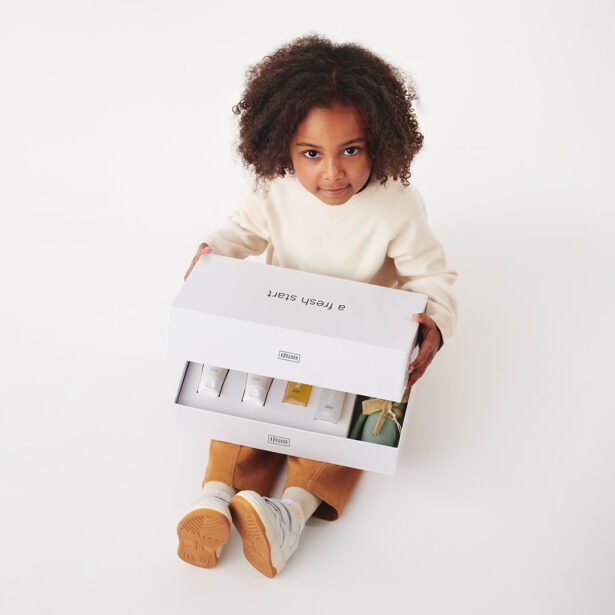 FRESH baby body & hair wash: clean from head to toe
This mild washing gel cleans delicate skin and hair ultra gently. The pH-friendly formulation is very kind, and won't make their eyes sting. Skin-soothing extracts of oat, cotton and witch hazel prevent irritation. Ectoin, as a stress protection molecule, supports the skin barrier. Almond and sesame oil have a grooming, lipid-restoring effect, and help to untangle hair. The sensitive skin is supplied with moisture, protecting it from drying out.
RRP 50 ml, £6.70
FRESH baby bum cream: gently soothes and protects
This nurturing formulation effectively soothes irritation in the nappy area with witch hazel extract and cotton extract. It strengthens the skin barrier and forms a breathable protective film on the skin. Natural almond, sesame and jojoba oil from controlled organic cultivation promote skin regeneration.
FRESH baby bum cream can be used after every nappy change to prevent nappy rash.
RRP 50 ml, £9.48
FRESH baby bum foam: the eco-friendly alternative to baby wipes
Whether you're at home or out and about: Our innovative FRESH baby bum foam cleanses sensitive baby skin in the nappy area gently yet thoroughly. Skin-soothing ingredients such as witch hazel extract and cotton extract effectively groom baby's delicate skin. Applied to a soft, washable cloth, FRESH baby bum foam is an excellent alternative to baby wipes and can also be used on hands and face. It doesn't need to be rinsed off.
RRP 50 ml, £8.61
FRESH baby oil: a real all-rounder
Whether used for daily skin care, relaxing baby massages or gentle cleaning, FRESH baby oil was developed for the special needs of baby skin which quickly dries out and loses moisture. The unique combination of pharmaceutical-grade sesame, jojoba, almond and evening primrose oil from controlled organic cultivation grooms and regenerates the skin. Organic extracts of oat and vanilla soothe the skin and have an antioxidant effect. Tip: also ideal for parents and other adults.
RRP 50 ml, £7.66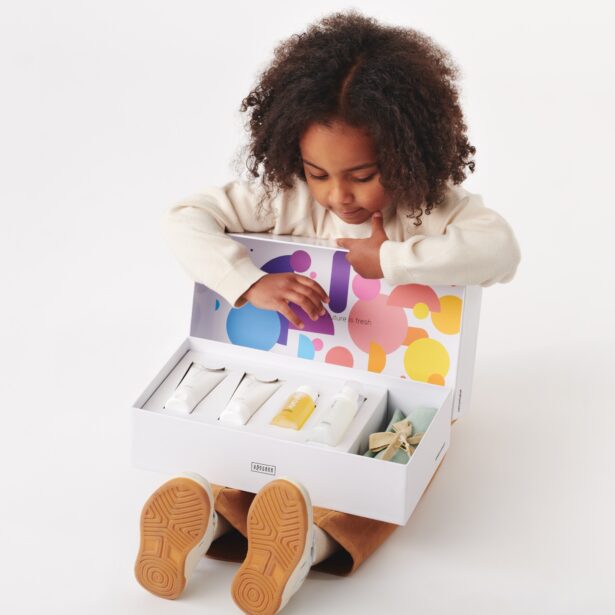 Less is more – and it's all top quality
Only a few care products are required to look after the sensitive and delicate skin of babies and small children. At the same time, it's extremely important to use only those products that have been developed specifically for those needs.
"Baby skin is around three to five times thinner than adult skin. On top of that, the protective function has not yet fully developed which means that it dries out faster, and toxins can penetrate easier," explains Dr. Andrea Haidinger, MSc, Senior Product Developer for organic and fresh skin care at RINGANA.
"It was very important to us to keep the range as small as possible, and reduce it to the essentials. With these four products of the purest quality, with hand-picked, meticulously tested ingredients, we've covered all the real needs of sensitive baby and children's skin," says Andreas Wilfinger, RINGANA's CEO.
There are countless baby care products available: powders, oils, creams, lotions & shampoos – all these and more in every conceivable format. But what does a child's skin really need to make them feel good all over? It's a question that RINGANA has explored in great depth.
Fresh, natural and pure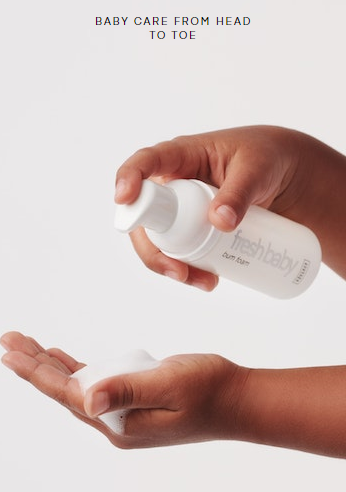 Along with a high standard of sustainability and efficacy, these are attributes that have always been deeply enshrined at RINGANA, and which create the perfect basis for natural baby care. The new range was developed with the greatest care, to meet and exceed the needs of sensitive children's skin:
a mix of high-end plant oils and valuable plant extracts of organic and pharmaceutical-grade quality is proof of these products' superb quality.
Further plus points for the new RINGANA FRESH baby range: the products have been recognised with official COSMOS organic natural-cosmetic certification, they are manufactured with no potential allergenic perfumes, and they contain a special ingredient – a specific cotton cell extract – to soothe the skin.
"Baby and child skin care is a particularly sensitive topic that we've approached with enormous attentiveness and respect. A mother only wants to give her children the very best – as I can confirm myself. That's why we proceeded with the greatest possible care throughout the development of our FRESH baby range," says Ulla Wannemacher, RINGANA's General Manager.
As Ulla Wannemacher and Andreas Wilfinger proudly say: "26 years ago we started freeing men's and women's bathrooms from mineral oils, excessive emulsifiers, preservatives and metal soaps, replacing them with freshness, efficacy and sustainability. Now, 26 years later, it's time to revolutionise children's bathrooms in the same way."