RocketJack… Soup for the eyes… Sports Prints (incl rugby) now available as Wall art Christmas presents for the sports lover in your life ! >>> rocketjack.co.uk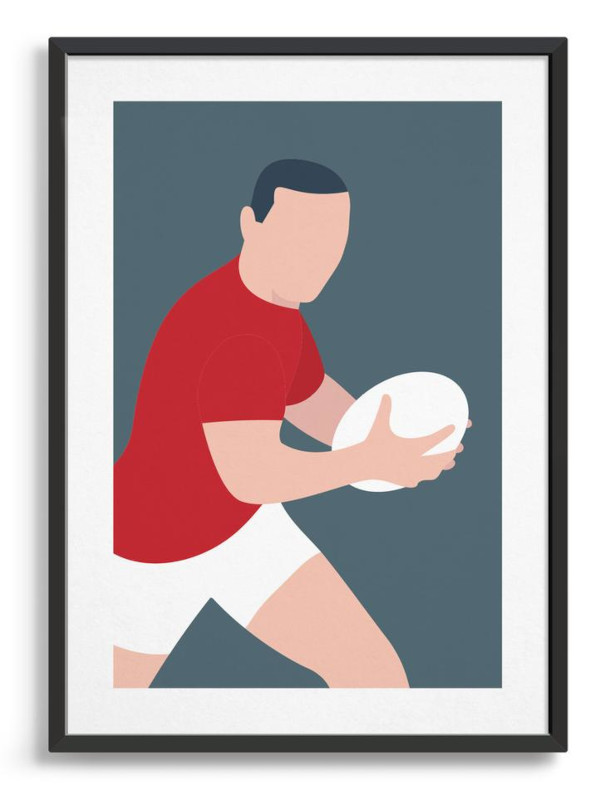 We are passionate about decorating walls with beautiful, modern art. We are a family-run team selling original and personalised art prints, which are made to order from our home studio in Brighton, UK. Our motto is 'From our Brighton space to brighten your place."
We have an ever-growing range of illustration, typography and personalised art for every room in your home and to suit any interior decor. Looking for unique gift ideas? You'll find endless inspiration for all your loved ones, no matter how hard they are to buy for, and if you still can't decide, we also offer gift cards.
A rather outdated saying now, but we all know the phrase 'An English man's home is his castle". In 2021 it's probably fairer to say that an English person's castle has also been their office, spa, restaurant, gym and all manner of other things. It stands to reason then that post-pandemic our homes have literally been the be all and end all of our lives.
When we were spending most of our time out, having inspiring home decor was not high priority for many people, but since the C word, the emphasis has been well and truly on making the most of what's inside our four walls. With Christmas looming on the horizon faster than ever and with last Christmas being a last minute letdown, all focus will turn to making Christmas 2021 extra special. With a trio of dedicated rugby designs, why not make your rugby fans happy this Christmas with an art print just for them.
About Rocket Jack
We are a small family business that takes pride in what we do. We do our best to provide our customers with the best service, best products and best shopping experience. In the internet driven world we live in, we know that reputation is crucial.
We're proud to say that our commitment to providing personalised customer service has seen us grow from a seed of creative passion (which started as Simon's side hustle), to a successful wall art supplier (and a more-than-full-time career), shipping orders worldwide. Every single customer is valued.
Our 5 star reviews speak for themselves
Limited editions aside, all of our giclée prints are made to order using the very best archival-quality inks. We use a heavy weight (315g) textured fine art paper with a matte finish, which is cotton-based and acid free, ensuring your prints stay perfect for years to come.
Each print is then individually inspected and sealed in a protective cello bag, ready for shipping. Prints are available in standard sizes from A5 – A2 with prices starting at £14 and rising to £48 with FREE shipping on all UK orders.
Visit the store www.rocketjack.co.uk