Samuel Gulliver's & Co. proudly announce 'The Fine Drop'
Award-winning whisky producers, Samuel Gulliver's & Co. are delighted to announce their latest English whisky: The Fine Drop. This latest expression is released in honour of 20 years since the men's England Rugby team won the Rugby World Cup back in 2003 when, with 28 seconds remaining Jonny Wilkinson scored a drop goal with his right foot securing a 20-17 victory for England. This whisky is a celebration of England Rugby's Finest Drop Goal and joins Samuel Gulliver's England's No. 6 Single Malt Whisky as the Official Whiskies of England Rugby.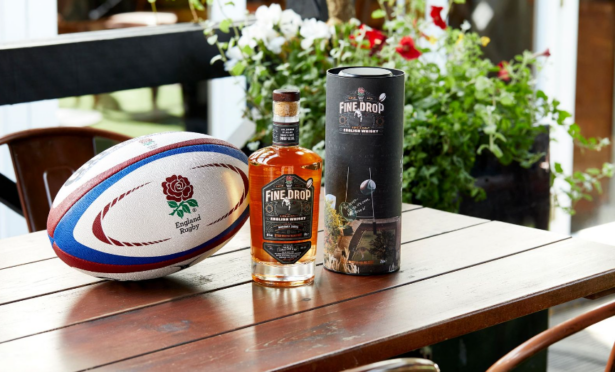 The Fine Drop is a single malt English whisky distilled at The English Whisky Company in Norfolk, and bottled exclusively for England Rugby by Samuel Gulliver & Co. The whisky is a perfect combination of the finest English ingredients; the purest water and the highest quality Concerto two-row localgrown barley. The whisky is then matured in ex-red wine château-style French oak casks from Margaux, Bordeaux, providing dark cherry, lightly spiced currant, and roasted aromas. These beautiful red wine casks have been selected as they hail from France – a nod to where the Rugby World Cup will be held this year, and Gulliver's are the first English whisky company to release a Margaux cask finished whisky.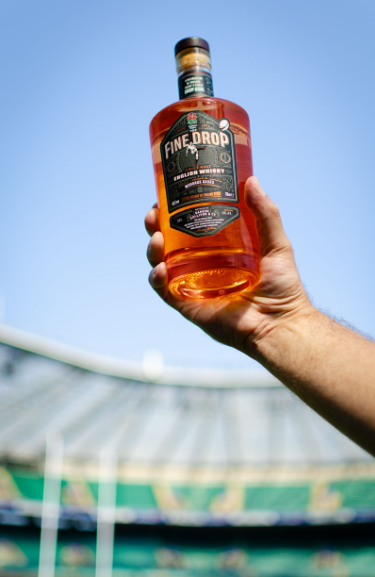 This latest expression joins Samuel Gulliver's award-winning range of English single malt whiskies, and sits alongside their peated Bourbon Cask, 10-Year-Old Quarter Cask, STR (Toasted and Re- Charred Cask), PX Sherry Cask and their England's No. 6 Single Malt. Founder, Stuart Gulliver, expressed his excitement stating, "We are absolutely delighted to be unveiling our latest expression: The Fine Drop. This exceptional English whisky pays homage to the historic moment when England's rugby team
clinched victory against Australia with an unforgettable drop goal to become World Champions. I've played and coached rugby for 50 years, including coaching some of team playing in the World Cup, so being The Official Whisky of England Rugby is a real personal thrill for me and my 3 rugby-playing sons."
As with every release, the aim with The Fine Drop is to stay true to the vision of the original Samuel Gulliver back in 1747: to create a diverse range of spirits where each bottle exemplifies the skill and craftsmanship of the artisan distillers and producers from around the world.Bottled at 46% ABV, without chill-filtration and with natural colour, The Fine Drop is available for £79 and will is available through their online store as well as retail specialists.
For more information and the latest on their range of award-winning Single Malt
Whiskies, visit https://www.samuelgulliver.com/
RRP: £79, Gulliver's Whisky