Scoop Up The Season's Sweetest Greetings with a Gift from eCreamery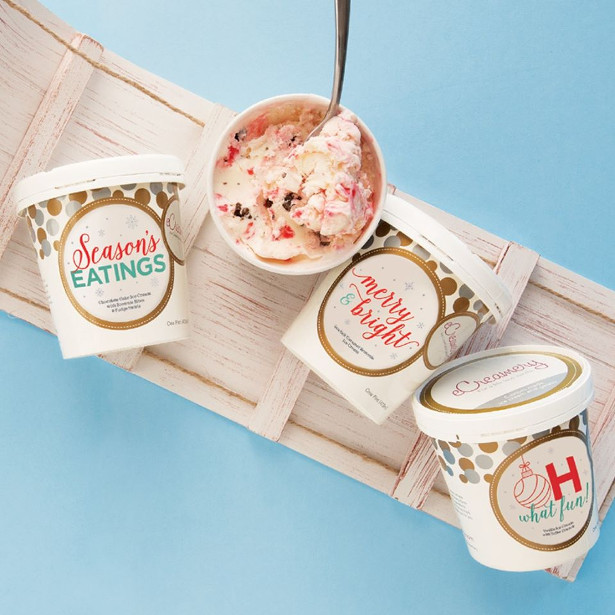 FACEBOOK | TWITTER | PINTEREST | INSTAGRAM
"Ice Creaming of a White Christmas!" That's the song we are singing at eCreamery as we scoop up the perfect holiday gift – one of our delicious ice cream gift packages. Your friends and family will be delighted to receive a gift of eCreamery's true ice cream artistry — hand-made and packed in small, mouth-watering batches for the ultimate gourmet ice cream experience. It's a gift to be shared and enjoyed.
eCreamery offers traditional and innovative flavors and creative holiday labeling on each pint. There's a package to fit any budget and it's a gift designed to make a most memorable impression.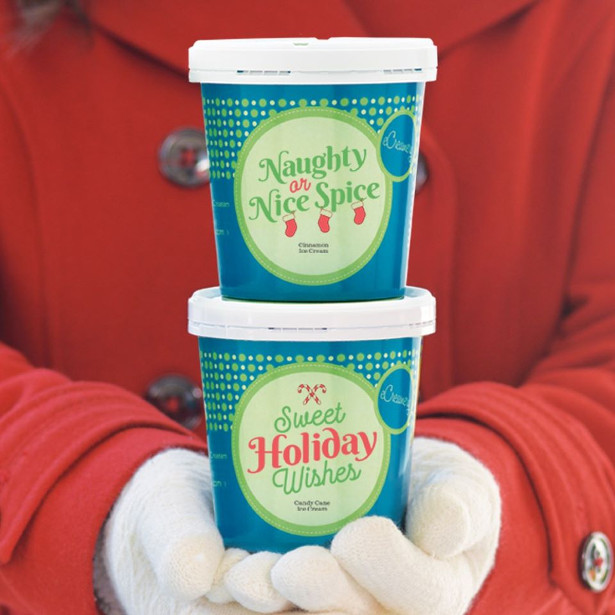 This season, eCreamery's Premium Holiday Collection is sure to please. It includes 4 pints of hand-crafted ice cream:
Season's Eatings – Chocolate Cake with Fudge Swirls and Brownie Bites
Joy – Sea Salt Caramel Brownie
Sweetest Holiday Wishes – Vanilla with Toffee Crunch
The Most Wonderful Scoop of the Year – White Chocolate Peppermint with Chocolate Flakes
Plus a Free Pint of Just for Santa Cookies and Cream
All for just $49.99 plus standard shipping and handling
www.ecreamery.com
To add to the holiday cheer, each pint of delicious ice cream is creatively labeled. From humorous titles like "Jingle All the Way," to heart-felt greetings like "Sweetest Holiday Wishes," you can pick the label that best fits the lucky recipient. The ice cream gifts are delivered directly to those on your list, making it even easier to send a holiday gift that will both surprise and delight.
eCreamery truly is your one-stop shop for personalized gourmet ice cream, sorbet, gelato and ice cream cookie sandwich gifts including:
· Special Occasion Gifts – we picked the perfect flavors and created clever titles just for the occasion. Just tell us where to send it.
· Personalized Bestselling Pints – pick your favorites from our bestselling flavors and then personalize your pints with custom titles.
· Completely Custom Flavors – choose from over 40 flavors and 30 mix-ins to create your own ice cream. You can customize the label, too.
And what goes better with ice cream than cookies? eCreamery has partnered with Carson's Cookie Fix to offer an extensive line of made-from-scratch cookies. It has never been easier to send an unforgettable holiday gift that everyone can enjoy. Visit today.