HERE TO SHAVE THE DAY – DOLLAR SHAVE CLUB IS COMING TO THE UK
· American shaving sensation Dollar Shave Club launches in the UK
· Get a top-notch shave for 40% less than standard blades
· Be among the first to sign up and receive £5 off your first order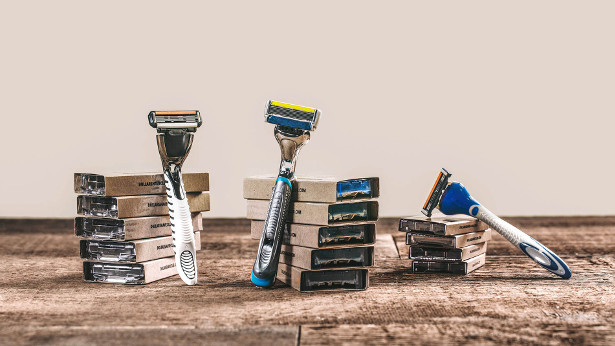 FACEBOOK | TWITTER | INSTAGRAM
After much anticipation and demand on social media, Brits can now rejoice as Dollar Shave Club, the American grooming sensation, is bringing its unique approach to grooming to the UK.
Dollar Shave Club is a brand that is dedicated to helping men take better care of themselves through a combination of grooming products, content and technology. The concept is simple – they deliver high-quality razors, and an assortment of men's grooming products, through a regular subscription dropped straight to your door and at a significantly better value than buying other blades.
Those looking for the perfect shave will be able to get their hands on the brand's high quality shaving and grooming products from early 2018, from as little as £3[1] per month. But there's no need to wait as, starting from the 27th Nov, you can sign up to be among the very first members of the Dollar Shave Club and benefit from £5 off your first order later on. You'll also be able to take advantage of the brand's friend referral program, which offers another £5 off for every friend who joins the club as a subscriber[2].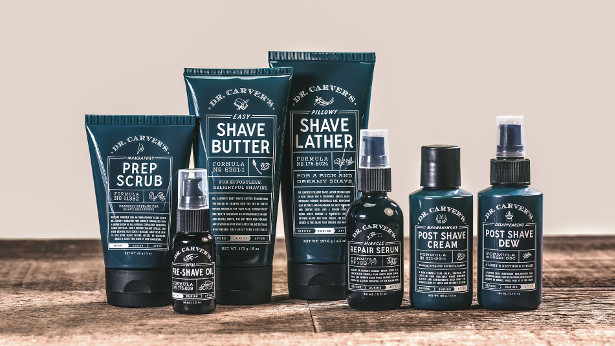 As for the products that can be ordered as of early next year? Subscribers will be able to pick up one of Dollar Shave Club's three razors: The Humble Twin, The 4X and The Executive, as well as Dr. Carver's shave aids, which include an Easy Shave Butter, Mandatory Prep Scrub, Magnanimous Post Shave Cream, and Disappearing Post Shave Dew. For the man on the move, the durable Dollar Shave Club traveller bag will also be available to purchase.
Dollar Shave Club is the brainchild of CEO Michael Dubin, an American entrepreneur who recognised the frustration men felt with the experience of buying razors in store. First entering the US market in 2012, the Club quickly grew into a go-to membership for millions of men, creating a diverse range of grooming and personal care products. Unilever soon saw its potential – acquiring the brand in 2016 – and now it's on its way to our shores.
Thrilled that Dollar Shave Club is coming over from across the pond, Michael comments: "When exploring our next international move, coming to the UK was an obvious choice. We know that British men like to take care of themselves and are looking for high-quality grooming products, without the hassle and extortionate prices – which is where we come in."
To sign up for Dollar Shave Club and get a £5 off your first order from the 27th November, visit: www.dollarshaveclub.co.uk. Don't forget to refer friends to get more money off your next few orders. You can also follow Dollar Shave Club on Facebook, Twitter and Instagram: @DollarShaveClub.
*40% cheaper than Gillette Fusion Power / Pro Shield 4 blades
** £5 for a user to sign up. £5 for each sign up the user successfully refers (to a maximum of 10 sign ups). For each successful referral, the £5 coupon will be extended for one additional delivery
[1] For the Humble Twin razor and blades (£1, plus £2 shipping)
[2] 5 for a user to sign up. £5 for each sign up the user successfully refers (to a maximum of 10 sign ups). For each successful referral, the £5 coupon will be extended for one additional delivery