SIX TIMES VAR DECIDED THE SIX NATIONS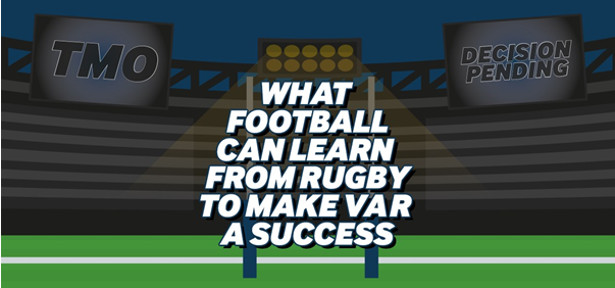 Data! Facts and decisions that are undisputable! That is the goal of referees in Sports and VAR has been a great assistant for 18 years in professional rugby, supporting referees with an indispensable tool to aid accuracy! Technology has been developed a lot since it was first introduced to the professional game. Betway Insider have put together a blog with Ed Morrison, Northern Hemisphere's first full-time referee on how football could potential get benefits from VAR.
With Six Nations championship just a few weeks away, infographic below illustrates the positive effect of VAR in professional rugby with six examples that "Video Technology Decided the Six Nations".
Commenting on the impact of VAR, the OBE awarded referee claims that "More big decisions are made correctly now than ever in the history of the game. There are the odd occasions, but they are very odd." In addition, VAR has helped coaches and players to improve the behaviour and complaint less as "they've got confidence to the system". "How many times do you watch a soccer game on TV and the managers are going off the wall afterwards complaining about a decision? You don't see any instances of McEnroe going potty among tennis players, now, do you?" he adds.