Skincare gummies from drugstore brand Neutrogena are available to help you cope with the ravages of modern pollution and dark nights and cold winter conditions including things like ice storms! Take care this Autumn and Winter and invest IN YOU! Period! neutrogena.com
Product Name: Neutrogena Skin Hydration Astaxanthin Gummies with Vitamin C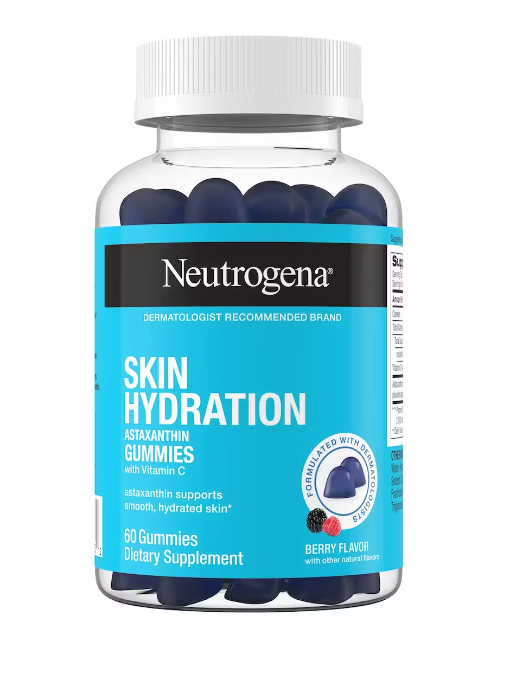 Price: $27.99
Launch date: September 2023
Link: https://www.neutrogena.com/products/neutrogena-skin-hydration-astaxanthin-gummies-with-vitamin-c-60ct/6806735.html?tilePosition=1
About: Protect skin at a cellular level by supporting its natural hydration with Neutrogena Skin Hydration Astaxanthin Gummies with Vitamin C. Formulated with dermatologists to support healthy, hydrated skin, these skin health gummies contain clinically tested, plant-based astaxanthin, a powerful antioxidant, and Vitamin C to help protect skin's vital collagen for smooth, healthy skin from the inside out.* These dietary supplements have a delicious berry flavor, are free of artificial sweeteners, and are made with colors and flavors from natural sources. Adults, chew two gummies daily for healthy skin.
Availability: mass retailer nationwide
Product Name: Neutrogena Clear Complexion Antioxidant Gummies with Zinc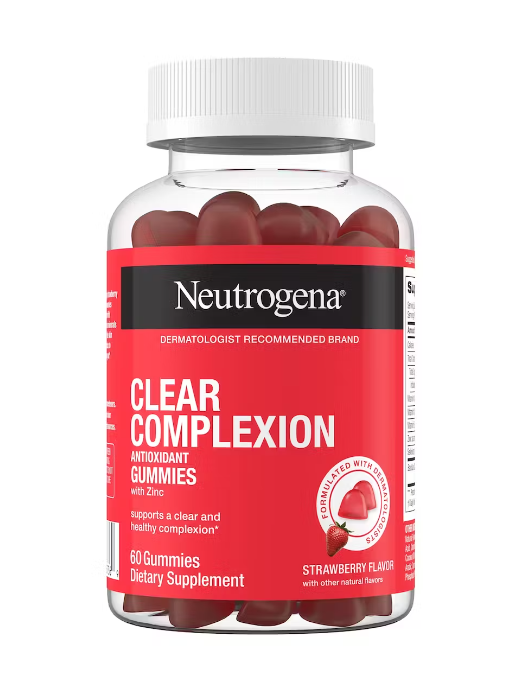 Price: $27.99
Launch date: September 2023
Link: https://www.neutrogena.com/products/neutrogena-clear-complexion-antioxidant-gummies-with-zinc-60ct/6806736.html?tilePosition=2
About: Support a clear, healthy complexion from the inside out with Neutrogena Clear Complexion Antioxidant Gummies with Zinc. Formulated in conjunction with dermatologists, these supplement gummies contain a blend of antioxidants and minerals to nurture the skin and probiotics to support a healthy gut*. The beauty supplement features three powerful antioxidants–Vitamin A, C, and E–to fight the effects of free radicals and support even skin tone, plus zinc, an essential micronutrient for healthy skin function. The clear complexion gummies also provide the essential mineral selenium to help support healthy cell detox for clear skin, and a daily probiotic to support the body's good gut bacteria.
Availability: mass retailer nationwide