Undone Watches
The Father's Day Gift that you're missing from UNDONE
www.undone.com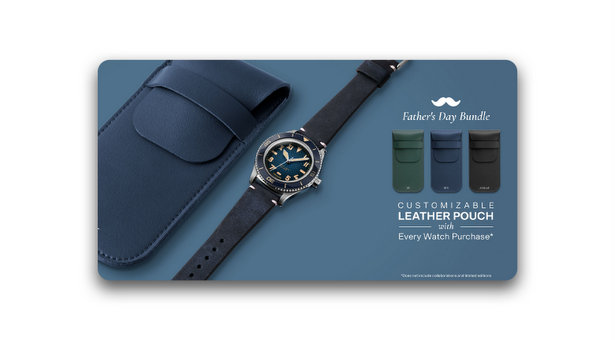 PINTEREST | INSTAGRAM | FACEBOOK | TWITTER
UNDONE is a made-to-order customisable watch brand, giving you the option to gift your father a one-of-a-kind personalised gift.
UNDONE are bringing you the opportunity to make this watch a unique present for your father, by giving you a playground of personalisation. This piece is fully customisable from case colour, dial, hands, strap, and engraving. To make the Father's Day a little extra special, we have included a watch pouch that can be customised with his initials!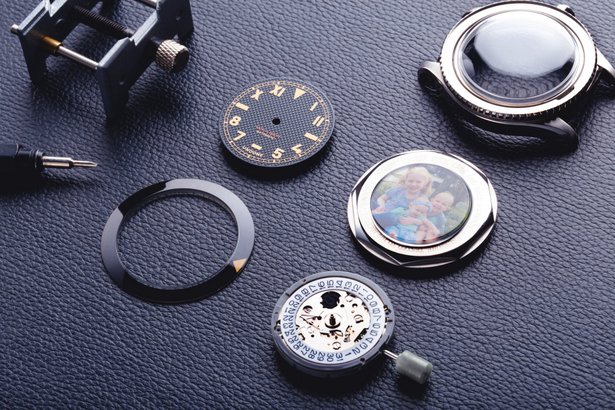 UNDONE's Father's Day Campaign, because your dad deserves that little extra something, and why not gift him this watch which is 100% personalised and unique just for him!
Please note the customised watch pouch option is available now with all UNDONE In-Line watches
UNDONE's Basecamp Cali with Watch Pouch
Movement: Seiko Instruments Inc. NH35A Automatic
Price: USD $ 315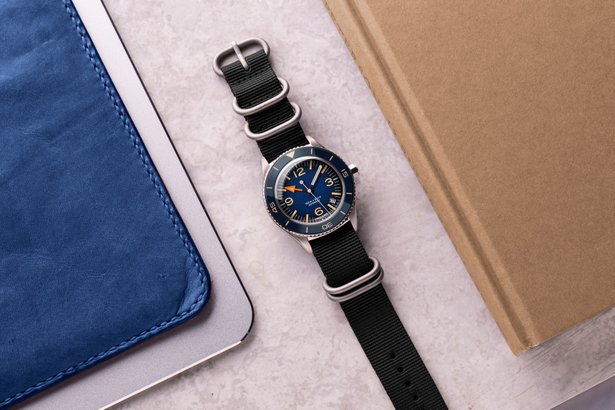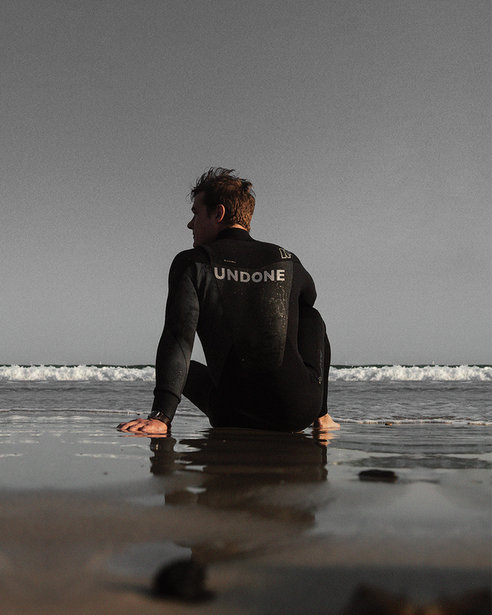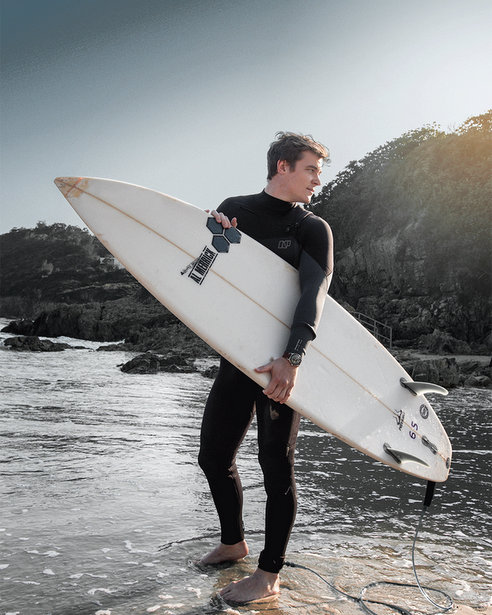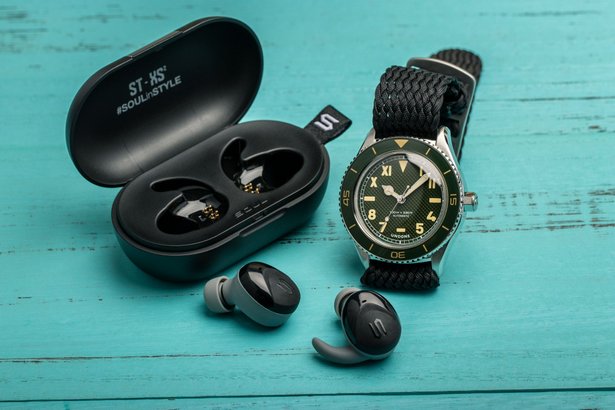 GearTOP, have a range of products people can trust for high levels of sun and wind protection. www.geartopdesign.com
For the perfoemance gloves see :- www.pixelfy.me/NCKJbn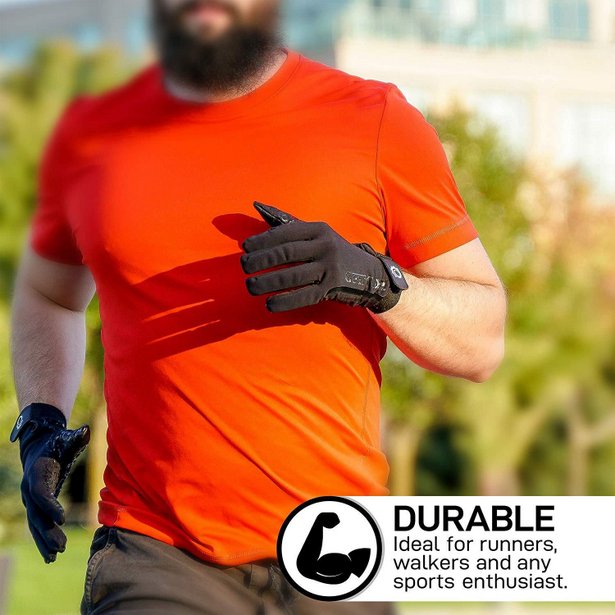 Their Sun Hat with UPF 50+ protection would be a terrific Father's Day Gift.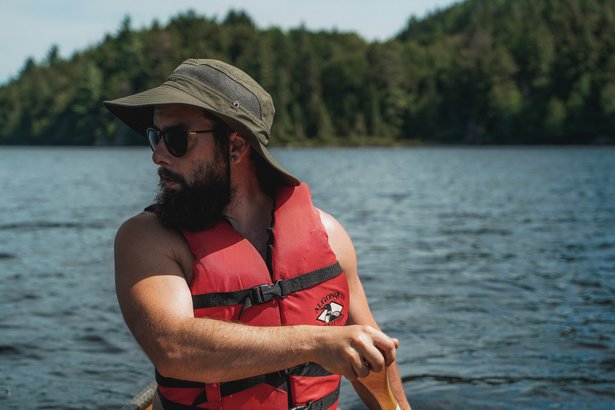 UPF 50+ is the highest possible rating for any clothing item. Not only does this hat offer maximum sun protection, a comfortable elastic band also makes this hat adjustable to your personalized fit. In addition, an adjustable drawstring ensures this hat will stay on when any breeze hits. Breathable mesh keeps you feeling cool and fresh.
Available in 4 different colors: Army Green, Khaki, Beige and Black Camouflage.
This product is available on their website, as well as Amazon.com and Amazon.ca.
They actually also have a product that they have available in the UK. You can check out their rugby gloves as this is great for rugby playing dads.
See more and buy at :- www.pixelfy.me/NCKJbn
Below are links to their Amazon listings:
US: www.pixelfy.me/qxzxpi
CA: www.pixelfy.me/ifoANQ
GearTOP
www.facebook.com/GeartopDesign/
www.instagram.com/geartopdesign/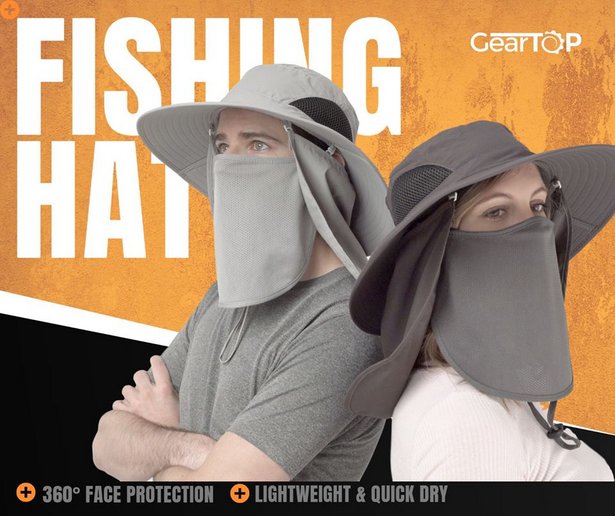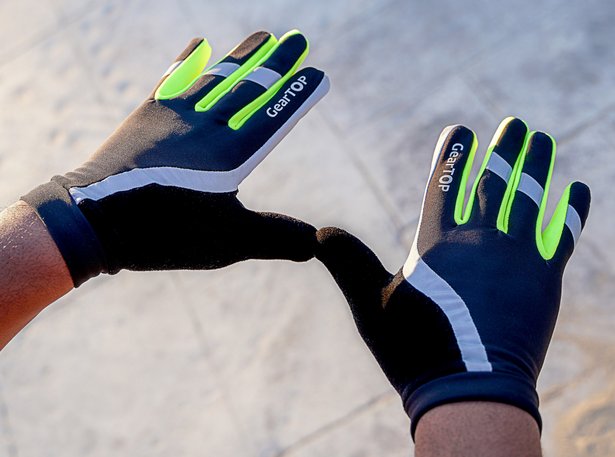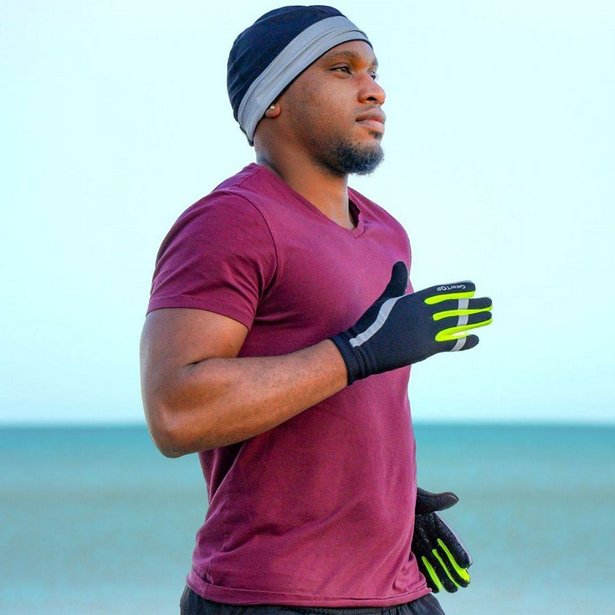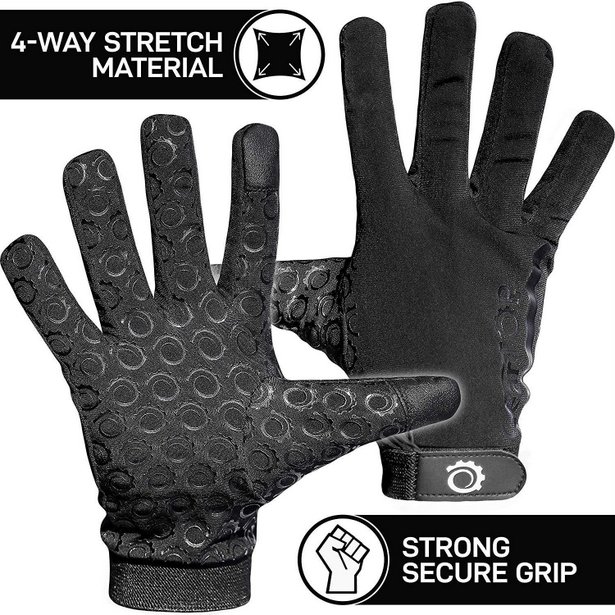 Suds2Go
www.mysuds2go.com
Keep your Dad safe and healthy with Suds2Go, the world's first dual-purpose water bottle that comes with an integrated foaming soap dispenser in the lid so that your Dad and family can keep clean and hydrated wherever they go. Ditch the hand sanitizer (if you can even find it) and use the doctor-preferred option to wash your hands with this safe and reusable portable bottle.
WAMA Underwear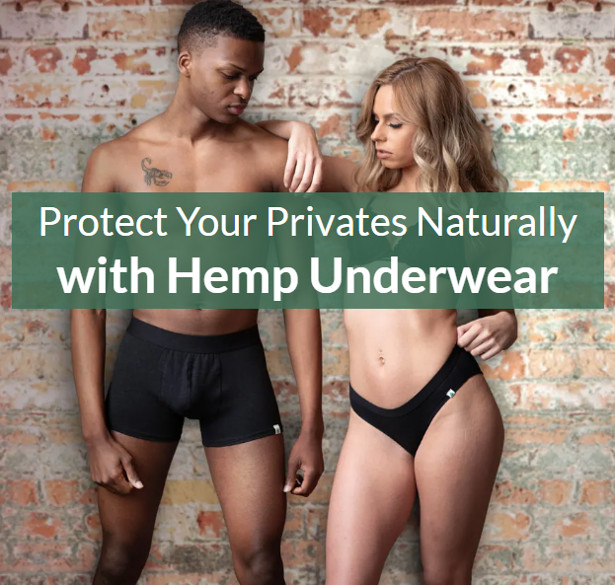 WAMA Underwear is the leading hemp underwear brand providing customers with a unique feel of comfort, breathability, and antibacterial properties. With perfection stitched into each pair, your experience wearing WAMA Underwear will be nothing short of amazing!
Wishroute
Quarantine-friendly Father's Day gift: Wishroute's self-care program
www.wishroute.com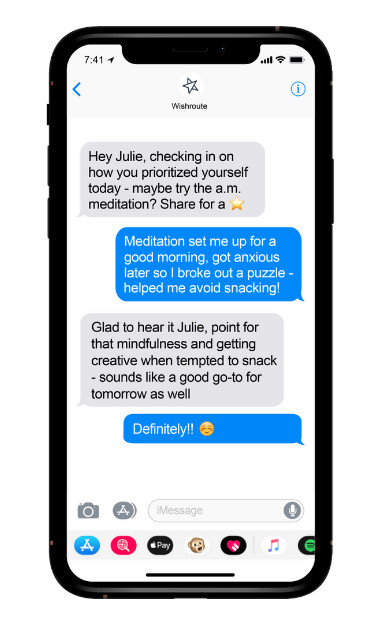 Wishroute is a virtual service that's continuing to provide wellness accountability during these crazy times. Their self-care program is a thoughtful gift for fathers navigating the challenges of self-care at home right now. At just $30, gifters don't have to worry about delayed shipping, and Dad receives something special that's more personal than another tie or grilling set.
Wishroute will text him a home workout, meditation, or healthy-snacking tip in the morning and check in at night on how he prioritized his health that day. Real people on the Wishroute team will text him back and reward him with points and prizes along the way!
www.wishroute.com
Men's Ritual Tee ($59) – a technical workout shirt. Ideal for long distance running, backpacking, and high output activities, this natural Merino tee is strong, yet ultra lightweight so it will keep dad cool and comfortable.

The quick-wicking material keeps dad dry, and thoughtful seaming makes for a garment that doesn't chafe during long workouts. Ridge is a family-owned business, and every purchase gives back through the company's membership with 1% for the Planet.
www.ridgemerino.com/products/mens-ritual-tee-shirt
Broadway Plus, the official coordinator of VIP Broadway experiences, just launched virtual experiences, bringing Broadway home to people across the globe.
www.broadwayplus.com/virtual/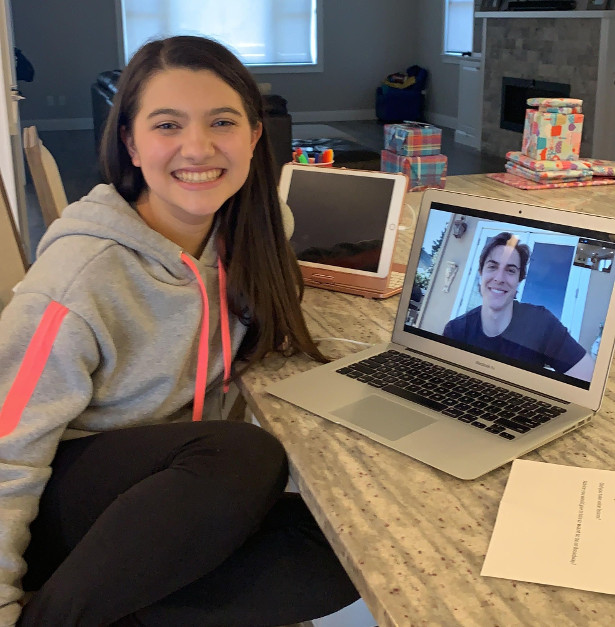 While you may not be able to visit NYC with dad this year, surprise him with a special one-on-one meeting or personalized video message from Rachel Tucker of Wicked, Meghan Picerno of The Phantom of the Opera, or Ryan Vasquez from Hamilton – there are many more Broadway actors available from all the top shows so you can find dad's favorite. It's also a great activity to do with the whole family and a unique way to celebrate dad!
MCTco
www.mctco.com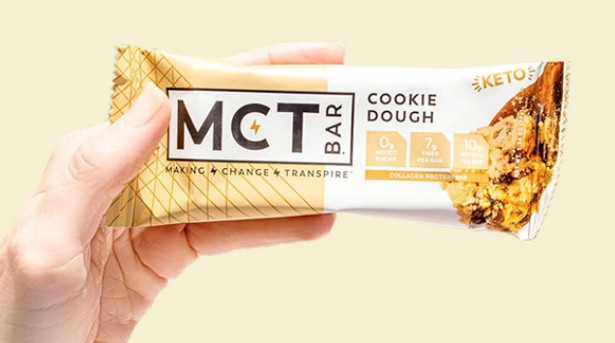 MCTco provides 100% keto, non-GMO, gluten-free, grab-and-go super snack bars that offer valuable and transparent nutritional functionality to boost energy and concentration. They are dedicated to making good health accessible, easy and delicious and believe in celebrating positive transformations through healthy, adventurous lifestyles. They currently come in three decadent flavors: Cocoa, Caramel Sea Salt, and Cookie Dough.
MCTco is offering the following gift sets for Father's Day as an add-on for orders of 1, 2, and 3 boxes of MCTbars on their website. Every gift set includes:
6 MCT branded Vice Pro Golf Balls
1 Tumbler Cup for sealed on-the-go hot/cold beverage storage
1 MCT branded cinch sack – convenient gym or on the go bag
4 MCT Branded Koozies
(Pricing: 1 box of MCTbars + gift set = $71; 2 boxes of MCTbars + gift set = $90; 3 boxes of MCTbars + gift set= $108)
Right now is especially hard for any outdoor fitness lover, but MCTco hopes this gift pack set will help Dad stay physically active and in good spirits this Father's Day, in social-distanced responsible ways.
Luxor Linens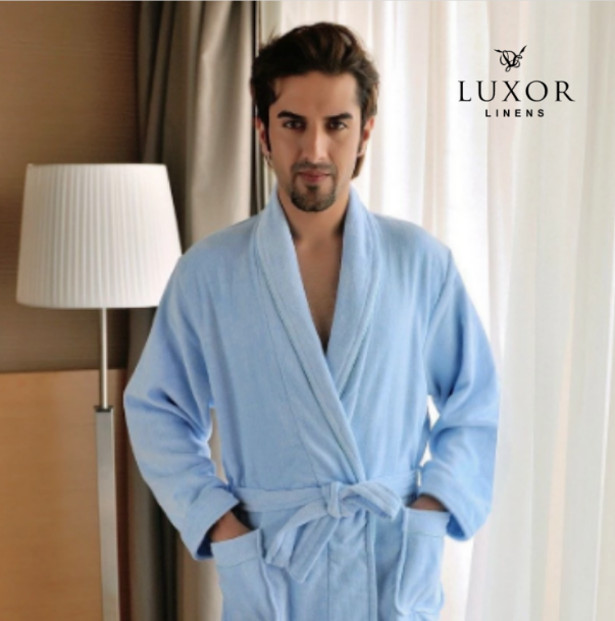 Luxor Linens' Sienna Terry Robe is made from 100% Egyptian Cotton, this super-plush terry robe is irresistibly soft yet lightweight. Slip into something luxurious with a blanket of warmth and comfort.
It's a perfect gift for your father because it can keep them warm and comfy when chilling at home.. We also offer monogramming & gift-wrapping!
Pret a Voir specialise in luxury eyewear for all.

Sunglasses are a much needed necessity for during the Summer months and their brands would make the perfect gift for someone's father on Father's Day!
For example, consider the Oakley brand for serious campers and sportsmen: Oakley Sunglasses – these are extremely durable and offer 100% UV Protection.. There is a large selection of lenses shapes and colours which can make for quite the unique gift. They are extremely popular with golfers at the minute.
Here are their top 3 picks: Oakley Flak 2.0 XL, Oakley Holbrook Metal and Oakley Radar EV Path
Similarly, for those more extreme campers we would recommend Jublo, this brand are great for mountaineering and hiking: Jublo Sunglasses. Jublo's designs offer some of the best coverage on the market and include design features to keep these glasses on throughout all your adventures. Here are their top 3 picks: Jublo Explorer 2.0, Jublo Stream and Jublo Aerolite
For a more classic look, they would recommend Maui Jim which have some of the best lenses when it comes to scratch and shatter resistance: Maui Jim Sunglasses – these frames are all really stylish and perfect for Summer. Here are their top 3 picks: Maui Jim Haleakala, Maui Jim Waterman and Maui Jim Red Sands
Other popular brands include classic Ray-Bans, Moncler and Revo [especially the Bear Grylls range].
TIDAN, are a startup based in Sweden with worldwide operation.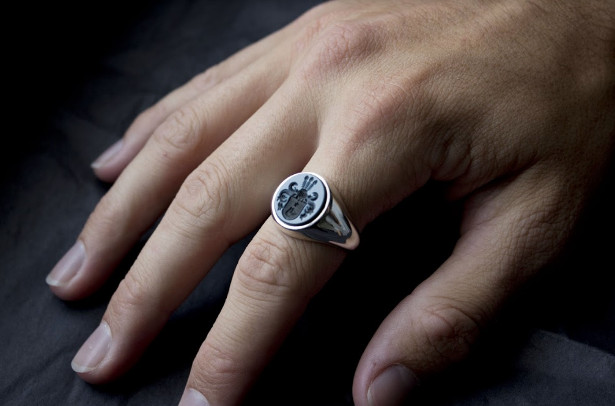 They offer truly custom jewelry at an extremely affordable price by cutting out unnecessary middlemans and processes without compromising the quality of the product.
TIDAN believe that gentlemen do love a good, bold and masculine signet ring. They have catered to top male fashion icons such as actors in Sweden so you can be sure they are offering great quality in their product. They also have lifetime warranty and price-match policy to improve the customers' confidence in them.
www.tidanapp.com
www.instagram.com/tidanjewelry/
Introduce Dad to Biovène Barcelona's Shampoo In-A-Bar in five (5) formulations: Hydrate Repair, Damage Control, Moisture Volume, Clear Protect & Nourish Restore.
www.aiverc.com
Aiverc are focussing on unisex jewelry especially watches which is a perfect gift for all fathers.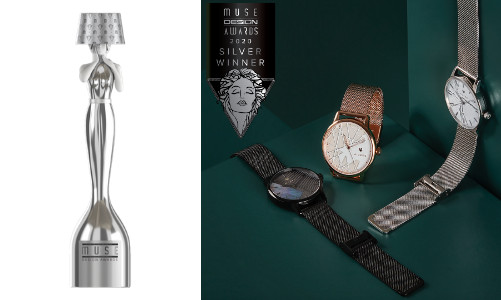 Aiverc were awarded the SILVER MUSE AWARD.
A little bit about them. As a contemporary watch brand, AIVERC advocates a unique style of spiritual temperament which represents self-discipline, self-confidence, and natural freedom. For this purpose, the brand has maintained certain dialogues with the new generation of artistic pioneers and life-opinion leaders. By crossover design process along with architecture, painting, and different kinds of artwork, AIVERC has been playing a positive role in representing artistic aesthetics to people's daily fashion life, starting from timepieces. Inspired by iconic architectural beauty around the world, Jørn Utzon Collection is unorthodox. The idea comes with the imagination of the watch face as a canvas of art. To ensure the beauty lasts with the stand of time, Aiverc only uses premium quality material. Similar to art pieces, Aiverc watches tell stories.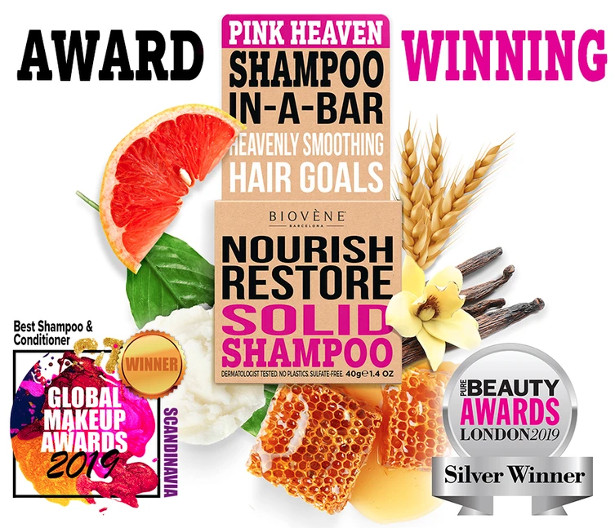 These little bars are packed with powerful natural ingredients & essentials oils that are gentle enough on hair for daily use while being 100% eco-friendly as they are plastic free! Without sulfates, parabens or palm oil, and not tested on animals, this is one little bars will go that extra mile and last for over 50 washes!
Choose from any of these formulations: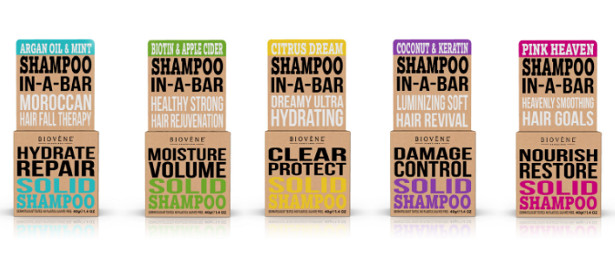 Hydrate Repair – Argan Oil & Mint: Recovers shine and softness with optimal hydration and helps combat hair fall while maintaining a healthy scalp
Moisture Volume – Biotin & Apple Cider: Great for Dad's who want to see thicker, fuller , and healthier looking hair, as this bar gives fine hair volume and strength
Clear Protect – Citrus Dream: Perfect for those who want to enhance the hair's natural highlights while protecting hair from breakage and to look revitalized.
Damage Control – Coconut & Keratin: Does Dad's hair need rescue? Try this bar to get his hair back to velvety softness and glow with reconstructive Keratin to revive, strengthen.
Nourish Restore – Pink Heaven: Perfect for Dad's who want to remove hair buildup and get healthier hair that is irresistibly shiny with a glow.
Shampoo-In-A Bar & Conditioner-In-A-Bar in: Hydrate Repair, Damage Control, Moisture Volume, Clear Protect, & Nourish Restore (40g) by Biovène Barcelona are available for £5.99 at www.biovene.co.uk.
Get your dad great hair and to contribute to the environment NOW with CODE: FATHERUK for FREE SHIPPING on any purchase at www.biovene.co.uk Code valid all through June 2020!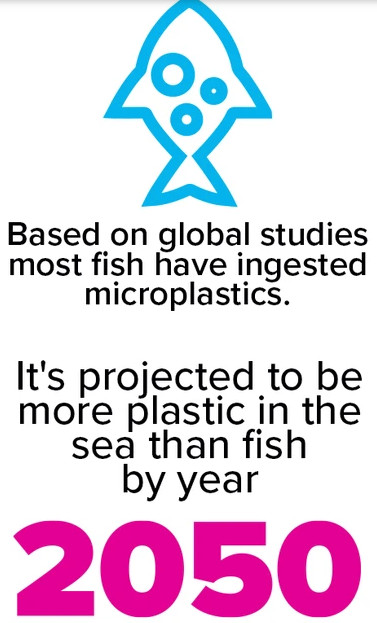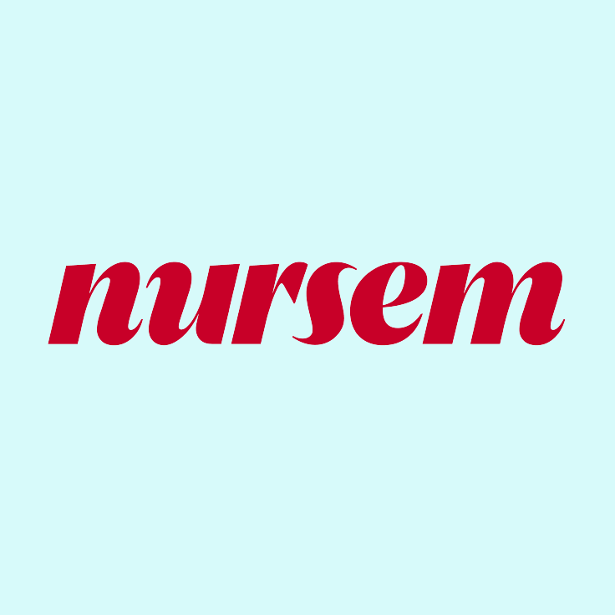 Nursem… so important for Dads and NHS Nurses whoose hardworking hands have been challenged by the demands of keeping hands clean! Nursem have such a great range of hand care products! Check it out >> www.nursem.co.uk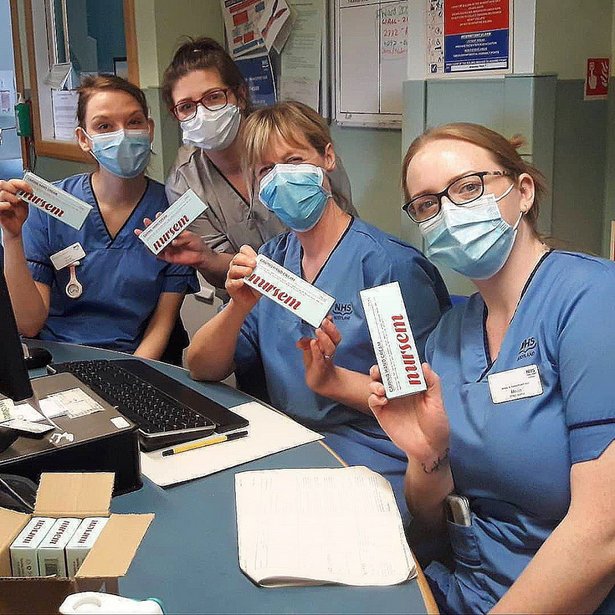 FACEBOOK | TWITTER | INSTAGRAM
Nursem is a really lovely brand on a mission to give back to some of the most deserving, by providing a month's worth of free hand cream to an NHS nurse or midwife for every product sold.
In recent months we've all experienced the negative effects excessive handwashing can have on skin, and relate to the ongoing impact this has on NHS workers' hands, which are washed an average of 55 times a day while caring for patients.
This relentless handwashing can lead to adverse effects on the skin, such as dry cracked hands, eczema and dermatitis so to combat this, an NHS nurse and her husband created Nursem after experiencing these effects first-hand, to nourish and regenerate hardworking hands in need of some extra care. Products include: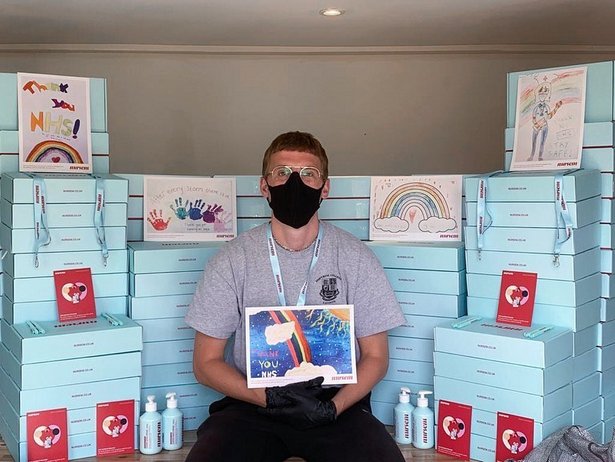 Caring Skin Fix: A Consultant Dermatologist Approved, fragrance-free formula which provides targeted relief to the most sensitive of skin types by protecting the natural skin barrier, using Avocado Oil, Shea Butter & Glycerin; minimising moisture loss from your skin. The vegan, cruelty-free product also soothes redness and irritation with pharmaceutical grade colloidal oatmeal and regenerates using a blend of Hyaluronic Acid, Pro Vitamin B5 and Allantoin to fuel your skin's natural ability to repair as quickly as possible. (50ml, RRP: £14.99, stockist: Nursem.co.uk)
Caring Hand Cream: A non-greasy, fast absorbing formula designed to be used little and often throughout the day to immediately soothe, hydrate and reduce the risk of further on-going discomfort. High in Omega 3, 6 and 9 and containing Manuka Honey NPA +15, the Caring Hand Cream is the perfect prevention for hand working hands. (300ml, RRP: £19.99, stockist: Nursem.co.uk)
Caring Hand Wash: An ultra-mild soap-free formula that uses skin-friendly cleansers designed to minimise the effects of constant hand washing i.e. removal of the skin's own natural barrier. The formula is fortified with conditioning Pro Vitamin B5, Glycerin and plant-derived oils to help protect hands against further on-going damage. (300ml, RRP: £9.99, stockist: www.nursem.co.uk.)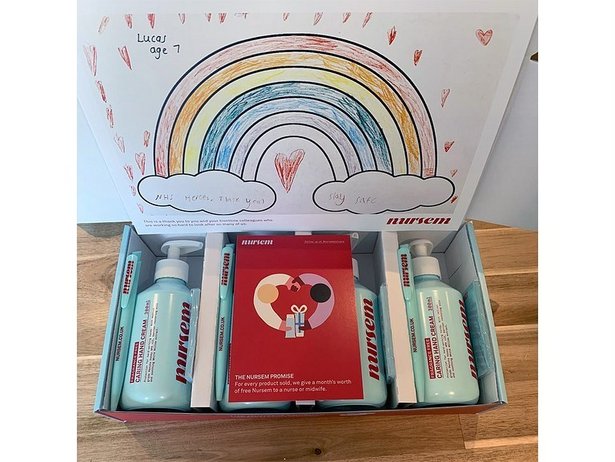 Nursem has been donating a month's supply of hand cream to a frontline worker for every product sold since its launch in 2018, from which they've helped over 49,400 frontline workers to date.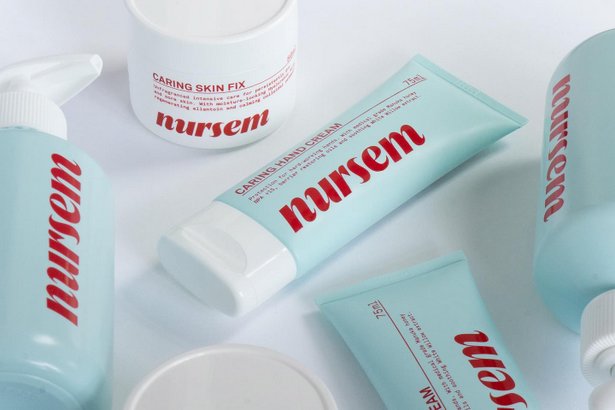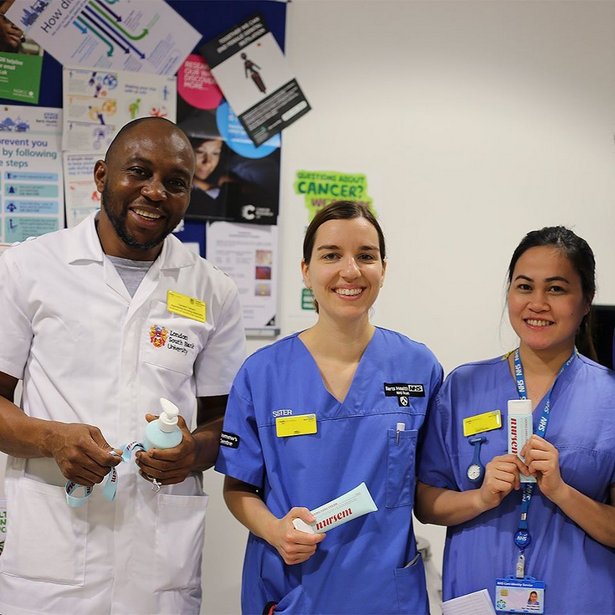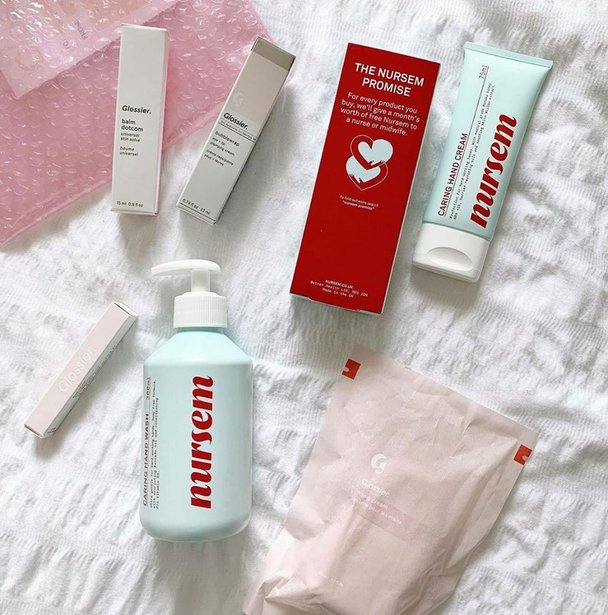 Celebrate Father's Day with a MOOSE Mule Cocktail Box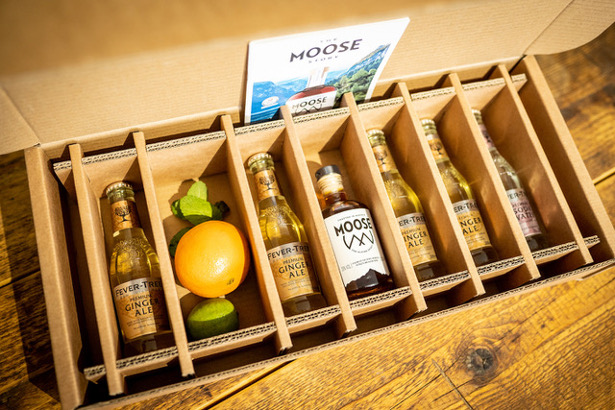 Whether you're celebrating Father's Day virtually or you plan to be soaking up the sunshine together on 21 June 2020, why not treat the Father Figure in your life to a MOOSE Mule Cocktail Box?
MOOSE – The Alpine Spirit is made in the mountains of Austria and is a blend of mountain herbs including mint, gentian, nettle and pine, with the natural sweetness of Canadian maple syrup and some subtle chilli heat.
This exciting spirit is outstanding for mixing in cocktails and MOOSE has launched a brilliant MOOSE Mule Cocktail box. Containing all the ingredients you will need to mix four delicious MOOSE Mule cocktails at home: fresh orange, lime and mint, a 20cl MOOSE bottle and Fever-Tree mixers, the cocktail box is perfect for ZOOM cocktail parties, cocktails at home or a fabulous gift for Father's Day.
MOOSE Mule
50ml MOOSE
200ml Quality Ginger Ale (MOOSE recommends Fever-Tree)
40ml Soda Water
Fresh Mint
Fresh Orange
Fresh Lime
Fill a large wine glass with ice. Add mint, then squeeze and add a wedge of lime. Add an orange zest, then add 50ml MOOSE. Swirl around the ice and ingredients. Add 200ml ginger ale. Top with 40ml soda water and stir gently.
MOOSE has created a video on how to create the perfect MOOSE Mule, which you can see on their Instagram @themoosedrink here.
The MOOSE Mule cocktail box is available to buy from themoosedrink.com
RRP: £20 ABV: 35%
Individual bottles of MOOSE – The Alpine Spirit are also available to buy from Master of Malt and themoosedrink.com
RRP: £36.99 for 70cl. ABV: 35%
About MOOSE – The Alpine Spirit
MOOSE is a unique combination of mountain herbs such as mint and pine, Canadian maple syrup for natural sweetness and subtle chilli heat. MOOSE is best for mixing in simple, easy to execute drinks such as the MOOSE Mule, Chilli & Maple Daiquiri and the Raspberry Mousse.
MOOSE is made in Arlberg at the 135 year old Freihof Distillery, close to the world famous ski resort St Anton Am Arlberg. This family distillery has been distilling the finest Austrian spirits since 1885 and helps MOOSE to be a true expression of modern Alpine lifestyle, full of provenance and authenticity.
MOOSE is passionately committed to fighting the effects of Climate Change and saving the snow, by aiming to plant 200,000 trees in Northern Sumatra this year with The Sumatran Orangutan Society. MOOSE also organise 'Alpine Litter Picks' when the snow melts in the Alps to help preserve the mountains for the next season.