​
Is Dad cycling… now even more than ever… Safety. Hövding is the world's first cycling airbag for urban cyclists. Think no helmet but alternative, edgy collar that provides up to 8x more protection. What If He Falls. www.hovding.com.
FACEBOOK | INSTAGRAM | TWITTER
The safest cycle helmet in the world is now even smarter
Hövding is the world's first cycling airbag for urban cyclists. Think no helmet but alternative, edgy collar that provides up to 8x more protection.
The latest version, Hövding 3, packs new and upgraded features and is the perfect gift for the avid cyclist this Father's Day:
Advanced airbag technology with 0.1 second deployment in event of an accident
Improved built-in algorithm that reads your cycling movements 200 times per second, providing a more accurate and safer riding experience
A mobile app with improved Bluetooth technology that works with Hövding 3: the app can track battery life and the distance you travel and compare this to other ways to move around the city (how much money saved, favourite routes etc.)
A built-in In Case of Emergency (ICE) function: When Hövding is deployed, a message is sent directly to your ICE notifying of an accident and latest location
A free-sized adjustable collar, making it more seamless and comfortable than ever
Extended battery life, up to 15 hours of active cycling
Hövding 3 is now available at £249/pp and can be purchased at Selfridges, online or at select retailers nationwide.
The third generation of Hövding's unique airbag for urban cyclists is now being launched. It is the biggest move yet for the Swedish innovation company. After four years of research and development, the new Hövding is easier to use, can be adjusted in size, has advanced airbag technology and is equipped with Bluetooth for functions such as ICE to contact next-of-kin in the event of an accident.
"We have carried out four years of research to make the world's safest head protection for cyclists even better. And in the eight years in which people have been cycling with a Hövding, we have gathered feedback from customers and used it in our design and development work. Our surveys of cyclists in seven major European cities show that 70% would cycle more if they felt safer. We have focused on this and want to contribute to greater safety," says Hövding's CEO, Fredrik Carling.
Over the years, the company has developed unique expertise in airbag technology and algorithm development. The user feedback from the two previous versions of Hövding has permitted further advances in the concept.
Hövding 3 is more comfortable. Its adjustable size means that it fits perfectly around the neck. It is easier to use, has a new patented airbag, and its battery life has been extended(around 15 active hours of cycling). Another new feature is that Hövding can use Bluetooth to connect to a smartphone, creating exciting functions and new opportunities for both cyclists and the development of safer cities for cycling.
Hövding 3 launches with an app compatible with iOS and Android mobile operating systems. The app tells you how far you have cycled and the remaining battery time and can also contribute to safer cycling in the future. The cycle data collected show where accidents occur frequently and where there are large numbers of cyclists, which allows for better planning and improvement of cycling infrastructure. The smart connection also offers an ICE (In Case of Emergency) function. This permits a text message to be sent to next-of-kin in the event of an accident involving airbag inflation, including the coordinates of the accident site.
For the development of Hövding 3, more data on cycle movements and accidents were collected to improve the algorithm. This included staging more than 3,000 accidents with stuntmen and collecting data on over 2,000 hours of standard cycling. When Hövding has been activated, it registers movements 200 times a second. In an accident, the airbag is inflated in 0.1 seconds to enclose the head and hold the cyclist's neck in place.
Hövding is currently used by around 185,000 cyclists and over 4,000 cyclists have recorded having been protected in accidents by a Hövding airbag.
"Cycling may be the answer to many of the challenges relating to the environment, congestion in cities and health, and we want to take cyclist protection to the next level. We know that safety means more than just reactive protection. We need to be proactive to improve accident statistics. Our vision is to reach out and protect many more cyclists than we do today. Hövding 3 has been developed for high volume production to meet growing demand and permit the international expansion that we are about to embark upon," says Fredrik Carling.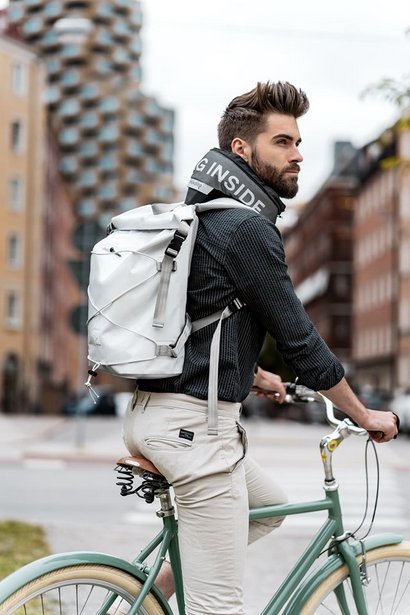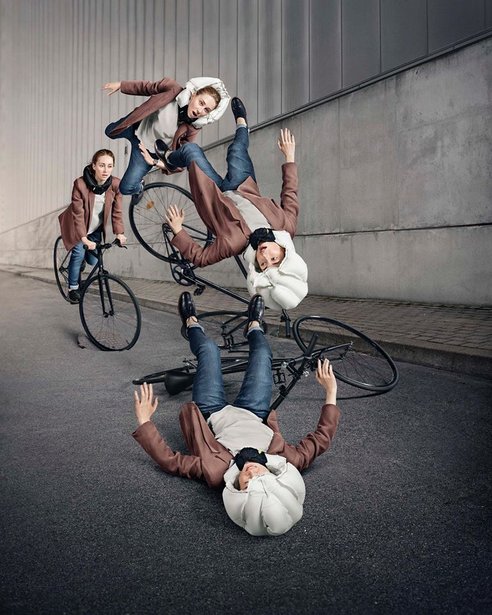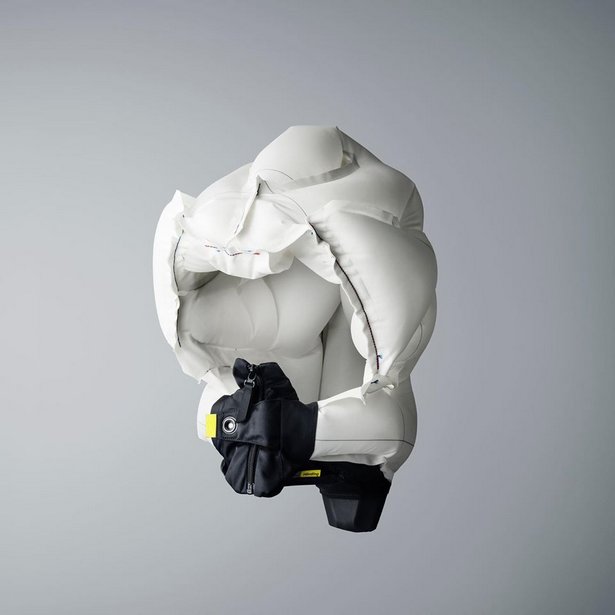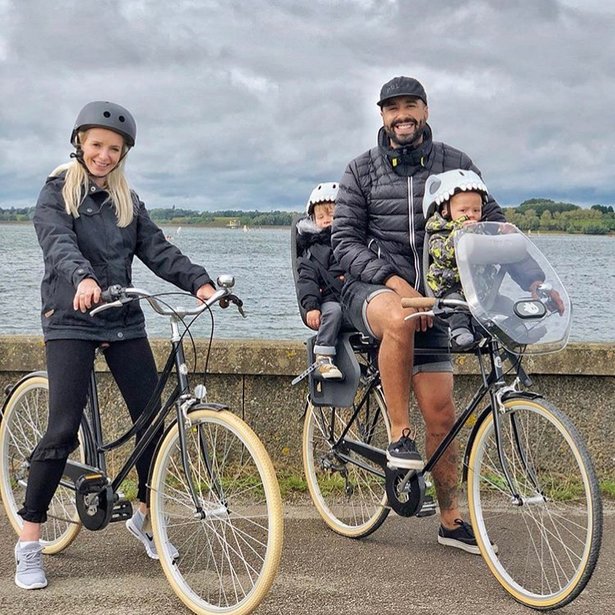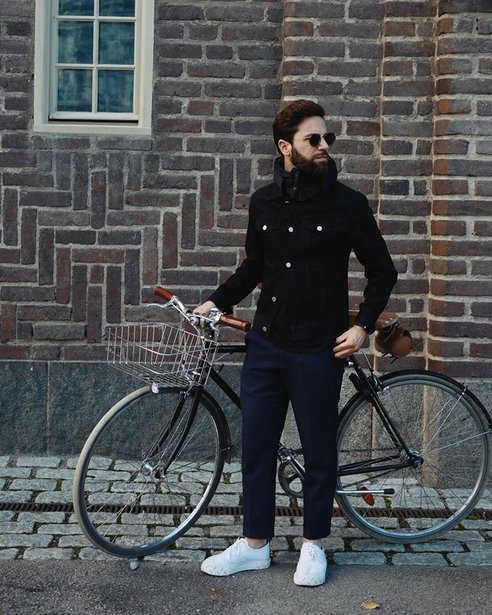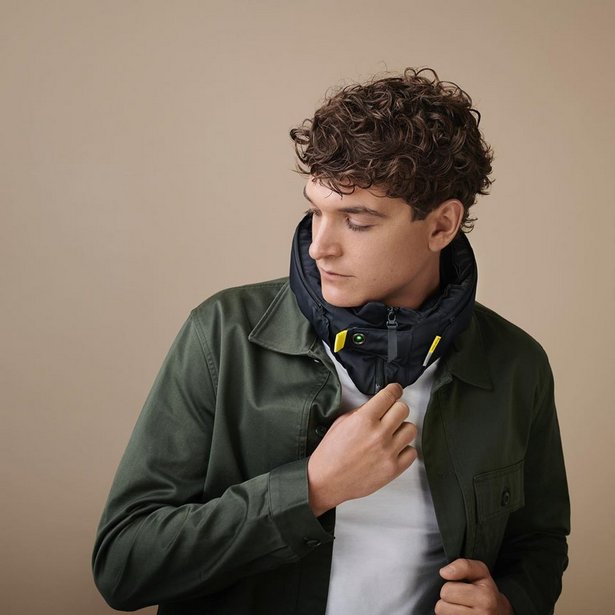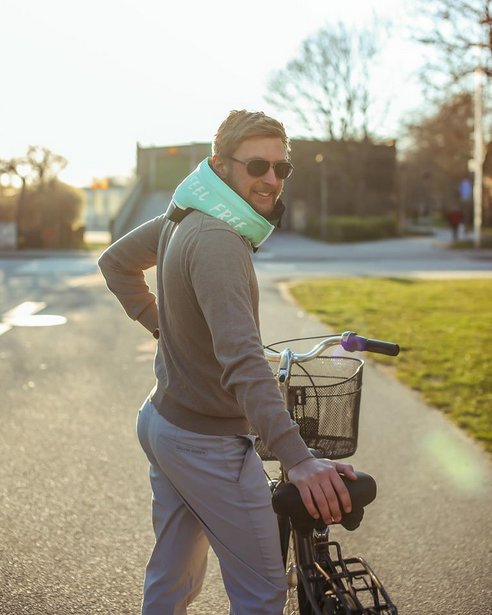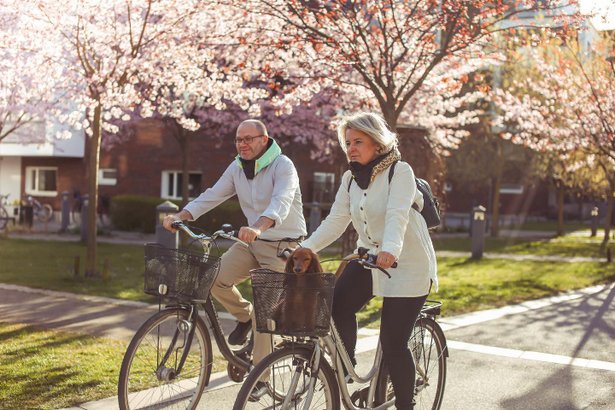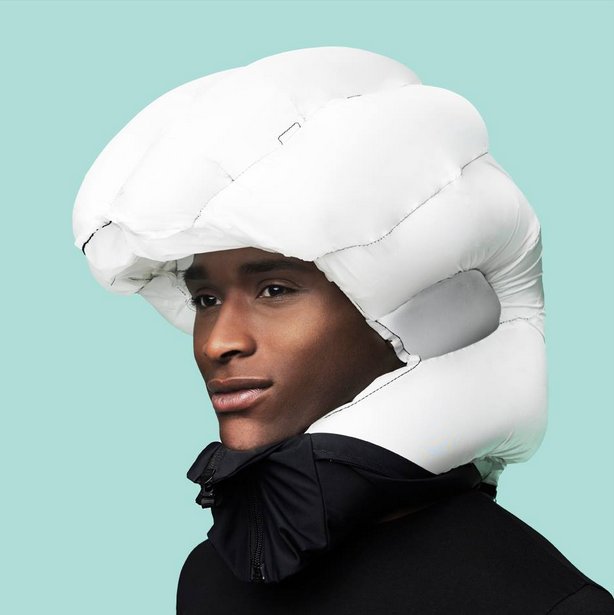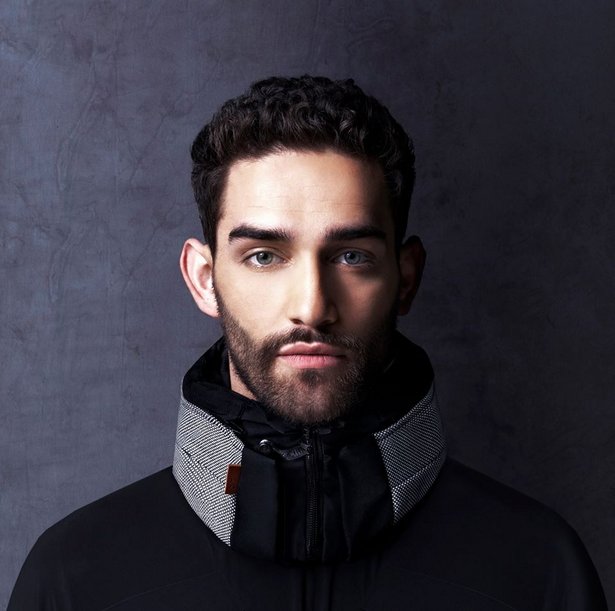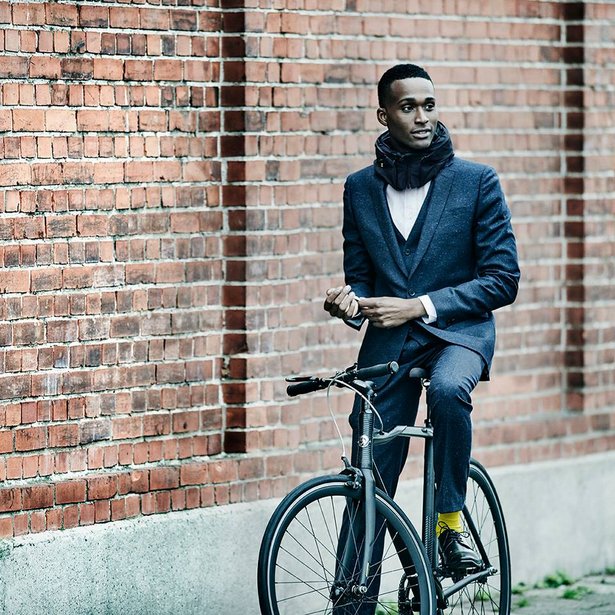 Meet Japan's Denim Guru,
Hisashi Morsiha – Founder of BONCOURA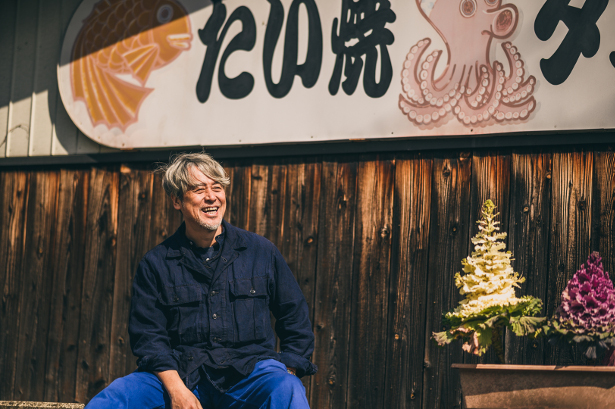 Famed for its quality of denim products, Japan has a long heritage of producing bespoke and long lasting items of denim based clothing. Leading the way is BONCOURA founder Hisashi Morisha. Founded in 2011, BONCOURA is at the pinnacle of the industry using traditional methods to create highly sought after denim designs across the world, and this year celebrated nine years of cutting edge fashion.
BONCOURA clothing is currently distributed to 40 shops and department stores across Japan, with the Osaka purpose built 'BONCOURA Salon' open during weekends for denim lovers. BONCOURA prides itself on the quality and design of their clothing, with a particular focus on denim items and jeans. Using a mix of different, carefully chosen raw cottons and natural indigo dye, these are then spun to produce an amazing indigo dyed yarn. This yarn is then woven with great care on very old narrow power looms to produce the quality BONCOURA products.
Hisashi Morisha worked at one of the major department stores in Japan as the marketing and sales promotion division for 20 years, and then began working as a vintage curator and model. Then he finally founded BONCOURA in 2011 as his original brand. Describing this experience as enhancing his passion for vintage clothing, Hisashi founded BONCOURA on the principle of creating a brand that celebrates the best of vintage style alongside inventive production techniques. Initially starting with 200 pairs of jeans, Hisashi sold out within minutes spurring him on to take the business further. BONCOURA continues to offer high quality items such as jeans, chinos, work pants, and so on.
Its price range tends to be premium because special attention is paid to not only construction but also every detail. It will satisfy those who are fond of genuine items.
To celebrate nine years of the BONCOURA brand, Hisashi developed the 'Memorial 9th year collection' which was sold out just a few days after going on sale. The maintained interest in the brand and growing number of customers is an example of how BONCOURA is increasingly being recognised as one of the top boutique denim brands globally. 2020 is set to be a huge year for BONCOURA, with no dream too big for Hisashi.


Funky super gripping phone accessory
Ideal Father's Day gift for under £10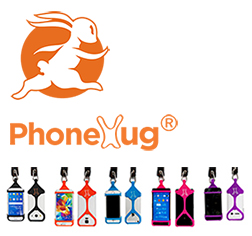 As seen on TV, BBC1 The Customer Is Always Right – PhoneHug® a hugely beneficial phone accessory.
It super grips to your phone and attaches to you via a lanyard, originally designed for those who love outdoors and adventure.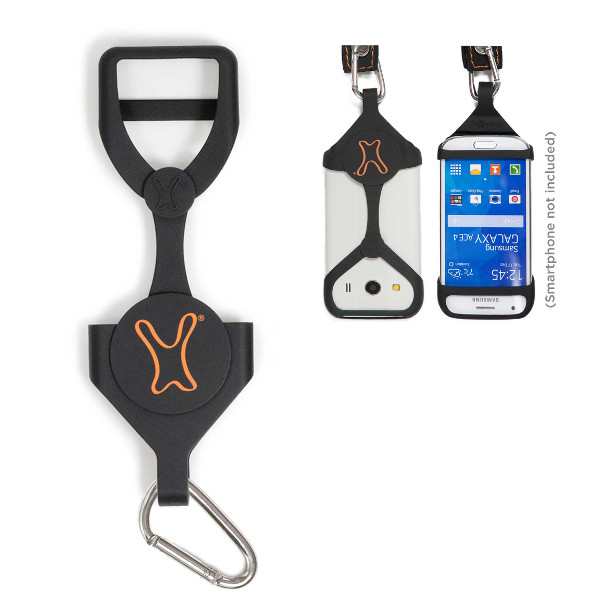 FACEBOOK | TWITTER | INSTAGRAM
When the risk is high, or you're clumsy, PhoneHug® keeps your phone safe.
Wherever the location, PhoneHug® securely fits over your phone in seconds (case or no case), giving you and your phone peace of mind.
Available in 8 colours, it's the perfect piece of kit for festivals, walking, water sports, snow sports, climbing, motorbike… anywhere it's a risk to lose, drop or damage your phone.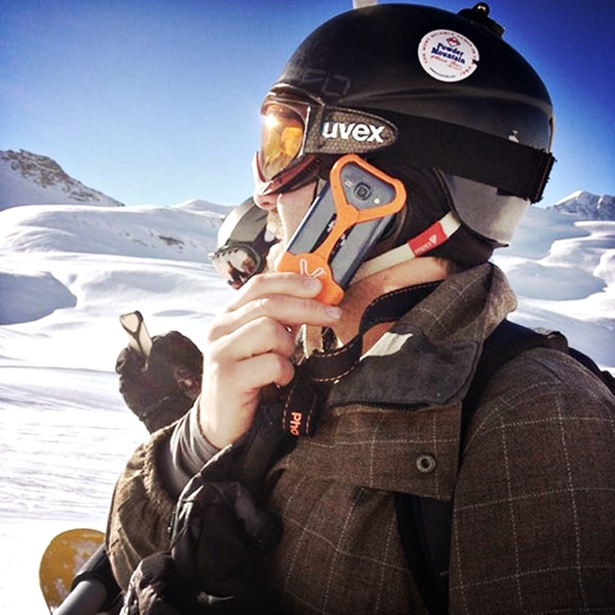 PhoneHug® can be worn in several ways with a lanyard of your choice, either clipped to a belt loop, over the neck, around the wrist, across the body, over the shoulder, or just hung up.
So versatile; back-strap acts as a finger loop, money clip, card holder or a place to store earphones. PhoneHug® can fit onto a bottle neck, creating a DIY tripod to watch or film, ideal for those zoom meetings or house party occasions, helping you and your friends be together when you're not together.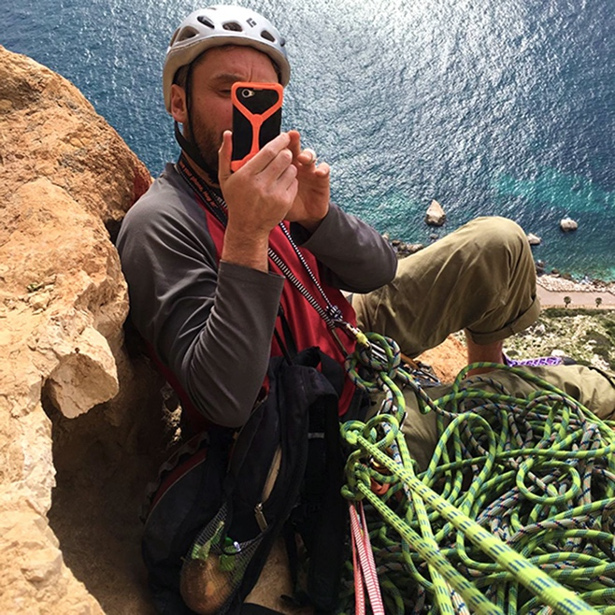 UK based ex-photographer turned entrepreneur Sam Fairbrother and her husband Geoff Barke invented PhoneHug® in 2013. The idea started out as a rough drawing on paper and after many prototypes PhoneHug® has developed to fit almost all smart phone models.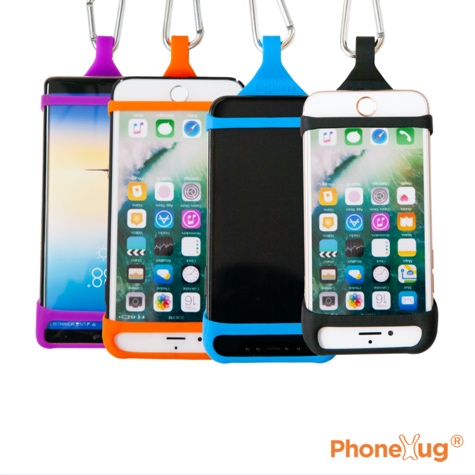 A product created from an initial drawing and paper model, tested with sailors, snow boarders, photographers, ramblers and horse riders. PhoneHug® was also tested at festivals, making its debut at Hideout Festival in Croatia, followed by Glastonbury, WOMAD Charlton Park and Creamfields with both back-stage crews and festivalgoers. The testers loved it, though identified a need for modification so PhoneHug® could fit the vast majority of phones. This was achieved and the first model is now on sale, feedback has been overwhelmingly positive!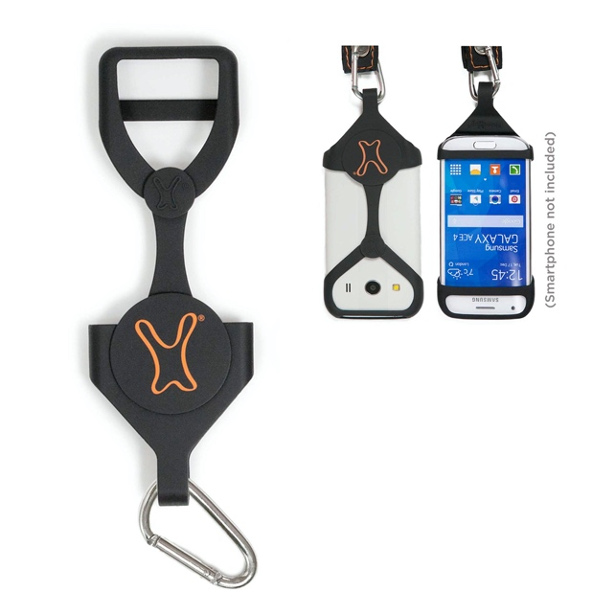 PhoneHug® is disrupting a £70 million lost phone issue and a $30 billion global phone theft industry, that needed tackling as a matter of urgency.
Up to 2000 phones are being stolen every day in the UK; over 3 million phones being lost or damaged every year; £5million spent in the last 2 years on uninsured phone repairs.
PhoneHug® helps to reduce the risk of lost, damaged, broken or stolen phones and enhance the lives of people, so they can relax and enjoy their activity, knowing their phone and data are safe.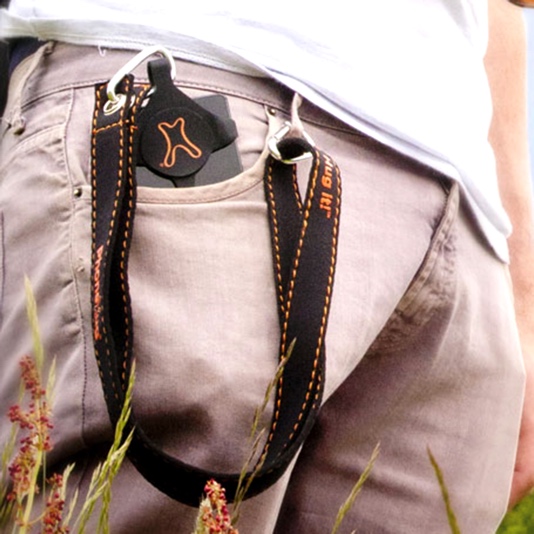 It's the tight fit that makes it grip!
Love you phone, Hug it!®
PhoneHug® designer Sam Fairbrother says: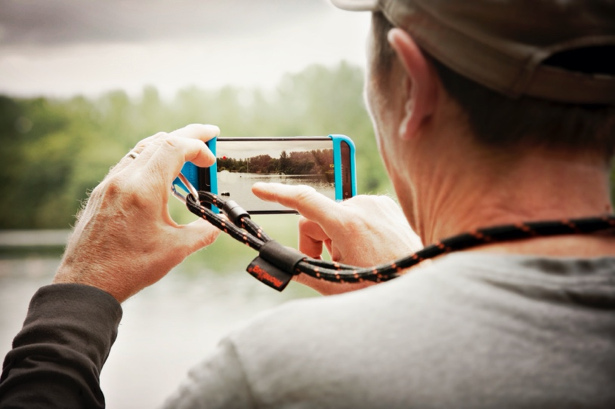 PhoneHug® has the edge on the market because it's the only phone holder that: has a strong and robust loop; grips tightly to the phone; can be easily fitted or removed in seconds; is compatible with the vast majority of smartphones.
Compostable cellophane is used on all lanyard products and we aim to be using compostable packaging for all product by the end of 2020.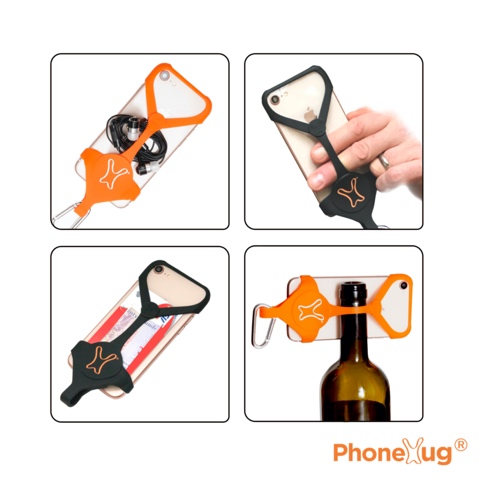 Giving back is a large part of our drive, to date PhoneHug® has helped a number of charities including; Trees for life, Balkan Under Dogs; Help for Heroes, Future Dreams, South Manchester Rehome & Rescue, Girl Guide volunteers and local fund-raising events. We look forward to helping more communities, charities and environmental projects."
The retail price is £8.95 per PhoneHug®. An affordable item and ideal gift!
Available here: www.phonehug.co.uk/collections/all
For most this price it is a no-brainer, the price of one month's phone insurance.
The UK spent £5million on repairing uninsured smartphones, in the last 2 years.
3 million Brits damaged or broke their phone last year.
500,000 people in the UK have their phone stolen every year.
Order here: www.phonehug.co.uk/
Stockist info: www.phonehug.co.uk/collections/all
Lanyards RRP: From £3.45- £7.95
PhoneHug® RRP: £8.95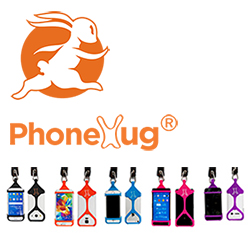 again&again™ is a fashion brand that exists to inspire circular living through more comfortable jeans designed to never be thrown out. Instead, we upcycle our jeans into new ones using a clean chemical recycling process. The secret is our 100% lyocell fabric, which makes our jeans softer, lighter, and more breathable than cotton. Every element of our jeans' design has been carefully considered with comfort and sustainability in mind: from our jeans' dark wash (saves water in production) to their rivet-less design (makes upcycling possible) to their non-leather back patch (saves cows and reduces greenhouse gas emissions).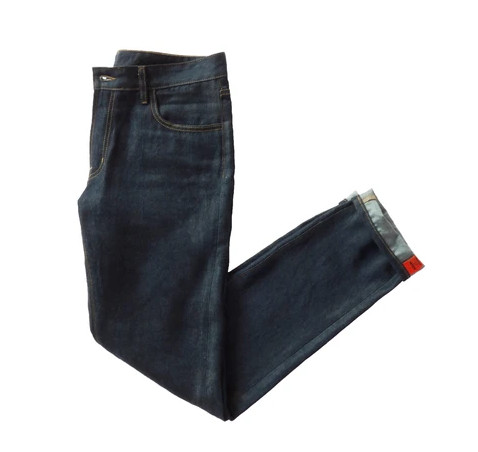 TIE ONE ON WITH DAD THIS FATHER'S DAY
In case you haven't heard, dad doesn't need another tie. I mean, when's the last time your dad put on actual pants. This Father's Day, give dad something he really wants: a drink.

Avital Tours has been designing award-winning culinary experiences for over nine years. Their virtual experiences deliver the same story-driven journey, featuring expert chefs and mixologists in a live, interactive video chat. Whether you and dad are in the same house or states away, spend the afternoon together learning about mixology, connecting with others across the country, and drinking a seriously delicious (and much deserved) cocktail or two.
Avital Ungar, Founder and Owner of Avital Tours, wants to bring people together this Father's Day. "Our mission is to deepen human connection with stories and food and drinks, of course. These experiences allow families to connect with one another, even from afar, and provides a platform to celebrate. We could all use more celebrations right now!"
Every public ticket purchased includes a complimentary ticket for dad or special person in your life. Join a public tour or book a private event for friends and family—a custom experience to honor dad on his special day. Private events include a special whiskey cocktail and optional ingredient box—the box shows up at your door with everything you'll need to mix the drink alongside the expert.
Go to Avital Tours Special Events page to book.
Public Virtual Mixology
Saturday, June 20th at 3pm PST / 6pm EST
Sunday, June 21st at 5pm PST / 8pm EST
$25 Per Login + Complimentary Ticket for Dad
Use Code MIXFREE4DAD
Private Experiences
Groups can choose their time and date
$35 per login + $50 for ingredient delivery
$350 group minimum
About Avital Tours
Avital Tours is a virtual and in-person culinary experience company that provides behind-the-scenes, interactive storytelling through people and great food (and drink, of course). The virtual experiences connect guests through powerful culinary stories, food-focused games, and hands-on experiences with chefs, mixologists, and restaurateurs. The in-person tours are curated 4-course progressive meals, where each course is served at a different restaurant, starting with appetizers, followed by an entree, and concluding with dessert. Avital's mission is to deepen human connection through storytelling and food. For more information, visit avitaltours.com
Rheos floating sunglasses are a must-have for Dad this Father's Day! The future of eye-wear is floating, and at $55, they offer all the important features including floating technology, polarization, 100% UV protection, anti-scratch lenses and more!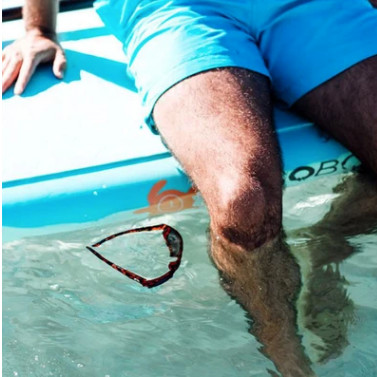 www.rheosgear.com
Father's Day spoil that is unique and different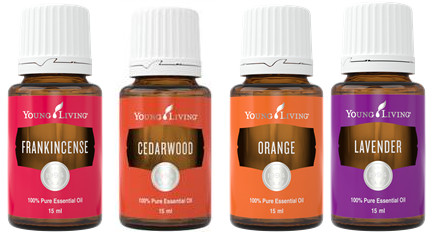 Looking for something a little different to spoil your dad, husband or new dad this Father's Day? Why not blend some essential oils to create your personal, own brand of beard oil just for him? Or consider blending a few drops of various, beautful smelling oils with a carrier oil to create a great diffused mood-enhancing, masculine boost on Father's Day!
For a DIY beard oil to condition and help encourage beard growth a manly, woodsy scented beard oil with a hint of orange is the perfect go to gift!
Beard oil
3 x drops Frankinsence
3 x drops Cedarwood
3 x drops Orange
2 x drops Lavendar
2 x tablespoons olive oil or coconut oil (carrier oil)
Cedarwood Essential Oil | Young Living Essential Oils
Another great way to treat dad this Father's day is to diffuse a blend of various essential oils to celebrate him for being such a great dad. These oils can be mixed and diffused in any room in the house.
Happy Father's Day Blend for Diffusing
3 x drops Cedarwood
3 x drops Frankincense
2 x drops Peppermint
Cedarwood Essential Oil | Young Living Essential Oils
Blend all together and pop into your diffuser or oil burner.
With lockdown meaning you won't necessarily have spent very much time with your dad this year, finding the perfect gift for Father's Day seems even more important. Butlers Farmhouse Cheeses Letterbox Cheeseboards, Learning with Experts' online courses and NINE ELMS' first non-alcoholic drink, No.18 are here to help!
Butlers Letterbox Cheese, from £6.50, letterbox.butlerscheeses.co.uk/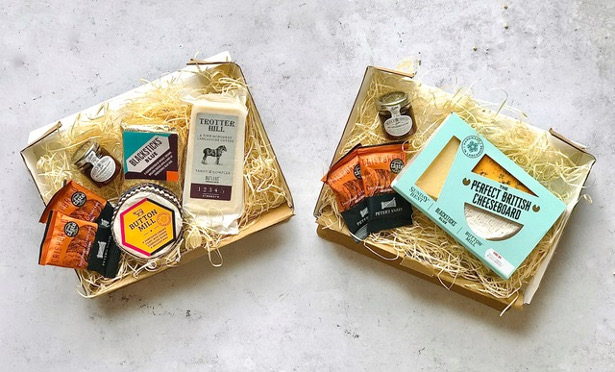 Treat your dad this Father's Day by delivering an indulgent, cheesy gift straight to his front door. Butlers Farmhouse Cheeses and their Letterbox Cheese parcels are here to help, delivering quality British cheeses directly to your loved ones. Available in two sizes, the perfect parcels contain a blue, a soft and a hard cheese, along with Peter's Yard crackers and Wilkin & Sons Chutney. The star of each box is Butlers' flagship cheese, Blacksticks Blue. A boundary-pushing cheese, Blacksticks Blue is the gold award-winning, orange-blue cheese with a creamy, indulgent texture and bright, irresistible blue bite.
Learning with Experts' online courses, from £9, www.learningwithexperts.com/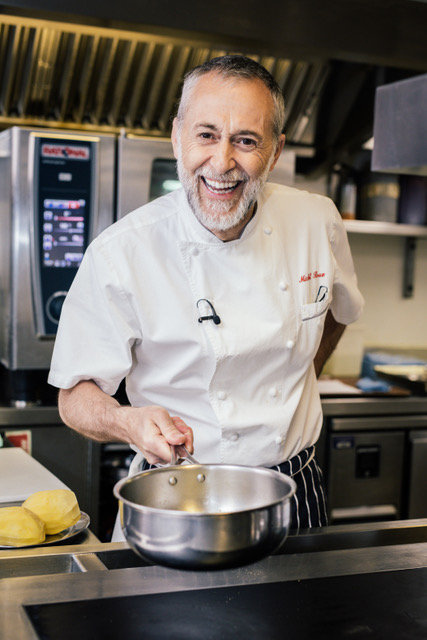 Why not give the gift of a new skill this Father's Day? Online course provider, Learning with Experts, provides one-to-one tuition directly from experts in their field to consumers in the comfort of their homes. Learn how to whip up a Michelin-starred meal to impress the rest of the family with Michel Roux Jr's course, The Roux Way. Or for budding bakers struggling to get their hands on a loaf in the supermarket, there's Richard Bertinet's course, An Introduction to Bread Making.
NINE ELMS No.18, from £16.95, www.masterofmalt.com/distilleries/nine-elms-drinks/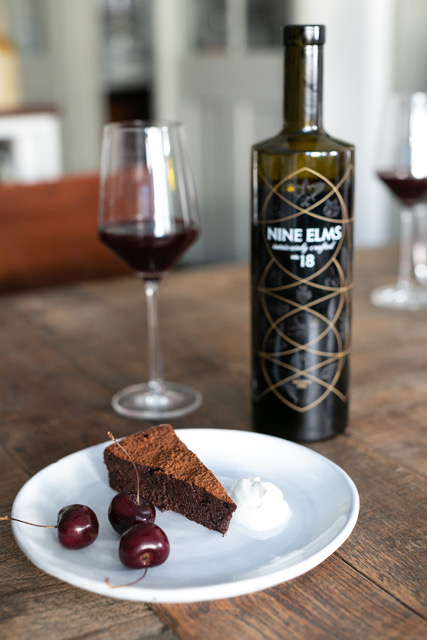 Treat your dad to a little luxury with a bottle of NINE ELMS No.18. The first non-alcoholic drink specifically designed to complement good food, NINE ELMS No.18 provides a complex taste profile for both drinkers and non-drinkers alike to enjoy inclusively around the dinner table. Now available at online drinks retailer, Master of Malt, No.18 is crafted from the juice of 4 types of berry and 20 different botanical extracts. An inclusive drink that's easy to insert into social occasions, whether that's at dinner or even in place of a spirit in a cocktail, ensure your dad celebrates Father's Day in style.
FACEBOOK | TWITTER | INSTAGRAM | LINKEDIN | PINTEREST
www.perfectdefinition.co.uk/scalp-treatments-hair-restoration-london
Whether you are suffering from partial, patchy or complete hair loss, Scalp Micropigmentation will create a simulation of micro hairs on your scalp. ( Simulating the appearance of hair will enhance your features, creating a youthful look that is designed to correspond with your natural features and skin tone. This technique of hair replication can also be used to help camouflage receding hairlines and scars. Patients who have undergone a hair transplant procedure can also benefit from this amazing method of camouflaging follicle removal scars, and filling areas where thinning persists despite the transplant.
For most treatments on men, SMP involves replicating the appearance of shaven hair, by introducing thousands of tiny pigment deposits into the epidermis of the scalp. When placed by a skilled technician, the recipient appears as if they have a full head of hair shaved to a very short length, hiding the appearance of pattern baldness or even complete baldness.
The client usually requires 2-3 sessions of cosmetic pigmentation, each lasting approximately 2-3 hours, but time does vary depending on individual requirements. Those with bald heads will require longer sessions. The process is repeated until both the technician and client are satisfied that the semblance of hair cannot be distinguished from the surrounding real hair.
For more information on Perfect Definitions Scalp Micropigmentation treatments please visit – www.perfectdefinition.co.uk/treatment-for-men // bit.ly/PerfectDefinitionBank
El is a fully Qualified, Certified and Insured Microblading, Permanent Makeup, Scalp Micro Pigmentation (SMP), Micro-needling and Medical Tattoo Specialist, performing Micropigmentation procedures full time since 2014.
She hold an International Accreditation from The Society of Permanent Cosmetics Professionals.
She is a member of SPCP and the Royal Society of Medicine.
El is also a Trainer & Educator at Nouveau Contour & KB Pro Academy for Permanent Cosmetics and Microblading.
Awards:
* Triple Finalist in the upcoming Micropigmentation UK ( MPUK20) Awards in Scalp Micropigmentation, Areola Tattoo and Microblading categories.
* Winner of English Hair & Beauty Awards 2019;
* Winner of London Prestige Awards 2019/2020 – Permanent Makeup Clinic of the Year.
* Winner of London Hair & Beauty Awards 2019 – Permanent Makeup Specialist of the Year 2019.
* Finalist in the English Hair and Beauty Awards 2020 – Permanent Makeup Specialist of the Year.
* Highly Commended Permanent Makeup Specialist of the Year 2018 – London Hair & Beauty Award 2018.
You can find out more about El by visiting her website – www.perfectdefinition.co.uk/about-el-truchan-microblading-pmu

Zero carbon homegrown British Vodka – raise a glass to the ultimate Father's Day gift and buy one get one tree!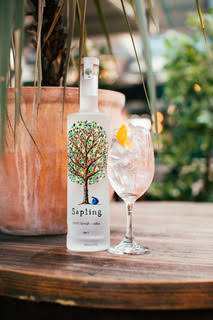 VODKA lovers can enjoy a smooth tasting British spirit which tastes and does good as for every bottle produced, a tree is planted. – making it the ultimate carbon neutral nature friendly Father's Day gift.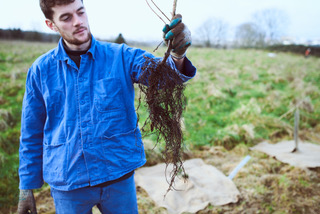 Sapling Spirits is a British drink brand for the modern day. They are on a mission to help turn the world's spirit industry into a natural force for good by planting a tree for every bottle of the vodka which is produced.
By buying a bottle as a Father's Day or other gift, you are giving something which lasts much longer than in takes to consume a fully recyclable and plastic free bottle, in a sensible and moderate way of course. As one tree can absorb up to 1.5 tonnes of carbon in its lifetime and making a bottle of vodka emits about 2.5kg of carbon – you could say each bottle of Sapling pays back over 535 times.
Buy one get one tree
For every 70cl bottle produced, a tree is planted. But this is not done in some far removed way as on each bottle a unique code tells you what tree was planted where and a little about the planting project, and you can track your tree online and in many instances you may be able to visit it. From fruit trees in London to oak trees in Bristol, it is the local communities who benefit from the planting projects.
Made in the heart of London Sapling use local ingredients to reduce transport emissions. It is four times distilled from 100% British wheat with charcoal filtered, de-ionised water. The high starch content of the wheat leaves a fresh finish and a natural sweetness which makes Sapling easy to sip neat or the perfect ingredient in a range of low carbon cocktails.
Good times need good drinks
Sapling is the brainchild of co-founders and friends Ed Faulkner and Ivo Devereux.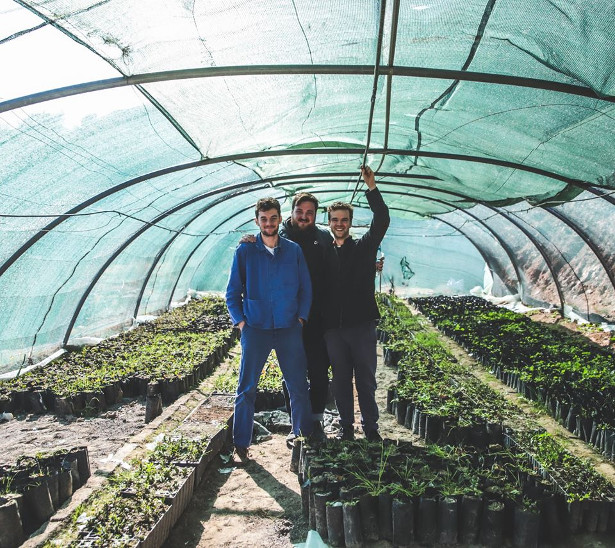 Ed, explains, "We hold two key principles close to our heart; producing vodka of the highest quality and giving back to the earth that brings forth our wheat.
"Sapling is a lovely vodka. It's clean, creamy smooth and has a touch of sweetness. Forget about that "I've just sipped unleaded petrol" experience you might have had with supermarket vodka and in these worrying times you don't have to tackle supermarket queues or restrictions, you can buy online and have it safely delivered to your door."
Sapling's long, strange trip
Friends since school, Ed and Ivo were working on tree planting projects around the UK. They needed both volunteers and money in order to plant more trees, but the worthy approach wasn't getting enough of either.
Instead they made a bar in a clearing and threw a party. That worked. The bar grew into a festival and they never looked back. Encouraged, they looked for ways to get even more people into the virtuous circle of good times for a good planet and Sapling Spirits was born.
A 70cl bottle costs £30 from the Sapling Spirits website with postage on top. Other sizes are available as well as a range of mixers and associated products.
To find out more about Sapling or to buy their products visit saplingspirits.com