YFood, the next generation of nutrition rich in protein, fibre, Omega 3&6.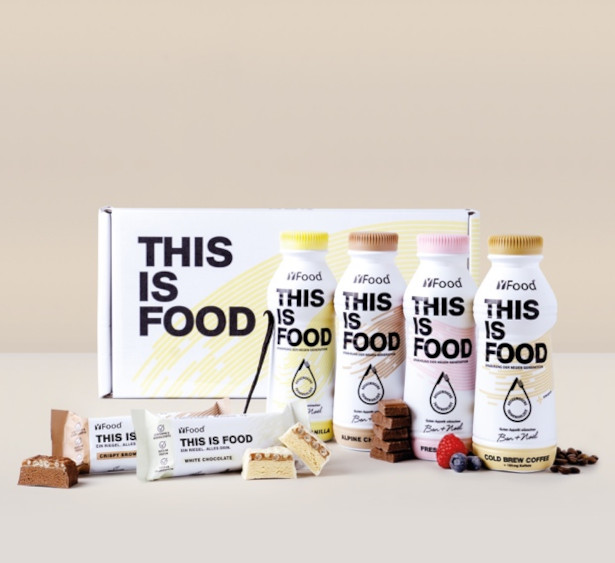 When you find yourself short on time for meals and on the verge grabbing fast food, YFood provides a range of well-balanced, complete meal products that puts flavour at its forefront. Ranging from three different products, the popular ready to Drink meals are available in Smooth Vanilla, Alpine Chocolate, Happy Banana, Fresh Berry, Cold Brew Coffee and Crazy Coconut. All YFood products are:
Suitable for vegetarians
Include 26 vitamins & minerals
Lactose free
Gluten free
Founded in Germany, YFood provides a tasty alternative to unhealthy junk food. The brand's mission is to support people to provide healthy and affordable nutrition in every situation, with minimal environmental impact.
Products are available to purchase online at uk.yfood.eu/ from £1.49 per meal.
Demijohn, the liquid deli
The Demijohn News – A new Quince Brandy
www.demijohn.co.uk/quince-brandy-liqueur?ct=t(summer-12)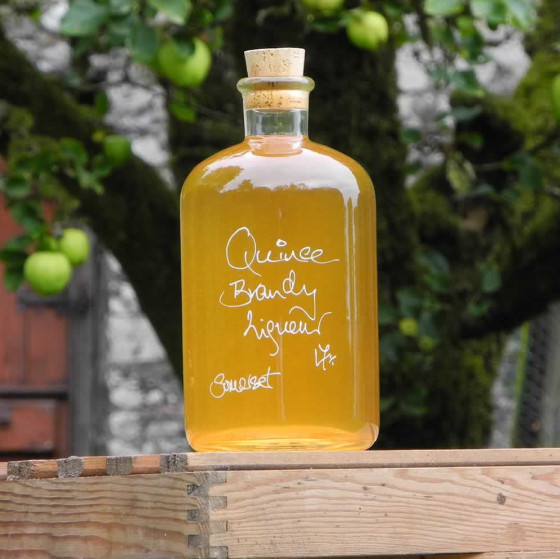 Our new Quince Brandy bottled in our handsome 1 litre Apotheker bottle
~ Try our new Quince Brandy ~
Tooting the trumpets for our new Quince Brandy!
It has been a little while since we have launched a new product, and a long time since we have launched a product that was completely unique to us. Our new Quince Brandy Liqueur 17% is not just new, it is completely unique and available to try in our York store or order online for delivery.
Made for us by our good friends the Temperley family in Somerset, genius of all things Cider Brandy, our new Quince Brandy Liqueur really has legs. It is quietly brilliant, tasting of figs and apples, and with a very pleasant dryness on the tongue, yet somehow sweet.
So unusual is this drink, that the Demijohn R&D department, (Frances and I at Demijohn HQ!), have been busy mixing it up to find out how it works best. Our initial studies have led us to love it over ice, rave about it with tonic, mint, limes and lemons and gush about it with fizz.
We actually need your help now in working out how best to drink our Quince Brandy Liqueur. So please let us know how you get on at home with your own experiments?
The Newest Craze – Veto Diet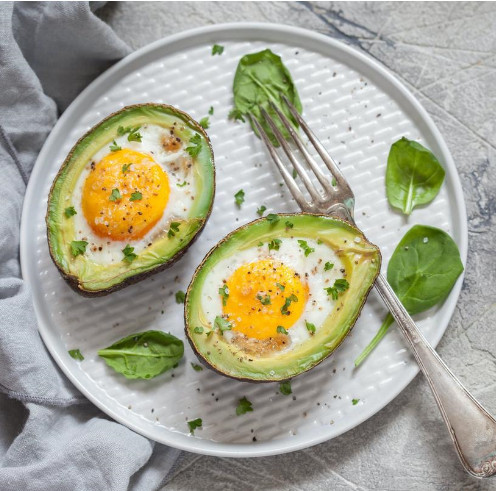 The Veto Diet is now available exclusively from Love Yourself and is great way to kick your body into its fat-burning mode and to manage your weight. Based on a combination of Keto and Vegetarian, it has been exclusively formulated by their in-house nutritionist to bring you nutritious meals with less than 20g of carbohydrates per day (based on 1700kcal option). The menu has been curated by Love Yourself and the award winning, Chef Director, Michal Snela with different menus created weekly.
The simplest definition of the Veto Diet is: a diet high in fat and very low in carbohydrates. Typically Keto dieters have been very reliant on animal proteins fats. With our Veto diet, we have turned this around and rely on plant based proteins as the main element of this diet. The only animal proteins we use are from eggs and dairy (no meat of any kind is included in this diet).
Fortunately, you won't be eating sticks of butter and dozens of eggs everyday. Love Yourself have included plenty of healthy plant-based food products as well as MCT oil. These foods will help you meet your fat, vitamin, mineral, and fibre needs simultaneously, making them a vegetarian keto dieters' best friend.
Important to mention, that it takes 3-4 days for your body to go into Ketosis before it starts burning fat as its main energy source and we recommend not to eat anything outside our meals until you are very familiar with carbs.
Benefits:
Efficient fat burn & increased metabolism
Attributed to increased physical and mental energy levels
Weight loss
Shown to treat and reduce inflammation as well as some health conditions such as epilepsy and arthritis.
Reducing carbon footprint
Improved appetite control
Better cognitive function
​Love Yourself provides an easy meal prep delivery service to your home or office. We prepare the meals fresh each day and deliver to your home or place of work daily with 1700Kcal and 2500kcal with 4 meals served each day.
Features:
Limited carbohydrate intake of 20g, or less, per day (based on 1700kcal)
Almost all animal protein is eliminated with the exception of eggs and cheese,
Plant-based proteins such as nuts, tofu, tempeh, and dairy are used to help meet your protein and natural fat needs
Added MCT oil to enhance the ketogenic effect
Made up of around 70% fats, 25% Protein, 5% Carbs
Love Yourself is compatible with MyFitnessPal so you can keep track of your diet.
The Veto Diet is freshly prepared and ready for you daily. Each day includes breakfast, lunch, dinner and a healthy snack. The Love Yourself Keto Diet costs from just £25. Visit Loveyourself.co.uk
REVEALED: FLOWERS OF THE ZODIAC AND THIER SYMBOLIC MEANING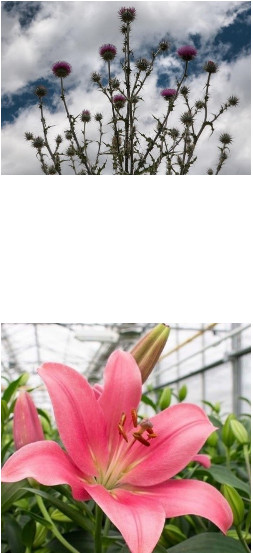 SIGNS OF the Zodiac originate from Babylonian astrology and can often offer guidance and comfort to those who believe them. Whether in times of struggle or marking a new start, Zodiacs are there to show the future is written in the stars.
Whilst everyone knows that each Zodiac sign correlates to a different time of year, did you know that each Zodiac also has a corresponding flower? Zodiac flowers reflect each star sign's personality trait and offer insight into what the stars have planned for us. After all, each Zodiac is as unique as a flower.
The UK's leading online florist, Serenata Flowers has revealed the flowers that symbolise each sign of the Zodiac. Looking to get a personal gift for someone special? Consult the list below…
Aries (21st March – 20th April): Honeysuckle
Aries symbolises new beginnings as the first sign of the Zodiac. Aries are known for being assertive, and this is reflected by their birth flowers – thistles and honeysuckle – which bloom in bold colours during the early spring.
Taurus (23rd April – 23rd May): Lilies
Sensuous Taurus loves being overwhelmed with love, so it's no surprise that their birth flower is the heavily flagrant lily. Choose lilies when picking a gift for the Taurus in your life and enjoy their seductive scent together.
Gemini (22nd May – 21st June): Lavender
Sociable Gemini's will feel most connected to lavender flowers, which grow in abundance in country gardens. Its vivid purple colour and attractive smell synergises with Gemini's natural charisma and irresistible charm.
Cancer (22nd June – 22nd July): White Rose
Moon-child Cancer will feel a sense of serenity with white flowers – especially white roses. The delicate white petals are symbolic of Cancer's inner sensitivity. White is a significant colour for Cancer as it offers a blank canvas that allows Cancer's creativity to flourish and bloom.
Leo (23rd July – 22nd August): Sunflower
Leos are notoriously outgoing and outlandish, so it comes as no surprise that they feel most connected with sunflowers. Enjoy a burst of sunlight from these bright flowers that will remind admirers of Leo's happy demeanour.
Virgo (23rd August – 23rd September): Chrysanthemums
Virgo's are known for being perfectionists with a keen eye for detail. Petit flowers such a chrysanthemums are associated with those born under the Virgo Zodiac. Virgos can enjoy these little flowers mixed with larger blooms.
Libra (23rd September – 23rd October): Roses
Libras have a clear sense of right and wrong, and are often incredibly balanced, much like a perfectly composed rose. The colour blue also holds special meaning for Libras so why not give a rose bouquet, interlaced with smaller blue buds, as a gift for your Libra loved one.
Scorpio (23rd October – 23rd November): Dark Red Flowers
Filled with mystery and known for being dark horses, Scorpios feel a connection to dark red flowers such as geraniums. As they are naturally academic, Scorpios could keep a bouquet of dark red flowers on their desk, to add a touch of glamour to their workplace.
Sagittarius (23rd November – 23rd December): Carnations
Lovable Sagittarius feels most connected to popular carnations. Pretty and uncomplicated, carnations are sure to add a feminine touch to any home and put a smile on a Sagittarius' face. Carnations are most commonly associated with wedding flowers, which corresponds perfectly with Sagittarius' love of love.
Capricorn (23rd December – 23rd January): Pansy
Often one of the first flowers to be seen in the new year, pansies correspond to tenacious Capricorns. Pansies often return year after year and spread larger with each season, much like the determined and hardworking Capricorns, who seem to only get better with age.
Aquarius (21st January – 19th February): Orchid
Anything but ordinary, delicate orchids share a multitude of similarities to those born under the Aquarius Zodiac. Much like orchids, Aquarius are highly affected by their surroundings, becoming energetic when they are in the comfort of friends. With a little TLC Aquarius' really bloom – much like their Zodiac flower.
Pisces (23rd February – 23rd March): Water Lilies
With the Pisces Zodiac symbol being a fish is it any surprise that they find a kindred spirit in water lilies? Like a water lily, Pisces are artistic and whimsical in their approach to life. They often find themselves floating along, enjoying the ride and they share this sense of fun with everyone they meet.
Lucia Polla, marketing manager at Serenata Flowers, comments: "Most people will know their star sign and some of the basic attributes that correspond to them, but what they might not know is each sign of the Zodiac has an assigned flower.
"For thousands of years people have looked to the stars to gain insight into their own being, creating clear profiles for each Zodiac by assigning colours, gemstones and elements, so it should come as no surprise that each star sign also has a corresponding flower.
"Personalising gifts for friends and family can prove difficult, so a bouquet of flowers that corresponds to a loved one's Zodiac is sure to put a smile on their face. Knowing that thought went into selecting stems specifically for them will definitely make them feel special and might make them feel more in touch with the stars."
To find out more about Serenata Flowers, or to find a bouquet for your next wedding anniversary, visit: www.serenataflowers.com.
Taking a break from booze is officially one of the biggest trends of 2020! The Dry Drinker has seen sales rocket and more new customers during lockdown.
drydrinker.com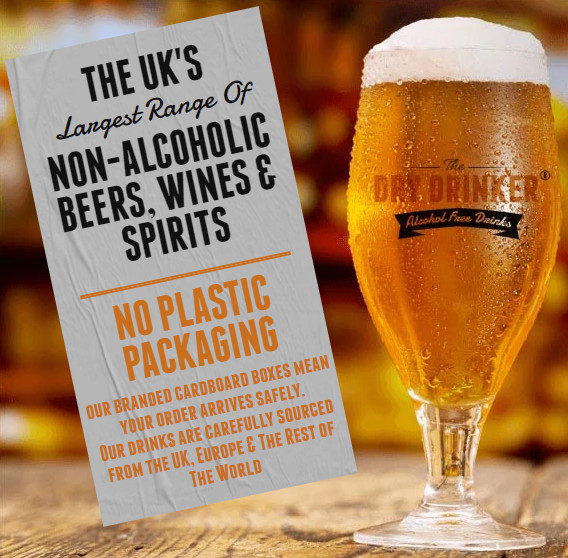 Leading the way on the alcohol-free scene, the online site has the largest range of non-alcoholic beers, wines & sprits. The Dry Drinker offers shoppers choice as well as providing high-quality, non-alcoholic alternatives that tastes really good.
What's your favourite beverage?
Whisky Sour Day: Celebrate with Cotswolds Single Malt Whisky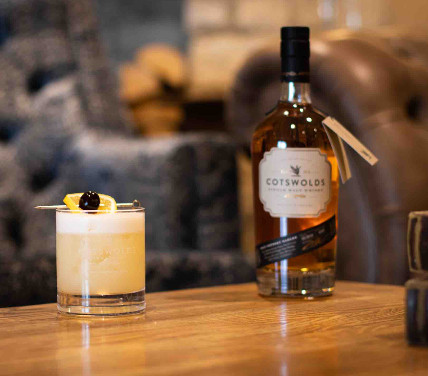 Celebrate Whisky Sour Day on the 25th August with Cotswolds Single Malt Whisky. This classic cocktail, which thrived during Prohibition, is delicious, looks impressive and is easy to create at home. Global Brand Ambassador of Cotswolds Distillery, Oliver Morris, has given this timeless cocktail his own twist using local Cotswolds honey:
60ml Cotswolds Single Malt Whisky
25ml lemon juice
15ml sugar syrup
bar spoon honey (5ml)
15ml egg white or aquafaba
2 dashes of Angostura Bitters
Garnish: lemon wheel and cherry
Dissolve the honey in Cotswolds Single Malt Whisky. Dry shake (without ice) all the ingredients, add ice to the shaker, shake and strain into an ice chilled Old Fashioned Glass. Garnish with a lemon wheel and a cherry.
Speaking about this luscious cocktail Oliver says: "this delicious mix offers a smooth silky hint of citrus sourness, complemented with the balance of honeyed sweetness, elevating the gorgeous rich and fruity taste of Cotswolds Single Malt. My passion is complementing our amazing spirits with locally sourced produce, to know that the bees that made the honey are from the same terroir as the Cotswolds barley, fills me full of delight."
Award winning Cotswolds Single Malt Whisky is the first whisky ever distilled in the Cotswolds. The distillery uses 100% locally grown, floor-malted barley and matures the whisky in first-fill ex-Bourbon barrels and reconditioned red wine casks. This English whisky is rich, fruity and sippable with notes of honey, Seville orange marmalade and dark red fruits. Each bottle lists the barley variety, harvest year and local Cotswolds farm it was grown on.
Cotswolds Single Malt Whisky: RRP: £44.95 for 700 ml. ABV 46%. Available from: waitrose.com, majestic.co.uk, thewhiskyexchange.com, Harrods, Laithwaites and cotswoldsdistillery.com
Summer Recess
With many of us planning staycations at home or away in the UK, the Summer Recess deckchair from Houses of Parliament Shop is the perfect accessory to brighten up your own outdoor space.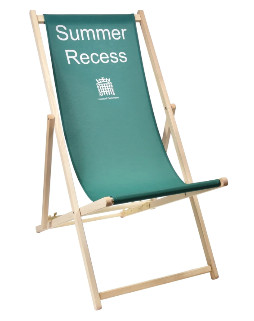 Create your own summer recess and take a break.
Summer Recess Deck Chair – £105 – Houses of Parliament Shop.png
Made in the UK
3 reclining positions
FSC-certified beech wood frame
174gsm seat, washable at 40 degrees
Closed dimensions: 131 x 42cm
3.45kg
Summer Recess Deck Chair – £105
Houses of Parliament Shop – shop.parliament.uk
Starbucks expands its footprint to Cape Town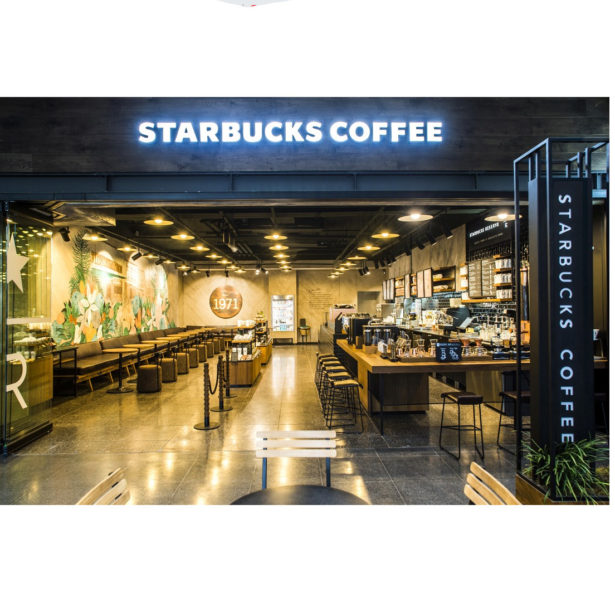 Starbucks has affirmed its bullish view on the South African market with a bold expansion into Cape Town, scheduled for later this year. This was announced by Adrian Maizey, owner and CEO of Rand Capital Coffee, the custodian of Starbucks in Southern Africa.
"We remain committed to our expansion strategy and vision, which is to provide all South Africans with an extraordinary experience and offering, from both a customer and partner perspective, despite the Covid-19 pandemic." Maizey refers to Starbucks employees as 'partners' in line with the company's global policy as the term fosters a sense of equality and shared vision, and is consistent with Starbucks' mission to inspire and nurture the human spirit – one person, one cup and one neighbourhood at a time.
Maizey says that Starbucks' launch into Cape Town was initially intended to happen in June. "When Covid-19 hit we had to place the initiative on hold, triggering several hard decisions that impacted all partners, and a mass round of lease renegotiations across the country.
"Fortunately, we have resilient partners and we are grateful to those landlords who share our vision and commitment to contribute to the South African economy, and who have worked closely with us to help ensure our expansion was only delayed and not cancelled. It is during such a time of crisis that the importance of collaboration between all stakeholders for the greater good, is most apparent," says Maizey.
With several leases now in place in the Mother City, and investment initiated in the requisite supply chain, which the company has now brought inhouse, Starbucks Southern Africa is now embarking on building its Cape Town team. Rand Capital Coffee's expansion journey will initially result in at least 50 permanent new jobs, with the further employment of local artists, construction contractors, and artisans.
Behind the strong Starbucks brand, says Maizey, is its employees. "Our business is strong because of our store partners who have shown up in support of one another and our business in tough times. They will be the ones who take Starbucks South Africa to the next level, and who will be the drivers behind the South African public's growing passion and enjoyment of this incredible brand."
On the subject of store design and experience, Maizey says the Cape Town stores "will offer an experience consistent with the values and store atmosphere that Starbucks is known for globally, designed to reflect the most beautiful city of them all."
Adds Maizey, "We are humbled and delighted to introduce the Starbucks Experience to customers in Cape Town and hope our store will become not only a destination for an exceptional coffee, but also a gathering place for the local community. We look forward to sharing our deep pride and enthusiasm for coffee, brewed and served by a world-class team of passionate, knowledgeable partners with Capetonians and visitors to the city."
Starbucks began in 1971 as a roaster and retailer of beans, ground coffee, tea and spices, with a single store in Seattle. Today the company connects with millions of customers every day with its own special taste and offering that has seen the company grow to more than 30,000 retail stores in 80 markets.
Simple & Delicious Cocktails to Enjoy Over the Bank Holiday Weekend
If you're planning on spending the bank holiday at home with friends or family, why not impress your guests with some easy to make cocktails?

Cotswolds No.1 Wildflower Spritz
50ml Cotswolds No. 1 Wildflower Gin,
Premium Tonic Water
Garnish: Slice of Orange.
Add ice to a copa glass and pour in Cotswolds No 1 Wildflower Gin. Top up with premium tonic water and garnish with a slice of orange.
Cotswolds No. 1 Wildflower Gin RRP: £34.95 for 70cl. ABV: 41.7%.
Available from: cotswoldsdistillery.com , Master of Malt and Amazon
Cazcabel Tequila Spritz
25ml Cazcabel Blanco
25ml STARLINO Arancione
25ml Grapefruit Juice
5ml Sugar Syrup
Prosecco
Shake the Cazcabel Blanco Tequila, STARLINO Arancione, Grapefruit Juice and sugar syrup in a cocktail shaker filled with ice. Pour into a large wine glass and top up with Prosecco.
Cazcabel Blanco Tequila RRP: £24.99 for 70cl. ABV: 38%
Available from: Amazon, Master of Malt and Proof Drinks
STARLINO Arancione RRP: From £23.00 for 75cl. ABV: 17%
Available from: Amazon and Master of Malt
STORYWOOD Speyside 7 MargaritaMAC AND WILD JULY 2019 with Cointeau? @lateef.photography-10 copy.jpg
Storywood Tequila Speyside 7 Tommy's Margarita
50ml Storywood Tequila Speyside 7 Reposado
25ml Fresh Lime Juice
15ml Agave Syrup
Shake all ingredients with ice and fine strain into a rocks glasss over cubed ice. Garnish with a wedge of lime.
Storywood Reposado Speyside 7 RRP: £38.95 for a 700ml bottle ABV: 40%
Available from: Amazon and Proof Drinks
Cazcabel Piña Colada
25ml Cazcabel Coconut
25ml Cazcabel Blanco
60ml Pineapple Juice
3 Dashes of Bitters
10ml Lime Juice
Garnish: Pineapple Leaves and Coconut Flakes
Shake all ingredients with ice and strain into highball glass filled with ice. Garnish with pineapple leaves and coconut flakes.
Cazcabel Coconut RRP: £24.99 for 70cl (ABV 34%).
Available from Amazon, Proof Drinks, Master of Malt
Cazcabel Blanco RRP: £24.99 for 70cl. ABV: 38%
Available from: Amazon, Master of Malt and Proof Drinks
CUT SPICED RUM Pineapple Express
25ml CUT SPICED RUM
200ml Pineapple Juice
Lime
Garnish: Pineapple Wedge & Pineapple Leaf
Add all ingredients to a glass filled with ice. Garnish with a pineapple wedge and pineapple leaf.
CUT SPICED RUM RRP: £25.99 for 70cl. ABV: 37.5%
Available from: Amazon, Asda, Master of Malt, The Whisky Exchange and Proof Drinks
Jaisalmer Maharaja Mojito
50ml Jaisalmer Indian Craft Gin
20ml Sugar Syrup
15ml of Fresh Lime Juice
50ml Bitter Lemon Mixer
6 Mint Leaves
Fill up a highball glass with ice and pour in Jaisalmer Indian Craft Gin. Clap 6 mint leaves to release the delicious aroma and add to the glass. Add fresh lime juice, bitter lemon and sugar syrup. Stir gently and garnish with a sprig of mint.
Jaisalmer Indian Craft Gin RRP: £34.95 for a 70cl bottle. ABV: 43%
Available from: The Whisky Exchange and Master of Malt
J&B Rare Highball
50ml J&B Rare Whisky
Soda Water
Lemon or Lime
Garnish: Dehydrated Orange Wheel and Sprig of Mint
Add 50ml J&B Rare to a Highball glass filled with ice. Top up with soda water and a squeeze of fresh lemon or lime. Garnish with a dehydrated orange wheel and a sprig of mint.
J&B Rare RRP: £22.50 for 70cl. ABV: 40%
Available from: Master of Malt, Waitrose, Amazon, The Whisky Exchange, Drink Supermarket and Justerini & Brooks.
STARLINO Rosé Cosmopolitan
1 Part STARLINO Rosé
1 Part Vodka
Garnish: STARLINO Maraschino Cherries
Shake STARLINO Rosé and vodka together with ice and strain into a cocktail glass. Garnish with STARLINO Maraschino Cherries.
STARLINO Rosé RRP: From £23 for 70cl. ABV: 17%
Available from: Amazon and Master of Malt
STARLINO Maraschino Cherries RRP: From £10 for 400g jar
Availble from: Amazon and Proof Drinks
Cotswolds Whisky Sour
60ml Cotswolds Single Malt Whisky
25ml Lemon Juice
15ml Sugar Syrup
5ml Bar Spoon Honey
15ml Egg White or Aquafaba
2 Dashes Angostura Bitters
Garnish: Lemon Wheel & Cherry
Dissolve the honey in Cotswolds Single Malt Whisky. Dry shake all the ingredients, add ice to the shaker, shake and strain into an ice chilled Old Fashioned Glass. Garnish with a lemon wheel and a cherry.
Cotswolds Single Malt Whisky RRP: £44.95 for 700 ml. ABV 46%. Available from: waitrose.com, majestic.co.uk, thewhiskyexchange.com, Harrods, Laithwaites and cotswoldsdistillery.com
THE UK'S MOST SOCIALLY DISTANCED CAMPING SPOTS TO PITCH THIS SUMMER REVEALED

45% intend to go camping this year
Northern Ireland, the East and West Midlands and the North East have topped a list of the most socially-distanced places to camp this year
AS THE UK experiences a summer camping boom, a list of the most unsung places in the UK to head to for a socially-distanced pitch has been published.
And as it seems the UK's campsites are set to be heaving this summer – indeed, a survey of 1,007 UK adults published by Decathlon, revealed that almost half of Brits (45%) have either booked or are considering booking a camping trip this year – this is very much needed.
Northern Ireland topped the list as the most socially-distant camping destinations in the UK, with just 5% of campers heading there this summer. This is despite a ferry connecting the rest of the UK to Northern Ireland via Birkenhead, meaning visitors needn't fly, and it being home to both incredible countryside and Giant's Causeway, one of the UK's most breath-taking natural scenes.
Just 7% are planning on pitching in the West Midlands, meaning campers wanting to make like the Peaky Blinders and camp out in the wild of the Black Country, or visit historic Stratford-upon-Avon, will find they have more space to camp.
Amazingly, only 8% intend to head to the East Midlands – an area which includes parts one of England's most stunning national parks, the Peak District, where waterfalls, unforgettable views and unique moorland are combined.
The North East – home to stunningly wild beaches and beautiful sights like Bamburgh Castle and the Angel of the North – are also likely to offer quieter camping spots this year, with just 9% intending to pitch up.
Surprisingly, just 11% intend to camp within the South East – meaning many will be able to enjoy campsites near beautiful beaches such as Brighton and Hove, or beauty spots like High Weald and the Kent Downs, away from the crowds.
To assist would-be campers in finding a spot that will allow them to enjoy the great outdoors in more relative isolation, Decathlon has teamed up with Ordnance Survey to produce the Beat The Crowds Camping Calculator, which campers can use to identify less popular areas, based on who they are travelling with and what kind of nature they would like nearby.
According to the data, those avoiding the crowds should steer clear of the South West, home to the beautiful beaches of Cornwall and Devon, as 1 in 4 (25%) British campers are intending to pitch up there this year.
Wales is another spot that is proving extremely popular amongst campers, with almost the same number – 23% – of visitors intending to head there this year.
And Scotland is also expecting an influx of campers, as 1 in 5 (20%) intend to visit.
The research shows that campsites near beaches (52%), the countryside (49%) and lakes (40%) are proving to be the most popular this year.
While those located near hiking and swimming spots nearby towns and cities (24%), mountains (28%) and tourist attractions (29%) are the best bet for those looking for a more socially-distanced camping experience.
Chris Allen, Mountain Sports Market Leader at Decathlon UK, comments: "One of the best things about camping is getting out into the peace and quiet of nature, but understandably, the UK's campsites are proving extremely popular amongst staycationers this year, so we wanted to produce a tool which will allow those wanting to go camping to identify areas where they will be able to camp in quieter surroundings and know they can do so while not having to worry about crowds which might inhibit their abilities to maintain social distancing.
"It's really surprising to see destinations like Northern Ireland and the East Midlands at the top of the list of where campers are less likely to head this year. Northern Ireland is home to some incredible scenery and what many believe to be one of the wonders of the world, while the Peak District National Park, some of which falls within the East Midlands, is one of the first places I would consider camping in the UK. The South East with its fantastic beaches looks to be a particularly good spot for those wanting a coastal location this year."
Nick Giles, Managing Director Ordnance Survey Consumer, comments: "Lockdown has inspired so many of the UK population to get out into the great outdoors, which is fantastic to see. But it's understandable that many will want to do so while avoiding the crowds.
"At OS we want to make the outdoors enjoyable, accessible and safe. We live in a country packed with incredible places to explore, from hiking trails, cycling paths and mountain biking routes which we can use to get away from it all. Our advice would be to look at the areas surrounding where you're staying, plan ahead, and you can find some amazing places and routes which you can follow to get away from it all."
Decathlon has 45 stores in the UK and sells a variety of sports equipment, clothing and accessories perfect for those who want to get active or excel their performance.
For more information, visit www.decathlon.co.uk.
The Most Socially-Distant Places In the UK To Camp This Year:
Northern Ireland
The West Midlands
The East Midlands
The North East
The South East
East of England
The North West
Scotland
Wales
The South West
The Children's Book Club.
www.childrensbookclub.co.uk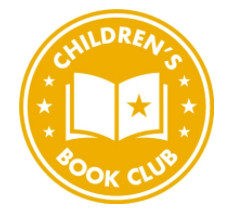 It's a carefully curated monthly subscription box from the Children's Book Club, which we hope can spark a lifelong love of literature in little ones. Tailored titles are handpicked based on the age and interests of the recipient – from birth through to young adulthood – and include an array of hidden gems with a strong emphasis on independent publishers. Read together and enjoy the unfolding adventures as a family or let your little one curl up and discover the magic of reading for themselves.
A gift-wrapped, brand-new book arrives on the doorstep each month accompanied by fun questions about the title to further inspire and engage your young reader. Children's Book Club gifts are available at www.childrensbookclub.co.uk on a one, three, six or 12 month subscription basis, starting from £11.99 per month, including free UK delivery.
The Children's Book Club was founded by Louise Knight, a mother of two with a passion for books and a background in children's publishing. Louise was made redundant before the pandemic and during lockdown was inspired to set up the subscription box service in order to help children aged from 0-17 discover the magic, wellbeing and knowledge reading can bring.
Canterbury launch new kit building service 'Build the Team' online
NOTTINGHAM, UK. August, 2020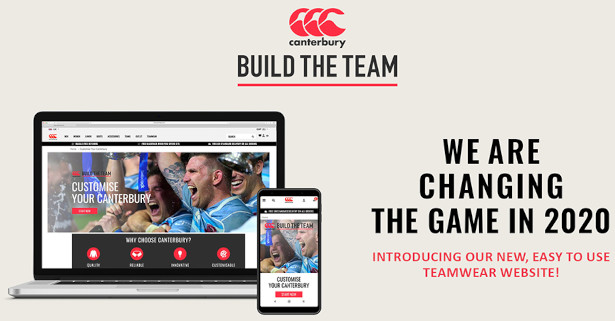 Rugby clothing and kit provider Canterbury has launched Build The Team – their revolutionary online teamwear kit building platform, allowing clubs and schools to design their own kit straight from the Canterbury website. As part of the development, the iconic Kori jersey can be designed and delivered from concept to clubhouse in four weeks – just in time for the new season.
Created for those who wear their kit with pride, the teamwear platform is quick and easy to use with a wide range of templates to choose from. Available for men, women and juniors, users can create personalised kit for all aspects of the game including rugby union, touch, tag, off-field and outerwear. Whether you're looking for head-to-toe kit for players or off-field hoodies and tracksuits for coaches, Build The Team offers a variety of products, fits, and sleeve-lengths to suit all needs.
Tailored to your team, sophisticated design technology allows users to choose from a variety of designs and colour palettes before adding in player details and the all-important team logo. Alternative features include the option to add player initials or names to your kit for added personalisation.
The Kori, which was worn on field by Canterbury brand ambassador Robbie Henshaw, is designed, engineered and manufactured in the UK so we can get it delivered to you quicker, ready for the new season.
Charlotte Cox, Brand Director of Canterbury said, 'We are delighted that the Build The Team platform is now available on the Canterbury website. The system provides a quick and easy solution to teams and players who are looking for premium quality personalised kit, just in time for the restart with our chosen Canterbury stockists delivering the kit once designs are created. With the Kori jersey available in only four weeks, teams are safe in the knowledge that they will be wearing their colours with pride ready for when the pitches reopen.'
In addition, any of the 681 Lions Origin Clubs – which is any club which has produced a player who has gone on to play for the British & Irish Lions – will be able to celebrate their achievement with the addition of a FREE extra badge to their jersey, exclusive to Canterbury kits and in official partnership with the Lions. To check if your side qualifies and to find out more about the scheme, the exclusive benefits and offers and how you can be involved, >> www.canterbury.com/lionsoriginclub-i296
Notting Hill Carnival 2020: Access All Areas
Experience Carnival at home!
#NHCATHOME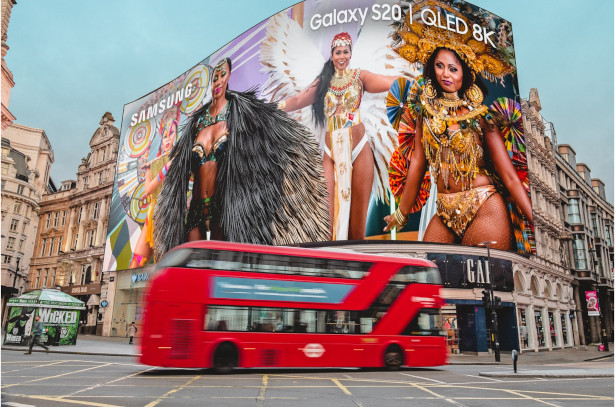 Koffee, Protoje, Conkarah, Davido, Tiwa Savage, Stylo G, Wstrn, Omar, Janet Kay
Amongst artists confirmed for
Notting Hill Carnival 2020: Access All Areas
August Bank Holiday – Saturday 29, Sunday 30 & Monday 31 August
Watch at www.NHCarnival.org
Twitter: @NHCarnivalLDN Instagram: @nhcarnivalldn FB: @NHCarnivalLDN
Get The Official Notting Hill Carnival App – Apple & Android
#NHCatHome
Notting Hill Carnival 2020: Access All Areas, is delighted to announce the line-up for the first ever online Notting Hill Carnival. A vast array of exclusive performances from all over the world – captured by Let's Go Do – is putting a spotlight on some of the most celebrated and exciting music to come from Africa, Jamaica, Trinidad and Tobago, Barbados, Grenada and the UK.
The artists confirmed so far include, Grammy Award-winning Koffee, who has been described as the artist modernising reggae, soul legend Omar, Grammy nominee and one of the leading protagonists of Jamaica's surging music scene Protoje, Conkarah who just dropped the huge 'Banana' track featuring Shaggy last week, pioneering Afrobeat icon Davido who is currently breaking Nigerian music in the US, the multi-faceted and heritage artist, actor, producer Janet Kay, Akelle Charles, Haile and Louis Rei AKA west London collective Wstrn and arguably the most important artist in Nigeria right now Tiwa Savage who is fighting and putting a spotlight on her country's rape crisis. Everyone performing shares the same love, passion and influence that comes out of Notting Hill Carnival every year.
All of the newly announced artists will be appearing on 'The Main Stage' at www.nhcarnival.org and they are…
From Africa, some of the continent's most exciting and celebrated talents Davido, Tiwa Savage and Yemi Alade.
From Jamaica comes music from Koffee and Protoje with more to be announced.
Trinidad and Tobago bring Olatunji, Iwer George, Patrice Roberts, Nessa Preppy, Nailah Blackman, Adanna and Swappi to the Carnival.
From Grenada we have exclusive performances from Mr Killa, Big Red, Lavaman and Tallpree.
Barbados is represented by the brilliance of Alison Hinds, Lil Rick, Lead Pipe & Saddis and Edwin Yearwood.
And finally from the UK, but from all over the world, TriniBoi Joocie, Ras Asheber, Junior, Cuttie Williams, Janet Kay, Carol Thompson, Victor Romero Evans, Don-e, Terri Walker, Omar, Wstrn, Ms Banks, Stylo G, Amaria, Ms Desire, Batch and Sunshine & Nadiva.
Helping transport Notting Hill Carnival straight into living rooms across the UK, official partner Spotify has enlisted the support of some artists to create Notting Hill Carnival themed playlists that will live on a dedicated Carnival microsite at www.spotify.com/carnival. There will be playlists from Koffee, who is also performing as part of the weekends programming, and will help fans discover new reggae from legends to the new school on Irie. Lockdown success story No Signal (creators of the wildly popular NS10v10 format) take on 'Who We Be', the UK's biggest Hip Hop, Afrobeat, Dancehall and R&B playlist. The legendary Marleys will help fans jam along to One Love, Little Mix's Leigh-Anne Pinnock is compiling tunes for Throwback Thursday and Jamaican dancehall artist and star of Love & Hip Hop: Atlanta, Spice takes over Dancehall Queen. Get more information here.
This year's online celebrations will kick off with a lively countdown on the biggest screen in the UK Piccadilly Circus. Official partner Samsung will be facilitating a unique live launch event which will see the online celebrations start via the huge digital screen at Piccadilly Circus. Samsung are set to release a series of mini-films featuring artists performing over the weekend which have all been shot in 8K using their flagship Galaxy S20 phones. Each film celebrates Carnival by shining a spotlight on its vibrancy and energy through dance, food and music.
The mini-films include:
– The acclaimed chef and Carnival ambassador, Levi Roots – whose famed business originally flourished at Carnival – and his guide to creating the ultimate Carnival feast over the bank holiday weekend
– Soca dancers, who are true Carnivalists from the NHC community (Fiona Compton, Andrea Wallace, Donna Cupid-Thuesday and Janine Thomas), are wearing the incredible Carnival costumes of designer Melissa Simon-Hartman who has designed costumes for Beyoncè's Black is King visual album
– Award winning Samba drumming troupe Batala – winners of the Notting Hill Carnival samba category in 2016
– Dancer and Notting Hill Carnival regular Elisangela Mahogany, who performs her stunning routines around the world
– Music from NHC ambassador and the UK's biggest soca star Triniboi Joocie
– A Carnival trailer soundtrack from award-winning UK soca duo Sunshine & Nadiva
Melissa Simon-Hartman, costume designer whose work features in Beyonce's Black is King said: "Carnival is special to me because it is our time! It is our time to feel free, it is our time to express ourselves, it is our time to pay homage to our history, it is our time to create art on the road and perform street theatre. I feel incredibly honoured to have my creations featured in the Samsung 8K campaign. I worked with a fantastic team and salute Samsung for the inclusion of women who reflect the authentic beauty of carnival lovers."The Samsung shot 8K content will launch Carnival with a live countdown on the Piccadilly Circus screen and play out in full QLED 8K at Samsung KX in Coal Drops Yard over the whole bank holiday weekend, directing viewers to tune in via Notting Hill Carnival's official site www.nhcarnival.org. Read more here.
Already announced is an incredible plethora of mas, steelpan, calypso and Brazilian bands alongside poetry, authentic Caribbean chef cook-a-long shows, as well as interviews with some of the Carnival pioneers. All performers are an authentic part of the Notting Hill Carnival community that bring dancing, colour and music to the event every year.
Notting Hill Carnival 2020: Access All Areas will have over 200 videos showing in excess of 36 hours of original content in partnership with Let's Go Do, at venues across London including the Royal Albert Hall, Abbey Road Studios, Theatre Royal, The Tabernacle and beyond. Each and every video will be celebrating the culture and flamboyance of Europe's largest event all from the safety of your home and for free at www.NHCarnival.org.
The weekends entertainment will be spread over four channels from Saturday 29 to Monday 31 August and will be brought to you by a selection of hosts;
On Saturday 29 August at 6pm until midnight will be the Carnival Warm-Up (Channel 1) hosted by Jason Lewis and Reema Samuel who bring you the Steelband Show, and then from 9pm to midnight Giselle Carter and Coco P host the Calypso and Groovy Soca.
BBC Radio London's Aurie Styla and The Beat London 103.6FM's Claire Clottey will host Channel 1 (The Culture Channel) on Sunday (30) and Monday (31) from 9am – 12pm.
Martin Jay and Giselle Carter host Channel 2 (Parade Channel) from 12pm to 8pm on the Sunday and Monday that will show J'ouvert, Mas bands, Brazilian bands and more.
Channel 3 (Sound System Channel) will be hosted by Capital XTRA's Shayna Marie and Ras Kwame from 12pm to 4pm Sunday and Monday and then from 4pm to 8pm BBC Radio 1Xtra's Nadia Jae and Reece Parkinson.
Channel 4 is the Main Stage Channel and will be hosted by BBC Radio 1Xtra's Ace and Remel London from 8pm to 11pm on Sunday and Monday.
As for the entertainment itself, as well as the aforementioned artist on the 'Main stage', there will be exclusive sets from legendary Sound systems of Notting Hill Carnival and includes Volcano, Arts-A-Light, Disya Jeneration, Gaz's Rockin Blues, Seduction City, KCC & The Rockin Crew, King Tubby's, Love TKO, Rampage, Rough But Sweet, G T Flex Roadshow, CMC Matrix, Saxon Sound System, Sir Valdez, Latin Rave and Channel One.
The magnificence of Calypso and Soca comes courtesy of Ms Desire, Brown Sugar, Rev B, G-String, Triniboi Joocie, De Admiral, Clivus, Muffinman, Batch, Dansa, Alexander D Great, Helena B, DeeVine, Soca Kidd, Sunshine & Nadiva, D'Alberto, Masterlink, Nigel Isaacs and The Divette's.
The incredible sound of the Steelpan comes from Panash, CSI, Panectar, St Michaels and All Angels, Reading All Steel Percussion Orchestra, Stardust Arts, Steel Pan In Motion, UFO, Nostalgia, Ebony, Mangrove, Metronomes, Real Steel and Brazilian bands Baque De Axe and Tribo.
The colour and panache of Mas is brought to you by Notting Hill Carnival bands The Bride Outreach, Calabash, Flamboyan, Colours, Burrokeets, Tempo Mas, Funatiks, Urban Touch, Ebony Mas, Island Mas, D Riddim Tribe, Karnival Mania, Soca Massive, Jamaica Twist, Vibrance, Cocoyea, Elimu, Mahogany, Elevate, Flagz, Gemz, Saga Boys, Hot Wax, Genesis, CAPCA, Mangrove Mas, Tropical Fusion, IDF and Designers Tiffany Thompson and Edrahil Lucifer.
Carnival kicks off on London's Piccadilly screen with an exclusive trailer before the full schedule starts at www.nhcarnival.org.
Student president welcomes government U-turn
​

Responding to the news that GCSE students will now receive their teacher predicted grades, and A Level students will receive the higher of their teacher predicted or CCEA awarded grades, NUS-USI President Ellen Fearon said:
"I welcome the decision today that students will now be able to receive their teacher predicated grades at both A-Level and GCSE. This will provide a huge relief to students who have faced months of uncertainty already. They should never have had to face the worry and stress that this situation has caused.
"This victory belongs to students who would not accept their futures being decided by an unjust algorithm. We've seen students mobilise and protest in NI, Scotland, Wales and England to force four U-turns from each respective government. I would encourage all students to reflect on this moment and realise the power that they have to change our education system for the better.
"Going forward, we want the government to use this as an opportunity to launch an investigation into standardised assessment and the inherent inequalities in the education system, which have been compounded by a decade of under-investment. There must also be a fair and easy-to-use appeals process for any student who is unhappy with their grade.
"I'm so proud of every single student who organised to reverse this system!"
SONI's Real Rugby Heroes Announced: Three domestic rugby volunteers scoop £1,000 prizes for their clubs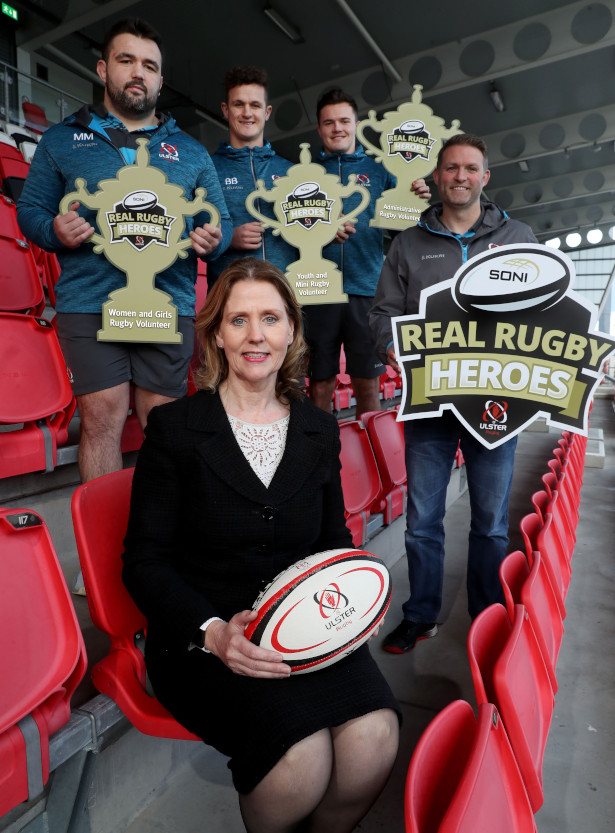 SONI (System Operator for Northern Ireland) runs Northern Ireland's electricity grid. SONI Ulster Rugby's annual awards programme, Real Rugby Heroes, which recognises volunteers who make an invaluable contribution across community rugby, has announced this year's three winners:
Administrative Volunteer (anyone who volunteers primarily to help run the club e.g. finance, catering, treasurer) – Beverley Esler, school teacher and Honorary Secretary at PSNI RFC
Beverley has been an active member of the club but for approximately 20 years. She has been instrumental in organising Club fundraisers, Club dinners and ensuring continued funds from sponsors. She has become well known in rugby circles, often representing the clubs at events in other clubs and at the Ulster Branch. Beverley's fulfilment of these responsibilities ensures the smooth running of the club.
Youth & Mini Rugby Volunteer (anyone who volunteers within youth and mini rugby including youth disability teams) – Robert Dillon, Youth Rugby Convenor from Strabane RFC
Robert Dillon has been volunteering with the club for 24 years. Robert has played (and still does) for the club's senior teams for the best part of 30 years. For 20 of those years he was also the club secretary. To say that he is a stalwart of the club simply wouldn't do him justice. Robert has been at the fore front of everything the club has done, from captaining the playing team to organising social trips and club events. As Youth Convenor, Robert helped Strabane RFC pick up an Ulster Carpets Club Youth award earlier this year, in recognition for the club having the most improved ranking in the youth leagues.
Women & Girls Rugby Volunteer (anyone who volunteers within women and girls rugby across senior, youth and mini rugby) – Katie Speers, Coach from Ballymoney RFC
Katie, a previous SONI Community Champion finalist in 2016, has been a vital member of the Ballymoney RFC for the last 16 years, and undertook the setting up and implementing of girls youth rugby in Ballymoney. She has taken on all roles in relation to, the setting up of this new venture, fixtures, coaching, sponsorship, fundraising and welfare for the girls. Katie is also head of first aid for the club and organises the annual carol service which is attended by the local community.
The Real Rugby Heroes Awards seeks out volunteers who make an invaluable contribution to the game at a grassroots level, enriching communities across Ulster. Each of the winners has won an incredible £1,000 for their club.
Jo Aston, Managing Director of SONI, said: "Rugby across Ulster plays an important part in communities, particularly at a grassroots level and especially during these unprecedented times. The clubs provide people with an opportunity not only to enjoy the game, but also enrich family and community life. Behind the scenes, there are so many selfless people who give up their time to ensure the smooth running of their clubs. Each year we meet incredible volunteers who do so much. Congratulations to all this year's winners."
The award scheme was launched by SONI in 2015 as part of its domestic sponsorship of the SONI Ulster Rugby Premiership and has grown in popularity each year with more clubs across Ulster putting forward their best volunteers for recognition.
Barry Willis, Rugby Operations Manager at Ulster Rugby said: "Volunteers drive rugby in Ulster, without their dedication and hard work, the game simply does not happen. The SONI Real Rugby Heroes programme, allows Ulster Rugby to recognise these efforts and shine a light on individuals who continue to make a difference every day. Many congratulations to the very deserving winners, across the three categories, who have been nominated and recognised by their peers for their outstanding contributions. Our thanks go to SONI, for their support in recognising the efforts of our winners, and the thousands of rugby volunteers who contribute to the game in Ulster."
SONI operates and plans the electricity grid in Northern Ireland. This includes maximising electricity supply generated through renewable energy sources and managing the interconnection with neighbouring grids and the wholesale electricity market. SONI's role is to send power from where it is generated to where it is needed, efficiently and at the most economic price possible, today, tomorrow and for decades to come.
For more information on SONI visit www.soni.ltd.uk or follow on twitter @soni_ltd