As 'staycations' become the new vacations camping is now more popular than ever – especially over bank holiday weekends! Travel restrictions, unnecessarily long journeys and expensive accommodation mean many Brits are swapping Costa Del Sol for Cornwall.
Recent research by Go Outdoors has shown a huge rise in camping as lockdown eases as individuals forced to stay at home and isolate for months.
Crucial for a successful camping trip, portable navigation devices are among the most popular accessories for campers & caravans. They differ from their counterparts for normal cars by taking the special requirements of campers & caravans into account when planning routes. They also offer key information relevant for campers such as rest areas & nearest campsites.
In time for the summer camping wave that due in the UK, navigation expert TomTom and ACSI, Europe's leading campsite expert, have released a collection of more than 9,000 points of interest (POIs) for the TomTom GO Camper navigation system to help campers plan their next trip. More information below.
The total number of ACSI POIs is 9775, and is divided into the following two categories:
ACSI Campings POIs (6,113) – including campsites all over Europe
ACSI CampingCard POIs (3,662) – POIs including campsites that offer special offers and discounts to ACSI CampingCard holders.
Split of the ACSI POIs per country: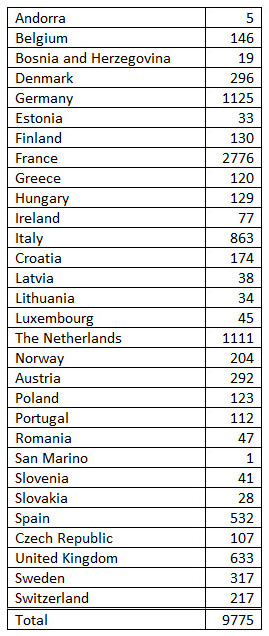 GREAT YARMOUTH'S HIPPODROME CIRCUS TO OPEN WITH A THRILLING SHOW ON 1 AUGUST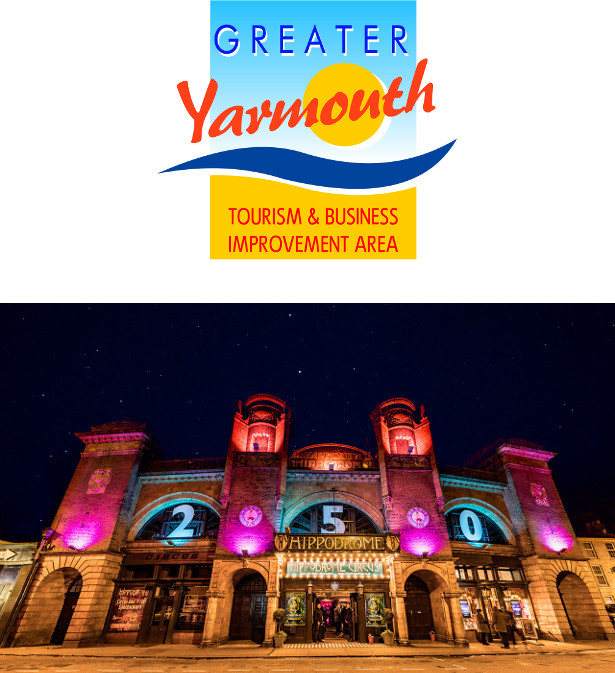 Britain's only total circus building launches summer season with socially distanced seating
27 August 2020: Great Yarmouth's world-famous Hippodrome circus will welcome audiences again from 1 August to 20 September 2020 with a thrilling "Summer Spectacular" show.
The UK's only surviving original fixed circus has been entertaining holidaymakers and Yarmouth residents since 1903, so the owners of the family-run venue were determined to put in place special Covid-compliant safety measures to ensure the crowd-pleasing performances could go ahead this year.
The historic Great Yarmouth venue will be one of the first large theatres in the country to reopen with live shows.
With two shows daily, hosted by Jack Jay and the hilarious Johnny Mac, the 75-minute entertainment extravaganza will offer a packed line-up of amazing trapeze aerialists, acrobatics, daring stunts, hilarious comedy as well as a mesmerising Water Spectacular. This aquatic acrobatic showstopper will be performed on the historic central stage that transforms into a giant swimming pool.
The Hippodrome will be adhering to social distancing guidelines throughout the theatre, there will be limited capacity within the auditorium to allow for safe spacing of audience members. To ensure safe distancing and that family and 'bubble' groups can be sat together, tickets for both the matinee and evening performances must be booked in advance via a dedicated telephone ticket hotline rather than online. Also, to prevent crowding in the in foyer and bar areas, there will be no intermission, but a limited menu of snacks and drinks will be available to buy once seated from servers inside the auditorium.
Prices from £20 per adult and £12 per child. Tickets can only be booked over the phone. To book, call Tel: 01493 738877 (open now from 10am to 5pm, and from 1st August – 20 September from 10 am to 8pm.https://www.hippodromecircus.co.uk/
For information on things to do and see visit: www.great-yarmouth.co.uk
Wookey Hole offer over 20 Fantastic Attractions included in the one day ticket!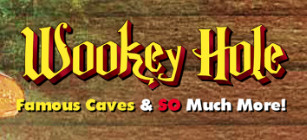 Looking for a fantastic Somerset Attraction? A visit to Wookey Hole – Somerset includes a trip to the caves and over 20 other fantastic attractions making it a truly memorable occasion for all the family and a great Somerset day out. Enjoy an amazing Wookey Hole Guided Cave Tour – For centuries people have been marvelling at these astounding caves and their natural beauty.
Wookey Hole is the perfect UK staycation, offering beautiful lodges to make a weekend of your trip!
Welcoming over half a million visitors each year, Wookey Hole is renowned for offering guests a unique and memorable experience throughout its historical caves and tours, seasonal events and 20 fantastic attractions within the venue. For more information about Wookey Hole and its famous attractions, please visit www.wookey.co.uk.
Blenheim Palace – www.blenheimpalace.com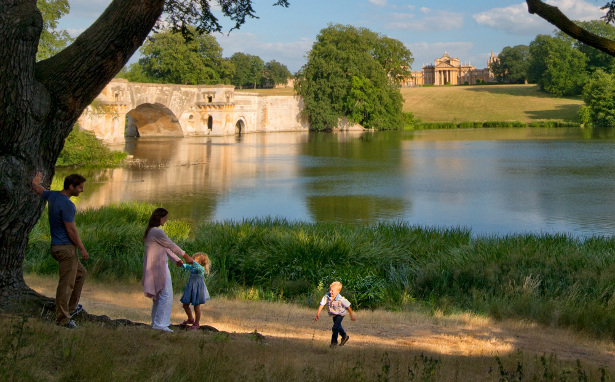 Blenheim Palace is giving families a huge summer boost by offering free entry for up to four children from the same household until the end of August.
Running from 22nd July until 31st August, an adult Palace, Park and Gardens ticket, will qualify for up to an additional four free child entries (age 5-16), each worth £16.50, to the Oxfordshire UNESCO World Heritage Site. Open daily.
Flambards Theme Park – www.flambards.co.uk
Adult: £21.95 Child: £15.95 – save 10% off these prices online.
Flambards Theme Park, Helston, Cornwall is a great family fun day out with plenty of great things to do! Brave the sky-high thrill rides and the traditional rides in Ferdi's Funland. Discover dinosaurs in the Jurassic Journey and uncover fossils in the Dino Dig. Step back in time in the life-size Victorian Village and experience Britain in the Blitz in the award-winning Indoor Attractions. Enjoy Cornwall's best day of the week – whatever the weather. There is plenty to enjoy even on those rainy days.
Open daily for summer holidays.
Lightwater Valley Theme Park – www.lightwatervalley.co.uk
Adult: £14.50 Child: £14.50 – summer sale prices
With over 30 rides and attractions for all ages, Lightwater Valley in Ripon, North Yorkshire, is bursting with fun and adventures for the whole family to enjoy on their day out in Yorkshire. We are delighted to be able to welcome visitors back to the Park this summer and we will be focusing on running the rides which are more suited to a younger family audience. As well as this we have added in additional measures to keep our visitors and staff safe during the season. For more information please visit our news page. While most of the rides will be open we are keeping The Ultimate, Raptor Attack and Apollo ride closed. The indoor play areas will also be closed at this time. There is a wide selection of rides and attractions and you can explore on your day out. Younger families will love the wet 'n' wild fun on the Wild River Rapids, and swashbuckling adventures aboard speedy Skull Rock and the tummy-tickling Flying Cutlass. Plus jump around on the huge Jumpin' Jacks bouncy pillow. There is also fantastic family fun rides and attractions; including the Lightwater Express train ride around the park, Eagle's Creek Farm tractor ride, a selection of fairground and water rides, plus the Adventure Playground and Mini Sand Diggers.
Open daily for summer holidays.
Birdland Park & Gardens – www.birdland.co.uk
Adult: £10.95 Child: £7.95 -under 3's are FREE.
Discover an amazing world of birds and their Jurassic ancestors on your day out in the Cotswolds.
Birdland is set in nine acres of gardens and woodland, creating a picturesque canopy for the winding River Windrush. Meet over 500 birds from magical owls, large cassowary and rare species such as the Waldrapp Ibis. Spot flamingos, pelicans, cranes and waterfowl that live in our riverside habitats with many more inhabiting over 50 aviaries. Meet England's only breeding group of King Penguins and the comical Humboldts. Explore the Out of Africa area and meet hornbills, village weavers and many more amazing birds from across the continent. Venture into thewoodland and meet life-sized dinosaurs lurking between the trees in the Jurassic Journey area. Don't miss the newest edition to the Cotswolds attraction, the Pandemonium of Parrots. Be amazed by vibrant and colourful parrots from macaws to lorikeets in their brand new enclosures for 2020.
Open daily – timed tickets available online.
Treasure Trails – www.treasuretrails.co.uk
£9.99 for a downloadable trail to complete as a family – (+P&P for printed booklet)
Murder Mysteries, Spy Missions and Treasure Hunt themed self-guided walks will entertain everyone from budding double agents to retired Miss Marple's. Discover secrets of your hometown or uncover stories in places further afield, looking out for clues and solving riddles along theway. With all this great weather it's the perfect excuse to brush off your walking boots and go on a self-guided adventure with friends and family, from city to village and coastline to countryside. Providing perfect solution for a socially distanced, fresh air, cultural and fun packed experience on your doorstep – or in the locality.
Priced at £9.99, suitable for groups of up to 5 and lasting roughly 2 hours.
Families can visit treasuretrails.co.uk to find out more and to download one of more than 1,200 Trails across the UK. As well as the popular walking trails, there is also a series of trails by bike.
Milford Haven Street Food Festival, Pembrokeshire
Summer bank holiday weekend 28 – 30 August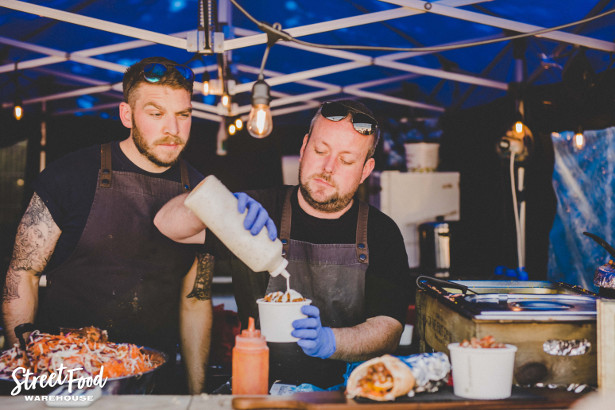 Milford Haven Street Food Festival will take place in the Pembrokeshire town over the summer bank holiday weekend, 28-30 August, with endless foodie fun. Organised by the Street Food Warehouse, tickets for the family friendly, waterfront event are free but must be booked in advance. This year it will be sponsored by ​Jubel Beer​, who will be serving refreshing fruity beers all weekend long.
Cooking up a storm daily from 12noon until 10pm, make sure you come with a good appetite ready to taste new flavours from smokin' souvlaki to naughty nachos and mouth-watering Malaysian dishes to chocolatey treats. Carnivores, veggies and vegans alike will be able to get their hungry hands on a range delights from all over the world, while the​ ​Pop Up Bar Hire Company​ will be offering a choice of beverages ranging from ​zesty Mojitos​ to ice-cold pints of ​Jubel Beer​.
Two Lads Kitchen, Spicer's Meat Wagon, Makasih and Chock Shop ​are just some of the other street food vendors. ​ Whether you're a 'stick to what you know' type of foodie or a culinary adventurer, there really is something for all tastes.
Book tickets in advance at milfordhavenstreetfoodfestival.eventbrite.co.uk, while somewhere to stay and other things to see and do can be found on www.visitpembrokeshire.com.
Packing up a coffee thermos and heading out to explore your surrounding countryside…
By Wil Carcamo, Caribe Coffee Co.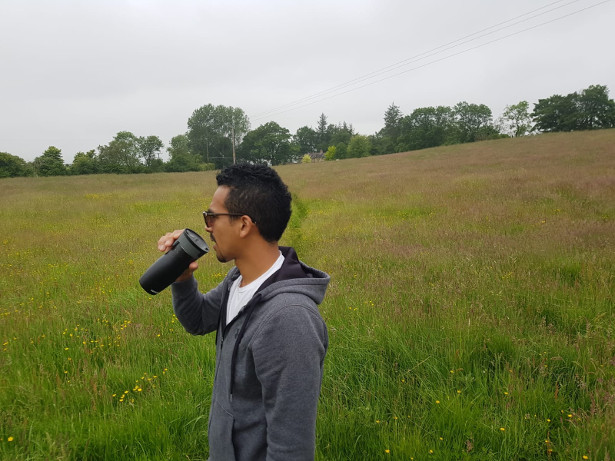 It's looking like holidays abroad this year won't be a first choice for many of us. So our attention turns to what our British counties can offer. We are lucky here at Caribe Coffee Company's Roastery to be at the gateway into Northumberland's beautiful countryside and we like nothing better than exploring the footpaths, bridleways and byways our county has hidden away.
It all starts with a quick search online to pick out a walk to explore; weather permitting of course! There's plenty of free websites that can give you suitable map and access information. We tend to use footpathmap.co.uk which gives us excellent map visuals; we make sure there's suitable parking nearby (check the weather again!) and set off. We always take our thermos with coffee because inevitably there is always an oppurtunity to stop and rest and to enjoy the surrounds of a silent, looming forrest or a beautiful hilltop landscape view. There's something so invigorating and refreshing about being out in the countryside, that feeling that you're the only people on earth.
Whenever possible we take our little boy Maddox along for the fun, Maddox is disabled and cannot walk so we pack him up a child's rucksack and we take turns carrying him, he's getting heavy but we don't let that stop us, he loves the sights and sounds of nature as well as grabbing mummy and daddy's hair from his comfy position.
We cannot recommend enough making the most of your surrounding countryside, exploring is fun as well as good for your health!
Ellie Carcamo BSc(hons) RVN MBA
Barking Trampoline Park:
Adult £11, Junior £9, Adult + Under 5 £11 –
Swindon Oasis Leisure Pool:
£10.00 per Adult, £8.00 per child & Under 3's go free.
Swindon Link Centre (Ice Rink and Trampoline Park):
£11.00 per adult, £9.00 per child & Under 5's go free.
Newquay Trampoline Park and Waterworld
£8.50 adult and £7.50 child.
For all venues, go to www.better.org.uk
Escape the City at Conifox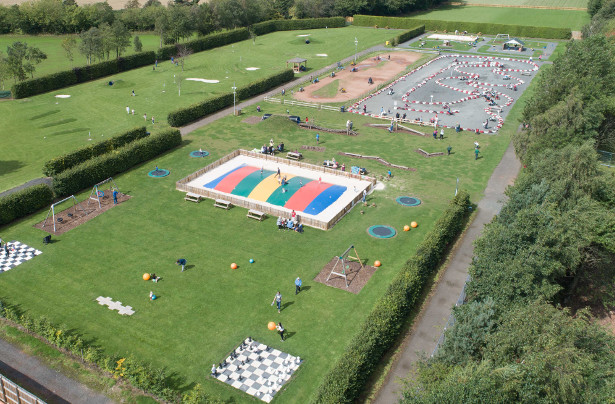 Situated on the outskirts of Kirkliston, 5 minutes from Edinburgh Airport and only 20 minutes from the City Centre, Conifox is the perfect place to have some family time with kids of every age.
Speed around their pedal go-kart race track or get rough with off-road pedal tractors. Or why not try their 9-hole footgolf course, giant jump pillow, trampolines or giant sand pit. With so much to do you can stay all day!
Then after building up an appetite, enjoy the Stables Bistro's delicious food and drink or visit at the weekends to eat a sizzling BBQ (weather dependent).
Coming soon there is an exciting new activity centre with an indoor soft play, baby room, 3 party rooms, cafe, 200 seater function suite and much more.
An ideal venue for school group outings, corporate fun days and birthday parties, there's plenty of space for everyone to enjoy. There are also lots of exciting events throughout the year, to find out more visit their Facebook page:
@conifoxadventurepark or www.conifox.co.uk.
ALDI CELEBRATES AWARD WINS WITH LAUNCH OF THREE NEW GINS
Aldi scoops five silver medals at the Gin Masters taking its drinks awards tally to over 270 in the past 12 months
Award winning range continues to expand with three new Haysmith's gins
New range includes Haysmith's Rhubarb & Ginger, which is half the price of similar premium brands
To gin or not to gin? Silly question. After adding another five silver medals from the recent Spirits Business Gin Masters to the ever-growing awards cabinet, Aldi is doing the unimaginable (and we don't just mean selling 10 million bottles of gin a year!). The supermarket is treating customers to yet more tasty gins with three new flavours joining the botanical Haysmith's range.
This month, the Seville Orange & Persian Lime, Mango & Passionfruit and Peach & Orange Haysmith's gins all nabbed silver medals at the internationally recognised awards. Landing on shelves earlier this year, Aldi's botanical gin brand, Haysmith's has continued to go from strength to strength, proving popular with shoppers and judges alike.
Fresh for this summer, Aldi's latest flavours include a classic London Dry, a fruity Raspberry & Redcurrant Pink Gin, and a popular pairing of Rhubarb & Ginger – all for under £15 and available in stores and online now!
Always striving to steal the limelight, one G&T at a time, Aldi continues to take on premium brands with the launch of the Rhubarb & Ginger variant. Retailing at £14.99, the brand-new tipple is nearly 50% cheaper than the price of Edinburgh Gin Rhubarb & Ginger, offering shoppers a huge £13 saving on the trendy flavoured drink[i].
Haysmith's Rhubarb & Ginger Gin (£14.99, 37.5%)
Available in stores and online now
The essence of rhubarb brings an initial sweetness with a tart crisp edge, whilst the ginger extract warms the palate for a full-bodied finish.
Haysmith's Raspberry & Redcurrant Pink Gin (£14.99, 37.5%)
Available in stores and online now
A perfectly balanced gin with a delicate sweet, fruity taste and a lasting citrus, raspberry and redcurrant flavour.
Haysmith's London Dry Gin (£14.99, 37.5%)
Available in stores and online now
The elegantly smooth and complex taste that you experience when you sip Haysmith's London Dry Gin is best described as bright citrus and juniper flavours, intertwined with a delicately refined finish.
Whether you're looking for the perfect tipples for an at-home bar or just fancy something new, shoppers can head to their local Aldi store or online at www.Aldi.co.uk/spirits for the supermarket's full range of spirits for the season ahead.
For further information, images or to request a sample, please contact the Aldi press team on: alditeam@clarioncomms.co.uk
020 7479 0910
www.facebook.com/AldiUK
www.twitter.com/AldiUK
www.instagram.com/AldiUk
Believe Again with
Katie Holmes and Josh Lucas Star in the Uplifting Film Based Upon the Best-Selling Book Arriving in Homes on 7th August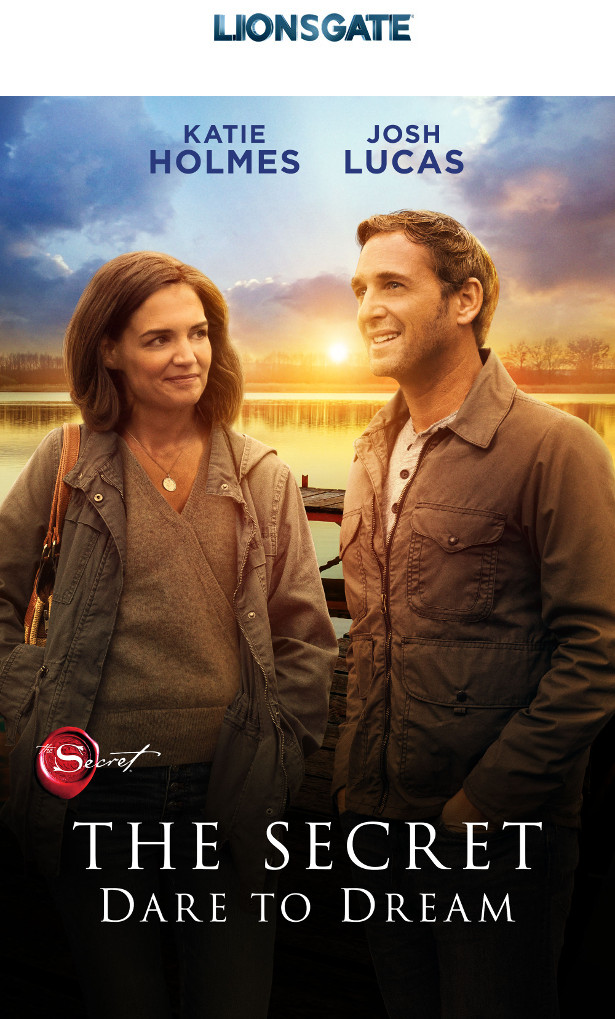 LONDON, UK – July 28, 2020 – Lionsgate UK will release hope-filled film The Secret: Dare to Dream on Premium Video on Demand from Friday, 7th August. The feel-good romantic drama starring Katie Holmes, Josh Lucas, and Jerry O'Connell explores hope and gratitude in one's darkest days, and reminds us that it's never too late to believe again.
Based on the groundbreaking best-selling book about the law of attraction by Rhonda Byrne, The Secret: Dare to Dream follows Miranda (Katie Holmes), a young widow trying to make ends meet while raising her three children and dating her boyfriend (Jerry O'Connell). A devastating storm brings an enormous challenge and a mysterious man, Bray (Josh Lucas), into Miranda's life. Bray reignites the family's spirit but, unbeknownst to Miranda, also holds an important secret — one that will change everything. With its timeless messages of hope, compassion, and gratitude, The Secret: Dare to Dream is an inspiring and heartwarming film that shows how positive thoughts can transform our lives.
The Secret: Dare to Dream will be available to rent for £13.99 through On Demand platforms such as Sky, Amazon, Apple, Google, Virgin, Talk Talk, Chili TV, XBOX, Sony PS, Rakuten and Showcase At Home starting Friday 7th August.
CAST
Katie Holmes Batman Begins, Jack and Jill, "Dawson's Creek"
Josh Lucas Ford vs Ferrari, Sweet Home Alabama, Glory Road
Sarah Hoffmeister "Speechless", "9-1-1"
with Celia Weston Hulk, Night and Day, The Intern
and Jerry O'Connell "Billions," Stand by Me, Kangaroo Jack
Screenplay by Bekah Brunstetter and Andy Tennant & Rick Parks; Story by Bekah Brunstetter; Directed by Andy Tennant.
'The big one is here'
Below the Belt Grooming™ launches new Fresh & Dry Balls XL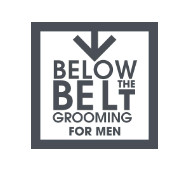 Below the Belt Grooming™, a collection of personal hygiene products for men, has introduced a supersize (150ml) version of its best-selling product. Fresh & Dry Balls XL combats perspiration and chafing in the balls and groin area. Like a deodorant for your balls, Fresh & Dry Balls ™ safely provides talc-free, sweat protection and prevention – all day long.
Just like you would use a daily deodorant, apply Below the Belt Fresh & Dry Balls™ to the balls for long lasting freshness and odour-free comfort, leaving you with extra dry confidence when you need it most. The fresh fragrance is a refreshingly clean, oceanic scent providing long-lasting freshness. Ideal for everyday use, its perfect for summer and for men who are fit and active plus the hard-working men of the UK delivery drivers, builders, contractors and manufacturers all helping to get the economy back up and running. All Below the Belt Grooming™ products are dermatologically tested, Vegan friendly and Cruelty free.
Vivalis Beauty Ltd, owner and manufacturer of Below the Belt Grooming™ attributes the growth to increased brand awareness and a heightened understanding of personal care for men as Graham Lynch-Staunton, CEO Vivalis Beauty Ltd says: "There has been exponential growth in the brand year on year, with Fresh & Dry Fresh 75ml outselling the rest of the line up by far. For many men, the product has become as much as a mainstay of their daily grooming regime as underarm deodorant – not only making the ball and groin area fresh, dry and comfortable, but protecting from painful rubbing and chafing. The introduction of the larger tube provides better value and also minimises ordering frequency and potential shipping costs."
Size: 150ml
RRP: £9.99
Launch: July 2020
Availability: Look Fantastic & Mankind from mid-July. Amazon from 1st August.
4 Ways To Style Neutrals In A Monochrome Palette
Subdued yet stylish, a monochrome palette of neutrals is calming, timeless and easy to achieve.
Rebecca Snowden, Interior Style Advisor at FurnitureChoice.co.uk, shares 4 ideas on styling monochrome spaces in the home.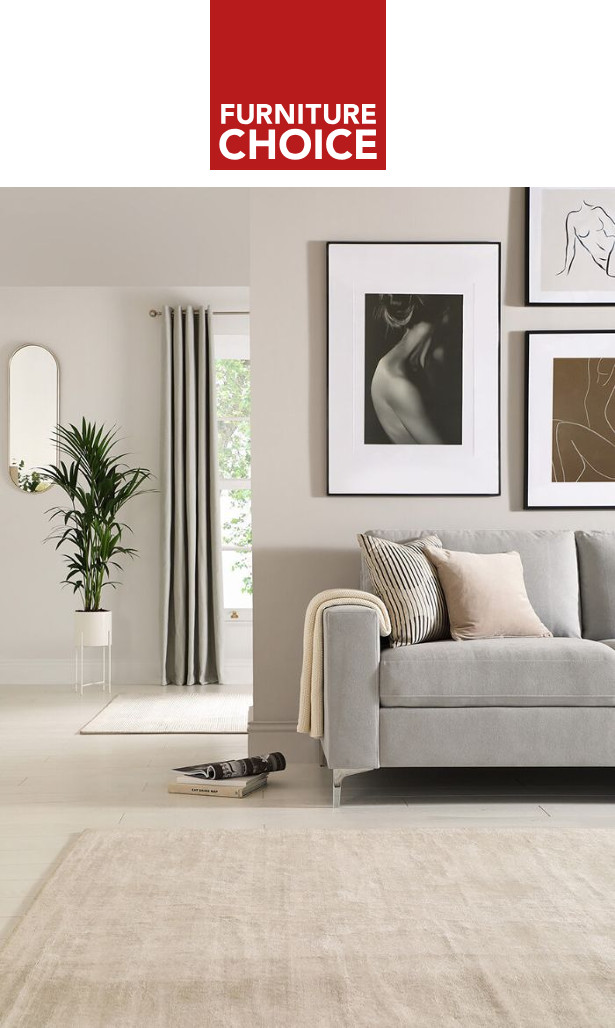 1. Use black and white accents to warm up a grey living room
A grey living room is chic and perennial, but the cool colour theme runs the risk of being cold or uninviting. A pop of black and white can offer visual contrast and drama, bringing the rest of the room to life. "Introduce the colours by highlighting specific parts of the room, whether with a feature wall, art or even a plant stand," advises Rebecca.
Baltimore Dove Grey Plush Fabric 2 Seater Sofa – £349.99 – www.furniturechoice.co.uk
Texture is a key factor to consider in any monochrome setting as it livens up the space. Look for contrasting materials like sleek chrome finishes or a grey fabric sofa to provide dimension.
"Another way to make a grey living room feel more homely is to use lighting that has a warm undertone. Plants are also great for a burst of life and colour in a monochrome space," she says.
2. Opt for light neutrals to make a home office feel spacious
Light neutrals are great for a home office as they open up a room for an airy and spacious feel.
"Using variations of the same colour coupled with metallic finishes can help a small home office look larger and avoid monotony – some examples are white, ivory and beige," advises Rebecca.
Lisbon Chrome and Glass Dining Table – £249.99 – www.furniturechoice.co.uk
To maintain a fresh and light ambience, choose furniture with less visual weight like a glass table or those with slender silhouettes. Include warmth-inducing materials like plants for a pop of colour and liveliness, or candles for a touch of hygge.
3. Incorporate shades of grey in different finishes for a contemporary dining room
A grey dining room adds an elegant tone to the home in a subtle yet chic way. "Grey instantly brings a contemporary touch to a space, and can work across multiple decor styles," says Rebecca.
Savoy Round White Marble and Chrome 120cm Dining Table – £349.99 – Renzo Grey Velvet Dining Chairs – £49.99 – www.furniturechoice.co.uk
Avoid a grey dining room from feeling flat by using multiple shades of grey across different mediums. This includes furniture, decorative accessories and design features like an elegant half wall panelling.
Introduce black and white accents or hints of a warm neutral like terracotta to cosy up a grey dining room and add dimension to the space. Artwork, dining ware or even floral arrangements are small, simple ways to do this.
"Also play with textures, like pairing a smooth marble table with supple leather chairs, and having a large rug for cosiness," she advises.
4. Layer soft textures to create a cosy bedroom
A neutral palette with warm undertones is comfortable and cosy, perfect for creating a calm bedroom. Colours to consider include beige, ivory, light grey, terracotta, and mauve.
"It's all about layering soft textures and tones in the bedroom, from a fabric bed to a chunky wool knit in a soft oatmeal hue," says Rebecca.
Lexington Oatmeal Fabric Ottoman Double Bed – £379.99 – www.furniturechoice.co.uk
"As for finishing touches, choose natural materials like wood, clay or rattan to add depth to a monochrome bedroom," she advises.
Let in plenty of natural light that is gently filtered by sheer curtains or artificial ambient lights with a warm hue for an intimate and restful environment in the bedroom.
MOOSE The Mountain Spirit – A cocktail for any moment

MOOSE – The Mountain Spirit is a much-loved spirit, an ideal cocktail base and rated highly by mixologists in bars across The Alps, Ibiza and the UK, including Marcos Garvin, Bar Manager at W Hotels, Ibiza who says, "MOOSE is without doubt one of the best products I have worked with, fresh, elegant and yet complex flavours to work with. MOOSE will make our cocktails even better".
If you're looking for some world-class cocktails to transport you to beautiful mountains or sunny beaches, look no further than MOOSE who have created cocktail boxes to take the hassle out of making cocktails!
MOOSE plants 10 trees for every 70cl bottle of MOOSE sold to help reduce the impact of global warming and save the snow.
MOOSE blends the botanicals of mint, mountain pine and gentian with chilli and maple syrup, creating a spirit that is as complex as it is original. You won't find any processed sugars in MOOSE – just good old maple syrup, tapped from maple trees in Quebec, giving the liquid a mellow sweetness that is natural.
The distinct flavours of MOOSE make it the best for mixing in cocktails. MOOSE has created a drink to uplift your spirits whether you are on the slopes, at the beach, or by the bar – there's a MOOSE cocktail for any moment.
MOOSE Chilli & Maple Daiquiri
50ml MOOSE
25ml Fresh Lime Juice or Squeeze 1 Whole Lime
15ml Maple Syrup
Add all ingredients to a shaker and shake it like you mean it. Strain into a martini glass.
MOOSE has created a Cocktail Set providing all the fresh ingredients and equipment to make 2 x MOOSE Chilli & Maple Daiquiris and 2 x MOOSE Mountain Mojitos, including a free personalised engraved cocktail shaker, bar spoon and jigger.
MOOSE Cocktail Set + Engraved Shaker RRP: £35
Available from: themoosedrink.com, Not On The High Street and Yumbles
MOOSE Mule
50ml MOOSE
200ml Fever-Tree Ginger Ale
40ml Soda Water
Fresh Mint, Orange and Lime
Fill a large wine glass with ice. Add mint, then squeeze and add a wedge of lime. Add an orange zest, then add 50ml of MOOSE. Swirl around the ice and ingredients. Add 200ml ginger ale. Top with 40ml soda water and stir gently.
You can see a video showing how to make a MOOSE Mule here.
MOOSE has created a cocktail box with all the fresh ingredients to make 4 x MOOSE Mules at home.
MOOSE Mule Cocktail Box RRP: £20
Available from: www.themoosedrink.com, Yumbles and Not On The High Street.
MOOSE Alpine Iced Tea
37.5ml MOOSE
100ml Lemon Ice Tea
10ml Honey
20ml Fresh Lemon Juice
10ml Maple Syrup
Slice Of Orange And Lemon
Add ice, a lemon and orange slice to a tall glass and pour in MOOSE, honey and maple syrup. Add Ice Tea and top with lemon juice.
MOOSE has teamed up with ChariTea and LemonAid to create a MOOSE Cocktail Box for Good containing all the fresh ingredients to make 5 x Alpine Iced Teas from home – perfect for picnics or garden parties this summer. MOOSE will donate £2 from every sale to the LemonAid & ChariTea Foundation, to support their ecological & social charity projects across the globe.
MOOSE Cocktail Box for Good RRP: £21
Available from: themoosedrink.com and Yumbles
Raspberry Mousse
25ml MOOSE
25ml Vanilla Vodka
25ml Cranberry Juice
12.5ml Maple Syrup
4 Raspberries & a Slice of Lemon
1/3 Piepette of Mrs Better's Bitters (Foaming Agent)
Garnish: Raspberry Dust
Crush raspberries in a shaker, add all ingredients and ice and shake energetically. Double strain into a martini glass. Sprinkle with raspberry dust.
You can see a video showing how to make the Raspberry Mousse here.
MOOSE is also sold in individual bottles at themoosedrink.com, Not On The High Street, Yumbles and Master of Malt.
RRP: £15 for 20cl. £36.99 for 70cl. ABV: 35%
Celebrity Chef Tom Kerridge is a HUGE fan of Peperami
Celebrity chef Tom Kerridge has said he owes his weight loss to the high protein snack Peperami.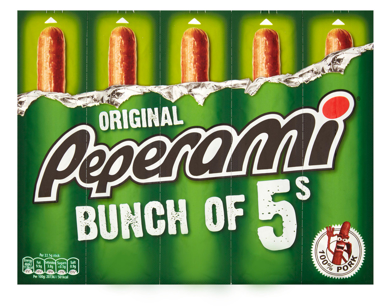 He told the Daily Express: "When I first went on a diet to lose a load of weight [Tom has lost 12 stone in the last three years], I was on a carb-free diet, so Peperami was like a good meaty snack. I'm still a huge fan."
As a primary source of protein, the meaty sticks are the perfect addition to kids lunchboxes or picnic baskets for all members of the family, keeping us fuller for longer.
Peperami Original Bunch of 5– ON OFFER AT ASDA FOR £2.00 (10th August-25th August)
SAFE BEAUTY'S COLLECTION OF STYLISH FASHION STATEMENT 3 PLY FASHION FACE MASKS, 5 PLY K95 RESPIRATORY FACE MASKS, FOUND PROTECTION SCARF MASKS AND CARBON ACTIVATED REPLACEMENT FILTERS TO CATER FOR ALL REQUIREMENTS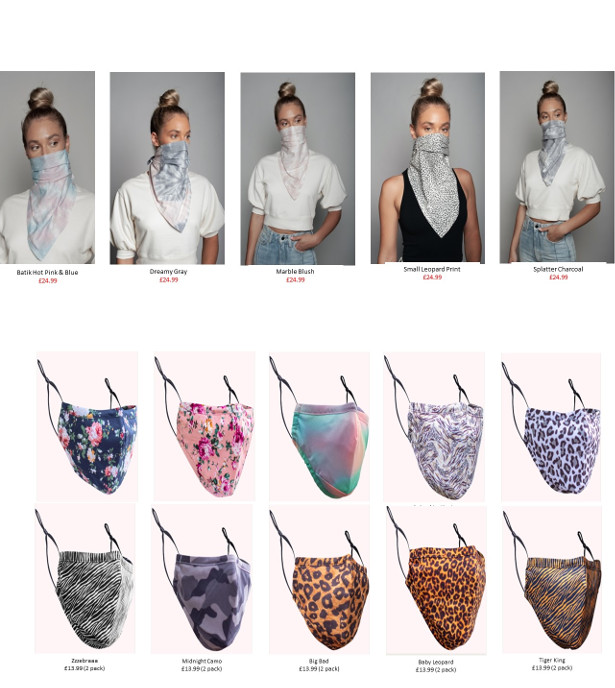 A donation to NHS Charities Together will be made for every mask sold as a thank you to the NHS
Curated in 14 exclusive high-quality reusable (cotton or polyester outer layer) fabric designs from plain to florals, camo to animal prints
Triple layer protection (World Health Organisation recommended) with universal filter pocket for extra protection
Washable, breathable and reusable, with no overheating
Soft and super comfortable ear loops with adjustable toggles
Invisible, adjustable nose grip, no bruises or marks
Universal filter pocket for extra protection
With more than 60% of British consumers now wearing face coverings in public and new government rules making face masks in shops and indoor spaces compulsory, making a fashion statement is fast becoming as important as protection effectiveness and comfort, but finding a mask that covers all elements when there are so many capitalising on the market currently is difficult. Safe Beauty is a one stop shop to trust for face masks in a variety of cost-effective reusable or disposable options. Offering breathable comfort, with no associated overheating, a snug fitting for the nose and chin leaving no marks or bruises as some masks do, keeping it closer to the skin for greater comfort over prolonged usage, an inside filter pocket to accommodate the active carbon filters for an added layer of protection and accommodating all face shapes, sizes and designs for those that want to look stylish. For even more style, there are Scarf Masks, washable, breathable and reusable scarfs that when lifted up and fastened with ear loops can be utilised as face mask when required. For those that either prefer or require higher protection choose the K95 (95% protection in 5 ply non-woven fabric) masks, designed for those that require protection for the respiratory system like key workers.
Reusable Fabric Mask Care Instructions
Machine wash at 30 degrees
Do Not Tumble dry
Iron on cool
Do not Bleach
All fabric masks currently on offer reduced from £19.99 to £13.99 for a pack of 2.
FOUND PROTECTION SCARF MASKS
2 layers soft 100% organic cotton from L.A
Sustainably made in 5 unique designs due to hand dye process
Versatile neck scarf / mask
Lift over face to use as mask and attach ear loops
Washable and reusable
K95 MASKS
These masks are a general use face covering. They are not a medical device or personal protective equipment and are not intended for use in healthcare settings, so please practise social distancing, avoid touching your face and wash your hands regularly with soap.
All K95 masks currently on offer reduced from £49.99 to £39.99 for a pack of 10.
K95 ***Cannot be refunded or returned for personal hygiene reasons***
£39.99 (10 pack)
95% filtration high quality non-woven fabric
4-layer protective mask
Non-medical use
Reusable until wet or dirty
Respiratory protection
Easy to use
ACTIVATE CARBON FILTERS
£11.99 (10 pack)
PP anti sticking cloth
Meltblown cloth
Activated carbon cloth
Protects against dust, smoke, pollution and ash
Intended to protect against spread of disease
Each filter should last 1 week
All available from www.safebeauty.co.uk
VineDrops is the host of virtual wine tastings, bringing vineyards and winemakers into the homes of wine enthusiasts through unique experiences.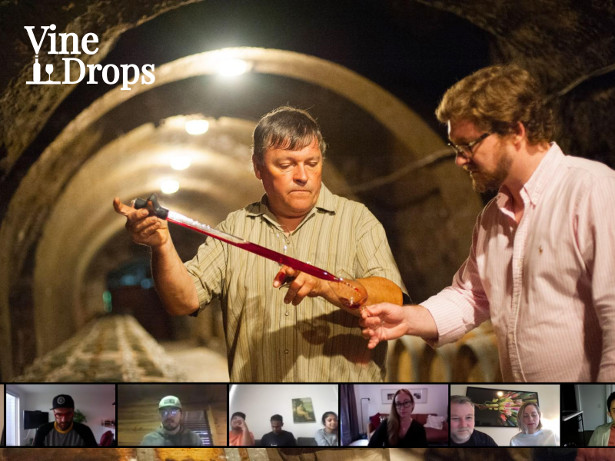 Founded by school-friends Jack and Tom to bridge the gap between vintners and consumers, VineDrops was born to replicate the fun both had experienced wine tastings at vineyards around the world.
Our independent vintner partners are selected for their quality, passion for the art of winemaking and their characters. Guests are led through a 45 minute session in small and intimate groups. We focus on the heritage and the history of the vineyard, the actual growing process that the vintners undertake and the local region and its delicacies.
Once customers choose from our selection of vineyard partners VineDrops will deliver a parcel of quality wines, tasting cards and an invitation to join your Zoom tasting call. Using our tasting cards, guests are invited to guess the notes and subtle flavours of the wines, before being either corrected or congratulated by our vintner. Our partners are the passionate owners of the vineyards, and so rather than a technical sommelier led lesson, VineDrops welcome you into the wine cellar of French Chateau and Italian farmhouses.
Each winemaker hosts a session each week for households to participate in (with a maximum of 6 to maintain the intimate atmosphere) or booked privately to have the vineyard and winemaker to yourself and a party of remote or centrally located guests.
We only work with Independent vintners – and our partners are the most passionate people in the business. We want our customers to have an authentic and engaging experience, making a long lasting connection to the wine and the makers of it.
www.vinedrops.co.uk
Back to the Gym?
As gyms reopen and home workouts continue, getting back in shape is high on our lists. It's important to support your body with hydration as you adjust back into a workout routine, especially in warm summer temps. Phizz can help!
Phizz is a 2-in-1 multivitamin hydration tablet that offers you the hydration, electrolytes and vitamins your body needs to get those gains going again. Their science-backed formula helps you stay hydrated while providing natural energy and supporting immune and brain function, recovery, and wellness.
Drinking enough water during exercise to combat what is lost through sweat can be a challenge and dehydration can have a big impact on physical performance. 2-3% loss in body water content can significantly decrease VO2MAX and cardiac output. Water loss can also impact endurance, concentration and ability to regulate body temperature. Phizz makes the water you drink count for more. Its hypotonic solution ensures you rapidly absorb 2-3 times more than drinking water alone.
Their all-star line-up of 19 vitamins and minerals includes 375% of your daily dose of vitamin C, the equivalent of 3 oranges. It also packs a self-care punch with zinc and other powerful antioxidants.
Phizz supplies more than 50 professional level sports teams throughout the U.K. and the world. From Premiership football and rugby to international cricket teams, Phizz is powering many of the world's most elite athletes.
Kitchen design has a silver lining with Ceralsio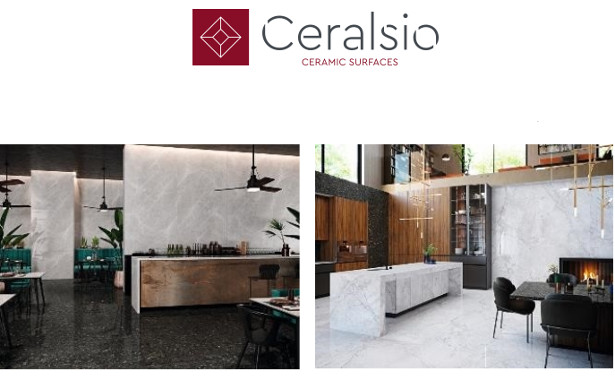 Boasting all the beauty of marble with none of the maintenance issues,
Ceralsio Bianco Silver is a new ceramic surface from CRL Stone.
Lending an air of luxury to any setting, the patterned veining draws the eye and makes a striking impression, making it perfect for areas of the kitchen such as an island unit where it will be a focal point.
Bianco Silver is so easy to care for that it is a great practical choice too. Built to more than meet the demands of modern living, Ceralsio is a hard-wearing ceramic surface, that is completely impermeable and highly stain
resistant.
Available in a natural or a polished finish, this latest surface to join the Ceralsio collection is ideal for kitchens and bathrooms.
A picture containing snow, riding, person, skiing
Description automatically generated
For more information, brochures and free samples call CRL Stone on 01706 863 600 or visit
www.crlstone.co.uk
Leaving Lockdown Behind
The SME National Business Awards have announced the companies that have made it through to the National Finals, to take place at the iconic Wembley Stadium on 4th December. Having competed against hundreds of businesses from across the UK, the judging panel chose the very best from up and down the country.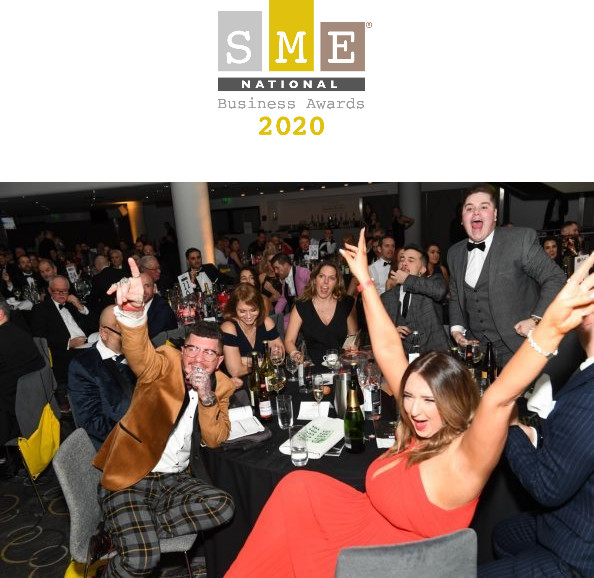 [Photo 1 – Hair Masters Stony Stratford Ltd – Gold Winner in the Best Customer Service category & Silver Winner in the Business of the Year less than 50 Employees category)
Announcing the finalists, Damian Cummins Awards Director said: "We are delighted that in our 5th year against the background of this horrendous pandemic, our entries are once again up on last year. This is an absolute reflection on the determination and success of so many SME's – the life blood of our economy".
Speaking on behalf of Clydesdale Bank, a sponsor since our inception, Brendan Brien had this to say "SMEs are the backbone of our economy and all of the finalists have worked very hard to make the shortlist. Clydesdale and Yorkshire Bank would like to take this opportunity to wish every one of them the best of luck."
Best Customer Service
Bella Mooi Beauty Aesthetics & Training – Cambridgeshire
Cut & Drip – London Borough of Bromley
Drop your gear – Essex
Irmak BBQ, Dunstable – Bedfordshire
Lifestyle Property People – Leicestershire
Nu You Pilates Ltd – Hertfordshire
Nursing Zone Ltd – Cheshire
Precision Glass – Buckinghamshire
Really Simple Systems Ltd – Hampshire
SMOKESHED Bar & Grill- Hertfordshire
Spice Lounge Langford – Bedfordshire
The Mill Carpets and Flooring (Leeds) Limited – Leeds
The Revival Retro Boutique – Greater London
Unleash Your Potential Ltd – Bridgend
Yum Street Catering – Southampton
ZooLab, Larbert- Stirlingshire
Best Enterprising Business of the Year
Allegro Optical- West Yorkshire
Beyond Governance – Hertfordshire
Cater & Co. The Social Kinetic Limited – East Sussex
Connect Intelligence Ltd – Oxfordshire
International Trade Matters Ltd- Devon
JHP Electrical Services Ltd – Hertfordshire
JPA – Hertfordshire
Nu You Pilates Ltd – Hertfordshire
SPh2ONGE – London
UK Connect Ltd- Surrey
UK Leisure Living – Wales
Best New Business
Arctic Fox Events Ltd – Hertfordshire
Beyond Governance – Hertfordshire
Correct Careers Coaching Limited – Wiltshire
FacePalm FD – Buckinghamshire
Hospitality Digital Services – Leicestershire
Jackson Family Funeral Directors – Worcestershire
Longhurst Limited – Northamptonshire
OH MY CAKERY- Buckinghamshire
Power Sheds – West Yorkshire
Proven-Salle – Bedfordshire
Salon Studios – Midlothian
SPh2ONGE – London
Thank and Praise Ltd – Berkshire
The Private Hill- North Yorkshire
Zebra Home Cinema – West Midlands
Business Hero
@titude Dance, Leeds – Emma Date – Leeds
AllenDay – Weronika Miloch – Bedfordshire
Aviva Day Spa & Academy – Janan Saher – Bedfordshire
Fisical Sports Coaching – Sam Shaw – West Yorkshire
Global Success Ltd – Jessen James Chinnapan – London
Moran Roofing Specialists – Lee Moran – Surrey
Open Awards – Heather Akehurst – Liverpool
Quality Stitch Wimbledon – Izabella Kvaszta – London
RUSH 2The DEN – Nina Robinson – Northamptonshire
Soho Dairy – Robin Smith – London
Street Factory CIC – Toby G MBE – Devon
The Cambridge Fruit Company – Neil Bharadwa – Cambridgeshire
The Candied Peel Cake Co Leeds – Steven Newbatt – Leeds
The Pudding Compartment – Steve West – Flintshire
Tiger Bowl Chinese – Saj Jayaweera – Staffordshire
W2 Global Data Solutions Ltd. – Warren Russell – South Wales
Business Innovation
Acuigen Ltd – Bedfordshire
Cater & Co. The Social Kinetic Limited – East Sussex
ICD Europe Ltd – South Yorkshire
Jack Nadel International – London
MIT Dynamic Technologies Limited – Essex
Oysta Technology – Northamptonshire
Springhill Marketing – Northamptonshire
The Medical School Application Guide Ltd – London
TutorPro Ltd – Somerset
XCAM Ltd – Northamptonshire
Xpertnest Ltd – Hertfordshire
Yourkeys – London
Business of the Year less than 50 Employees
ALCO Property Development Ltd – Surrey
Betteridge & Milsom – Kent
Bright Business Advice – Northamptonshire
Conscious Communications – Cambridgeshire
Dotty Fish – Hampshire
Golden Leaves Funeral Plans – Greater London
Healthcare Conferences UK Ltd- Surrey
Hockley Developments ltd – Nottinghamshire
ICD Europe Ltd – South Yorkshire
Imaginera Limited – Oxfordshire
JHP Electrical Services Ltd – Hertfordshire
LetBid LTD – Manchester
Mantle Packaging Machinery Ltd – Lancashire
MMP Tax Ltd – London
The Medical School Application Guide Ltd – London
WWCS – London
Business of the Year more than 50 Employees
Complete I.T. Ltd – Buckinghamshire
Forum Events & Media Group Ltd – Hertfordshire
Pursuit Marketing – Lanarkshire
Speciality Fibres and Materials Limited – West Midlands
X1 Property Management – Manchester
Business Person of the Year
Baltimore Consulting Ltd – Charmaine Vincent – Bristol
Bhangals Construction Consultants – Parm Bhangal – Northamptonshire
Bright Business Advice – Emerson Patton – Northamptonshire
Eagle Eye Integrity Specialists – Scott Standing – Durham
Global Success Ltd – Jessen James – London
Hospitality Digital Services – Gareth Winterton – Leicester
ID Card Centre Ltd – Ben O'Brien – Northamptonshire
Makesworth Accountants – Sanjay Kumar Sah – Greater London
UK Leisure Living – Gareth Jones – Wales
Yourkeys – Riccardo Dawson – London
Zebra Home Cinema – Atif Ghaffar – West Midlands
Business Woman of the Year
Albany Pet Services – Lisa Sinnott – Hertfordshire
Beyond Governance – Erika Percival – Hertfordshire
Coaching Dynamics Limited – Tina Dulieu – Essex
D52 – Business Toolkit – Dawn Esther – Dorset
Eparaplan – Michelle Wilson-Stimson – Rutland
InnerVisions ID- Sapna Pieroux – London
Nu You Pilates Ltd – Nicole Ulatowski – Hertfordshire
Scrumconnect – Shilpa Kaluti – Surrey
Snag Group Ltd – Brie Read – West Lothian
The Office Management Portal – Hana Gray – Essex
The Saddle Bank – Jade Holly Smith – Cambridgeshire
The Social Element Limited (formerly eModeration) – Tamara Littleton – London
TutorPro Ltd – Claire Revell – – Somerset
Unleash Your Potential Ltd – Laura Evans – Bridgend
Zoe Glencross Ltd – Zoe Glencross – Cheshire
Community Business of the Year
20/30 Labs Ltd – Northamptonshire
Appoint Us Services (Mildands) CIC – Warwickshire
Conscious Communications – Cambridgeshire
Impactful Governance – Community Interest Company – Hertfordshire
Sahan Cares C.I.C – Greater London
Employer of the Year
Baltimore Consulting Ltd – Bristol
Betteridge & Milsom – Kent
Bhangals Construction Consultants – Northamptonshire
Collaborative Project Management Services Ltd- London
Forum Events & Media Group Ltd – Hertfordshire
Imaginera Limited – Oxfordshire
MRS Digital – Hampshire
Zen Communications Ltd – Shropshire
Family Business of the Year
Albany Pet Services – Hertfordshire
Bhangals Construction Consultants – Northamptonshire
Bombinate Web Design- Hertfordshire
Cook Investment Group- Buckinghamshire
ID Card Centre Ltd – Northamptonshire
JHP Electrical Services Ltd – Hertfordshire
Mad Beauty – Hertfordshire
Mash Direct – County Down
MRS Digital – Hampshire
Open Study College – West Midlands
Silver Fox Limited – Hertfordshire
Teekay Couplings Ltd – Buckinghamshire
The Mill Carpets and Flooring (Leeds) Limited – Leeds
High Growth Business of the Year
Hockley Developments ltd – Nottinghamshire
ICD Europe Ltd- South Yorkshire
Makesworth Accountants – – Greater London
Mindful Chef – London
Scrumconnect – Surrey
Positive Impact Award
Ashridge Home Care Ltd – Buckinghamshire
Essential Site Skills Ltd – Derbyshire
Future Retail Consulting- London
Jessen James – London
JPA – Hertfordshire
Learning Nexus Ltd – Gloucestershire
Mindful Chef – London
New Leaf Life Design – Somerset
Pursuit Marketing – Lanarkshire
Thank and Praise Ltd – Berkshire
Tigerbowl Ltd – – Staffordshire
X1 Lettings – Manchester
Service Excellence
Allegro Optical – West Yorkshire
Bombinate Web Design- Hertfordshire
Cleantech Water Management UK Ltd – Cambridgeshire
Eco Tiffin Ltd / Tiffin Group – Hertfordshire
Makesworth Accountants – Greater London
MRS Digital – Hampshire
Never A Wasted Journey – Essex
OrangeDoor – Greater London
Really Simple Systems CRM – Hampshire
Springhill Marketing – – Northamptonshire
THE MEDICAL SCHOOL APPLICATION GUIDE LTD- London
The Saddle Bank – Cambridgeshire
TutorPro Ltd – Somerset
UK Leisure Living – Wales
Wealth and Tax Management – Buckinghamshire
X1 Property Management Ltd T/A X1 Lettings – Manchester
The Green Award
JPA – Hertfordshire
Single Use Alternatives Ltd. – West Yorkshire
Website of the Year
Bombinate Web Design- Hertfordshire
Longhurst Limited – Northamptonshire
Polar Creative Studio Limited – Essex
Really Simple Systems CRM – Hampshire
Zebra Home Cinema – West Midlands
Young Business Person of the Year
Creative Nature – Julianne Ponan – Surrey
CRISPR BIOTECH ENGINEERING – Martina Fabricci – Glamorgan
FacePalm FD – Annie Thompson – Buckinghamshire
Medic Mind Ltd – Mohil Shah – London
Polar Creative Studio Limited – Lee Sturgess – Essex
Sahan Cares C.I.C – Abdul R Shiil – Greater London
Signature Pharmacy – Reece Samani – Greater London
The Saddle Bank – Jade Holly Smith – Cambridgeshire
Tribe Fitness Studios – Ethan Brunt – Flintshire
TxtSync – Warren Blanchard-Doyle – Leicestershire
UniLaw – Virginia Szepietowski – Surrey
The Wollombi Valley is a great base for short bushwalks or long treks in the Hunter Valley, only a 90 minute drive from Sydney or 60 minutes from Newcastle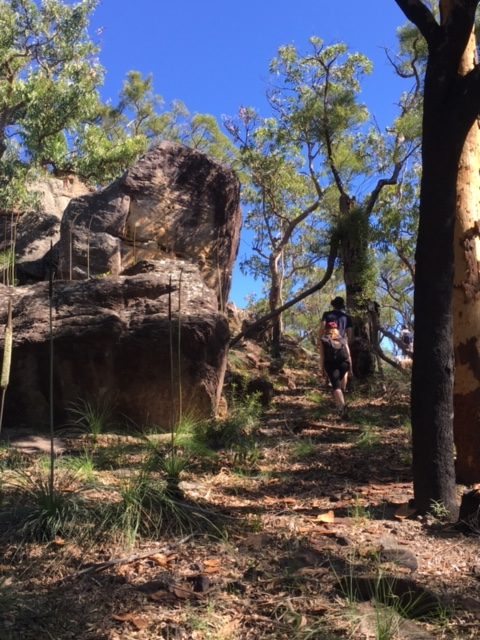 Bordered by Yengo National Park and Watagan National Park, there is plenty to see and do. Visit the historic site of Finchley Trig or enjoy one of the short walks around Wollombi Village suitable all age groups. Pick up your walking guide from Wollombi Museum.
Ruby Lucy, London, Opens in Southbank

Ruby Hotels, the Munich-based hotel brand and pioneer of the 'Lean Luxury' philosophy, has launched its first UK property in London's Southbank. The new 76-room hotel, Ruby Lucy, forms part of an ambitious expansion plan for Ruby Hotels to unveil a total of eleven new hotels – including a second London property – by 2022.
Enjoying a prime position on the Southbank's Lower Marsh, Ruby Lucy's interior design is inspired by the area's bustling fairs and markets, entertainment and theatre scene, with a carnival theme running throughout the hotel. Rich, dark tones meet bright brass accents and subtle stripes, accented with playful props including circus drums and juggling pins.
All guest rooms showcase Ruby Hotels' sleep-scientist-approved formula, including full soundproofing and blackout curtains, and enjoy quirky touches and cutting-edge technology, such as a Marshall guitar amp and a personal tablet PC pre-loaded with a carefully-curated London city guide.
Nightly rates at Ruby Lucy start from £119 per night. For more information please visit www.ruby-hotels.com.
Superdrug: All Fudge Urban products only £5 till 11th August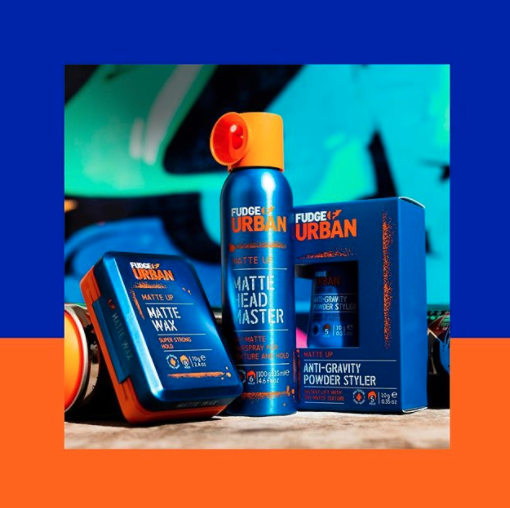 Something new, something blue: Aldi introduces new plonk to wine range!
Following the sell-out success of the dazzling blue and highly acclaimed Maison sur le Littoral Rosé IGP Pays D'Oc 2019 earlier this year – Aldi is now launching the white version, Maison sur le Littoral Sauvignon Blanc for just £5.99.
Much like its pink-hued predecessor, this bottle reflects the Mediterranean azure blue of the southern French coast offering the inspiration behind its name, 'House on the Coast'. Capturing the classic taste of Sauvignon Blanc we all know and love, this fresh, citrus wine pairs perfectly with white meat and salads, and of course those warm summer evenings!

IT'S TIME TO FALL IN LOVE WITH CINEMA AGAIN
SHOWCASE CINEMAS ANNOUNCE EPIC FILM LINE UP – CLASSIC FILMS FOR £5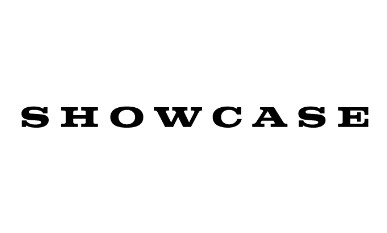 Are you sitting comfortably? After the successful reopening of 16 Showcase locations in England and Scotland, Showcase Cinemas have revealed which films will be hitting the big screens.
Whether you want to revisit some of the biggest ever blockbusters, take a trip down memory lane, catch a film you didn't get chance to see first time around or get the kids out of the house, you can sit back, relax, and enjoy your favourite movie from just £5.
Looking to finally get some action? Showcase has a film line up that's out of this world. From Jurassic Park to Lord of the Rings: The Fellowship of the Ring, these sci-fi fantasy adventures can provide the perfect dose of excitement.
Or treat the kids to one of the many family favourites on offer. Watch the adventure of two brothers in Disney's Onward, or enjoy the re-booted classic The Lion King, a film starring Hollywood megastar Beyoncé Knowles. With all tickets for older movies just £5, it's the perfect family day out.
For horror fans, Showcase will be screening thrillers The Invisible Man and A Nightmare on Elm Street, both films that are guaranteed to leave you on the edge of your seats.
If you're a film fanatic who loves nothing more than a great movie and the big screen experience, then you're in for a treat as Showcase is also showing the unmissable brand-new release Unhinged, an American thriller starring movie legend Russel Crowe.
And that's not all! The extensive Event Cinema line up at Showcase will also include family favourite doubles The Gruffalo & Room on the Broom and Zog & Highway Rat, so there's something for all ages.
To welcome back cinemagoers, Showcase Cinemas will be screening all classic films, including Event Cinema, for just £5 a ticket, with new releases like Unhinged at the standard ticket price. Guests are advised to book tickets online in advance or use the self-service ticket machines in the cinema lobby.
All Showcase sites opening have a thorough cleaning regime in place, plus multiple hand sanitising stations for guests to use.
For the full list of films, to book tickets and watch the 'Be Showcase Safe' video, visit: www.showcasecinemas.co.uk
More than half a million disabled young people will face 'double disadvantage' in job hunt

• Discrimination and more competition for jobs in the post-COVID-19 world will leave the UK's 500,000-plus disabled young people struggling to access jobs.
• A group of disability organisations has written to ministers calling for changes to the Government's Plan for Jobs.
• Disabled people face "years of being left behind" if their needs aren't met, but minor changes could "unlock a generation of potential".
More than half a million disabled young people will be hit by a double disadvantage as they try to move from education to employment unless urgent action is taken, disability groups have warned.
In a joint letter to Government ministers, a coalition of nine organisations led by the National Deaf Children's Society has asked for changes to the Government's Plan for Jobs to avoid a looming employment crisis among disabled young people aged 16-25.
Without the amendments, the group says that the double disadvantage of disability discrimination and a huge increase in competition for jobs caused by COVID-19 will leave disabled young people at a significant risk of long-term unemployment.
The organisations signing the letter include Thomas Pocklington Trust, Disability Rights UK, Genius Within, Leonard Cheshire, the National Development Team for Inclusion, Natspec, the Institute for Employment Studies and the Council for Disabled Children.
Among eight suggested changes, they want to see the Kickstarter Scheme expanded, Careers Advisors trained to work with disabled people and online job searching made more accessible.
They are also calling for the number of Disability Employment Advisors to be doubled and the £1,000 incentive for businesses taking on apprentices to be extended to all disabled young people, rather than just those with Education, Health and Care plans.
There are more than 500,000 disabled young people in the UK and the changes would unlock a generation of potential and give them all the chance to succeed, the organisations say.
Government figures from last year showed a 28.6% gap between the employment rates of disabled and non-disabled people.
Research by the National Deaf Children's Society's Youth Advisory Board showed a lack of tailored advice for deaf young people and little support available when entering work.
Steve Haines, Director of Policy and Campaigns at the National Deaf Children's Society, said:
"The Government's efforts to get young people into work are very promising, but we're extremely concerned that those who are disabled will still struggle to access jobs.
"There's a generation of potential available and the Government has the chance to unlock it, but unless changes are made to the Plan for Jobs, hundreds of thousands of disabled young people will face years of being left behind.
"They already battle discrimination throughout their lives and often find it harder to gain employment, so we cannot risk the gap getting any wider.
"The changes we're proposing will mean the Government can build on the progress it has already made and give every disabled young person the chance to show what they can do."
ALDI'S RTD RANGE PROVIDES PERFECT ACCOMPANIMENT FOR THIS WEEKEND'S HEAT WAVE
With temperatures set to hit 36 degrees, it's no surprise the general public will be spending much of the weekend outdoors in search of alfresco dining options as the UK enjoys temperatures higher than those seen in Mexico. Aldi has some of the best RTD's on offer, including delicious gin cocktails which offer a refreshing aperitif to summer sipping. They come in three delicious cocktail medleys including juicy Plum & Pink Grapefruit, punchy Chilli & Ginger and classic Traditional Gin and Berries. Head to stores now for these gin-credible cans which are the Aldi-fresco for any picnic.
Plum & Pink Grapefruit Gin with Tonic (£1.19, 250ml)
Available in store
Traditional Gin with Berries and Tonic (£1.19, 250ml)
Available in store
Chilli & Ginger Gin with Ginger Ale (£1.19, 250ml)
Available in store
If it's a low-calorie option they're after, Aldi has shoppers covered with their new Nordic Wolf hard seltzer range which offers a lower-calorie alternative to beer and alcopops making them the perfect option for health-conscious drinkers. The range includes 4 flavours; bittersweet but juicy Lemon, tangy Strawberry & Lime, the sweet yet sour Cranberry & Cherry and the refreshing summer cooler, Raspberry & Blackcurrant which are all currently retailing at £1.29 per can.
Nordic Wolf Lemon (£1.29, 250ml)
Available in store
Nordic Wolf Cherry & Cranberry (£1.29, 250ml)
Available in store
Nordic Wolf Raspberry & Blackcurrant (£1.29, 250ml)
Available in store
Nordic Wolf Strawberry & Lime (£1.29, 250ml)
Available in store
Notting Hill Carnival Stories
Limin' with Alexandra Burke
Wednesday's at 7pm until 12 August
Watch Exclusively On IGLIVE On Instagram Stories at @nhCarnivalldn
Notting Hill Carnival 2020: Access All Areas
A Digital Notting Hill Carnival for 2020
www.NHCarnival.org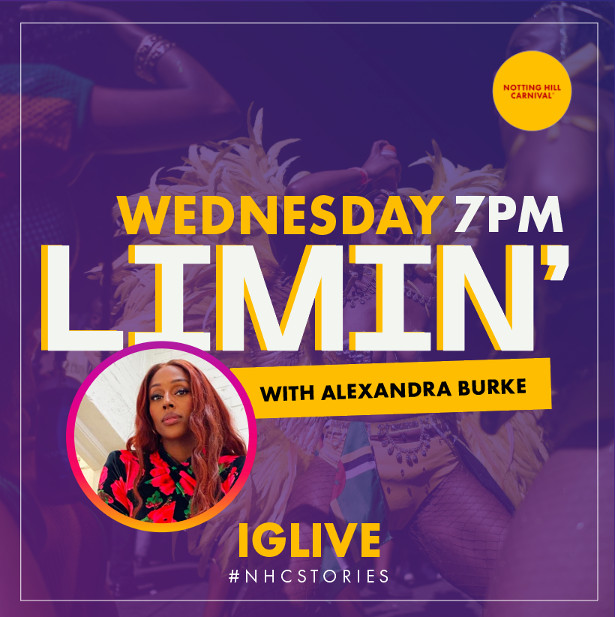 In the build-up to Notting Hill Carnival: Access All Areas – the official online Notting Hill Carnival for 2020 due to the COVID-19 pandemic – Alexandra Burke has been exclusively taking over the official Notting Hill Carnival Instagram account (@nhCarnivalldn) on Wednesday's from 7pm for a selection of interviews with friends, celebrities and fellow Carnival lovers. Plus, Alexandra will be making mouth-watering cocktails with guidance from
The Rum Ambassador, Ian Burrell.
With the first in the series having taken place this week (watch here), as well as interviews, Notting Hill Carnival Ambassador, Alexandra, will also interact with Carnivalists live online answering their questions but listening to their stories about the followers own Carnival experiences… from their crazy moments to their most liberating it's a chance to share why the Notting Hill Carnival is such an important part of the year.
This week, Alexandra was joined by two incredible guests who have both become part of the fabric of Carnival in recent years. Fiona Compton is a London based Saint Lucian photographer, an artist, filmmaker and historian. She has been deeply involved in Carnival since 2007 and in 2016 Fiona launched the 'Not Asking For it' Campaign as an initiative to celebrate and protect women and children of the diaspora from sexual and domestic abuse. Also joining in on the chat will be an ever-present fun force at the Notting Hill Carnival… Soca Police who proudly proclaim to have been "Policing Caribbean Carnivals since 1994" making sure you are adhering their rules to enjoy Carnival… no bystanding allowed!
Over the next few weeks, join Alexandra for interviews with one of the UK's most celebrated designers Melissa Simon-Hartman who has recently designed costumes for Beyonce's new film Black Is King. Additionally, 26-year-old Namibian songwriter and rapper Lioness will join Alexandra, having scored a UK number one with her track 'Tala' and has gone on to release acclaimed EP's and albums, most recently 'Wish You Were Here' earlier this year with more to be announced.
Alexandra says, "Notting Hill Carnival may only be possible virtually this year but that isn't going to stop the fun and celebrations! Every Wednesday I'm learning to make (and taste!) cocktails with my mate Ian Burrell, aka The Rum Ambassador. Plus, I'll be interviewing a whole host of incredibly talented people including Fiona Compton, Melissa Simon-Hartman, and Lioness. These people love Notting Hill Carnival just as much as I and the only people missing are YOU! Please come and join us, it's going to be so much fun!"
In this unprecedented year and for the first time in its 54 year history, Notting Hill Carnival has moved entirely online, opening up to a global audience that can share in one of the world's great events. It will take place over the August bank holiday weekend – 29, 30 and 31 August.
Notting Hill Carnival was founded to bring people together during trying times, and that legacy will continue. Due to the COVID-19 pandemic, it was announced in May that the Carnival could not take its usual form this year but there will be an alternative – Notting Hill Carnival: Access All Areas.
Streamed for free over four separate channels from 6pm – Midnight 29th August and 9am – 11pm Sunday & Monday 30th & 31st August details on how to register can be found at www.NHCarnival.org.