This Christmas, celebrate with music, champagne and Red Red wine – a truly immersive experience….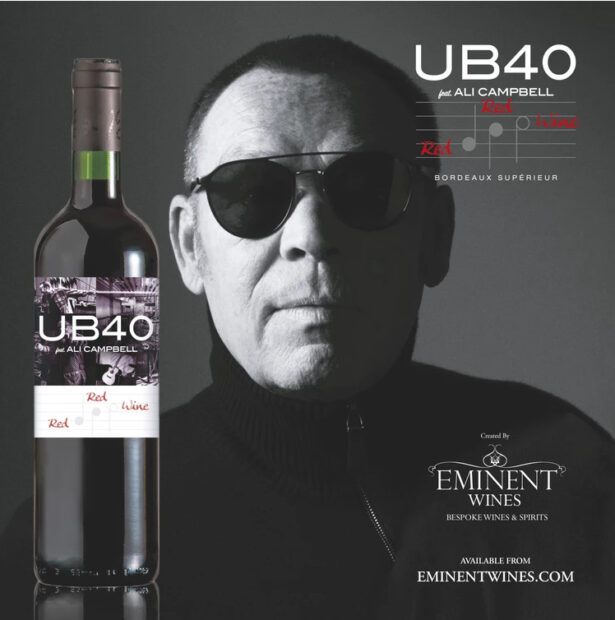 MUSIC AND THE ARTS LET YOUR SENSES SING THIS FESTIVE TIME CHRISTMAS Wine & Champagne Gift Ideas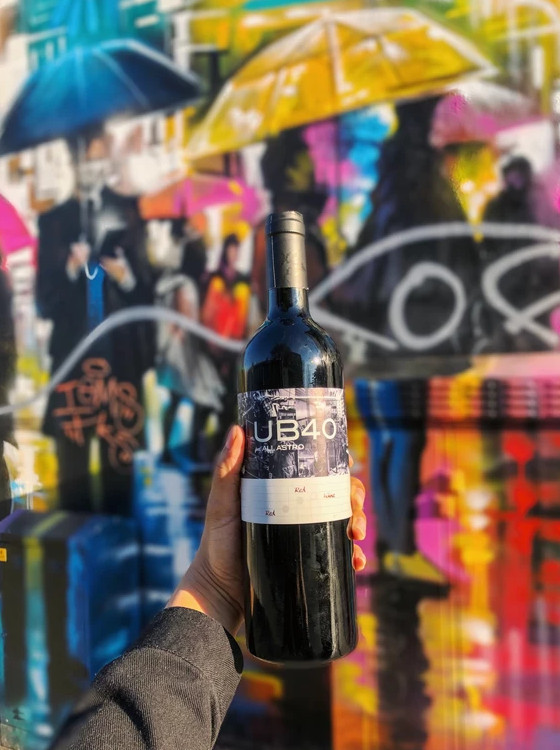 • Celebrating one of the most famous reggae bands, UB40, and one of their most iconic tunes, UB40's Red Red Wine Bordeaux Supérieur has been created by Eminent Wines. Produced from a subtle blend of two of the Bordeaux grape varieties, Merlot and Cabernet, to give a rich, deep, red fruit colour with blackberry notes, enriched with ripe tannins, and with a long and elegant finish.
• Ali Campbell, band founder, spent his adolescence harvesting grapes in Bordeaux and always longed to launch a UB40 Red Red Wine! Ali commented, "We always wanted to release our own Red Red Wine, and now we have!"
• The 75cl bottle retails at £28.50. An organic and vegan Red Red Wine is also available at the same price.
• The Champagne Charles Orban, Cuveé Roger Daltrey is a collaboration between Roger Daltrey and Eminent Wines, introduced to celebrate the band's 50th anniversary, and is known affectionately as the official Champagne of Rock 'n' Roll. The award-winning Champagne label takes the band's trademark bullseye symbol and incorporates it as part of the design on the label of artist Mike McInnerny's famous Tommy album artwork. All of Roger's proceeds from selling the Champagne head to Teen Cancer America – a charity founded by Roger Daltrey and fellow band member, lead guitarist, and songwriter Pete Townsend – and to support Teenage Cancer Trust in the UK. Produced by Charles Orban Champagne – a family vineyard since 1770 located in the village of Troissy on the left bank of the Marne – the Champagne is made from a subtle blend of three grape varieties – Chardonnay, Pinot Noir, and Pinot Meunier. The Cuveé represents a perfect expression of these three varieties and has a creamy texture with fine, lively bubbles; and received a rating of 90 (outstanding) from Wine Spectator.
• Daltrey said, "Charles Orban is a grower-producer in the Marne Valley, and the Champagne is authentic and unique, which is important to me. They have a long history since 1770, so only the best last long, like The Who."
• The 75cl Champagne bottle is priced at £95.00 per bottle or with a pair of bespoke, stemless champagne glasses, £125.00 for the bottle and glasses.
Jerome Jacober Founder of commented, "At Eminent Wines, we aspire to celebrate excellence in music and the Arts in creating drinks inspired by legendary artists, charity causes, or both! It's about bringing the senses alive with music and beverages. We aim to never compromise on the quality or customer experience – to offer, to innovate, and to reach beyond the ordinary to create a truly immersive experience, almost a 5D style approach! We hope this makes for a great gift to someone who enjoys both music and beverages!"
Other bespoke creations by Eminent Wines
• The Royal British Legion Champagne range
• Tramp Range of Champagne
• George Armagnac range
• Gerard Depardieu, C'est mon Panache 2005, Bergerac
• Bespoke Champagne for L'Oiseau de Feu (Bird of Fire), the classic yacht launched in 1937
• A range of high-end, bespoke pewter ice buckets as seen and created for companies like Harrods and Hakkasan
Alessandra Is Sicilian With An International Outlook. In Fact, She Has Lived, Studied And Worked Outside Of Sicily For The Last 15 Years.
Firstly In Milan, Then London And Currently She Lives In Lisbon, Portugal, Where She Is Running Her Business – The Pasta Studio www.the-pastaqueen.com/
With A Talent For Bringing People Together Around A Table, Alessandra Found Her Natural Expression In Her Brand, As She Combines Her Passion For Food, Pasta Art-Making And Education With Her Flair For Social Gatherings And Events. Here is the perfect gift for a loved one who loves food. www.the-pastaqueen.com/pastashop
Epiphone presents the Power Players guitar collection.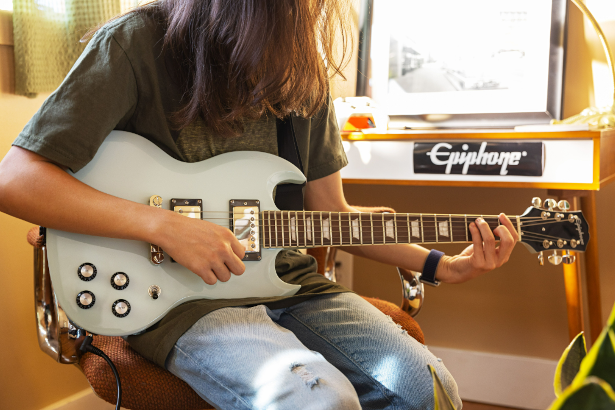 The Epiphone Power Players are the perfect guitar for your kids starting out or maybe for you if you simply want a lighter, smaller version of a classic guitar. The Power Player's offer classic Gibson Les Paul and SG guitar shapes in a high-quality, youth-sized guitar, that is easy-to-play and an ideal learning or traveling guitar. All Epiphone Power Players Les Paul and SG's are accessorised with a guitar strap, cable and picks, and a gig bag. Teachers and parents can purchase the all-new Epiphone Power Players collection knowing they're high-quality Epiphone guitars, with better sound and playability, that will inspire and build confidence in new players, keeping them more engaged as they learn the instrument. The Epiphone Power Players are available worldwide through authorised Epiphone dealers.
It's never too early to start thinking about Christmas! Wall art is a simple yet effective way to create a beautiful winter inspired space within the home, and with the wide variety of prints available, there is something to suit everyones tastes.
Desenio, a Scandinavian wall art brand that is passionate about home interiors, has shared its collection of Christmas themed prints, perfect for creating a winter wonderland within the home.

TREAT YOUR PET THIS CHRISTMAS WITH LILY'S KITCHEN
Treat your cat or dog to the purr-fect festive gift this season from as little as £1.25, with the 'tail-wag approved' Christmas range from Lily's Kitchen.
Good tidings we bring, for you and your furry kings! Lily's Kitchen has created an extra special Christmas menu for four-legged friends this year. Using top quality natural ingredients including freshly
prepared meat and offal, the B Corp pet food brand is serving up a delicious selection of recipes and treats to make sure cats and dogs can join in the festive feast.
From advent calendars for dogs and cats, to Christmas dinners and Festive Turkey Jerky, this seasonal selection has everything you need to serve up a showstopping dinner for furry family members.
The range launches in September 2022, via Lily's Kitchen, and will also be available for purchase at retailers including Pets At Home, independent pet stores, Waitrose, Ocado and Amazon.
THIS YEAR'S CHRISTMAS RANGE FOR DOGS
Lily's Kitchen Advent Calendar for Dogs, 100g – RRP £12.00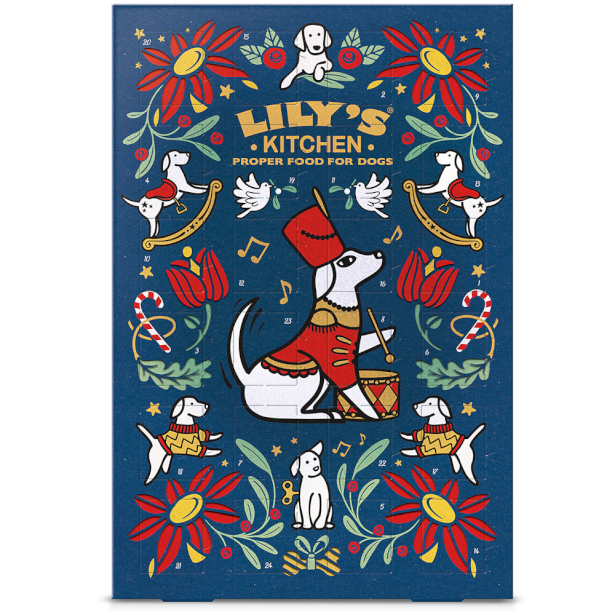 Let your woofer count down to the big day with this premium advent calendar. Featuring a selection of three delicious biscuits made with top quality ingredients:
Training Treats – A troupe of mini organic bone-shaped biscuits, made with organic apples and farmhouse cheddar to help keep your dog's attention on wintry walks in the park._
Rise and Shines – Flower-shaped treats made with beef liver, fresh carrots, blackstrap molasses and alfalfa to help keep your dog's coat as shiny as a Christmas bauble._
Bedtime Biscuits – Blissful bedtime treats, made with honey, yoghurt, chamomile and passion flowers to help soothe your dog on those exciting nights before Christmas Day.
Lily's Kitchen Three Bird Feast with all the Trimmings, 400g – RRP £3.35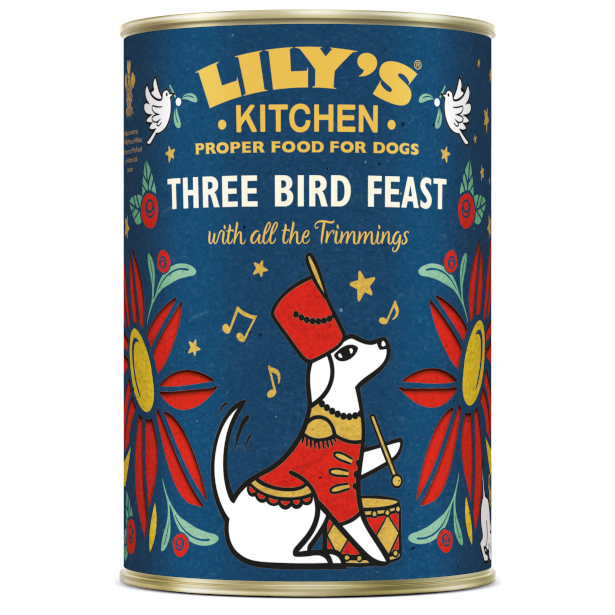 Christmas dinner. It's really THE dinner of the year, isn't it? And now it can be for our four-legged friends as well. This spectacular three bird feast, with all the trimmings, includes freshly prepared turkey, duck and goose with seasonal parsnips and cranberries, of course.
Lily's Kitchen Cracking Festive Treats Meaty Selection, 300g – RRP £18.00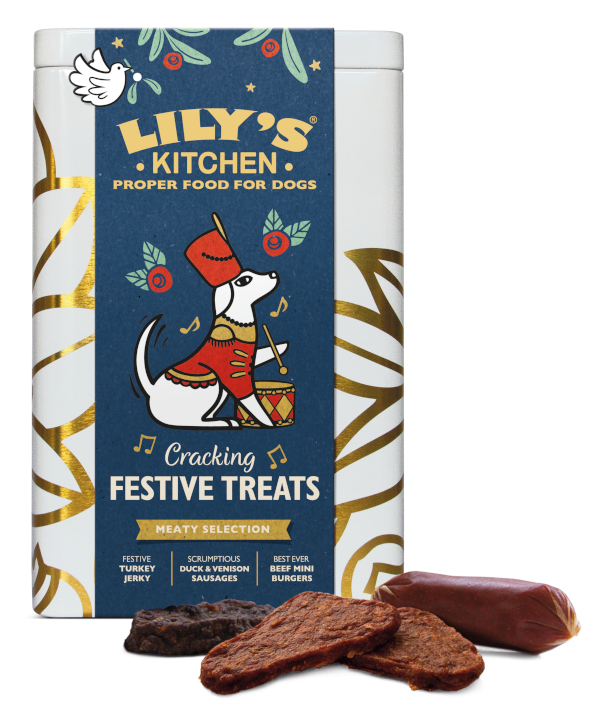 When you're digging through your own selection of Christmas treats, why not let your dog tuck into their own treats tin? This is the gift that's sure to make your dog's Christmas dreams come true. The tin also makes a beautiful (and useful) keepsake for you too, so gifts all round! Snacks inside include:
Festive Turkey Jerky
Scrumptious Duck & Venison Sausages
Best Ever Beef Mini Burgers
Lily's Kitchen Festive Turkey Jerky Dog Treats, 70g – RRP £3.25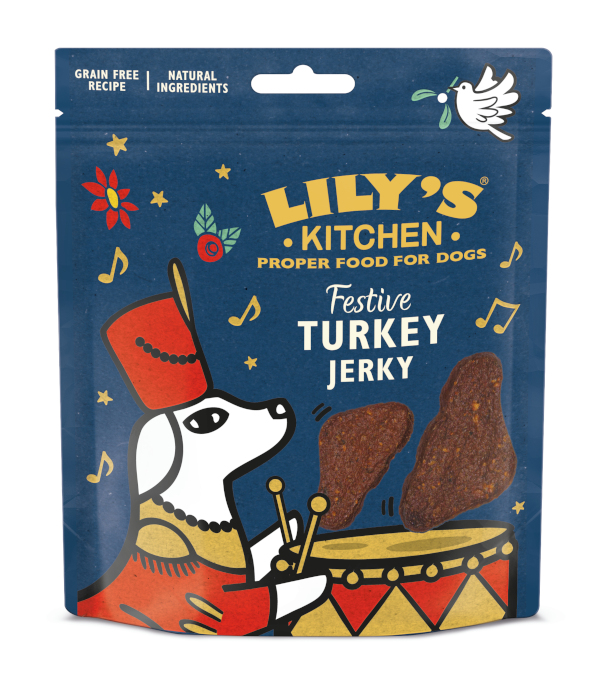 Who said turkey is just for humans at Christmas? Let your woofer join in the festive feast with our delicious Festive Turkey Jerky made with proper meat, for a proper treat. This tempting grain-free recipe is made with natural ingredients – so your furry family can enjoy them throughout the festivities, guilt free.
THIS YEAR'S CHRISTMAS RANGE FOR CATS
Lily's Kitchen Christmas Advent Calendar for Cats, 42g – RRP £12.00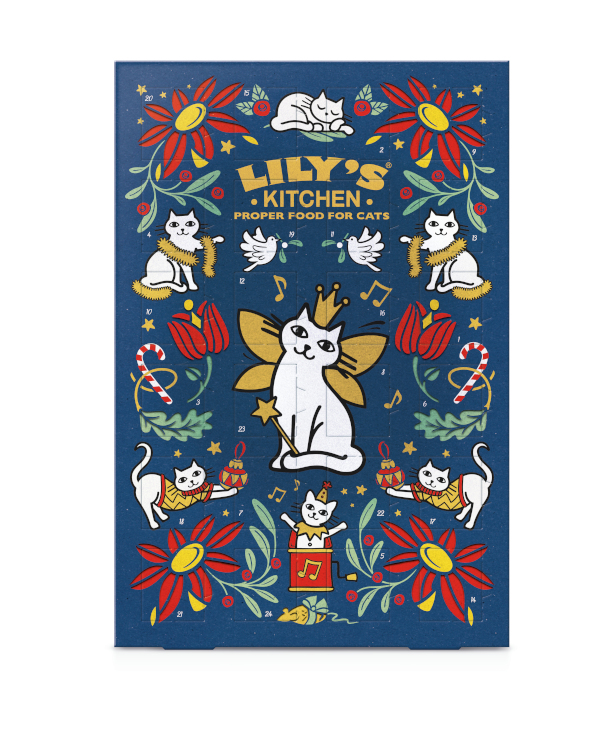 Every cat in the land gets a daily treat in the countdown to Christmas with this purr-fect advent calendar. Treats inside include deliciously crunchy pillows filled with salmon and chicken. What else would feline wishes be made of?
Festive Salmon Nibbles – With a soft centre and crunchy shell, these treats are naturally delicious and made with freshly prepared salmon and chicken liver.
Cracking Chicken Nibbles – Delectable treats made with fresh chicken. These are delicious delights for twinkly eyed Christmas cats.
Lily's Kitchen Festive Turkey & Ham Paté Feast for Cats, 85g – RRP £1.25
Your favourite feline will adore this special Christmas feast. This festive paté for cats is full of natural, delicious ingredients, so they can enjoy a Christmas dinner of their very own. Made with freshly prepared turkey, succulent ham and juicy cranberries, this festive feast is not only delicious but is a nutritionally complete, grain-free recipe! Definitely worth popping that fireside nap on hold.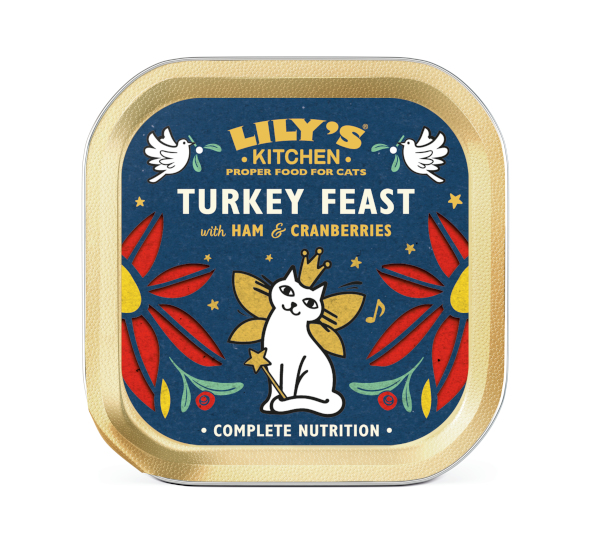 *NEW FOR 2022* Lily's Kitchen Festive Tasty Cuts Turkey with Chicken & Duck, 3 x 85g – RRP £3.75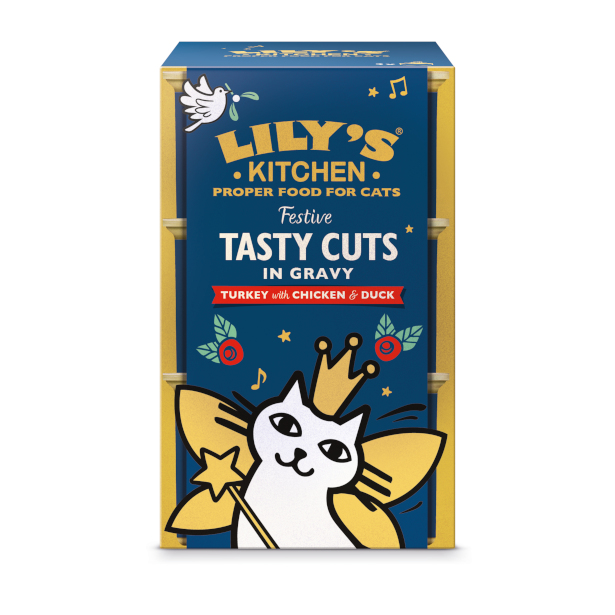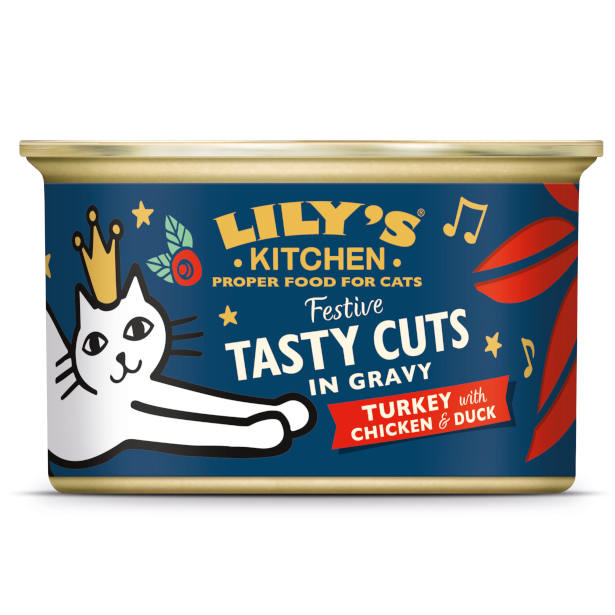 A delicious recipe of turkey with chicken and duck in a sumptuous gravy, with a sprinkling of cranberries. Nutritionally complete and made to a grain-free recipe, this trio of Tasty Cuts is the perfect festive feast or Christmas gift for the tail-flicking, whisker-licker in your life.
After all, who said it's only humans that get to join in with the festivities.
Post-dinner cat nap essential!
Samantha Crossley, Marketing Director at Lily's Kitchen, comments: "Who said Christmas is just for humans? Let your pet join in the festivities as well! At Lily's Kitchen we know that pets are family too, and households up and down the country will want their four-legged family members to be just as much a part of the festive season as those on two. Our latest range does exactly that, while also providing the very best, all-natural, ingredients."
Smorgasbowl: Recipes and Techniques for Creating Satisfying Meals with Endless Variation Paperback by Caryn J Carruthers
See more & buy @ :- https://www.amazon.com/Smorgasbowl-Techniques-Creating-Satisfying-Variation/dp/B09NGTB7MC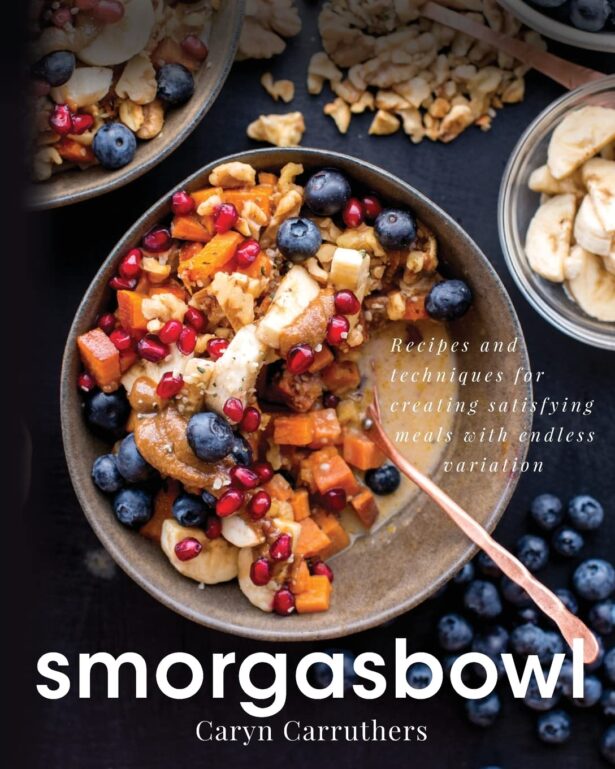 Smorgasbowl isn't only a fun word to say, it's a fun way to cook and eat. Smorgasbowls are a simple and effective way to create meals that inspire. When stuck in an uninspired food rut or accommodating food allergies, creating smorgasbowls will free you. Using bowls, sauces, toppings, interesting cooking methods and even leftovers you will learn to create delicious and exciting meals using the four pillars of bowl building detailed in the book. You'll be a master of unique and crave-able recipes like: Apple-Chickpea Kale Salad with Orange-Mustard-Dill Dressing, Spiced Cauliflower with Beans, Slaw and Vegan Ranch Dressingand Roasted Veggie and Millet Bowl with Anchovy-Walnut Dressing. Your journey to the exciting and delicious world of eating smorgasbowls starts here. Let's begin!
Reviews
"I love that the recipes in this book are easy enough to cook tonight for dinner, and also give me lots of ideas to incorporate into other meals. This book makes everything I cook better!" -Ann
"[The Niçoise Bowl is] super delicious and it's now one of my favorite go to lunches, [I add] variety with whatever is in my fridge." -Emma
"I've got Smorgasbowl ingredients in various stages of prep right now! This has become a great, easy way to feed multiple people while giving everyone options. "-Katy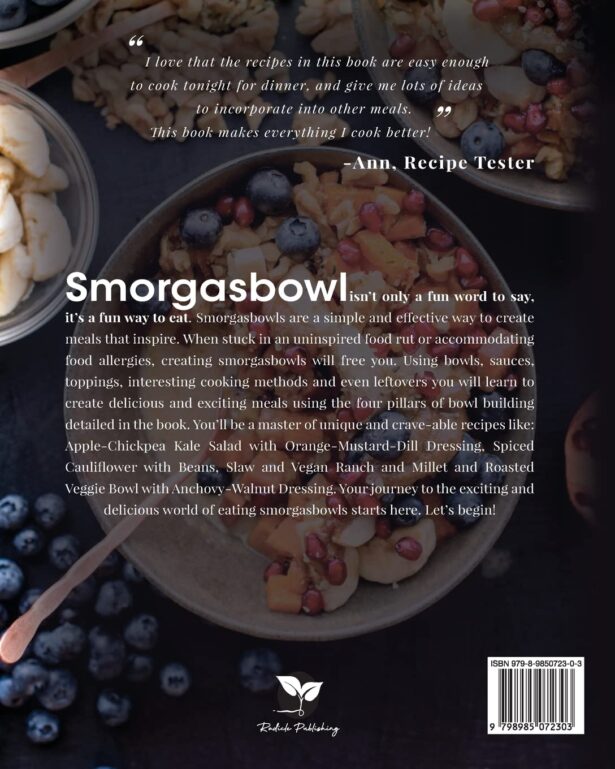 Felix Unbound Paperback by Cathy Gunn
See more & buy @ :- https://www.amazon.co.uk/Felix-Unbound-Cathy-Gunn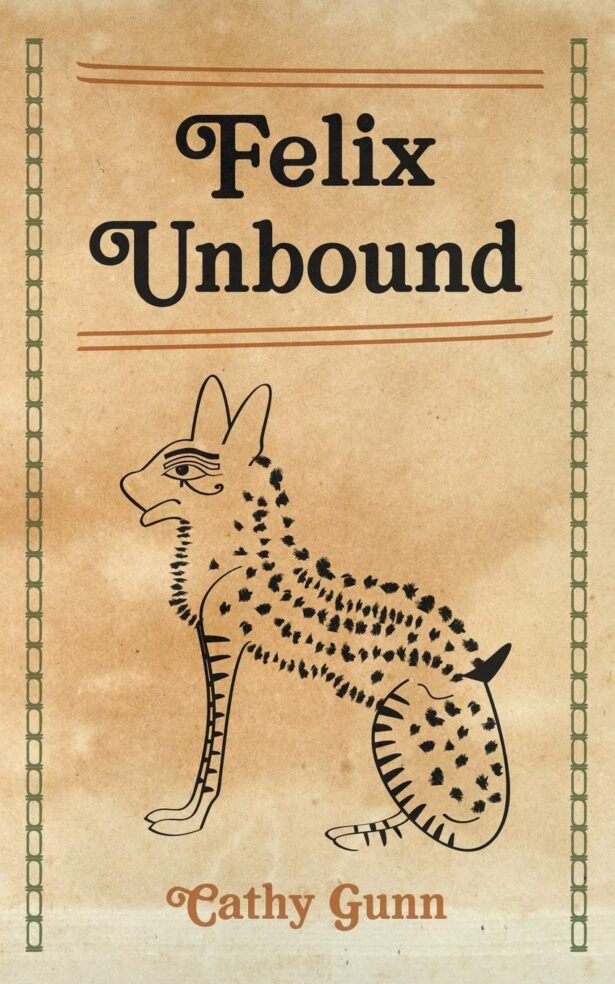 Did you ever wonder what might happen if your cat turned human? When feisty Tiffany loses her temper with boyfriend Anthony, and accidentally topples a set of inherited Egyptian figurines, ancient forces take their mischievous revenge…and grant her careless wish that men were more like her tabby cat Felix.
It's fun at first, as Tiffany and Felix gleefully launch him into her social circle, but it soon becomes clear that charismatic Felix spells trouble. As he wins lightning-fast success as a talented artist, Tiffany and her friends' relationships begin to flex and recalibrate – not always for the better.
There's something more afoot here; and Tiffany realises that whatever's got into her cat and his art, has appeared before in her curious family.
Suspicious elders, Ozzy and Iris, circle as 'Felix' and his artworks peak and spiral into trouble. Tiffany meets a promising new love and, in this tightly-woven dark comedy of manners, develops a conscience about some – but not all – of Felix's effects on her friends' lives. Torn between helping fast-deteriorating Felix evade Ozzy and Iris's sinister grasp, or just washing her hands of him, she finally chooses. But none see coming the bizarre opportunity seized by fading but predatory and cunning Felix.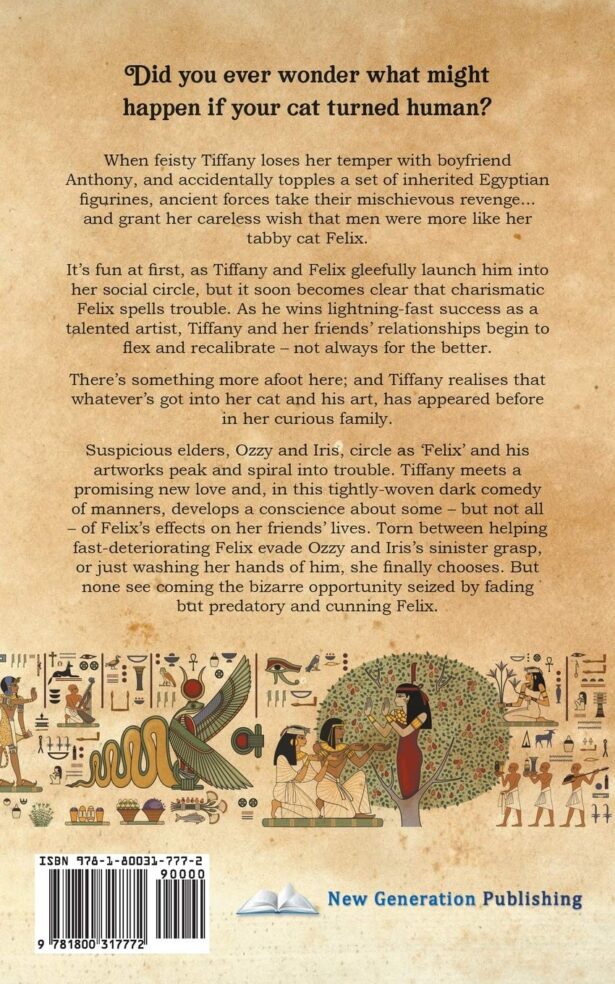 Thoughtful gift ideas under £10:
Photo Snow Globe – from £6.99.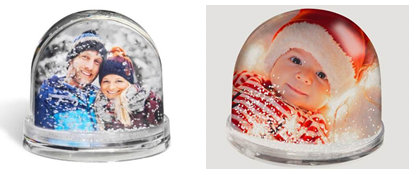 A gift that is perfectly festive and makes an ideal stocking filler. The Photo Snow Globe can be personalised with a photo and text of choice and comes complete with artificial snowflakes.
Photo calendars – from £3.49
For a gift that they can appreciate all year round, a personalised photo calendar is the perfect choice. With every month, they'll be reminded of a happy memory that will help add personality to their workspace or keep a busy home life organised. Choose the size and style that will suit them, from kitchen calendars to A5 calendars and year planners.
Square Photo Book – from £9.99
This photobook has a fresh, modern look that's ideal for displaying your best images as well as landscape and portrait photographs, making it the perfect choice for creating a unique travel album or memory book. Compile their favourite memories – whether it's from a family holiday, wedding or fun weekend away. They'll be blown away when they get to look back at their cherished memories.
Photo Mugs – from £7.99.
This thoughtful gift will remind them of a treasured memory with every brew! Choose a photo, drawing or text of your choice that is sure to put a smile on their face each morning. This is the perfect secret Santa gift for a colleague or a unique present for a loved one.
Small Photo Book – from £5.99.
A small photobook is the perfect way to celebrate special memories you share together. Whether it's a memorable holiday or an important milestone, create a quick album of your favourite snaps for a perfect stocking filler they'll be able to cherish forever.
Jigsaws – from £9.99
This gift is sure to provide plenty of entertainment over the festive period – for both kids and adults! Create a unique original Ravensburger jigsaw puzzle that features a photo of your choice. Choose from a portrait of a beloved pet, a group family photo or a piece of artwork by the kids.
Unique gifts under £20:
Large Landscape Photo Book – from £19.99
The perfect size for any occasion and all sorts of stories, it's easy to see why this photobook is a best seller. With every page they'll be filled with joy as they get to look back at their favourite memories. This large photo book would make the perfect gift to display wedding photos, travel memories or as a family photo album.
Classic Canvas Prints – from £12.99.
A beautiful gift for a loved one to display a treasured memory in their home. This gift is something that they can appreciate all year round and will brighten up any room in the house.
Phone cases – from £14.99
If you're shopping for someone who always has their phone in their hand, a personalised photo phone case is the perfect gift! Add their favourite family photo, an image of a well-loved pet or something that will make them smile.
hexxas wall art – from £9.99
CEWE hexagonal wall tiles provide a unique gift that allows them to create a showstopping display in their home. The magnetic hanging system means they can reposition their pictures and rearrange the display whenever they fancy – the possibilities are endless! This stylish statement piece will add a personal touch to any room in their home.
Gifts under £30:
Wood Prints – from £24.99.
If the person you're buying for has a rustic décor theme in their home, this is the perfect gift for them. A beautifully unique piece of wall art that captures a treasured memory and can be admired for the years to come.
Shakesphere have revolutionised the protein shaker bottle by eradicating the need for mixing accessories. The patented capsule shape with a centrifugal force blends mixtures in a flash.
It is well loved amongst fitness enthusiasts and has been named "Best Shape Shaker" by Amazon and "Best Protein Shaker" by Men's Health.
Festive Extravaganza Makes a Welcome Return
It may be July but we're planning ahead for Christmas!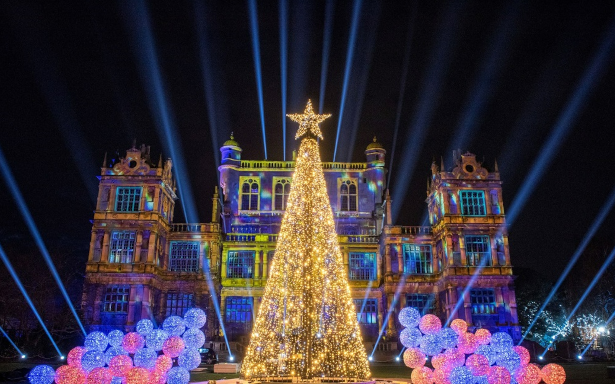 After a second successful year, tickets for the incredibly popular Christmas at Wollaton festive lights experience in Nottingham are on sale!
Now in its third year, after two sell-out events, this December Wollaton Hall & Deer Park will again host a breath-taking Christmas lights trail, as the formal gardens are transformed once more as night falls.
A major attraction for festive visitors, Christmas at Wollaton Hall 21 was attended by 100, 000 people, who travelled from across the region and beyond to marvel at the wonderous displays of lights and lasers.
The stunning show, which could be seen from miles around, were specially designed to complement the natural landscape and architecture of the gothic Hall and Gardens.
After its premier in 2020, Christmas at Wollaton has got better and better every year, and last time included a new Christmas market and open-air terrace serving festive food and drink. More additions for the 2022 event are soon to be revealed.
This Christmas, from 2 December, visitors will be able to enjoy the breath-taking outdoor light installation. Wollaton Hall & Deer Park which is run by Nottingham City Council is working in partnership with award winning event team Kilimanjaro to deliver the event. The whole attraction is outdoors with a lovely festive feast of light for all the family.
Over 90 per cent of those who attended in 2021 said they'd make a return visit, so tickets are expected to sell-out fast.
A spokesperson commented "We're excited for another spectacular Christmas event and want to thank everyone who has visited Christmas at Wollaton so far, for supporting our event."
Visitors loved previous events, commenting "Even more magical than last year. I think it's one of those that will grow and grow and become an unmissable tradition." "It was a magical experience for our family. The lights are amazing, every part of the trail was stunning and unique. The music around the trail is beautiful and goes with each section. All the staff on the trail are very welcoming. We loved the added toasted marshmallows and the Christmas Market too. Amazing experience for us all."
…."We thoroughly enjoyed our evening at Wollaton lights this evening. It was the most magical experience. Our boys absolutely loved walking around the trail, in particular the finale lights on the house with the little mouse and all the woodland animal lights and deer at the beginning."
In this exciting and unique seasonal spectacle, children and adults of all ages will again be captivated by another brand new, dazzling multi-sensory experience of light and sound. A seasonal classic with a contemporary twist.
Christmas at Wollaton will have pre-bookable slots staggered every 30 minutes. Christmas at Wollaton will run from Friday 2nd December 2022 until Sunday 1st January 2023 (and will be closed on 5th and 25th December).
Tickets are priced from *£21.45 for an adult and *£15.40 for children *Including booking fee. Nottingham residents discount available on selected time slots. For full ticket details visit. www.christmasatwollaton.org
For more information, please visit www.christmasatwollaton.org
Twitter and Instagram – @wollatonlights
Facebook @wollatonhall
Compass Box has a range of whiskies suitable for all sorts of whisky drinkers.
Give the gift of whisky this Christmas with award-winning whisky from Compass Box.
The Spice Tree Gift Set has been created especially for Christmas to give a little bit extra this year. The set contains a full-sized bottle of the award winning blended malt whisky alongside two bespoke rocks glasses etched with the iconic oak tree emblem from the label. This set is ideal for gifting during the holiday season to treat a whisky aficionado. Stocks are limited RRP £60 TBC.
Mini Gift packs are perfect for stocking fillers or for gift for those who are new to whisky or want to try something different and new. The Malt Whisky Collection and The Blenders Collection both hold mini samples for £20 each.
🎄 Making memories this Christmas – a gift to rival all gifts, from Aura Frames 🎄
Introducing you to Aura Frames – a new kind of connected picture frame that displays photos and videos using the Aura app. Invite loved ones to share from anywhere.
Rather than keeping photos locked up in our phones, Aura Frames put them on display. Aura's WiFi connected frames are easy to set-up, share photos and videos in the app from anywhere, invite loved ones to add memories, and add thousands of photos with unlimited cloud storage without fees or subscriptions.
The Aura Mason (£189) is the perfect gift for that someone special – your mum, grandpa, boyfriend, best friend – preload it with a selection of your most-loved memories, include a personalised message and watch their face light up!
Aura recently launched an in-app photo scanner, allowing even your oldest, printed memories to be scanned and uploaded to your frame in minutes.
Aura Mason features:
• 9" Full HD 1600×1200 screen with best-in-class image quality
• Rotate to display in either Landscape or Portrait
• Premium free-standing frame, designed to resemble a single piece of carved stone. Available in White Quartz and Graphite.
•
• Effortless photo and video uploading from anywhere with the Aura app on iOS and Android
COCO-MATBIKE.UK – Stylish wooden bikes and e-bikes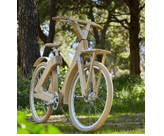 COCO-MATBIKE.UK's iconic, sustainable hand-crafted wooden bikes and e-bikes are lovingly handcrafted in Greece using sustainable wood (plantation-grown American ash to be precise), which has been sourced from certified renewable forests. Each adult ash tree provides enough wood to make 50 beautiful bikes and a tree is planted for every adult bike sold. The bikes are also CO2 negative and carry a minimal design, lending themselves to offering nature's imprint on an urban landscape.
COCO-MATBIKE.UK's bikes have an ergonomic design and are made from premium parts to ensure effortless cycling allowing for a smooth rise across all road surfaces – wherever your travels take you.
Available for purchase online at www.coco-matbike.uk and prices start from £1,990.
Nucleum USB-C Hub – www.kingston.com/unitedkingdom/en/memory-card-readers/nucleum-usb-type-c-hub#atc
Price: £43.19
• A gift for the creative multitasker: simultaneously power-up your Apple® MacBook, connect to a USB Flash drive and charge an iPhone at the same time.
• Seven ports from one USB-C connection: USB-C, HDMI, (x2) USB-A, SD, microSD
• Compact size and built-in cable
• Perfect for connecting to a larger monitor if you need to offload footage from the latest photo shoot.
Meural WiFi Photo Frame – www.netgear.com/uk/home/digital-art-canvas/photoframe/
Price £340.00
• Gift your loved ones the Meural WiFi Photo Frame so they can relive their favourite memories and experience new family moments.
• Beautiful Display—Crystal-clear 15.6″ Full HD 1920 X 1080 pixel resolution.
• Instantly display your best photos and videos with the Meural App from anywhere, at anytime.
NETGEAR Nighthawk Pro Gaming XR1000 – store.netgear.co.uk/product/xr1000-100eus
Price £349.99
• The ideal gift for the gamers who like to celebrate with their friends without lag or WiFi interruptions.
• Tri-Core 1.5GHz Processor— Faster and powerful processor supports more devices for better VR gaming, 4K streaming, surfing and more while boosting your wireless, wired, and USB performance.
• Powered by DUMAOS 3.0— Optimise your gaming experience with reduced ping rates up to 93%†.
• Bandwidth Allocation (QoS)—Prioritise gaming devices and allocate bandwidth per device or application.
Orbi RBKE963 – store.netgear.co.uk/product/rbke963-100eus
Price £1,499.99
• A gift for all the family this Christmas. With the latest WiFi 6E technology, this mesh system will cover your whole home up to 7,500 sq. ft. and up to 200 devices at the same time with consistently fast WiFi to every device in every room, eliminating any issues whilst watching Netflix or web browsing in rooms far from your original router.
• Quad-band performance with a dedicated backhaul connecting the Orbi router and satellites to ensure your ISP internet speeds are maximised and delivered throughout your home
• Easy set up in minutes with the Orbi App
Orbi NBK752 – store.netgear.co.uk/product/nbk752-100eus
Price £1099.99
• Families might all be different, but we know all tech lovers would adore the Orbi NBK752 mesh system as a gift!
• The mesh system with a 5G failover – ensure you're connected all the time with a backup 5G sim slot keeping you up and running any time your ISP connection is lost. Alternatively, if your 5G plan is giving you better speeds than your local ISPs are offering, you can use the NBK752 mesh system.
• Works with all major service providers. Please check with preferred carrier on data plan details and limitations. (Sim card not included)
• Provides WiFi coverage up to 4,000 sq. ft. and for up to 40 devices. Extend coverage up to 2,000 sq. ft. with each additional satellite (sold separately)
Kingston XS2000 Portable SSD – www.kingston.com/unitedkingdom/en/ssd/xs2000-portable-usb-c-solid-state-drive
Price £98 – £729
• The perfect gift for a tech-savvy traveller who takes endless photos and videos to share with their loved ones. Protect and store those memories ready for sharing with the XS2000 which delivers an astoundingly fast performance with excellent capacity, all whilst be pocket-sized for portability.
• USB 3.2 Gen2x2 performance up to 2000MB/s read/write
• 500GB – 4TB capacities
• Tested to be water resistant, dust resistant and shockproof with an included rubber sleeve
Netatmo Smart Indoor Air Quality Monitor – shop.netatmo.com/en-gb/aircare/home-coach/homecoach
Price £109.99
• Gift a loved one who really cares about their home and health the Netatmo Smart Indoor Air Quality Monitor.
• Ensure a personalised home environment as the device monitors humidity, air quality, noise and temperature to ensure you all are up to your standards.
• Connect several Smart Indoor Air Quality Monitor devices to monitor data from all your rooms in one App.
• Easy to use – With just one tap on the top of the device, the Air Quality Monitor lights up to and immediately gives an insight into the health of a home.
Made from recycled polyester with 100% FSC accredited packaging, Bottlesoc is agreat pressie to have this Christmas. Retailing from around £14.99 including free personalisation, Bottlesoc also comes with a fully adjustable strap to wear over your shoulder or across your body. Now you can take your water on the go in style.
Bottlesoc bottle sleeves
Stay hydrated at school with your own water bottle sleeve from Bottlesoc.
Made from recycled polyester, Bottlesoc's brilliant design idea for water bottles is a runaway success! It can be fully personalised as corporate gifts or with your name on it. The adjustable strap allows you to carry it over your arm, shoulder or across your body. Don't get your bottle mixed up with someone else again!
°Washable
°Stretchable
°Reusable
°Fits most 500ml bottles
See more @ :- https://www.bottlesoc.com/shop
Price: £14.99
Roses pattern Bottlesoc sleeve for water bottles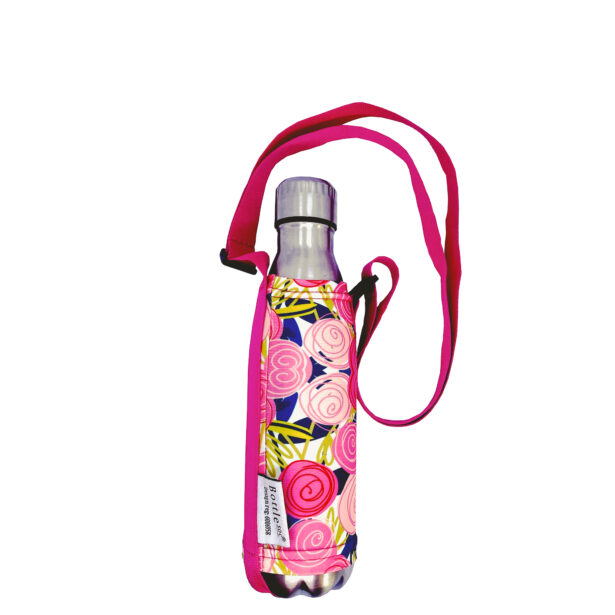 Made from recycled polyester, Bottlesoc's brilliant design idea for water bottles is a runaway success! It can be fully
personalised as corporate gifts or with your name on it. The adjustable strap allows you to carry it over your arm, shoulder or across your body. Don't get your bottle mixed up with someone else again!
Made from recycled polyester and recycled packaging board.
Pink Roses Bottlesoc sleeve in packaging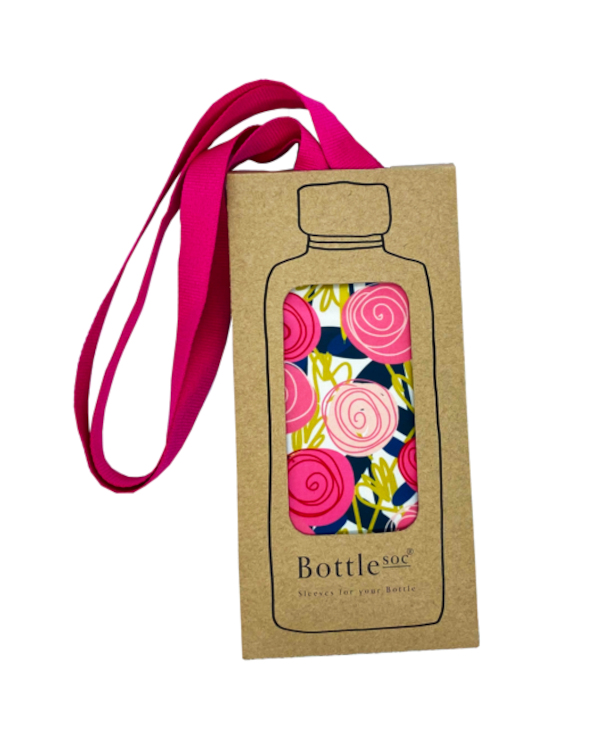 Made from recycled polyester, Bottlesoc's brilliant design idea for water bottles is a runaway success! It can be fully personalised as corporate gifts or with your name on it. The adjustable strap allows you to carry it over your arm, shoulder or across your body. Don't get your bottle mixed up with someone else again!
Made from recycled polyester and recycled packaging board.
White Bottlesoc sleeve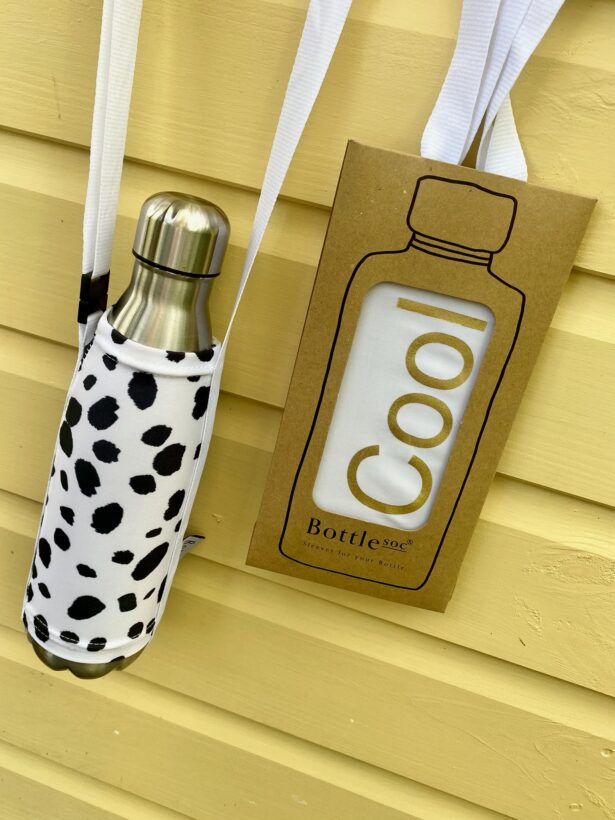 Made from recycled polyester, Bottlesoc's brilliant design idea for water bottles is a runaway success! It can be fully personalised as corporate gifts or with your name on it. The adjustable strap allows you to carry it over your arm, shoulder or across your body. Don't get your bottle mixed up with someone else again!
Made from recycled polyester and recycled packaging board.
Ethos CBD…
Ireland's leading CBD & Hemp brand, with beautifully curated Gift Boxes for Christmas. Their wonderful Repair CBD Balm would be ideal for your stocking stuffers and healing rejuvenatring gifts baskets this Christmas as it helps with recovery from injury or workouts by reducing inflammation and promoting circulation.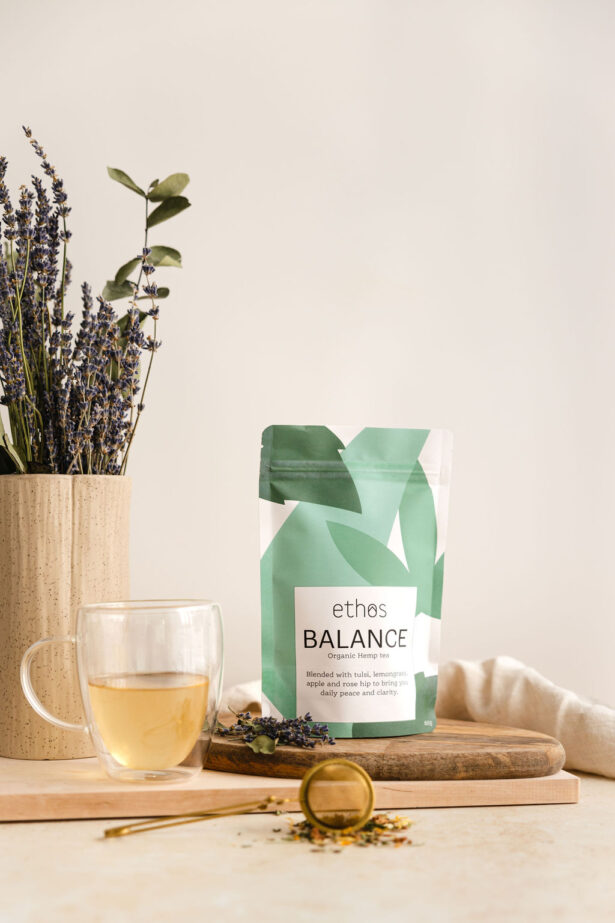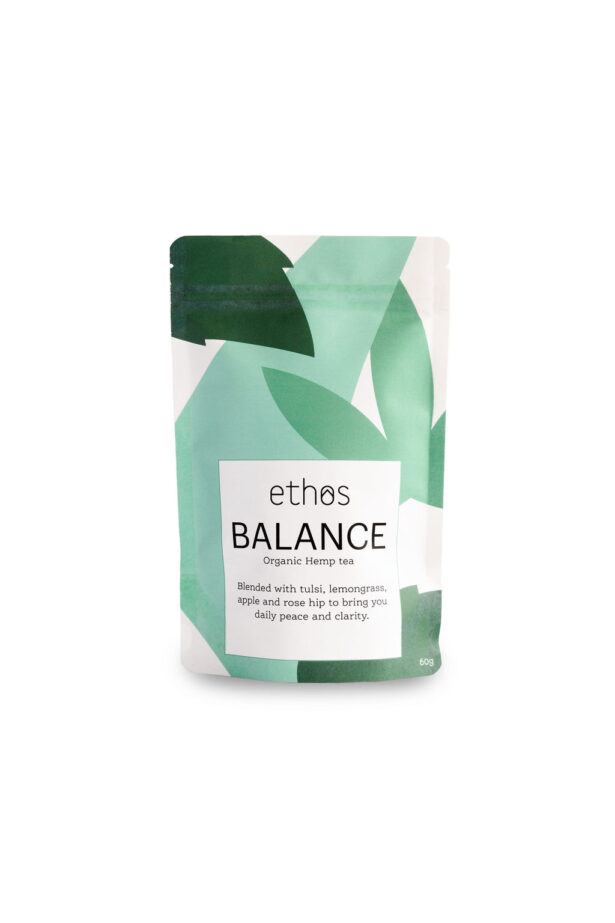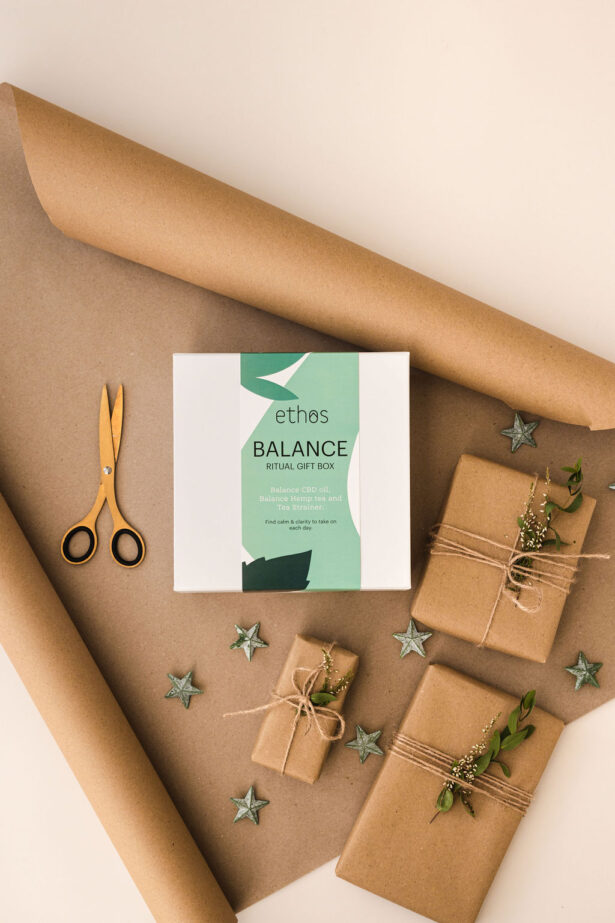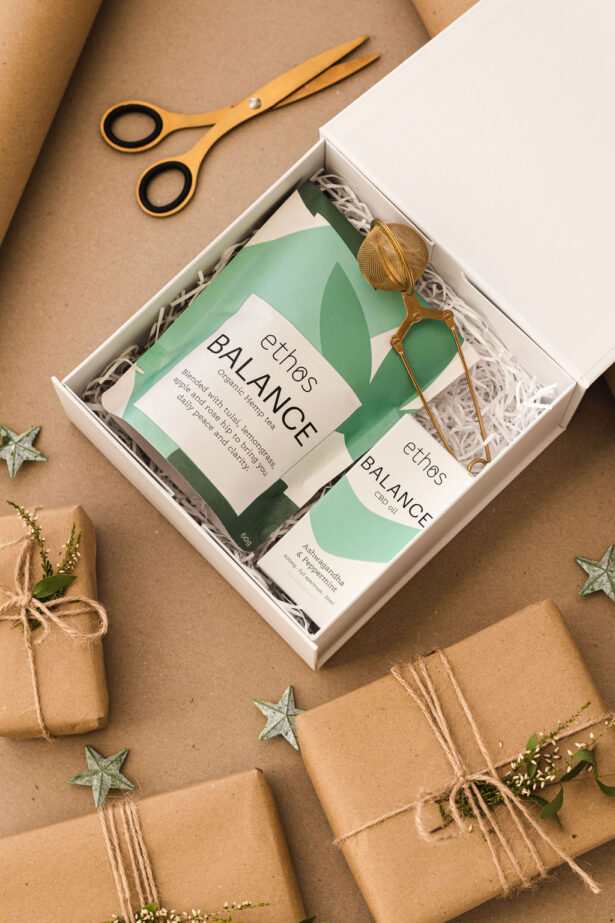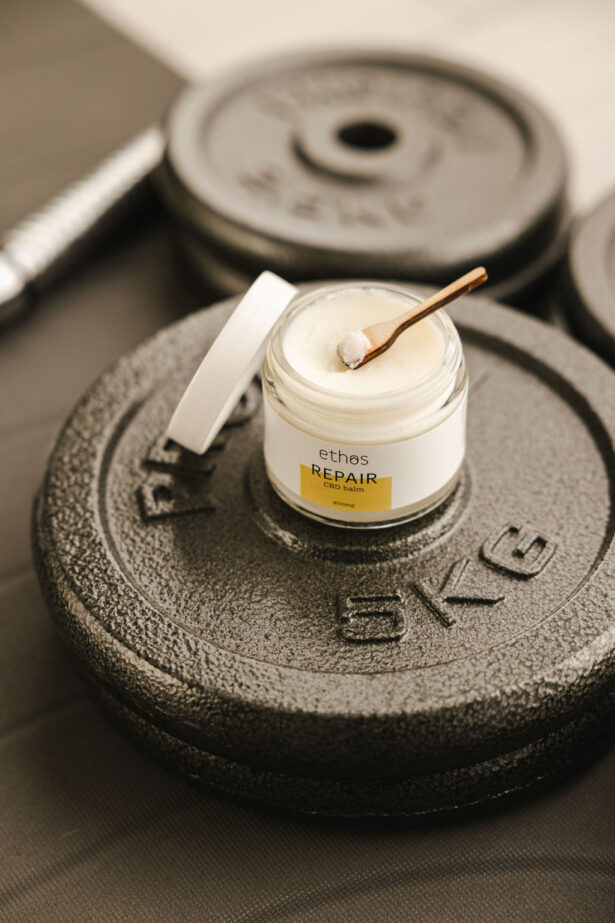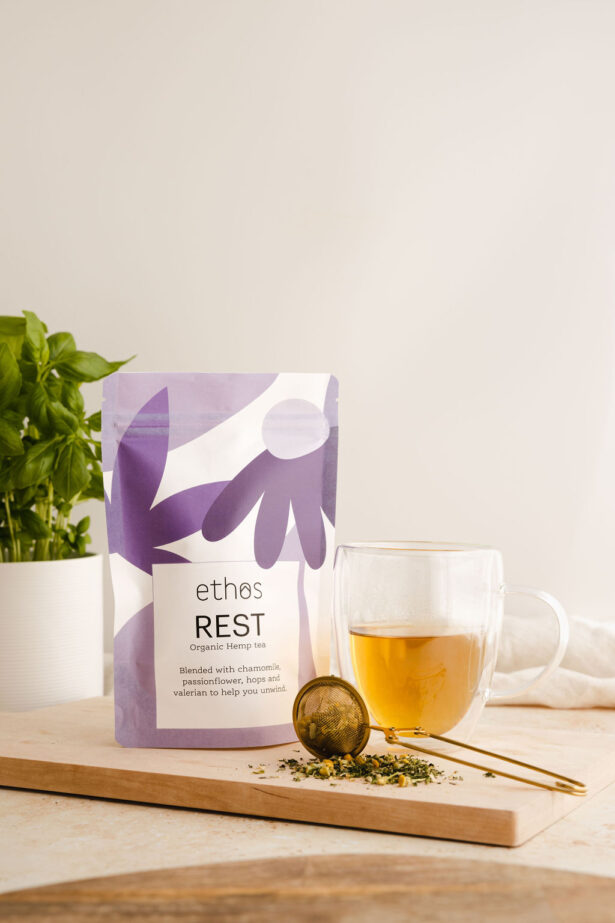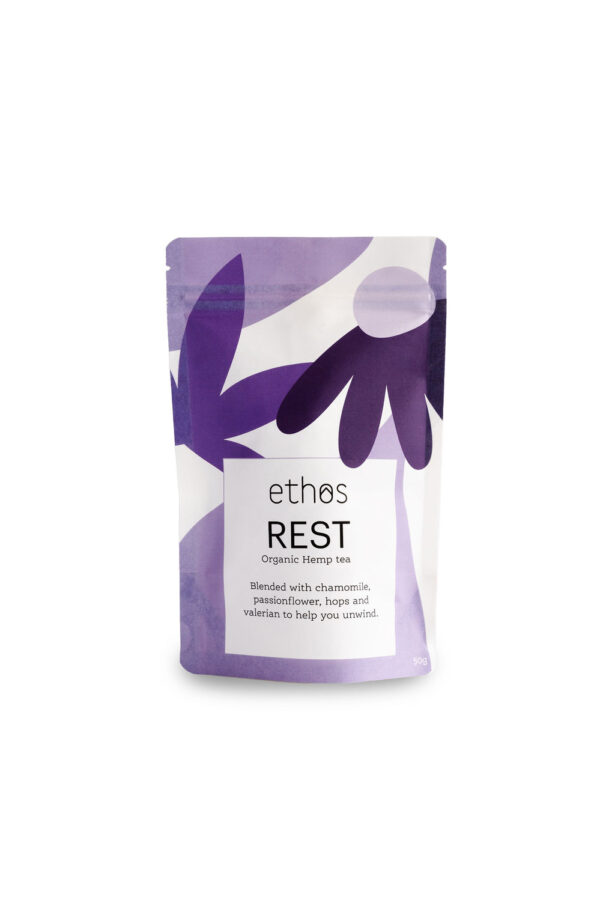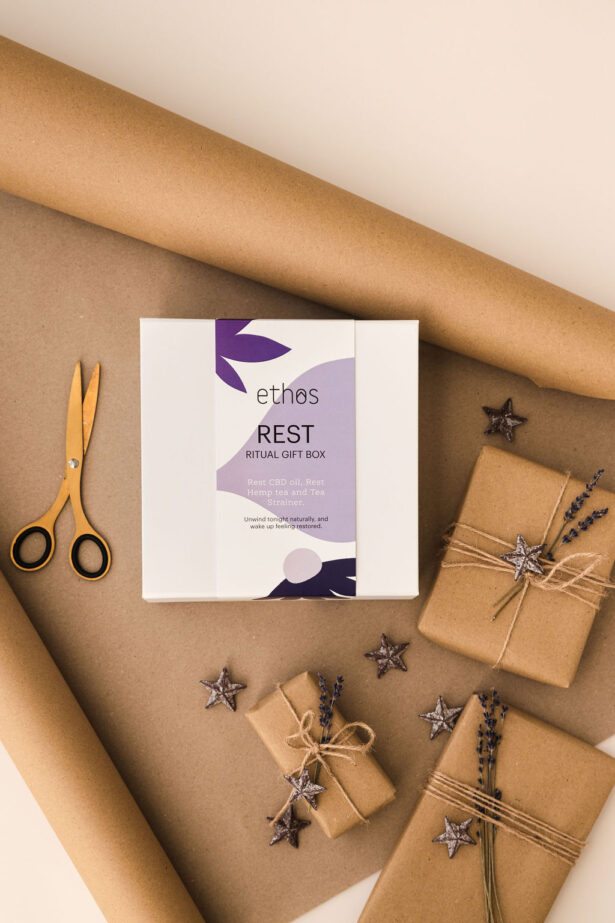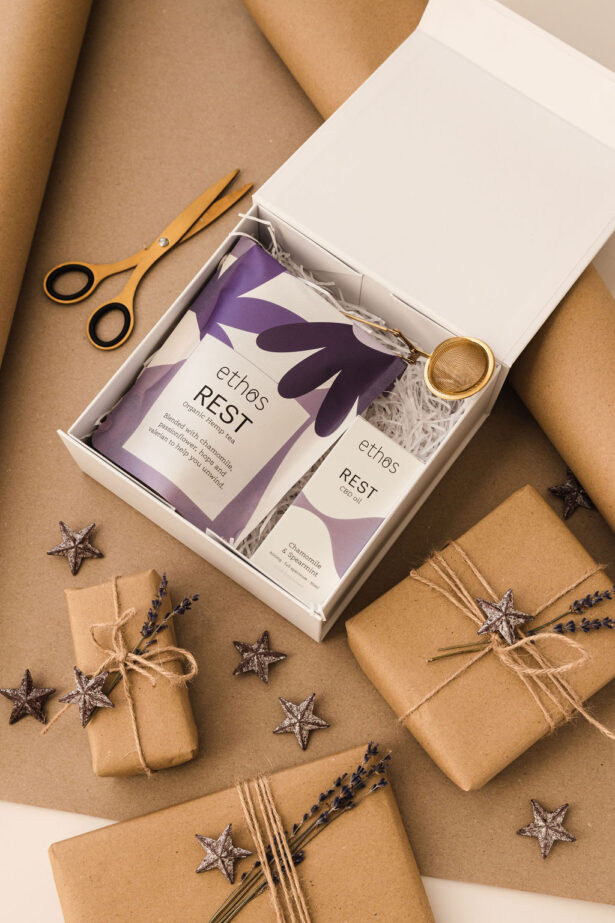 Christmas in August Gift Ideas!
By Modiehi Masheane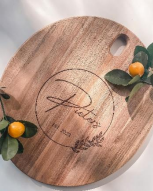 Gifting has never been an easy task to do, but hopefully, with this list of ten (10) South African
brands that provide special gift ideas, we can help you get the correct gift for your loved one(s).
1. Personalised Gifting
Epifany Personalised Gifting (@epifany_personalised_gifting) is a Christian, Pretoria based company that specialises in timeless, unique and personalised gifts that include Pinterest Photo Light, Key Chains, Acacia wood cutting boards, jewellery stands, leather bags and many more. Their gifts are made per order and have a delivery turnover period of five (5) days.
Epifany Personalised Gifting is your one-way stop for any personalised gift that you would like to gift your special person.
2. Music Plaque or Keychain
We all have a favourite song that we share with someone special in our life, so a Spotify or Apple music plaque or keychain is the perfect gift to remind someone of their favourite jam that they share with you. Ilysm (@ilysm_za) is the perfect stop for all your custom plaques and keychains. Located in Pretoria, Ilysm has a turnover period of nine (9) to twelve (12) days with the option of nationwide delivery to your front doorstep or a collection is also available.
3. Home Fragrances
Self-care Sundays should be added to everyone's weekly routine, and Yeu's Handmade (@yeus_handmade) candles and fragrances are one of the best ways to start kick your Self-care routine. A soy candle or reed diffuser is a wonderful home gift that allows one to calm down after a long day with the fragrant elegant smell or to add to your meditation routine. Yeu's is based in Sandton and is an ecoconscious and sustainability-driven lifestyle brand that has a delivery turnover period of three (3) to five (5) days.
4. Skincare Products
To continue one's Self-care Sunday, a skincare routine is needed to uplift the skin for the coming week ahead. Marble & Pop (@marbleandpop_sa) specializes in quality handcrafted skincare products that are natural and non-toxic that are guaranteed for an effective glow to any skin type. Based in Durban, Marble & Pop provide its consumers with body oils, body butter, body wash, shower gels, facial masks and many more products, with a turnover delivery period of one (1) to two (2) days.
5. Vancoke Brand
South African rock band and solo Afrikaans singer Francois Van Coke has a luxury clothing, merchandise and accessory brand named Vancoke's (@vancokes) that should be on one's gift list. The store has sunglasses, reusable coffee tins, wrist watches, and Francois's merchandise that are all suitable for a unisex audience with a delivery turnover period of one (1) to fourteen (14) days.
6. LN Watches
There's nothing that says South Africa like the band designs of LN Watches (@lnwatches). A South African company that specialises in watches, LN Watches distinguishes themselves by making their bands out of beads that have Nguni tribe colours and patterns, and each pattern and the colours that it represents tell a story, like the colour red symbolizes intense love, while yellow symbolizes wealth and many other
colours have their meanings, symbols and representation.
Fragrance
The way you smell doesn't only boost one's confidence, but it gets heads turning and people staring when the fragrant smell is one to remember. House of Gozdawa (@houseofgozdawa) is a Cape Town based company
that specializes in natural unisex colognes and perfumes that are bold and inspired by the African continent. But if you would like to customize the gift a bit more, you could get a custom fragrance that speaks to only you and the lucky person receiving the gift.
7. Clothing
Streetwear won't be going out of fashion anytime soon, so gift a fashion lover with a piece from Blank Collection
(@blank_collection). Blank Collection innovates the streetwear scene with its unique and recognisable unisex collection of pieces that are comfortable and make an everlasting statement when worn. From cargo pants, hoodies, bikinis, dresses, shorts and many more items, Blank Collection delivers on quality and patterns.
8. Bags
An East London born brand, Vetor (@vetor_sa) specializes in a variety of leather bags, wallets, sunglass cases, card holders and backpacks. A sentimental gift goes a long way
when it is locally made, as precision to detail and quality is what Vetor stands by. All orders made by Vetor may also be customised to your specifications if you want to add more of
a personal touch to the laptop bag, crossbody bag, toiletry bag or any of their items listed.
9. Captured Memories
Pictures last forever and Gqeberha based studio, Signature Film and Photography (@signaturefilmandphoto) make the experience worthwhile while capturing your precious moments. The couple photography duo specialises in wedding, occasions, corporate and studio shoots and supply their clients with a variety of packages that include digital images, photobook, trailer video, highlight video and an online gallery. Signature Film and Photography amazingly capture your memories and take clients across the country.
Here are some gift ideas for you from British retailing brand Lime Tree London.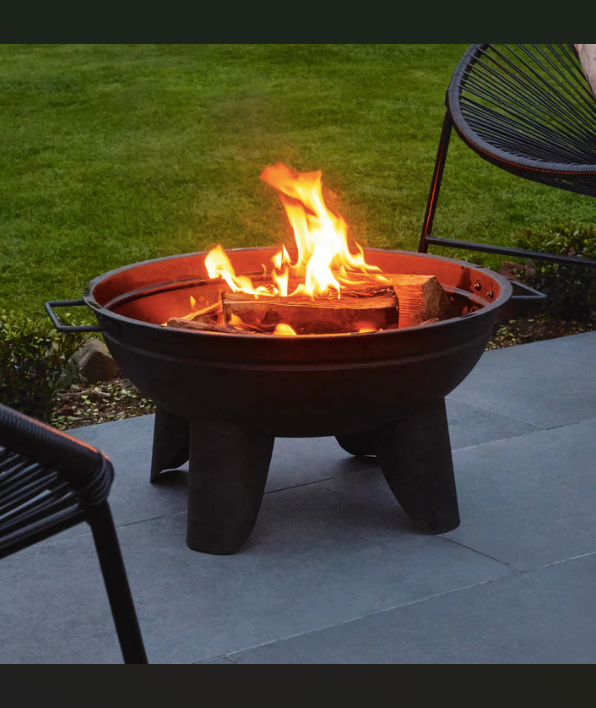 1. Outdoor fire pit priced at £135 – Round black power coated metal fire pit with prong. "Add this stylish fire pit to your garden this summer and enjoy long warmer evenings with friends and family outdoors. Its generous size allows plenty of room for logs and kindle to be added to build a roaring fire to gather round. It also comes with the metal fork as shown. Dimensions: 57cm wide x 31cm tall."
2. Personalised children's pull-along storage cart priced at £63 – Wooden pull along toy storage box cart with cute polar bear face and option to personalise with a name of your choice. "This lovely wooden toy box comes in wheels so doubles up as a toy box and fun pull along cart. Easily movable by little ones so they can independently bring toys into living areas and hopefully tidy them up afterwards too! Made from top quality plywood. Dimensions: 53cm x 34cm x 5cm"
3. Personalised apron £24.50 – Stylish adult apron which can be personalised with an embroidered name or short phrase of your choice. "100% cotton apron in a lovely blue and white stripe canvas fabric. The apron comes in a cotton bag and makes great gifts for Fathers Day, Easter, Birthdays or Christmas. It can also be personalised with an embroidered name or short phrase. 100% Cotton. Machine washable. Adult apron one size. Childs apron available to buy separately."
4. Personalised child's towel £29 – Large luxury super soft hooded baby bath towel. Hooded baby towel with a cute appliqué bunny face and adorable floppy ears. The towel is made from super soft hydro cotton and is easily machine washable and tumble dry friendly too. This towel makes a perfect gift for a new born baby or first birthday or Christmas present and can have the name of your little one embroidered onto the ear for no extra charge. Suitable from birth to age 4 year. Dimensions: 100cm x 70cm.
5. Christmas stockings – £28.50 High quality hessian and stripe sack with personalised name of your choice. "This beautiful sack is made from high quality hessian jute fabric with decorative pink stripe trim at the top and fully lined. The sack comes with a beautiful pink stag print and black stamp detailed print to which a name can be added to make the sack truly personal. Start a family tradition by having sacks for al
Healthier Comfort Food: From the makers of the iconic Dairy Book of Home Cookery, this book is packed with fantastic feel-good recipes with fewer calories by Emily Davenport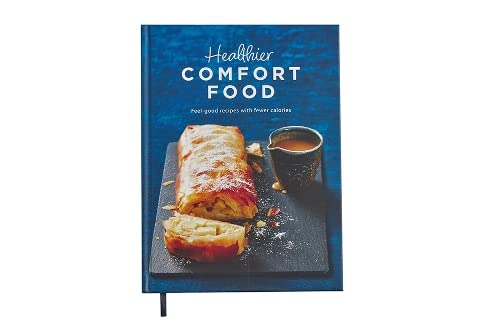 Comfort food is tantalising, mouth-watering dishes that warm you up and feed your soul. It's meltingly tender casseroles, flavourful take-aways, fish and chips, moreish cakes, sticky puddings and more. Healthy eating doesn't have to mean uninspiring meals, mediocre taste and going hungry. Good nutritious food can be (and is in this book) comforting, filling and delicious too. With helpful hints on eating healthily and chapters on hearty lunches, homemade take-aways, comforting mains, indulgent desserts and treats, this cookbook is a must-have for every kitchen!
See more & buy @ :- https://www.amazon.co.uk/Healthier-Comfort-Food-fantastic-feel-good
Divine Chocolate's delicious festive range which promises to fight exploitation within the cocoa industry. From creamy hot chocolate to joyful advent calendars, Divine's range has something for everyone.
The best thing about choosing Divine is that you're supporting a brand that is having a positive impact on the world. Divine is the highest-rated chocolate B Corp brand (they have a B Corp score of 130.4 which puts them 5 points above Tony's), and all their range is palm oil free, Fairtrade and made with natural ingredients.
Change is here, and it tastes fantastic. Divine Chocolate, the only Fairtrade chocolate company to be co-owned by cocoa farmers, is excited to unveil their scrumptious Christmas range which promises to help fight exploitation within the cocoa industry.
Christmas is a time for seeing family and friends, a time of celebration, and all importantly – a time to eat and share chocolate. But sadly, and all too often – the delicious chocolate we enjoy exploits farmers and sees them taking home as little as $1 per day – well below the poverty line. Divine Chocolate isn't going to stand for this. The Brand has started a chocolate revolution to fight exploitation within the cocoa industry – by asking fans to buy more bars, and they are determined to improve the lives of farmers & their families.
Joining Divine's chocolate revolution has never tasted and felt so good – because every bar of Divine Chocolate purchased has a positive impact on farmers' lives. Kuapa Kokoo is the farmer cooperative in Ghana who grow the quality cocoa that makes Divine Chocolate so delicious, and they also own a stake in the company. This means that the 100,000 farmers who nurture and grow the delicious cocoa, are the ones who directly benefit when you buy a bar.
Farmer exploitation, and the poverty it creates is the root cause of many big issues within the cocoa sector, ranging from child labour and gender inequality to deforestation – the status quo simply cannot continue. Divine's chocolate revolution has started and it's here to stay! Your small choices create big changes: by buying a bar of Divine chocolate you're supporting a brand that is helping end exploitation by redistributing wealth to farmers through multiple income streams and ensuring they have a voice and a say in their future.
How does buying a bar make a difference?:
– Kuapa Kokoo has a 40% board representation at Divine – thus they have a significant influence on the strategic decisions of the business and importantly farmers aren't invisible – they have a say in their future – a major step towards revolution in the industry
– Kuapa Kokoo farmers receive a share of the distributable profits they help to create, giving them more to invest in their families, farms and communities
– Divine invests yearly in producer support and development programmes that are farmer led and developed, ensuring that they address key challenges that farmers face such as women's literacy and ensuring fair labour practices
– Farmers are guaranteed a Fairtrade price, and a Fairtrade premium for their cocoa.
Choosing your weapon to fight exploitation this Christmas has never been so easy, because Divine's festive range has something for everyone. Included in the tasty line-up we have:
Luxury Vegan Advent (RRP: £5)
Available: Traidcraft, Waitrose, Divine Online, Ocado, Oxfam and Wholefoods
Divine's vegan friendly, smooth Dark Chocolate Advent Calendar brings a touch of class to the proceedings, thanks to its elegant design and the irresistibly delicious 70% dark chocolate hearts it has hiding behind each door.
Milk Chocolate Advent (RRP £5)
Available: Ocado, Divine Online, Traidcraft, Oxfam and Wholefoods
Divine's Fairtrade Milk Chocolate Advent Calendar is the gift that keeps giving. Not only do you get a delicious milk chocolate heart each day, but this advent calendar is cleverly designed so that once it's finished, you can reuse it to make your very own Christmas decoration.
NEW Chunky Chocolate Gift Set (RRP: £10)
Available: Oxfam and Divine Online
This gift set is a chocolate lover's dream. 6 delicious chunky bars all packed into an elegant and beautifully designed gifting box, making it the perfect gift for any occasion. Melt-in-the-mouth delicious, there are 6 flavours to choose from which promise to delight with every bite:
– Milk chocolate infused with real orange oil – creating a perfectly smooth & zesty combination
– Creamy cappuccino that combines a smooth milk chocolate layer underneath, with a delicious white chocolate layer on top
– Milk chocolate with crunchy caramel chunks and a hint of sea salt
– Silky smooth white chocolate
– Exceptionally rich and creamy milk chocolate
– Rich, 70% dark chocolate that unfolds a perfectly balanced bittersweet chocolate taste
Thins (RRP £4)
Available: Divine Online, Wholefoods, Oxfam, Traidcraft and Ocado
Launching again this Christmas, Divine will also be introducing their Smooth Dark Chocolate Orange Thins alongside our popular Ginger and Mint Thins. Vegan friendly, these Thins are the perfect after-dinner treat, as well as an ideal stocking filler.
Limited Edition Salted Caramel Hot Chocolate (RRP: £4)
Available: Divine online, Wholefoods, Oxfam & Traidcraft
Did someone say barista-style Salted Caramel Hot Chocolate? Both thick and irresistibly luxurious, Divine's Salted Caramel Hot Chocolate joins the equally delicious Winter Spiced Hot Chocolate already included in their range. Just add milk or your favourite milk alternative to create the perfect cup of cosy goodness. Vegan friendly, this hot chocolate is swirling with creamy caramel and sprinkled with a touch of delicious sea salt.
Limited Edition Winter Spiced Hot Chocolate (RRP £4)
Available: Traidcraft, Wholefoods, Oxfam and Divine Online
Included in the tantalising tasty festive line-up is their vegan Winter Warming Spiced Hot Chocolate. This hot chocolate is a wonderful blend of ginger and cinnamon and feels like Christmas in a cup! Just like the Salted Caramel Hot Chocolate, just add milk or your favourite milk alternative to create a delicious hot chocolate.
Milk or Dark Chocolate Coins (RRP £2.20)
Available at Wholefoods, Social Supermarket, Traidcraft, Waterstones, Divine Online, Ocado, Oxfam. Lakeland (dark only)
A Christmas stocking isn't complete without Divine's signature shiny coins. Choose between their irresistibly smooth milk chocolate gold coins or their vegan friendly, dark chocolate coins wrapped in seasonal red and green foils. Caring for the environment is top of Divine's agenda, so this year they have worked hard to remove the metal clasp from the old packaging, which was not recyclable, and replaced it with the heat seal which enables the whole bag to be recycled at large supermarkets. As with all of Divine's range – the chocolate is Fairtrade, palm oil free and tastes seriously good!
Giant Milk Chocolate Coin (RRP £2.20)
Available at Waterstones, Traidcraft, Oxfam, Wholefoods, Red Cross and Divine Online
An enduring favourite with adults and kids alike, this smooth milk chocolate coin will make a giant treat for everyone this Christmas. Absolutely delicious, it's an ideal stocking filler that Father Christmas himself would be pleased with.
Limited Edition Flavour Sharing Bars (RRP £2.29)
Available at Traidcraft, Divine Online, Ocado, Oxfam and independent stores.
And finally, Divine welcomes back their much-loved limited-edition bars. Choose between Smooth Milk Chocolate with Orange & Gingerbread or the vegan friendly deliciously Tangy Clementine – these bars are bound to get you in the Christmas spirit. They are plastic free, and like all of Divine's range – palm oil free & use Fairtrade sugar and cocoa.
Lumify Warm White & White USB Solar Fairy Lights – 1000 DualWhite LEDs
In another market first for SolarCentre, our latest 3 in 1 Lumify DualWhite USB Solar Fairy Lights are now available as 1000 LED sets spanning 100 metres!
View product on company website: www.thesolarcentre.co.uk/products/Lumify_Warm_White_White_USB_Solar_Fairy_Lights_1000_DualWhite_LEDs-1126-77.html
Price: £199.99
www.thesolarcentre.co.uk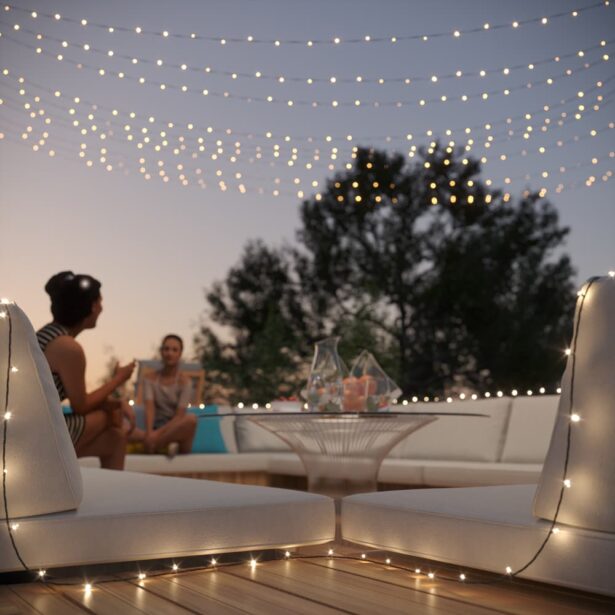 Molly Brown London
Little Wish Pink Fairy Heart Necklace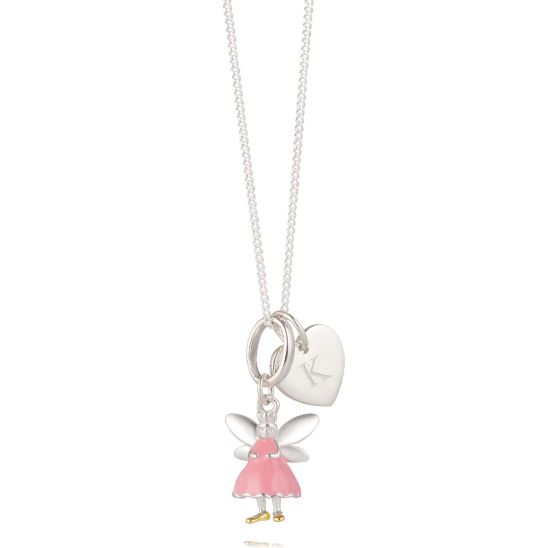 Description: Inspired by the Sleeping Beauty fairy-tale this personalised necklace features a hand-painted white enamel fairy set on a 14-16″ sterling silver chain. The fairy has 9ct gold vermeil slippers on little wobbly legs and you can personalise a choice of Little Wish charms for free with Molly Brown's Complimentary Engraving Service. The fairy measures 11mm in width 9mm in depth has a total drop of 14mm. A gift from the best-selling Little Wish Fairy Collection would make a beautiful gift for a new baby Christening gift or birthday gift.
View product on company website: www.mollybrownlondon.com/little-wish-heart-pink-fairy-necklace.html
Price: £70
www.mollybrownlondon.com
LIZA VETA London
Neroli Hand & Body Lotion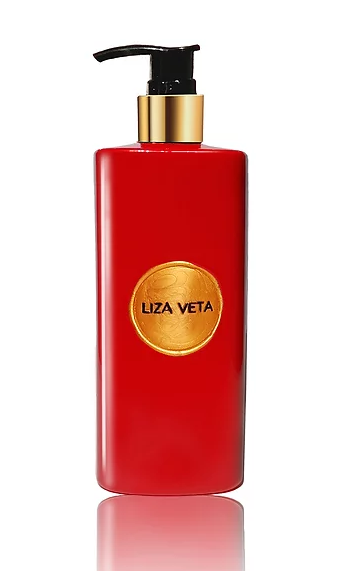 This moisturising Neroli Hand & Body Lotion is packed full of fruit extracts to brighten and nourish the skin. It improves skin tone and reduces the appearance of age spots and blemishes. This lotion will not only give you a radiant glow but your skin will feel soft, supple and moisturised. Suitable for blemish prone skin.
Our Neroli Hand & Body Lotion is generously infused with Papaya extract, Cranberry extract, Liquorice extract, Strawberry extract, Melon extract, Lemon essential oil, Coconut oil and scented with Neroli essential oil.
BODY BENEFITS:
Neroli oil is a great partner in your bathroom, as it fights signs of ageing, helps to reduce scarring, minimize age spots, fight pimples, and smooth wrinkles. It also hydrates your skin and is great for sensitive skin.
Inhaling Neroli essential oil may help reduce stress and anxiety, help with headache and colds. It has a floral, citrus scent with sweet and honeyed notes.
LUXURY QUALITY ASSURANCE:
Only natural ingredients and pure essential oils are used in this Hand & Body Wash. We don't use parabens, artificial colours, synthetic fragrances, GMOs, harsh detergents, EDTA, silicones, and other "unhealthy" ingredients.
www.mylizaveta.com/product-page/neroli-hand-and-body-lotion
Price: £25

Check out these wonderful stocking fillers for healthy people! They're so tasty!
Here are a few healthy food brands and make for great gifts/stocking fillers:
Pulsin
Protein Powders – both dairy and plant-based options, including Pea and Hemp Protein:
https://www.pulsin.co.uk/shop-by-range/protein-powders/
Containing around 80% protein, Pulsin's plant-based protein powders are designed to aid recovery after workouts and boost muscle growth. Whether you're mixing the powder to create a shake, or adding to meals and recipes, Pulsin is available in unflavoured (pea, rice, soya, hemp, faba bean) which can be added to recipes, or flavoured powders (Chocolate Pea and Vanilla Faba Bean), perfect for on-the-go protein shakes. No palm oil, gluten-free, plant-based and suitable for vegetarians.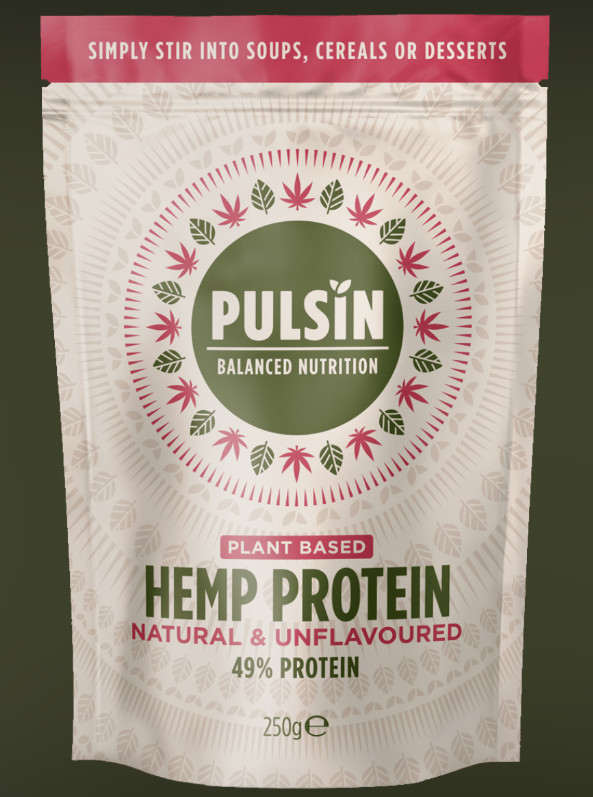 Snack bars – choose from delicious protein, keto and brownie snack bars for perfect stocking fillers:
https://www.pulsin.co.uk/shop-by-range/snack-bars/
Choose from a range of plant-based high protein bars, keto bars, high fibre vegan chocolate brownies and kid's bars. Vegan, gluten free, palm oil free and made from the best, non-artificial ingredients, the bars are great for guilt-free snacking. These are perfect for enjoying at any time of day, such as pre/post gym, in your lunchbox or for dessert.

Purely
Plantain Chips – available in a variety of flavours, including unique wild garlic, these chips are a healthier alternative to potato crisps: https://www.pulsin.co.uk/shop-by-brand/purely/
100% natural, and are free from gluten, wheat, sugar, additives, dairy, palm oil and trans fats. These vegan snacks are the perfect way to satisfy that craving for crisps, but with the added health, environmental, and economical benefits of plantain. Available in three flavours: Wild Garlic, Nice & Spicy, and Sea Salt.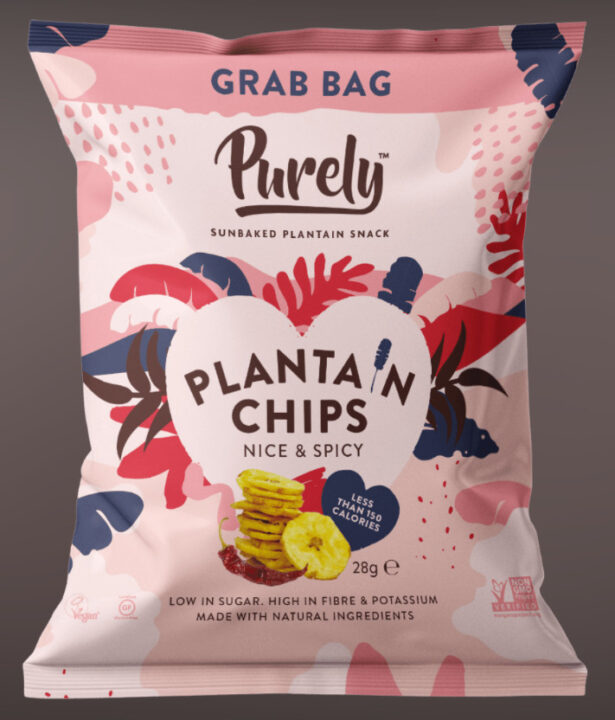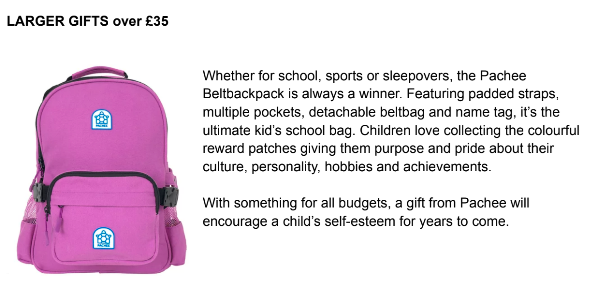 A selection of Microsoft top giftable products.


1. Microsoft Surface Laptop Go 2, from £529 – A device that best captures the essence of portability and productivity, perfect for your child looking for their next device. The ultimate device for staying connected and entertained whilst on the go.
2. Microsoft Surface Go 3, from £368.00 – The most portable Surface touchscreen 2-in-1 is perfect for everyday tasks, and a great family device for the kid's homework and watching your favourite movies. A perfect gift for all the family who want to stay connected and entertained on the go.
3. Microsoft Surface Laptop 4, from £919.00 – Do it all with a perfect balance of sleek design, speed, immersive audio and significantly longer battery life than before, available in four colours including Ice Blue and Sandstone. The perfect device to gift your loved ones out there!
4. Surface Pro 8, from £999.00 – The newly released Surface Pro 8 combines the power of a laptop with the flexibility of a tablet, and every angle in between. Ideal for parents or partners, the Pro 8 is packed with power and highly portable, best companion for family trips.
HARDWARE
SURFACE LAPTOP GO 2
Was £529, save up to £60 with our current offering
Sleek and portable
Surface Laptop Go 2 features a 12.4" vibrant touchscreen and great typing experience, now with an improved HD camera, secure Windows Hello sign-in and a performance boost– all in a premium design with a choice of rich colours, including new Sage
available at Microsoft.com
SURFACE PRO 8
Was £999.00, save up to £220 with our current offering
Unlock more possibilities than ever with the Pro designed for a Pro like you
The first consumer laptop-to-tablet PC based on the Intel® Evo™ platform and designed to light up the best of Windows 11, Surface Pro 8 combines the power of a laptop with the flexibility of a tablet
available at Microsoft.com
SURFACE GO 3
Was £368.00, save up to £50 with our current offering
The most portable Surface touchscreen 2-in-1
Ideal gift for those who want a budget-friendly device for the family.
Perfect for your everyday tasks, homework, and play. Designed to light up the best of Windows 11, Surface Go 3 is optimized for digital pen and touch, plus a faster Intel® Core™ processor, all-day battery, tablet-to-laptop versatility, and built-in Microsoft security.
available online at Mirosoft.com
SURFACE LAPTOP 4
Was £919.00, save up to £250 with our current offering
Do it all with style, performance and speed
Now up to 70% faster than before and with up to 19 hours of battery life. Stand out on HD video calls, capture ideas on the PixelSense™ touchscreen, and enjoy immersive Dolby Atmos® audio.
available at Microsoft.com
ACCESSORIES
SURFACE HEADPHONES 2
Available for £239.99
The smarter way to listen
Surround yourself with spectacular Omnisonic sound for music, shows and calls. Stay focused with adjustable noise cancellation. And, listen in comfort with up to 18.5 hours of music listening time.
Images here, available online at Microsoft.com
SURFACE EARBUDS
Available for £199.99
Never miss a beat
Stay on top of your day with Surface Earbuds. With ultra-comfortable design, intuitive controls that help you get the most out of Microsoft 365, immersive sound and all-day battery, you'll never miss a beat. Now available in Graphite.
available online at Microsoft.com
SURFACE OCEAN MOBILE MOUSE
Available for £24.99
Made from recycled ocean plastic
The Ocean Plastic Mouse is a small step forward in Microsoft's sustainability journey. The shell of this eco-friendly mouse is made with 20% recycled ocean plastic, a breakthrough in materials technology that begins with the removal of plastic waste from oceans and waterways.
Images here, available online at Microsoft.com
SURFACE PRO SIGNATURE KEYBOARD
Available for £159.99
Next-level versatility
Comes in the perfect, premium keyboard, featuring a large glass touchpad, luxurious, Alcantara® material, and a built-in Slim Pen 2 storage tray for secure and easy recharging.
available online at Microsoft.com
Whatever you're looking to spend, Le Creuset has something for everyone this festive season.
From the iconic Signature Casserole dish to the Stoneware Camembert Baker, celebrate the ones you love with the help of Le Creuset.
Le Creuset's Christmas Gift Guide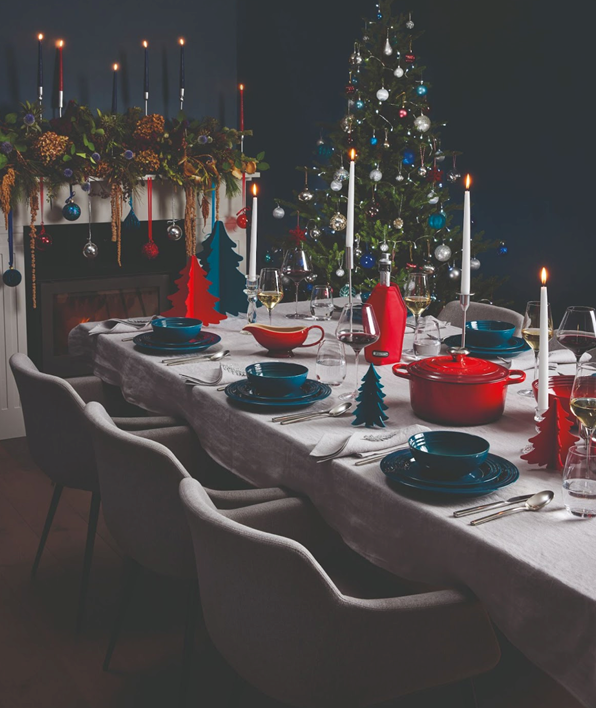 The perfect stocking filler (under £30)
Stoneware mug 350ml
£15
A strong, striking mug that lasts and keeps the heat in your brew. Hydration bottle 500ml
£27
Hydrate throughout the day with Le Creuset's stainless steel bottle. It keeps your water or drinks cold for up to 24 hours and hot for up to 12, so you can stay topped up at home or on-the-go.
Stoneware Petite Casserole
£22
This adorable petite casserole is perfect for cooking and serving single portions or 'small plate' style dishes.
Kitchen must-haves (under £50)
Craft 3-piece Utensil Set
£30
Keep this clever trio of tools to hand whenever you're cooking or baking. Stoneware Camembert Baker
£40
Have you experienced the joy of baked Camembert? Top with your favourite fruit, chutney or jam, then serve straight from the stoneware baker.
Salt Mill or Pepper Mill
£36 each
Bringing together style, function and glorious colour, the Le Creuset salt and pepper mill set will give your kitchen an instant pop of colour.
Hosting essentials (under £100)
Stoneware Olive Branch Oval Serving Platter £72
With a generous surface for serving cheese, hors d'oeuvres and entrees, the oval serving platter provides the ideal blank canvas for your culinary creations. Stoneware Cafetière
£62
Whether you've got a houseful of guests or simply love your caffeine fix, this stoneware pot is perfect for serving cup after cup of coffee.
Stoneware Gravy Jug
£35
This gravy jug is perfect for serving a whole host of sweet and savoury accompaniments, from gravy and bread sauce to horseradish cream. The stoneware keeps your sauces warmer for longer, too – a Christmas essential. Stoneware Heritage Rectangular Dish
£35 – £55
Its rectangular shape fits all sorts of ingredients, making it a very versatile piece for your everyday roasting, baking, marinating and serving.
Stoneware Rainbow set of 6 Mugs
£85
Thanks to the stoneware construction, this set of six striking mugs keep your drink warmer for longer, so your cosy winter coffee moments can go on and on.
Le Creuset's signature products (under £200)
Cast Iron Round Skillet 23cm
£135
This kitchen hero can be used on the hob, under the grill, or in the oven, making it a versatile piece for searing, browning and crisping. 3-ply Stainless Steel Square Roaster
£215
Roast a joint of meat to perfection this Christmas in this roaster..
Cast Iron Round Casserole
£185 – £430
A classic for a reason. This heat-retaining casserole can be used for everything from
slow-cooking and braising to roasting, baking, frying and more.
The Trethowan Brothers make cheese in an open vat the traditional way using raw, Organic milk.
Our Gorwydd Caerphilly has been named Britain's best cheese and 7th best worldwide at the World Cheese Awards in 2021/22 and our Traditional Somerset Cheddar was nicknamed "The Aston Martin of Cheddar" by none other than Jamie Oliver in 2020! We also sell three other cheeses on our online shop.
Prices begin at £7.92 for 1/16th of Gorwydd Caerphilly, £9 for 250g of Pitchfork and range from £36 to £73 for selection boxes.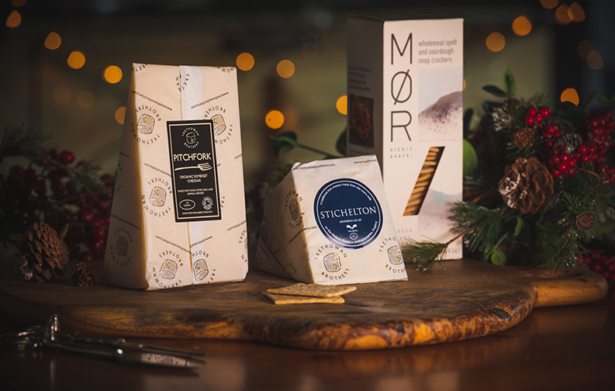 Made By Coopers: www.madebycoopers.com is a modern apothecary brand crafting natural products to boost and balance mental and emotional wellbeing.
The brand was born after founder, and now apothecary expert Clare, found solace from her all-consuming anxiety disorders in essential oils and powerful plants. Clare's journey took her to India and back, where she learnt her craft, and found her 'cure', and in that moment she wanted to share her knowledge with anyone she could – so Made By Coopers began.
What makes every single Made By Coopers product different is:
· Its full of clean, nutrient rich essential oils and botanical ingredients.
· Its free from parabens, SLS's, sulphates, mineral oil, artificial colours and synthetic fragrances.
Made By Coopers believes that what you put on your skin and what you breathe in should be as important as what you put in your body. Therefore, it uses only natural, organic and plant derived ingredients to create its artisan line of beauty and wellness products.
Nutrient rich plant oils, therapeutic grade essential oils, flower hydrolats and botanical actives are used throughout, creating a skincare line that harnesses pure plant power. Drawing from the Ayurvedic philosophy to treat the body as a whole, Made By Coopers believes nourishing the skin, nourishes the mind.
All products are also cruelty free and vegan friendly.
Grangers specially formulated aftercare products to help your outdoors gear perform as it should – whatever your adventure! https://grangers.co.uk/
Grangers Wash + Repel Clothing 2 in 1 [1], RRP £11.50, www.grangers.co.uk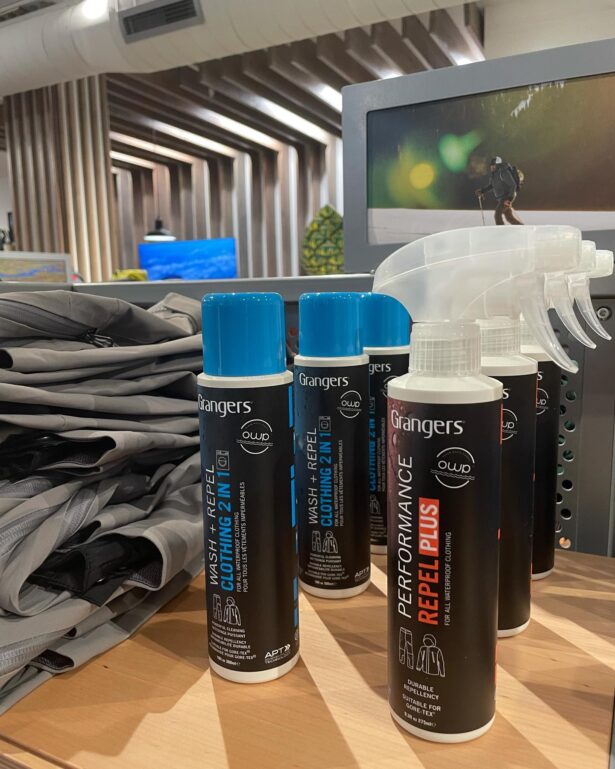 It's important to take care of your cycling gear, not just so it looks the part, but also keeps you dry, warm and comfortable. Grangers Wash + Repel 2 in 1 maximises the breathability of your gear, ensuring it continues to perform as well as when you first bought it and also helps to extend its lifetime.
Cleaning and proofing your gear separately usually takes up a lot of time. But with this new formula, simply add to the detergent drawer of a washing machine and you'll be back on the water in no time.
Grangers wanted to find a solution that also had less impact on the environment and this is why the company invented the unique 2 in 1 formulation. The solution comes in a 100% post-consumer recycled (PCR) bottle containing ocean waste plastic (OWP). It is also PFC-free and bluesign® approved.
——–
Grangers Footwear Repel Plus [3] (275ml), £9, www.grangers.co.uk
This new spray-on waterproofing treatment offers superior protection – ensuring your feet are adventure-ready whatever the weather. Suitable for all upper materials, this product offers durable repellency to keep feet warm and dry and also adds conditioning for leather, suede and nubuck.
It's simple to use (just spray on), harmless to the environment, plus it also comes in Grangers' new 100% post-consumer recycled (PCR) bottle containing ocean waste plastic (OWP).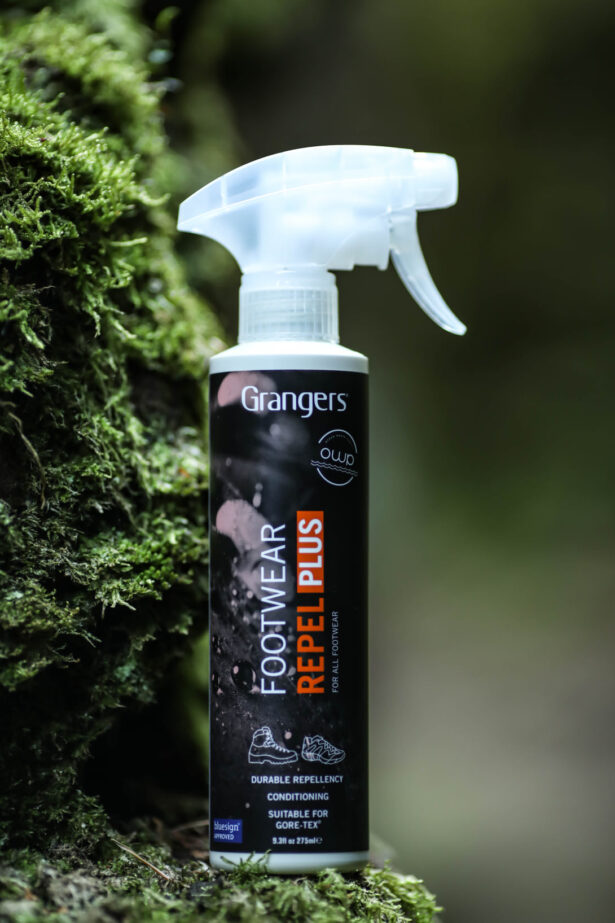 Trethowan's online shop cheese hampers are such a convenient answer to your Christmas cheese essentials! & Stocking stuffers! Awarded as a top 10 cheese in the world! "The Aston Martin of Cheddar" by none other than Jamie Oliver…
"I am telling you that this is an aamzing selection of cheeses… the Somerset Cheddar is literally out of this world!"
The Trethowan Brothers make cheese in an open vat the traditional way using raw, Organic milk. Their Gorwydd Caerphilly has been named Britain's best cheese and 7th best worldwide at the World Cheese Awards in 2021/22 and our Traditional Somerset Cheddar was nicknamed "The Aston Martin of Cheddar" by none other than Jamie Oliver in 2020! We also sell three other cheeses on our online shop.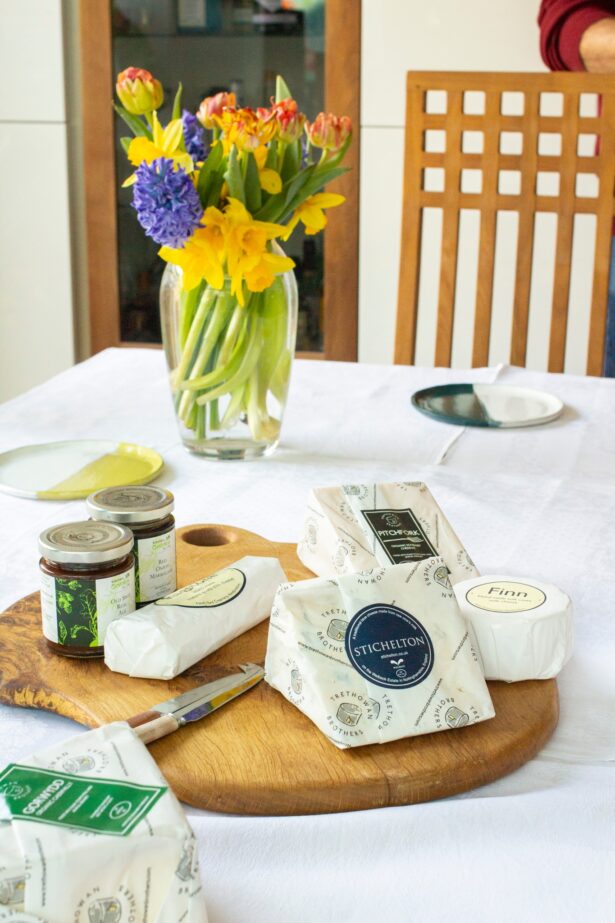 Prices begin at £7.92 for 1/16th of Gorwydd Caerphilly, £9 for 250g of Pitchfork and range from £36 to £73 for selection boxes.
Trethowan's Dairy Ltd,
The Dairy, Cowslip Lane,
Hewish, North Somerset, BS24 6AH
trethowanbrothers.com
Gorwydd Caerphilly & Pitchfork Cheddar are Soil Association certified ORGANIC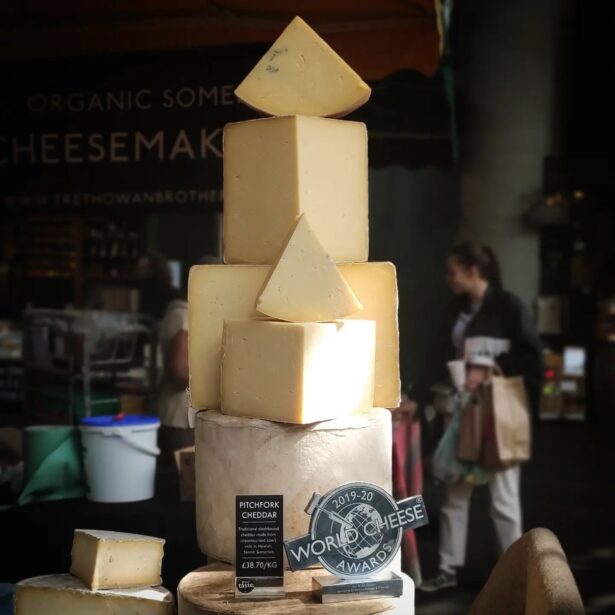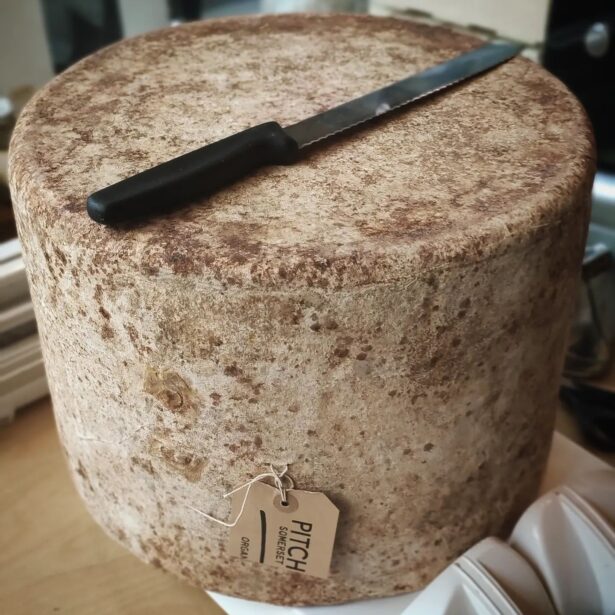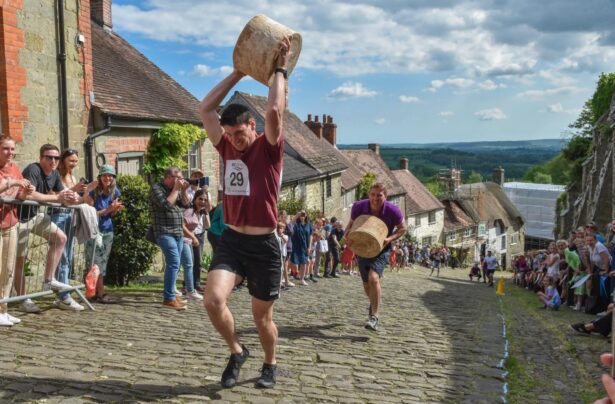 QUBS – The toymaker merging traditional designs and screen-free technology in early years learning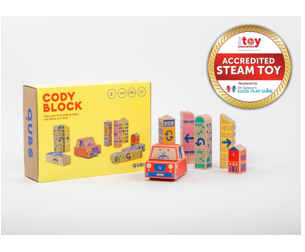 QUBS (www.qubs.toys) is a Swiss company producing traditionally-designed wooden toys with hidden high-tech magic: liberating children to explore their imagination, safely learn future skills and engage in educational, screen-free fun.
Inspired by the Montessori method, QUBS STEM toys educate as well as entertain. Playing with QUBS toys provides children, through play, with developmental skills in science, technology, engineering, and mathematics.
Loved by parents, teachers and, most importantly, young users (3 to 12 years), QUBS' intuitive, gender-neutral toys – made from responsibly sourced and long-lasting beechwood – contain patented technology which brings them to life. Unlike other tech-enabled STEM children's toys, QUBS' toys have an eternal shelf life, do not require updates nor access to the internet, and are completely screen-less, empowering children to become creators, rather than passive users of laptop or smartphone screens.
Each block and toy component contains a QUBS-developed and patented version of RFID (Radio Frequency Identification) technology (the innovation most commonly-used in contactless payments and key fobs). RFID technology is 100% safe and secure for children and grown-ups, allowing the individual tiles and blocks to interact, all within their own secure universe.
A wide range of pedagogical experts have been consulted in the process of creating QUBS, to ensure it sets a new bar for children's learning products. Teachers, education technology consultants, and learning and play researchers have all praised QUBS' methodology and unique products.
Cody Block
Winner of the Monocle Design Award 2022 for Best Aspiring Urbanists', and Officially STEAM accredited by The Toy Association, QUBS' first product, Cody Block features an independently-moving car (Cody), whose journey changes in response to a child's placement and arrangement of wooden blocks within its environment. Encouraging creativity and teamwork, Cody Block introduces children to computer programming concepts, robotics, and the Internet Of Things through fun and accessible play.
Learning computational skills in early years is essential. Cody the car, and the wooden toy blocks which shape his journey, teach kids to think like a programmer: being introduced to principles of debugging (the process of identifying a problem and correcting it) and sequencing (the specific order in which instructions are performed in an algorithm) through physical play.
The task is to plan a path that leads Cody through the city and back home, his movements changing in response to the child's arrangement and rearrangement of the wooden blocks (each containing RFID tech). Each block denotes a different directional command (e.g. 'turn left', 'turn right', 'u-turn' etc.), creating a sequence of instructions. This allows children to improve their motor skills, critical thinking, creativity and spatial awareness.
Cody Block is designed for kids aged 3-12 and will be available to ship in H2 2022. Its retail price is €240.
Matty Block
QUBS' second product, Matty Block, is designed for ages 3-9, it helps children develop self-confidence in mathematics by introducing the concepts of addition, subtraction and multiplication.
Children place Matty the farmer on a board above a sum of their own creation, formed by numbered tiles (representing seeds). With a nod or shake of his head, Matty guides young users to the right answer to the sum. Matty Block features voice feedback in six languages (English, German, French, Spanish, Italian and Mandarin), making it the perfect tool for children to play and learn autonomously. Its story setting provides a fun and comprehensive introduction to numbers and equations while exploring the delicate and ever-changing world of nature.
Matty Block will be available in 2023.
QUBS Management Team
Hayri Bulman – Founder + CEO
QUBS was founded by Hayri Bulman, a Swiss entrepreneur and father of two children, who has a passion for wooden toys and new technology. In 2015, Hayri was struck by the story of two brothers, Chris and Will Haughey, and how they started TEGU, a toy company that fosters a positive social impact in Honduras. Hayri was not only fascinated by how the company came to be but also by their product, elegant wooden toys with a twist: a magnet hidden inside each piece. He became obsessed with the idea of exploring how to bring technology and classic wooden toys together. Soon he started working on different concepts and played with a project that was incorporating RFID technology inside the wooden blocks.
Oscar Lhermitte – Head Of Design
Oscar Lhermitte is a French product designer, entrepreneur and public speaker. Having graduated from Central Saint Martins and the Royal College of Art, prior to QUBS he has been running his own studio between Paris and London. The studio worked with startups, businesses and creative studios to turn their projects into products. Oscar's work has been exhibited and sold in institutions such as the Museum of Modern Art New York, the Design Museum London and the Conran Shop.
Peter Krige – Head Of Software & Electronics
Peter Krige is an electronic engineer and inventor whose interest spans the fields of science, sustainability, and design. Based in London, he offers a unique and creative approach to product and technology development. He often collaborates more holistically to conceptualise, launch and take an idea all the way to market.
João Fazenda – Illustrator
João Fazenda is a Portuguese illustrator, whose practice splits between illustration, drawing, animation, comics, and occasionally painting. He studied graphic design and graduated in Fine Arts from the Lisbon Faculty of Arts, before dedicating himself full-time to creating images for a variety of stories and media, including – notably and regularly – The New York Times and The New Yorker. In his work, he aims to explore the endless relationship between drawing and narrative.
About QUBS
Based in Zurich, Paris and London, QUBS Toys was founded by Hayri Bulman in 2019, a Swiss entrepreneur with over 30 years of IT expertise, working for GE (General Electric) and Xerox. Hayri's own fatherhood, passion for wooden toys and firm grasp of technology motivated him to create QUBS to better equip the future generations for the digital world. Inspired by the toy company TEGU in 2015, Hayri sought out to merge classic wooden toys with modern technology and soon started working on concepts that combined RFID technology with wooden blocks. Since then, QUBS has expanded into a vast team of designers, engineers and creatives from all across Europe.
In April 2020, at the very beginning of the global pandemic, QUBS raised CHF 88,887 (~£70,000) by 503 backers during a Kickstarter campaign.
QUBS Toys will be available for purchase online from www.qubs.toys, as well as from major stockists.
Flower Press, £20, www.cotswoldco.com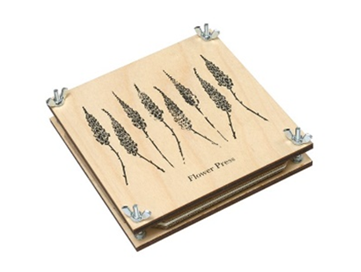 Be inspired by nature with this flower press, allowing you to preserve the flowers and leaves you find while out on your wanders. With foxgloves carefully etched on the front of the flower press, and complete with 5 sheets of corrugated card and 8 of sugar paper to give ample space to press flowers. Perfect for a festive craft project or to decorate Christmas cards.
Sausage Dog Boot Scraper, £40, www.cotswoldco.com
Place this pooch by your back door and she'll happily stand firm while you use her back to scrape the mud from your boots or wellies, keeping the great outdoors where it belongs. Made from durable cast iron, she can be left out in all weathers, won't need feeding or taking for a walk.
Gathering Large Twin-Wick Candle, £20, www.cotswoldco.com
Created in Cumbria, The Cotswold Company's luxurious fragrance collection combines the very best scents of the natural world through the different seasons. Fill Christmas mornings with refreshing notes of orange and bergamot and late evenings with warming clove and spices. Made from glass, the candle jars can be enjoyed long after they're empty as small bud vases or miniature bulb planters.
Contigo AUTOPOP™ Jackson 2.0 Chill water bottle, priced from £19.95, amazon.co.uk
Contigo's new AUTOPOP™ technology provides 100% leak-proof confidence on-the-go while THERMALOCK™ Vacuum Insulation technology keeps liquids cool for up to 24 hours – the perfect stocking filler for gym-goers.
Contigo Gizmo Sip water bottle, £19.95, amazon.co.uk
Give the gift of no more spills. The Gizmo Sip has been specifically designed to be children's perfect spill-proof partner as they head back to school after the Christmas break. Available in four cute designs, hydration will be child's play!
Gizmo Sip in Blueberry Green Apple, Eggplant Punch, Macaroon Sharks and Unicorn Eggplant
Pooky x Morris & Co. Lampshade Collection, from £35, www.Pooky.com
Morris & Co. and Pooky's collection of beautifully printed lampshades boast pleated scalloped shades with a golden velvet trim. These are classic throwbacks of the Morris era, full of rich print and pattern. The perfect gift for someone looking to inject a dose of maximalist charm into their home this Christmas.
Morris & Co Adult Apron, £40, www.dexam.co.uk
Whether it's for an afternoon spent baking with the kids, or for protection whilst curating a delicate floral bouquet, the Morris & Co. x Dexam apron is a brilliant choice for those who love arts, crafts, gardening and cooking.
Morris & Co Snakeshead Oven Glove, £30, www.dexam.co.uk
Perfect for all, from budding bakers to professional cake makers, the Morris & Co. glove would be an excellent gift for those who love to cook. Featuring delicate & classic Morris & Co. prints from the William Morris archives.
The Cotswold Company Ceramic mugs
www.cotswoldco.com
Available from £7
The Cotswold Company's collection of gorgeous ceramic mugs will be perfect for warming yourself up with a hot cup of hot chocolate this Christmas, not to mention, their classic style is sure to suit any interior.
The Cotswold Company Mugs S/2
www.cotswoldco.com
Available from £32
Featuring gorgeous prints from William Morris, The Cotswold Company's mug collection includes beautiful and intricate pieces capable of adding a delicate touch of whimsy for any Morris & Co. fan.
The Cotswold Company Pure Morris Willow Bough Side Plate
www.cotswoldco.com
Available from £11
The Cotswold Company Pure Morris Strawberry Thief Dinner Plate
www.cotswoldco.com
Available from £16
The Cotswold Company white wine glass
www.cotswoldco.com
Available from £8
The Cotswold Company's white wine glasses sport a classic fluted design with a slightly medieval twist, adding a sense of regency glamour to the glasses, which is further aided by the blush pink and smoke colours.
Pets:
The Cotswold Company Tweed Dog Bone Toy
www.cotswoldco.com
Available from £12
Crafted in the UK from English tweed, this dog bone toy is the perfect present for your canine companion this Christmas.
The Cotswold Company Stowell Pet Food Bin
www.cotswoldco.com
Available from £69
For the avid pet-lover, the stowell food bin is a country-chic piece sure to stand out in any kitchen, bringing an air of charm to a space with ease, whilst also of course being a convenient place to store pet food.
The Cotswold Company Sausage Dog Boot Scraper
www.cotswoldco.com
Available from £40
Place this pooch by your back door and she'll happily stand firm while you use his back to scrape the mud from your boots or wellies, keeping the great outdoors where it belongs. Made from durable cast iron, she can be left out in all weathers, won't need feeding or taking for a walk.
The Cotswold Company Luxury Rattan Dog Bed
www.cotswoldco.com
Available from £95
For a traditional piece sure to suit any interior, the luxury rattan dog bed makes the perfect place for your pooch to snuggle up on cold winter evenings.
The Cotswold Company Paw print pet bowl
www.cotswoldco.com
Available from £14
A beautiful stoneware bowl, crafted with the utmost love and care and featuring a charming paw-print motif, this pet bowl gives your pets a gorgeous place to eat from.
Northwell Health Summer Hamptons Evening event
raises nearly $1M for women's health research and programs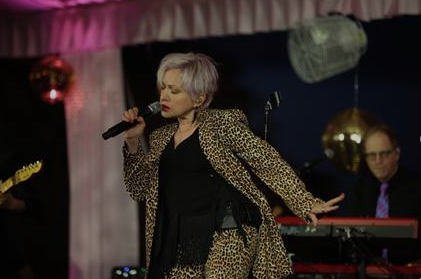 Cyndi Lauper (Photo Credit: Northwell Health Studios)
NEW HYDE PARK, NY — Grammy, Emmy and Tony Award-winning songwriter and performing artist Cyndi Lauper performed at Northwell Health's fourth annual Summer Hamptons Evening (SHE) on August 13, which raised $925,000 for the Katz Institute for Women's Health. The event was held in Water Mill, NY, at the residence of Victoria Moran-Furman, who hosted alongside presenting sponsors Iris and Saul Katz, the benefactors of the Katz Institute for Women's Health, Eric Moran and celebrity event planner Larry Scott of Lawrence Scott Events.
Supporters of the event are raising health for the women in our communities — from Manhattan to Montauk. Northwell's Katz Institute for Women's Health has created the only network of experts — including clinicians, scientists and researchers — who are uniquely qualified to address the healthcare needs of women.
"Women have been understudied, underdiagnosed and undertreated for too long," said Stacey E. Rosen, MD, senior vice president of women's health at the Katz Institute for Women's Health. "Our experts focus on the unique health needs of women and collaborate to create a new model to improve the health of women. We've launched a revolution in women's health."
Dr. Rosen joined Tara Narula, MD, associate director of the Lenox Hill Women's Heart Program and CBS News senior medical correspondent, to address attendees during the event, which was emceed by Rosanna Scotto, anchor of "Good Day New York" on WNYW-Fox 5 News.
Additional sponsors for the evening included: Lead Sponsors: American Securities Foundation/Michael G. Fisch, and Iris & Michael Smith; Premier Sponsor: Beth and Peter Hammack; and Champion Sponsors: Christie & Bob Donaldson, Alicia Grande and Grande Cosmetics, Dr. Paul Jarrod Frank, Alyssa & Todd Katz, Dayle & Michael Katz, Dr. Karen Kostroff & Dr. Jon Cohen, Karen & Dr. Lyle Leipziger, The Lipsay Family Charitable Foundation, Denise Neiditch Breger and Ruth & Michael Slade.
The Katz Institute for Women's Health provides an innovative model of care, delivering an integrated approach to women's health and wellness. Supporters of SHE and the Katz Institute advance our Outpacing the Impossible campaign and become champions for women. For more information about supporting the Katz Institute for Women's Health and Northwell Health, visit northwell.edu/katz-institute-for-womens-health
She Does
We understand what it's like to feel boxed in and limited to reaching your full potential. She Does team created a lifestyle brand with authentic content and products to help women feel inspired and remind them that an empowered lifestyle is achievable.
The whole concept behind the She Does suits is equal parts creator and designer. It is a natural fit. Drawing from the modeling swimwear experience of CEO Audrey Waldron, and Graehme's background in evening wear design. They endeavored to explore a sexy edge and employ day-to-night designs that they felt were lacking in the industry.
And because they do it all, you can too.
Shop here: shedoesofficial.com/
Instagram: www.instagram.com/shedoesofficial/
Pinterest: www.pinterest.com/shedoesllc/
Handy Homewares
Kikkerland Bear Organizer, £14.60 from Amazon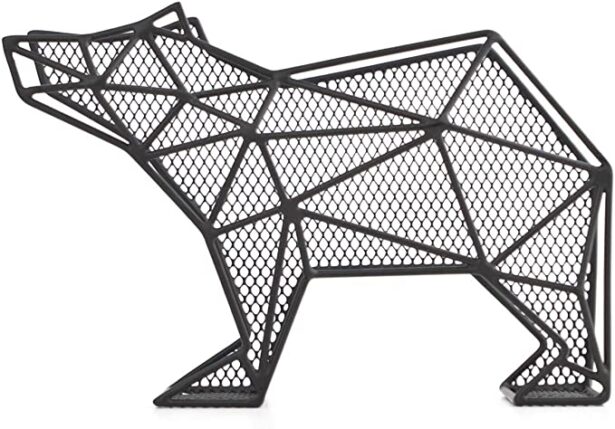 This Stylish bear organize is made of baked enamel steel. Sit it on your desktop or mount to wall to organize letters bills and magazines.
Kikkerland Galileo Thermometer, £17.87 from Amazon
Wonder at the beauty of science, colorful globes rise and fall according to the temperature. Metal tags tell both Celsius & Fahrenheit. Glass globe rests securely on handsome wood base.
Kikkerland Cat Yoga Fridge Magnets, £13.50 from Oliver Bonas
Add a feline friend to those shopping lists on the fridge with these fridge magnets, featuring five cats stretching into yoga poses.
Kikkerland Felt Organizer Tray, £13 from Kikkerland
Save space and become more organised with this catch-all tray. Ideal for keeping your essentials in one place.
Kikkerland Easel Tablet Stand, £25 from Amazon
Need both hands free for the task at hand? Keep losing your tablet? This cute little Easel Tablet Stand from Kikkerland is the ideal place to store your tablet, or even your favourite book, and keeps it easy to access while cooking, working or just watching videos.
The perfect iPad stand, this lovely wooden stand can handle all types and sizes of tablet or e-reader, it has a little lip to keep your tablet securely in place, adjusts easily so your screen is at the perfect viewing angle, and folds flat for easy storage too.
Kikkerland Solar Radiometer, £28.10 from Amazon
Crookes radiometer – a curiously retro scientific instrument for measuring light. A sealed glass case with 4 vanes that magically spin when a light source is present. Kit out your office in Dumbledore or steampunk style. Hand blown glass replica scientific instrument.
Kikkerland Bird Multi Tool, £10.18 from Amazon
A great size multi-tool to carry around in your pocket. This helpful bird's beak is a stainless steel phillips head screwdriver, her plumage is durable beachwood, and her 3mm and 2mm allen key feet and 6mm, 5mm, and 4mm tail-feathers are always at your service.
Kikkerland Felt Door Handle Pocket, £9.99 from Waterstones
Hangs on your doorknob for keys, wallet or earbuds.
Kikkerland Buddha Mug, £13 from Kikkerland
Buddha – "The Awakened One" The Kikkerland Buddha porcelain mug with lid lives up to its name and ensures a good start to the day at breakfast with a lid, it keeps your drink warm for longer.
Kikkerland Fish Garlic Press, £16 from Amazon
Crush garlic easily & cleanly without any mess! To crush garlic, place peeled clove on the cutting board or counter. Grab the fish by both ends, press down on the garlic and rock the fish back and forth to crush. Continue with as many garlic cloves as needed. Garlic pieces can then easily be spooned or scraped into pan. Hand-wash/dishwasher safe. 18/8 Stainless Steel.
Product Retail, RRP and Hi res images listed below:
Kikkerland Bear Organizer, £14.60 from Amazon
Hi res images: kikkerlandproduct.expert/public/#/products/HH23
Kikkerland Galileo Thermometer, £17.87 from Amazon
Hi res images: kikkerlandproduct.expert/public/#/products/ST84
Kikkerland Cat Yoga Fridge Magnets, £13.50 from Oliver Bonas
Hi res images: kikkerlandproduct.expert/public/#/products/MG89
Kikkerland Felt Organizer Tray, £13 from Kikkerland
Hi res images: kikkerlandproduct.expert/public/#/products/OR112
Kikkerland Easel Tablet Stand, £25 from Amazon
Hi res images: kikkerlandproduct.expert/public/#/products/OR103
Kikkerland Solar Radiometer, £28.10 from Amazon
Hi res images: kikkerlandproduct.expert/public/#/products/ST85
Kikkerland Bird Multi Tool, £10.18 from Amazon
Hi res images: kikkerlandproduct.expert/public/#/products/CD113
Kikkerland Felt Door Handle Pocket, £9.99 from Waterstones
Hi res images: kikkerlandproduct.expert/public/#/products/OR96
Kikkerland Buddha Mug, £13 from Kikkerland
Hi res images: kikkerlandproduct.expert/public/#/products/CU334
Kikkerland Fish Garlic Press, £16 from Amazon
Hi res images: kikkerlandproduct.expert/public/#/products/CU281
'KEN YOU BELIEVE IT!'
BARBIE TIPPED TO BE NUMBER ONE CHRISTMAS TOY OF 2022, EXPERTS PREDICT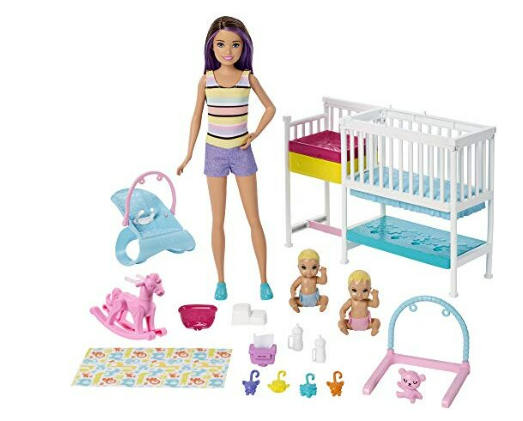 Barbie is set to be the number one children's toy of Christmas 2022, leading retail experts have predicted.
The iconic fashion doll tops the list of sought after gifts, while LEGO® and Nintendo Switch are also expected to fly off the shelves in the runup to Xmas.
Barbie, which was first launched in 1959, has experienced a resurgence of popularity amongst youngsters in recent years.
And with hype building around the upcoming Barbie movie starring Margot Robbie and Ryan Gosling – experts at online marketplace OnBuy predict Barbie-mania will reach fever pitch this Christmas.
Between 2011 and 2015, the Barbie brand was losing popularity, with the toy's appeal waning and its image viewed as outdated.
But when the Barbie Fashionista line was updated with dolls of different shapes, sizes, body types, skin colour, and hair colour, Mattel, the company behind Barbie, began seeing a change in fortune.
In 2020, sales of the toy hit $1.35bn (£940m), the highest since 2014, while in 2021, Barbie experienced its biggest sales growth ever, and the brand further foresees growth of 8% to 10% in 2022.
Liam Tickner, Category Manager at OnBuy said: "Barbie is an iconic toy, which has kept multiple generations entertained.
"Although the doll fell out of favour with children in the 2010s, recently Barbie has seen a surge in popularity, and our trends insight points towards her topping the 2022 Christmas toy charts!"
In early 2023, a movie adaptation directed by Greta Gerwig is set to be released, and experts believe anticipation for the movie will further amplify the doll's popularity this Christmas.
Liam added: "Excitement around the hotly anticipated Barbie film is definitely feeding into the dolls popularity. The closer we get to the film's release, the more hype is going to build.
"Recently we have seen a number of Barbie products selling well. Not just dolls but accessories, such as the Barbie 3-in-1 Dream Camper, plus branded products including Top Trumps and toothbrushes. People are snapping them up!"
Alongside Barbie, OnBuy experts predict LEGO® products and the Nintendo switch will also be extremely popular Christmas 2022 gifts.
Liam revealed : "LEGO® toys have remained consistently popular with children and adults alike. We fully expect it to be included on many Christmas lists.
"The Nintendo Switch will also be in demand this winter. It's a versatile console, which can be played at home or on the go, and there are a slew of upcoming games set to be released, including Pokémon Scarlet and Pokémon Violet, which kids will be desperate to get their hands on!"
Here is OnBuy's full list of predicted Christmas bestsellers…
1. Barbie doll and accessories, £34.99
2. Barbie Princess Adventures – Prince Ken, £13.99
3. Colgate Barbie Kids Battery Toothbrush, £5.45
4. Nintendo Switch, £248.98
5. LEGO® Star Wars Imperial Shuttle, £62.99