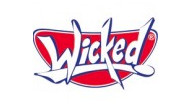 Keep fit, active and moving now and right through Easter ! Check These Out !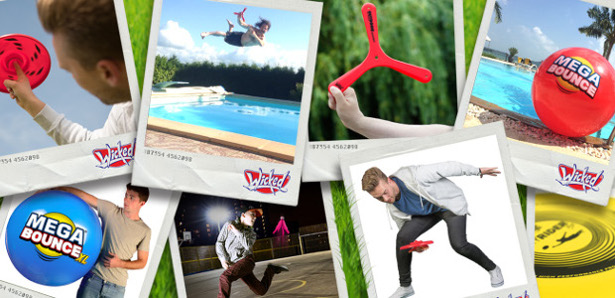 PINTEREST | YOUTUBE | FACEBOOK | TWITTER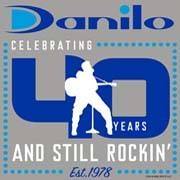 Easter is more than just a chocolate egg, with a special card from Danilo.
FACEBOOK | TWITTER | PINTEREST | GOOGLE+ | LINKEDIN | YOUTUBE
Easter is more than just a chocolate egg, with a special card from Danilo
Easter is a special occasion and the perfect time to remind absent friends and family that you're thinking of them. And what better way than to send a card to bring a smile to their face. Danilo has an extensive range of fabulous official licensed cards to choose from.
With the Peter Rabbit 2 movie launching in the UK this summer, with James Corden in the lead role, an Easter card featuring the loveable Peter will be hugely popular with all ages. Available from danilo.com, Tesco and Morrisons at £2 RRP.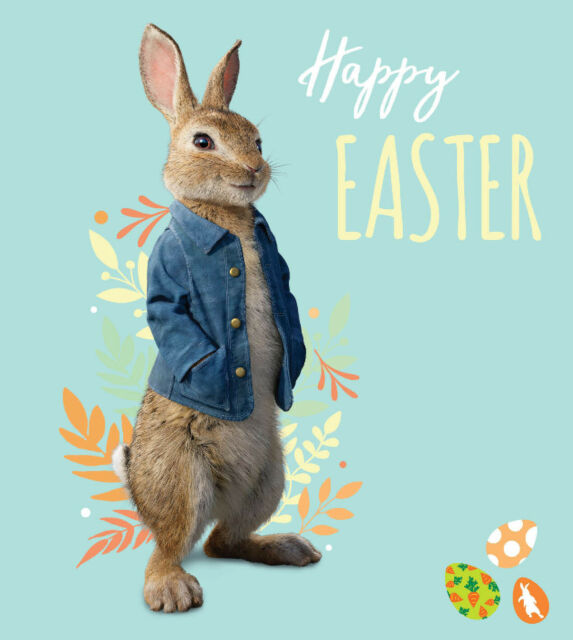 For those who love Roald Dahl's Willy Wonka, a card where Willy wishes us all an egg-cellent Easter, will be just the golden ticket. Available from danilo.com and Tesco at £1.50 RRP.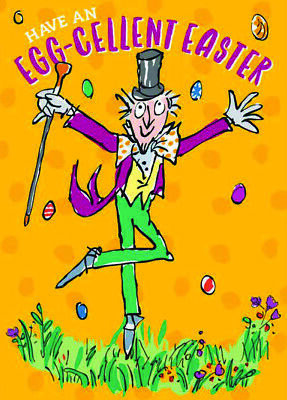 The Minions from Despicable Me (danilo.com £1 RRP) and Peppa Pig (danilo.com, Tesco £1.50 RRP) are adored by children of all ages. The Minions money wallet and Peppa Pig card are loads of fun showing characters they love.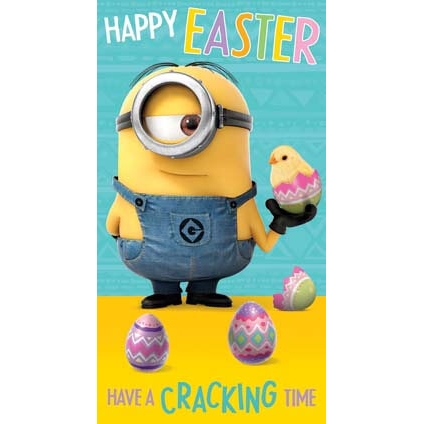 And, for fans of the Gruffalo, a wonderful money wallet featuring the Gruffalo himself and Mouse is a very special treat indeed. Available from danilo.com and Tesco £1 RRP.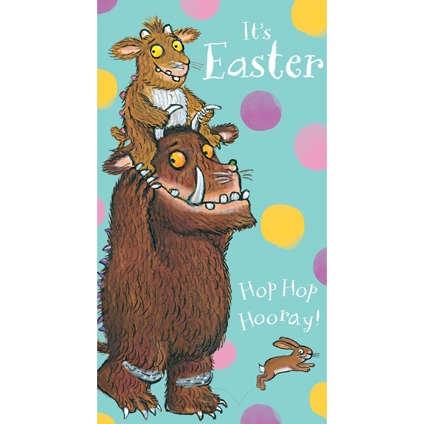 Definitely Perfect for Easter! Beau & Elliot offer charmingly chic, lunch on the go, alfresco dining and glamorous indoor living solutions #BEAUtribe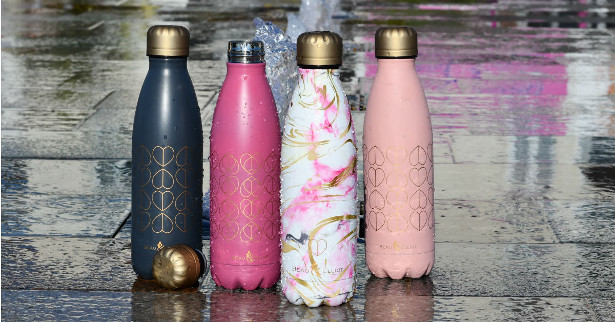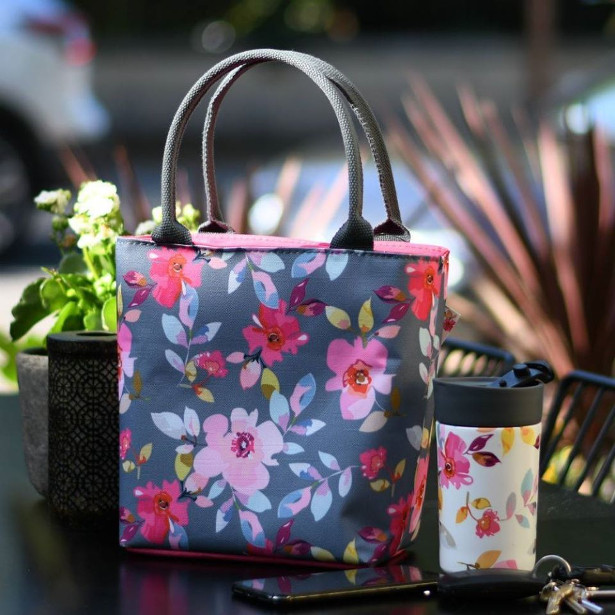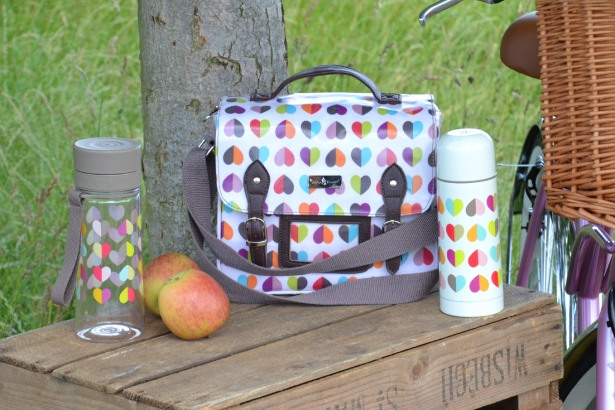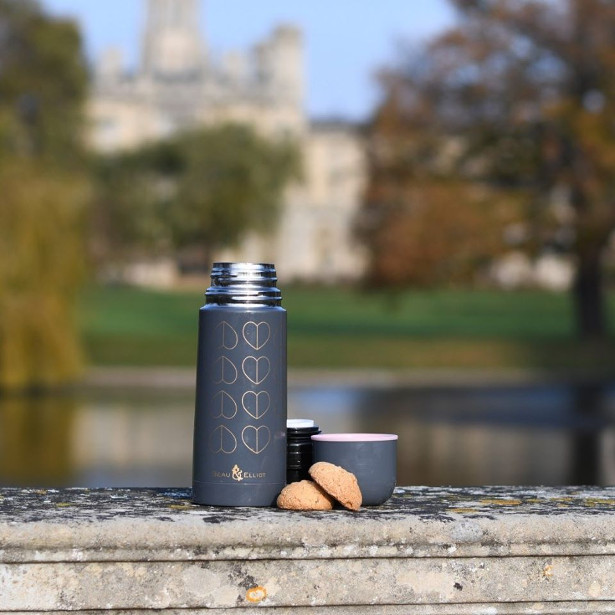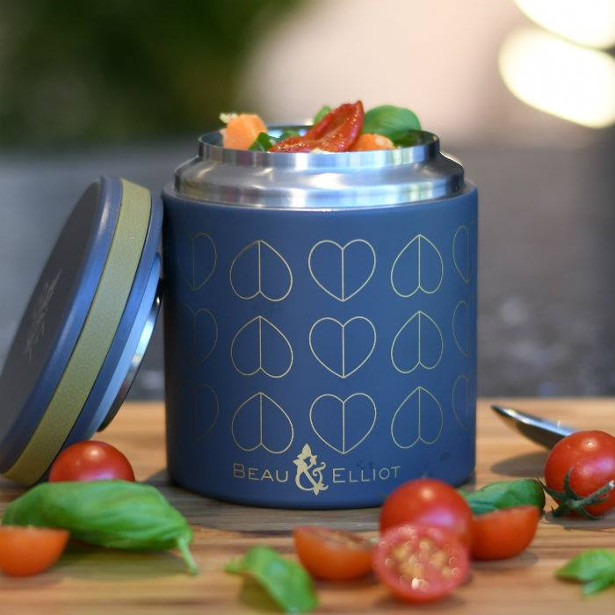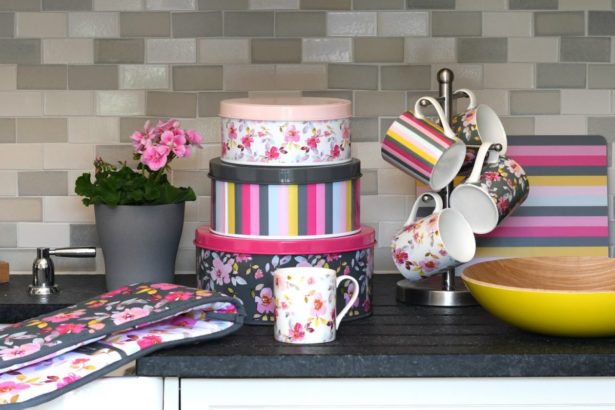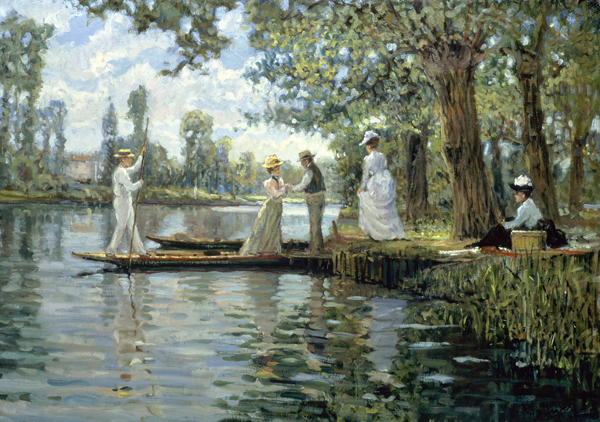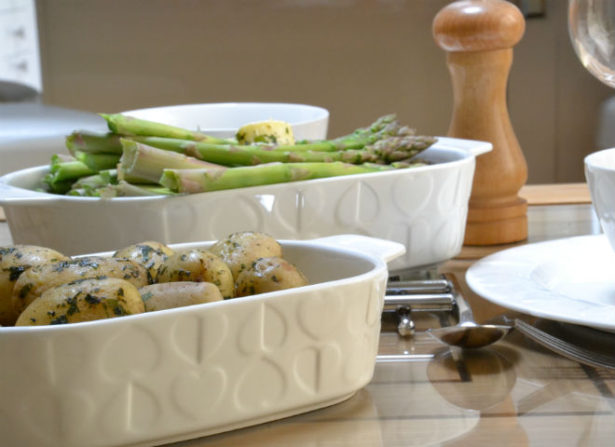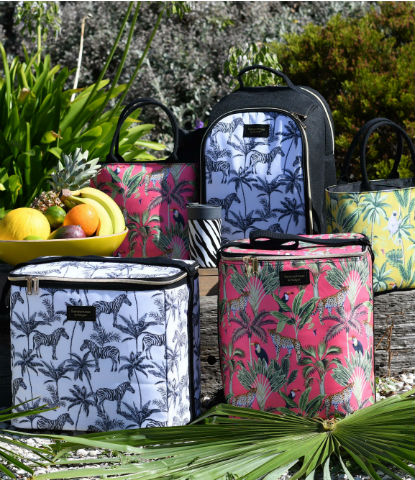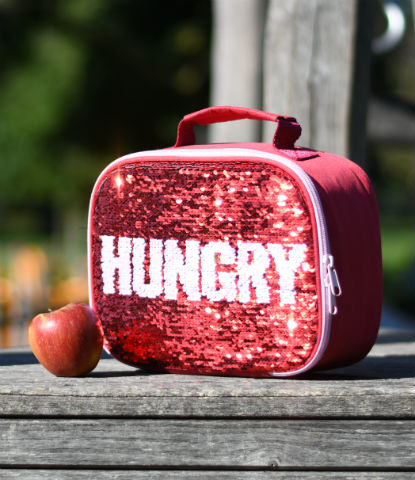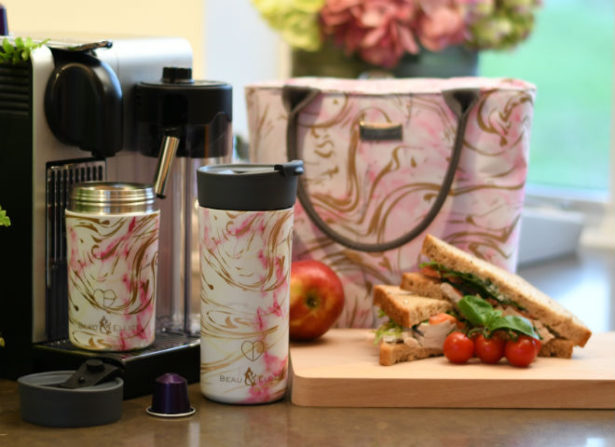 Stylish products from Fink Living for Easter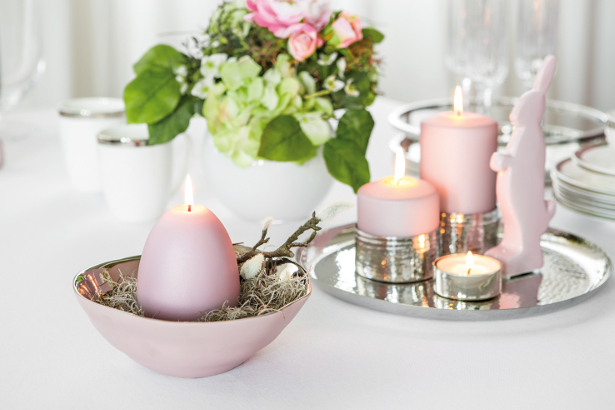 Bunnies and other Easter decorations by Fink Living are particularly dolled up this year. The figures with long ears radiate their natural charm in classic form showing the most beautiful pastel colours. The high-quality production from dolomite gives them a delicate yet shiny appearance. Especially pretty among a spring-like decoration with colour-matching candles and tealights!
Looking for the perfect
alternative gift for Easter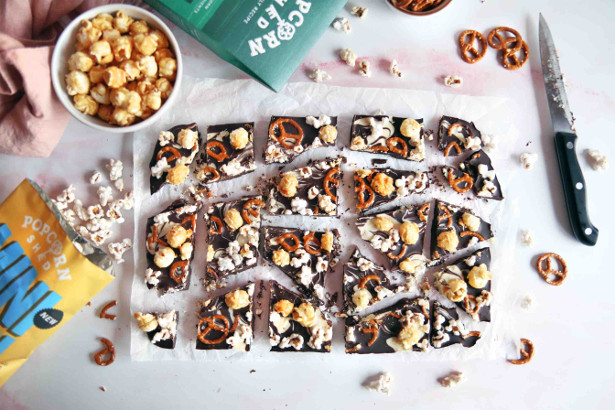 Why not make someone eggstremely happy with popcorn this easter?
With delivery to your door – just think of us as the Easter bunny!
Popcorn Shed's Gourmet Popcorn makes the perfect luxury gift. A touch more affordable than faberge egg but no less lovely! Gourmet Popcorn is the perfect gift! It will definitely impress all come Easter.
Perfect for family movie nights, something a little bit sweet and more.
From flavours such as Salted Caramel with Belgian Milk Chocolate to Raspeberry & Dark Chocolate and Chocolate Caramel! For those sweet sharing moments that matter.
Suitable for vegetarians and Gluten Free.
Popcorn Shed's other Gourmet flavours include:
Salted Caramel – Sea Salted Caramel with Belgian Milk Chocolate (Great Taste award winning 2017).
Say Cheese! – Cheddar Cheese Popcorn (Great Taste award winning 2018).
Goats Cheese – Goats Cheese with cracked black pepper.
Berry-licious – Raspberry and Dark Chocolate Popcorn (Great Taste award winning 2018).
Butterly Nuts – Peanut Butter Caramel Popcorn with Roasted Peanut Halves.
Pop N Choc – Chocolate Caramel Popcorn with Belgian Milk Chocolate.
Pecan Pie – Caramel Popcorn with Roasted Pecan Pieces.
Cherry Bakewell – Caramel almond popcorn with real cherry pieces. Based on the famous Bakewell Tart, a classic english dessert.
Available on Popcornshed.com, Amazon, Ocado, Selfridges.
Sheds RRP: £3.50
MOVE OVER EASTER BUNNY…
MATCHSTICK MONKEY IS HERE TO HELP!


Looking for cute and egg-citing gifts for your little ones this Easter? Look no further…
Matchstick Monkey, the award-winning, much loved teethers are the perfect toys that all little monkeys will adore!
Available in a selection of bright, bold colours, including the gorgeous seasonal yellow, these adorable and practical teethers make the most egg-cellent gift!
Features include:
• Fun soft textured silicone teether providing soothing relief to aching gums
• Ergonomically designed with bumps on the back of the head to gently massage baby's gums
• Easy to grasp arms as handles – perfect for small hands and developing fine motor skills
• FDA food grade silicone and BPA free
• Dishwasher, fridge and steam / Cold water sterilizer safe
• Biocote® Antimicrobial technology makes the Monkey Teether and the Mini Monkey Teether more hygienically clean and reduces the potential of cross-contamination
Are you looking for cute Easter Egg hunt ideas? Read our blog for inspiration!
https://matchstickmonkey.com/blogs/news/cute-original-easter-egg-hunt-ideas-for-young-children
All Teethers available from Matchstick Monkey
www.matchstickmonkey.com
Prices range from £7.99 to £14.95
HOT CROSS YUM!
GREGGS LAUNCHES VEGAN FRIENDLY HOT CROSS BUNS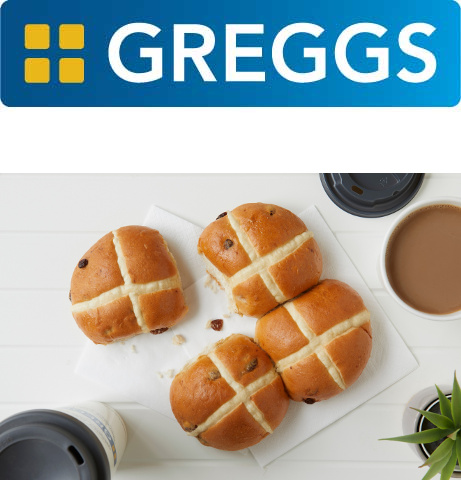 As we look forward to Easter, it's the perfect time to toast the new season with a delicious, vegan friendly Hot Cross Bun from Greggs.
Now even more people can enjoy their favourite toasted Easter sweet treat, as Greggs' Hot Cross Buns are now vegan friendly!
Get yours in store from 22nd February for a limited time.
HOT CROSS BUNS
Pack of four from £1
Get your hands on one of these irresistibly soft, vegan friendly hot cross buns with orange flavour, juicy vine fruits and a unique mix of spices.
Milk & Dark Chocolate Ocean Studded Eggs from Chococo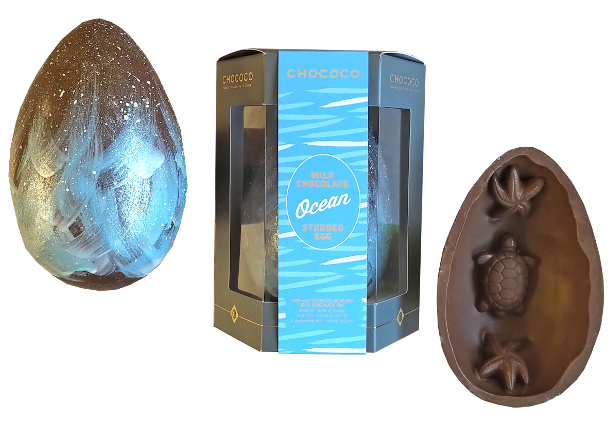 NEW Milk & Dark Chocolate Ocean Studded Eggs (£12.50/175g – or 2 for £22.50) – With Chococo being founded on the Dorset coast, and the founders' love of sailing and the sea, it seems only fitting that it has created these two ocean inspired eggs. 50p from the sale of each egg will be donated to the SEA LIFE Trust, a marine conservation charity based in Dorset, dedicated to protecting the world's oceans and marine life, including turtles, via marine conservation projects and campaigns to inspire change.
The Milk Chocolate Ocean Studded Egg is made from 45% Venezuela origin milk chocolate, with its rich cocoa flavour notes and lower sugar level than many other milk chocolates, it is hand-decorated with naturally coloured cocoa butter and a touch of edible shimmer to create a magical waves effect! Inside the egg nestle milk chocolate starfish and turtles.
www.chococo.co.uk/milk-chocolate-ocean-studded-egg.html
The Dark Chocolate Ocean Studded Egg is made from 67% Madagascar origin dark chocolate, with its red berry fruit notes and soft finish on the palette, it is hand-decorated with naturally coloured cocoa butter and a touch of edible shimmer to create a magical waves effect! Inside the egg nestle dark chocolate starfish and turtles. This egg is naturally dairy-free and vegan-friendly.
www.chococo.co.uk/dark-chocolate-ocean-egg.html
Carefully developed by the team, led by founders Claire and Andy Burnet, all the gifts are freshly handmade in Purbeck, Dorset, from fine origin chocolate from Madagascar (dark chocolate 67% cocoa, 65% milk chocolate cocoa, 40% vegan cashew milc), Venezuela (milk chocolate 45%) and Colombia (white chocolate). Chococo has always been a firm believer in working with chocolate high in cocoa solids and low in sugar, as it believes in giving its customers a fine chocolate, not a sugar, experience.
Chococo cares about the impact of its packaging on the environment and always has done – since launching back in 2002, its iconic selection boxes have always only ever had cardboard grids inside to hold each chocolate in place, never plastic vac forms. All Chococo's gifts for Easter 2020 are in packaging that is either recyclable, recycled or compostable. For more information please see the notes to editors section.
All the items listed below are available online on its website www.chococo.co.uk and from Chococo's four Chocolate Houses in Swanage, Dorset; Winchester, Hampshire; Exeter, Devon and Horsham, West Sussex. Alternatively you can call 01929 421777 to order some Easter goodies.
Celebrate Easter with Delicious Artisan Cheese from Paxton & Whitfield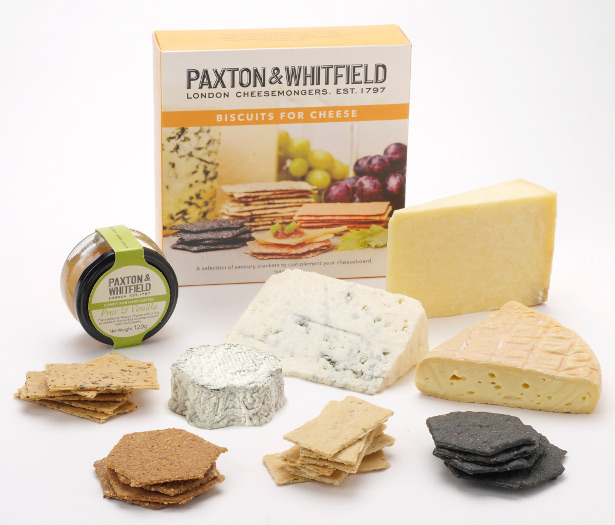 The cheesemongers at Paxton & Whitfield, the UK's oldest cheesemonger, have curated a mouth-watering range of seasonal artisan cheeses and fine foods to enjoy this Easter.
The range includes a NEW Easter Cheese Cake, a NEW Easter Cheese Board and the EVER-POPULAR Spring Cheese Collection.
Whether the item you select is bought for yourself or as a gift, the packaging can be tailored to suit. Any item bought without gift packaging will be sent in one of Paxton's smart and sturdy branded transit boxes. Customers can then make it a gift by adding in a small (£2.75), medium (£3.25) or large (£6.50) Paxton & Whitfield Gift Box, stylishly branded in cream and grey.
The full range is available from Paxton & Whitfield's four shops: Jermyn Street, Piccadilly; Cale Street, Chelsea Green; Bath; and Stratford upon Avon, as well as online at www.paxtonandwhitfield.co.uk
NEW Easter Cheese Cake (£60.00/ for 10-12 people/Free delivery when ordered online) – A striking cheese cake, including spring-themed goats' and sheep's milk cheeses to place on the table for enjoyment over the Easter weekend. It is constructed from the following cheeses:
Dorset Goat (200g) (pasteurised, vegetarian rennet) – This little black-waxed goats cheese is specially made for Paxtons at a creamery nestled between the Dorset Downs and the West Dorset heritage coast. The cheese has a clean mellow and slightly sweet flavour, with subtle notes of goat, and a smooth, firm texture.
Camembert de Normandie PDO* (250g) (unpasteurised, traditional rennet) – A great example of one of France's iconic cheeses with a fruity yet earthy flavour and a supple texture. Paxton & Whitfield's Camembert de Normandie PDO* is made on the continental coast halfway between the sea and the rich meadows of Normandy.
Sheep Rustler (850g) (thermised ewes' milk, vegetarian rennet) – An award-winning, washed-rind cheese made by White Lake Cheese at its dairy in Pylle, Somerset. The Dairy was set up by cheesemakers Roger Longman and Peter Humphries in 2005. The cheese is made using thermised ewes' milk and once made is aged for around three months. The result is a semi-hard cheese with a medium, mellow flavour that is slightly nutty with a hint of caramel. It got its name from one of the cheesemakers, Russell, who made the first batch.
The cheeses will be delivered with a leaflet, showing you how to assemble your cake. So get creative and decorate with daffodils, chicks and eggs!
NEW Easter Cheeseboard (for 6/12/24 people £20.00/£37.50/£75.00) – A pre-selected, seasonal cheese board freshly cut by our expert cheesemongers. With three different price points, you can scale up for the number of visitors you have over the Easter holiday. Packed with delicious flavours it includes:
Cashel Blue (250g/500g/1kg) (Pasteurised, vegetarian rennet) – Made by Jane and Louis Grubb near Cashel in Country Tipperary, this semi-soft blue cheese was first produced in 1984. It is a unique cheese as it was Ireland's first farmhouse blue cheese. It has a firm texture that takes on a soft, almost spreadable texture as it ages. It has a mellow, subtle and creamy flavour. This cheese was a 2019 World Cheese Award winner.
Fleur de Sologne (1/2/4) (80g each) (Unpasteurised, traditional rennet) – A pretty soft French goats' milk cheese with a natural, ash covered rind. Fleur de Sologne is produced in the heart of the Sologne region in Central France. It has a fine smooth body and a subtle milky goat flavour.
Gorwydd Caerphilly (250g/500g/1kg) (Unpasteurised cows' milk, traditional rennet) – This handmade Caerphilly is made to a traditional recipe using raw cows' milk and animal rennet.  Gorwydd Caerphilly ripens slowly from the rind, which gives it a stripy interior and a crumbly centre. When young the cheese has a lemony fresh tasting tang but as it matures the flavour changes to become more intense with an added creaminess.
EVER-POPULAR Spring Cheese Collection (£44.00) – A tempting collection of cheeses, perfect to enjoy during the spring. It includes:
Crozier Blue (250g) (Pasteurised, vegetarian rennet) – This is a sheep's milk cheese made by Cashel Farmhouse Cheesemakers in Country Tipperary, Southern Ireland. The Grubb family, who own the dairy, have been farming in the area since the 16th Century. Louis Grubb and his family have been making cheese there since the early 1980s. Crozier Blue has a rich and well-rounded flavour, it is gently salty with a distinctly rich creamy texture, offset by a touch of spice.
Fleur de Sologne (80g) (Unpasteurised, traditional rennet) – A pretty soft French goats' milk cheese with a natural, ash covered rind. Fleur de Sologne is produced in the heart of the Sologne region in Central France. It has a fine smooth body and a subtle milky goat flavour.
Kirkham's Lancashire (250g) (Unpasteurised, traditional rennet) – A superb example of a traditional farmhouse cheese, this Lancashire is made by Graham Kirkham in the "black land of Fylde" north of Preston in Lancashire where the pasture land is near the Irish sea. The cheese is buttery with a hint of sharpness.
Rollright (250g) (Pasteurised, traditional rennet) – This cheese is the creation of David Jowett a young British cheesemaker. David makes this cheese at King Stone Dairy in Little Rollright, Oxfordshire. Each cheese has a piece of spruce bark wrapped around its outside edge, this helps to 'hold' the cheese during maturation but also adds a little flavour. The spruce comes from the Jura mountains, located in eastern France near the Swiss border, and is the same wood that is used to 'hold' Mont d'Or cheese during its maturation. Rollright has a peachy coloured rind that complements the pale, unctuous inner paste. It has a delicious full flavour that is savoury and meaty with hints of sweet buttery notes.
Pear & Vanilla Confit for Hard Cheese – The classic flavour of pear with just a hint of vanilla is perfect for this cheese selection.
Biscuits for Cheese Selection Box – A selection box containing individually wrapped packets of each of the four following varieties: Rosemary Wafers – delicious with territorials and soft cheeses; Charcoal Crackers – for goats' and sheep's milk cheeses; Cornish Buttermilk Biscuits – for blue cheeses; and Poppy & Linseed Crackers – for strong flavoured hard and soft cheeses.
* PDO – Protected Designation of Origin, for products that are produced, processed and prepared within a particular geographical area, and with features and characteristics that must be due to that area.
Liven up the Easter break for little ones this year with a fun, entertaining and long-lasting chocolate alternative: the PLAYMOBIL Easter Egg (RRP: £4.99). With four coloured eggs to choose from, each containing a new surprise character from the PLAYMOBIL world, the beloved toy maker's latest collection will cater to every child's interest this Easter.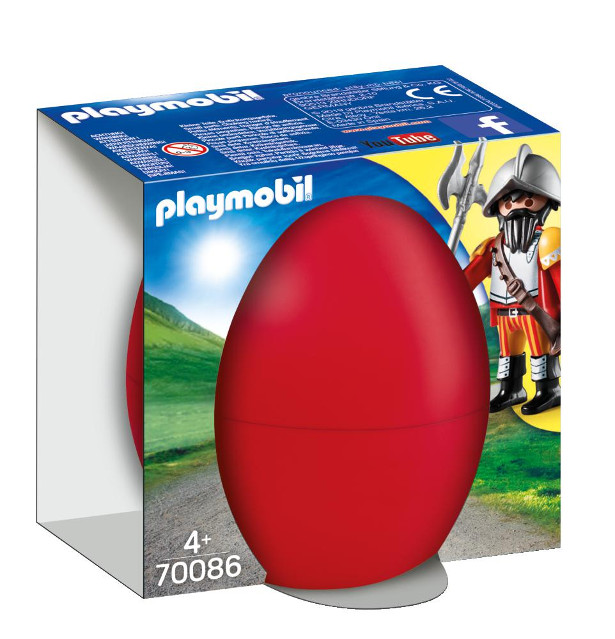 Form an orderly queue to place your orders – the waitress will serve you soon! The pink egg introduces 70084 Diner Waitress with Counter. The set comes with all the accessories needed for fast dining fun, including diner counter with monitor, tray, burger, bowl of chips and drinking cup.
Keep the neighbourhood safe and sound with 70085 Police Officer with Dog. The blue egg contains two figures, a range of police officer accessories and all the kit needed to keep your pooch happy in a day on the beat, including dog leash, bone, dog food and dog blanket.
Recreate fairy stories at home with 70083 Maiden with Geese. Cast in a range of classic folklore tales, the goose has a reputation for its curiosity, sassy personality and entertainment value. The green egg contains one goose girl and three geese, as well as pond and stick accessories.
Head into battle with the red egg's 70086 Knight with Cannon. Defend the toybox against invasion with this host of vital equipment supplies, including cannon, bullets, double axe and sword.

HARIBO Eggs Galore
A cracking NEW addition to HARIBO's Easter range, Eggs Galore is fun, themed and delicious!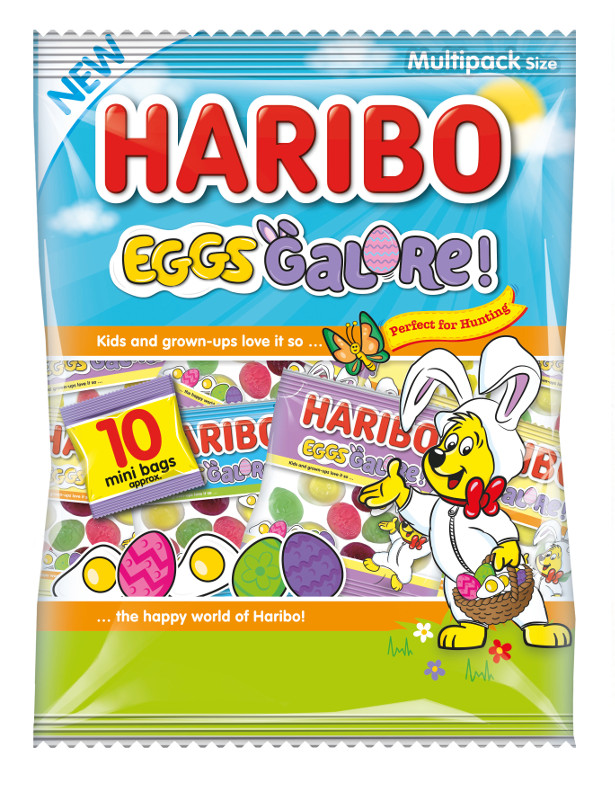 Featuring a multicoloured mix of Easter Egg shaped jelly pieces, alongside everyone's favourite Fried Egg, it's the perfect 'tweet' for all occasions this Easter.
Perfect for sharing, Eggs Galore is guaranteed to get everyone 'egg'cited during the countdown to this popular seasonal occasion.
Multipack (*featuring approx. 10 mini bags)
Grab these new, doggy chocolate bars ahead of Easter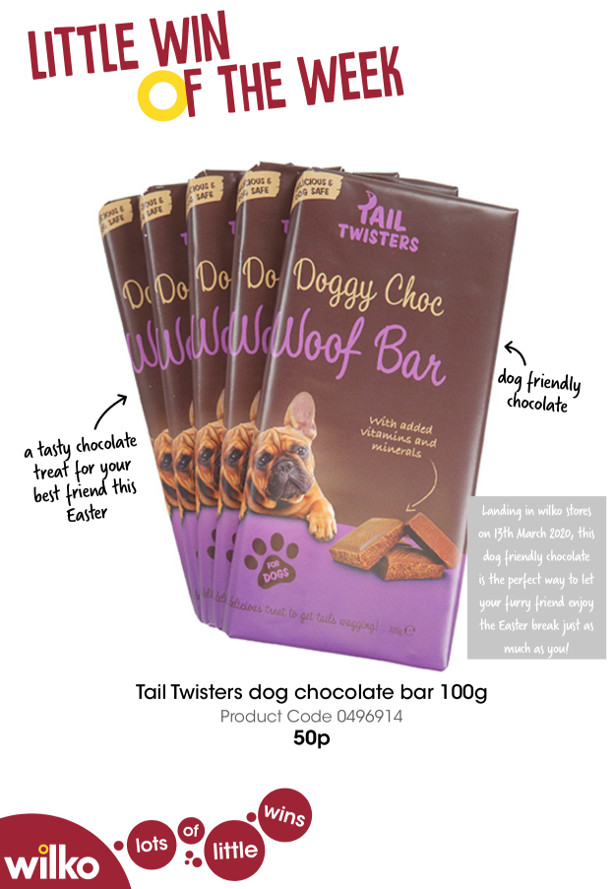 GroomsShop, an ecommerce store selling groomsmen gifts for the wedding party since 1992.
This past October, GroomsShop celebrated its 26th anniversary
1. Instead of the traditional basket, why not give something that is reusable and practical such as the Personalized Growler Carrier – Waxed Canvas and fill it with Easter goodies instead? For the beer lover who has everything, this single growler carrier is a unique Easter gift beautifully crafted in the USA from high quality 20-oz. waxed cotton canvas and solid brass or stainless-steel hardware on the 1" adjustable cotton webbing strap. Built to last, the handsome growler carrier is a terrific personalized gift for dads, brothers, and beer enthusiasts.
www.groomsshop.com/collections/personalized-travel-gear/products/personalized-growler-carrier-waxed-canvas-field-tan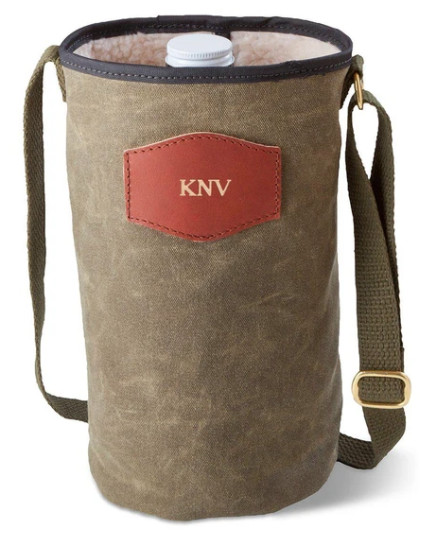 2. Add a Personalized Compact Mirror – Heart – Silver Plated that's not only a beautiful accessory statement, but can be thrown in the purse for easy travel not just during Easter but all year round!
www.groomsshop.com/collections/personalized-travel-gear/products/personalized-compact-mirror-heart-silver-plated-gifts-for-her
3. Impress dads and young men alike with the Personalized Bullet Lowball Whiskey Glass. This unique glass features a bullet that pierces through the surface of the glass. Express your gratitude by giving a gift your friends can truly enjoy. Personalize it with their name to add that special touch to this beautiful piece.
www.groomsshop.com/products/bullet-lowball-whiskey-glass?ref=isp_rel_no_match
4. For those who caught the travel bug, our Personalized Forest Green Canvas & Leather Travel Bag is beautifully crafted from Cognac-distressed leather and durable forest green canvas, the stylish travel gear can hold all the personal care items that you can appreciate on the go. Unzipping the wide opening reveals high-quality, tear-resistant polydrill lining. The professionalization feature on the leather trim of this travel bag adds that extra sense of thoughtfulness when you want a gift that's extra special.
www.groomsshop.com/collections/personalized-travel-gear/products/personalized-forest-green-borello-canvas-leather-travel-kit
5. Finally, the Personalized Traditional Bar Sign is printed onto a composite wood base. The colors are lively. The signs measure 9 inches by 12 inches. The signs can be personalized with the year and a person's first and last name.
Down to a T: Bird & Blend Tea Co. offers alternative gifts for Easter and Mother's Day 2020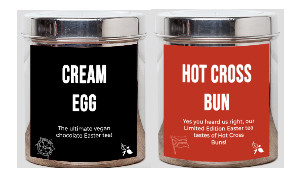 With Spring's biggest calendar events well within sight, tea mixologist company Bird & Blend has launched some inspiring alternatives to sugar-free gifts. The perfect way to indulge without missing out on flavour, its latest concoctions will appeal to brew lovers as well as those seeking something a little different.
After years working in the tea industry, Krisi Smith decided to use her skills to create a range of innovative, top-quality blends. Alongside her partner Mike, Krisi started Bird & Blend Tea Co. in 2013, and now this independent, award-winning company is on a mission to reimagine the Great British brew!
While it's Easter (Sunday 12th April) offerings are all about nostalgia, it's Mother's Day (Sunday 22nd March) range focuses on bespoke gifts that are tailored to suit each individual. Chocolate fans will fall head over heels for the company's brand new Cream Egg blend. This drinkable version of the nation's favorite Easter treat is the ultimate vegan and sugar-free alternative, balancing Sri Lankan black tea with cocoa nibs, jasmine blossom, and natural flavourings, for an egg-cellent hit of nostalgia in a mug and the use of cocoa nibs in place of chocolate makes this a much healthier option! Priced at £5.55 for 50g, Cream Egg is available in tea bags and loose leaf.
Making a welcome return for the season is the brand's highly popular Easter Egg Nests tea, which brings back fond memories of baking around the kitchen table! The ultimate wistful brew, it combines Sri Lankan Black tea, cocoa nibs, Japanese Sencha green tea, toasted rice, vegan marshmallows and natural flavourings. Priced at £5.80 for 50g, this beverage has a nutty tang that's enough to transport you back to your childhood!
Another absolute seasonal favourite – Hot Cross Bun – is back with a bang. Priced at £5.80 for 50g, it mixes Rooibos, Sri Lankan black tea, cinnamon, hibiscus, apple pieces, rosehip, orange peel, vanilla and cranberry pieces, conjuring the aroma and taste of freshly baked buns!
As for Mother's Day, Bird & Blend has every woman covered. Offering tailored gifts that are aimed to suit individuals down to a T, you can build your own gift box (from £16.99), by choosing up to four blends, to create the perfect gift for the woman in your life! With flavours including Gingerbread Chai and Morning Kick, there's something for everyone.
Other options include Loose Leaf Tea Gift Packs (from £4.35), in every flavour from Strawberry Lemonade to Honey Bee Beautiful, as well as Tea Experience Bundles (£25) and the World Atlas Of Tea (£20) – Krisi's brand new book!
Founders Krisi and Mike commented: "We're on a mission to make people happy with good brews! Leading the way in tea innovation in the UK, our range blends herbs, flowers, and caramels, for truly unique flavour combinations. For Easter and Mother's Day, people often feel obliged to buy chocolates or flowers, but why not go for a gift that can be tailored to someone's exacting tastes? Plus, tea is a fantastic vegan and low-calorie alternative for those with dietary requirements!"
Montezuma's Easter Eggs 2020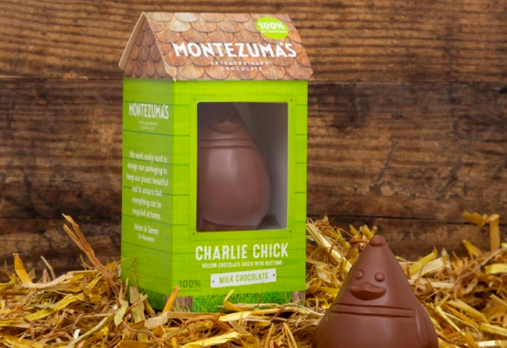 Montezuma's really feel as though Easter is the most exciting time of the year, and as always we are thrilled to unveil their new Easter Egg collection! Montezuma's main focus is 'more chocolate, less packaging' and they hope that you will enjoy the collection as much as they have enjoyed creating it for you!
Peanut Butter Mini Eggs – £4.00 (150g) – www.montezumas.co.uk
Soft centred, bite sized and highly addictive. Montezuma's chocolate mini eggs come in a deliciously, creamy milk chocolate, rich dark chocolate and now, a much requested nutty Absolute Black 100% cocoa variety too.
Milk Chocolate Peanut Butter Mini Eggs
Dark Chocolate Peanut Butter Mini Eggs (Vegan)
Absolute Black 100% Cocoa Peanut Butter Mini Eggs (Vegan)
Charlie Chick and Friends With Buttons – £6.00 (100g)- www.montezumas.co.uk
Meet Montezuma's new range of cute chocolate chicks, available in three of their best selling chocolate varieties. Each chick comes with a 25g bag of their moreish bite-sized buttons.
Milk Chocolate Charlie Chick With Milk Chocolate Buttons
Dark Chocolate Clara Chick With Dark Chocolate Buttons (Vegan)
Like No Udder Connie Chick With Like No Udder Buttons (Vegan)
Hetty Hen and Friends With Mini Eggs – £10.00 (275g)- www.montezumas.co.uk
Meet our new range of chocolate hens, available in four different chocolate varieties, creamy milk chocolate, rich dark chocolate, Like No Udder (milk alternative) and Absolute Black 100% cocoa.
Milk Chocolate Hetty Hen With Truffle Mini Eggs
Dark Chocolate Harriet Hen With Truffle Mini Eggs (Vegan)
Absolute Black 100% Cocoa Heather Hen With Peanut Butter Mini Eggs (Vegan)
Like No Udder Milk Chocolate Alternative Hannah Hen With Dark Chocolate Mini Eggs (Vegan)
Giant Egg – £20.00 (450g)- www.montezumas.co.uk
Montezuma's eggstrodinarily large egg is available in all of Montezuma's best selling varieties, so there's something for everyone to get eggcited about!
Milk Chocolate With Butterscotch
Dark Chocolate With Orange (Vegan)
Like No Udder Milk Chocolate Alternative (Vegan)
Absolute Black 100% Cocoa With Cocoa Nibs (Vegan)
Enormous Egg – £50 (1kg)- www.montezumas.co.uk
A beautiful blend of milk, white and dark chocolate with delicious honeycomb pieces. Standing at 30cm tall, this one is bound to impress.
Button Egg – £15 (340g)- www.montezumas.co.uk
Each of our chocolate eggs contains a bag of Montezuma's moreish bite-sized buttons (25g).
Milk Chocolate Button Egg
Dark Chocolate Button Egg (Vegan)
Like No Udder Milk Chocolate Alternative Button Egg (Vegan)
Absolute Black 100% Cocoa With Cocoa Nibs Button Egg (Vegan)
Limited Edition Easter Chocolate bar –
Vegan
Handmade
Real Ingredients
kakaduplumco.com/collections/chocolate-dukkah-muesli/products/easter-treasure-hunt-limited-edition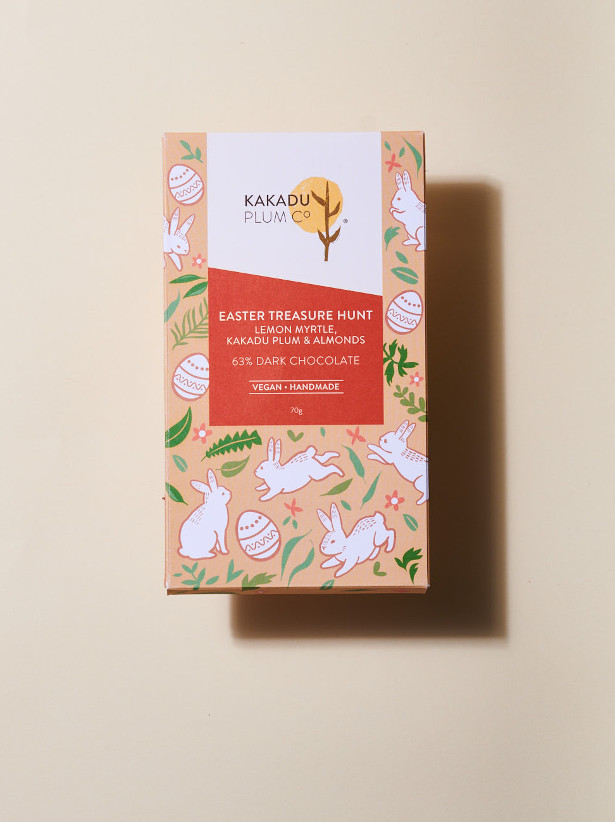 CADBURY CREME EGG COOKBOOK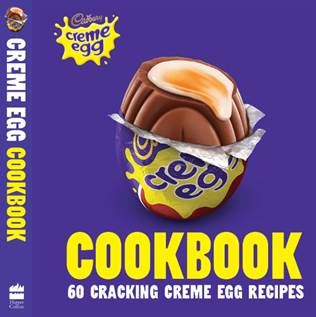 Let's get eggs-perimental, Cadbury has launched its Cadbury Creme Egg Cookbook which includes 60 egg-citing new recipes from Cadbury Creme Egg Sour dough to Cadbury Creme Egg pavlovas. There's something for everyone in this giftworthy cookbook. This might be perfect for Mother's Day, recipe slots or for any shopping galleries you are working on!
Cadbury has teamed up with baking sensations, Great British Bake-Off Martha Collinson and Cake Designer Georgia Green to contribute and create the tastiest Cadbury Creme Egg treats.
The book will be available nationwide at £9.99 in Waterstones, Asda, Tesco and Sainsburys, etc. As well as Cadbury Gifts Direct here.
Some example recipes below, please let us know if you need high-res images of the recipes and book:
· Cadbury Creme Egg Chocolate Pots, pg. 86-87
· Cadbury Creme Egg Banana Pavlova pg.56
· Cadbury Creme Egg Fudge pg.100
· Cadbury Creme Egg Millionaire's Shortbread pg.11
· Cadbury Creme Egg Rocky Road pg.114
· Cadbury Creme Egg Shortbread Bites pg.22
· Cadbury Creme Egg Bread and Butter Pudding pg.60
· Cadbury Creme Egg Chocolate Roulade pg. 42-43
It's time to get eggsperimental, Cadbury launches Creme Egg Cookbook
· Cadbury launches Cadbury Creme Egg Cookbook with sixty egg-citing recipes
· Cadbury recipes include Cadbury Creme Egg pavlovas to Cadbury Creme Egg sourdough toast for all to enjoy
· Cadbury has teamed up with Great British Bake Off stars and award winning cake designers to create the tastiest Cadbury Creme Egg creations possible
· Cadbury Creme Egg Cookbook will be available in stores nationwide for £9.99
March 2020: Loyal Cadbury Creme Egg fans will be eggstremly eggcited with the launch of the Cadbury Creme Egg Cookbook in partnership with Harper Collins. The latest Cadbury Creme Egg Cookbook is bursting with sixty cracking Creme Egg recipes for avid bakers to get gooey about. Bakers have been adding their favourite Easter treats to recipes for decades and this year Cadbury wanted to bring a range of mouth-watering recipes together in the form of the cookbook, for everyone to enjoy these gorgeously gooey goodies in new and thrilling ways.
From profiteroles to pavlovas, from brownies to breads, Cadbury has worked egg-ceptionally hard to find a way to hatch a Cadbury Creme Egg into any treat, even if its deliciously sweet or into fun savoury snacks. A Cadbury Creme Egg has been included to add a gooey touch to every dish.
The Creme Egg Cookbook sees three baking talents contribute to the tasty unique recipes. Contributing bakers include: Great British Bake-Off Quarter Finalist Martha Collison, baking extraordinaire Natalie Thomson and London based Award Winning Cake Designer Georgia Green.
Raphael Capitani, Brand Manager, Cadbury Creme Egg, said: "We've been on a culinary quest curating the Cadbury Creme Egg Cookbook with 60 delicious Creme Egg recipes. Whether you've got a bake sale, a birthday or looking for an ideal gift for a Cadbury Creme Egg fan, this book is for you!"
No need to hunt high and low for Easter treats thanks to The Crazy Store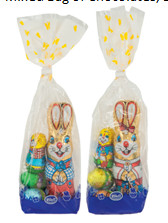 So you've decorated your house and bought the bunny ears, but have you stocked up on Klett Easter teats yet? This chocolate imported from Germany is available at The Crazy Store and promises to tickle your taste buds and delight everyone with its bright bunny characters and foiled egg options.
For 60 years, Klett's well-known chocolate figures have been hidden in gardens around the world and this Easter, thousands of South Africans will fill up their baskets with bunnies, and chocolate eggs in bags or crates – all wrapped in brightly coloured foil. It's almost a pity you must unwrap these beautiful chocolate treats, but it's so worth it once you taste the chocolate, and it melts in your mouth.
The Crazy Store has something for every family member. The Mixed Bag of Chocolates is a firm favourite – who doesn't love one bag filled with four options? And also look out for the Klett Chocolate Hollow Eggs, they're a must-have for any Easter hunt in the garden.
Mixed Bag of Chocolates, 100g; 4-piece – R39.99 each (468-000611-20)
Klett Easter Bunnies:
40g – R9.99 (468-000606-20)
60g – R14.99 (468-000603-20)
125g – R 29.99 (468-000607-20)
Chocolate Hollow Eggs (100g) – R39.99 each (468-000610-20)
Chocolate eggs in crates, 75g, 12-piece – R39.99 each (468-000608)
The Crazy Store is your one stop shop for all things Easter related, so hop on down and find everything you need.
To join The Crazy Store community and keep updated with the latest promotions, visit www.crazystore.co.za or follow @TheCrazyStoreSA on Instagram and Facebook and @TheCrazyStore on Twitter.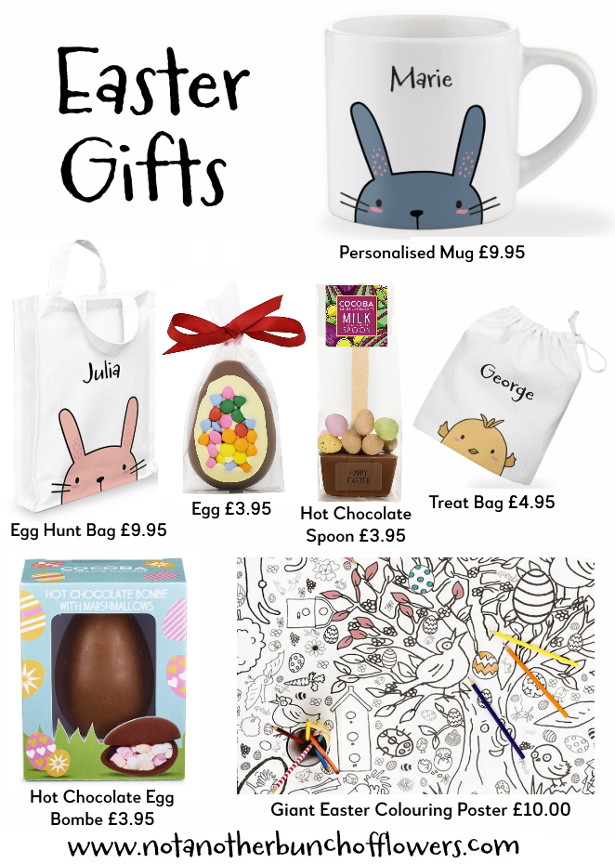 Easter Gifts from Frugi
Organic clothing with Easter bunnies, chickens, and more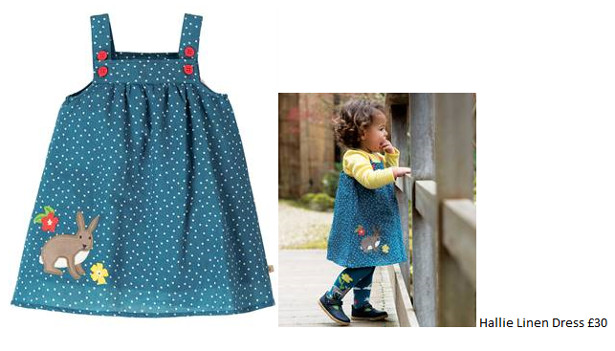 Want to cut down on gifting chocolate eggs this Easter? Then, gift some beautiful Easter themed organic clothing! Frugi's clothes are made using GOTS certified organic cotton (no harsh chemicals/pesticides used in production) that makes the clothes super soft and snuggly. Plus, for children that suffer from allergies, eczema, or sensitive skin, organic cotton is a better choice. Available www.welovefrugi.com
London Transport Museum shop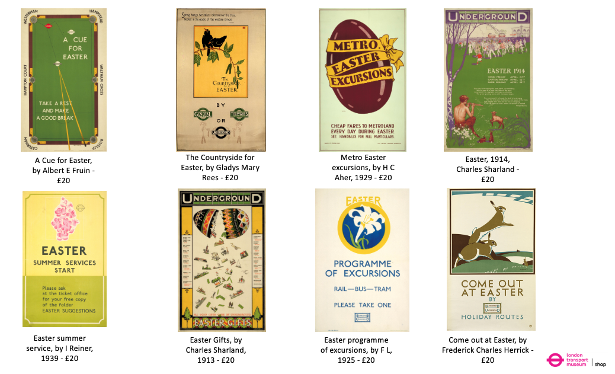 Le Toy Van

Eggstra Special: Childs Farm's Easter delight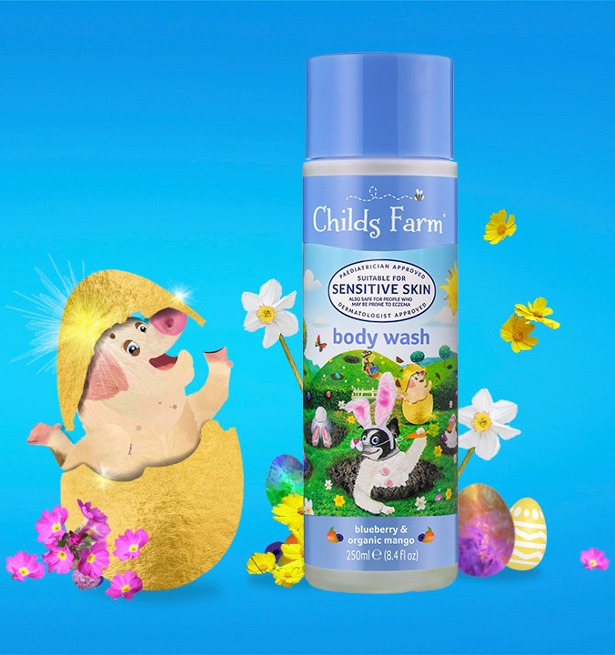 FACEBOOK | INSTAGRAM | TWITTER | YOUTUBE
Childs Farm, the UK's No.1* baby and child toiletries brand, has released an eggciting LIMITED EDITION Easter Blueberry & Organic Mango Body Wash, exclusively coming to a Boots near you!
Thanks to the hugely successful Christmas wash, Childs Farm is waving goodbye to the winter blues by welcoming in the spring with this beautiful Easter-inspired bottle. If you're tired of the traditional chocolate eggs and looking for something different, this new body wash is the perfect gift for your little ones.
For those still partial to a chocolate egg (or three!), this delightful bottle will wash away the bits of chocolate you may have missed! With winter finally on its way out, this limited-edition bottle is sure to bring spring cheer to your bathrooms.
Fun and decorative, this collectible bottle features Radar masquerading as the Easter Bunny and contains a mouthwatering blueberry and organic mango fragrance. This wonderful product makes cleaning off dirt (and chocolate!!) a doddle, while also leaving hair shiny and tangle-free and skin wonderfully soft.
Suitable for newborns and upwards, it is dermatologist and paediatrician approved as suitable for sensitive skin, and safe for people who may be prone to eczema.
How much does it cost and where can I buy it?
Available exclusively at Boots here and from Childs Farm here – RRP £4.00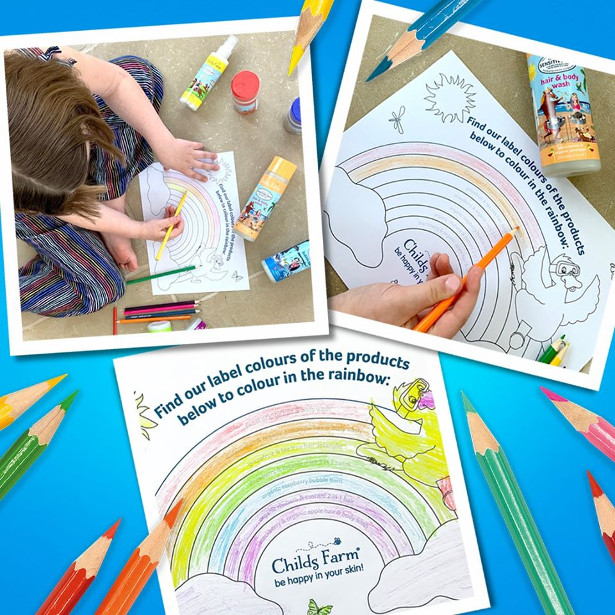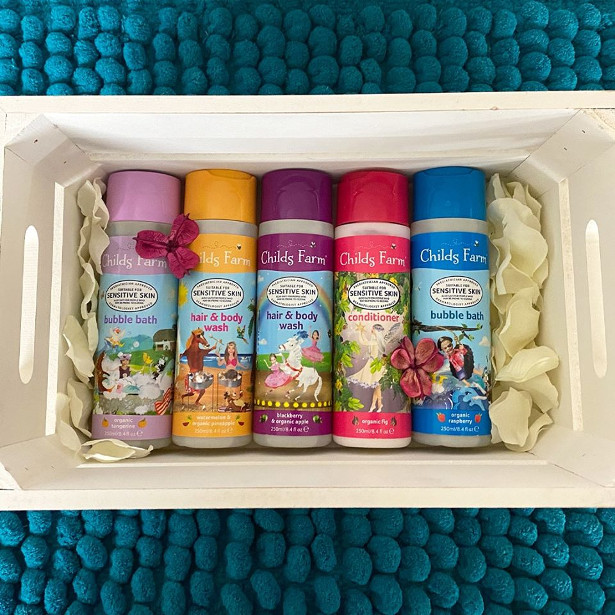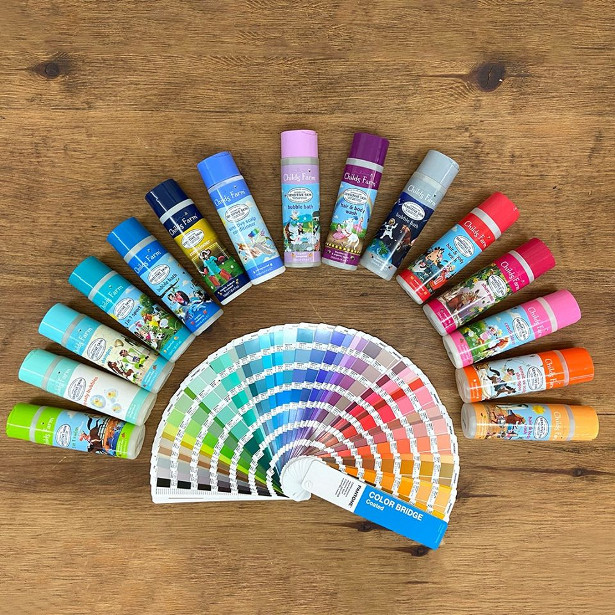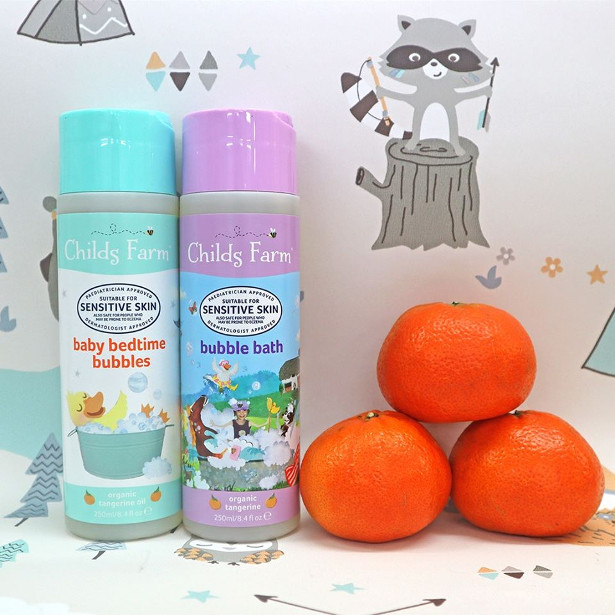 The Edifier TWS5 are premium, true wireless earbuds designed to deliver a high-level acoustics performance from its ergonomic shape.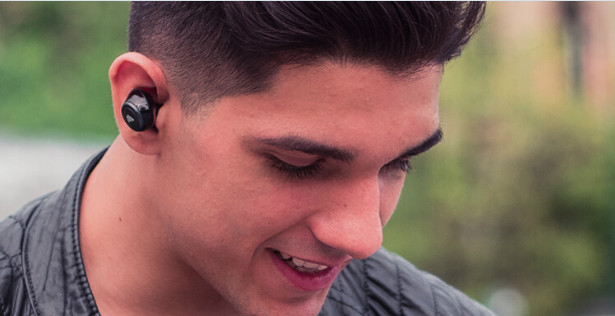 FACEBOOK | TWITTER | YOUTUBE | LINKEDIN | INSTAGRAM | PINTEREST
Multiple included earbud tips for a secure and comfortable fit
Bluetooth 5.0 with aptX,
Equipped with a Qualcomm QCC3026 chipset, the Bluetooth connection consumes less power compared to other true wireless products
Total 32 hours of playback – 8 hours of playback, and another 24 hours available with the magnetic charging case
IPX5 rating – the splash proof shell protects from sweat and rain.
£79.99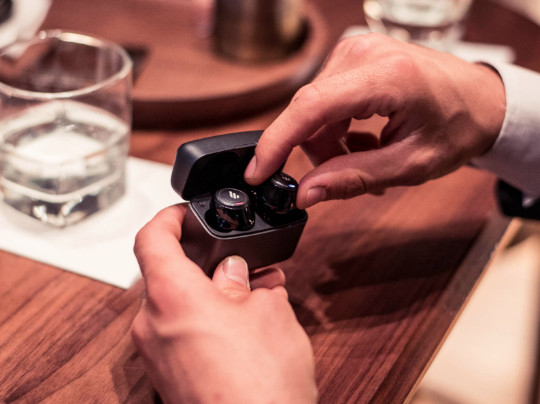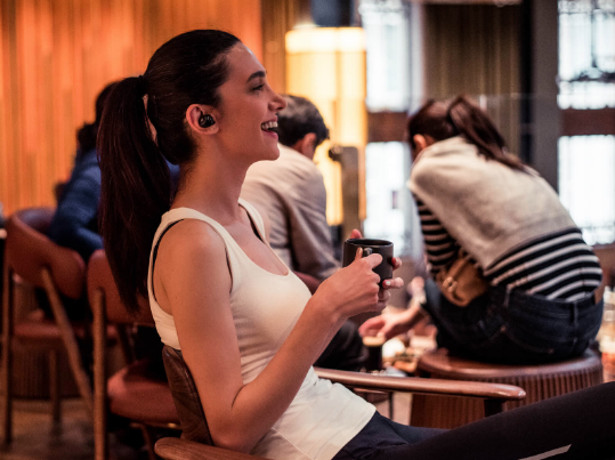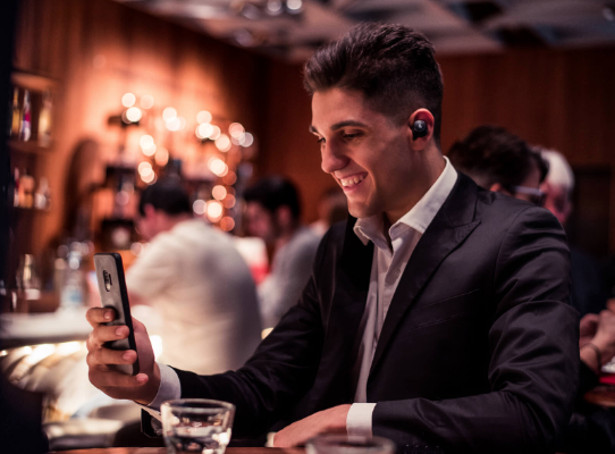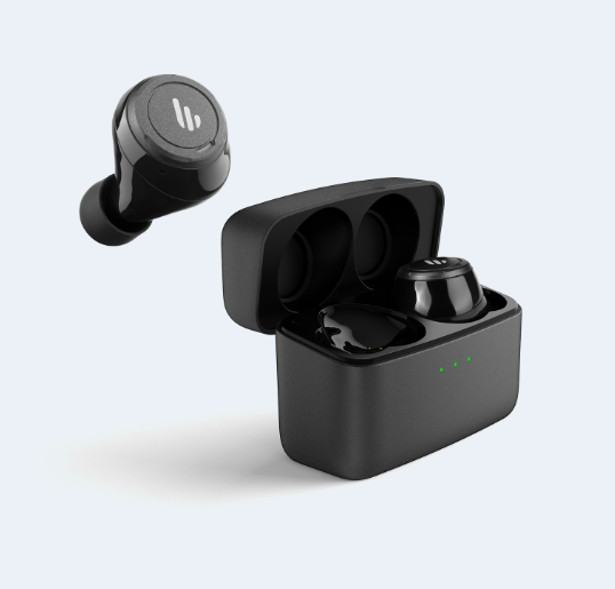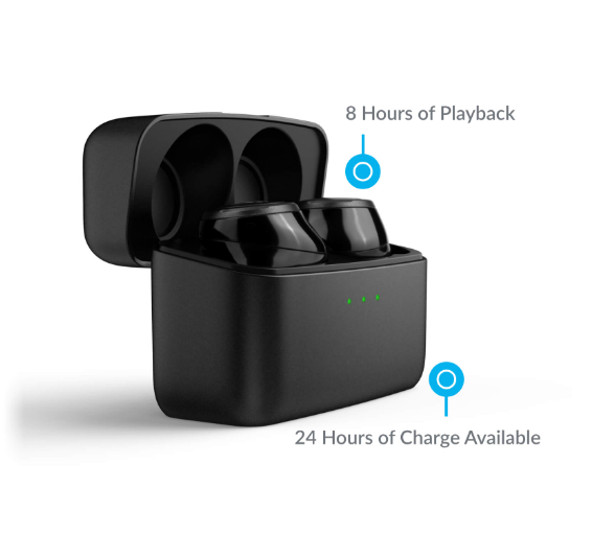 Little Beau Sheep offers luxury bodycare and laundry care, all handmade from British Wool and the valuable by-product of Lanolin.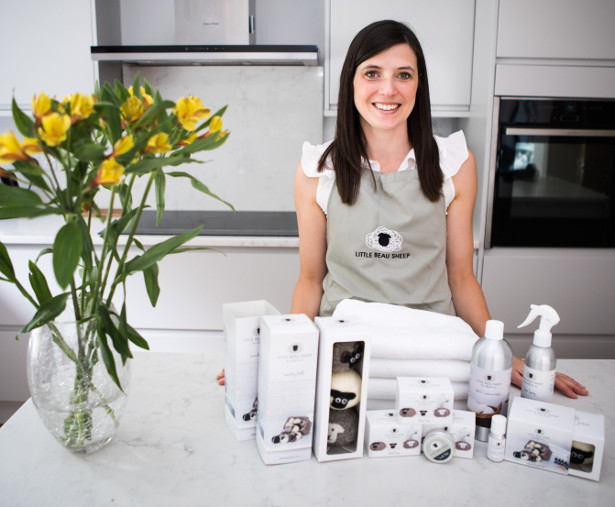 Using British wool, Founder Sarah Turner and her team handmake a range of natural and novel gifts and goodies in the heart of the Yorkshire Dales. From dryer balls for a faster more fragrant tumble-dry to felted soaps for an invigorating bath or shower, there's a whole flock of fabulous stuff to choose from.
Celebrate Easter sustainably this year.
Find some of our favourites to gift your loved ones this Easter:
Suffolk sheep felted soap. Felted soap – Suffolk sheep, lanolin soap bar and flannel in one, naturally exfoliating and antibacterial. £12.00 – www.littlebeausheep.com/products/suffolk-sheep-felted-soap/image.png
Get ahead on your spring cleaning with the Wool Dryer Balls in a range of adorable designs. Made of 100% wool, the balls will last over 1000 washes and reduce drying time and help soften clothes naturally, eliminating the need for fabric softeners or dryer sheets. Wool Dryer Balls are an adorable chemical-free alternative and would make for the perfect Spring-time gift.
Suffolk Sheep Laundry Ball & Oil Set – £14.00 – This dynamic duo softens and scents your tumble drying in one gorgeous go. Left to roam, they'll keep drawers smelling meadow fresh. www.littlebeausheep.com/products/suffolk-sheep-laundry-ball-oil-set/
Packs of 3 from from £18.00 – www.littlebeausheep.com/products/wool-dryer-balls-sheep-dog-mix-2-x-suffolk-sheep-1-x-sheep-dog/
Why not combine the complete laundry collection for an Easter refresh. The set is beautifully presented in the Little Beau Sheep gift box and contains 3 of the best-selling dryer balls, 3 laundry fragrances, a travel size linen spray and a travel size wool and cashmere wash. www.littlebeausheep.com/products/complete-laundry-collection/
Turn Easter Sunday into Self- care Sunday with the luxurious Body Collection Gift Set, containing Little Beau's iconic Suffolk Felted Soap, Lanolin Enriched Hand Wash, Hand and Body Lotion and the Lanolin Balm this is sure to provide pure relaxation. The Body Collection is presented beautifully in a Little Beau Sheep Gift Box, saving you from the wrapping! https://www.littlebeausheep.com/products/the-body-collection/ – £35
Who says Easter is all about chocolate?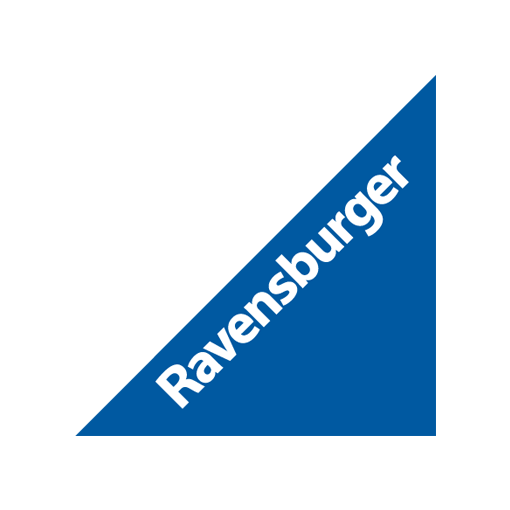 Easter – every bunny loves a spring puzzle
If you fancy escaping the chocolate aisle this Easter, a spring-themed puzzle is a great choice.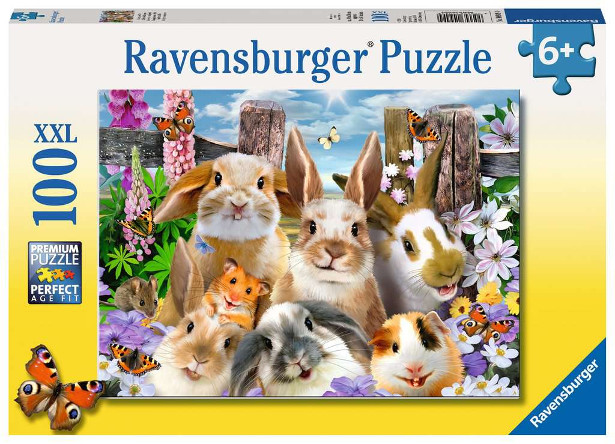 FACEBOOK | INSTAGRAM | TWITTER | Blogspot
Ravensburger Rabbit Selfie 100XXL Piece Puzzle, RRP £8.99, available from March from Amazon.co.uk and puzzle retailers nationwide
This impossibly cute puzzle is packed with personality. Who needs chocolate when you can spend some quality time with these cute bunnies? With 100 large pieces, this puzzle is perfect for children aged 6 years and up.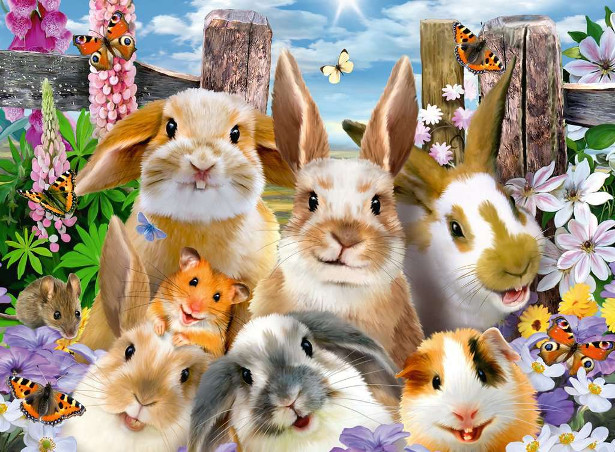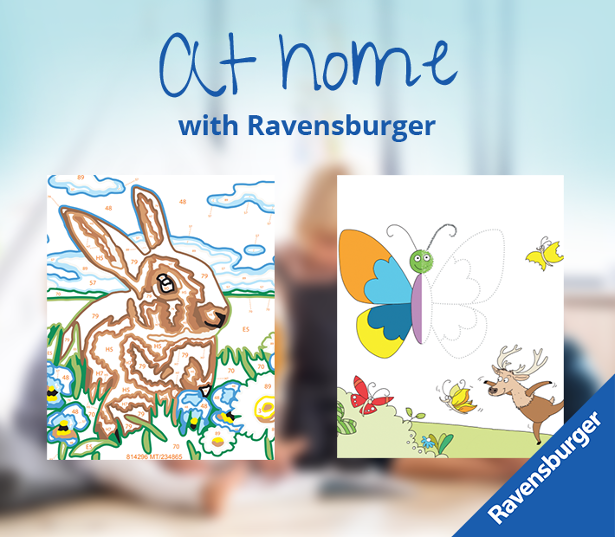 Morse Toad launches 'Chocolate Memory Box' – personalised gift of chocolates + framed photo which eliminates packaging waste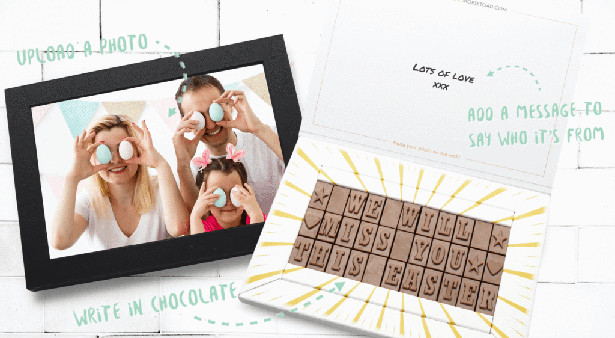 Morse Toad is today launching its new, unique and eco-friendly gift, the 'Chocolate Memory Box', that combines a moment of chocolate indulgence with a memory that can be framed and hung on the wall.
Customers write a personalised message to the recipient made from high quality Belgian chocolate letters. These chocolate letters are contained in a box with the customer's photograph printed on the top. Customers can add a note to say who it's from and choose to include a frame – essentially giving the recipient both a box of delicious chocolate and a beautiful image or memory to hang on their wall.
The entire gift will fit through a typical letterbox.
The product was designed by Dicky Broadhurst, founder of Morse Toad, and was inspired by a desire to reduce unnecessary waste. In the past, the Belgian chocolate letters were contained in a box that had to be disposed of after the chocolates had been eaten. With packaging waste being a major issue in society, Morse Toad wanted to come up with a solution that eliminated the need for the packaging to be thrown away.
The 'Chocolate Memory Box' is the solution – after the chocolates have been enjoyed, the photo box can be framed and hung on the wall from the holes in the back of the box.
Customers can include a photo and write message in chocolate, making it the perfect gift for any special occasion:
– For Valentine's Day; send a photo of you and your partner as well as a chocolate message declaring how much you love them
– For Mother's Day and Father's Day; it is perfect as a gift from the kids. Upload a photo of the family, then share a chocolate message telling Mum or Dad how great they are
– For Grandad's birthday; send a photo of the grandkids complete with a chocolate birthday message.
The 'Chocolate Memory Box' can be bought here: www.morsetoad.com/products/chocolate-memory-box
The gift is priced between £12.95 and £19.50. Adding a frame is an additional £4.50.
Morse Toad is an online company that enables their customers to create and send personalised gifts through the letterboxes of their friends and family. Their independent review score is 9.7. Morse Toad offsets their environmental impact by contributing to TreeSisters, a tree planting initiative.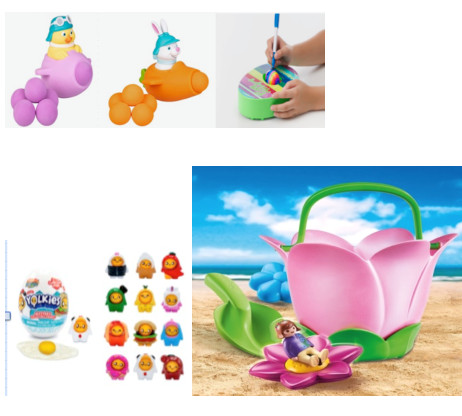 Flying Bunny POPPER / Flying Chick POPPER: A whimsical and iconic Easter-themed twist on two of Hog Wild's latest Poppers! The new FLYING BUNNY and FLYING CHICK are super cute additions for Easter baskets everywhere! HOWEVER, these lil' animals can 'shoot' their own Easter-themed, brightly colored poppers up to 20 feet! They come packed with six safe foam balls – don't forget to duck! From Hog Wild. MSRP: $12.99
Eggmazing Egg Decorator: Delivers the fantastic spinning action, creating colorful designs on hard-boiled large or extra large eggs. The clever design of the unit lets you to be a part of the decorating process instead of simply "watching and waiting" for messy dyes to work! Simply place a hard-boiled egg into the machine and turn it on. The machine holds and spins the eggs; you hold a marker on the egg as it spins, creating stripes, lines and other fun designs! From Hey Buddy, Hey Pal. MSRP: $25.99
Foodie Surprise Yolkies: Yolkies are the first collectable toy including delicious slime you can eat! Inside each Yolkies egg is a yummy candy slime 'egg white', gummy yolk and an adorable egg yolk character with surprise costume! With 12 Yolkies to collect in season 1, there will be an assortment of holiday Foodie Surprise Yolkies rolling out throughout the year. From Redwood Ventures. MSRP $4.99
PLAYMOBIL SAND Spring Flower Bucket (PLAYMOBIL): Perfectly sized for Easter baskets Use the leaf-shaped shovel to scoop up the sand and then pour over the sieve to separate out any seashells! Kids can then use the collected sand to fill the flower mold. From Playmobil. MSRP $16.99
EGG-CELLENT DEALS AT ALDI THIS EASTER
If you're on the lookout for egg-stravagent Easter eggs, Aldi has you covered with its spectacular range of decadent chocolate offerings. There's something for everyone with prosecco and gin eggs for the adults, and smashing piñata eggs for the kids – all available at Aldi's everyday amazing prices.
Who says Easter is just for kids. Brand new for 2020 are the Moser Roth artisan, alcohol infused 'adult' Easter eggs, with the Gin White Chocolate Egg and the Prosecco & Raspberry Milk Chocolate Egg (£4.99) both on offer. On sale from 9th February.
Find yourself stuck trying to pick your favourite chocolate flavour? Why not try Aldi's duo egg – the Moser Roth Delectable Duo (£4.99). Available in three different half-and-half chocolate concoctions, the eggs feature one side of rich, 41% cocoa Ghanian milk chocolate and on the other, a choice between Belgian white chocolate glittered with crispy feuilletine, golden Belgian caramel dore with pink Himalayan salt, or 72% dark Ecuador chocolate with sweet superfruits. Available in-store from 9th February, these eclectic eggs have you covered for whatever flavour fusion takes your fancy.
Guarantee a cracking time this Easter with Aldi's Piñata Egg (£4.99) – the ultimate party piece. Smash to reveal the surprise mini eggs encased within the luxuriously rich, milk chocolate chick shell. On sale from 9th February.
Also, Aldi's Easter Treasures (£0.99) – a selection of individually wrapped chocolate bunnies, chicks and eggs – are sure to delight kids, plus they're perfect for any Easter egg hunt. Available to buy from 9th February.
Aldi's Choceur Easter Egg (£3.49) is a decadent milk chocolate Easter egg filled with sumptuously sweet, salted caramel truffles. On sale from 9th February.
For a culinary twist on the classic Easter egg – Aldi's Curious Inventions Easter Eggs (£2.99) are bursting with the funky flavours of Banoffee, Eton Mess, and Salted Pretzel & Orange. The Banoffee offering is a milk chocolate shell, infused with banoffee flavouring and adorned with white chocolate decoration, sweetened banana chips, salted caramel and chocolate fudge pieces, mini white chocolate coated biscuit balls, white chocolate drops and butterscotch pieces. The Eton Mess option is a hollow white chocolate egg with a strawberry flavoured decoration, white meringue drops, white chocolate drops, strawberry crunch and freeze-dried strawberries. Or if these don't tickle your fancy – why not try the Salted Pretzel & Orange egg – a milk chocolate egg with white chocolate decoration, chocolate fudge pieces, orange jelly pieces, dark chocolate drops and salted mini pretzels. On sale from 9th February.
Aldi's Moser Roth Ripple Eggs (£4.99) will create a talking point amongst guests this Easter. The rich and creamy Belgian milk chocolate ripple effect egg comes jam-packed with a variety of truffle flavours – choose from salted caramel, raspberry and hazelnut truffles. In store from 9th February.
Aldi's showstopper Moser Roth Giant Ostrich Egg (£14.99) is an egg-ceptional Easter treat of epic proportions – an 800g giant white chocolate egg with gooey caramel flavouring. Share with friends or dare to tackle on your own over the long weekend – this egg is the ultimate Easter indulgence. In store from 15th March.
Also set to take centre stage this Easter is Aldi's beautifully decorated Luxury Butterfly Egg (£14.99). Made with Fairtrade cocoa, the smooth Milk Chocolate Egg is decorated with 3D butterflies and hand decorated flowers, and nested within the shell is a scrumptiously sweet, gold lustre Belgian caramel dore chocolate egg. Grab it while you can – available in stores from 15th March.
EASTER EGG? WHAT EASTER EGG?
EASTER EGG HUNTS JUST GOT HARDER AS DELIVEROO LAUNCHES INVISIBLE EGG RANGE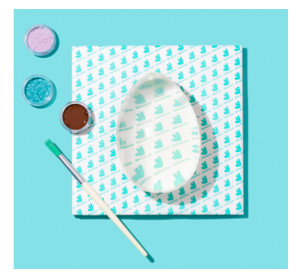 · This Easter, Deliveroo launches Invisible Easter Eggs
· Available in chocolate for just £1.95 and a Cointreau flavour for adults priced at £2.15 – with prices reflective of the eggs' calorie content
March 2020: Deliveroo is making Easter egg hunts a lot harder this year with the launch of a range of invisible eggs.
Ahead of Easter on April 12th, Deliveroo is launching a range of Invisible Easter Eggs, which will be available from the food delivery platform over Easter weekend in two delicious flavours – chocolate and Cointreau. Customers in London and Manchester will all have the chance to get in on the action (if they can spot it).
The translucent eggs are made from premium grade gelatine and purified water in order to make the egg clear. The chocolate and Cointreau flavourings are produced using a centrifuge, this scientific equipment extracts flavour by spinning materials at high speeds to achieve separation.
For those looking to indulge without the guilt, these eggs are the perfect treat – all the joy without the calories or hefty price tag. With no more than 215 calories per egg and at a price that won't break the bank.
In keeping with Easter traditions, each egg comes packaged with three pots of edible decoration and art supplies, so kids and adults alike can get creative.
Joe Groves, at Deliveroo says: "An Easter egg without the guilt and they're invisible, so no one can keep track on how many you've eaten, roll on Easter! There's one for the kids and one for the big kids, so everyone can be in on the fun this Easter.
These Invisible Eggs are the much anticipated sequel to last year's sold out Dragon Eggs, launched to celebrate the final series of Game of Thrones.
The Deliveroo Invisible Eggs are available from Good Friday (April 10th) at £1.95 (chocolate flavour) and £2.15 (Cointreau flavour) in London and Manchester.
Safely Delicious 5 Pack Allergen-Free Pumpkiny Bites (1oz.) All-Natural, Gluten-Free, Vegan Snack for Kids, NO Wheat, Dairy, Peanut, Tree Nuts, Soy, Egg, Fish, Shellfish, Sesame, Mustard
On Amazon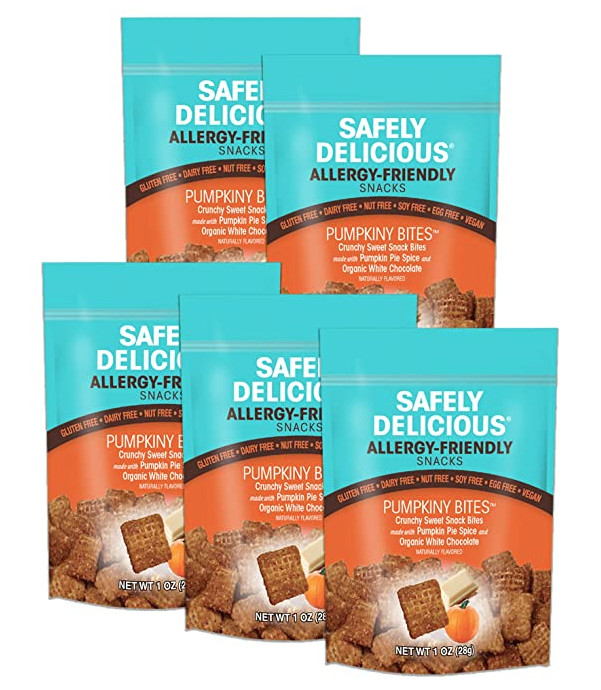 MadeGood
It has become clear as the holiday approaches, Easter will be spent in quarantine. But that doesn't mean it can't be fun! 🐣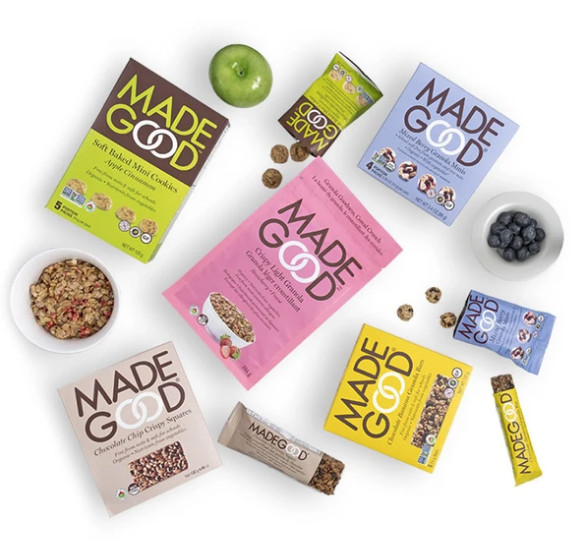 You're pondering what to create Easter baskets or party favors with, (besides the chocolate bunnies!) MadeGood takes the guesswork out of Easter basket snacks with their nutrient-packed allergy-friendly delicious snacks which come in a variety of delectable flavors.
Think healthy and delicious soft baked mini cookies and crispy squares (reminiscent of rice crispy treats), all made in a dedicated facility completely free from the 8 common allergens: peanut, tree nuts, wheat, dairy, egg, soy, sesame, fish and shellfish, making them safe for kids everywhere AND they have a full serving of veggies as well.
Find these nationwide at Target, Target.com, Whole Foods, Walmart, CVS Pharmacy and many more.
In order to help save money on purchases during this time: madegoodfoods.com is offering 35% off + Free Shipping when buying 2 items or more. Ends April 21st.
Keebos
Recently featured on Gadget Flow, People en Español,Travel Family Adventure, Daily Mail UK, and San Diego Family. They have also partnered with One Tree Planted to support our environment: for every Keebos purchased, they donate funds to plant a tree.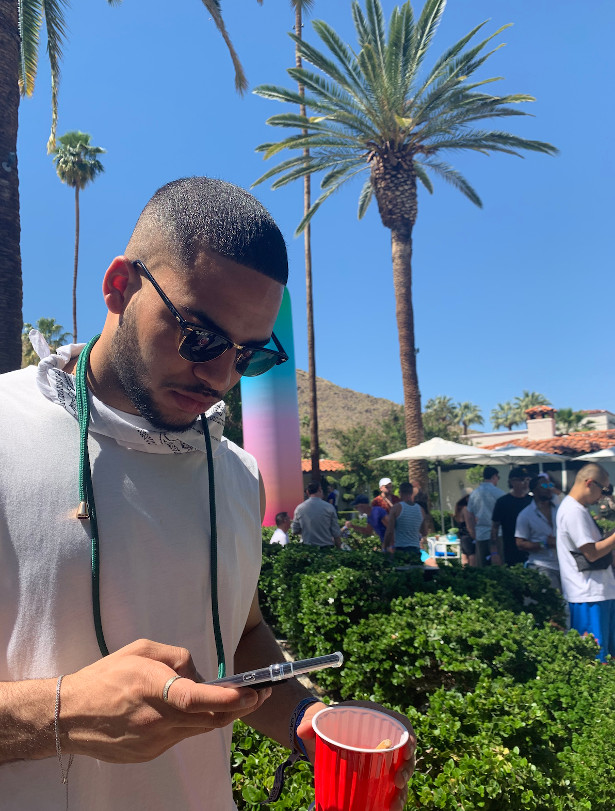 The Keebos crossbody phone case helps you keep your hands free, and prevents you from dropping or losing your phone. This accessory is great for traveling: It lets you carry just the essentials as the case has a sealable wallet on the back for storing cash, IDs, and credit cards. Keebos are also handy for sightseeing, when you might need to snap a quick photo or check your location. Actress Eva Longoria was recently spotted wearing Keebos in Beverly Hills!
Keebos crossbody phone cases are available for $28.95 on www.keebos..com, or on Amazon.
Instagram: www.instagram.com/keebos
"Where is God? It sure looks like He's not anywhere!" – quote from 'Where is God? Bracha Goetz is a supreme children's author when it comes to using a story to satisfy the natural curiosity in children.
On Amazon > www.amazon.com/gp/product/099889320X/ref=dbs_a_def_rwt_hsch_vapi_taft_p2_i7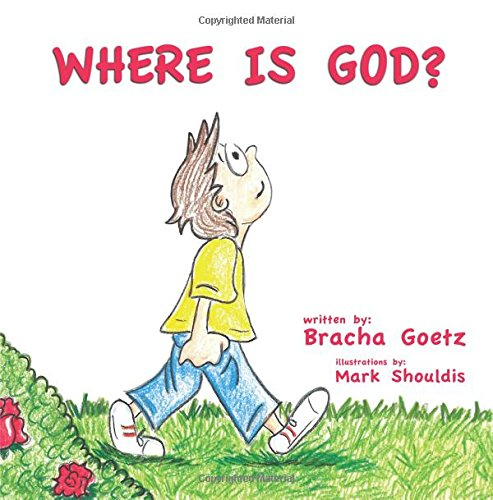 Holland & Barrett launches biggest ever vegan Easter offering, including 'Crème Eggs', 'Mini Eggs' and 'Reese's Cup' dupes

Half a million[i] Brits are expected to be vegan by April
Daisy and Dom Vegan Good EggsHolland & Barrett, the UK's leading health and wellness retailer, has today announced it's biggest ever vegan Easter offering, launching 15 new branded lines and own-label favourites in a range of flavours and sizing.
Amongst the egg-cellent launch is a hand-made vegan crème egg and vegan 'mini eggs', both of which are exclusive to Holland & Barrett, as well as vegan peanut butter cups and chocolate orange slabs.
This Easter, more than half a million[ii] Brits are expected to be following a plant-based diet, whilst searches for 'Vegan Chocolate' at their highest point in five years[iii], according to Google.
And taking to social media, fans have already been rushing to Holland & Barrett stores nationwide to get their hands on offerings, sharing their approval of the newest launches.
Instagram profile @carbi_dvegan said: "Shot straight to our local @hollandandbarrett after work to get a few of these crème eggs… I found the fondant so similar to the original!", whilst user @vicsta_the_vegan exclaimed: "Love the taste of the dark chocolate shell and then the goey 'creme' filling!"
Daisy and Dom (1)Alongside the smaller dupes, Holland & Barrett are also launching full size vegan eggs from brands such as Daisy&Dom, NOMO and Buttermilk, in flavours including Sea Salt & Caramel, Honeycomb, Chocolate Orange and Raspberry.
Molly King, seasonal buyer at Holland & Barrett, says: "We're over the moon to be bringing the UK high street our largest ever vegan offering this Easter. We at Holland & Barrett believe that being plant-based shouldn't ever mean missing out on taste or excitement, especially when it comes to chocolate.
"We know that traditional Easter staples, such as crème and mini eggs, are perfect snacking for every age so we are hoping to see similar success for our vegan alternatives as we continue to cater and expand for the ever-growing demand of plant-based eaters."
The full range is are available online at https://www.hollandandbarrett.com/ and in Holland & Barrett stores – subject to availability
Product information
DESC
PRICE
Buttermilk Chocolate Orange Easter Egg
£ 5.99
Buttermilk Chocolate Honeycomb Easter Egg
£ 5.99
Nomo Milk Chocolate Egg Large
£ 5.99
Nomo Caramel Chocolate Egg Large
£ 5.99
Nomo Fruit Crunch Chocolate Egg Large
£ 5.99
Coco Libre Orange Bunny Easter Slab
£ 2.99
Montezuma Dark Peanut Butter Mini Eggs
£ 3.99
Divine Dark Raspberry Egg 90g
£ 5.99
Divine Dark Pink Himalayan Salt Egg 90g
£ 5.99
Vegan Chuckie Egg
£ 0.99
Milk Style Vegan Egg
£ 2.99
White Style Vegan Egg
£ 2.99
Moo Free Bar
£ 0.99
Daisy & Dom Good Eggs
£ 1.79
Almond Butter Egg
£ 6.99
Good Friday & Easter inspired Recipe!
From "Just Add Mushrooms"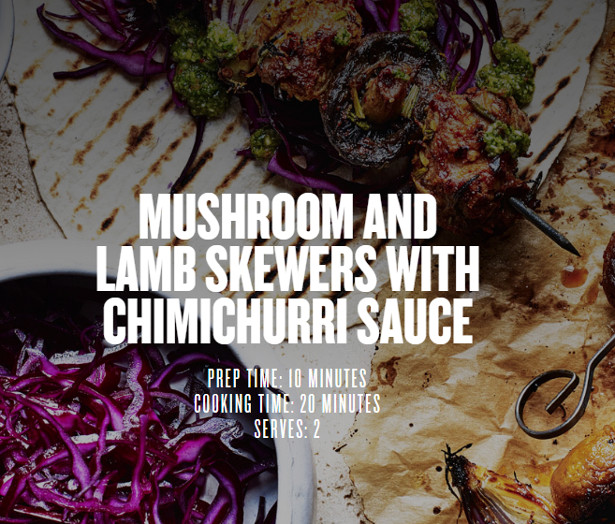 MUSHROOM AND LAMB SKEWERS WITH CHIMICHURRI SAUCE
PREP TIME: 10 MINUTES
COOKING TIME: 20 MINUTES
SERVES: 2
See more at :- www.justaddmushrooms.com/mushroom-and-lamb-skewers-with-chimichurri-sauce/
Easter Gift Boxes For All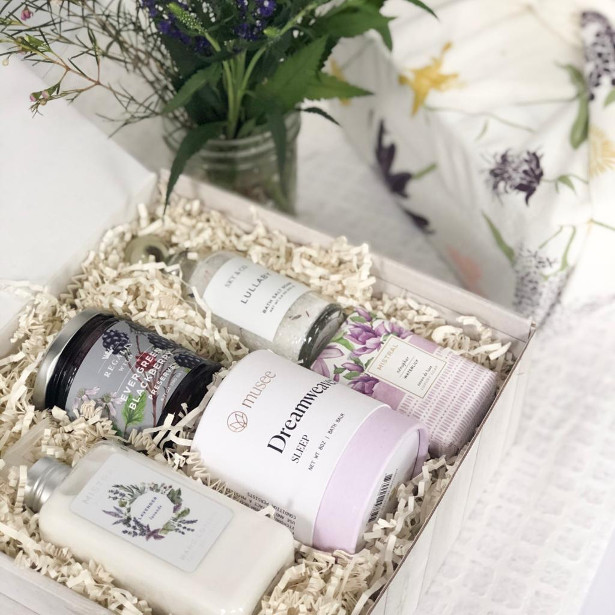 A woman owned gift box company. They custom curate an assortment of all-natural, sustainable, ethical, locally sourced and artisan products. Plus some love with a minimalist design. The boxes are beautifully wrapped in the Japanese furoshiki fabric method, decorated with a dried floral bouquet, and a sweet note. They have a couple fun box compilations coming out for the holiday. Check out their current boxes here at kadoonyc.com
Sunny Queen Australia – Easter Celebration Chocolate Tart
60-90 MINUTES | SERVES 8
This Easter season, Sunny Queen Australia chef, Katrina Neill has created a delicious chocolate tart in celebration of all things Easter.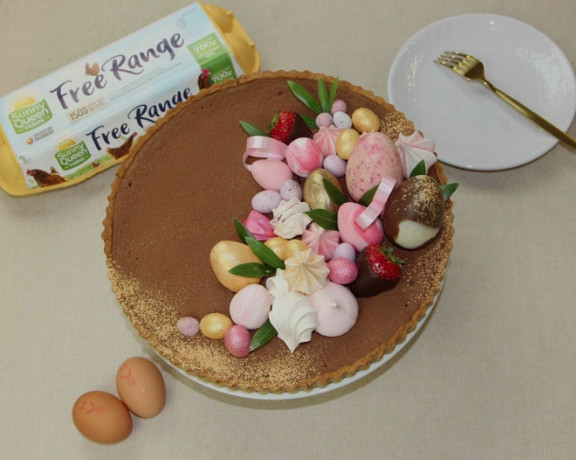 Speaking to her inspiration behind the Easter Celebration Chocolate Tart, Katrina said the dessert is the perfect treat for those with a sweet tooth, especially those who love smooth, rich chocolate, and in the spirit of Sunny Queen, she hopes it will help everyone start Easter with a smile.
"All our Sunny Queen Farms eggs wear a smile all year around, so in celebration of the season, I hope my Easter Celebration Chocolate Tart will bring a smile to everyone who gets to taste it. I know when I think of Easter, I think of chocolate and eggs. Creating this recipe, I wanted to make something decadent and celebratory, all the while maintaining the spirit of Easter," said Katrina.
With families taking advantage of the holiday to indulge and entertain, this recipe can be a great focal point for the lunch or dinner spread.
"The secret to this celebratory tart is in the eggs, and what better way to celebrate Easter than with eggs, both chocolate and Free Range?
"High quality eggs and ingredients make all the difference when it comes to desserts.
"For more than 50 years, Sunny Queen Farms have worked with passion to deliver the highest quality eggs, with our intention to help Aussies start their day egg-cellently, and this tart not only celebrates the magic of Easter, but the magic of eggs," Katrina said.
To make the Sunny Queen Easter Celebration Chocolate Tart:
INGREDIENTS
Sweet Pastry:
320g plain flour
50g icing sugar
175g butter (softened)
2 x Sunny Queen Free Range egg yolks
1-2 tablespoons water
Chocolate Filling:
4 x Sunny Queen Free Range eggs (at room temperature)
3 x Sunny Queen Free Range egg yolks (at room temperature)
60g caster sugar
300g chocolate (approximately 53% cocoa)
200g butter
METHOD
Sweet Pastry:
Step 1: Beat together butter and sugar until light and well combined
Step 2: Add sifted flour and mix until it forms into crumbs
Step 3: Add yolks and knead together to form into a dough (add water if needed to bring together)
Step 4: Form into a ball, cover in plastic and chill for at least one hour
Step 5: Roll out pastry into a circle, approximately 5mm thick, and line a buttered 24cm flan tin
Step 6: Return to the fridge to chill then blind bake the tart shell for 10/15 minutes or until golden brown
Chocolate Filling:
Step 1: In a bowl, melt chocolate and butter together until combined then allow to cool slightly
Step 2: In a mixer with whisk attached, whisk the room temperature eggs, yolks and sugar on high until it becomes very thick and light in colour
Step 3: Turn down mixer speed to low/medium and slowly and gradually add in the chocolate mixture.
Step 4: Mix for an additional 20-30 seconds, then very gently using a spatula, fold the mixture by hand until combined, being careful not to knock out too much of the air
Step 5: Pour mixture into the pastry shell and bake for 15 minutes at 111°c fan forced oven
Step 6: Allow to cool
For more recipe inspiration, head to www.sunnyqueen.com.au/recipes
ABOUT SUNNY QUEEN AUSTRALIA
Sunny Queen Australia is proudly farmer owned and a leader in the provision of shell eggs, channelling this expertise to satisfy the food sector through a variety of convenient, cost-effective, tasty and wholesome egg products. Sunny Queen also works closely with customers to develop tailor-made products to meet specific requirements. For more information please visit sunnyqueenmealsolutions.com.au/
Children love Busy Things! Full of fun games and activities to play – children often don't realise they are 'learning' too. Our subscriptions are a perfect Easter present for families looking for something different to chocolate eggs.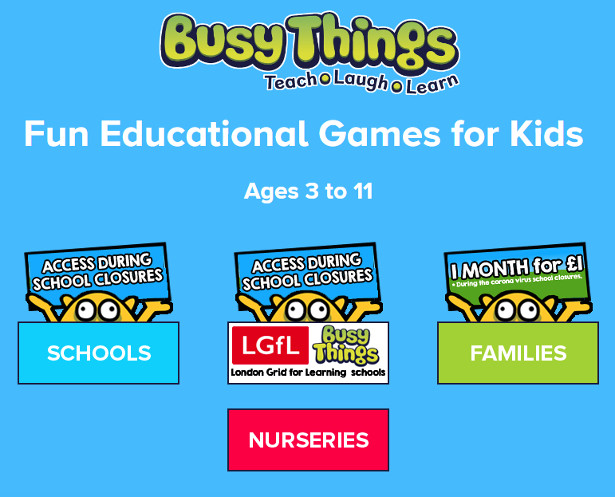 Please have a look at their FREE Easter activity pack on the blog too – includes an egg maze, colouring sheets, Easter bunny mask, crack the egg code, Easter bonnet decorations and many more activities for families www.busythings.co.uk/blog/easter-activities-for-children-free/
Also, to support families during this time they are offering 7 days of completely free access and also a first month at just £1.
A bit about Busy Things…
Busy Things is an online educational resource with over 900 expertly designed, award-winning games and activities for early years, key stage 1 and key stage 2 – ages 3-11.
They strongly believe that children learn better through play and with laughter so we pride ourselves on creating highly engaging content that children love.
They have all sorts of games, activities and teaching resources that will help families bring tricky or dull subjects to life, including maths, English, phonics, geography, history, coding and many more! In fact, there's an activity to suit every subject in the National Curriculum.
If you'd like to learn more about them please do check out their website: www.busythings.co.uk
Personalised Smash Egg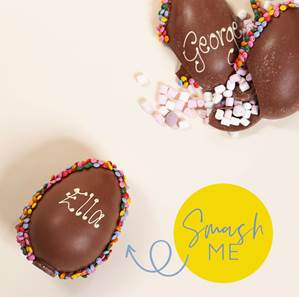 www.gettingpersonal.co.uk/gifts/personalised-exclusive-smash-egg-easter.htm
Available in gold too: www.gettingpersonal.co.uk/gifts/personalised-exclusive-gold-easter-smash-egg.htm
Personalised Letterbox Egg
www.gettingpersonal.co.uk/gifts/personalised-letterbox-easter-egg-happy-easter.htm
Blood Sweat Tears ($27.99/750mL): Hand-crafted from grain to glass using soft white winter wheat from Hamilton Ranch in Washington State and purified water from Oregon's Cascade Mountains, Blood x Sweat x Tears vodka recently medaled at the San Diego Spirits Festival. This the clean, sleek, and balanced spirit with spice, pepper, and an edgy finish, also earned 90-points from The Tasting Panel. The brand partners with Best Friends, which is creating no-kill animal shelters at an unprecedented rate. (This week our distillery will begin making Hand Sanitizer, to be distributed in up to 5 states. The Hand sanitizer will be donated to distributors and store front personnel to keep them safe at work.)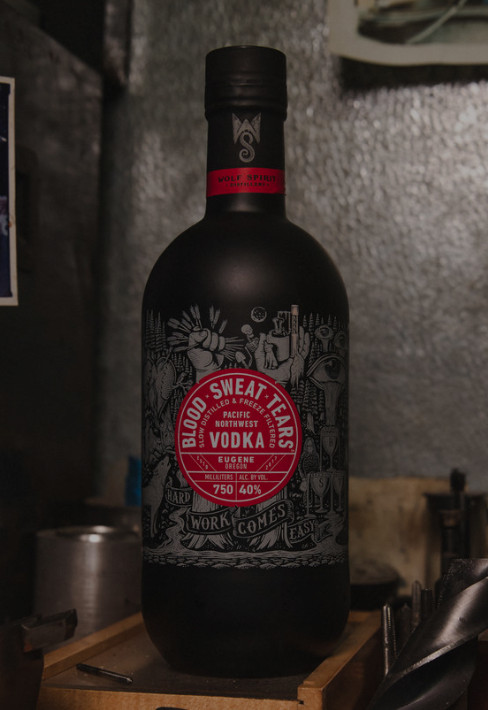 Visit www.bstvodka.com/ for more information and where to buy.
The Demijohn News – 8 Alternative Easter Eggs
Click for some alternative Easter Eggs with a difference!
~ Easter Treats Galore! ~
www.demijohn.co.uk
Easter Eggs with a Difference!
Some of our sharp eyed customers have noticed that our beautiful spherical Sfera 500ml bottles are now back in stock, and are almost egg shaped!
Hopefully you will be able to enjoy an Easter weekend with some of your family. If not, then why not send family and friends a little Easter treat? Our alternative Easter Egg ideas make wonderful presents.
48 Hours of Free Delivery
We can still deliver. Our Standard UK Mainland 3 to 5 working day delivery service is FREE for the next 48 hours to any UK mainland address on any of our products, saving £5.95. This offer must end at 23.59 hrs on Thurs 2 April 2020. Terms apply to other delivery addresses.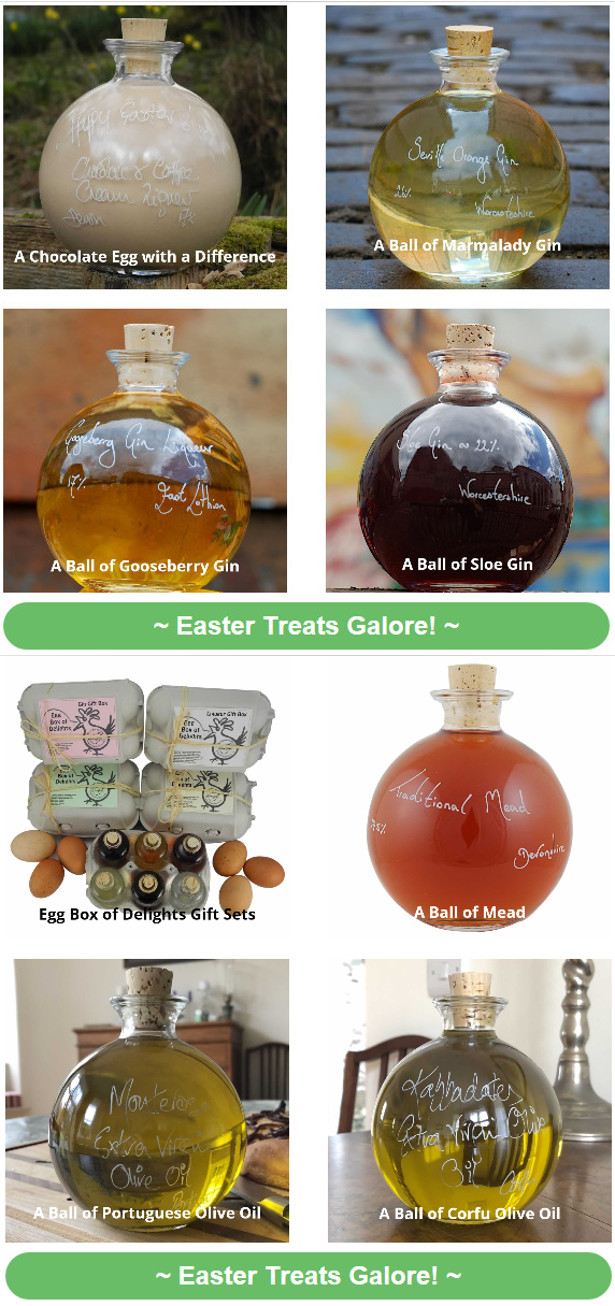 Easter Gifts, Epic Water Filters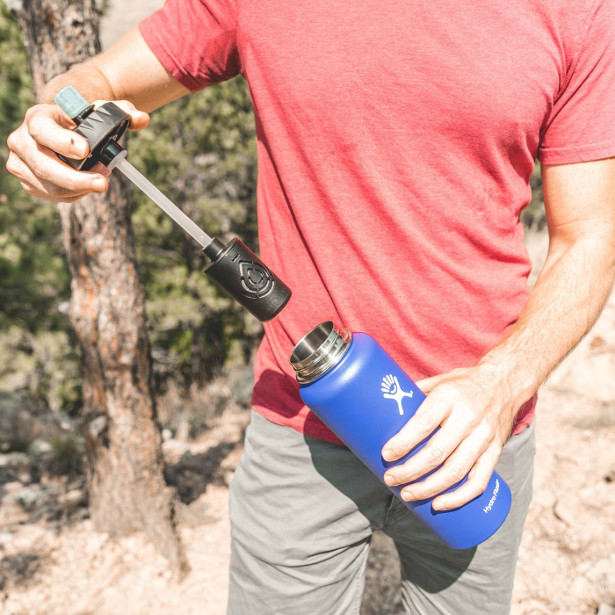 Gift shopping can be difficult, luckily here is an awesome product that everyone can use. Epic Water Filters makes American Made Water Filters for our water bottles, water pitchers, and under the sink filtration system. Their filters remove up to 99.999% of tap water contaminants. They offer Filtered Water Bottles for everybody, glass, stainless, Nalgene, and Kiddo bottles!
epicwaterfilters.co.uk/collections/bottles
Here are a few lovely gift ideas for Easter recommended by Giving Assistant.
They strive to make both saving and giving easy with their free convenient browser button. It automatically loads the latest promo codes. This allows shoppers to continue shopping without needing to click away to search for coupons.
Martha Stewart Spring Collection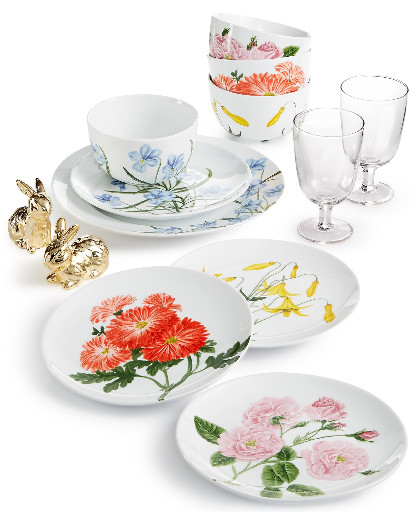 This beautiful Martha Stewart dining set is perfect for Easter brunch. These beautifully designed dishes will liven up any Easter celebration with color and elegance!
Egg-Cellent Baskets & Easter Fruit Bouquets And Gifts
Want something a little fancier than the typical Easter candy? Edible Arrangements offers a variety of Easter-themed bouquets that are sure to make everyone smile this Spring!
image.png
Lord and Taylor Bunnies by the Bay
Lord and Taylor's 'Bunnies by the Bay' collection offers a wide selection of Spring-themed furry friends. Bring a smile to the child, toddler, or infant in your life with with one of these soft, hand embroidered plushes this Easter.
givingassistant.org/
Headshot: blog.givingassistant.org/wp-content/uploads/2018/03/Katie.png
My LinkedIn: www.linkedin.com/in/katiehorgan/
www.facebook.com/givingassistant
twitter.com/GivingAssistant
www.pinterest.com/givingassistant
www.instagram.com/givingassistant
www.youtube.com/user/givingassistant
3 Easter Jaisalmer Gin Cocktails to Make At Home with some Top Tips
Jaisalmer Indian Gin & Tonic
50ml Jaisalmer Gin
125ml Fever-Tree Indian Tonic Water
Orange Peel
Ice
Fill a Copa glass with ice.
Add Jaisalmer Gin and top up with Fever Tree Indian Tonic Water.
Add an orange peel twist.
Top Tip
Why not save the orange peel each time you boost your Vitamin C levels by eating an orange. Simply freeze orange peel on a tray until it is frozen then transfer to a Tupperware and keep in the freezer.
Jaisalmer Golden Fort
50ml Jaisalmer Gin
15ml Lime Juice
10ml Cinnamon Syrup (see recipe below)
50ml Cloudy Apple Juice
Sliced Green Apple
Nutmeg (optional)
Ice
Pour Jaisalmer Gin over cubed ice.
Add fresh lime juice, cinnamon syrup and cloudy apple juice.
Garnish with an apple fan of 3 slices and add grated nutmeg on top (optional).
Cinnamon Syrup Recipe
1 cup granulated sugar
1 cup water
4 cinnamon sticks, broken into large pieces
Bring all ingredients to a boil over medium heat. Reduce heat to medium-low and let simmer for 8-10 minutes until sugar has dissolved, stirring frequently. Remove from heat and let cool. Discard cinnamon sticks, strain into a clean glass jar and cover. Store refrigerated for up to 2 weeks.
Top Tip
If you have some apples that you need to preserve, why not thinly slice them into semi-circles and freeze them to use at a later date as a cocktail garnish. Make sure to place the apple slices so they aren't touching on a tray to freeze so that they don't stick together. Once they are frozen, you can put them all together in a Tupperware and store in the freezer.
Jaisalmer Maharaja Mojito
50ml Jaisalmer Gin
20ml Sugar Syrup (see recipe below)
15ml Lime Juice
6 Mint Leaves
50ml Bitter Lemon Mixer
Ice
Fill up glass with ice, pour Jaisalmer Gin.
Clap 6 mint leaves and add to the glass.
Add fresh lime juice, bitter lemon mixer and sugar syrup. Stir gently and garnish with a mint sprig.
Sugar Syrup Recipe
300g caster sugar
150ml water
Dissolve 300g caster sugar in 150ml water over a low heat. Leave to cool and bottle for use in cocktails. Store in the fridge.
Top Tip
If you have an abundance of mint in your kitchen, why not rinse some mint leaves and freeze them in water in ice cube trays for use in future cocktails?
If you wish to treat your loved ones to a different Easter Gift, why not send them a bottle of Jaisalmer Gin?
Available from: The Whisky Exchange, Drinks Supermarket and Master of Malt
RRP: £34.95 for 70cl ABV: 43%

Easter Treats: Cotswolds Distillery cocktails to create a sense of occasion and capture the flavours of the season.
The perfect pairings to your Easter Sunday lunch to enjoy with your family at home.
Cotswolds London Dry Gin Bottle and G&T.jpg
Before Lunch – Cotswolds G&T
The Cotswolds G&T would serve as a refreshing aperitif to your Easter Sunday lunch. Cotswolds Dry Gin is non-chill filtered meaning the oils are retained in the gin, causing a pearlescent cloud to appear when mixed with ice or tonic.
Fill a Copa glass with plenty of ice and 50ml Cotswolds Dry Gin.
Top with tonic and ideally garnish with a slice of grapefruit and a bay leaf, although a citrus garnish or naked G&T is just as delicious!
Cotswolds Dry Gin RRP: £34.95 for 70cl. ABV: 46%
Available from: Cotswoldsdistillery.com, Waitrose, Majestic, Oddbins, Laithwaites, Harvey Nichols, Selfridges and Fortnum and Mason.
During Lunch – Cotswolds Single Malt Whisky Highball
The Cotswolds Single Malt Whisky Highball, with a rosemary garnish is a delicious accompaniment to your Easter Sunday lunch of Roast Lamb, infused with rosemary. Cotswolds Single Malt whisky is rich, fruity and sippable with notes of honey, Seville orange marmalade and dark red fruits.
Fill a highball glass with ice and add in 50ml Cotswolds Single Malt Whisky. Top with Sekforde Whisky Mixer or soda water and ideally garnish with a sprig of rosemary and a slice of orange.
Cotswolds Single Malt Whisky RRP: £44.95 for 70cl ABV: 46%
Available from: cotswoldsdistillery.com, waitrose.com, majestic.co.uk, thewhiskyexchange.com, and Laithwaites
After Lunch – Cotswolds White Lady Cocktail
The Cotswolds White Lady cocktail showcases the botanicals in Cotswolds Dry Gin and has a fresh citrus finish. A lovely palate cleanser to treat your family after a rich Easter lunch.
Dry-shake 50ml Cotswolds Dry Gin, 25ml Lemon Juice, 25ml Cointreau, 12ml sugar syrup and 1/2 an egg white together. Add ice to the shaker, shake, and then fine strain and serve into a chilled martini glass. Ideally garnish with a twist of lemon peel.
Cotswolds Distillery are currently offering free delivery on all orders over £25 on their website (reduced from a minimum spend of £75).
#BuyOnlineLuxury
Instagram: @Cotswoldsdistillery Facebook: @CotswoldsDistillery Twitter: @Cotswoldistill