Sprig Box… Give A Little Garden !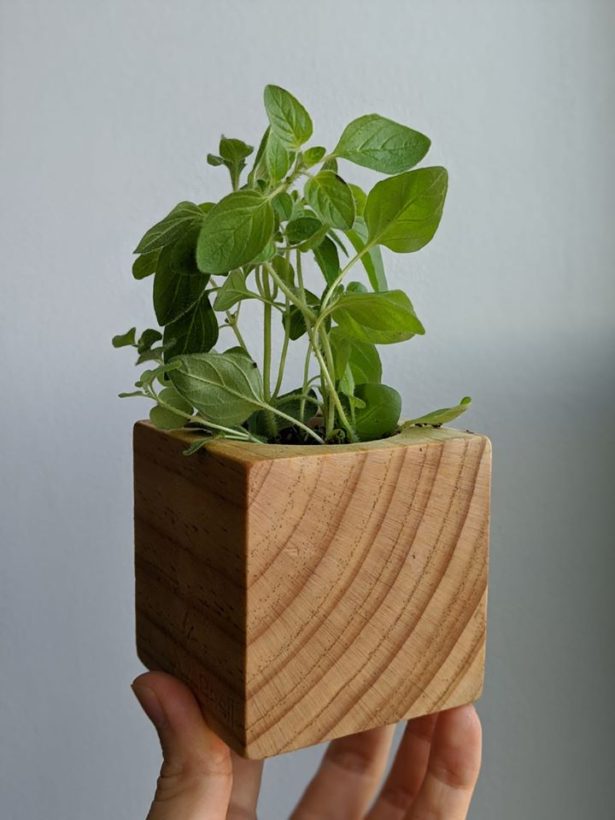 FACEBOOK | PINTEREST | INSTAGRAM
Why Sprigbox?
We love cooking with fresh herbs. We love business. We love combining things we love. We combined these passions and determined our goal was to get little urban gardens to people as conveniently as possible. Enter Sprigboxes.
Oregano Sprigbox with herbs ready for harvest
Aesthetically beautiful pine wood, with a ground stone substrate, and a package of seeds are delivered to your door step and available at select retail stores. All you need to do is add water. For more information check out getsprigbox.com