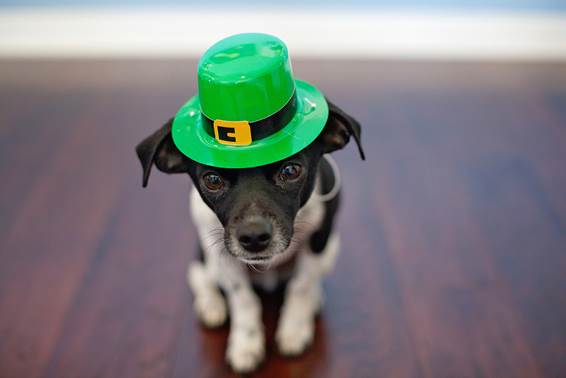 Making plans for #StPatricksDay? Visit The Tarken restaurant at The Four Seasons Hotel in St Fillans where their head chef will be including some Irish specials on Saturday 17th March as a nod to the Irish holiday. The restaurant is dog friendly so why not bring your pooch along too! Bookings is essential for this event, so please call 01764 685333.
To celebrate the ultimate way for St. Patrick's Day there is one city to visit, which is Chicago.
In addition to the river being dyed green followed by a citywide parade, Public House, (400 North State Street) River North's go-to gastropub holds an annual St. Patrick's Day party titled "Tap O' The Morn." Even though the event is sold out, all last-minute planners can get in on the party as the bar will open to the public as early at 11:30 a.m. The Chicago gastro-pub is also offering "green specials" that goes beyond the green beer and Jameson shots and will last longer than the day itself.
For the month of March, Public House will be offering the seasonal version of its viral Cake Shake called the "Patty Cake Shake." This monstrosity of a shake is themed around St. Patrick's Day decor and is made with mint chocolate chip ice cream, Ballast Point Peppermint Victory at Sea beer, buttercream cake mixed in and topped off with a slice of the cake and also rainbow marshmallows, a chocolate gold coin and other edible treats..
In addition, the 10,000-square-foot gastropub is offering "Patty Cakes," five green colored pancakes stacked with layers of buttercream, and "Shamrock Shaked" shots, a Baileys and Rumple Mintz mix topped with green-colored whipped cream.
If getting to Chicago on March 17 doesn't look to be in the plans, interested guests will have the entire month of March to try out these green-themed menu items.
More than leprechauns, shamrocks, and corned beef, the celebration of St. Patrick's Day around the U.S. is steeped in history and tradition. Celebrated on March 17 every year, St. Patrick's Day honors the death of St. Patrick, the patron saint of Ireland.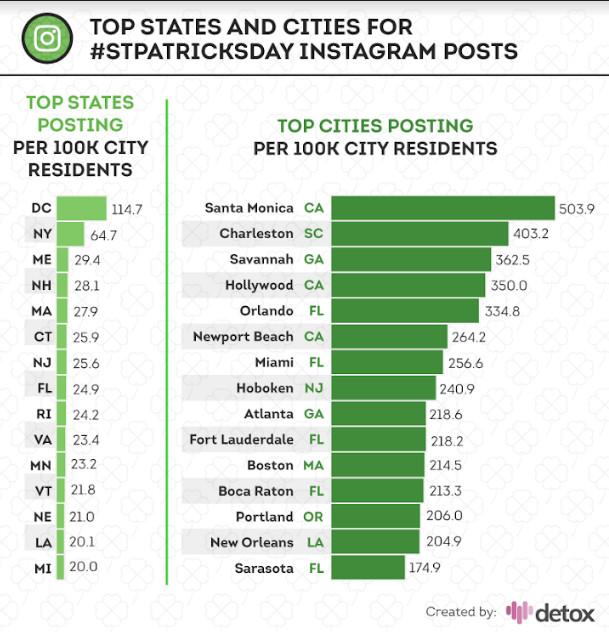 Considering over 34.7 million Americans have Irish ancestry, Detox.net studied over 690,000 Instagram posts tagged with #StPatricksDay to find the most popular hot spots, busiest times of day for celebrating, and just how many of these posts relate to alcohol.
According to the study, no part of the country likes to party with shamrocks and leprechauns quite like Washington, D.C. With nearly 115 Instagram posts tagged with #StPatricksDay for every 100,000 city residents, no state in the U.S. was able to beat out the nation's capital. You might be able to see the fountain in front of the White House colored green like it was in 2016 or enjoy the two-and-a-half-hour celebration complete with a parade that travels along Constitution Avenue and includes floats, pipe bands, and dancing.
While many of the major cities known for their St. Paddy's celebrations host parades that last for hours, the study found the most popular time of day for #StPatricksDay Instagram posts were actually at night. In fact, after 5:30 p.m., roughly 1 in 5 #StPatricksDay posts include alcohol-related terms.
As for the most popular check-in locations, St. Patrick's Cathedral in New York City takes the top spot. Following St. Patrick's Cathedral, the green Chicago River, Disneyland, and Casey's Irish Pub in Los Angeles, California, also ranked among the most popular locations for Instagram posts celebrating the patron saint.
St. Patrick's Day may be an Irish revelry at its core, but it lives on every year in cities and states across the U.S. Check out Detox.net's full analysis of #StPatricksDay for more information.
Don't forget to celebrate St Patrick's Day ☘ with The Dubliner Whiskey
Top tipples, which have been created by The Dubliner, the perfect whiskey for St Patrick's Day: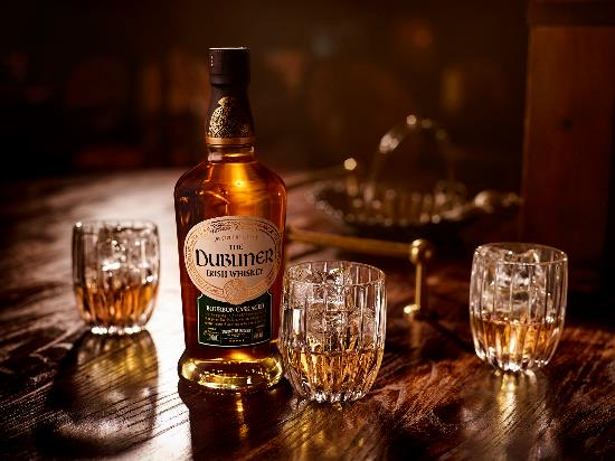 The Dubliner Irish Whiskey – King of Dublin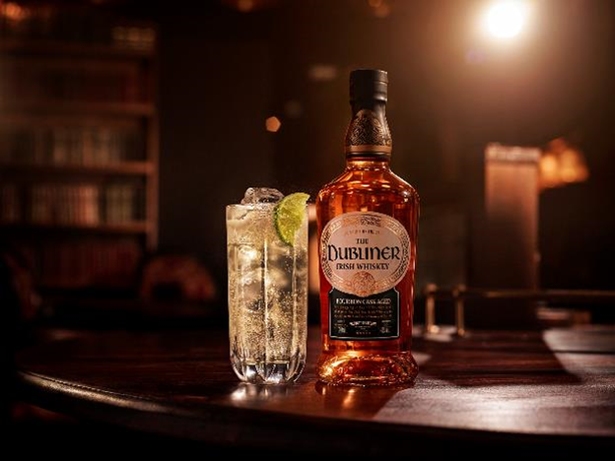 Fill a highball glass with ice and pour over 50ml The Dubliner Irish Whiskey. Top up with ginger ale and squeeze in the juice of a wedge of lime. To garnish add a wedge of lime to the glass and serve. So simple and easy to make at home.
The Dubliner Irish Whiskey – Dubliner Irish Coffee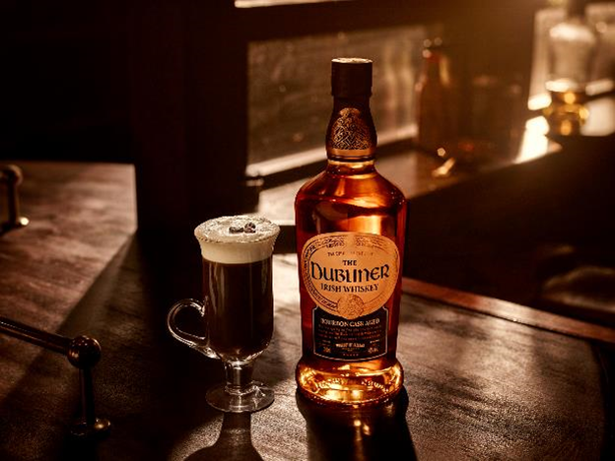 Heat a tall stemmed glass with boiling water. Once warmed, pour out the hot water and add 2 teaspoons of brown sugar and one cup of hot coffee, stir until dissolved. Add 25ml The Dubliner Irish Whiskey and stir gently. Slightly whip double cream to a thicker consistency. Pour the thickened cream over the back of a teaspoon until it reaches the rim of the glass. Garnish with three coffee beans. The perfect cocktail for the end of St Patrick's Day.
The Dubliner Irish Whiskey – Dubliner Sour
Add 50ml The Dubliner Irish Whiskey, 20ml fresh lemon juice (half a lemon), 15ml sugar syrup, 20ml egg white and a dash of Angostura Bitters to a cocktail shaker. Shake without ice to emulsify egg white then add ice and shake again. Strain into an Old Fashioned glass over fresh ice. Garnish with lemon peel and a cherry.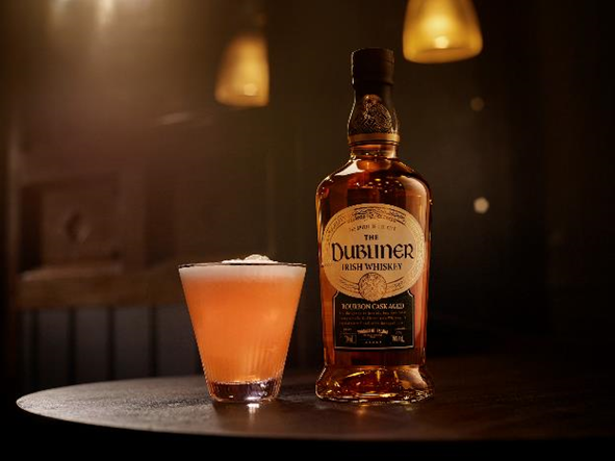 The Dubliner Irish Whiskey is available from: Amazon, thewhiskyexchange.com, thedrinkshop.com, masterofmalt.com, bringabottle.co.uk and 31dover.com. https://www.thewhiskyexchange.com/p/37808/dubliner-irish-whisky-bourbon-cask
RRP: £22.50 for 70cl ABV: 40%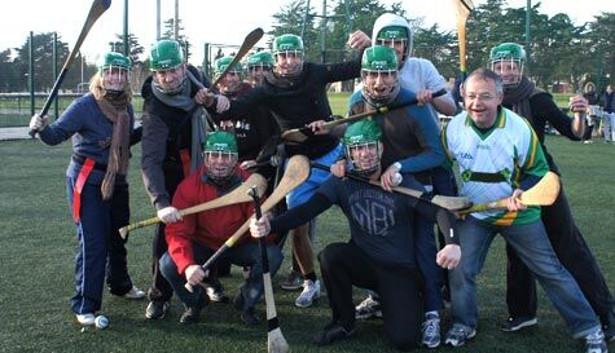 Gaelic Games – Try your hands at hurling, Gaelic football and handball. Three sporting challenges, one crazy afternoon.
St Patrick's Day is all about having fun, laughing at your mates and celebrating all that is good about the Emerald isle. With the boys in the green jersey's about to head to Twickenham and steal the Six Nation's trophy from out of England's back yard perhaps now's the time to get stuck into some uniquely 'Oirish' sports. If you haven't tried them before don't worry, coaches are on hand to teach you the basics. It's then time to get stuck in and give your friends a sporting lesson as well as a sound thrashing.
Read more… www.stagweb.co.uk/activities/gaelic-games.asp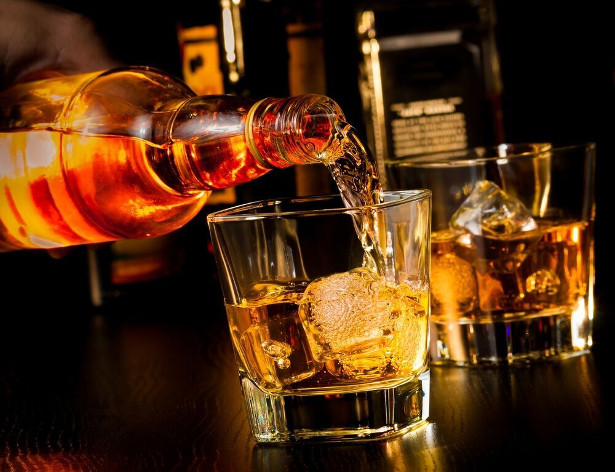 Distillery Tours – If you're ever in Ireland quite frankly it would be rude not to go sample the 'water of life'. Let's face it, it breaks all kinds of Irish tradition to not be drinking on dear old St Paddy's day and not everyone wants a pint of the black stuff. If you're more of a spirits man then Ireland has some fine and rare whiskies for you to tune your taste buds into. You'll be shown the machinations of the brewery and learn how whiskey is made before enjoying a lip-smacking tasting session "Ahhhh, yep, that's the stuff right there!"
Read more… www.stagweb.co.uk/activities/dublin/distillery-tour.asp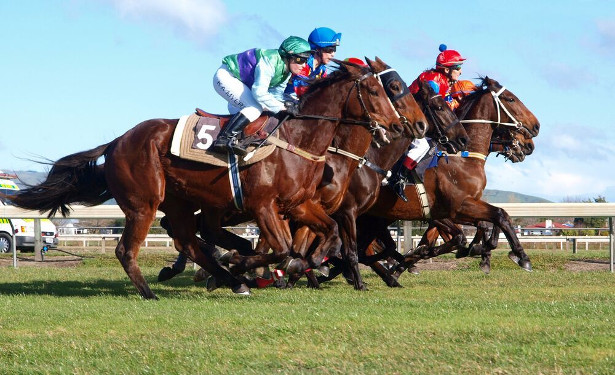 Horse Racing – Life doesn't get more Irish than a day at the races. Unless you're dressed in green, singing Danny Boy while drinking Guinness and holding hands with a Leprechaun. Horse racing is truly in the Nation's blood and some of the biggest day's on the national calendar revolve around the country's racetracks. There's nothing quite as exciting as screaming yourself hoarse as you cheer on the latest 3-legged nag you thought was a solid 2001-outsider. But doing it in Ireland somehow feels even cooler and is definitely worth the trip.
Read more… www.stagweb.co.uk/activities/horseracing.asp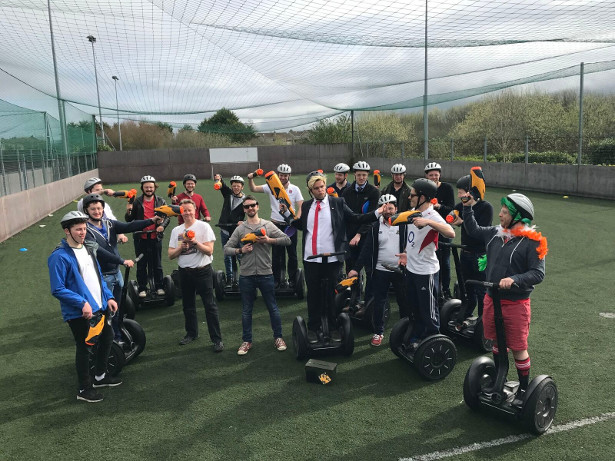 Segway Polo & Games – For men who don't take sports too seriously… Unless winning is involved, then it's VERY serious! There are four epic contests for you and your friends to battle it out on;
Segway Polo – It's like the game on horse back but instead of being rich playboys on thoroughbred polo ponies, you'll be riding two-wheeled Segways and concentrating on not falling off.
Segway Frisbee – Try and keep your eye on the flying target while driving one handed, plucking it from the air and not driving into any of your friends. Surprisingly it's not as easy as we just made it sound.
Segway Nerf fun Battle – It's every bit as cool as it sounds. All out mounted war for men who really are old enough to know better.
Segway Water Blaster Battle – See above and just add water.
Read more… www.stagweb.co.uk/activities/segway-polo-and-games.asp
Pistachio + Cranberry Chewy Bites- Green Snacks for St. Patrick'sDay!
Everyone's favorite little green nut, the pistachio, is a great St. Patrick's Day addition! Pistachios are packed with protein, fiber, potassium, antioxidants, and Vitamin B6 and are a great addition to your St. Patrick's Day celebrations! Setton Farms Pistachio + Cranberry Chewy Bites are an easy way to get your daily dose of pistachios. They are also the perfect post-game snack because they help your muscles recover faster.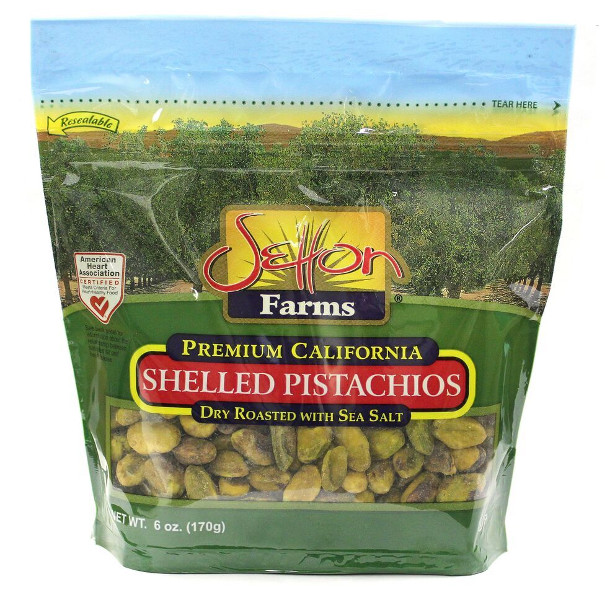 With two main ingredients, Pistachio + Cranberry Chewy Bites provide healthy snack lovers the amazing benefits of pistachios and cranberries in a delicious and nutritious bite-size bar. Pistachio Chewy Bites are heart-healthy, 100% all natural, gluten and dairy free, low in sodium, GMO free, vegan and a great on-the-go protein snack. They also have no cholesterol, zero trans-fat and are a good source of dietary fiber. These nutrient-rich snack bars provide a great balance of carbohydrates, protein and fat for sustainable energy. With 7 grams of protein, 3 grams of fiber and healthy fat, the individually wrapped bars are the perfect one stop shop.
Available in major grocery store chains across the country such as: Bristol Farms, Fairway, Shoprite, A&P, Roundy's, HEB, Safeway, Ingles, Gelson's, King Kullen, Earth Fare, Price Chopper, Wegmans, Save Mart, Lucky, Hy-Vee, Shop n' Save, etc. They are also available online at Amazon.com and Puritan.com.
Pricing: 6-Pack $5.99 and 16-Pack $12..50
www.pistachiochewybites.com
To celebrate the ultimate way for St. Patrick's Day there is one city to visit, which is Chicago.
In addition to the river being dyed green followed by a citywide parade, Public House, (400 North State Street) River North's go-to gastropub holds an annual St. Patrick's Day party titled "Tap O' The Morn." Even though the event is sold out, all last-minute planners can get in on the party as the bar will open to the public as early at 11:30 a.m. The Chicago gastro-pub is also offering "green specials" that goes beyond the green beer and Jameson shots and will last longer than the day itself.
For the month of March, Public House will be offering the seasonal version of its viral Cake Shake called the "Patty Cake Shake." This monstrosity of a shake is themed around St. Patrick's Day decor and is made with mint chocolate chip ice cream, Ballast Point Peppermint Victory at Sea beer, buttercream cake mixed in and topped off with a slice of the cake and also rainbow marshmallows, a chocolate gold coin and other edible treats..
In addition, the 10,000-square-foot gastropub is offering "Patty Cakes," five green colored pancakes stacked with layers of buttercream, and "Shamrock Shaked" shots, a Baileys and Rumple Mintz mix topped with green-colored whipped cream.
If getting to Chicago on March 17 doesn't look to be in the plans, interested guests will have the entire month of March to try out these green-themed menu items.
Grasshopper Martini: Hidden on the second floor of theHilton New Orleans Riverside – Public Belt inspired by the Roaring Twenties serves hand-crafted cocktails including the festive Grasshopper Martini. This savory green drink features Crème De Menthe, White Crème de Cacao and Heavy Cream.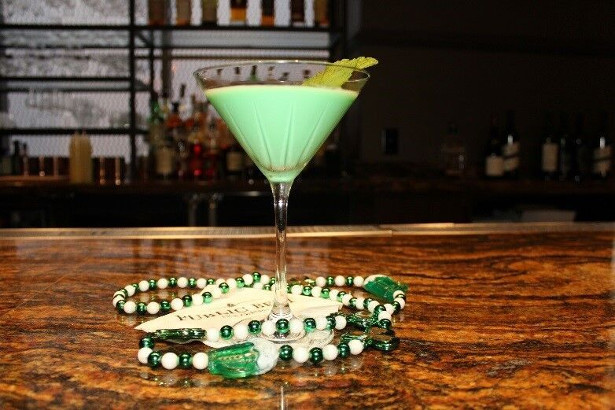 Ingredients:
3/4 fluid ounce creme de menthe
3/4 fluid ounce white creme de cacao
1/4 fluid ounce heavy cream
1 cup ice
Directions:Combine creme de menthe, creme de cacao, cream, and ice in a cocktail shaker. Cover and shake until chilled. Strain into chilled cocktail glass
The Polk BOOM Swimmer Duo ($59.99)—is the perfect ultra-rugged Bluetooth speaker for all your St. Patrick's Day adventures.
Its unique tail can be looped or hung from any object including your belt loop, purse, backpack, pot of gold, etc. keeping it securely in place no matter how intense the St. Patty's partying gets. On top of that, the Swimmer Duo is shock, dirt, and waterproof so you don't have to worry about dropping in the mud, snow, or your green beer. The Swimmer Duo is the perfect gadget for the leprechaun music-loving adventurer in your life or anyone who needs music while they're out and about. Additionally, the Swimmer Duo can be paired with another Swimmer Duo to create excellent sounding stereo audio to bring the party to life with friends and family.
St. Pat's smoothie recipe
New green smoothie – with a leprechaun-worthy health boost
Anew green and delicious smoothiethat packs a special health punch that's almost as magical as a leprechaun.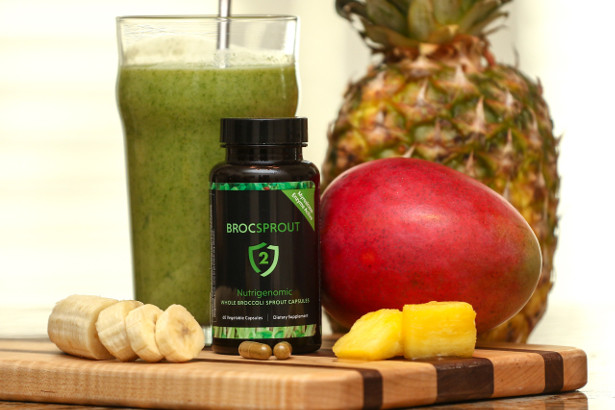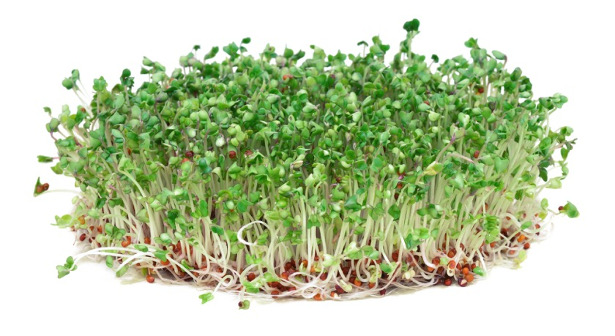 BROCSPROUT 2 is a 100% nutraceutical-grade whole broccolisprout capsule containing the two essential components necessary for the humanbody to internally produce Sulforaphane. The dynamic, phytochemical Sulforaphanemolecule is widely considered by the scientific community to be a criticaltrigger of the human cells' defense system against conditions such as breastand prostate cancer, high blood pressure, high cholesterol, diabetes, asthmaand obesity to name a few.
Young whole broccoli sprouts are the most potentnatural dietary source of Sulforaphane. They contain the two crucial componentsneeded for the body to create Sulforaphane: the naturally-occurringMyrosinase enzyme and the Glucoraphanin compound. Only when thesetwo essential components are mixed with saliva or water is Sulforaphaneproduced.
BROC SPROUT 2 capsules are one-of-a-kind, as thesuperior potency of young whole broccoli sprouts is preserved while making theminto capsules, therefore ensuring the delivery of Sulforaphane to the body'scells. It's a 100% natural product made solely from young whole broccolisprouts without the use of herbicides, pesticides or harmful chemicals of anykind.
You just pour the BROC SPROUT 2 capsule into thesmoothie. Super easy! You can see some imagesof the smoothie here; I can also sendyou an image of broccoli sprouts but didn't want to attach to this HAROresponse. Here's a YouTubethat more fully explains Sulforaphane.
The recipe is pasted below my signature line. Can you let me know if you can use this for your St. Patty'sfeature in InTouch Rugby? Thanks.
BROCSPROUT 2 – Smoothie with Health Benefits Befitting a Leprechaun
INGREDIENTS
1cup of spinach or kale
1cup of almond milk
1frozen banana
1cup frozen mangos
1cup pineapple
2BROC SPROUT 2 CAPSULES
INSTRUCTIONS
Tightly pack 1 cup of leafy greens in a measuring cup and then toss into blender
Add almond milk and blend together until all leafy chunks are gone
Add mango, pineapple and bananas and blend again until smooth
Open 2 capsules of BROC SPROUT 2, pour contents in smoothie & blend again
Pour into a mason jar (or cute cup of your choice)
Enjoy!
PASCETTI STEEL DESIGN www.pascettisteel.com
Funky Steel www.funkysteel.com
2110 Claremont Ave Suite B
Albuquerque, NM 87107


How you choose to celebrate St. Patrick's Day, no doubt will be special for you. I would like to share my thoughts on how I try to make it memorable each year for my family. Luckier than even the Blarney stone could bestow upon you would be to think of St. Patrick's Day as your own little feast-a-thon!
Although we celebrate my favorite niece's birthday on March 17th, we also consider St. Patrick's Day as the "kickoff" to Spring. We live in Albuquerque, so the weather is starting to be great; albeit …. if we can avoid the truck size tumbleweeds that smash into our cars, houses and bodies.
Only 2nd to the weather conditions is what we will be eating and drinking! "Did I say drinking?"
Here are my thoughts on how to make your St. Patrick's Day more satisfying. First, in my opinion, decorate with green instead of using green food dyes to change the color of what you are eating or drinking! I like to repurpose empty Guiness bottles by placing battery operated tiny white twinkle lights down into each one and lining several of them up in the center of the table as my centerpiece. Then I place whatever bright green foliage I can find as well as sweet pansies. I use no particular pattern, as I like to simply spread the fresh basil for instance and pansies in between and around the Guiness bottles. That's it!
I typically will have three to four appetizers which helps to extend the time we have to visit with one another; keep in mind "feast-a-thon". A must is deviled eggs topped with sliced green onions. Another classic in our family is Artichoke green chile dip baked in phyllo cups and served with shamrock shaped veggies. Always guacamole served with tortillas chips and a favorite of my husbands is asparagus wrapped in phyllo and baked until golden brown. I call this appetizer asparagus straws.
Dinner menu of Orange Marmalade Chipotle Glazed Corn beef, heart attack potatoes; our version has the sliced/scalloped potatoes swimming in butter, heavy cream, fresh rosemary and then baked until golden brown, Kale Salad with strawberries and my mom's famous soda bread. That's it until dessert which is coconut cream pie and a chocolate ganache birthday celebration cake.
Now for the most important stuff; the drinks! And remember, today is the day when its okay to be double fisted; a drink in each hand. Our group loves beer, so the natural choice is to serve Guiness. My favorite fun cocktail is an Irish Mojito served in beautiful chilled martini glasses with floating mini pansies.
Bain taitneamh as do bhéile! (Enjoy your meal… an Irish Gaelic)
SLÁINTE! TO ALL THIS ST PATRICK'S DAY
Whether you are Irish or not, William Grant and Sons UK have outlined a series of serves below that are the perfect accompaniment to any celebrations you are planning this Paddy's Day. All inclusive of one key ingredient, Tullamore D.E.W., these serves promise to add a touch of magic to March 17th.
The whiskey
Find yourself some true Irish charm this St. Patrick's Day…

For anyone planning to celebrate St Paddy's Day we have the whiskey needed to create the perfect serves. Known for its smooth flavour, Tullamore D.E.W. Irish whiskey is triple distilled and a blend of all three types of Irish whiskey – grain, malt & pot still. The sweet softness of grain whiskey, soft spice from the pot still and fruitiness of the malt create a uniqueness of flavour that marks out Tullamore D.E.W. from all other Irish whiskeys. Whether enjoyed at the pub with friends or at home with the family, Tullamore D.E.W. guarantees to make your St. Patricks Day, one to remember.
Tullamore D.E.W. RRP of £24.13, available at Master of Malt
The serves
Tullamore D.E.W.'s Apple D.E.W.: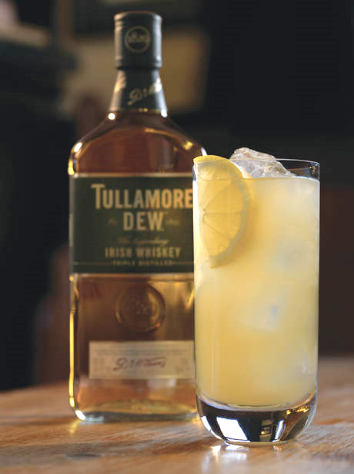 APPLE_D.E.W._(1)_small (002)Looking for a serve you and your friends can enjoy this St. Patrick's Day? Tullamore D.E.W.'s Apple D.E.W is simple and effective Irish serve. Adding pressed apple juice is guaranteed to quench your thirst whilst complimenting the fruitiness of the malt. Alternatively add Angostura bitters to Tullamore D.E.W. to give the perfect hint of apple pie spiced notes – an unexpected but deliciously fresh combination.
Ingredients
50ml Tullamore D.E.W.
Dash of Angostura Bitters OR your chosen measure of pressed apple juice
Lemon wedge
Method
Add Tullamore D.E.W. to a tall glass with ice.
Add dash of Angostura Bitters OR fill remainder of glass with pressed apple juice.
Garnish with lemon wedge.
Tullamore D.E.W. & a Brew: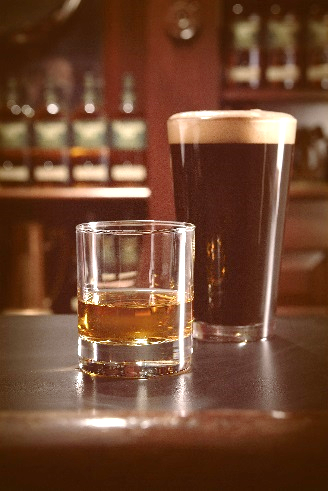 td_dewnbrewIf you are heading to the pub with friends this St Patrick's Day, introduce them to this complimentary serve, one that is sure to be a crowd pleaser. Combine Tullamore D.E.W. with a 'brew' and unlock the Irish tradition of sipping whiskey and a beer. Use this special occasion as a chance to experience these complimentary flavours whilst enjoying an evening full of character.
Ingredients
30ml Tullamore D.E.W.
200-300ml of your chosen Brew (we suggest a Stout to bring out the spice of Tullamore D.E.W., an IPA to complement the citrus notes or a Red Ale to increase the earthy tones and roasted nut flavours)
Method
Pour Tullamore D.E.W. into a glass.
Add your preferred Brew.
Enjoy.

Lombard get into the
St. Patrick's Day spirit!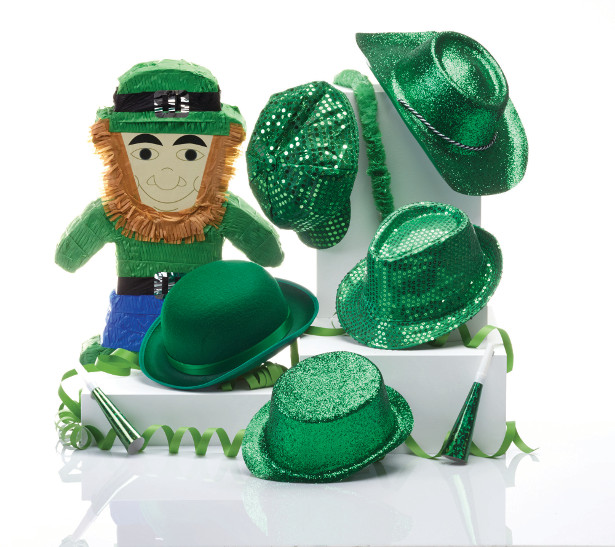 Lombard, Australia's leading paper and party products supplier, has launched a fun new range to help retailers, restaurateurs and hoteliers get into the St. Patrick's Day spirit this month.
Literally ready to turn the town green, the Lombard range includes display banners, piñatas, mobiles, flags, hats and just about anything to have you ready for an Irish shindig.
Ask them also about their special St Pat's Day Pack including 8 mobiles, 2 buntings, 4 Irish desk flags, 6 streamers and a piñata priced at just $89.99 RRP.
Ready to get into the spirit? See http://www.lombard.com.au/category/special-occasions/st-patricks-day/for even more inspiration!
St. Patrick's Day Sounds Your Way
Van Morrison cocktail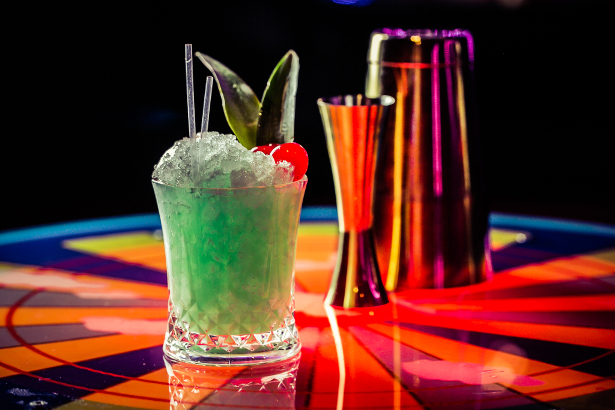 Shamrocks, shenanigans and a pot full o' liquid luck can be found this St Patrick's Day (Saturday, 17 March) at London's only non-stop, audience-requested live music venues – The Piano Works, West End and recently-opened Studio 88, next to Leicester Square.
So what's the craic? The Piano Works is hosting, from midday until 4am, a 'Can't Dance Ceilidh' party, pronounced 'kay-lee' for those of us who can't say it either. Put in your requests with the fiddle-led musicians as you do your very best ceilidh dancing dressed in hats, wigs and flashes of Gaelic green before a DJ takes over at 1am to play Saturday night party toons. From 5pm onwards, pints of Guinness are just £4 and for an additional Emerald Isle sparkle, get in front of The Piano Work's glitter artist for face-painting festival-style. Sign-up to the 11pm Friends List – http://pianoworks.bar/book/ – and receive a complimentary drink on arrival.
Across town, in the heart of London's West End, the new Studio 88 has introduced its 'Project Midnight & Beyond' party with non-stop live music and limited edition cocktails. Irish-inspired concoctions include Enya (Warner Edwards Rhubarb gin, Chambord, Campari, egg white and fresh lemon juice), the U2 (Bushmills whisky, Disaronno, absinthe, orange bitters, vanilla syrup, egg white and fresh lime juice) and, not just for brown eyed girls, the Van Morrison (Patron Añejo tequila, Velvet Falernum, Briottet, Blue Curacao, maple syrup, pineapple juice and fresh lime juice). Revellers are encouraged to dress 'Irish & Stylish', with galaxies of gold, glittered greens and wild whites whilst Studio 88's face artists will be adding extra sparkle.
St Paddy's Day has never sounded better!
St Patrick's Day with Glendalough Distillery and
Merchant House of Bow Lane
Glendalough Distillery is bringing St Patrick's Day to Merchant House of Bow Lane for a week of Irish celebration this March.
Looking to elevate your St Patrick's Day celebrations beyond the usual green beer and shots of whiskey? Glendalough has the answer, teaming up with Merchant House of Bow Lane to mark the annual celebration of all things Irish with a collection of bespoke cocktails.
Running from 12-17 March, the Irish distillery is joining forces with the gin and rum specialist bar to offer a dedicated St Patrick's cocktail menu. Visitors to the bar, home to what is probably the largest collection of gin and rum in the world, will be able to enjoy their specially-created drinks in a comfortable basement to the sounds of old-time jazz, and peruse the curated pantry and bottle shop on the ground floor. They might even find the entrance to the Brig, London's smallest bar, where there'll be a taste of something special from Glendalough.
The Irish Gin & Tonic and Martini menu consists of a number of cocktails created by the Merchant House team, starting with a Glendalough & Tonic made with the distillery's Wild Botanical Gin, and garnished with a marjoram sprig. The Glendalough Martini combines Wild Botanical Gin with Lillet Blanc, and garnished with an onion, while the tall Homeland Highball includes Wild Botanical Gin, 30&40 Apéritif de Normandie, cucumber syrup, soda and a cucumber ribbon. The final drink on the list, Sylvan, matches Glendalough's Wild Botanical Gin with Greek liqueur Mastiha.
Glendalough recently introduced its new rare and prized whiskey cask programme, consisting of Glendalough 7yo Black Pitts Single Malt, Glendalough Double Barrel Irish Whiskey and Glendalough 13yo Mizunara Finish Irish Whiskey. The launch coincided with the unveiling of new bottle designs for the range.
Merchant House of Bow Lane, 13 Well Court, Off Bow Lane, London, EC4M 9DN (nearest tube Bank)
CHICAGO
Freehand Chicago (images can be accessed here and credited to Hostelworld)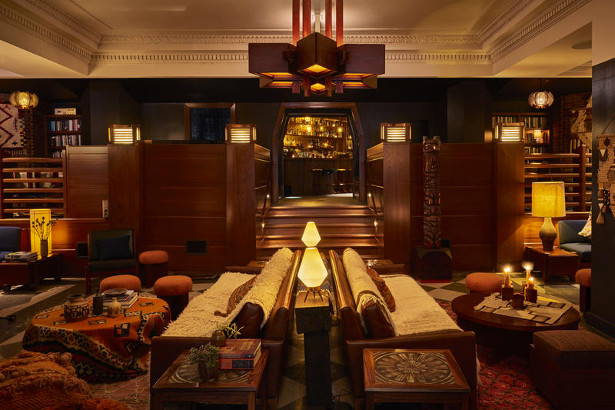 Freehand Chicago is housed in a classic 1927 building in Chicago's vibrant River North neighborhood just two blocks from Michigan Avenue. Here you can expect innovative design, affordable and flexible accommodations, and a comfortable community atmosphere. For eats and drinks, there is a second edition to the celebrated Broken Shaker cocktail bar, and Café Integral for small bites and beverages.
Accommodations start at $69.60/night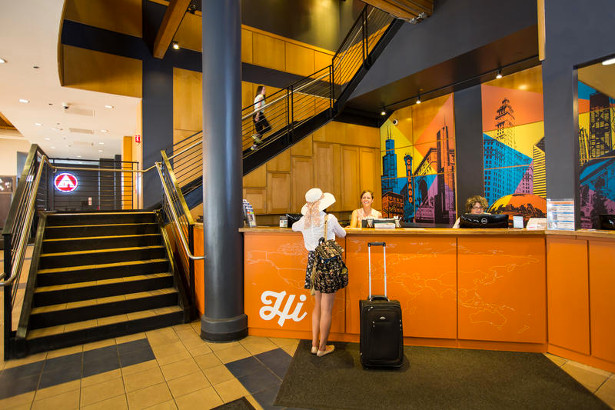 HI Chicago, The J.Ira & Nicki Harrison Family Hostel (images can be accessed here and credited to Hostelworld)
Experience the excitement of Chicago at this beautiful historic hostel, offering comfortable and contemporary accommodations in the heart of downtowns thriving university district. A place where you can learn and play, meeting other travelers from all over the world. Hostelling International (HI) Chicago is Americas 2nd largest hostel with over 500 beds, offering safe, clean, quality accommodations. Spacious gender-separated dorm rooms have either 8 or 10 beds, many with bathroom ensuite.
Accommodations start at $39.75/night
NEW YORK
Jazz on Columbus Circle (images can be accessed here and credited to Hostelworld)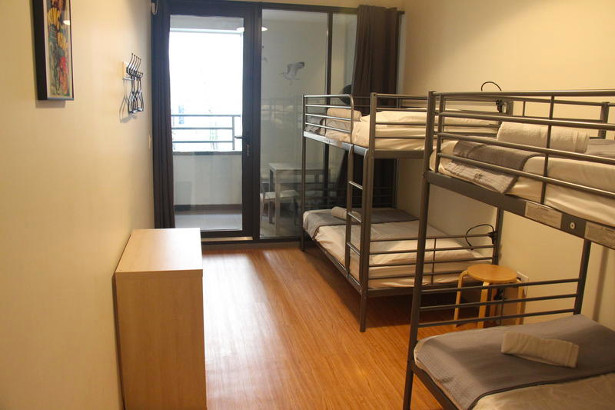 Jazz on Columbus Circle offers 6 bed dorms, 4 bed dorms, 5 bed dorms, 3 bed dorms and private rooms. Jazz on Columbus Circle is 2 blocks from the Columbus Circle traffic circle with Central Park next to it. The neighborhood is surrounded by shops and restaurants with the Time Warner Center shops and restaurants being a major hotspot. The subway lines that lead to the properties are the 1,A,B,C, D,N and Q lines. All rooms are ensuite with private, luxurious bathrooms. The dorm rooms have bunk beds while the private rooms have double-sized beds. Select rooms have private balconies.
Accommodations start at $42.22/night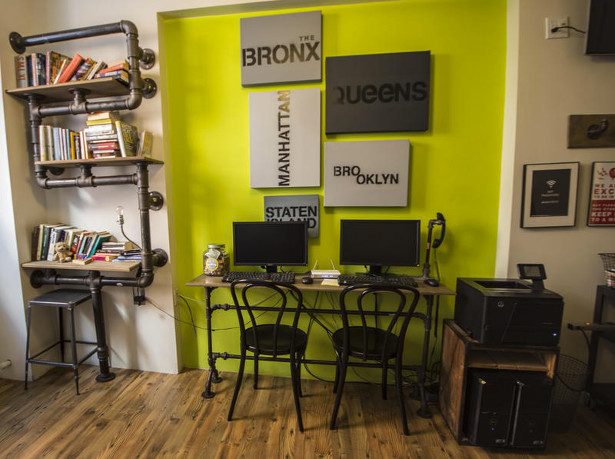 American Dream Hostel (images can be accessed here and credited to Hostelworld)
American Dream Bed and Breakfast is a family owned business that has been home for travelers here in New York for the past 15 years.
Conveniently located in Manhattan's historical Gramercy Park and Flatiron District neighborhood, American Dream is a stone's throw away from some of the city's popular sites and destinations: The Empire State Building, Flatiron Building, Madison Square Park and Union Square. Restaurants, bars and specialty shops also dot the surrounding neighborhood.
Private rooms start at $143.33/night
Enjoy the Luck of the Irish this St. Patrick's Day at Victoria Gate Casino
Venue: Victoria Gate Casino, Eastgate, Leeds. LS2 7JL.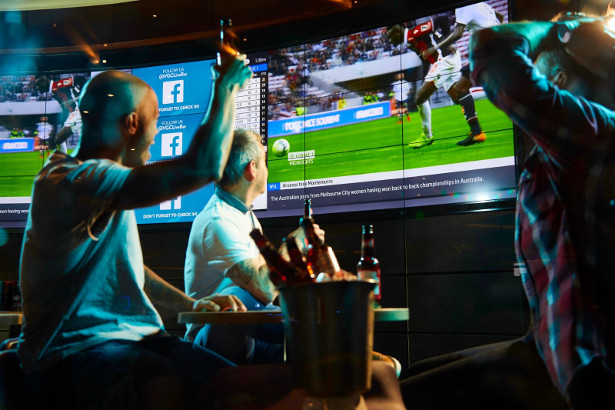 Details: Celebrate St. Patrick's Day at the glittering super casino of the north. Victoria Gate Casino will serve up special St. Patrick's Day cocktails such as the Irish Buck, which combines Bushmills Irish Whiskey, lime juice and ginger ale, and Liquid Luck, featuring Ketel One Citron, Midori and apple juice, all priced at £6.50. There will also be a host of deals including pints of Guinness for £3.95, and a 10% discount on food and drinks when visitors sign up for a loyalty card.
Those looking to enjoy the day's sporting fixtures can head to the venue's Live Bar to catch all the action in three Six Nations games, including the England vs Ireland match. Scratch cards will also be handed out to fans throughout the game with five great prizes up for grabs, including a £100 complimentary bet.
Headlining the St. Patrick's Day events at Victoria Gate Casino are Dublin band, The Bachelors, who will be taking music-lovers back to the sixties with chart-topping hits such as 'I Believe'.
For more information, visit: https://victoriagatecasino.co.uk/whats-on/St.-patricks-day/
Date: Saturday 17th March 2018. (England v Ireland at 2.45pm. The Bachelors performance starts at 9pm.)
BOREDOM, BILLS & BREXIT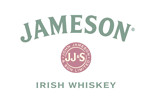 • Survey by Jameson Irish Whiskey reveals 89% of London lads find modern aspects of life stressful and boring
• Celebrity stories/reality TV, "fake news" and Brexit are the most tedious/boring topics to discuss, according to 1000 millennial men surveyed
• Half (54%) of London lads have blocked friends on social media for being "dull"
MARCH, LONDON – YouGov research on behalf of Jameson Irish Whiskey reveals today that London millennial men* need a break, as a huge 89% confess they find aspects of modern life stressful. The survey of 1000 millennial men shows London lads need a "bit of a breather" as they're weighed down by career progression (49%), not having enough disposable income to spend time with friends (48%) and finding the right balance between work and social life (41%).
For so-called "lads about town", their lives are less "Netflix & Chill" and more "Netflix & Bills", with nearly half (47%) of London lads confessing to spending most of their salary on bills and expenses (e.g. credit cards, rent, TV subscriptions etc.) and rarely get to have a night out.
As well as feeling a little stressed, millennial men are bored – the topics they find tedious include celebrity stories/reality TV (54%), "fake news" (40%) and Brexit (19%). They're so in need of a break, 65% of London lads actively avoid or even try to ban talking about topics like these with their friends and 54% have gone as far as blocking/unfollowing their friends for sharing their dull statuses/'selfies'.
However, it's not all bad news and "fake news" for London lads, as research shows they relieve stress and boredom in simple ways like making time to see friends (54%), playing sports/exercise (50%) or having a night out at a pub/bar/club (50%).
A year out from Brexit and in the lead up to St Patrick's Day, Jameson Irish Whiskey launches the brand-new Jameson Passport app (available on iPhone and Android), a light-hearted entertainment app to help get away from the daily grind. From the coolest curated events and top places to enjoy a Jameson to the best in augmented reality gaming, the Jameson Passport app has all you need to have a laugh this month. Making March better, everyone who downloads the app gets the exclusive opportunity to win the ultimate Dublin weekend away – unique access to the Jameson distillery, a lock-in with three mates, and a chance to meet rugby star Simon Zebo.
More than just an app, the Jameson Passport is a pioneer in augmented reality, one of the first new apps to be launched on Arkit on IOS and Android's ARCore update. If you missed out on tickets to the England vs Ireland match on St. Patrick's Day, don't worry. You can "Step Into The Stadium" with the app's very own AR portal or test out your skills with the Rugby Penalty Kick Game. Better at strikes than kicks? Then our AR Bar Bowling game is for you. Once you're done, learn how to make a Jameson Ginger & Lime like a pro with the in-app cocktail maker.
Adam Boita, Head of Marketing, Jameson Irish Whiskey says: "Our research shows millennial men are feeling the pressures of modern day life with Brexit worries, balancing bills and getting ahead at work. While the serious stuff does matter, we know they need time with their mates to have a laugh and escape the daily grind and that's why we launched the Jameson Passport app…and you don't need an Irish grandparent to apply.
One of the first apps launching on Android's ARcore update and utilising ARkit on IOS, it has allowed us to push the boundaries of gaming with your mates; from stepping into our virtual rugby stadium to playing bar bowling anywhere. You can also learn how to make no fuss cocktails at home and find the best St Patrick's Day events at our favourite bars. We can't stop your mates chatting about Brexit or posting gym selfies, but we CAN make that well deserved night in or out, one to remember."
The Jameson Passport app is available on iPhone and Android. For more information on Jameson Irish Whiskey, visit www.jamesonwhiskey.com/uk
WHEYHEY MAKE SUGAR-FREE INDULGENCE A REALITY WITH A SALTED CARAMEL ICE CREAM THAT'S ACTUALLY GOOD FOR YOU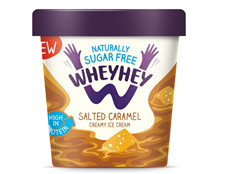 ● Latest launch from British, healthy treat pioneers Wheyhey
● Sumptuous ice-cream contains 9g of protein and zero sugar
● Unique recipe includes real cream to lock in great taste with just 85 calories
As snack fans look for healthier options following the sugar backlash, brands have been left scrambling to create alternatives that are good for you and still taste good – cue shelves full of snacks featuring misleading claims and suspect ingredients that don't hit the nation's sweet spot! Thankfully the forward-thinking, healthy treat pioneers at Wheyhey, are several scoops ahead of the curve, creating a decidedly decadent Salted Caramel ice cream that doesn't just cut down sugar but takes it out of the equation entirely, whilst holding onto all of its deliciousness.
On a mission to change the face of food without compromising on health or taste, the team at Wheyhey developed an innovative recipe that locks in the ice cream's incredible creaminess (often missing from other 'healthy' ice creams) whilst including whey protein, the goodness found in the best bit of milk, to ensure each delicious spoonful is naturally sugar-free and high in protein. With protein essential for maintaining good overall health and providing the right kind of energy, whilst also keeping you full up, Wheyhey is a tasty treat that actually does you good!
The sumptuous new Salted Caramel ice-cream contains just 85 calories and 9g of protein and is the third edition to Wheyhey's covetable collection of Chocolate and Vanilla freezer favourites, all of which are sugar-free and made using milk from happy, grass-fed cows that are cared for by trusted farmers.
With colourful new pack designs and 10 delicious new flavours tipped to launch in the next few months, the Wheyhey ice-cream range is a must-have for health-conscious foodies, who can tuck in without having to worry about the hidden artificial ingredients* that can be found in many other, so-called healthy, snacks. Wheyhey stands out from the competition as the only healthy ice cream that is naturally free from sugar, this unique selling point is proving popular with those looking for a sweet indulgence without any of the guilt.
Wheyhey is based and manufactured in Britain and is currently available in 500ml pots with a choice of Vanilla or Chocolate from Sainsbury's – RRP: £3.85 and in 100ml 4-pot multipacks in chocolate, vanilla or salted caramel flavours from Tesco – RRP: £4.20. The new Salted Caramel variant will be available from March in Tesco.
*Wheyhey ice cream is free from artificial sweeteners. colours, flavours and preservatives
Plantioxidants
A few amazing green beauty options from luxury organic brand Plantioxidants and natural cosmetics company 100% Pure that are the ultimate green in sustainability and color.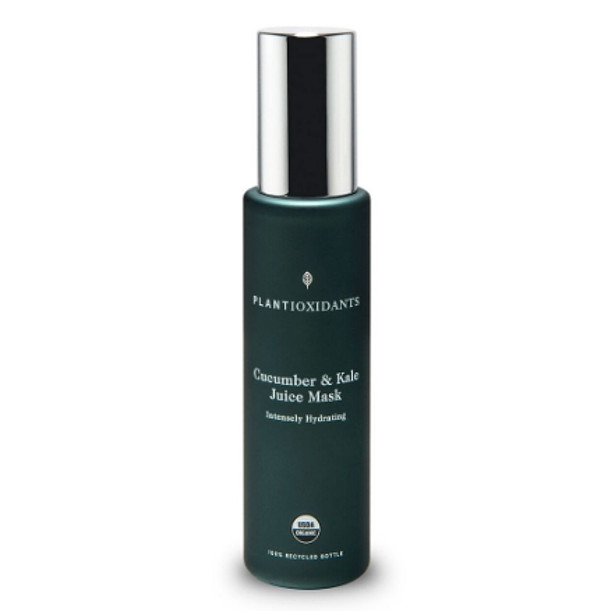 PLANTIOXIDANTS
Plantioxidants 16 Herb Detox Mask — this detoxifying mask uses spirulina, a green and skin-softening superfood from the pure waters of Patagonia. It's blended with 16 deeply purifying herbs to clarify, heal and purge toxins in your skin – https://www.plantioxidants.com/collections/all-products/products/16-herb-detox-mask
Plantioxidants Cucumber & Kale Juice Mask — this intensely hydrating and green facial mask rehydrates your skin after a full day of celebrating St. Patrick's Day, leave you with a healthier, firmer and supple complexion – https://www.plantioxidants.com/collections/all-products/products/cucumber-kale-juice-mask
100% PURE
100% Pure Bright Eyes Mask – this highly caffeinated eye mask is perfect for post-celebrations. It's extremely hydrating and brightens and de-puffs your eyes. – https://www.100percentpure.com/products/bright-eyes-box-5-pcs
100% Pure Fruit Pigmented Mermaid Palette – this all-in-one palette is inspired by mermaids and emerald ocean waves. Offering a light forest green eye shadow, the palette is entirely colored from vitamin rich fruit and vegetable pigments. It includes eyeshadows, blush, and luminizer. – https://www.100percentpure.com/collections/natural-makeup-palettes-natural-gift-sets/products/fruit-pigmented-mermaid-palette
100% Pure Creamy Nail Polish in Woodstock – this festive nail color is free of all toxic chemicals and common carcinogens found in most nail polishes. – https://www.100percentpure.com/products/creamy-nail-polish-woodstock
Blind Save America
www.blindsave.com
BLINDSAVE 3/4 tights with full protection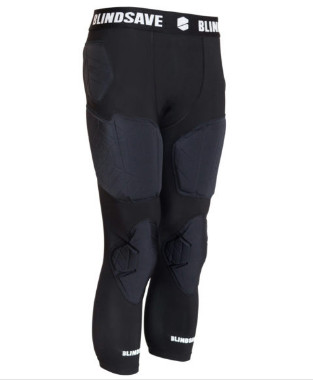 Link: http://basketball.blindsave.com/product/34-tights-full/
Price: $146
BLINDSAVE padded 3/4 tights are designed to support key muscle groups – they offer focused support and stability as well as the protection of key areas from hits and falls. BLINDSAVE offers the first padded compression wear in the world for basketball and other indoor sports that adjusts its shape to the player's body. The padding ensures better level of comfort and ergonomics due to its unique features and patent-pending technology. These ¾ tights ensure full protection. Popular among basketball, soccer, baseball, and football players.
With BLINDSAVE, you don't have to choose between comfort and safety – you can have both! Discover the best version of yourself and get ready for the ultimate #gamewithoutlimits!
Renowned British restaurant Roast will, for one day only, be introducing the Full Irish breakfast on Saturday 17th March – a twist on the eatery's best-selling Full English.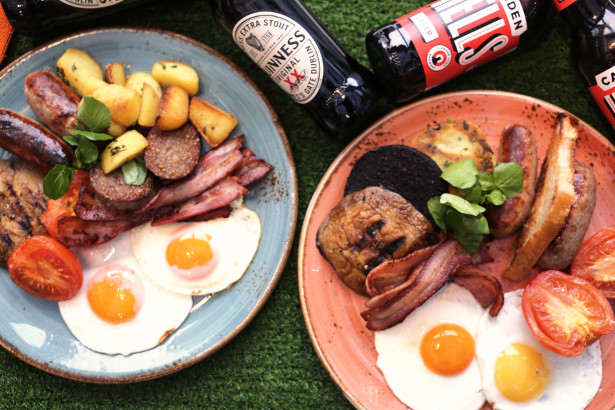 To mark not only St Patrick's Day, but also the day on which England and Ireland will compete in the Six Nations, the Full English and Full Irish breakfasts will go head to head in the restaurant; both available all day from 8.30am to 10.30pm
Priced at £20, both breakfasts will be served with either a bottle of Guinness or Camden Hells to perfectly complement each dish.
This Saturday 17th March is St. Patrick's Day and new data from YouTube reveals that playing music by 90's Irish girl band B*witched is one of the many ways the nation celebrates.
Each year on St. Patrick's Day B*Witched sees a massive spike in their YouTube UK views, making it their biggest UK views day of the year.
On St. Patrick's Day 2017 the group's YouTube U.K. view count was over 275% higher than their daily average. Most popular is their 1998 single "C'est la vie", which sees the biggest leap year to year, spiking 288% on St. Patrick's Day 2017 in the UK.
It's not only on St. Patrick's Day that the group sees an increase in popularity, the quartet also sees a massive UK daily views lift on New Year's Eve, spiking 89% in 2017 vs. their 2017 daily average.
The Irish girl group is also a global hit, earning big views across YouTube in the UK (9.5 million), Japan (2.6 million), Brazil (8 million), United States (13.8 million), and Australia (1.5 million).
See a graph charting their St. Patrick's Day spike below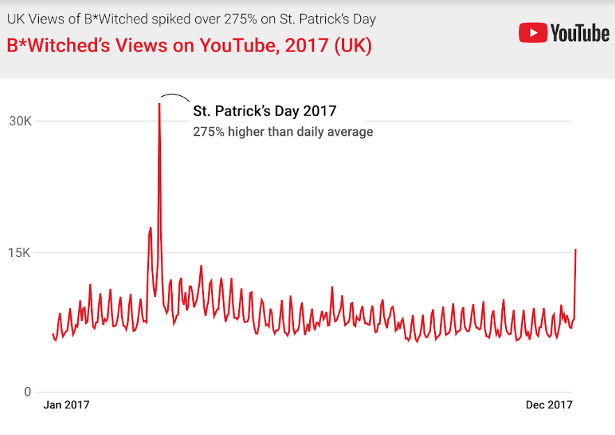 stpatrickmarch.com
In the late 1800's / Early 1900's – When the Irish immigrated to the United States in large numbers, and the only jobs the Irish could get, were the dangerous jobs that no one else wanted (Police officer / Firefighter)
This is why historically and traditionally, you've seen uniformed groups of each, marching in the St. Patricks Day parades around the country each year. (Boston, Chicago, New York, Savannah, to name a few)
In Delray Beach Florida, we have integrated the Emergency Services into Florida's premiere St. Patricks Day Parade in Delray Beach, and we've done it with an international flare. No other St. Patricks Day parade in the nation, is structured, managed, operated as such.
It is an event that is marketed as a beautiful mosaic patchwork quilt of community unity. All of the towns, cities, counties, states, and countries are represented by the patches, uniforms, banners, flags, and apparatus.
It is also marketed as a role model image for our children to see. All of the sharply dressed uniformed personnel marching shoulder to shoulder, with pride, honor, discipline, dignity, tradition, patriotism, and teamwork, is just the image that we want children to see today.
Mark your calendars, the weekend of Saturday March 11th, 2017. For more information, please visit our parade website – www.stpatrickparade.com
And help spread the word.
"take heART"
INTERNATIONAL POP ARTIST
ED HECK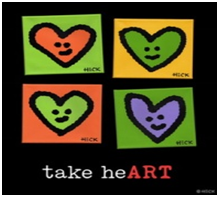 CELEBRATES ST. PATRICK'S DAY WITH FREE COLORFUL HAND PAINTED GREEN HEARTS SPREAD AROUND NEW YORK CITY AND WILL LATER CONTINUE AROUND THE US AND ABROAD
Brooklyn-born artist Ed Heck, well-known for taking everyday subjects, from a cup of coffee, a dog or cat to a perching bird, and turning them into whimsical paintings bursting with bold, bright colors.
Irish by heritage, Heck will celebrate St. Patrick's Day by giving away his art to lucky people who find it. Named "take heART" which is part of Heck's #RAOA (Random Acts of Art) launched on Valentine's Day.
Each painting is an original acrylic, 8" x 8" signed canvas. The back reads: "Take this free piece of art with my compliments and enjoy it. All I ask in return is that you pass it on with your own Random Act of kindness."
Heck hopes each piece will bring a smile to the people who discover one, causing a ripple effect, and in turn will do something to bring a smile to someone else. His goal is to give away 1,000 heart canvases in 2018.
"Since I first began showing my work in galleries I made it a routine to give away a certain number of artworks each year to individuals and charities," says Heck. "I worked with many charities, many have become close to my heart. I found it both a privilege and rewarding to use my work in this way."
One comment I get most often from people regarding my work is that "It makes them smile". I enjoy being able to make someone smile and would like to try and create a few more smiles
This is with the hope that it will create a small ripple effect in the world that will keep spreading.
Smile, and pass it on J
The Patrón Baby Stout is a combination of Patrón XO Cafe and Irish cream liqueur, creating a simply perfect blend for St. Patrick's Day.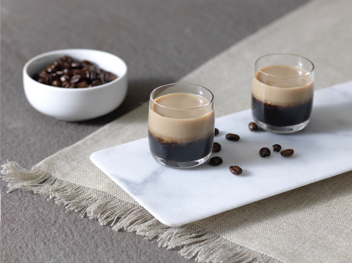 Recipe:
Ingredients:
30 ml Patrón XO Cafe
15 ml Irish cream liqueur
Method:
Pour chilled Patrón XO Cafe into a shot glass.
Top off with Irish cream, layering the shot so it looks like a miniature glass of stout.
Did you know your blood could save your receding hair line?
If you are currently suffering with thinning hair, don't worry you are not alone. In the UK 40% of men will experience baldness, with nearly 65% losing their hair by the age of 45. In women, over 35% will notice hair loss over the age of 25. For both men and women, losing your hair can be a distressing time and can impact your self-esteem leaving you feeling very low.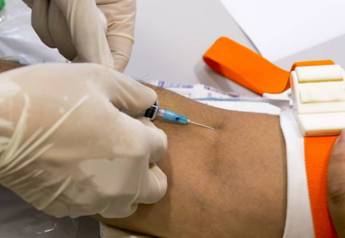 A revolutionary new aesthetic treatment promises to save your receding hair line with your own blood – meaning no need for invasive, painful and expensive transplant surgery.
Platelet Rich Plasma (PRP Therapy) is a non-invasive hair loss treatment available at Health & Aesthetics, and is fast becoming the go-to treatment for reducing hair loss and stimulating hair re-growth.
This natural treatment includes extracting the patient's blood from their arm, which is then spun in a centrifuge, to separate the blood into blood cells and plasma. The protein-rich plasma (PRP) obtained by this process is rich in growth factors and natural proteins, which can help to stimulate hair growth and rejuvenate the affected areas. When injected into the scalp this plasma helps to repair DNA and reverse cell damage, which are the most common causes of hair thinning and therefore reverses hair loss.
With prices starting from just £450 and the treatment taking just 45 minutes at the Health & Aesthetics Clinic , this works out a lot more affordable and quicker than other hair loss treatments – plus its suitable for everyone.
What Our Patients Think: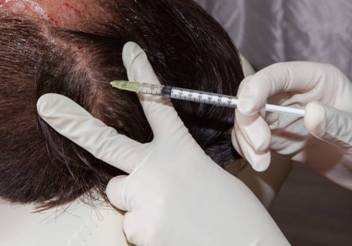 "PRP HAIR TREATMENT – I WAS ABSOLUTELY BLOWN AWAY BY THE RESULT I'm 23 and I noticed early stage hair loss and wanted to act on it soon to avoid any baldness. I did some research online into the topic and heard about PRP therapy. Unfortunately, there were no clinics providing such a treatment where I live, so I started looking in Surrey and London and found health + aesthetics in Farnham at the end. It felt comforting that there is a real doctor and not a beauty therapist delivering such treatments and I had more trust in her. I found it easy to book my consultation and appointments and my first impression was great. The website was slick and informative, had videos and proper information about my treatment. The clinic was easy to find and when I entered it seemed so clean and pristine. At the beginning, I felt embarrassed about my problem but everyone was professional and kind from the receptionist to the doctor, that my embarrassment just vanished." – PRP Therapy Patient
*all images are courtesy of B/A images.