Stay-at-home cocktails:
THE BROCKMANS STAY-AT-HOME COCKTAIL GUIDE

INSTAGRAM | TWITTER | FACEBOOK
If you've got into the habit of having cocktails at home, allow Brockmans Gin's Brand Ambassador show you how to mix some of the classics.
First up, see how to mix this smooth and elegant Tom Collins cocktail.
Made with Brockmans Gin, the super-premium gin with notes of blueberries, blackberries and bitter-sweet orange peel, this cocktail is quick to create and needs ingredients you may already have in the kitchen. Brockmans' unique taste makes for a drink that tastes intriguing and complex.
The Tom Collins recipe was first published in the 1870s and there is a good reason it has survived all these decades: this cocktail is sophisticated and refreshing. What didn't, of course, matter in the 1870s was just how Zoom-worthy this drink is: it looks as good on that party screen as it tastes.
For some professional tips, Brockmans has released a video showing just how to create this classic cocktail, hosted by Brockmans' Brand Ambassador, Mike: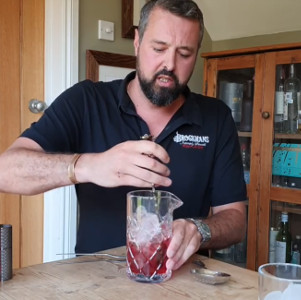 Ingredients for our classic Brockmans Tom Collins
45ml Brockmans Gin
30ml Fresh lemon juice
15ml Sugar syrup
60ml Soda water
Lemon
Blueberries – ideally fresh but frozen blueberries are fine too
However, be creative. If you can't get hold of soda water, or simply love the taste of lemonade, use slightly less sugar syrup (15ml) and less lemon juice (25ml) and top up with lemonade instead of soda.
Method
Add the gin, freshly squeezed lemon juice, sugar syrup and a handful of ice into a shaker. Shake and strain into a chilled tall glass of cubed ice and top up with soda water. Serve with a lemon slice & one or two blueberries.
Other stay-at-home Brocktail videos show how to mix a Bramble; stir a Negroni; or create a Gimlet…
BROCKTAILS AT HOME – Brockmans Bramble
BROCKTAILS AT HOME – Brockmans Negroni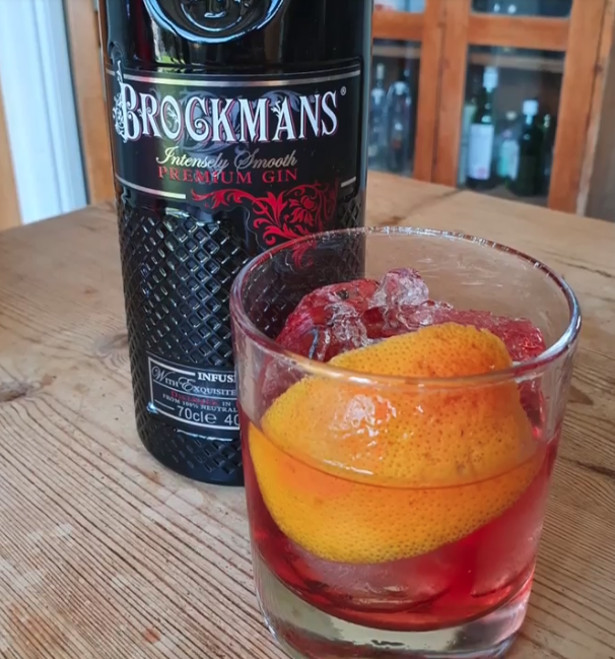 BROCKTAILS AT HOME – Brockmans Gimlet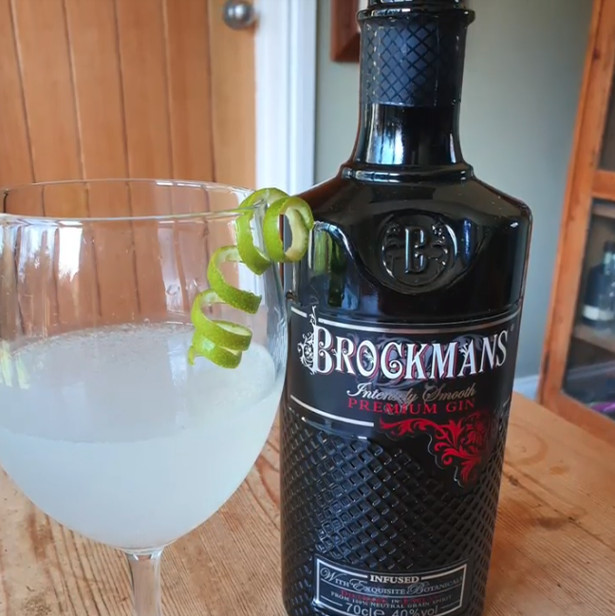 To buy
To buy Brockmans, head to online retailers including Amazon, 31 Dover, The Whisky Exchange or Master of Malt. RRP £34.
Tasting notes:
Incorporating Brockmans Gin into contemporary or classic cocktails, makes for an exquisitely complex taste due to the distinctive and versatile style of Brockmans Gin. This gin is like no other: so intensely smooth that it can be enjoyed neat or over ice. Using traditional techniques and only the finest botanicals, Brockmans combines blueberries and blackberries with bitter-sweet orange peel, lemon peel and coriander seeds, which harmonise with juniper berries and woody notes to give a smooth and sensuous taste experience.
Brockmans Gin is suitable for vegans and vegetarians and for those following a Gluten Free diet.
Website: www.brockmansgin.com Facebook: www.facebook.com/brockmans.gin
Twitter: www.twitter.com/brockmansgin Instagram: www.instagram.com/brockmansgin