Staycationing this summer? PlayMonster's perfectly portable games are perfect for family fun… www.playmonster.co.uk
With more of us than ever likely to staycation this summer, PlayMonster has great portable games to keep families entertained on the go or away from home!
If you are looking for something to entertain the whole family during your staycation look no further than 5 Second Rule Mini. Its compact design makes this the perfect, packable party game that you can easily pop in your bag. A travel version of the classic 5 Second Rule, where your brain will let you down completely when asked to name 3 things that go with chips in 5 seconds! Should be easy right? Not when you have the pressure of the timer and the other players it's not! Cue complete mind blank and some hilarious frantic answers, guaranteed to have everyone laughing!
5 Second Rule Mini is suitable for ages 8+. RRP £8.49. Available from Amazon.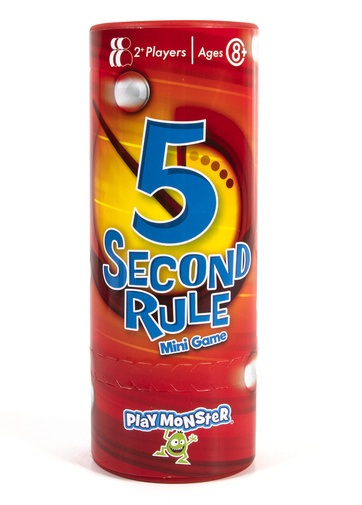 Introducing the new poptastic way to play on-the-go with Pop-A-Tops: the compact, play-anywhere fast-paced popping-top games from PlayMonster. Each Pop-A-Tops tin is a grab-and-go game ready to play! Simply pop the top to "roll" the dice and enjoy the unique match-and-grab gameplay of either "Match-A-Martian", "Bake-A-Cake", "Dino Score" or 'Pet Factor"! With ways to sabotage fellow players throughout, Pop-A-Tops are perfect for Staycations, travel, sleepovers and popping in a bag to play almost anywhere. Pop-A-Tops are little games that are big on fun!
Pop-A-Tops are suitable for ages 6+. RRP: £8.49 each. Available from Amazon.
We hope these games will add more fun and laughter to precious time with your loved ones this summer.
Also in the PlayMonster range: Drone Home, Orangutwang, Flippety Frog, Off The Rails and more.