Summer drink recipe suggestions with Bushmills Irish Whiskey.
This year, Bushmills has launched the new Bushmills Original Cask Finish range – the perfect collection for a whiskey novice or connoisseur – which includes Bushmills Caribbean Rum Cask Finish, blended with the brand's signature triple distilled Irish grain whiskey to create tropical fruit and dry spice flavours.
If you are after one of Bushmills most popular blends, Black Bush is the way to go. The Bushmills take on everyone's favourite Margarita cocktail – The Daisy – is the perfect summer serve for the months ahead.
Using Bushmills Caribbean Rum Cask Finish Whiskey is available for £31.92 RRP from Amazon and Bushmills 10 Year Old Single Malt Whiskey is available for £31.90 RRP from Master of Malt
BUSHMILLS IRISH WHISKEY RECIPES
Caribbean Highball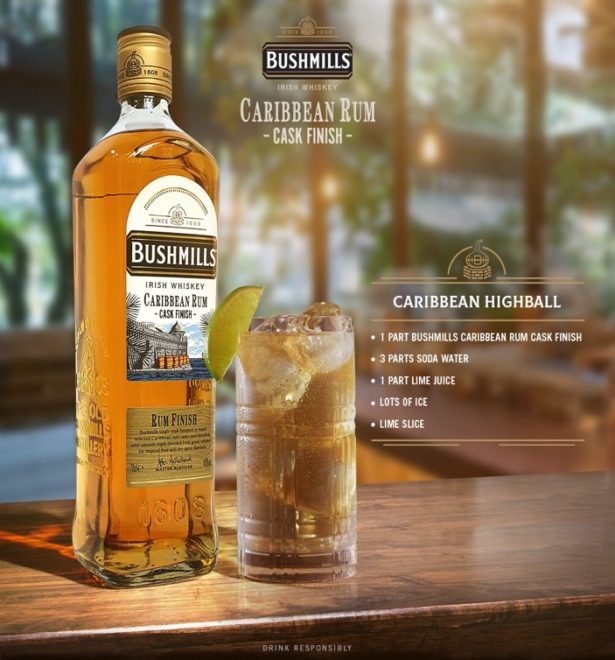 Ingredients
Bushmills Black Bush
Soda water
1 lime
Ice
Method
In a long glass, pour one part Bushmills Caribbean Rum Cask Finish to three parts soda water
Add one part lime juice and lots of ice
Garnish with a slice of lime
The Daisy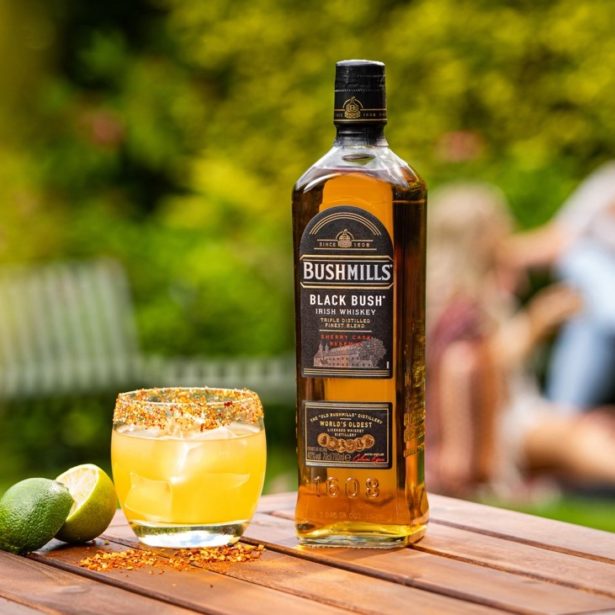 Ingredients
40ml Bushmills Black Bush
20ml pineapple juice
20ml lime juice
10ml thick agave syrup
Red chilli salt to garnish
Tumbler
Method
Pour Black Bush into a cocktail shaker filled with ice
Add pineapple juice, lime juice and agave syrup
Shake until frosted typically 10 seconds
Coat the rim of the glass with chilli salt
Strain over fresh ice