Ultimate Period Style from Swadling Brassware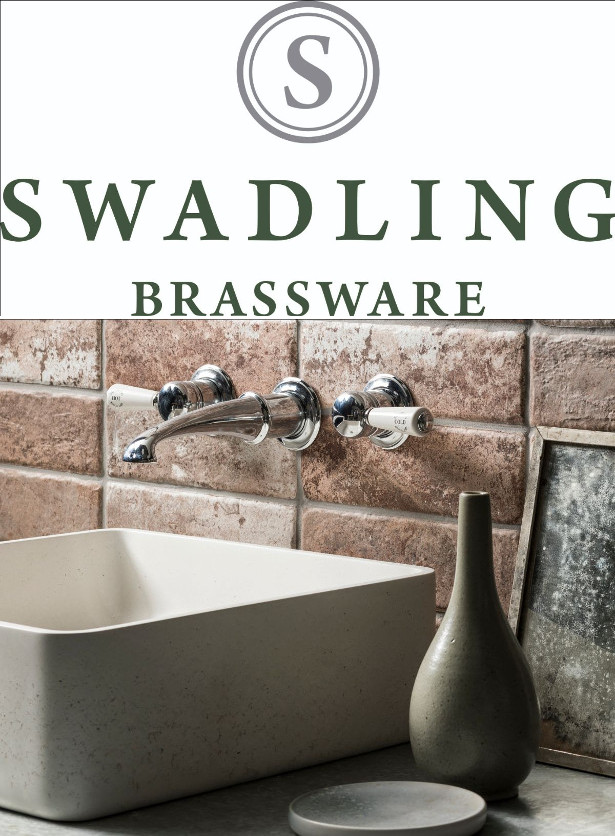 The Invincible Collection from Swadling Brassware is the flagship range of basin, bath and shower mixers from this classic bathroom brand. Combining brass and ceramic, the result is a sturdy, quintessentially British look that stands the test of time.
Expressing late 19th Century prosperous grace and style, the Invincible Collection from Swadling Brassware brings the traditional charm of Victorian, Georgian and Edwardian inspired bathrooms to your home.
The Invincible collection is designed to emit a powerful flow of water regardless of the type of water system. From the introduction of the collection four decades ago, Swadling Brassware and particularly the Invincible collection, have been the go-to products for achieving high flow rates from low water pressures. Nowadays when pumps and megaflows can increase water pressures, Invincible finds its particular relevance in delivering really satisfying showers and filling a bath more quickly.
Available in a range of ceramic and finish options including white or black ceramic combined with Chrome, Polished Nickel, Brushed Nickel, Gold, Brushed Gold, Living Brass, Brushed Brass and a brand new Aged Brass finish.
Swadling Brassware is a leading UK manufacturer in classic brassware for the bathroom, with products hand made then polished and plated in the factory based in Waterlooville, Hampshire. They offer traditional British style, specialising in products and designs that stand the test of time.
Pricing starts from £264 for Invincible Pair of Basin Taps and £1668 for Invincible Floor Mounted Bath Shower Mixer.
To find out more visit www.swadlingbrassware.co.uk or call 02392 255536.
FROM PILLOWS TO PROTECTION: MANCHESTER BEDDING MANUFACTURER SWITCHES PART-PRODUCTION TO PPE TO MEET NATIONAL NEED FOR FACE COVERINGS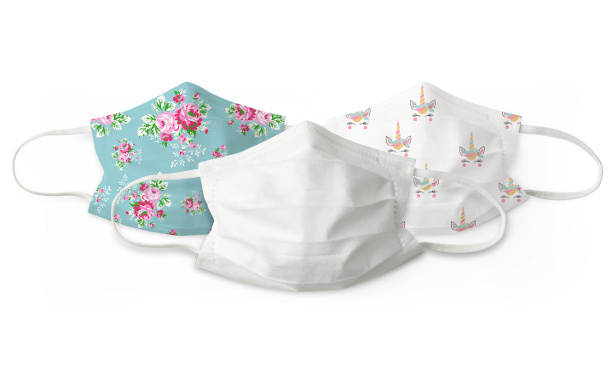 Manchester-based Comfy Group is to begin manufacturing protective face masks to support the nation's transition from the Covid-19 lockdown
Masks offer comfort and protection, with both Reusable, and Disposable, plain and printed options available for all of the family
Bedding manufacturer, Comfy Group is shifting its focus from pillows to protection by adding face masks to the roster of products it produces.
The business, which is based in Manchester, has already begun switching areas of its Middleton factory facilities to the production of non-medical face masks and this will now be ramped up on the back of the latest Government's advice, encouraging the use of masks while in public places and being compulsory on public transport.
This advice was then clarified in the Government's 60 page 'roadmap' to exiting the lockdown which was published on Monday 11th May. The document included an urge for all members of the public to 'wear a face covering in enclosed spaces where social distancing is not always possible and they come into contact with others that they do not normally meet, for example on public transport or in some shops'.
Both the Reusable and Disposable masks are made to Government standards* and will be made available to buy in bulk for businesses wanting to protects their employees, schools wanting to protect teachers and pupils, and direct to the wider public via UK Safe Masks.uksafemasks.co.uk
Comfy Group, which has over 40 years-experience in textile manufacturing, and produces one in three pillows made in the UK, has the ability to produce both plain and branded masks, suitable for all ages.
Throughout the crisis, Comfy Group has donated hundreds of essential bedding products including pillows, duvets and bedlinen to local hospital trusts, including Manchester University NHS Foundation Trust, Lancashire Teaching Hospitals NHS Foundation Trust and Tameside and Glossop Integrated Care NHS Foundation Trust, that have each been at the frontline of the fight against Covid-19.
Comfy Group is to manufacture two types of masks; each has three layers of filtration to help act as a protective barrier against droplets and particles, is soft, lightweight and breathable for skin comfort and are either one-size-fits-all or available in adult and child sizes, so all ages are catered to. The two quality, non-medical mask options, for sale via UK Safe Masks, comprise:
Reusable Protective Masks: Re-usable, washable face masks made from supersoft microfibre that are available in plain and patterned designs. Each mask is machine washable at 60C to kill germs and help maintain freshness & hygiene, has curved nose and elastic ear straps for comfortable coverage of mouth and nose, and is available in retail packs of three or five.
Disposable Protective Masks: Disposable masks designed to offer convenient everyday comfortand protection for industry and public. Featuring 3 layers of filtrating non-woven fabric to act as a protective barrier, whilst providing lightweight and breathable comfort. Available in packs of 10 and 20.
Bob Moryoussef, managing director at Comfy Group, said: "As Britain transitions into the 'new normal', it would have been remiss of us not to re-focus our manufacturing capabilities from being solely on bedding, when there is a real and urgent need for institutions, businesses and the wider public to have access to PPE such as masks.
"We're proud to have ploughed our near half-century of experience into producing masks and have managed to manufacture quality options that meet the protective and comfort needs of those who'll wear them. As the wearing of these masks is unfamiliar to many of us, these needs are of particular importance to consumers and professionals alike."
All of Comfy Group's masks are manufactured in the UK and can be supplied in bulk to contract partners as well as on an individual basis to consumers. Fast delivery is guaranteed in hygienically sealed packaging.
For more information on Comfy Group and its range of protective face masks, please visit: www.uksafemasks.co.uk. Trade enquiries please contact: PPEenquiries@comfygroup.co.uk
Heat your Home Efficiently this Winter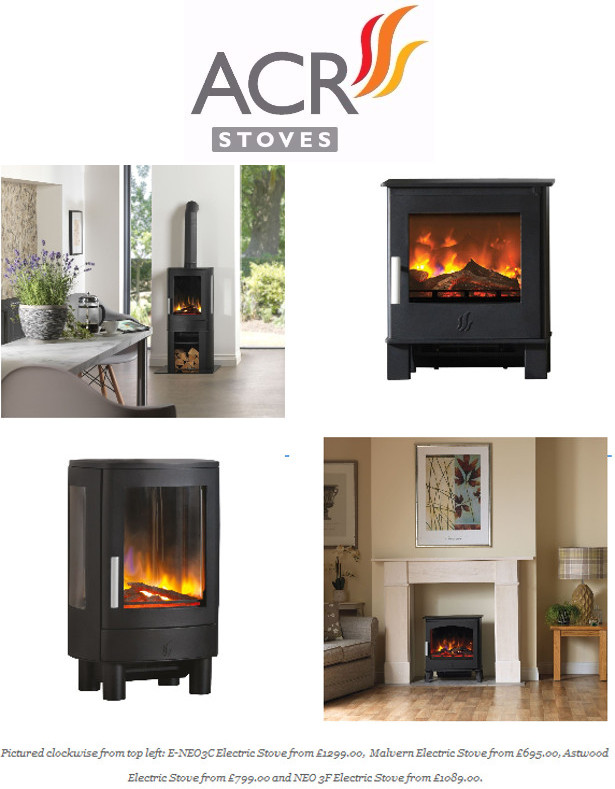 As we start to prepare for the cooler months, we naturally start to think about getting our homes cosy for Winter. With some of the best gas and electric stoves on the market, as well as EcoDesign Ready woodburning and multifuel stoves, ACR Stoves have the perfect heating solution for you and your home.
Electric Stoves
Electric Stoves provide a great heating source that can be enjoyed all year round. In the chilly winter months you can warm your home immediately with a flick of a switch. Then when the warmer evenings of spring and summer arrive, an ACR electric stove can still be enjoyed with just the flame effect to give a comforting glow to the room, making it the perfect choice for enjoying the ambience of a real fire without any heat.
Pictured above: The E-Trinity3 is a contemporary styled electric stove with the distinctive feature of two side window panels allowing the flame effect to be viewed from the sides as well as the front of the stove. Being one of only a few electric stoves on the market which feature flames at the front, middle and back of the firebed gives this a very realistic flame effect. Winner of the "Electric Appliance of the Year" award at the Hearth & Home Exhibition 2019.
Pictured clockwise from top left: E-NEO3C Electric Stove from £1299.00, Malvern Electric Stove from £695.00, Astwood Electric Stove from £799.00 and NEO 3F Electric Stove from £1089.00.
THE BACHELOR – SEASON 24
FROM JULY 19
THE BACHELOR PRESENTS: LISTEN TO YOUR HEART
FROM JULY 27
BOX-SETS AVAILABLE TO STREAM AND DOWNLOAD
EXCLUSIVELY ON HAYU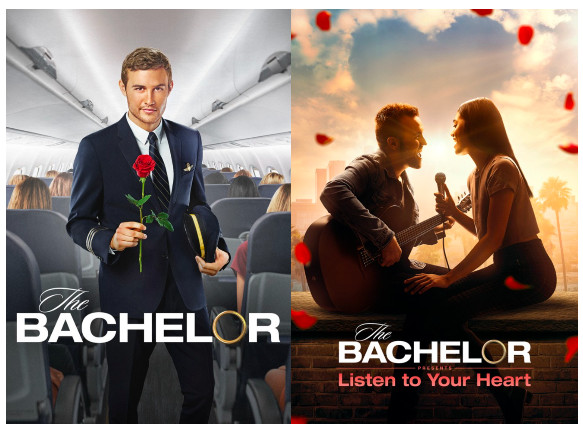 This July, hayu welcomes the world-renowned US reality TV franchise: The Bachelor to the platform exclusively in the UK and Ireland. With two episodes dropping each day, Romantics will be able to stream and download Season 24 of The Bachelor from July 19, and the brand new series: The Bachelor Presents: Listen To Your Heart from July 27.
The 24th edition of The Bachelor sees handsome airline pilot Peter Weber get the opportunity to find the woman of his dreams – and hopefully his bride-to-be.­ The Bachelor embarks on a romantic journey meeting 30 women. At the end of episode one, 8 bachelorettes leave, and 22 are selected as potential mates. After getting to know each one, he continues to narrow the field, to 15 to 6, then ultimately down to the 1 woman to whom he may propose marriage in the series' dramatic finale.
The show also takes an in-depth, behind-the-scenes look at the lives of each participant involved in this unique courtship. America's most eligible single man travels to exciting romantic locations with the ladies, introduces them to his closest friends and family and visits their hometowns to meet their parents. At the end of the journey, he will have had an unforgettable experience and, quite possibly, found true love. But the big mystery is: If he pops the question, will she accept?
The next chapter in Bachelor Franchise history begins with the arrival of 20 hot, single musicians – 12 men and eight women – from across the country looking for love and musical chemistry. Who will find their musical soulmate and a lasting partnership? And who will leave as a solo act? Find out as the exciting, new romantic adventure begins on the premiere of The Bachelor Presents: Listen to Your Heart.
Credit: Stream and download Season 24 of The Bachelor from July 19, and The Bachelor Presents: Listen To Your Heart from July 27 – exclusively on hayu.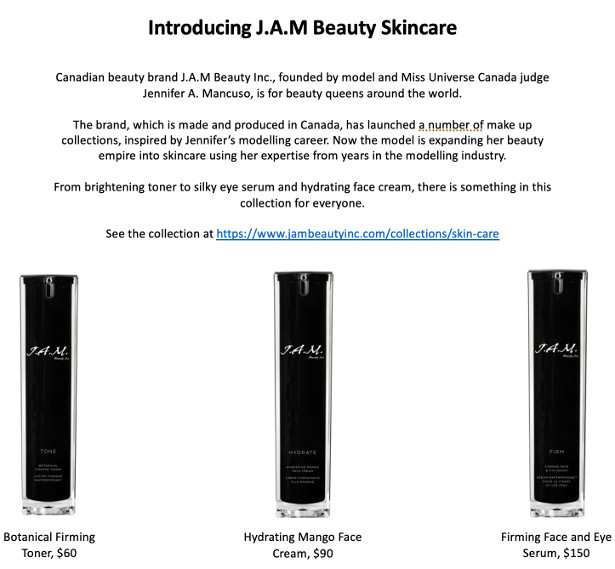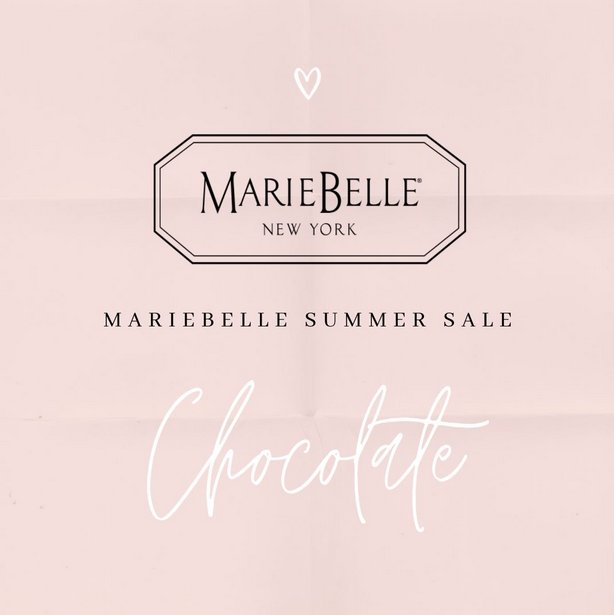 MarieBelle New York is a women owned world-renowned luxurious global bean-to-bar chocolate company. The fine art edibles are produced in the Brooklyn factory with retail locations throughout New York City, and Japan.
With global flavors like matcha, passion fruit and Caipirinha; to name a few, consumers can take a their taste buds on a trip around the world while on the couch.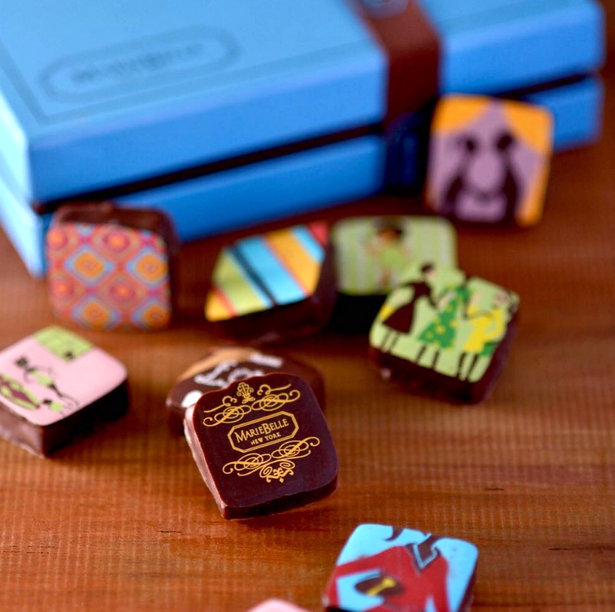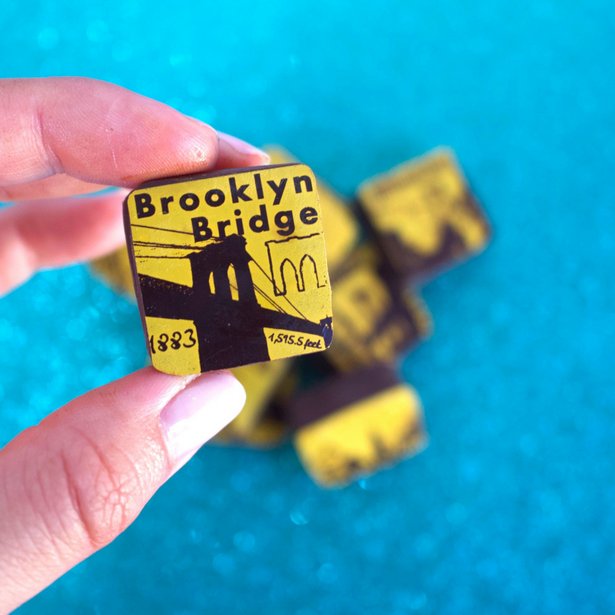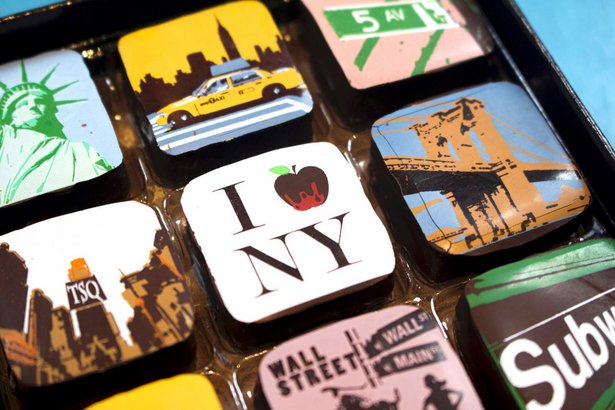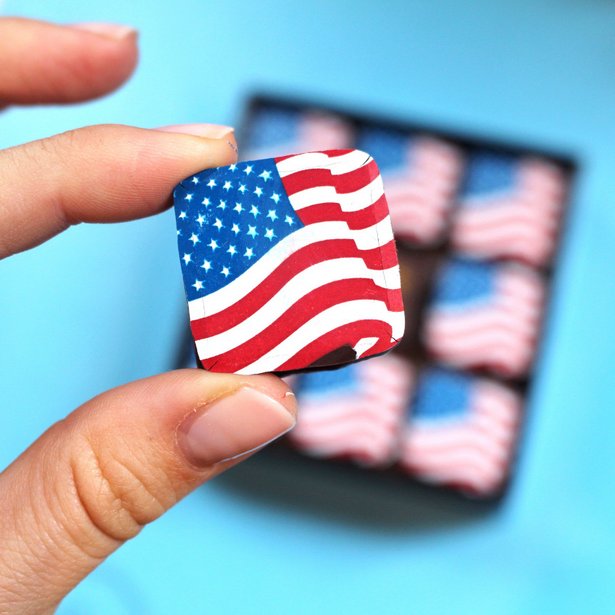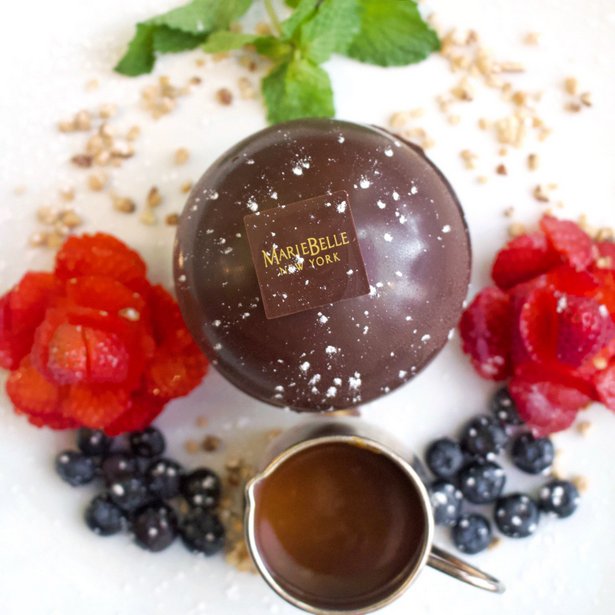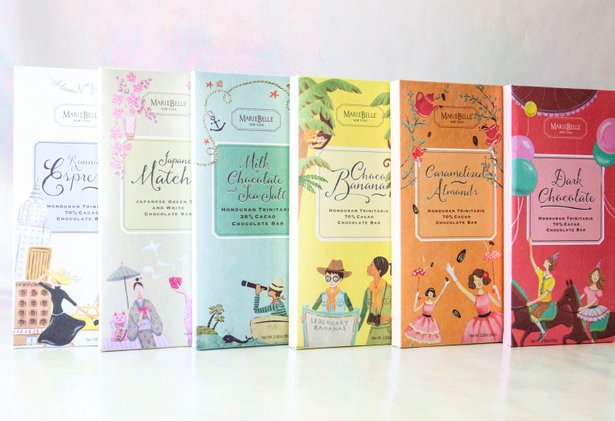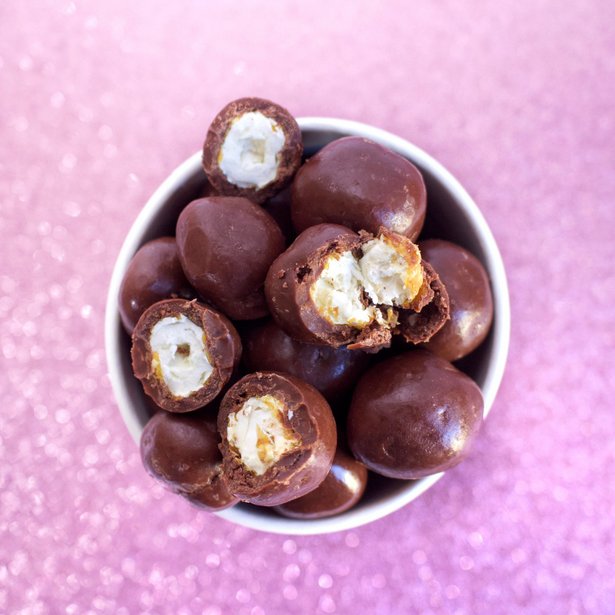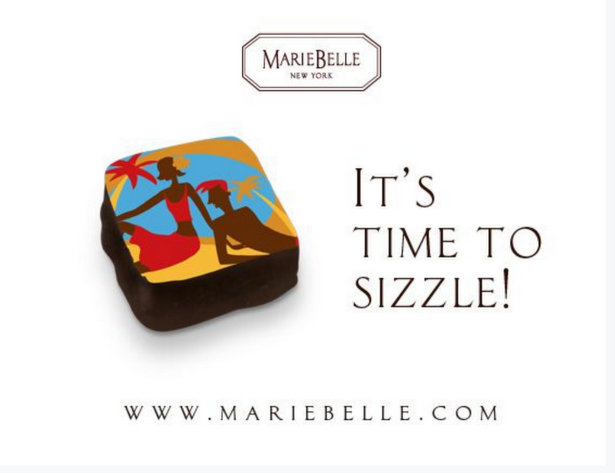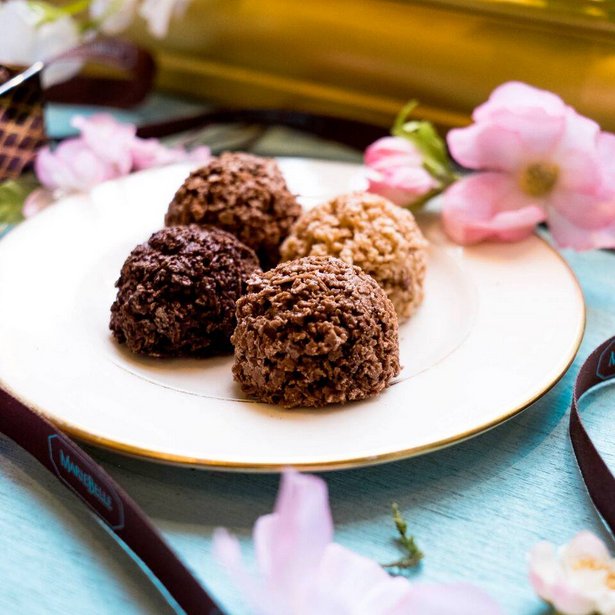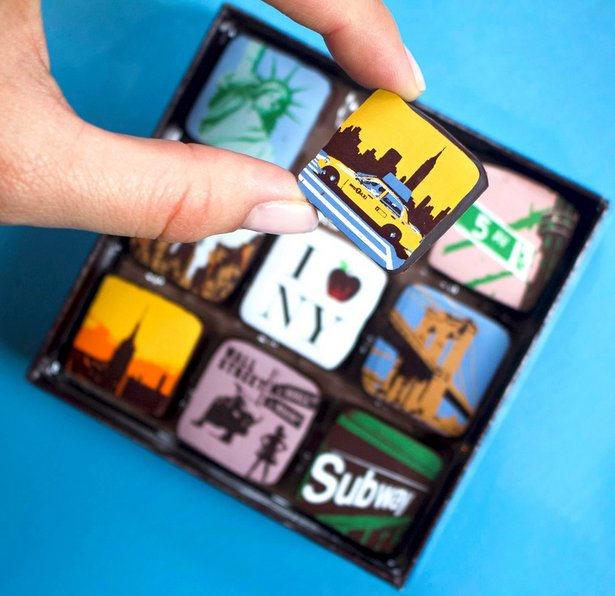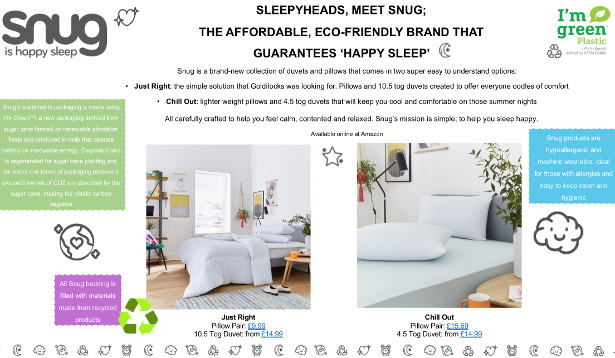 After six years of the Inbetweeners leaving our screens, super-fans are still wanting an update on what happened after the famous foursome left Australia.


Fortunately, the experts at TheKnowledgeAcademy.com have made it their mission to find out, asking 2,113 fans where they believe Simon, Will, Jay, and Neil would be in real life if we mapped out their potential career paths.
Some of the key findings include:
According to fans, Will would rake in the most money as an MP with an average salary of £79,468
In second place, Jay Cartwright reaches an average of £51,864 for pursuing his DJing career
Mr. Cooper places third doing the group's taxes with an average earning of £32,492 as an accountant
Finally, Neil Sutherland comes in last, earning £17,164 for pursuing his passion for dancing
My Gnome on the Roam
15 Minute Adventures for Busy Families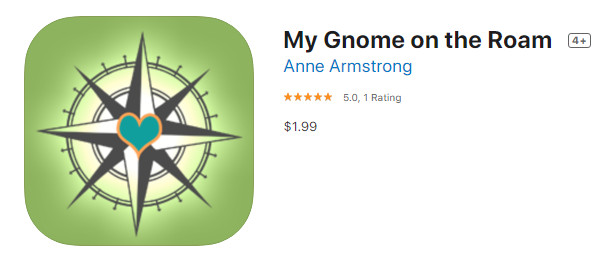 Every single day. Every single week. Literal years worth of priceless (also inexpensive and free) adventures at your fingertips for just $1.99/month or $19.99/year.
Click below for the Apple version:
apps.apple.com/us/app/my-gnome-on-the-roam/id961418769
Click below for the Android version:
play.google.com/store/apps/details?id=org.mygnomeontheroam.timetoroam
Time to Roam: 15 Minute Adventures for Busy Families is our magic wand. The New York Times called it an "anti-app"…designed to help create stronger, happier kids, and more present and connected adults.
One tap gives you a daily idea. Each idea is stored in the app history … which quickly becomes a library filled with 15-minute adventure ideas for every day of the week:
Make it Monday
Tell Me Tuesday
Wanderlust Wednesday
Throwback Thursday
Freaky Friday
Saturdazzleday
Soul Food Sunday
What are you waiting for? Adventure awaits…
PELI Products continues its expansion with more Manufacturing in Europe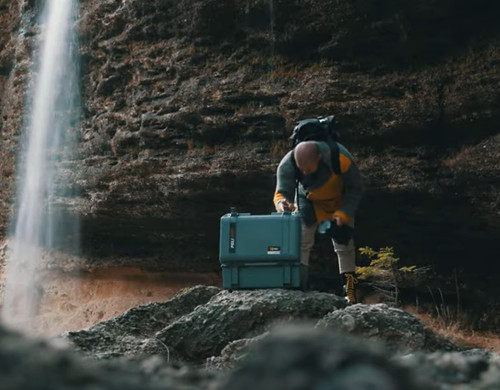 The US Manufacturer that has been producing in Germany since 2007 is Now enlarging its European Manufacturing with new product ranges
Barcelona, July 2020 – PELI Products, the global leader in the design and manufacture of high-performance protective cases and advanced lighting systems, is expanding its European manufacturing operations. After 13 years, and despite the recent 2020 crisis, PELI is still pursuing their plans to incorporate additional models into its European manufactured Case ranges.
The US company started its European production through a partnership with a German manufacturer back in 2007. Since then, the company has been producing locally an increasingly large portion of its injection-moulded PELI Protector Case range of models. In 2011 PELI further expanded its European production with the addition of its rotomoulded Cases range, also known as Peli-Hardigg Cases. Now in 2020 PELI has decided to continue that expansion with the manufacturing of its well known PELI Storm Case range, starting with the most popular model in Europe, the iM2500 Case.
"For a number of years, both ranges of injection moulded and roto moulded Cases have been manufactured in Germany which helped us covering most of our European demand with 'made in Europe' PELI Cases. Along those years, that has meant important investments in production moulds and enlarge facilities at our Manufacturing Partner, plus hiring the necessary workforce within that German area. We are proud to say this has been part of Peli's commitment to invest in local capabilities that give us a competitive advantage and, as a by-product, help to bolster the European Economy" says Piero Marigo, Managing Director of Peli Products and he continues "By virtue of this continued investment in our European manufacturing, we are able to provide our customers with better service, more flexibility and shorter delivery times. It is a Win-Win-Win opportunity for our customers, the broader economy and Peli that we spotted a few years ago and, without a doubt, it has been one of the best strategic decisions we have ever made"
PELI Protector cases includes today more than 90 different case models available in 7 different colours. Thanks to this large selection plus the different interiors such as Pick N Pluck™ Foam, Padded Dividers or the innovative TrekPak™ Divider System, these protective cases are the most popular ones and have been tested in the most extreme conditions by users of various industries such as Military/Government, Law Enforcement, Industrial/Petroleum, Aviation/Aerospace, Fire Safety/EMS, Scientific or Outdoor etc.
Moreover, all PELI Protector Cases are backed by PELI legendary Lifetime Guarantee of Excellence (where applicable by law). For more information, please visit: peli.com
Canterbury renews its Irish Rugby Football Union partnership until 2024
– including new sponsorship of an IRFU grass roots initiative for girls –
Monday 20th July: Canterbury and the Irish Rugby Football Union have today announced the renewal of their Official Kit partnership for a further four years. The new agreement sees Canterbury's continued support of Irish Rugby with the Senior Men's, Senior Women's, Under 20s and 7s national teams stepping out in Canterbury kit at all major events until 2024.
As part of their commitment to get more people involved in rugby, Canterbury is also supporting the development of the women's game through its new sponsorship of 'Canterbury Give it a Try'; an IRFU grass roots initiative for girls. The eight-week programme is designed to give girls, aged between 8 and 14, the opportunity to learn how to play rugby in a fun and safe environment.
Commenting on the deal, Padraig Power, Commercial Director at IRFU, says, "Canterbury has been the Official Kit partner to the IRFU since 2014 and this four-year renewal will make our partnership one of the most enduring in rugby. The ongoing quality and appearance of the kit reflects the significant R&D and design expertise which Canterbury brings.
"We operate in a demanding environment as we strive to ensure our international teams are turned out in kit which incorporates the very latest technological advances, while at the same time presenting a design that is contemporary and attractive to our supporters."
Sean Kavanagh, Global Director of Sports Marketing & Sponsorship at Canterbury, says, "We're delighted to renew our current partnership with the IRFU through to 2024, which will see the Irish Rugby teams wearing Canterbury at all major events including both the upcoming Men's and Women's Rugby World Cups.
"We're looking forward to working with the IRFU in developing new product innovations and investing in the next generation of players, including our support of the IRFU's initiative to attract more girls into the sport. Our hope is that young athletes will "Give it a Try" and fall in love with rugby."
Intersport Elverys, which has over 50 retail stores across Ireland, will be the sole distributor in Ireland and the UK and the new official Irish Rugby Kit will also be available via www.elverys.ie and www.canterbury.com from August 2020.
Dräger expands capacity for respiratory masks and sets up a production facility in the UK
In connection with the COVID 19 pandemic, Dräger has received an order from the British government to deliver respiratory protection masks (FFP3). The delivery of the order will start in 2020 and will stretch until the end of 2021. The expected net sales are roughly EUR 100 million.
For this purpose a mask production facility will be set up in the UK, in the Blyth area of Northumberland. There, Dräger has had a development and production site for respiratory protection technology for firefighters and industry for over 50 years. This is in addition to the existing production network in Sweden and South Africa and the recently decided new production sites in France and the US. The investment in the expansion of production capacities across all five production sites will require a mid-double-digit million euro amount in the 2020 financial year.
Rainer Klug, Chief Officer of Safety Division at Dräger: "We are very pleased about the major order from the British government. It gives us the opportunity to expand our international production network for FFP masks. With this additional production unit, Dräger will increase volumes quickly and flexibly. Our international production network enables us to react very quickly and specifically to national or local requirements on the one hand, and to cover international requirements in a closely networked and flexible manner on the other. Dräger thus operates a highly responsive manufacturing system for certified FFP respiratory protection masks, with a product design originating from our own development in Germany".
Dräger. Technology for Life®
Dräger is an international leader in the fields of medical and safety technology. Our products protect, support and save lives. Founded in 1889, Dräger generated revenues of around EUR
2.8 billion in 2019. The Dräger Group is currently present in more than 190 countries and has more than 14,500 employees worldwide. Please visit www.draeger.com for more information.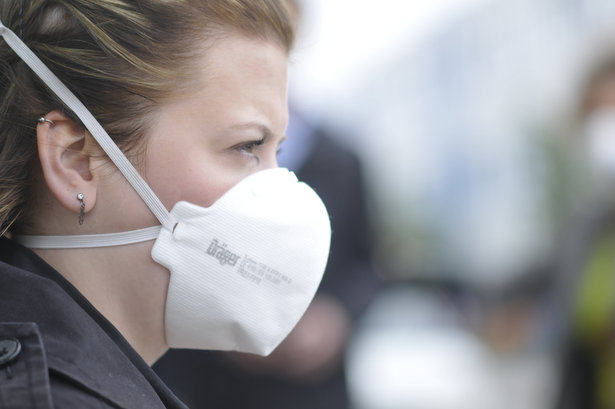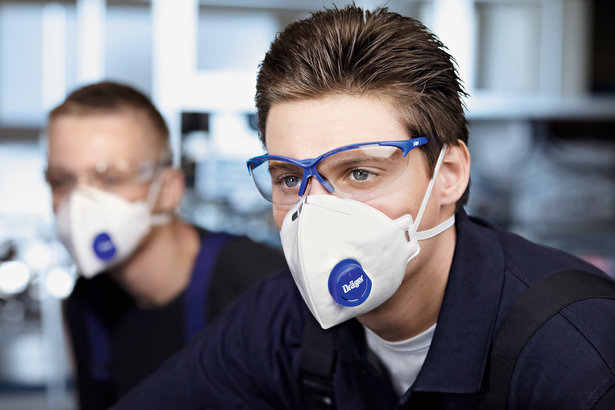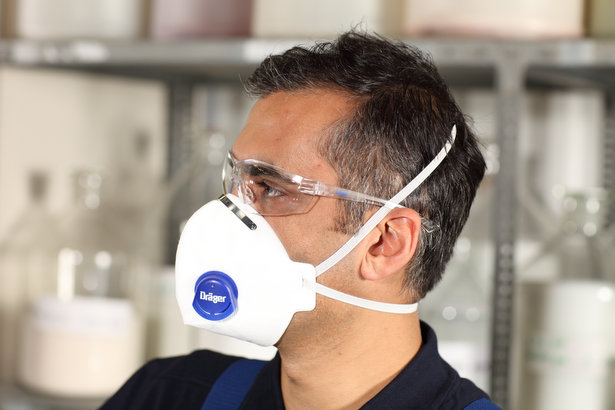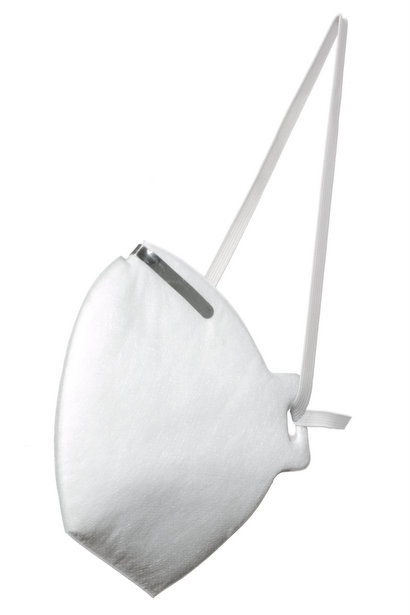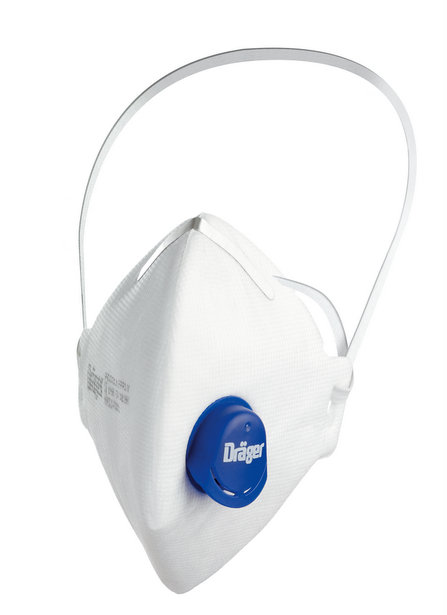 Magnet's Guide to Having a Healthy, Happy Family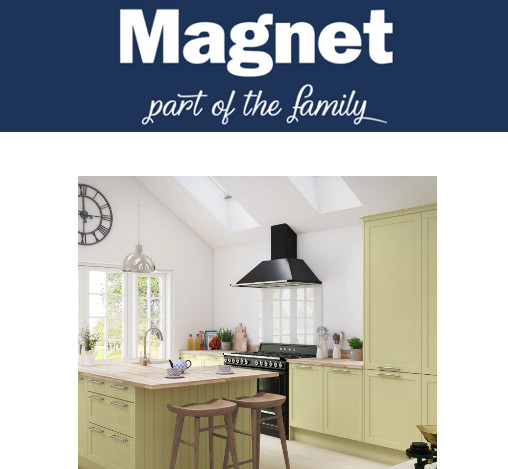 The wellbeing of our minds and of our bodies is of the utmost importance, as a healthy family is a happy family. As the heart of your home, your kitchen can play a vital role in leading a well-balanced, stress free life. Magnet's expert tips and tricks will help both your home and family look and feel their best.
Clever Colour Palettes
It has been proven that the colours we surround ourselves with can have a huge impact on our overall mood. The perfect palette can ensure that your home reflects your family's outlook on life and can be a subtle nudge of encouragement to feel this way more often. Magnet's bespoke pastel shades, such as Pistachio and Rose Bowl, create a cheery, upbeat atmosphere. Or the use of sultry shades, like Pass the Merlot and Coffee Grounds, can create a relaxing yet sophisticated ambience.
Let There Be Light
An airy space, flooded with natural light, creates a calming feel for your kitchen; no one likes to feel cramped or crowded. Stylish skylights and chic glass doors are a great way to bring the outdoors in. If your kitchen doesn't allow for this, transform your ceiling into your very own night sky with the use of sleek spotlights, such as the Synchro LED Spotlight 12V. The clever use of the Flexible LED Strip Light under base units and overhanging worktops will ensure that no corner of your kitchen will be left feeling glum or gloomy.
Invaluable Innovations
Forget gadgets and gimmicks, true innovations are invaluable additions to your home as they aim to reduce stress and keep the peace within your household. Eliminate sibling squabbles with the Kitchen USB Charging Tray, a neat storage solution which ensures your family's favourite tech is always ready to go whilst keeping messy wires out of site. Fill your home with music with the sleek and stylish Sound Bar. This ultramodern addition blends seamlessly into your kitchen's plinth or wall units, using Bluetooth technology to play your families favourite songs. Whether it's to dance with your morning coffee or to unwind with your evening glass of wine, select the perfect playlist to fit your mood.
Mindful Cooking for Healthy Families
The kitchen isn't just the heart of the home, it's also the tummy. The food we feed our family plays a great role in leading well-balanced, healthy lives. The AEG Steam Pro Compact Oven has a built-in sous vide function. This specialised feature retains more nutrients and flavour, eliminating the need to add additional salts or fats to dishes. Keep your family thriving with the use of fresh produce your cooking where possible. The Smart Interior Food Storage drawer is concealed within units, to create hidden extra storage space for those fruits and veggies that don't go in the fridge, keeping them fresh and tasty.
Family is Everything
We can design our kitchens meticulously to outwardly reflect our family's values, however the time spent together is what makes a house a home. Use your kitchen to create a family hub, a space used for far more than cooking. The use of an open plan layout naturally encourages the family to spend quality time together as the kitchen, dining and living spaces become one.
Design trickscan also be used to create a more social space such as the use of a breakfast bar. This gives family members the option to work, study or simply chat whilst another prepares meal.
Families come in all shapes and sizes, but the wellbeing of our loved ones is high on every family's agenda. With Magnet's simple yet effective tips and tricks, the kitchen can truly become the heart of your home.
www.magnet.co.uk
LOCKDOWN LEGACY SAVINGS
HOUSEHOLDS COULD SAVE £8,638 BY END OF 2020 IF THEY MAINTAIN LOCKDOWN SPENDING HABITS

71% of UK households say they have saved money during lockdown
Average saving is £2,879 over the last 13 weeks
Biggest savings made on buying clothes, running the car and meals out
Londoners have saved the most on alcohol during lockdown
Personal finance experts at money.co.uk have produced the Lockdown Legacy Best Savings calculator
UK households have slashed their personal spending during lockdown – saving an average of £2,879 each during the 13 weeks of quarantine, according to a new report.
The study by online financial comparison experts money.co.uk shows that 71% of UK households have saved cash during lockdown, with an average weekly saving of £221.50.
The personal finance experts at money.co.uk have produced a lockdown best savings calculator to show exactly how much households could save if they continue to keep their lockdown saving habits.
Salman Haqqi, personal finance expert at money.co.uk, said: "During lockdown, many people have cut back on their spending on non-essential items. The savings have been largely made by households cutting back on the amount of cash they spend on items like alcohol, cigarettes, clothes, make-up, cosmetics and grooming products, meals out, haircuts and beauty treatments, plus shop bought lunches and takeaway coffees.
"They've also spent less because many are not having to use their car to travel to work and have also cut back on other outgoings like sports and gym memberships."
The biggest savings made by UK households has been on buying clothes (£34.39 per week on average), running the family car (£34.14 per week on average), and paying for meals out (£33.57 per week on average) according to the data.
Many have stopped buying clothes because staying at home has meant there's no need for new garments, the report reveals. Some have even started making their own clothes, saving significantly on the cost of shop bought items.
The next biggest saving comes on the back of many cutting back on the amount of alcohol they've consumed during lockdown – with an average saving per household per week of £27. Brits have also cut back on haircuts, spa treatments and manicures, saving around £25 a week, with reduced spend on shop bought lunches and takeaway coffees because everyone has been working from home also accounting for a further £21 saving per week.
Londoners have saved the most on alcohol and clothes during the lockdown with an average saving of £39 per week on booze and an average saving of £44 on buying clothes during the last 13 weeks.
Outside London, the Welsh have saved most on cosmetics, perfume and male grooming products during lockdown – an average of £21.46 per week.
Those living in the West Midlands have saved the most on eating out during lockdown – with an average saving of £36.38 per week.
And those living in the North-east have saved most on not running their cars during lockdown – an average saving of £37.69 per week.
If households continue to save at the same pace now that lockdown is relaxing, they could save an astonishing £8,638 on average by the end of 2020.
Salman Haqqi added: "Almost 8 out of 10 householders we surveyed (79%) say they aim to continue to save as much as possible even though lockdown is relaxing.
"The biggest opportunity to save money, according to our study, is in cutting back on going for meals out. More than a third of the 2,000 people we surveyed said that would be the top priority for continuing to save money.
"Cutting back on shop bought lunches (30%), takeaway coffee and new clothes (29%), running the car (20%) and buying alcohol (17%) are the other areas people are likely to continue to try and cut back in order to save once lockdown is over."
Brits are less likely to continue to try and save money on paying for haircuts, buying cosmetics or grooming products, gym and sports memberships and cigarettes, the study reveals.
THE OPHIUCHUS BOUQUET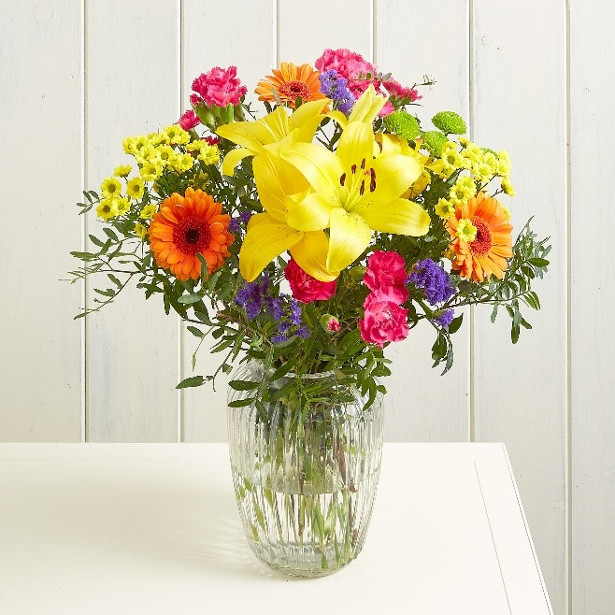 Award-winning online florist, Serenata Flowers, launches the Ophiuchus bouquet to mark NASA's discovery of the 13th Star Sign
Free next day delivery on orders placed as late as 10pm, seven days a week
The Ophiuchus Bouquet – RRP: £24.99
As NASA declares the existence of a brand-new star sign, Ophiuchus, Serenata Flowers' has launched a new luxurious bouquet for those born between 29th November and 17th December.
Signs of the Zodiac originate from Babylonian astrology and offer guidance and comfort to those who believe in them. Following NASA's announcement of the 13th star sign, Ophiuchus, Serenata Flowers wants to celebrate the new sign and those born under it.
This Zodiac inspired bouquet includes yellow and green santini's to capture a beautiful blend of summer tones, teamed with a highly fragrant yellow lily adding both a gorgeous scent and a vibrant pop of colour. The arrangement also includes elegant orange germini to reflect the fiery characteristics of the star sign, while the stacice blue flowers capture the healing properties associated to Ophiuchus.
The stunning Ophiuchus Bouquet from the UK's leading independent florist, Serenata Flowers, is the perfect gift for loved ones or why not treat yourself to a bouquet specially designed around your star sign.
With free next day delivery until 10pm and an array of lovingly hand-arranged bouquets, Serenata Flowers makes it easy to wow that loved ones with a breath taking arrangement sure to make anyone's day.
Serenata Flowers offers the best possible prices and provides a fast and convenient way to gift fresh flowers to family and friends, whatever the occasion, offering FREE next day delivery seven days a week. Customers can order as late as 10pm for next day delivery.
Serenata Flowers sells affordable fresh flowers and bouquets lovingly arranged by floral artists and hand-delivered by couriers in the UK. For more information, visit www.serenataflowers.com.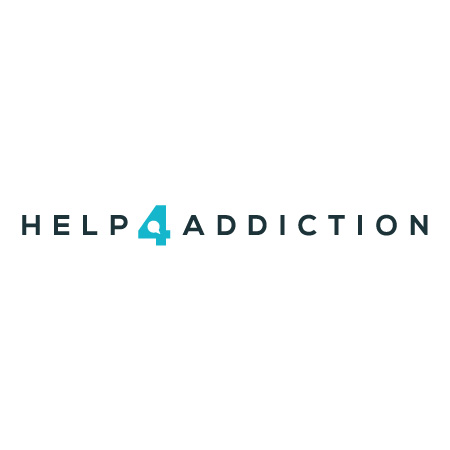 FURLOUGHED workers and those who have lost their jobs have contributed to a massive spike in drinking during the Covid-19 pandemic.
(Pictured above Nick Conn, CEO and founder of Help4Addiction)
A survey of 2,000 people, commissionehttps://www.help4addiction.co.uk/d by Help4Addiction, showed that 71 per cent of those made redundant were drinking more, with 28 per cent of them drinking 50 per cent more and 18 per cent of them drinking 51-75 per cent more than prior to Covid-19.
Of those who are currently furloughed, 54 per cent report that they are drinking more, while of those, 32 per cent, said their drinking was up to 50 per cent more than before the pandemic.
"It saddens me to say that these figures do not surprise me at all," says Nick Conn, CEO and founder of Help4Addiction, the UK's largest advisory clinic for addictions.
"With little time to take care of themselves and address their own needs during the coronavirus crisis, many parents have upped their alcohol intake to cope with these added pressures and have cited higher anxiety levels.
"For some it has escalated problems in relationships, and for many, it has created a crisis point as they realise, they are powerless over their drinking and their lives have become unmanageable."
The survey also reports that a high number of people who have lost a job or a contract – 61 per cent – say they are drinking more, while of those, 19.5 per cent, say they are drinking between 75 and 100 per cent more.
More than 40 per cent of respondents reported that they or someone in their household was drinking more, with 61 per cent saying it was themselves, and 25 per cent their partners.
More than a quarter of respondents agreed that they or someone in their household was 'at risk of addiction,' while a further nine per cent 'strongly agreed' with that premise.
During lockdown, those who have lost income from their businesses have also turned to drink to drown their sorrows, with 47.3 per cent of those surveyed drinking between 24 and 50 per cent more alcohol.
A high number of women – 53 per cent – are drinking more than they did with 14.6 per cent drinking between 51 and 75 per cent more and at least five per cent of them drinking a staggering 100-200 per cent more.
The lockdown has taken its toll in other areas with 36 per cent reporting weight gain, 23 per cent anxiety and 18 per cent depression. Those who had been made redundant produced higher figures in the anxiety (43.9 per cent) and depression (39 per cent) categories. Drinking more was reckoned to be the major cause of the increase in instances of anxiety and depression.
Conn added: "We all face the extra pressures of living in an uncertain world, and this has been highlighted by the pandemic.
"Clients have described the difficulties of being with their children 24/7 and the pressure to provide, not only financially but emotionally, for their children, whilst they themselves are struggling.
"The prolonged period at home has meant daily, endless boundary setting of screen time, whilst catering for three meals a day, extra housework, alongside juggling academic support."
For more information visit help4addiction.co.uk
To interview Nick Conn call Laurie Stone on 07810 552 202

The Mental Wellbeing of Women in the Aftermath of COVID-19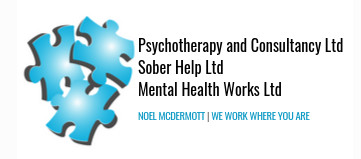 Women have been shouldering the majority of home-schooling and childcare responsibilities throughout the pandemic and with the school holidays now officially upon us there are even more demands ahead. The prolonged period at home has for many meant catering for three meals a day, extra housework, alongside juggling academic support and their own jobs. Women across the UK have been balancing all these responsibilities at once under one roof and despite lockdowns easing around the world, there is likely to be a long-term impact on women's work and home lives as a result of the coronavirus.
Psychotherapist Noel McDermott comments: "It's important to remember that this isn't the norm and that this will not go on forever. Remember your own needs as a person and ensure you prioritise time to talk, seek help and support others through these challenging times, this will help provide positive mental wellbeing for both yourself and your family".
Financial Fears
As the furlough ends, we will know who has a job and who doesn't and for double income family households and especially for single income households, this is a time of significant fear. With all these possible fears and problems, we could easily succumb to anxiety and depression. Many workplaces cannot work at capacity because of the social distancing rules so home is going to continue to be a workplace going forward. What is clear is that working patterns and those associated with gender patterns of working are seeing significant change, but we can't predict what the exact outcome will be. It's almost certain we will see the increase in house husbands. Gender role changes are likely to be accelerated by this pandemic, an event that is still with us and will be here for the next two years at least.
School's Out
We are faced with an unusual summer holiday that isn't really a holiday at all, even less so than normal summers where the holiday bit can wear off quickly anyway. There is significant uncertainty about whether all school-aged children will return to full-time education in September, and when childcare provision will return to its pre-pandemic availability, but additionally if we are going to be facing a new wave. Many mothers are naturally still very concerned about what the future holds.
Lockdown & Lifestyle Choices
Lockdown has taken its toll with many women reporting weight gain, feelings of anxiety and depression. A high number of women are drinking more than they did and alcohol consumption plays a major role in the increase in instances of anxiety and depression.
Compulsive Drinking – ensure you don't become a statistic by following these simple measures:
Don't drink regularly – the healthiest pattern of drinking is random and irregularly
Don't drink to manage anxiety, stress, depression or because you can't sleep – seek professional help if this is happening
If you wait till you have a problem with drinking it's too late – be proactive in your health with alcohol
Take regular breaks from drinking – times when you don't drink at all
Use alcohol free alternatives to drink socially with others
Many people have found the lockdown manageable, and many have flourished. Having extra family and relationship time has been welcomed but reality is setting in and this needs to be embraced and planned for as it will add pressures. But knowing this allows us to put in place things that reduce the negative impact:
Prioritise self-care: Remember your own needs as a person. There is an instruction in planes to put the oxygen mask on yourself first, you are your children's most important resources, value yourself and give yourself oxygen
Take care of your own mental health: Mental health is one of the most important aspects of health in women, such as practice meditation every morning, find time to do things that make you happy, take up new hobbies and interests that don't cost much except time
Plan for high pressure: Like at Christmas and other times of high-pressure plan for that. Accept that we are all in a tough situation and don't blame yourself if you struggle, accept it as a natural part of these very difficult times
Learn how to manage stress symptoms: Expect yourself to have anxiety and depression and learn about it and how to manage it – learn the symptoms, use exercise, good eating, proper sleep, good social network, learn CBT etc
Encourage open discussions: Be open as a couple and family, have regular meetings about this situation. Make sure your husbands talk about their worries, have family time and nail them down to this – they are at significant risk
Make time for love as a couple: Stress reduces libido and loving feelings, acknowledge that and don't diagnose your relationship is on the rocks – take time out, have date nights, be loving, be gentle and be kind
Me time: Try and make me time and insist everyone in your family finds me time
Plan a break: Have the holiday you can't afford, you can't afford not to
If you feel overwhelmed and are experiencing problems in functioning that are persistent over a two-week period, then there is likely to be a problem needing proper diagnosis and treatment and asking your GP for advice is a good idea. Periodic anxiety or depression lasting a short period of time is to be expected and will generally shift of their own accord if your general mental hygiene/lifestyle is resilient.
Noel McDermott is a Psychotherapist with over 25 years' experience in health, social care, and education. He is the founder and CEO of three organisations, Psychotherapy and Consultancy Ltd, Sober Help Ltd and Mental Health Works Ltd. Noel's company offer at-home mental health care and will source, identify and co-ordinate personalised care teams for the individual. They have recently launched a range of online therapy resources in order to help clients access help without leaving home – www.noelmcdermott.net/group-therapy.

NEW OPEN AIR FILM SCREENINGS AT HIRSTY'S FAMILY FUN PARK CLOSE TO GREAT YARMOUTH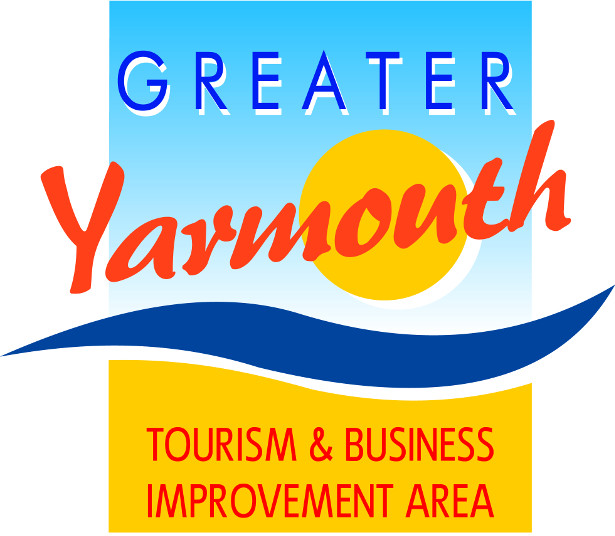 21 JULY 2020: Farm attraction Hirsty's Family Fun Park close to the seaside resort of Great Yarmouth is offering drive-in movies for the first time this summer.
Launching tomorrow (22nd July) the open-air drive-in is being run by Outdoor Cinema Live and will offer night-time screenings for 60 vehicles from Wednesday to Saturday for 12 weeks throughout the summer. Iconic films on offer include Die Hard, Dirty Dancing, The Blues Brothers, Pretty Woman and Back to the Future. These will be shown via a fabulous HD screen with stereo sound beamed directly to cinema goers' cars.
Prices for the film screenings, which include an electric light show, cheer leaders and a pyrotechnic finale, start from £25 for a car. Mouth-watering farm food and desserts as well as drinks, ice cream and snacks, are available to pre-order via an app.
www.outdoorcinemalive.com
For information on things to do and see visit: www.great-yarmouth.co.uk
New from TRIP: Meet Lemon Basil

During lockdown, TRIP, the premium CBD brand, has been leveraging its highly engaged social media community to develop the latest flavour addition to its range of CBD infused drinks: Lemon Basil (RRP £2.29). When asked what they were missing most during lockdown, those most loyal to the brand highlighted their longing for flavours that encapsulated summer. The results were unanimous and in order to directly meet their customers demand, TRIP went about creating a riff on the classic citrus summer spritz.
Launching on Monday 6th July through TRIP's online store, via its Deliveroo TRIP CBD Store, and nationwide into Planet Organic and independent cafés and restaurants, TRIP's new limonata-inspired Lemon Basil flavour promises to bring a taste of continental Europe to the UK this summer. Infused with 15mg CBD and lemon juice with a basil twist, as with all TRIP drinks, Lemon Basil is powered by ginseng, l-theanine and chamomile, delivering authentic functionality in a vegan, gluten-free formula with no added sugar. At only 20kcal per 250ml can, Lemon Basil is made in the UK and packaged in 100% recyclable cans.
Via its social media channel, TRIP teased its latest innovation to its community and within an hour boasted a 300-strong wait list. The launch of TRIP Lemon Basil follows significant increased demand for CBD during lockdown, given a rise in anxiety, where millennials have stated in surveys that they will increase CBD purchasing by 49% and TRIP have seen their online sales increase 6x. TRIP launches Lemon Basil alongside a clothing line designed to aid its audience in 'finding calm in the chaos".
Olivia Ferdi, co-founder of TRIP comments: "Seeing the incredible demand for our existing drinks range and huge growth of our online community in lockdown, it was really exciting to create something with our fans for this summer. With everyone drinking more at home we're delighted to offer a uniquely delicious flavour to help people find calm in the everyday chaos, guilt-free. Bringing a TRIP twist on a classic summer favourite, we'd like consumers to take a TRIP anywhere, any time – to mark the positive moments, whether or not they'll be travelling this year"