Swamp Kicks were made for the outdoors
Looking for a great gift for your Dad, Brother or Friend. Created in the swamps of Florida, Swamp Kicks are made for the outdoors. Their innovative designs and rugged construction, endure your toughest workouts while allowing your feet to breathe, so you stay comfortable all day long.
The Company started in Jacksonville Fl. The shoes are made to order, so you get exactly the size you need. They use 3D Printing Technology for bold colors and seamless prints. And they offer global shipping options on every order.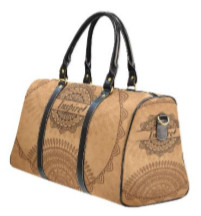 If you are bored with ordinary tennis shoes and are looking for great shoes delivered directly to your door at half the price of designer sneakers, you'll love this brand. Their shoes combine the rich looks of royal tapestry with animal prints, graffiti with textures from pop art, science and nature.
And Swamp Kicks isn't just sneakers, the online store sells travel bags, women's handbags, graphic t-shirts and hoodies, Kids Lunch Boxes and Backpacks. Their Kids Collection is valueprice for parents, so you can combine orders with 2 or more pairs of Sneakers or Sneakers and Kids Backpacks and save on your entire order. Use Rugby18 right now and receive 20% off your purchase through June 30th. Shipping is fast and
reliable and the web store offers a money back guarantee if you are not completely satisfied with your order.
Social Media and Sports Fans are going crazy over these shoes. Swamp Kicks offers select styles in Men's and Women's Big and Tall, up to Size 15 for Men and Size 14 for Women.
Visit SwampKicks.com now . Use code EXTRA10 at checkout and get an extra $10 off orders $30 or more . Earn more points toward future discounts when you refer your family and friends.