The BEST family game for the summer holidays and beyond!
Make your summer holidays sunnier with this best-selling card game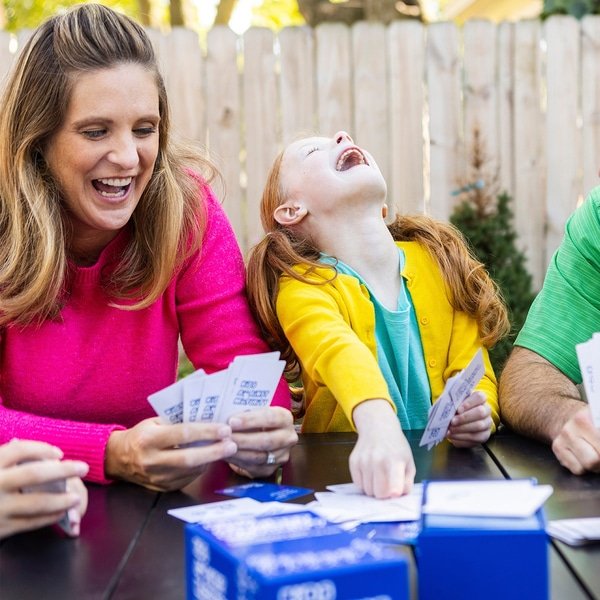 With staycations on the cards this summer, families from across the UK will be on the hunt for some fun, family-friendly entertainment…
Introducing the BEST family card game ever: Kids Against Maturity! With the potential to bring everyone together and keep the kids busy all summer-long, this award-winning, fill-in-the-blank game is the ideal parental tool to approach playtime and family time.
With age-appropriate toilet humour and witty innuendos for the adults, this is a game that can be enjoyed by players of all ages, from eight-years-old and up! Super simple and absolutely hilarious, Kids Against Maturity is the hottest new family game for the summer holidays and beyond.
Designed to be played at any time, in any place, this ultra-portable, 'take anywhere' size game, makes for the perfect summer staycation entertainment essential. Play it in a tent, a caravan, a hotel, or otherwise. And for those families staying at home this summer, it provides a perfect way to while away a fun-filled few moments whilst the BBQ warms up, during sleepovers, game nights, family gatherings and more!
Best enjoyed with four players or more, the game is easy to learn and simple to play: all you need is to 'be the worst to be the best'. Each player gets 10 white answer cards and takes turns asking the blue question cards. Everyone answers each question with their funniest white card choice and places it face down. The question reader chooses what they think is the funniest answer, and the player who placed down that card wins the hand. The player with the highest number of most amusing responses wins the game.
One game set includes 600 cards – a mix of blue question and white answer cards – from which players can create more than 40,000 combinations of answers. The game also comes with one rules card, and a compact box to store it all.
Kids Against Maturity retails for £19.99 and is available now at Smyths Toys Superstores.