The Change Journey: A self-awareness guide for women who are thinking, 'How on earth did I end up here?'
by Nikki Lane
Are you unhappy with your life?
Are you thinking to yourself 'how on earth did I end up here?' or 'surely there is more to life than this?'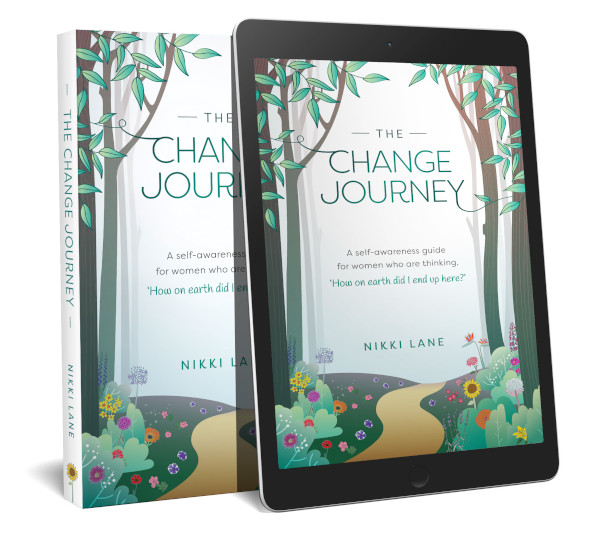 Are you feeling tired, stressed, like you're always juggling? Are you putting everyone and everything first?
In this enlightening and supportive book, Nikki Lane guides you through her ten stages of self-awareness that will show you how you can shift more easily into positive thinking when you find yourself feeling negative and how you can find joy now, regardless of what is going on in your life.
The Change Journey will help you discover:
Areas of your life that may be causing you stress and how you can change them
What you want in life; your goals and desires
Who you want to be, no matter where you've come from
How to be and feel in every moment of your life, regardless of the situation
Best of all, you'll learn tools and techniques so that these discoveries come from within, and your life will get easier because you will learn what brings you joy and start making decisions as such.
The Change Journey imparts all the tips and wisdom that Nikki discovered from her own Change Journey. These gems of stories and information are guided by forty-four characters (alter egos), who will reawaken qualities within you. These characters are powerful energetic beings supported by the symbolism of floriology (the language of flowers).
This is your life, your time, your chance for change. Are you ready to embark on your own personal Change Journey?
Scroll to the top and click the "buy now" button.
…
The book guides women through ten stages of self-awareness supporting them to ignite change in their lives to gain a more empowered relationship with themselves and live a happier life.
It is for women who:
– Have no idea who they are or what they want to do or be
– Are feeling like that have just gone through life doing what they "should" do
– Have no direction, goals or desires in life
– Have who put everyone else first
– Have who have no idea what makes them happy
It would be a great gift for older women aged 40+.
It is available on Amazon for International buyers: www.amazon.com/gp/product/B08RCY4R6J and in Australia via the website: www.thechangejourney.com.au