The Diaper Bag by E.C.Knox ecknox.com… for new Dads who did not loose their sense of style…
Father's Day for stylish new dads
E.C. Knoxbaby gear is perfect for stylish dads…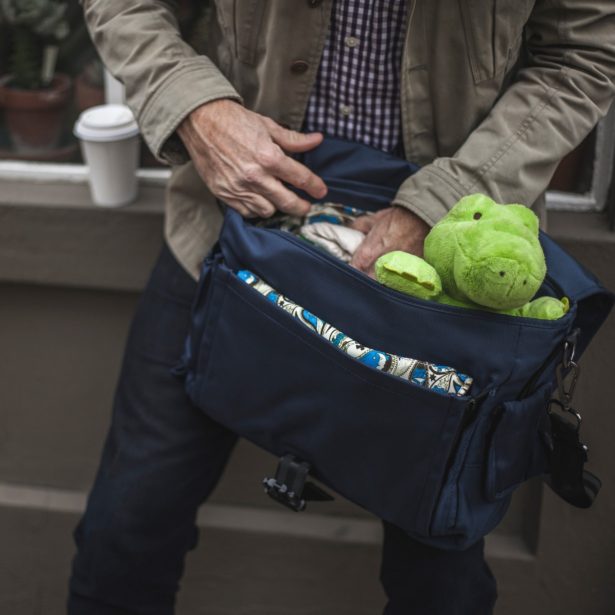 E.C.Knox is a fashion start-up catering to sophisticated dads (and mums!) who are proud to display their new parenthood without losing their sense of style.
Their first product (thediaper bag) debuted at Barneys NYC (RIP) but is still available at ten boutiques around the country as well as online and Amazon. (take advantage of those affiliate perks).
Further, it was highlighted as "on brand" with the (formerly) royal couple, Meghan Markle & Prince Harry – and as such was published in a book about newborn Archie.
Gavin Lodge started the company after not being able to find a sophisticated, masculine diaper bag when he was expecting his first kid. Despite being an actor (5 Broadway shows and countless one-liners on network TV) with no fashion or business experience, he set out to design, manufacture and marketthe bag.
E.C. Knox is currently a "top 20" of diaper bags for TheBump.com and was featured in the Goop 2020 holiday Gift Guide.
And yes – they ship to the UK.
Below is a 45-second video & pictures about the bag's form and function.
They also have a fantastic weekender duffel bag for weekends away with baby and daddy (or mummy!)
—
Creator, E.C. Knox
Baby Gear for Stylish Dads
@E.C.Knox